Owl lovers or those who have been charmed by Harry Potter's Hedwig are in for a treat with these owl Perler beads!
Those who enjoy bird watching might have seen one of these fascinating creatures before. But it would be difficult to spot these animals since, except for a few species, they're nocturnal birds, meaning they are active during the night.
Scroll down to make one of these creatures for an exciting Perler bead activity during the weekend!
Please keep in mind that any ironing must be done by an adult.
3 Owl Perler Bead Kits
These owl Perler bead kits are aimed at curious beginners who want to try out a new activity.
To learn more about Perler beads, simply head on to our easy Perler bead patterns, which will guide learners to the basics of fuse beads.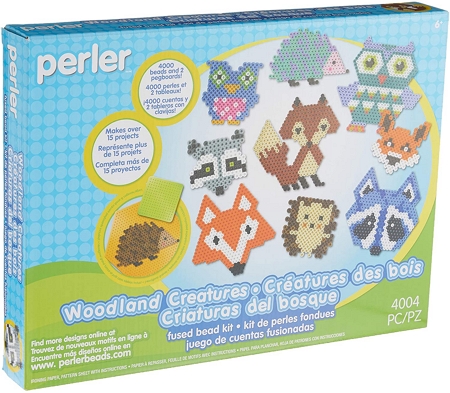 Owls are found on every continent, ranging from snowy regions to regions with a temperate climate. Their habitat also includes the forest, where plenty of other critters coexist.
Craft other woodland creatures along with owl Perler beads to make them feel less lonely by getting this awesome Perler bead kit. The package includes 4,000 fuse beads (enough to make over 15 forest creatures), two pegboards, and a pattern sheet containing all the friendly animals.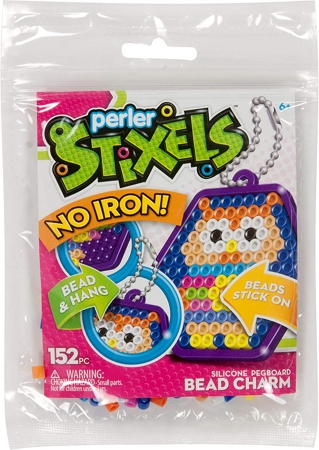 Children who would be happy to show their Perler bead creations can get this Perler "Stixels" owl kit, which lets them hang their tiny owl to their pencil case or backpack.
The fun part of this kit is that since there's no ironing involved, it's hassle-free and safe for kids to assemble and "fuse" on their own.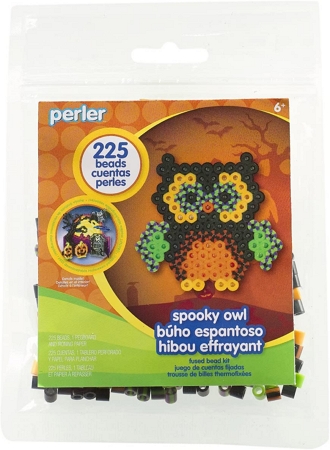 Mesmerize visitors by decorating your home with this spooky owl Perler bead project. Some of the beads contained in this kit have a bewitching design, perfect for hypnotizing those treat-or-tricking children.
Once they see this awesome owl, those youngsters will want one to decorate their houses as well.
Explore new ways to decorate during Halloween by making one of these paper mache pumpkins!
9 Easy Owl Perler Beads
These nine owl designs feature patterns that are perfect for little children who'd love an owl companion.
There's no need to rush every activity, so start with some easy animals to draw for kids!
4. Easy Owl Perler Bead for Kids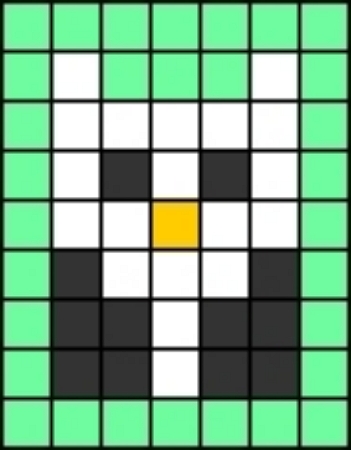 There's nothing simpler than assembling this black and white owl, courtesy of happypuppy. To make it more discernible for younger children, they put a yellow bead in the middle that serves as its beak.
Owl fact #1: The smallest species of owl is called an elf owl. That sounds like a creature that came straight out of a fantasy book, am I right?
5. Simple Blue Owl on a Circle Pegboard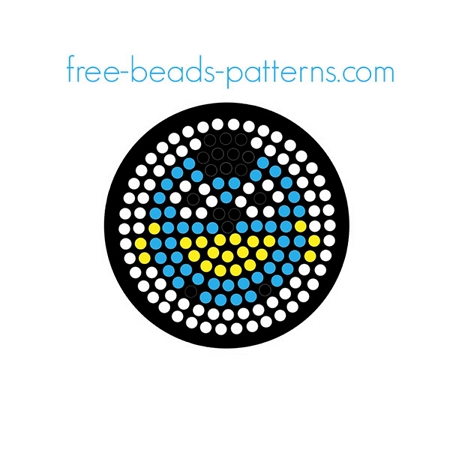 Get familiarized with different pegboards other than the typical square one with this pattern shared by Free Beads Patterns. This blue owl requires a circle pegboard so be sure you have it beforehand.
Get more circle design ideas by checking out these circle Perler bead patterns.
6. Brown Owl on a Hexagonal Pegboard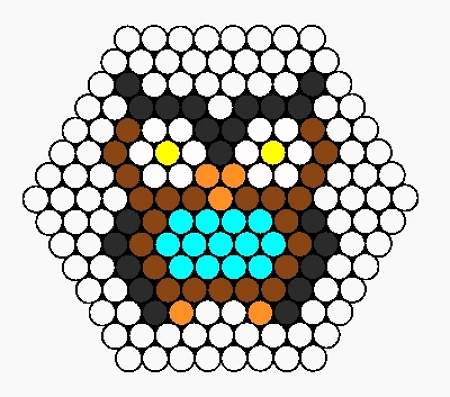 Here's another owl design that uses an uncommon pegboard shape, brought to you by crashC.
We're starting to see a little bit more color with this design, as they include small details such as the yellow iris of the owl, the colorful blue chest, and the orange beak and claws.
7. Quick Blue Owl Perler Bead Activity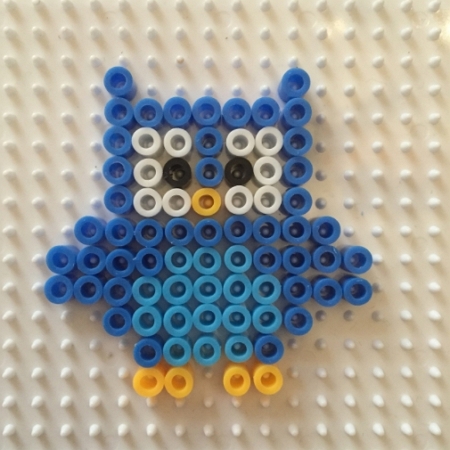 Simple but cute is the theme of this owl pattern by Maddy By.
This design essentially provides a template for similar owl projects. Simply change the owl's blue color into your little ones' favorite colors. Personally, I'd turn this blue owl into a pink one since that's my favorite!
If customization and personalization are what you're after, then this DIY Mickey Ears guide is right up your alley!
8. Woodland Owl Perler Bead Pattern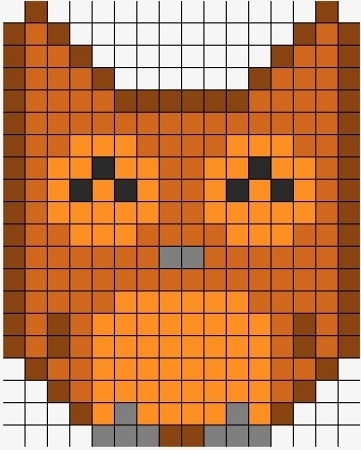 PNGKey delivers a jolly design with this easy brown owl pattern.
Owl fact# 2: Did you know that owls can eat around 3,000 rodents in a nesting season? That's why barn owls are an effective way of controlling pests on farms.
Get to know more about the barnyard animals by creating these farm animal crafts.
9. Snow Owl Perler Beads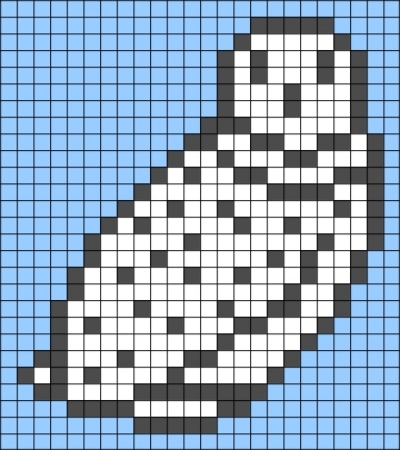 As mentioned earlier, owls live on nearly all continents, and that includes the Arctic regions.
Unless you live in a tundra region or are a student at Hogwarts, you won't see many snowy owls, such as this design by Jessie Gain.
Owl fact #3: Snowy owls (also known as the polar owl, Arctic owl, or white owl) are one of the few owl species that hunt prey during the day and rest during the night.
Here are some snowman crafts for kids to make indoors if the weather is too unfavorable.
10. Colorful Owl Perler Bead Pattern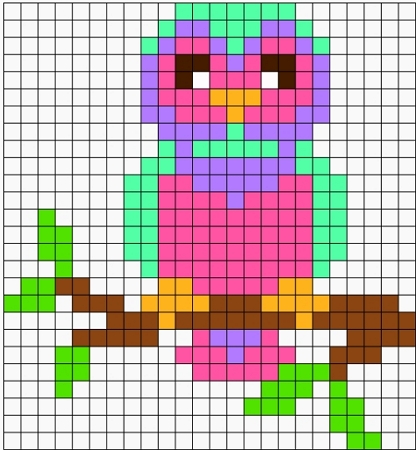 Push the creative limits of your little ones further by following this owl pattern shared by BreAnda_98. Since any owl can exist in children's imagination, they can make it as colorful or as detailed as they like.
Make their day brighter with these rainbow crafts for kids.
11. Creative Purple Owl Pattern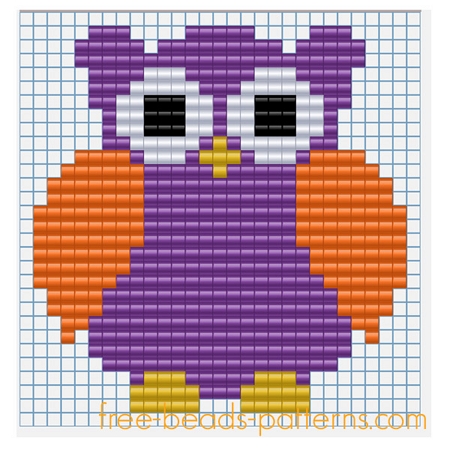 There's no such thing as a purple owl, but Free Beads Patterns demonstrates to us that as far as art and self-expression go, nothing can't be made.
Owl fact #4: While owls may differ in color, their feathers are typically neutral colors (such as white, gray, brown, reddish-brown) to make it easier for them to blend in with trees.
12. Black & White Owl Perler Bead Pattern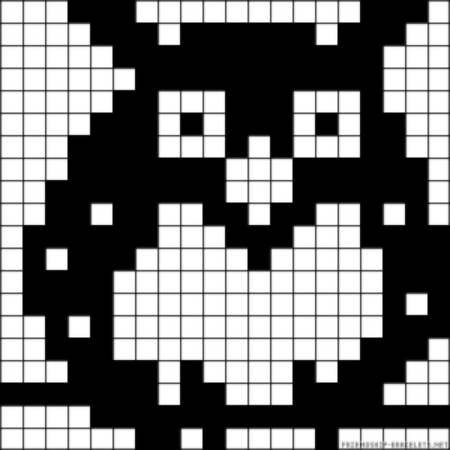 Contrary to the fabled purple owl, black owls do exist! RIVAI shows us what one would look like with their black and white owl Perler bead pattern.
Owl fact #5: Anyone wanting to see a Black Owl (also known as the greater sooty owl) would have to travel to the eucalypt forests of Papua New Guinea, where they live in great numbers.
While you're on the Australian continent, visit other endemic animals such as the koala, and make these koala drawings!
6 Cute Owl Perler Bead Patterns
Owls are already charming on their own, but these next six designs will absolutely melt your heart.
If you're enjoying these owl designs so far, I bet you'll enjoy these owl rock painting ideas.
13. Tiny Owl Perler Bead Pattern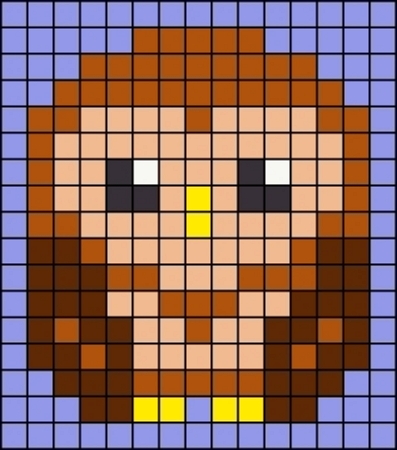 Recreate this cute and simple owl shared by verca363.
14. Hedwig from Harry Potter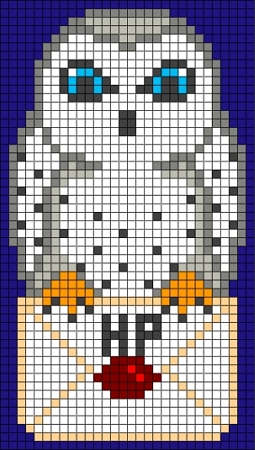 Are you ready to receive a letter from Hogwarts?
Krisknots is here to deliver it to your little ones through a snowy owl. Change the letters on the letter to match them with your kids' names.
15. Hedwig Fuse Bead Bookmark Idea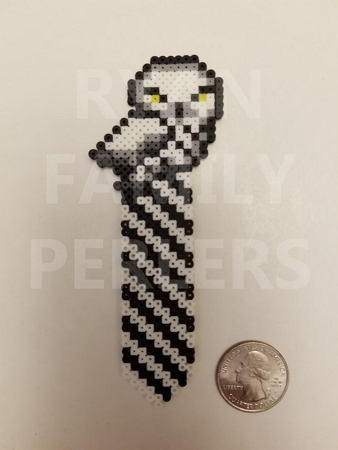 Encourage your little ones to read more by making this Hedwig bookmark idea from jrfromdallas.
It doesn't have to be a Harry Potter book, but if they're a fan of the series, they'll be motivated to pick up their books often.
Potterheads looking for more will enjoy seeing these magical Harry Potter crafts.
16. Kawaii Owl Pattern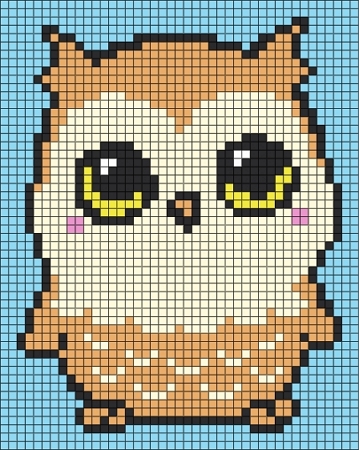 Just when we thought that owls couldn't get any cuter, Kripton06 arrives with their doe-eyed owl pattern.
This little one makes for a great companion on your children's desk.
Can't get enough of cute things? Don't worry, there's plenty more of that in these kawaii Perler bead patterns.
17. Rowlett Pattern from Pokemon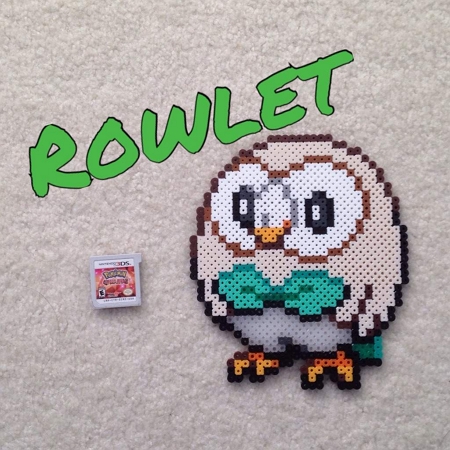 Pokemon fans will surely enjoy this dashing Rowlet pattern shared by Blue Kitsune.
18. Perler Bead Hoothoot
Here's another owl-type Pokemon who might look familiar to those who played the second generation of Pokemons.
Mystfang Media's video tutorial guides the viewer by placing the Perler beads in order and specifying which colors are needed to recreate Hoothoot.
Try to craft 'em all with these Pokemon Perler beads.
5 Detailed Owl Perler Bead Pattern
Let's take it to the next level with these five more complicated owl patterns!
If you're looking for an activity other than Perler beads, these owl crafts might interest you.
19. 3D Rowlett Guide
Hardcore fans will know that Pokemons can briefly transform into a Dynamax version, greatly increasing their size and their health.
Think of this 3D design as a Dynamax Rowlet, which is considerably bigger than its 2D counterpart.
Try your hand with these awesome 3D Perler bead patterns.
20. Owl Perler Bead Activity for Halloween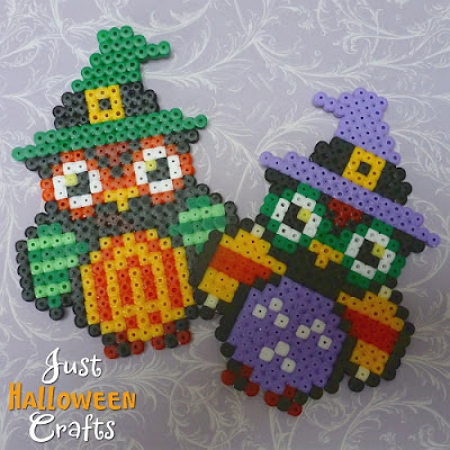 If you want to find a new activity during Halloween, Just Halloween Crafts has got you covered with these owl witches.
Simply head on to their page to see the step-by-step written tutorial on how to make these designs.
These Halloween painted rocks are just some of the few ideas to keep your Halloween exciting and fresh.
21. Owl Activity for Christmas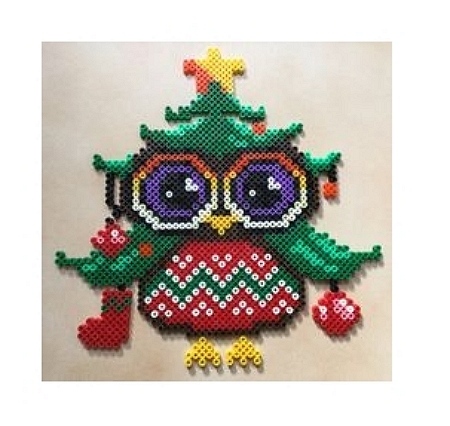 Modeles Hama makes us look forward to the Yuletide season by creating such a stunning Christmas tree owl. Designs such as this one are inspiring and push our creative boundaries to the limits.
This owl project can even be hung as a Christmas tree decoration!
You'll be surprised to know that snowman handprint ornaments exist to embellish your Christmas tree.
22. Snowy Owl Pattern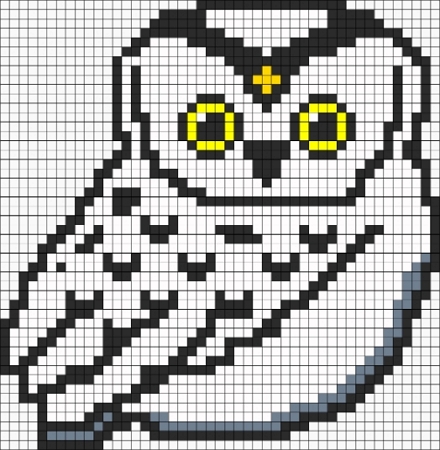 Here's dagiodante giving us a challenging activity with their snowy owl Perler bead pattern.
Experience what it's like to live in the region of these snowy owls with these winter sensory bins.
23. Amazing Dream Catcher Owl Project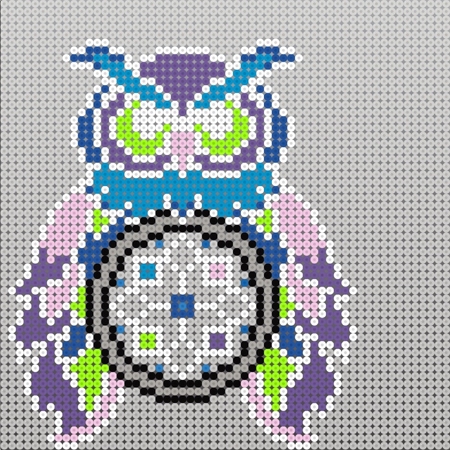 There's no limit to what can be achieved with our imagination as PerlerAngel shows us that owls can become an inspiration to make dream catchers.
Since fuse beads are hollow, owl feathers attached to a string can easily complete this interesting project.
Ensure sweet dreams by making these DIY dream catcher crafts for kids.
Hoot Have Thought These Would Be Easy?
I hope you've enjoyed making these owl Perler beads as much as you have learning about them.
For more animal Perler beads, here are some suggestions below: