If you've been to a craft store, then you've probably seen packs or tubs of these tiny colorful cylindrical pegs. These are called Perler beads, but are also known as melty beads.
But what exactly are they and how do you craft things with them?
Below is a brief description of what Perler beads are and how a melty bead pattern is made, as well as 15 easy Perler bead patterns for toddlers, preschoolers, and older kids.
I've also included a bonus pattern for kids who want something a bit more challenging.
Note: Most of the patterns in this list are just pictures of the Perler bead designs on a grid. The colored squares represent the beads required for each design.
What Are Perler Beads?
Perler beads are small plastic fusible beads. While Perler is the term often used to refer to these beads because it's the name of the #1 brand to manufacture them, they're commonly known as melty beads.
Melty beads come in a variety of colors and are usually bought in packs or tubs.
How Do You Create Perler Bead Patterns?
To make melty bead patterns, a plastic pegboard is needed. Beads are arranged on a plastic pegboard to form a desired pattern. The beads are then melted to each other using an iron.
To learn more about Perler beads and how to use them, here's a comprehensive beginner's guide from the YouTube gamer named Faris.
Here's What You'll Need:
– Perler beads
– Pegboards
– Clothes iron (preferably a mini iron)
– Parchment/ironing paper
– Tweezers (optional)
Warning: Make sure a grown-up supervises kids as the beads are a choking hazard. A grown-up should help with the ironing as well for (what I hope are) obvious reasons.
5 Easy Perler Bead Ideas for Toddlers
Let's start with some easy Perler bead ideas for your toddlers. Ideally, toddler friendly melty bead ideas should only require a few beads and have minimal color variety.
1. Perler Bead Kits and Pre-Shaped Pegboards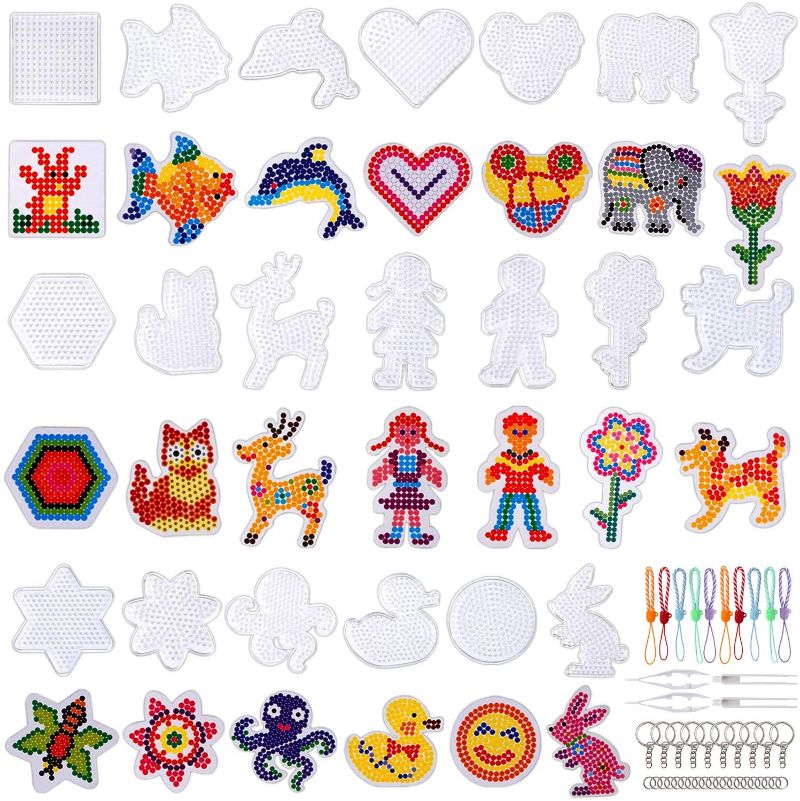 You can purchase Perler bead kits that come with guides to make simple patterns such as animals.
A set of pegboards that come in different shapes is also available.
These are great ways for toddlers or beginners to familiarize themselves with perler bead pattern making.
2. Lightsaber Perler Bead Pattern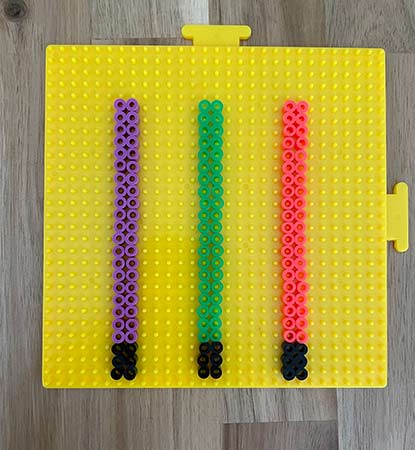 Here's a simple lightsaber Perler bead pattern your toddler can easily do. Don't let kids limit themselves with green, blue, or red, though.
Other lightsaber colors include purple for Mace Windu and black for the Darksaber. Or your kids can make their own colored lightsaber!
3. Rainbow Perler Bead Pattern
If your toddlers want to use more colors for one pattern, then try this simple rainbow from Steamsational. To make achieving the shape easier, get a round pegboard.
4. Snoopy and Woodstock Perler Bead Patterns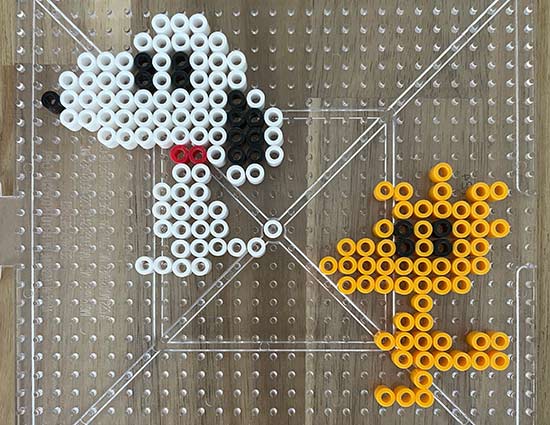 Here's a more challenging, but still easy, pattern for toddlers of both Snoopy and Woodstock from Perler Bead Planet.
These two characters are easy to make as they require only a few beads and are predominantly white (Snoopy) and yellow (Woodstock).
5. TMNT Perler Bead Pattern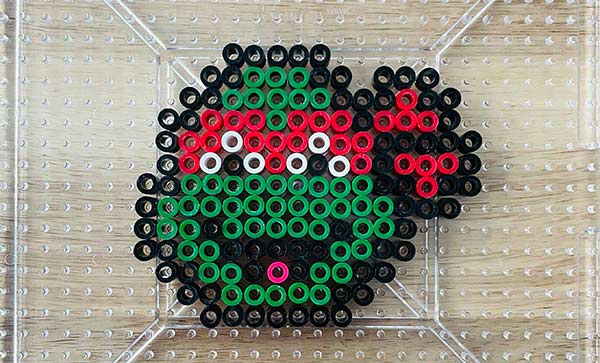 This Teenage Mutant Ninja Turtle bead pattern is easy-to-do as it only requires a few beads.
There are 3 other turtles to make as well, just swap in orange to make Michelangelo, blue for Leonardo, and purple for Donatello to complete the set!
6. Dino and Volcano Perler Bead Patterns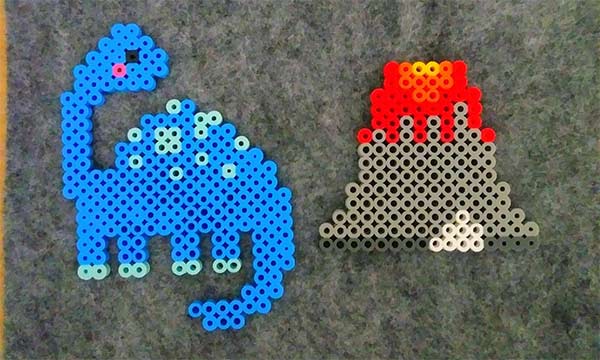 Who doesn't love dinosaurs? This adorable pattern makes a cute dinosaur and a fierce volcano to balance things out.
Feel free to change up the spots on the dinosaur as you see fit. Or perhaps have the lava spill further down the volcano.
Here are 26 more dinosaur perler bead patterns to check out as well.
7. Construction Set Perler Beads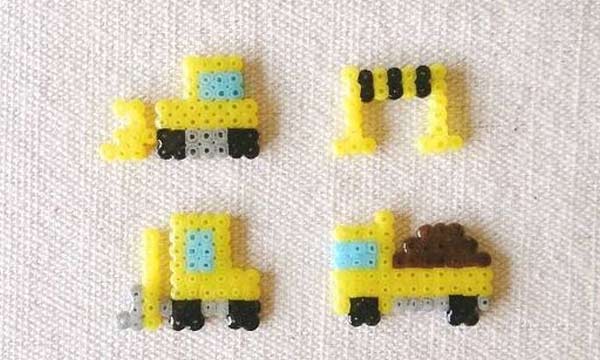 These construction vehicles are not only easy to make, but they'll be excellent toys to play with once the beads cool down after being melted.
Make several sets and get a whole construction site going.
8. Unicorn Perler Beads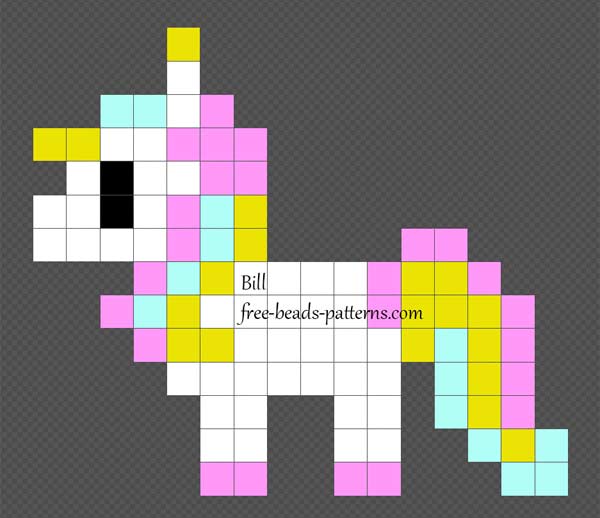 Bill at Free Beads Patterns has created a wonderfully simple unicorn design that just about anyone can follow.
It's beautiful and easy to make and you can swap the colors to make a whole gang of unicorns or just check out these 23 other unicorn perler bead patterns for inspiration.
5 Easy Perler Bead Patterns from Pop Culture
9. Perry the Platypus Perler Bead Pattern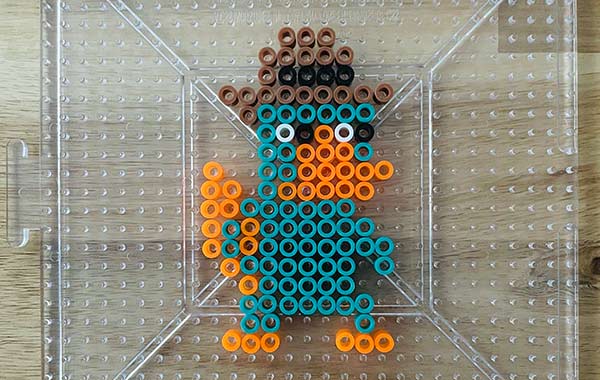 "Perry the Platypus!" – Heinz Doofenshmirtz from Phineas and Ferb
Cranking up the difficulty a bit from the toddler level, your preschooler can create this Perry the Platypus Perler bead design and help thwart Dr. Doofenshmirtz's schemes!
The design is relatively simple and requires few beads and only little color variation.
10. Minion Perler Bead Pattern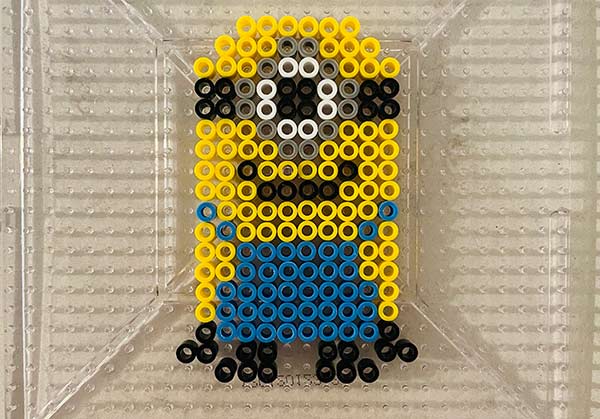 Another easy design with little color variation is this banana-loving Minion from Despicable Me.
While it does seem to need a bit more beads than the others, the color separation on this melty bead pattern is still simple enough for a preschooler.
11. Pokeball Perler Bead Pattern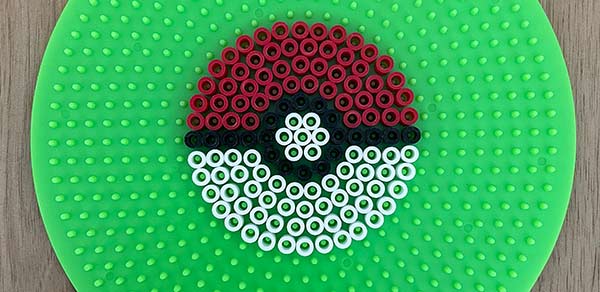 Another Perler bead design for preschoolers is this Poke ball as shown by HamaBeads Perler in the video above.
It's really easy as it's a simple design with just 3 colors (black, white, and red).
If you're looking for more complex patterns or other creature to make, check out my full article on Pokémon perler beads for more inspiration.
12. Merida Perler Bead Pattern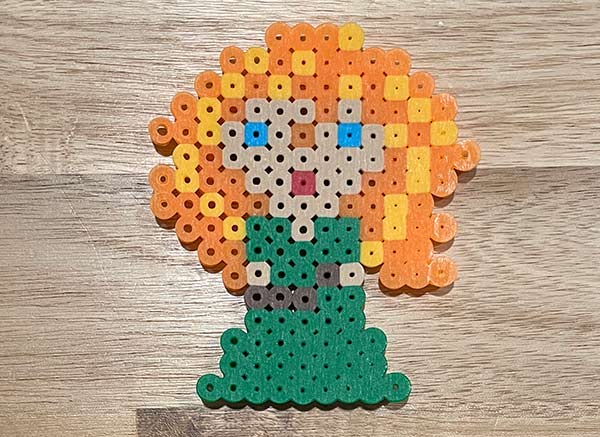 Merida from Brave might be a bit challenging as the two shades of orange for the hair can be a bit difficult to distinguish from one another, which will help teach your preschooler how to differentiate shades of the same color.
Also, the design doesn't use a lot of beads, so it's still an easy one for preschoolers to do!
13. Angry Birds Pig Perler Bead Pattern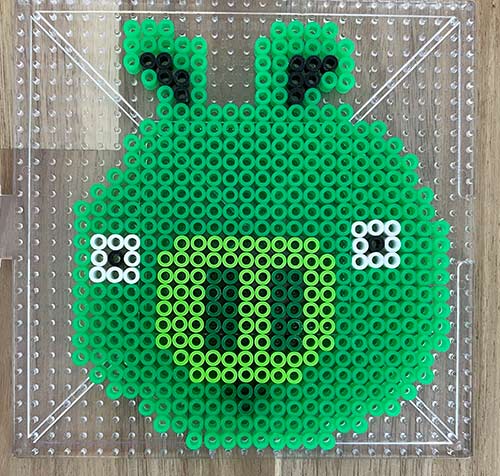 That's one chunky boy.
Now here's a more challenging (but still doable) Perler bead design for preschoolers, the Pig from the popular franchise, Angry Birds.
The different shades of green for this design will also help kids learn color shade recognition.
4 Easy Perler Bead Designs for Older Kids
These last 4 Perler bead patterns are still easy and beginner friendly melty bead designs, but are more suitable for older kids older and grown-ups.
14. Piranha Plant (from Mario) Perler Bead Pattern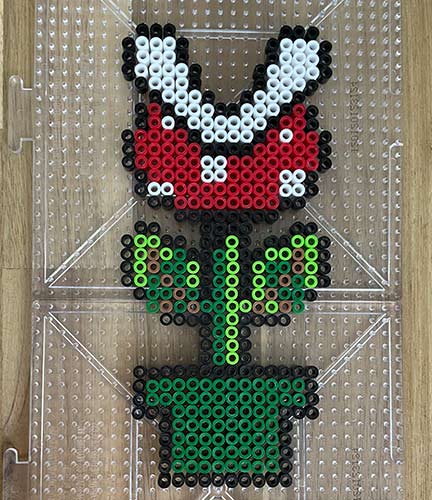 Starting off the "big kids" section with a big one, this piranha plant from Mario Perler bead idea would require your kids to use two square pegboards.
Help your kids gain some confidence as they work through a slightly more challenging pattern. You may have to help out with the leaves!
15. Batman Perler Bead Pattern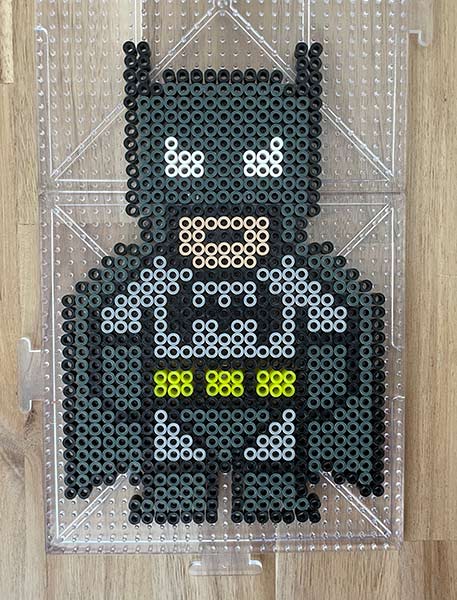 Here's another great superhero from the DC Comic universe – Batman!
This Perler bead pattern uses tons of black and grey beads, so while the pattern shape may be challenging, the color variations still make it somewhat easy for older kids.
And here's 31 more Batman perler beads so you can pretty much have Batman in any pose you want.
16. Captain America Perler Bead Pattern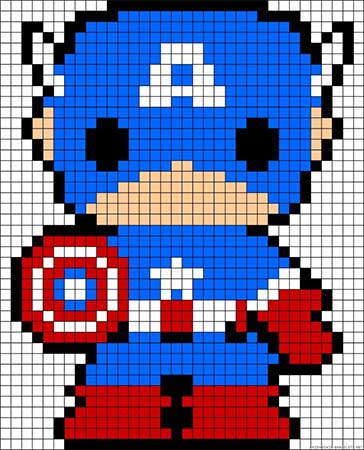 Lastly, here's the star spangled man with a plan, Captain America himself.
Now, this melty bead pattern uses quite the number of beads, but the color combination is still simple enough for older kids and beginners alike.
Bonus Perler Bead Pattern Idea
17. Easy 3D Cactus Perler Bead Pattern
If you or your kid want to take the training wheels off, then this 3D cactus Perler bead craft by Karen Kavett DIY is a great way to start venturing into more challenging designs.
This particular pattern involves connecting a few different melty bead designs together, so think of it like a puzzle that you're making the pieces for!
Get Ready, Get Set – Iron Away With Easy Perler Bead Patterns!
Create a simple rainbow or a 3D plant with these 15 easy Perler bead patterns for kids! Don't stop with just these designs, though – let your kids' creativity flow!
Have you tried crafting with Perler beads before? Have your kids tried it? Which design was a hit? Let me know in the comments below!
And if you and your kids enjoyed these Perler beads patterns, then you're probably going to love these diamond painting kits for kids.