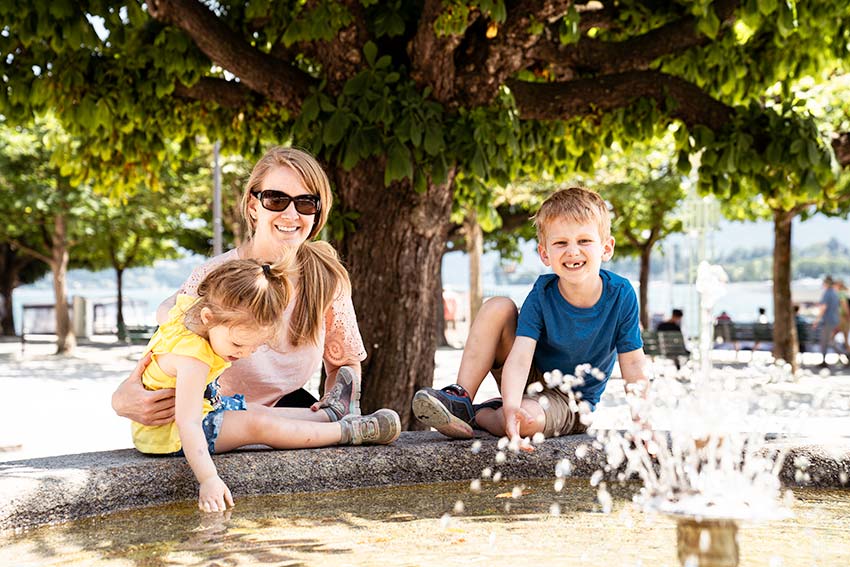 Hi, I'm Amanda. Welcome to my crafting site, Cool Kids Crafts!
I think of myself as a pretty crafty person. I enjoy baking, quilting, cross stitching, and scrapbooking in my spare time. Not that I have a lot of spare time. Did I mention that I have two young kiddos?
My son is 5 and loves cars, trains, and well… just about anything with wheels. He's smart, funny, loves figuring things out, and loves to help me make things.
My daughter is 2. That's right, 2. 2 years old is what I like to think of as the "sour patch kids" age. First they're sour, then they're sweet. She can make a mess of the house about as efficiently as a hurricane would. But she can crack you up with her sense of humor and adorable smile just as easily. She loves Minnie Mouse, My Little Ponies, and pretty much any type of animal.
As adults, we all feel a bit more accomplished at the end of the day after we've made something. It might be as simple as making a home cooked meal. When you create something of your own, you can feel proud.
Kids are the same way!
On days we can't get out of the house for one reason or another, a quick craft project is a great outlet for the kids.
Sorting Through the Mess
As a new mom, when I used to look for kids craft projects online it seemed every article was a huge tutorial. I'd often get to the bottom to see I was missing a googly eye or some other essential material needed to make the project just right. Or I'd read through the whole tutorial and think, wow, that seems like a lot of work and is much more advanced than what my kiddo is ready for. Sometimes I'd plan ahead, buy all the materials, and then never remember to go back and make that project with my kids.
I'm here to tell you that kids craft projects don't have to be a masterpiece!
In fact, in my house, they rarely turn out like they are supposed to. But that's ok! Crafting isn't about following exact instructions, it's about creating something of your own.
All this is to say, at Cool Kids Crafts you aren't going to find exact, step by step directions to making the most pinterest-worthy craft ever made. Instead, you'll find curated lists of craft IDEAS to scroll through and see what inspires you. And more importantly, what inspires your kids.
I like to compile these lists of craft ideas, publish them on my site, and then scroll through the article with my kids and see which projects they want to try out.
Perfectly Imperfect
Here is an example we recently tried with the Letter A.
First they find what they want to make (the Alligator and the Ambulance) then I cut out some construction or foam paper into simple shapes, then they get to glue them down to make fun projects.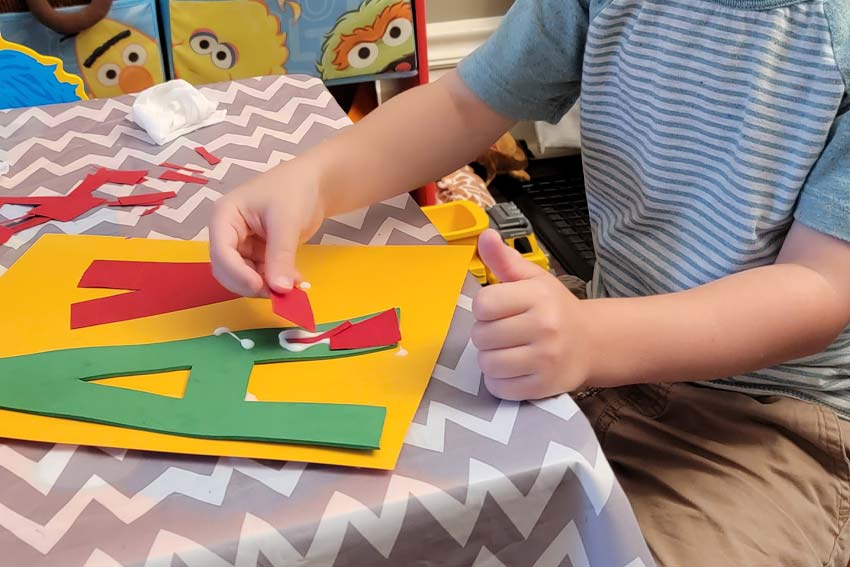 Sometimes they look as intended, and sometimes they look like chaos.
But they had fun and learned something, and at the end of the day, that's enough for me!
Hopefully my research helps you find some fun projects to do with your kiddos.
-Amanda