Cats are one of the most independent animals. However, they can also be very affectionate pets.
Kids can't help but be interested in kitties, so I've compiled a list of 30 Perler bead patterns of cats to help them get to know these adorable creatures.
If you're unsure what Perler beads (aka fuse beads) are, check out our post on easy Perler bead patterns where you'll find a comprehensive video tutorial.
For your convenience, here's a list of materials you'll need to create these cute cat Perler beads patterns.
What You Need:
8 Small Cat Perler Bead Patterns
The first 8 cat Perler bead designs are focused on small patterns that toddlers and preschoolers can easily put in order.
Caution: These beads are a choking hazard, so ensure there's adult supervision when kids, especially toddlers, are playing with them.
1. Cat Heads Fuse Beads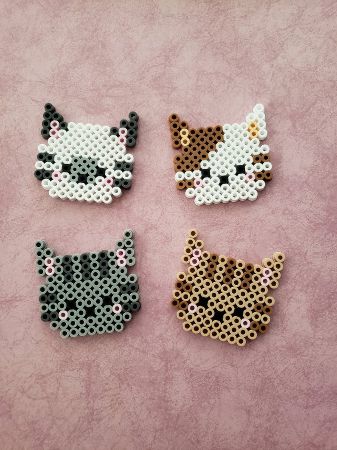 Let's begin with a simple design, like a cat's head!
Here are 4 pattern ideas to choose from. Feel free to change the cat's colors to your preferred color palette!
2. Cat Perler Beads Design for Toddlers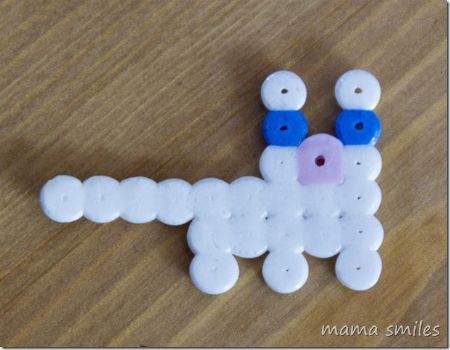 If your toddlers are just starting to recognize shapes and colors, then this cat Perler bead pattern from Mama Smiles is perfect to try.
This pattern doesn't use too many beads and should take less than 15 minutes to make.
3. How to Make a Perler Bead Cat Video Tutorial
This video tutorial shared by Laceys Crafts will help you put together a curious brown cat.
What I love about the video tutorial is that it shows the exact amount of each colored bead you'll need, making this Perler bead activity easy and efficient.
4. Easy & Colorful Cat Head Perler Beads Patterns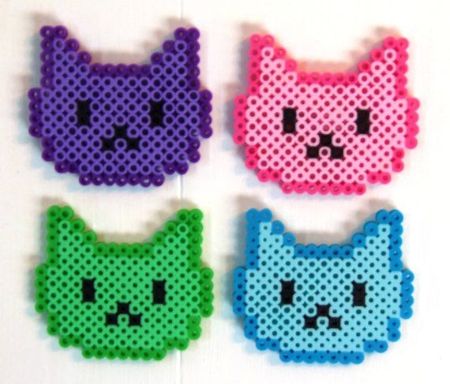 Have you ever seen cats with unusual colors? Anything is possible if your children put their minds to it, even colorful cats like these from Meagan Huculak.
Enhance your toddlers' creativity and improve their ability to recognize colors and shapes by making these colorful cats.
5. Cute Perler Bead Black Cat
Here's another easy Perler bead pattern from Lacey's Crafts that involves making a black cat from Perler beads, which is a great activity to do during the Halloween season!
Pair this Perler bead creation with other spooky Halloween crafts, like these bat crafts.
6. Simple Black & White Cat Perler Beads Pattern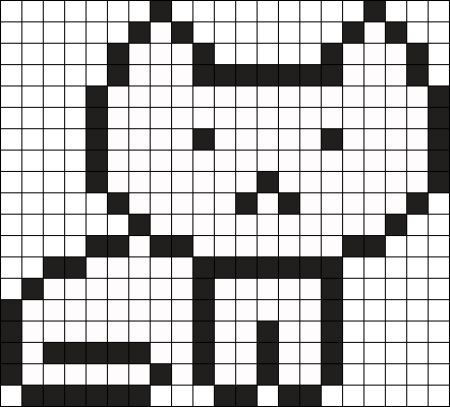 Perler bead crafts and activities not only refine your children's visual skills, they're also a great activity to learn how to count, like this black & white kitty from Kandi Patterns.
This pattern allows your children to focus on how many black or white beads they need to arrange.
7. Cat Paw Perler Beads Pattern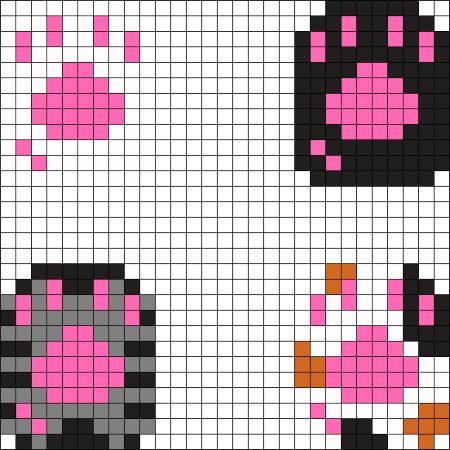 Cat's paws are very recognizable because it's often a popular symbol seen on cartoon TV shows.
Create this Perler bead pattern from Nice PNG to keep things nice and simple.
Speaking of little paws, check out these turkey handprint crafts that you and your children can make together!
8. Easy Black Cat Perler Bead Pattern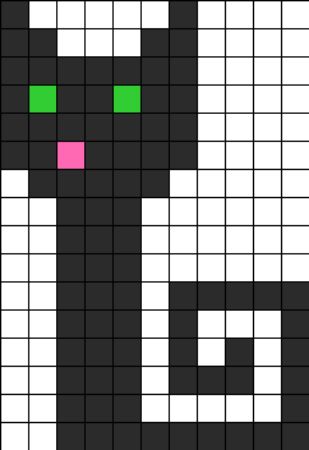 Here's another no-fuss black cat Perler beads pattern from Kandi Patterns that will keep your little ones busy.
The curled tail provides an extra challenge!
8 Simple Perler Beads Cat Designs
9. Cute Cat Perler Bead Pattern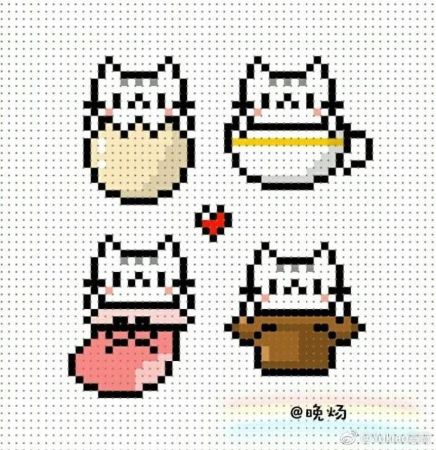 Cats are funny. They try to fit their entire bodies in small boxes and even cups!
Carolini Panda takes this quirky cat behavior and puts it on full display with these Perler bead patterns of cats in cups, socks, boxes, and even an eggshell!
10. Calico Cat Perler Beads Pattern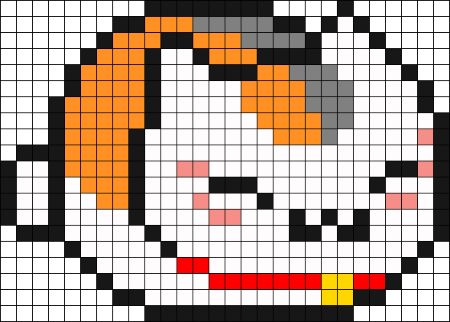 Kids love cats because they're adorable, just like this calico cat from Kandi Patterns.
This particular fuse beads pattern is a little more challenging due the fine lines needed to create a curled-up cat.
11. Assorted Cat Faces Perler Beads Pattern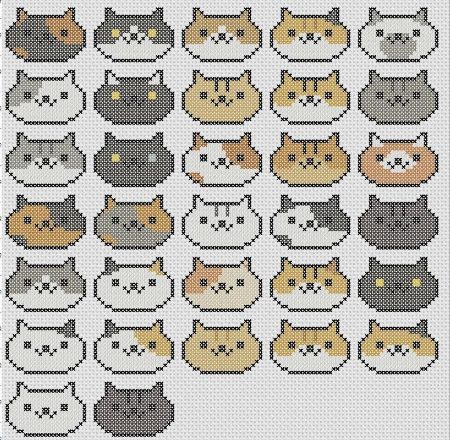 Check out these assorted cat fuse bead patterns from Craftsy of different types of cat faces.
Craftsy provides a basic template of a cat head that can be used to make different designs based on your child's imagination.
Do they want a calico cat with a black spot on the right ear, and with purple and pink eyes? Or do they just want a plain blue-colored cat?
They can be as specific as their creativity allows!
12. Ginger Cat Perler Bead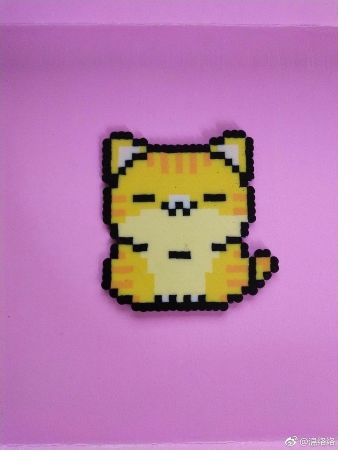 Did you know cats sleep about 15 hours per day?
This ginger cat Perler bead design from Simbrix looks like it just had its lunch and is ready to take its fourth nap of the day.
13. Cute White Cat Perler Beads Pattern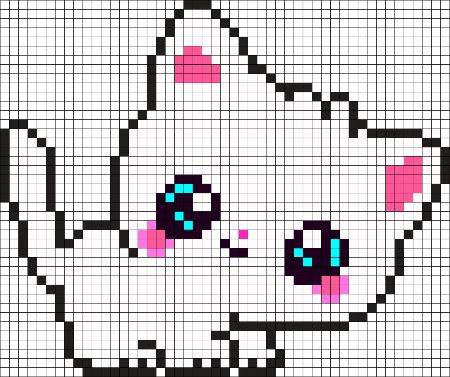 Your kids won't be able to resist making this cute white cat Perler beads pattern by Kandi Patterns.
This pattern looks similar to a Japanese style of drawing called chibi, in which figures are given exaggerated features.
Children are attracted to these types of drawings, especially considering their popularity in many kid's TV shows.
14. Stardew Valley Ginger Cat Pattern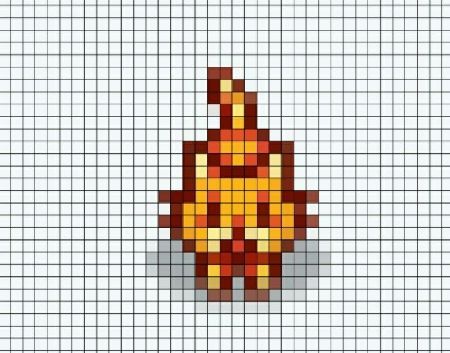 If you and your children are fans of the video game Stardew Valley, then I know you won't pass up this opportunity to bring your favorite pet to life.
Try making this cat Perler beads pattern by Renata Marques.
15. Cat With Fish Pattern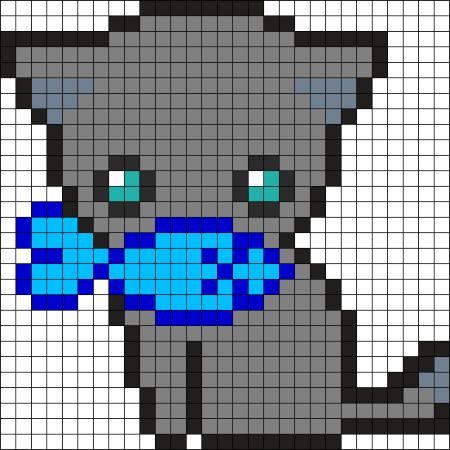 This wild grey cat from Nice PNG has just caught a fish dinner to bring home to her hungry kittens.
Make your Perler beads activity more exciting by imagining interesting stories, like the one above, with your kids.
What scenarios do you think your children might imagine with this grey cat?
16. Kawaii Cat Perler Bead Design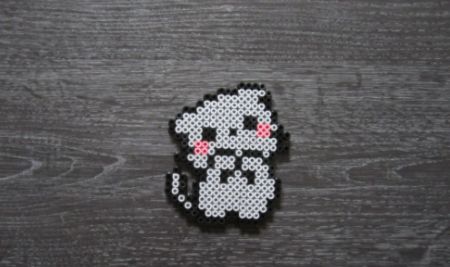 Check out this cuteness overload. Dounets Créations has created an adorable kawaii melty beads pattern that's difficult to ignore.
5 Unique Cat Perler Beads Patterns
17. Angel Kitten Perler Beads Pattern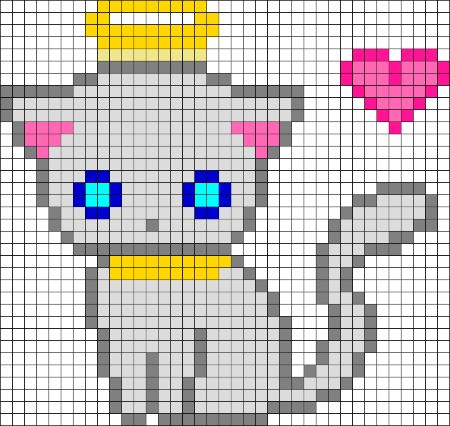 This angel kitten pattern found on Kandi Patterns is the perfect guardian for your kids.
You can put it beside their bed to reassure your kids that they always have company.
18. Mermaid Cat Perler Bead Design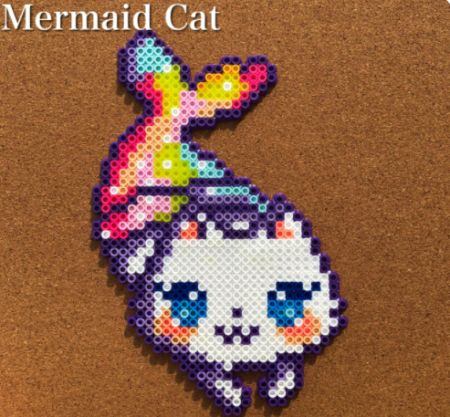 Combine your kid's favorite mythical creature and animal with this mermaid cat Perler beads design shared by Saira.
If your children just can't get enough of mermaids, we've compiled a list of beautiful mermaid crafts for you.
19. Cat in a Cup Perler Beads Creation
Here's more proof that cats have the magical power to fit into and anywhere they want to. This video tutorial from Filo Pixie will show you how to make this colorful design.
20. Wizard Cat Perler Bead Pattern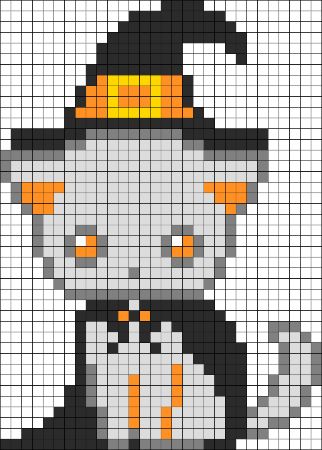 Now, this cat wizard cat Perler beads pattern by Kandi Patterns is one that truly has magical powers.
21. Lucky Cat Perler Beads Pattern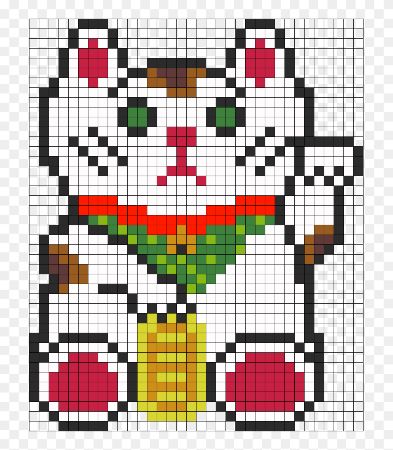 Create this Perler beads pattern from Pinpng.com with your children and tell them that this lucky cat brings many fortunes.
This lucky cat (called maneki-neko) is a popular figurine in Japan. It's believed to bring blessings to the owner.
7 Iconic Cat Perler Bead Patterns
The last 7 cat Perler bead patterns are recognizable because they're popular and iconic cats.
22. Hello Kitty Perler Bead Pattern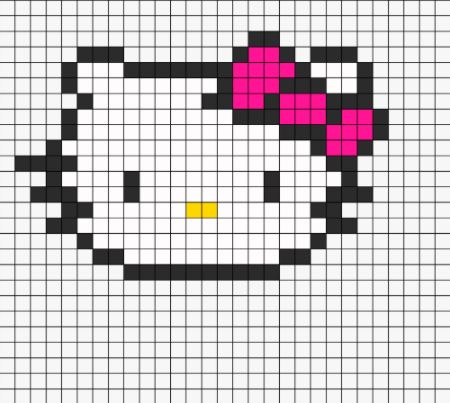 It's impossible not to know this figure as it's one of the most popular kittens in the world.
Recreate Hello Kitty with your little ones by following PNGItem's simple pattern.
23. Pokemon Meowth & Persian Fuse Beads Patterns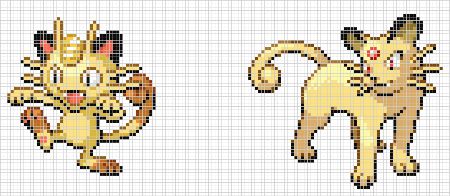 If your children are fans of Pokemon, which I'm sure they are, then they should try their hand at recreating these Meowth and Persian Perler beads patterns.
24. Catbus Perler Bead Pattern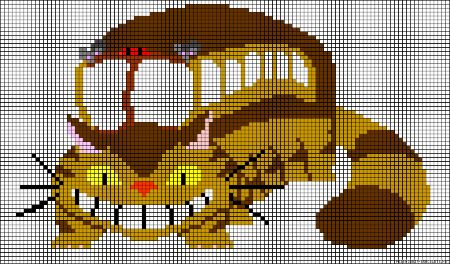 If you and your children have an entire day to spare, then you should make this Perler beads pattern from Friendship Bracelets of Catbus, a character featured in the Studio Ghibli film My Neighbor Totoro.
25. Grumpy Cat Perler Beads Pattern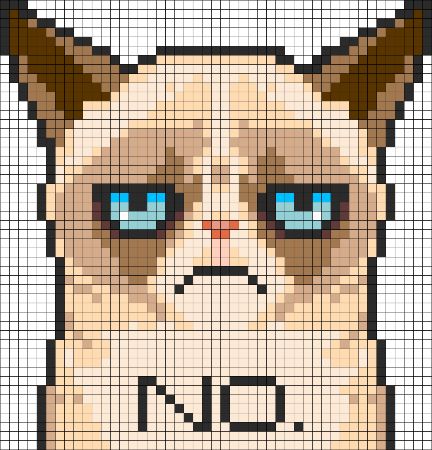 I think it's safe to say that cats have taken over the internet. This Grumpy Cat from Kandi Patterns shows just one of the many iconic memes that have circulated the web.
26. Nyan Cat Perler Pattern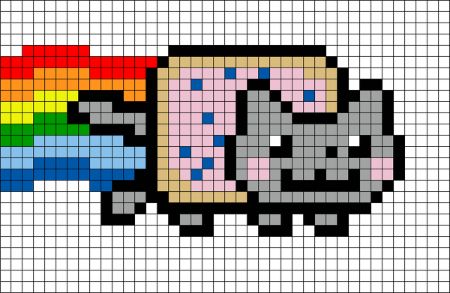 Nyan Cat is another popular cat meme dating back to 2011. It's a cat with a Pop-Tart torso that leaves a rainbow trail while flying through space.
It might sound absurd, but its popularity really emphasizes the influence of cats on people. Follow ClipArtMax's pattern to make Nyan Cat.
Speaking of rainbows, check out our list of rainbow crafts for kids!
27. Fancy Pusheen Perler Bead Pattern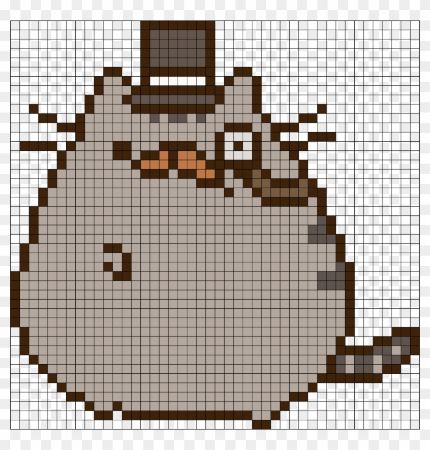 Pusheen is an adorable cat figure that you might recognize from stickers on social media websites like Facebook.
This Perler bead pattern from PikPNG shows a Pusheen who seems to be part of high society.
28. Cheshire Cat Perler Beads Pattern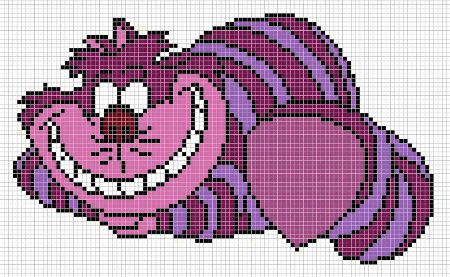 Fans of Alice in Wonderland will immediately recognize the Cheshire cat, popular for its iconic grin.
While the Cheshire cat's design requires a lot of beads, true fans will stop at nothing to recreate this pattern created by Santian69.
A Variety of Cat Perler Bead Patterns for Everyone
Perler bead crafts are a great activity to improve your children's fine motor skills, so I hope you and they have fun with one of the 30 cat Perler beads patterns above.
If your kids are looking for more cat-related activities, then check out our post about cat crafts for kids.
Which of these cat crafts are you and your children interested in making? Share in the comments section below.