The world of Pokemon is very appealing to children, and making Pokemon Perler bead patterns is not that difficult. The original Game Boy games featured Pokemon that had pixelated graphics, so recreating them should be an easy and fun activity.
Scroll down for Perler bead patterns of the most iconic Pokemon out there!
8 Perler Bead Patterns of Iconic Pokemon
These first 8 Perler bead patterns include Pokemons that are easily recognizable.
1. Pokeball Perler Bead Pattern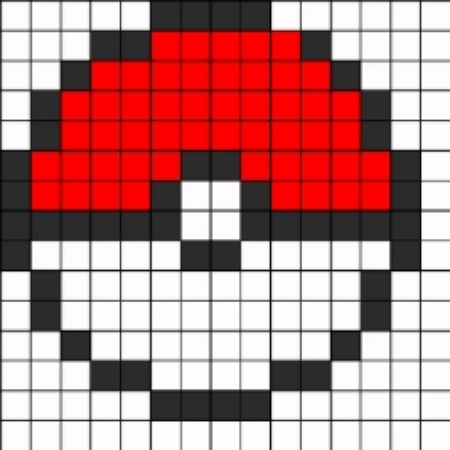 We can't start collecting Pokemon without the most essential tool to catch them, the Pokeball! Here's a simple pattern shared by Skizymarie.
While the Pokeball is round, this pattern makes use of the regular square pegboard. It's very simple for toddlers and preschoolers, too, requiring only three different colors to work with.
2. Pikachu Perler Bead Pattern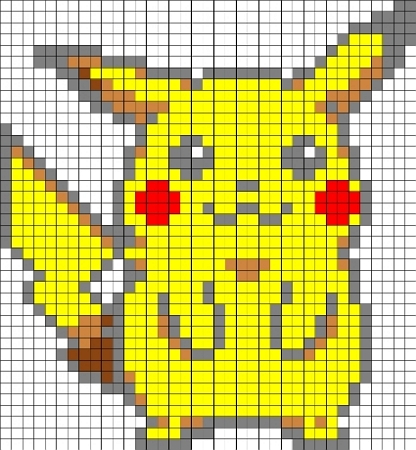 Pikachu is the "face" of Pokemon, so popular that he even became a meme that circulated the web.
Alongside his trainer, Ash Ketchum, this yellow creature has traveled around the fictional world of Pokemon and faced countless opponents throughout their journey to become Pokemon Masters.
After completing this pattern from PikPNG, your kids will finally have their own loyal companion that will support them throughout their journeys.
3. Simple Squirtle Perler Beads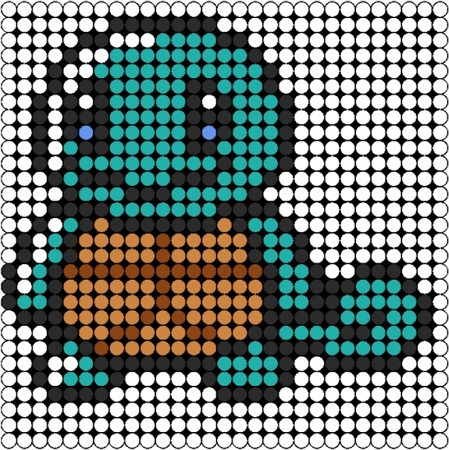 Squirtle is a turtle and a water Pokemon that produces a strong stream of water to defeat its opponents.
Beary_Happy shares this cool pattern for those who love to make a straightforward Pokemon with their Perler Beads activity.
For more no-fuss activities, try making these other easy Perler bead patterns as well!
4. Charming Charmander Perler Beads Pattern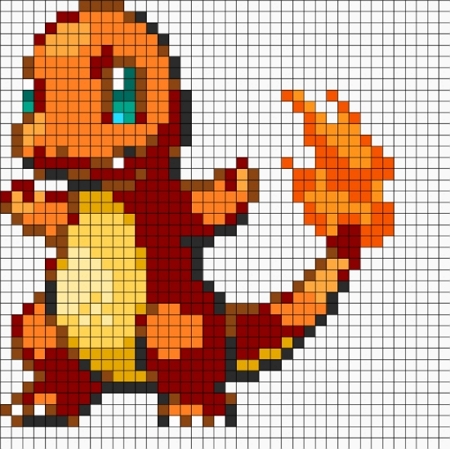 For those who love fiery attacks, here's a Charmander pattern from Biodigital. It's a fire-type lizard Pokemon that always has a fire on the tip of its tail, which represents its mood and health. It's said that a Charmander could die if the fire on its tail is extinguished!
But the kids don't have to worry about that because by making this awesome Perler bead, the fire will never go out. This is a great melty bead pattern to enhance color recognition because there are plenty of shades kids need to pay attention to.
5. Easy Bulbasaur Pattern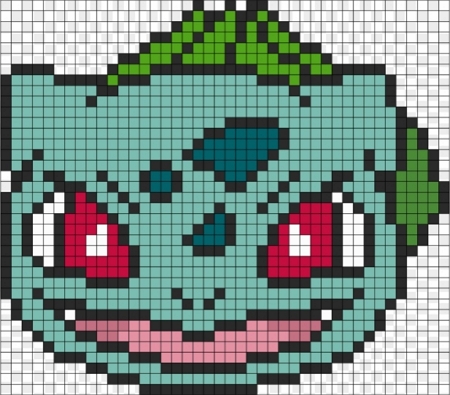 If making an entire Pokemon with its body is too difficult for younger kids, then here's just a face pattern of Bulbasaur, one of the starter Pokemons.
Try this pattern from PinPNG with the kids!
6. Jigglypuff Pattern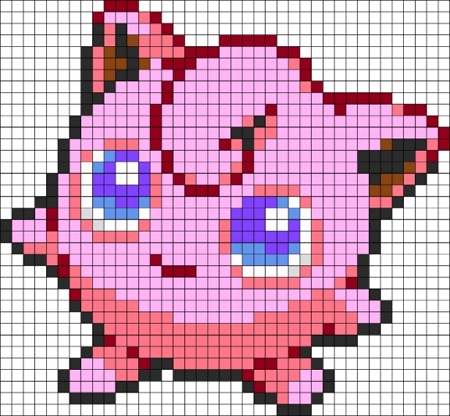 In the world of Pokemon, Jigglypuff is one of the top performers, although its lullabies can put even the most dangerous Pokemon to sleep. Its cute pink appearance and its stubby arms are sure to appeal to children.
If those aren't enough reasons to craft this Jigglypuff Perler bead pattern from SeekPNG, then it might help to know that it can also inflate its round body and float!
Explore more things that begin with the letter J with our compilation of letter J crafts!
7. Cute Togepi Perler Beads Pattern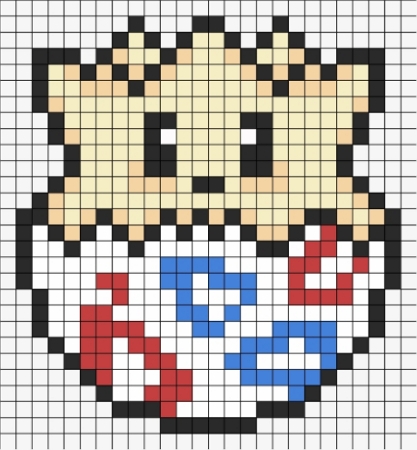 Here's another irresistible Pokemon from PNGKit for kids who love adorable creatures. This cute Pokemon can absorb positive energy around it and release it back to those in need.
This Perler bead activity along with the magical powers of Togepi will lift the mood of everyone around it, especially during rainy days when we'd rather stay indoors.
8. Super Simple Ditto Pattern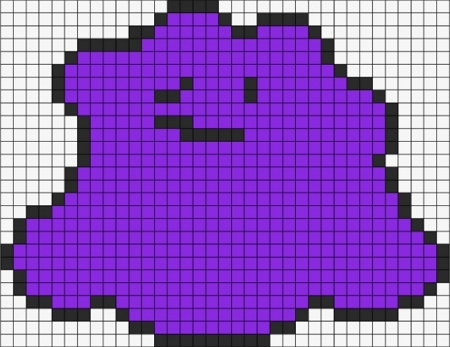 Here's a Pokemon Perler bead pattern from PNGKey that requires little skill and a bit of imagination. This purple slimy creature can transform into any type of Pokemon, copying each of their physical characteristics and abilities almost perfectly.
It's a great Perler bead to make with toddlers.
8 Easy Pokemon Perler Beads Patterns
While some of these Pokemon aren't necessarily small in the anime and video games, these Perler bead creations use a simple color scheme and don't take a lot of fuse beads to make.
9. Simple Blaziken Pattern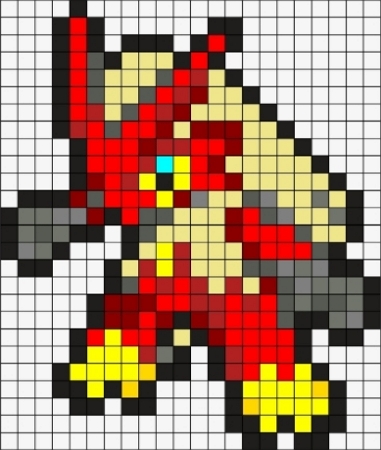 Blaziken is one of the more popular Pokemon out there, capable of producing flames from its wrists and ankles. PNGKey shares this awesome pattern for those who'd love to own a Blaziken.
10. Perler Beads Patterns of Eevee and Eevee's Evolutions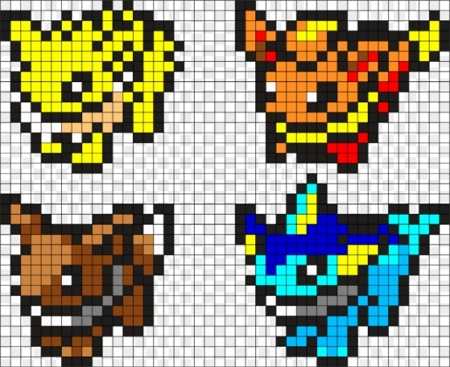 There are a lot of evolutions of the Pokemon Eevee. That's because it has an irregular genetic makeup that can be easily influenced by its environment.
PNGFind gives us an opportunity to "catch" the original Eevee (lower left) and three of its evolutions, Jolteon (upper left), Flareon (upper right), and Vaporeon (lower right).
11. Meowth Perler Beads Pattern
Pokemon are expressive creatures even if they can only say their names. Meowth from Team Rocket is an exception to that since he's the only Pokemon that can speak with a full vocabulary. That makes this Pokemon one of the rarest in the world of Pokemon.
Follow this video tutorial by Frost's Entertainment to make a Meowth so you too could obtain a "speaking" Pokemon.
Meowth looks like a cat, and cats are adorable, so here's a chance to make more cat Perler beads patterns!
12. Gastly, Haunter, and Gengar Patterns

Not all Pokemon are solid creatures – some of them may take the form of gas or shadows, like these Pokemon by Hama-Girl. These are the perfect Pokemon Perler bead patterns to make during the Halloween season because they tend to be pretty spooky.
For other Halloween projects, check out our Halloween painted rocks and  DIY paper mache pumpkins compilations!
13. Ponyta Pattern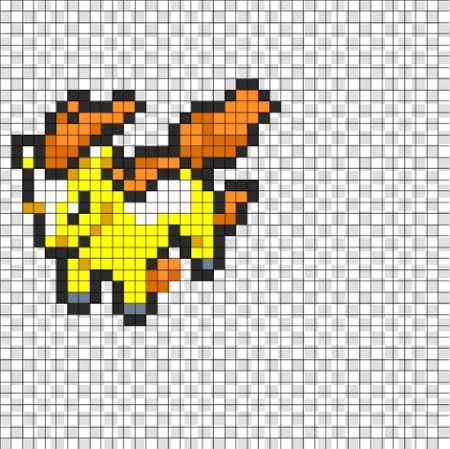 Who wouldn't  love to own an imaginary flaming horse? Kids will have plenty of hours to train their imagination by running around the house and pretending to ride the saddle of this fiery Ponyta from PNGSet.
14. Dratini, Dragonair, and Dragonite Patterns

Dragons usually amuse children because they're majestic and exist only in fantasy worlds. Watch the evolution of a tiny baby dragon, Dratini, into one of the gentlest yet fiercest Pokemon there is, Dragonite, brought to you by Maximus237.
15. Sleepy Snorlax Pattern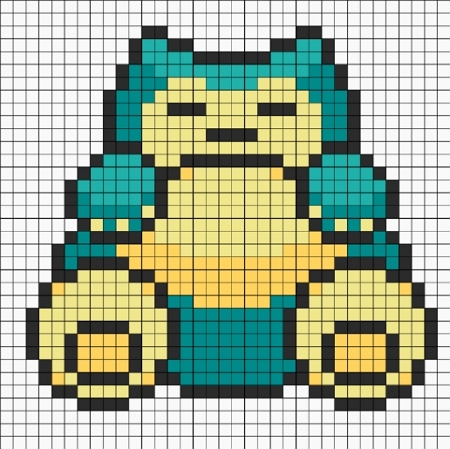 Picky eaters will be inspired to be less fussy about their food once they make this Snorlax Perler bead pattern. That's because Snorlax is the epitome of "living to eat," only waking up to eat and spending most of its day sleeping.
So if kids aren't inclined to eat their fruits and veggies, you should make this Snorlax Perler bead by BionicBranster to inspire them.
16. Legendary Pokemon Articuno Perler Bead Pattern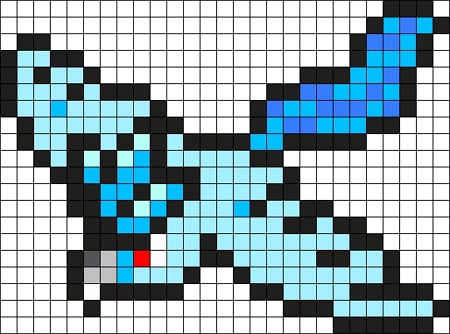 Create an icy guardian for the kids by following this guide from NicePNG. Although considered a legendary Pokemon, kids won't have a hard time making this since its blue shades are easy to distinguish.
9 Other Amazing (and Advanced) Pokemon Fuse Beads Patterns
The remaining Pokemon Perler bead patterns are more complicated than the previous one, which makes them suitable for older kids.
17. Staryu Perler Bead Pattern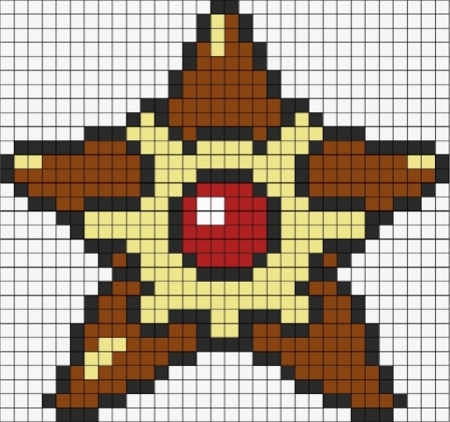 SeekPNG inspires us to reach for the stars by making this Staryu pattern. The geometric design of this Pokemon makes it a challenging pattern for older kids.
Plus, it will help them learn some basic concepts in geometry.
18. Vulpix Pattern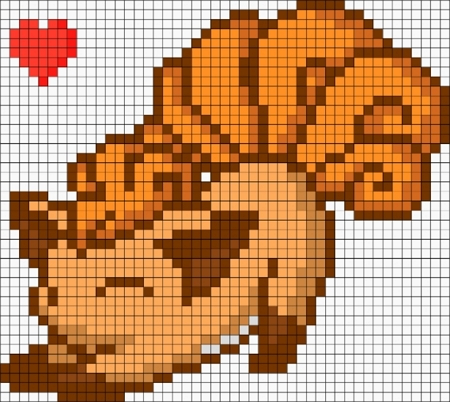 Here's another endearing Pokemon Perler bead pattern shared by Acce. This adorable fox Pokemon is made even cuter by adding a heart to the pattern.
19. Incredible Ninetails Perler Bead Pattern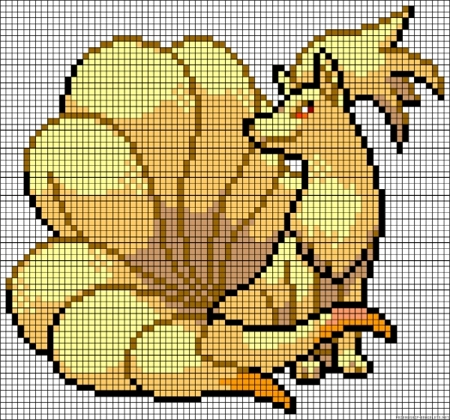 If your children are less into the cute Pokemon and more into their majestic evolutions, then here's a Ninetails pattern by Ankicky. Vulpix evolves into this stunning Pokemon that can live up to 1000 years due to the energy it stores in its nine tails.
This makes for a great weekend Perler bead activity because it requires time and effort to complete.
20. Detailed Onix Pattern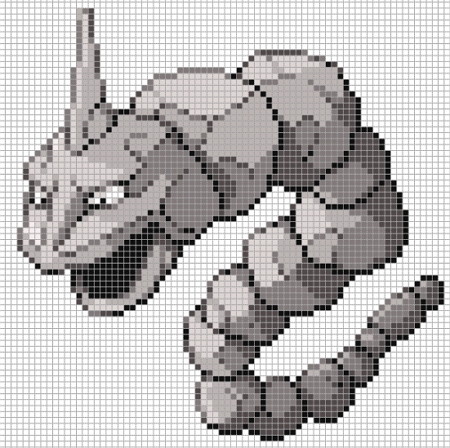 Here's another big Perler bead project from Hama-Girl to make during your spare time. Onix is one of the more fascinating Pokemon because it's a gigantic rock snake and is considered the tallest Pokemon.
21. Impressive Arcanine Pattern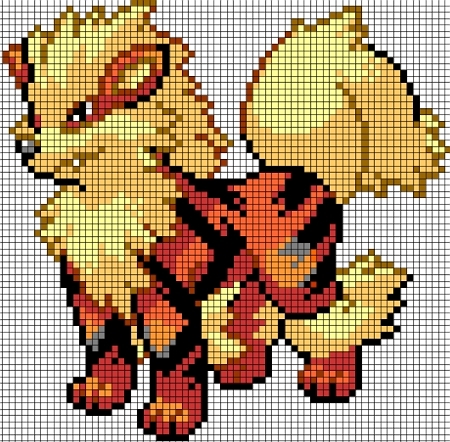 Arcanines are extremely loyal and fierce Pokemons. Ankicky shares a sophisticated Arcanine design which will become your kids' next best friend.
Dogs truly are man's best friend, so here are a little more simple dog Perler beads patterns to try with your kids!
22. Scyther Perler Bead Pattern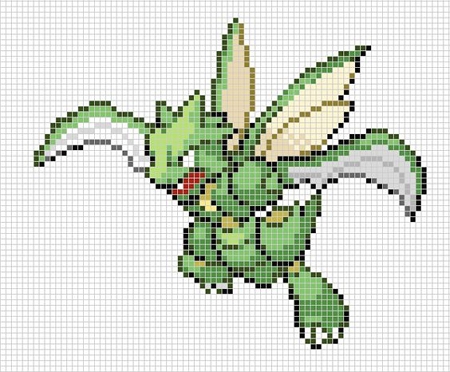 Kids who like bug-type Pokemon will be fascinated by this pattern provided by Emi Méttola that features the scythes it uses to fight opponents and hunt its prey.
23. Adorable Mew Perler Bead Pattern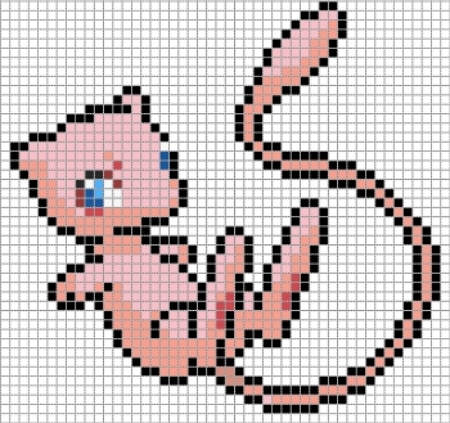 Mew is a legendary Pokemon that contains the DNA of every living Pokemon, making it capable of learning any move. While that might make it the strongest legendary Pokemon ever, there's no doubt that this is one of the most adorable Pokemon to exist.
Kids looking for a cute and powerful Pokemon will exactly that with this Mew pattern provided by Dragon44836.
24. Detailed Charizard Pattern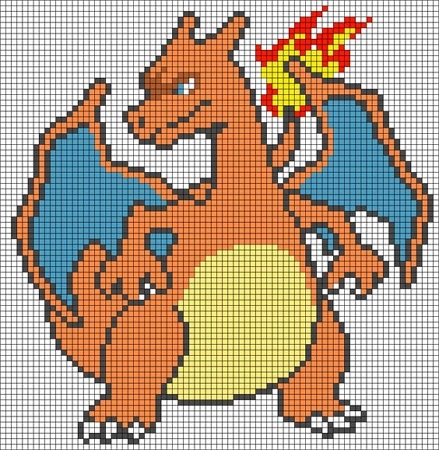 Charizard is perhaps the second most recognizable Pokemon after Pikachu. That's because he's a flying Pokemon that breathes flame.
Astuces de Filles provides an amazing pattern of Charizard that will keep kids busy for several hours.
25. Pokemon Logo

Lastly, here's a pattern of the Pokemon logo shared by LuckyJinks to remind kids of everything great about the show and games.
Gotta Craft 'em All
With over 800 Pokemons that exist, these Perler bead patterns only scratches the surface of the number of Pokemon that kids can make out of Perler beads!
Here are some other Perler bead crafts for kids to try: