Introduce your toddlers to the colorful world of fuse beads through these mini Perler bead patterns! Creating Perler beads patterns of this size has enormous advantages.
Firstly, small Perler bead activities take less time to make than the average pattern—great for busy moms and dads. Moreover, since children have a short attention span, five- to ten-minute activities also have the benefit of keeping children focused on the task.
Also, these small variants lessen the number of beads, sustaining your hobby even when you're running low on Perler beads.
I could go on and on about the benefits of Perler beads, but I'm sure you're excited to get crafting, so let's begin!
Materials for Perler Bead Activities
Perler Beads: The building units of your activity. If this is your first time making Perler beads, these are comprised of assorted color fuse beads. Think of it as pixels on an image, putting each bead on the pegboard to form the complete image.
Pegboards: This is the canvas where the beads are assembled.
Ironing paper: The material that prevents beads from sticking to your iron.
Tweezers (optional): This tool makes putting Perler beads on the pegboard SO much easier. I highly recommend it.
10 Mini Animals Perler Beads
Which kid doesn't love to play pretend with little animals? Expand your collection with these mini animals Perler beads!
You may be interested in: 24 Sensational Animal Crossing Perler Beads
1. Scurrying Squirrel

In greener urban areas, squirrels have learned to coexist with humans. Catch a glimpse of one scurrying to find food to store and eat during the winter with Its_Neddy's squirrel pattern.
These rodents are prominent during the fall, so complement this pattern with: 27 Picturesque Fall Perler Bead Patterns
2. Tardy Tortoise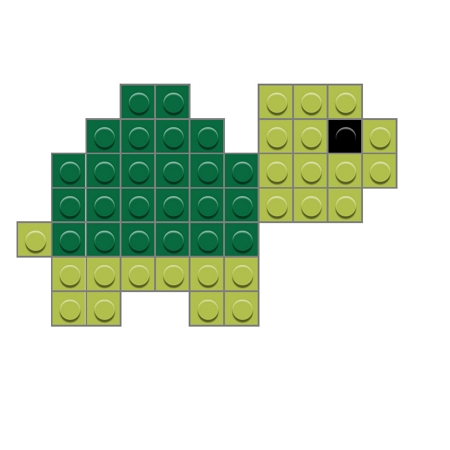 All tortoises are turtles, but not all turtles are tortoises. In other words, tortoises are just but one species among the families of turtles.
If you still can't wrap your head around it, remember that tortoises spend most of their lives on land, while other turtles are adapted to have a life at sea.
Enough with the technicality, and make firekids's turtle pattern.
Learn more about turtles with: 25 Simple Turtle Perler Beads for Kids
3. Pretty Parrot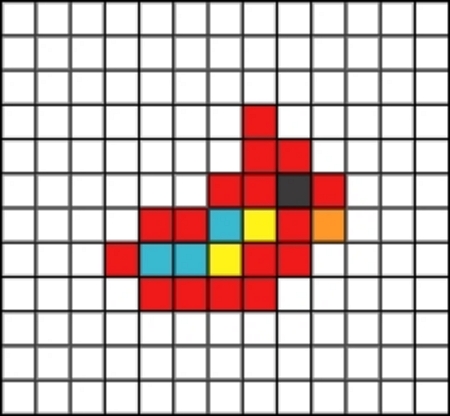 It's amazing how our brains can form the big picture through bits of information—like speedreading from one sentence to the next when reading a paragraph.
The same is probably happening with dropsiowa's pretty parrot pattern. With individual beads—the orange beak, black eye, and colorful wing—we slowly form the mental image of this bird.
Check out more birds in: 18 Pretty Perler Bead Bird Patterns
4. Bloodthirsty Bat
Don't let the red eyes of this bat scare you—they don't actually exist (that we know of). RSR Pixel Art simply wanted to make this bat more discernible, because bats typically have black or brown eyes.
Face the fear of bats just like one famous superhero did by making: 31 Batman Perler Beads
5. World's Smallest Whale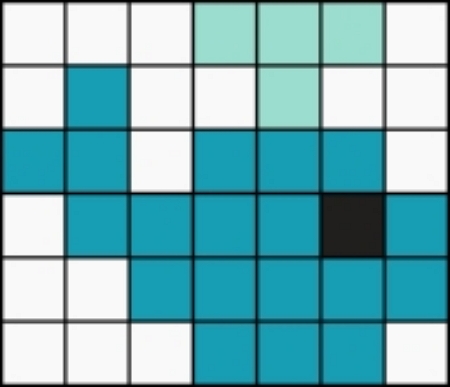 As mentioned earlier, mini versions of regular-sized patterns can save you when you're almost out of fuse beads.
So if you were planning to make a whale and worried you didn't have enough beads, Cha0t1c_syst3m has got you covered.
Explore the diversity of the sea with these 24 Creative and Colorful Perler Bead Fish!
6. Tiny Giraffe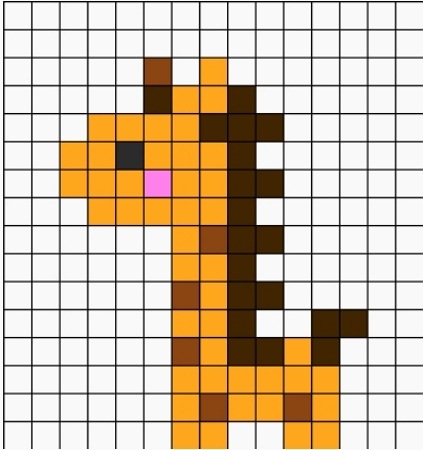 The giraffe is almost always what comes to mind when talking about tall animals. No need to link pegboards to make this tiny giraffe—a pattern shared by BeeDaBomb.
Laceys Crafts nailed the design with their super adorable, big-nosed cow pattern.
Get acquainted with this sweet animal through: 14 Cow Perler Beads to Get Your Moo On
8. Cute Elephant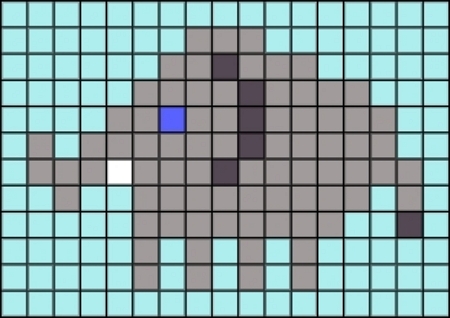 The largest land mammal made with the least Perler beads. That's the power of creativity! Here's myong small elephant.
Check out more Elephant Perler Beads for Kids to Recreate
9. Kawaii Moose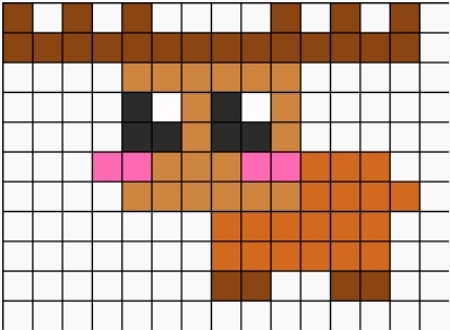 How to make a kawaii figure: simply add blush and make their eyes bigger—like pippop's moose pattern. You can even make objects or food anthropomorphic and kawaii by adding eyes to them.
To see what I mean, I suggest heading on to our list of 30 Kawaii Perler Bead Patterns to Melt Your Heart
10. Blue Rhino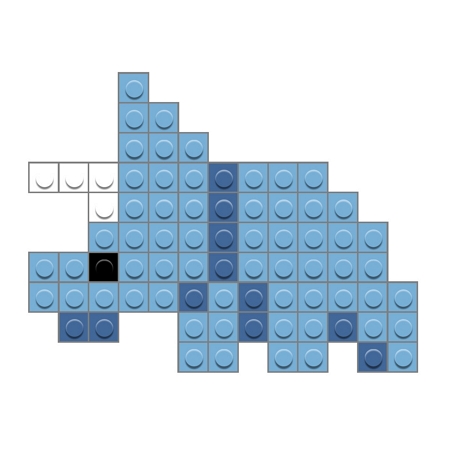 Rhino or triceratops? Both have horns, and both are cute when they're miniature, like this pattern by humanpencil6.
7 Mini Food Perler Beads
It's exciting to play pretend with food, too! Whip up these food Perler bead recipes in no time.
Here are more food Perler bead patterns you'll love.
11. Banana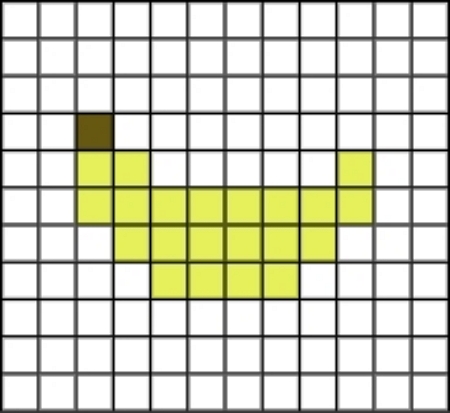 Bananas are great for desserts: mix them in your smoothie, elevate your sundae, make your oatmeal complete…
Here's a mini banana by stormii.
12. Pineapple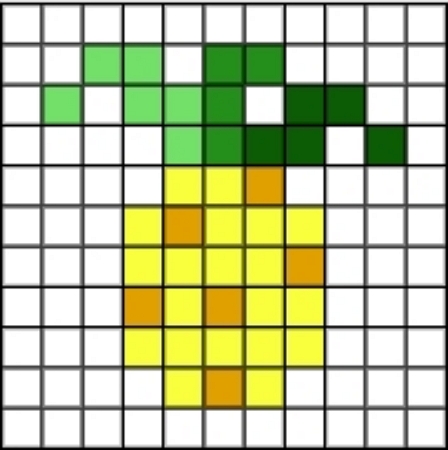 The pineapple is spiky, but the sweet and juicy fruit waiting inside is worth the effort. Here's CakeCup's small pineapple Perler bead pattern.
13. Maki Roll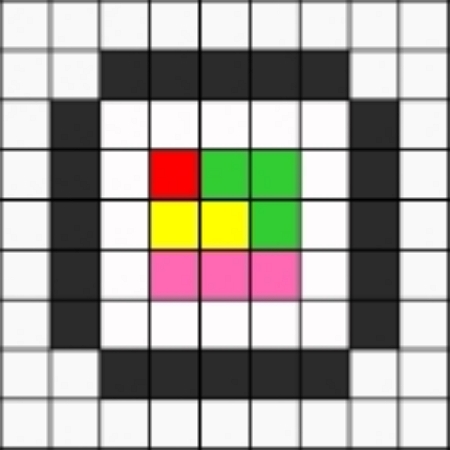 Maki rolls (or makizushi) are bite-sized pieces of rice, vegetable, and meat. Talk about a complete Get a morsel now with Magooalou's pattern.
Make more sushi Perler beads, or learn how to draw sushi.
14. Pizza Slices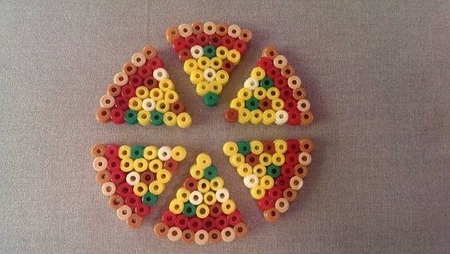 Who doesn't love pizza? Toddlers will especially enjoy these miniature pizza slices found on Pinterest.
Customize the dough with your favorite toppings. Personally, I'm happy with a handful of black olives on my pie.
15. Strawberry Ice Cream Cone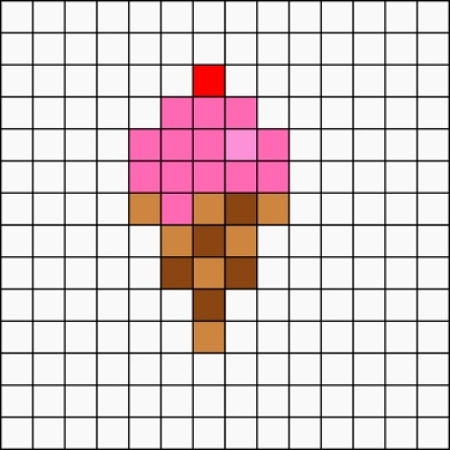 There's nothing like an ice cream cone for dessert after having a hearty meal. Stay cool by making PuntoMagenta's strawberry ice cream cone.
You may be interested in: 19 Ice Cream Crafts for Kids of All Ages.
If you haven't found the mini food you've been looking for, you'll certainly be inspired at least when you watch this video tutorial on QDCrafts channel.
These items include kawaii items: popcorn, fries, rice, taco, and refreshing beverages.
17. Small Avocados

Make your dishes creamier by adding CoolKnot's avocado—a fruit considered by many nutritionists as a superfood.
Not only is it good for your body, but your taste buds will thank you for the rich creaminess of this food.
6 Mini Perler Bead Characters
Chibi figures are characters with oversized heads in proportion to their body. That's not what you'll find in this section, which lists miniature versions of characters.
Get excited for these 23 Outstanding PAW Patrol Perler Beads.
18. Iron Man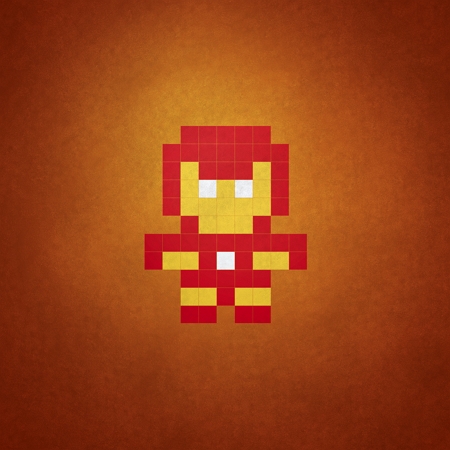 Even though it's a tiny version, this Iron Man by Tibo is just as heroic and mighty as the regular one.
Follow this list of Marvel Perler Beads to make more awesome superheroes.
19. Golden Snitch from Harry Potter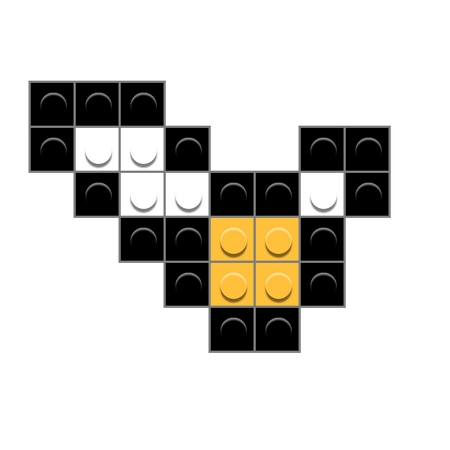 Flying in the sky on a broomstick while the opposite team is trying all they can to prevent you catch a highly intelligent and elusive ball with wings is super impressive—and risky, to say the least!
Fortunately for adolescents, that game is not possible in the real world, but they can recreate the Golden Snitch the wizards are trying to catch through NATERY's pattern.
Try to experience the Wizarding World through these Harry Potter Perler bead patterns.
20. Ariel from The Little Mermaid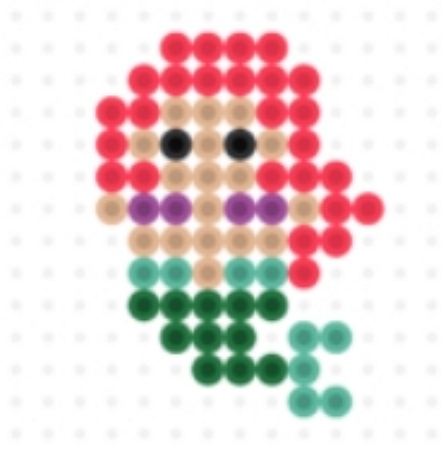 Little girls know exactly who this red-haired mermaid is—especially after the teaser of the live-action dropped a couple of months ago.
Create this mini Ariel seen on Do It Your Freaking Self's site.
Explore the underwater world with these mermaid Perler beads.
21. Finn and Jake from Adventure Time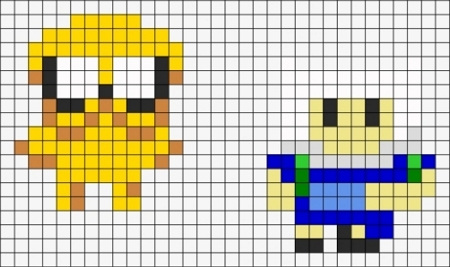 Many kids love the exciting adventures of Finn and Jake on Adventure Time. Here's a small pattern of the duo shared by NicePNG.
22. Pennywise from It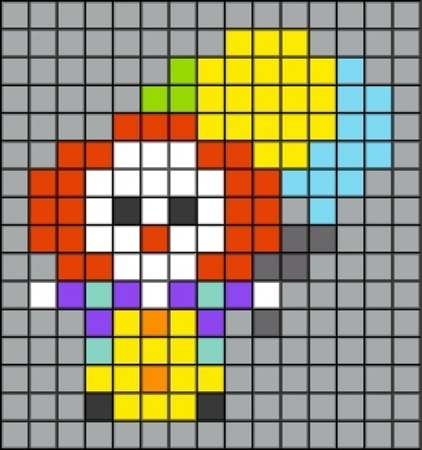 Is Halloween around the corner? It might not be but horror fans will appreciate this minimalistic version of Pennywise from It.
Let's get spooky with these Halloween Perler beads.
23. Lightning McQueen from Cars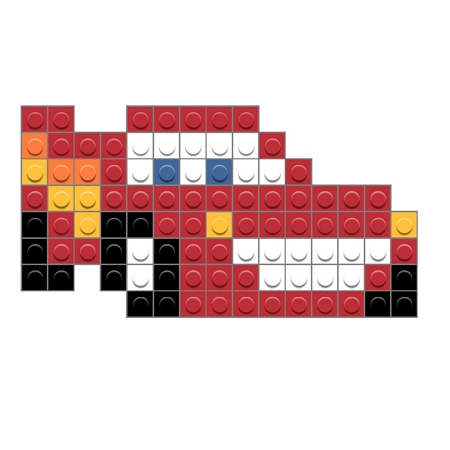 What's faster than making miniature Perler beads? Lightning McQueen is a qualified candidate.  Here's 300156's pattern of the red speedster—not to be confused with Flash from DC.
Quick Mini Perler Beads
Mini Perler bead activities are great when you're running out of time and Perler beads. Quick also makes the activity not seem like a chore for children.
Discover more Perler bead activities here: