Look at this stuff, isn't it neat? Make a splash and dive under the sea with these mermaid perler beads patterns.
Mermaids are mesmerizing creatures, especially with their gorgeous locks, beautiful voice, and colorful tails. Many people dream of seeing one or being one themselves. You don't have to go to the sea to see one with your kids because this post has the best mermaid patterns for you.
Make sure you have all the materials you'll need before you start your magical adventure underwater. I've compiled these items that are going to be useful in each of these crafts.
Looking for more crafts that are fun and educational at the same time? Try these easy perler bead patterns.
9 Mermaid Perler Beads Patterns
1. Blonde Mermaid Pattern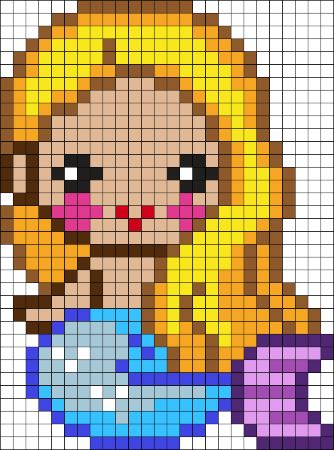 This perler bead pattern depicts a lovely mermaid with a blue and purple tail.
It's the perfect pattern to jumpstart your mermaid crafts. Plus, this will be ideal for kids because it's beginner-friendly and super fun to do.
It's good to teach your kids a lot of different crafts. Check these scrapbook kits for kids for some inspiration on what to do for your next project. 
2. Mermaid with View Pattern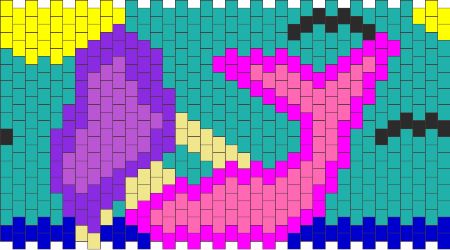 When you think about mermaids, the sea also comes into mind. This pattern offers a unique experience because not only will you be creating a mermaid but her home as well.
Admire the sun, birds, and sea in this mermaid perler bead pattern.
3. Mermaid Perler Beads Pattern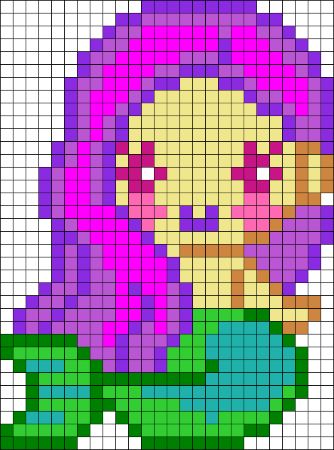 You've seen mermaids with blonde, red, and brown hair but it's uncommon to see one with purple hair with pink streaks.
This will teach your kids that it's okay to express themselves even if it's as simple as choosing the color of their hair. 
After all, our uniqueness is what makes us stand out from the crowd.
4. Mermaid Tail Pattern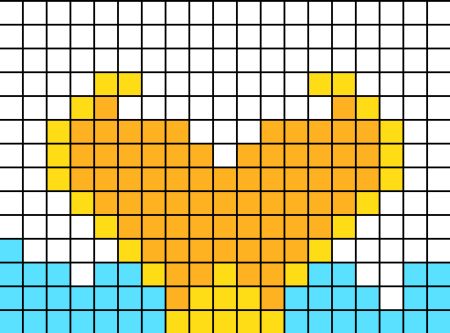 What's the coolest thing about being a mermaid?
Their ability to live underwater, talk to animals, and of course, have magnificent tails. Need I say more?
Although we can't be as lucky as mermaids, making this perler bead pattern will still make your little one feel happy and special.
5. Cute Mermaid Perler Beads
Looking for a mermaid that your little girl could relate to?
This one features a young beautiful mermaid. Watch this Youtube tutorial by Linda Loom to know how to make this beautiful pattern.
6. Merman Pattern
Your little boy will feel seen and represented with this cool merman pattern.
It will also teach them that there are other cool creatures living under the sea aside from mermaids.
Introduce other land animals, too with these fun farm animal crafts. 
7. Kitty Mermaid Perler Bead Pattern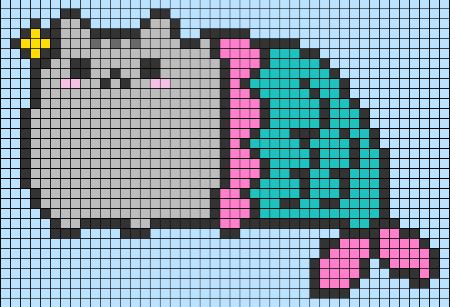 Are they fans of mermaids and cats and can't choose which pattern to do first? This pattern will give you the best of both worlds.
More adorable cat perler beads patterns to do can be found right here.
8. Minion Mermaid Pattern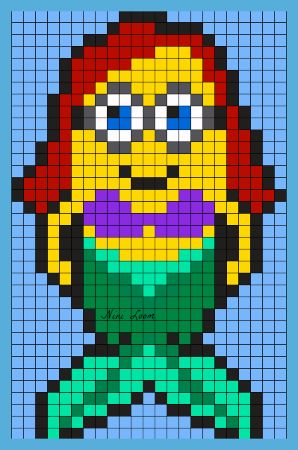 Minions are the best in transforming into other characters— just look at this minion mermaid.
They can replicate anyone or anything that would help them in their mission.
Assign this minion mermaid perler bead task to your kids for their next thrilling mission.
9. Filly Mermaid Pattern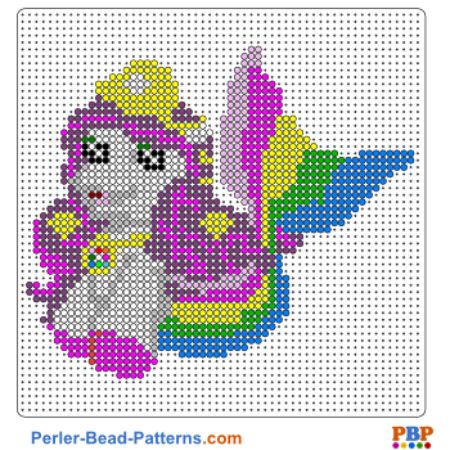 This super adorable filly pattern will be an exciting project for your little one.
Just look at the cute pony, colorful tail, and sparkly jewelry.
Check out these My Little Pony perler beads patterns for your little MLP fan.
9 Little Mermaid Perler Beads
Be part of the most famous mermaid's world (aka Ariel) with these Little Mermaid-themed perler beads patterns.
10. Cute Little Mermaid Perler Bead Pattern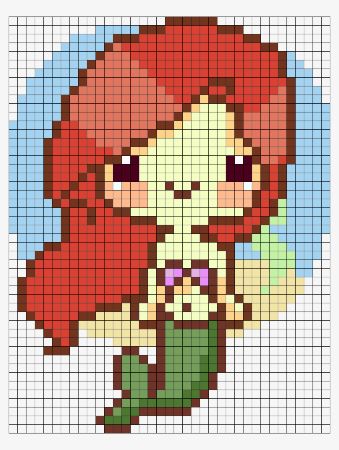 Growing up, I've always admired and adored Ariel.
She's beautiful, brave, and kind. This adorable Ariel perler bead pattern will be a great addition to their Little Mermaid collection.
Thinking of more activities that are related to the beach? Why not try out these summer perler bead patterns for a change.
11. Ariel Perler Beads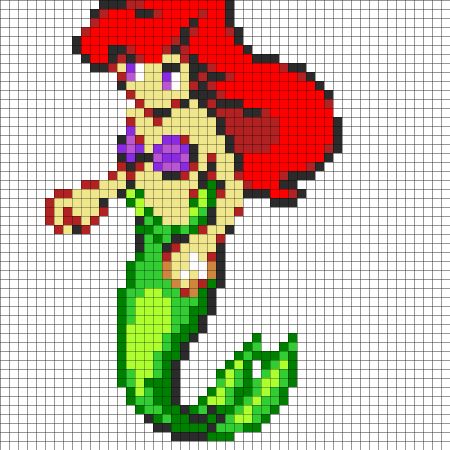 Can't get enough of Ariel? Me neither. That's why I've added another Ariel pattern but this one is more game-inspired. This one looks more authentic but is equally adorable and captivating.
Learn new skills with your kids and know how to tie-dye a shirt through this post.
12. Human Ariel Perler Bead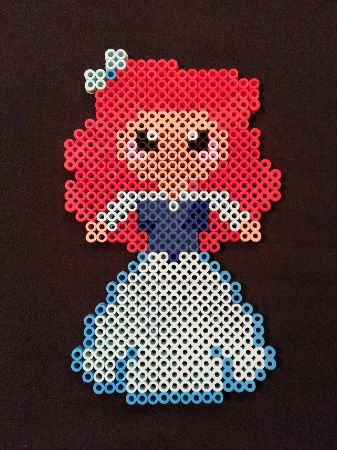 In the movie Little Mermaid, one of the most exciting scenes was when Ariel got her wish to have human feet. She became part of our world one step at a time.
Relive that iconic scene by making this human Ariel perler bead pattern.
13. Ariel Portrait Perler Bead Pattern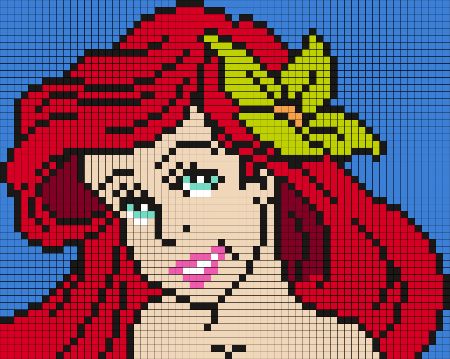 A sweet portrait of Ariel will give their room a touch of glamor and charm.
You can even display it in a frame or showcase it as it is. This perler bead craft will become the highlight of their room.
14. Flounder Perler Beads Pattern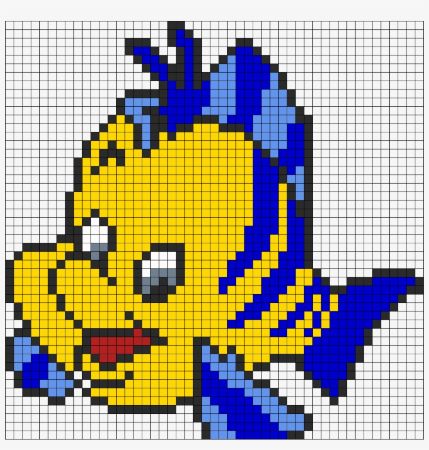 Flounder, the ever loyal friend of Ariel, deserves a spot in your mermaid collection.
He's a good example of what a true friend is like because he firmly stood by Ariel even when she had a lot of problems.
Fish are friends, not food. Get to know the other marine creatures with these perler bead fish projects.
15. Prince Eric Perler Bead Pattern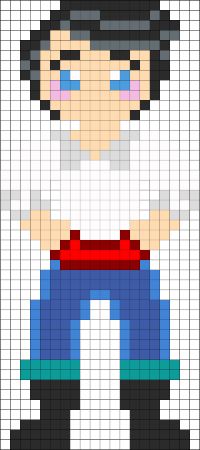 "I've never seen a human this close before. He's very handsome, isn't he?"- Ariel
Yes, he is. And I understand why Ariel got smitten with him.
He's dreamy, strong, and kindhearted. Having this Prince Eric perler bead pattern will complement all of your Ariel patterns.
16. Sebastian Perler Beads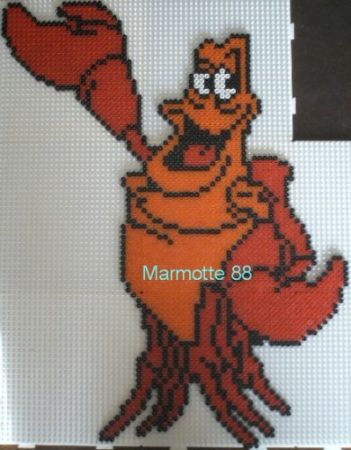 Sebastian is a wise character who not worked as the king's advisor but also guided Ariel to the right path (even if she didn't always see that).
Another reason why you should make this pattern is because he sang two of our favorite songs in the movie: Under the Sea and Kiss the Girl.
17. King Triton Perler Bead Pattern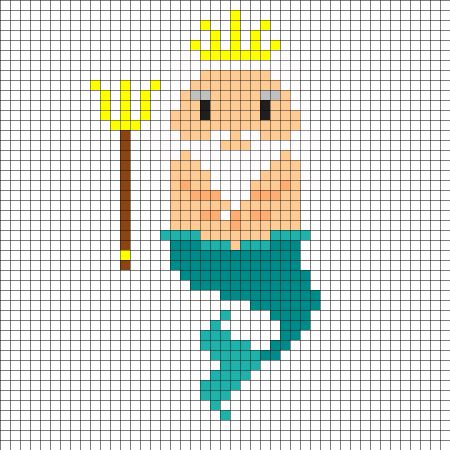 The mighty King Triton isn't someone to be feared. Although he appears to be ferocious and strict, he's only a father who cares deeply for his daughters.
These beautiful butterfly perler bead patterns will be a nice project for your daughter.
18. Ursula Perler Bead Pattern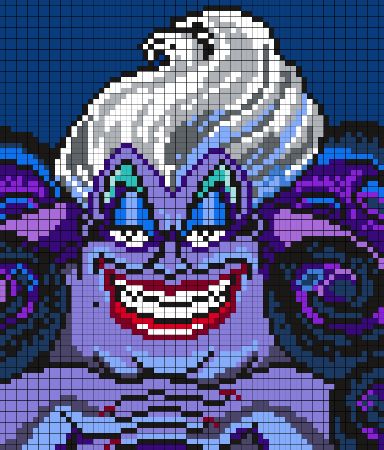 Every Disney movie needs a villain. And in the Little Mermaid's case, it's the manipulative Ursula.
Even if she scared us when we were kids, she's undeniably one force of a character and the movie won't be complete without her.
Exceptional Mermaid Perler Beads
"Life under the sea is better than anything they got up there."
A lot of new and exciting adventures await you under the sea—beautiful mermaids, friendly fishes, and blue water. Since we can't live there, these awesome mermaid perler bead patterns will make us feel like we do.
Do you want to introduce your kids to more fun crafts? Below are some of the most enjoyable crafts that both you and your kids will enjoy: