Are you looking for the best Perler bead fish patterns? Fortunately, you've come to the right place!
I've been fishing on the Internet for the simplest fish Perler bead patterns for your convenience. Here you'll find the "catch of the day", ranging from the common goldfish and koi to the adorable stingray, and familiar fish characters like Nemo and Dory from popular media.
Read on to learn how to make these fish Perler beads that are suitable for any skill level and age.
If you're unsure how to get on with Perler beads, we have a guide precisely for beginners. Simply head on to our easy Perler bead patterns to start!
3 Perler Bead Kits
I've listed three Perler bead kits to make your fish projects much easier.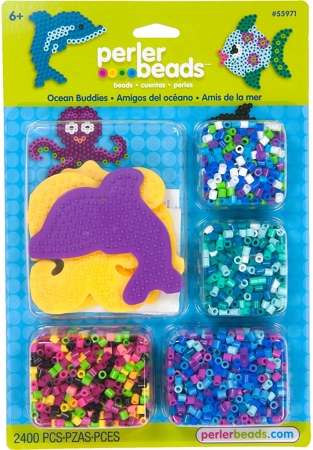 This first Perler bead kit has an ocean theme that includes fuse beads, pegboards, and an instruction sheet. Since everything is included, you don't have to worry about finding any pattern when you've got this kit at your disposal.
Additionally, the pegboards are already shaped in the form of the ocean creature that you'd prefer to make, be it an octopus, a dolphin, or a regular fish.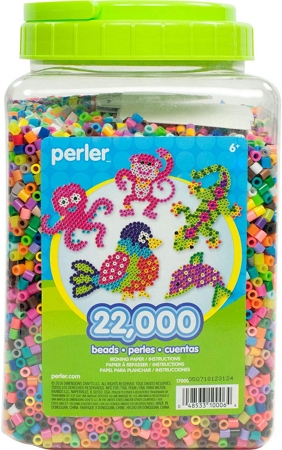 Don't wait for those Perler beads to run out and stock up on these assorted fuse beads. Trust me when I say that these deplete very quickly when you're jumping from one Perler bead project to the next.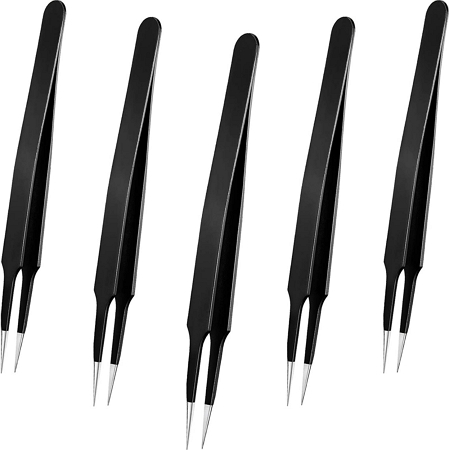 Catch those melty beads easily with these Perler beads tweezers, which can speed up your projects when you're short on time. This is also perfect for those who have a hard time picking up Perler beads with their bare hands, both kids and adults alike.
5 Easy Fish Perler Beads
If you're looking for something simple, take a look at these five easy and quick fish Perler bead patterns.
4. Simple Fish Perler Bead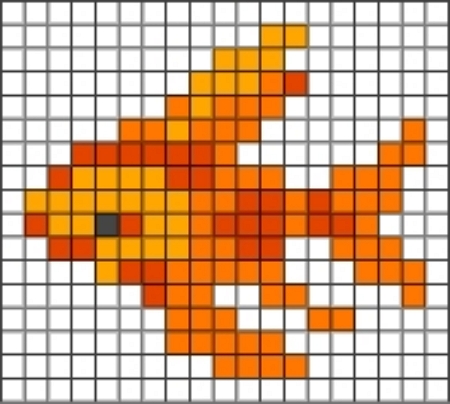 Goldfish are pretty significant for children since this might be the first pet they might own. Here's blot showing us how to make a very simple yet absorbing goldfish pattern.
5. Black Koi Fish Perler Bead Pattern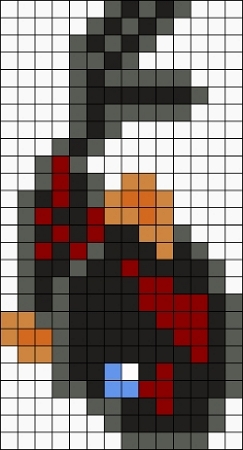 While the koi fish has become too common nowadays, their symbol of harmony and their decorative purpose never fades away. They come in many colors, such as this black koi, a pattern delivered to you by Tjalle.
6. Small Shark Perler Beads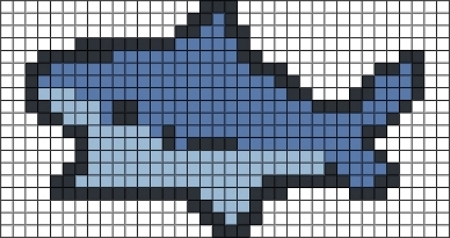 Sharks can be very scary at times. But your children don't have to be terrified by this very adorable shark pattern by licks.
Be brave like the ocean Disney princess, Moana, with these Moana crafts.
7. Blue Marlin Perler Bead Pattern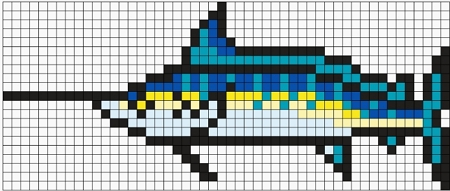 Marlins are recognizable through their pointy spear-like bill or snout. This pattern by felixforsure is an easy activity for those looking to bond with their little ones through a Perler bead project.
Fans of baseball know that the marlin is the official symbol of the Miami Marlins. Craft your favorite baseball team logo with these baseball Perler beads!
8. Green Fish Perler Bead Design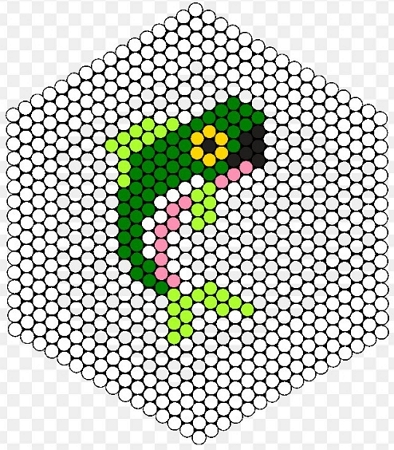 For something a little bit different than your typical square pegboard, here's a pattern from FavPNG mixing things up by making a green fish on a hexagonal pegboard.
For different types of pegboards, try out these circle Perler beads or heart Perler beads.
4 Cute Fish Perler Beads
Fish in real life don't look that amusing or endearing, with the exception of maybe stingrays. However, these four fish Perler bead patterns manage to create absolutely adorable fish Perler bead patterns.
For other amusing creatures, set your eyes on these pretty Perler bead bird patterns!
While not exactly a fish, the jellyfish is a sea creature, and this jellyfish from Lacey's Crafts matches the description of being cute.
On the subject of tentacle-y creatures, you might want to check out these octopus crafts and octopus drawings.
10. Kawaii Stingray Perler Bead Pattern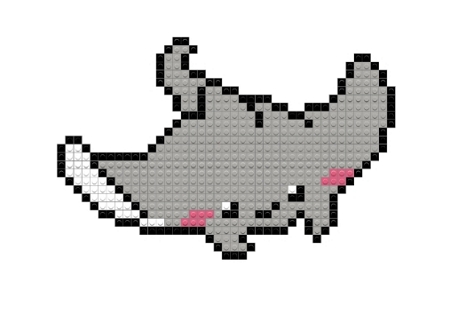 People who love kawaii things won't be able to resist making this adorable stingray, a pattern brought to you by Brik. Because stingrays are quite cute, most people get surprised that these fish creatures are a close relative of sharks.
For more ocean-related activities, head on to our ocean crafts.
11. Cute Goldfish Perler Bead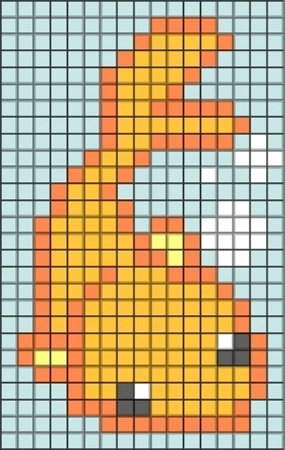 Here's another cute pattern of a goldfish, brought to you by Axolatl. Contrary to popular belief, goldfish don't get lonely, so it's quite okay to craft just this single goldfish without a companion.
12. 3D Perler Beads Project
There's no homemade craft more adorable for your kid to display than this 3D goldfish pattern. A craft made by Johanna, this stunning decoration is relatively easy to make, as long as you follow the instructions.
There are more 3D Perler bead projects waiting for you!
6 Perler Bead Fish Tank Patterns
Most children only see fish when they're about to eat it or in the aquarium. Other times it's because they've always wanted a pet. Here are six Perler bead fish bowls and tanks that you can bring home, or rather create at home.
If you're looking for a simple fish bowl pattern to make, then this is for you. Lacey's Crafts' video tutorial makes it very easy for people to follow their guide, so there won't be any fuss when making this pattern.
14. Detailed Fish Bowl Pattern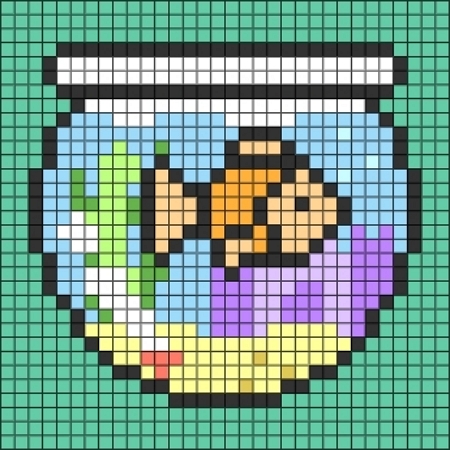 As naaister66 reminds us, it's amazing how much detail can be included in such a limited space. This fish bowl is filled with sand, algae, and other sea flora, almost replicating an ecosystem for this lucky fish.
See amphibians in their ecosystem with these frog Perler beads.
15. A Pair of Goldfish in a Bag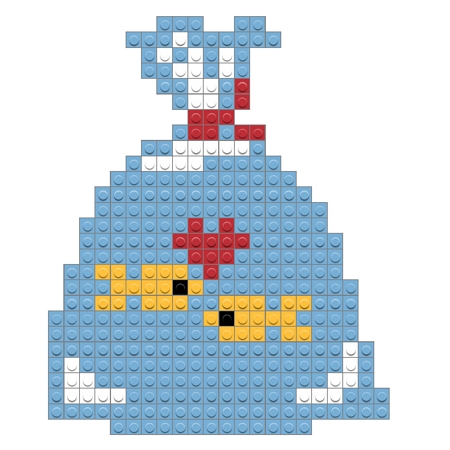 It's common to bring home fish in a plastic bag from the pet store. If you had ever bought one in your childhood and would like to reminisce those memories, then create this fish in a bag pattern from Brik.
16. Easy Fish in a Bag Pattern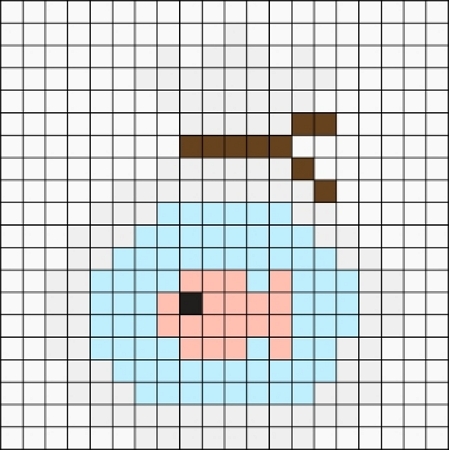 For a simpler fish in a bag pattern, here's monkequeen going with a minimalistic and simple version. This craft is great for those who are testing the waters with Perler bead activities.
17. Sophisticated Fish Tank Perler Bead Project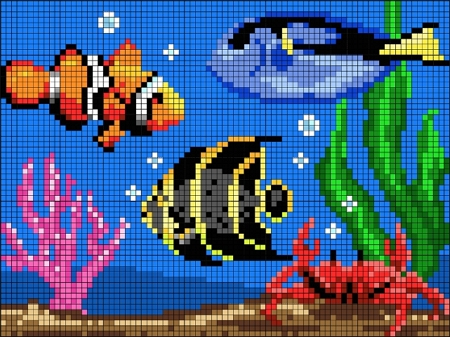 If you're looking to fill up that blank space on the wall, then do it by committing yourself to this amazing fish tank pattern created by Pixel Art Shop. Be warned, though, putting this up on your wall might leave you mesmerized.
For other mesmerizing Perler bead ideas, here are mushroom Perler beads for you!
18. Complicated Fish Tank Perler Beads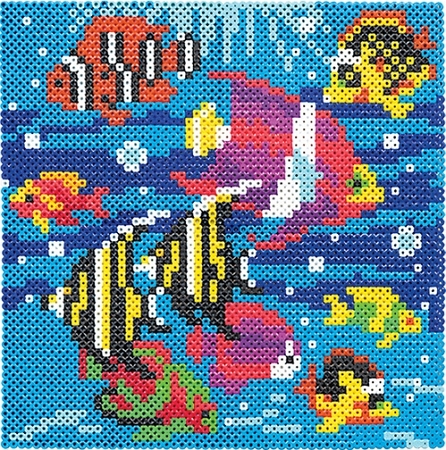 Here's another gratifying project by Perler for those who are willing to spend their time on meaningful activities.
This fish tank art is just as beautiful as these butterfly Perler bead patterns.
6 Famous Perler Bead Fish Characters
We can't miss out on popular fish characters. If you're feeling nostalgic about Nemo or had a lot of fun watching Finding Dory, then making these Perler bead fish patterns will hit the right spot.
For wholesome projects, here are some Hello Kitty Perler beads.
19. Finding Nemo Perler Bead Pattern
Finding Nemo is a Disney classic and this list wouldn't feel complete if he got excluded. Ab Astra's video tutorial will allow you to acquaint your little ones and even become a gateway to watching the classic children's film.
For more Disney stuff, check out these Stitch Perler beads or Mickey Mouse Perler beads.
20. Baby Finding Dory Pattern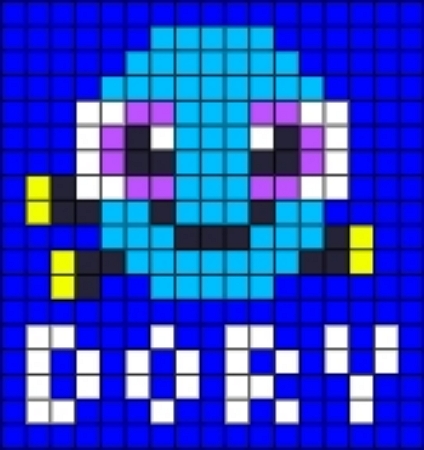 Another instant classic is Finding Dory, a film that grossed over a billion dollars after its successful release. Moon_Girl creates this super cute baby Dory for children to recreate.
Finding Dory is the second Disney film after Toy Story 3 to break the billion-dollar revenue. If you had enjoyed watching that film then make these Toy Story crafts.
Here's the adult version of Dory, brought by Play Toys Kids Juguetes y Sorpresas's channel. It's fascinating how they capture Dory's image through this Perler bead tutorial.
22. Magikarp Pokemon Perler Beads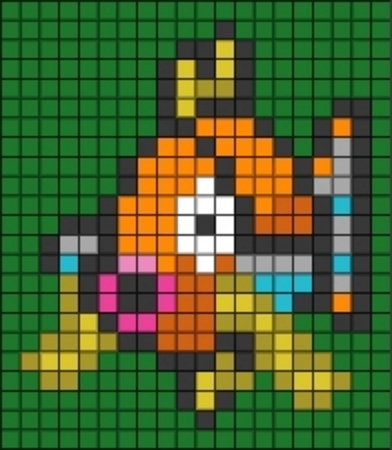 Magikarp might be the weakest Pokemon out there, so it's probably the last Pokemon you want to catch. But if you're an aspiring water-type Pokemon trainer, then knowing each and every water-user is a must. Here's inmichuu's Perler bead pattern of Magikarp.
Gotta catch 'em all, not just fish, so make some more with these Pokemon Perler Beads.
23. Impressive Gyarados Perler Bead Pattern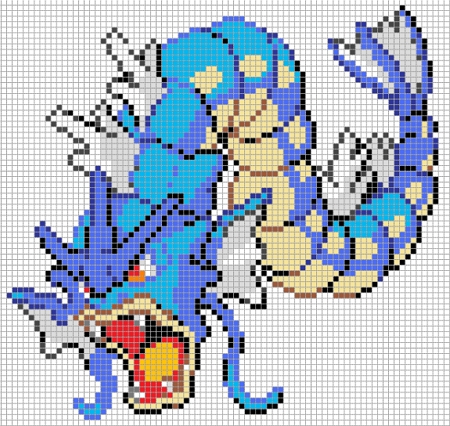 Gyarados is the evolution of Magikarp. So it might be worth a Pokemon trainer's while to train their Magikarp so that it can unlock its potential through this beast. Just as impressive as Magikarp's evolution, this pattern from Hama-Girl will make your jaw drop.
While this fish is not that exciting or popular, the game in which this fish exists is probably the most popular game out there. Fishing might be the most boring thing you can do in Minecraft, but I know Minecraft players can't pass up the opportunity to play pretend with this fish pattern by and1chewy.
Craft more Minecraft Perler bead patterns here!
Hooked with These Fish Perler Beads!
If you got hooked with these fish Perler bead patterns, then you're gonna enjoy these other ones, too: