A little birdie told me you're looking for the best perler bead bird patterns. Luckily, you've come to the right place.
This list has all the perler bead bird designs that you can think of. From hummingbirds, penguins, and even famous bird characters, this post has compiled everything for you.
Read on to find bird patterns that are perfect for all levels of expertise and ages.
Just getting into the world of perler beads? Or want to do something uncomplicated? These easy perler bead patterns will be a good start for you.
13 Perler Bead Birds
1. Blue Bird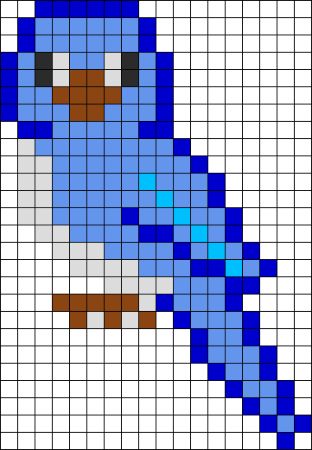 New to the world of perler beads? This blue bird will be perfect as your first craft.
Don't be surprised if you've become addicted to making perler beads crafts once you're done with this because it's enjoyable, relaxing, and satisfying.
2. Green Hummingbird Pattern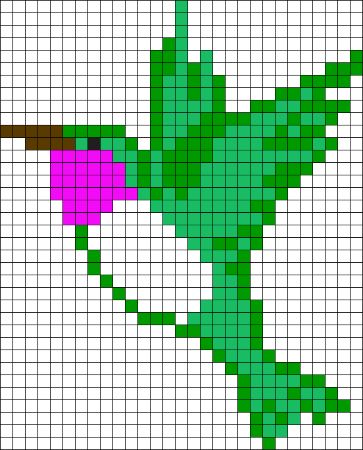 Did you know that hummingbirds are the only birds that could fly backward? Cool isn't it?
You can also share that awesome fact with others while showing them your completed hummingbird pattern. They'll appreciate your artistic talent and cleverness, too.
3. Owl Perler Beads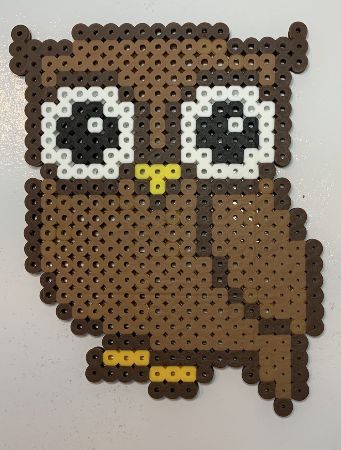 Hoot! This owl perler bead project is going to be a hoot for sure. With its big eyes and cute nose, your kids will be motivated to finish this craft immediately to see the whole picture.
Whether it's at night or during the day, making this bead pattern will be highly recommended.
You'll get a hoot out of these other owl Perler beads patterns.
4. Cardinal Perler Bead Pattern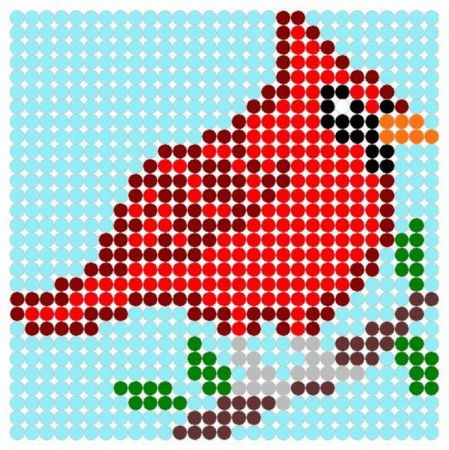 Up for a little challenge? Here's a cardinal pattern for crafters who want to test their perler bead skills. Block your schedule and complete this project with your little one for a fun bonding day together.
Not only is this craft interesting but the actual bird is, too. Fun fact: In seven states, cardinals are their state birds.
5. Flamingo Perler Beads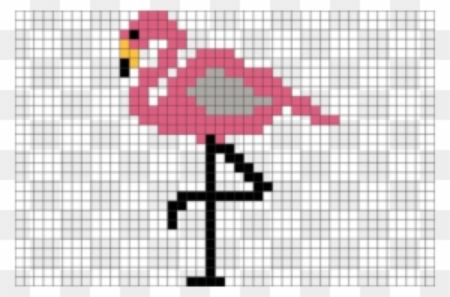 Birds come in all shapes and colors. There are the bee hummingbirds which are considered to be the smallest in the group, and ostriches on the other end of the spectrum.
Flamingoes are just in between. Plus, their beautiful color and stance make them one of the most loved birds of all time.
6. Perler Bead Penguin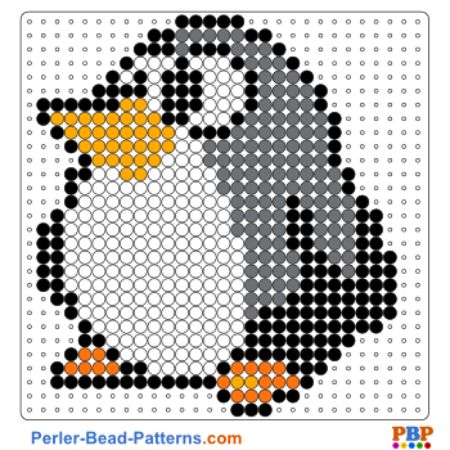 Teach your kids about penguins—the birds that don't fly but are excellent divers through this craft. They are really cool and magnificent animals.
Can't get enough of this adorable waddling creature? Here are more penguin perler beads just for you.
7. Perler Bead Parrot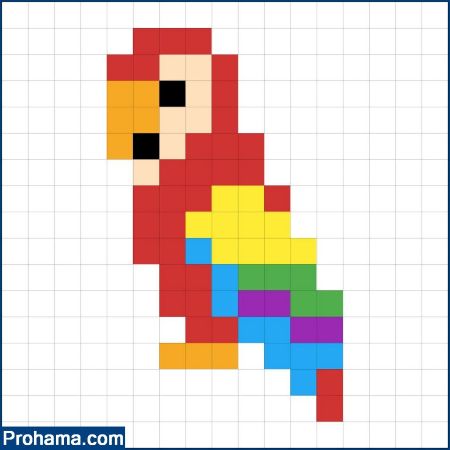 Does your kid get tired of repeating colors easily while doing a project? Ironically, this word-repeating bird won't make that a problem.
Gather all your colored perler beads from red, blue, and orange to complete this craft.
8. Toucan Bird Pattern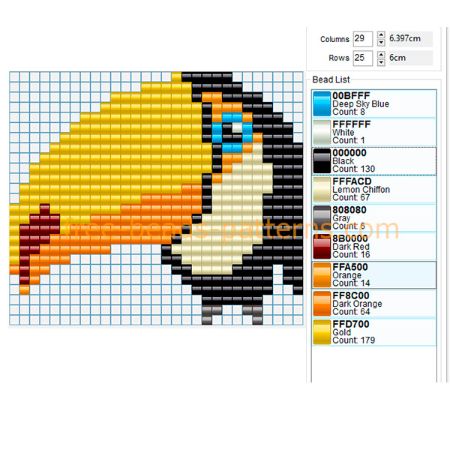 This toucan bird pattern will be more suitable for older kids who want to try perler bead crafts. It's engaging but is not too hard nor too easy for them.
Don't be too surprised if they get into perler beads after this project.
9. Flying Birds Scene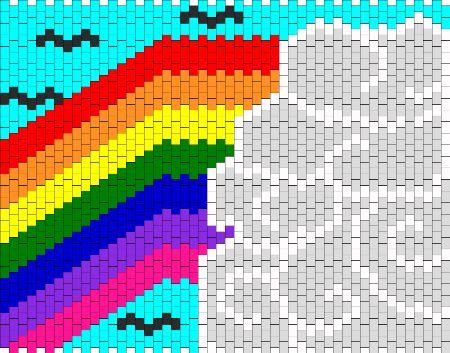 See the birds in action high above the sky in this portrait. This is a great pattern choice for your little ones to see the birds from another perspective.
Brownie points for the bonus rainbow and clouds patterns.
We love a good simple art project. That's we compiled this list of the best and coolest diamond painting kits we could find!
10. Easy Bird Couple Perler Bead Pattern
Your kiddos will LOVE doing this matching craft. So if you're looking for a project that both sisters and brothers will enjoy, then this one will be a great choice.
You can also opt to change the colors of the birds to your kid's favorite colors. Watch this video by Joy of Art to find out how.
11. Mommy and Baby Bird Pattern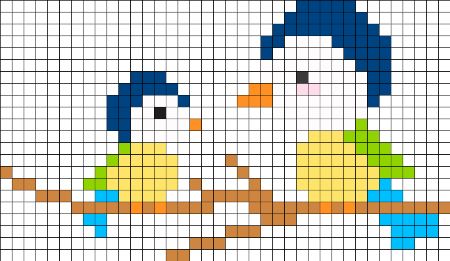 It doesn't have to be Mother's Day to celebrate a mother's love. Bond with your child as you create this adorable mother and child perler bead pattern.
Your child will treasure the memory and time you spent making this craft.
12. Small and Easy Bird Pattern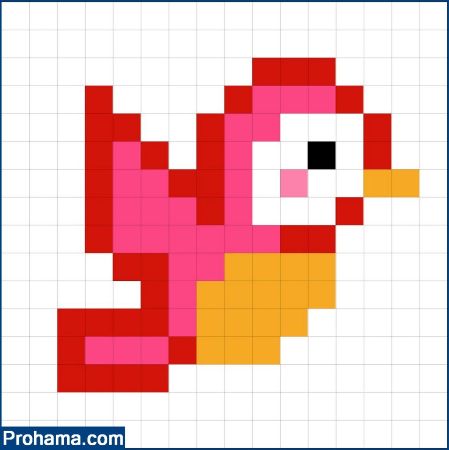 Looking for a quick and easy bird perler bead pattern that will entertain your child while you do some chores? This pink bird pattern is what you're looking for.
It will be easy enough that kids can do this craft with minimal assistance and supervision.
Find more ways to keep little hands busy with these simple letter B crafts that are perfect for young learners.
13. Bird House Perler Beads Pattern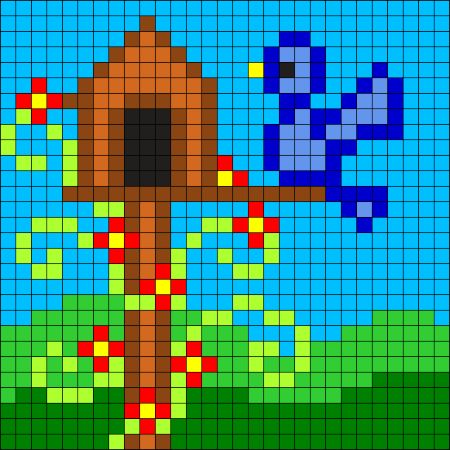 Displaying this beautiful bird house perler bead craft will be a big flex in your home. Place it in your kitchen, terrace, or room to show how proud you are of your kid's artistic capabilities.
6 Perler Bead Bird Cartoon Characters
14. Zazu from The Lion King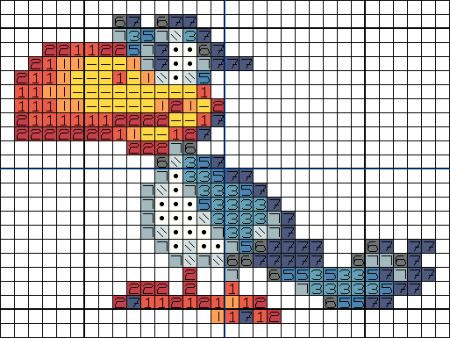 Kids can learn a lot from Zazu. He's smart, loyal, and responsible making this craft a great conversation starter for your kids about these virtues.
Brownie points if they're huge fans of the film the Lion King, too.
15. Tweety Bird from Looney Tunes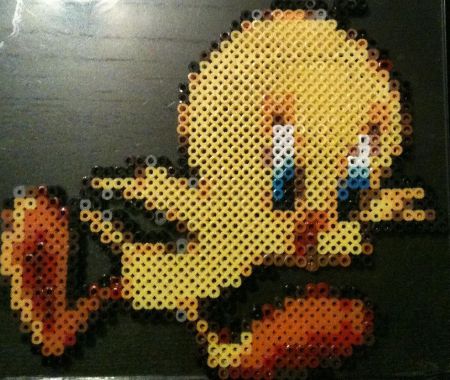 Don't forget Tweety Bird if you're making perler bead birds. She's a lovable character that has stolen hearts since 1942. Even if your kid doesn't know her, it will still be a worthwhile and fun craft to do.
Get more kawaii perler bead patterns here.
16. Red J. Bird from Angry Birds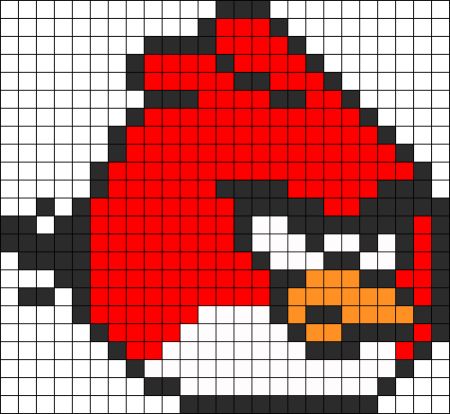 In the game of Angry Birds, you'll have to destroy the blocks to pass the level. But in this craft, you won't have to ruin anything and instead create something awesome and wonderful.
It will be a good lesson for your kids to learn at a young age.
17. Big Bird from Sesame Street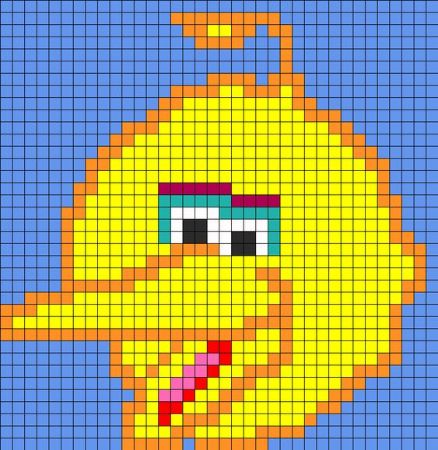 The show Sesame Street is part of everyone's childhood. Take a trip down memory lane (or should I say Sesame Street) by making this adorable Big Bird craft.
Complete all the characters from the hit children's show by also making Elmo, Cookie Monster, and Abby perler bead crafts.
18. Flappy Bird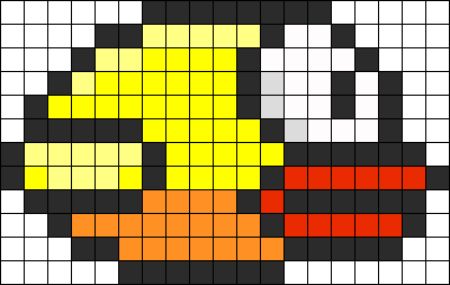 If you've ever played Flappy Bird, you'll understand why the game is so entertaining and addictive. While taking a break from screen time, why not make this flappy bird craft for a change?
Plus, it doesn't require a lot of beads so you'll be able to make it even with limited supplies.
Bye, Bye Birdie!
We have come to the end of our perler bead bird list (Awww!). I hope this list has provided you with many fun and exciting ideas for your kid's next craft.
But don't worry because we still have a lot in store for you. You'll find more perler bead patterns for your kids below: