As we count down the days until the spookiest (and most magical) time of the year, let's awaken the creativity and imagination of the kids with these Nightmare Before Christmas perler beads projects.
Watching the Nightmare Before Christmas takes you on a fascinating journey with characters that you wouldn't even imagine would fit.
Who would've thought that we'll get to see the wise Skellington, stingy Dr. Finkelstein, and lovable Santa Claus all in one movie? The film takes you on a rollercoaster of emotions which is why it is still loved and considered a classic movie by many people.
The film may be almost three decades old but I'm sure that the younger generation will enjoy watching the film and making these perler beads projects. So let's get it on and let the fun begin!
Looking for more perler bead projects for your kids? Try these easy perler bead patterns that are perfect for beginners. 
Tools to Get Started
Make sure that your kids are equipped for success by having these materials on hand:
21 Nightmare Before Christmas Perler Beads
1. Sally Perler Bead Pattern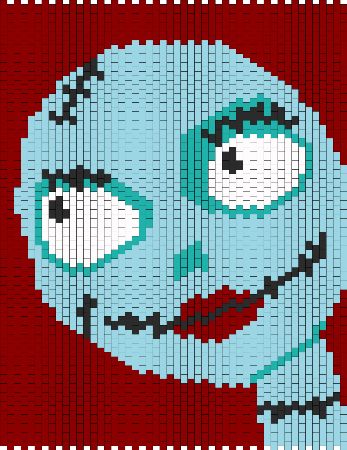 Sally's unconventional beauty captures both monsters and humans alike. Her gorgeous hair together with her twinkling eyes make her unforgettable.
This Sally pattern will be a great start for your Nightmare Before Christmas perler bead project.
2. Santa Jack Perler Beads
Ho Ho Ho it's spooky time!
Let Estrella Patron's video tutorial teach you the way on how to create this awesome Christmas slash Halloween decor.
You can add it to your door, room, or even the Christmas tree. Plus, you'll just be needing three perler beads colors to complete the project: white, black, and red.
3. Jack Skellington Perler Bead Pattern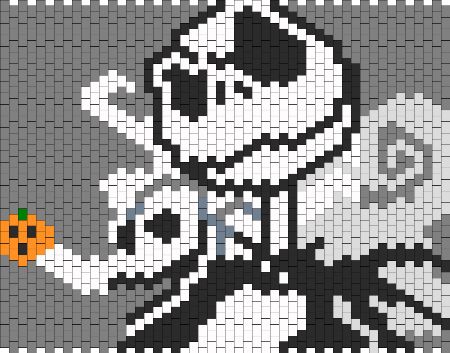 The King of Halloween is ready to spread fun, spookiness, and fear across town now that the end of October is near.
Having this epic Jack Skellington perler bead project will make everyone feel the Halloween spirit come to life.
4. Oogie Boogie Perler Bead Pattern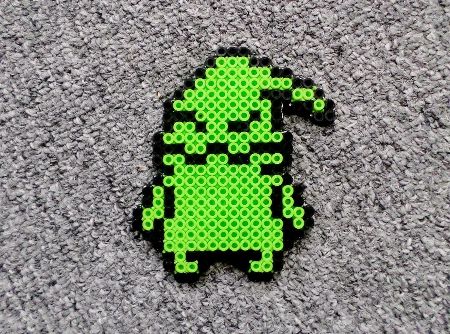 When it comes to Oogie Boogie you either love him or LOVE him.
There's no denying that this green character is a fan favorite from the film.
Looking forward to more fiery and spine-chilling projects? Check out these dragon perler beads.
5. Oogie Boogie Dark Perler Bead Pattern
Are you ready to enter the dark side? This Oogie Boogie pattern will show you what nightmares are made of.
Follow Oogie Boogie and make this project for an experience you won't forget.
6. Jack and Sally Perler Bead Pattern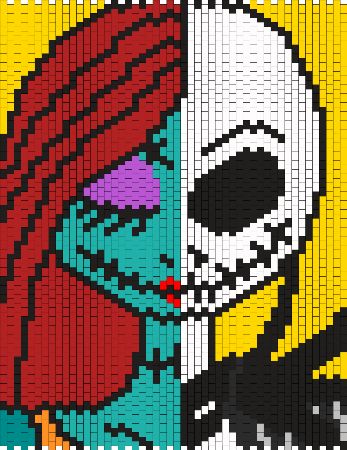 Looking at this pattern will give you butterflies in your stomach.
Jack and Sally found love in the most unexpected way and place. And they're the perfect match!
Want to make someone feel special? Make them an eternal flower and get ideas from these perler bead flower patterns.
7. Nightmare Before Christmas Text Pattern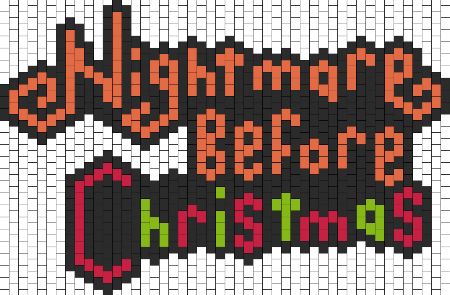 Is it a Halloween or Christmas decor? No one can tell.
Let's spice it up and create this perler bead project that is multifunctional and clever.
8. The Mayor Perler Beads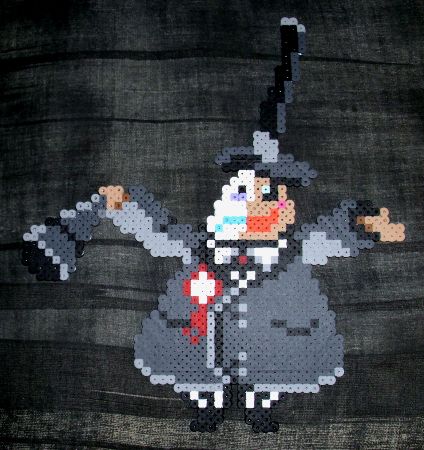 Being the mayor of a town like Halloween Town filled with different creatures takes a lot of dedication and strength. And there's no other person (or monster) that can do the job well than The Mayor.
Do you know what else are up all night and filled with wisdom aside from mayors? That's right, owls. These owl perler beads will be a hoot to your kids.
9. Adorable Sally and Jack Pattern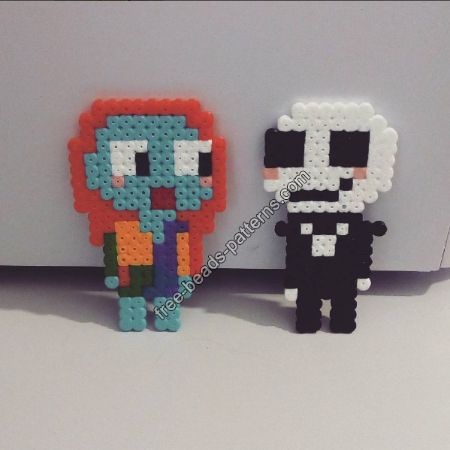 Let's tone down the scariness a notch and add these adorable patterns to your project list.
These patterns will be perfect if you have little kids who want to join in the Halloween fun with their older brother or sister.
10. Sally and Jack Perler Beads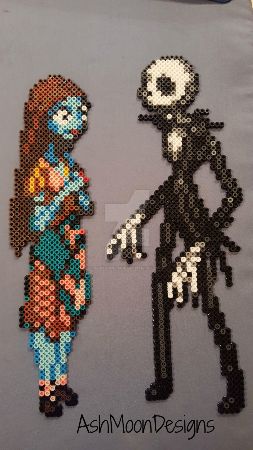 This pattern shows the smallest details about Sally and Jack.
You can clearly see the patches in her dress and the power in his stance.
It will be a fun and exciting activity for the Nightmare Before Christmas fan in your life.
11. Sally Hello Kitty Version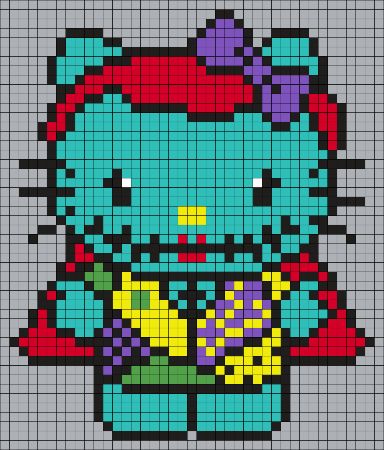 Of course, we didn't forget about all the cat lovers out there! If the dog lovers have Zero, then they have this cute Sally Hello Kitty.
Teach your kids about emotions with these emoji perler bead patterns.
12. Sally, Jack, and Zero The Powerpuff Girls Version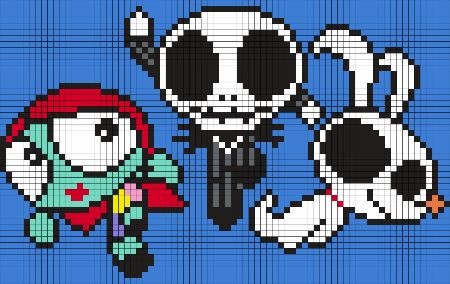 Sugar, spice, and everything…frightening?
Join the trio composed of Sally, Jack, and Zero as they join forces to spread fear among the citizens of Halloween Town.
A simple Sally pattern will get your kids hooked not just to perler beads but also to the classic Nightmare Before Christmas film.
This pattern can easily be done by kids who don't have prior experience with perler beads making it the perfect pattern to begin their craft with.
14. Jack and Sally Perler Earrings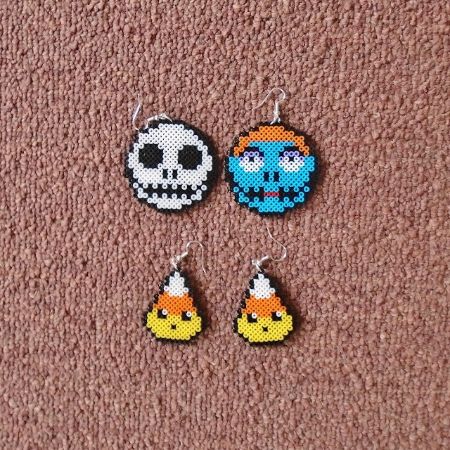 Looking for the perfect earrings to match your Halloween costume this year? Don't worry because we've got you covered.
Wearing these mismatched Jack and Sally earrings will help you exude a combination of cuteness and a scary aura.
15. Scary Jack Skellington Pattern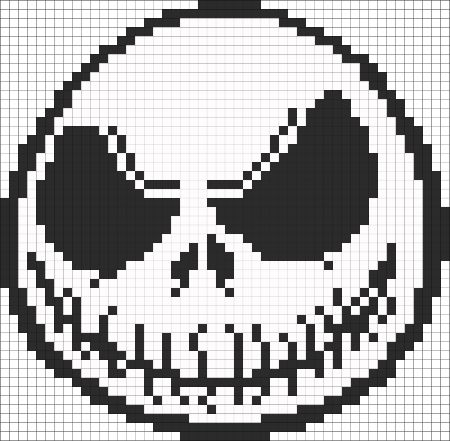 Beware!
This Jack Skellington pattern is not for the faint of heart. This pattern will send chills down their spine.
For more gigantic fearful creatures, check out these dinosaur perler beads patterns.
16. Zero Perler Bead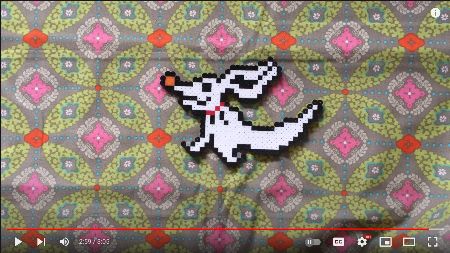 Zero seems like the dream dog. Zero is a loyal companion, a brave dog, and did I mention that he could fly? There's nothing more one can ask for for a dog.
Let Crafty Francium help you in creating your very own amazing dog through this video tutorial.
Bonus Patterns to Complete the Theme
17. The Grinch Pattern
Jack Skellington isn't the only one who brings fear to Christmas. There is also a green monster who's equally scary as him aka the Grinch.
Complete all the scary monsters of Christmas and Halloween by adding this Grinch pattern to your list.
18. Bat Perler Beads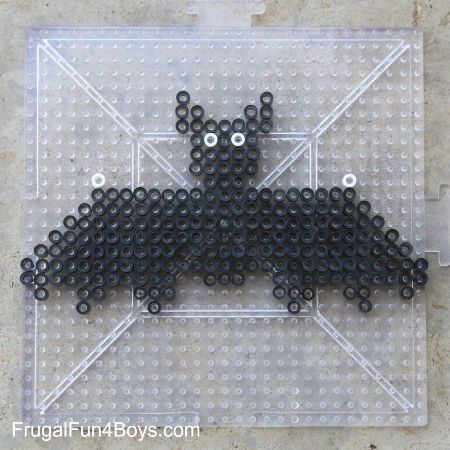 Got a lot of extra black beads after Halloween? Be innovative and creative by creating this bat perler pattern.
Aside from the black beads, you'll only be needing another two white perler beads and you'll be good to go.
19. Dracula Perler Bead Pattern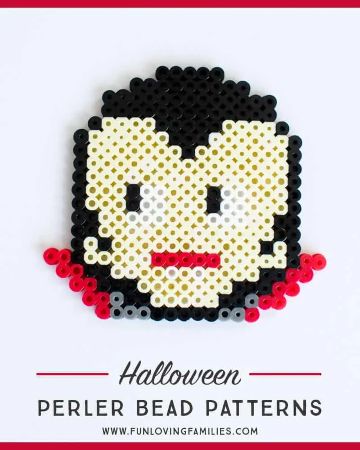 Planning on being a vampire for this year's Halloween? Creating this perler bead pattern will help you become the role.
Don't forget to have some garlic ready to keep other unwanted vampires away.
20. Christmas Tree Perler Bead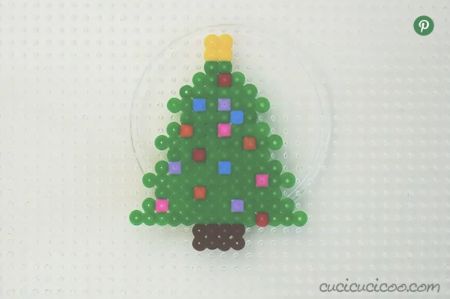 Decorating Christmas trees brings families together.
Making this adorable little tree will also do the same to you and your kids.
21. Pacman Ghost with Santa Hat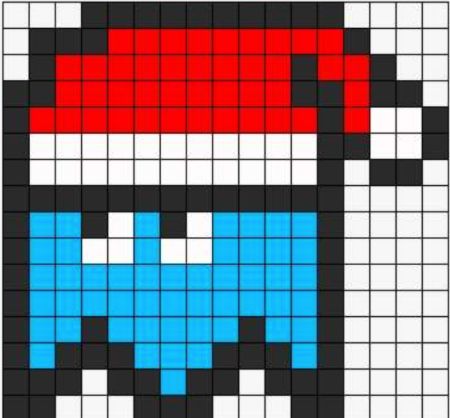 Even other iconic characters are joining in the Christmas spirit. For gamers and non-gamers alike, this Pacman ghost pattern will be a fun project to do.
Get more Pacman perler beads patterns here.
Got What It Takes To Do These Nightmare Before Christmas Perler Beads?
Make Halloween more special by making these Nightmare Before Christmas perler beads patterns. After all, you won't just have fun making them but they'll also be great decorations for not one, but two occasions, too.
Surprise your kids with more exciting patterns below: