I know you just can't get enough of PAW Patrol crafts to make, so here is our list of PAW Patrol Perler beads.
Conveniently curated for the excited PAW Patrol audience, these Perler bead patterns range from simple ones, like head patterns that children can easily make, to more complicated designs that are perfect for displaying.
Not only will these Perler bead activities and projects train little children's fine motor skills, counting skills, and ordering skills, and improve their color recognition, but they'll also have fun doing so, creating their favorite specialized pup companions.
For simpler patterns that'll introduce Perler beads to beginners, head on to our easy Perler bead pattern list to get your little ones acquainted with this absorbing activity.
3 Materials and Accessories for PAW Patrol Perler Beads
To spare you the trouble, I put it upon myself to provide you with the best Perler bead materials for your PAW Perler bead projects. Similar to Ryder who only wants the best equipment for his squad, I give you only the time-tested products.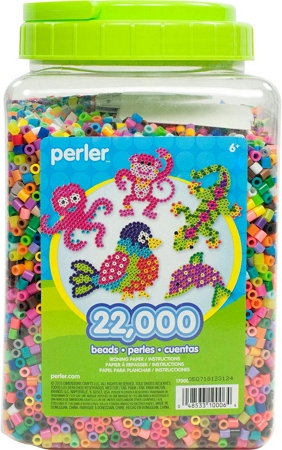 Cartoon shows are filled with attractive designs and colorful characters, and PAW Patrol is no exception. Each character in the show is crafted with their unique theme and personality, and this jar of assorted Perler beads will ensure that your little ones will be able to finish and be proud of their craft.
Even though this contains 22,000 beads, it's easy to lose track of your supplies when you're having so much fun making Perler bead activities, and this jar surprisingly and relatively goes fast.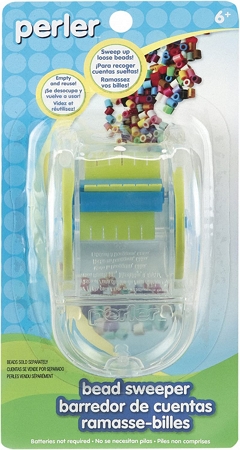 Let your children pretend they're like one of the pups in PAW Patrol and they have special accessories to help them create Perler bead patterns better, faster, and cleaner.
This Perler bead sweeper is not merely a way to pick up fallen beads faster and easier, but it also teaches children to clean up their mess. They can also pretend they have accessories just like Ryder and his pups, encouraging them in turn to create more Perler bead patterns.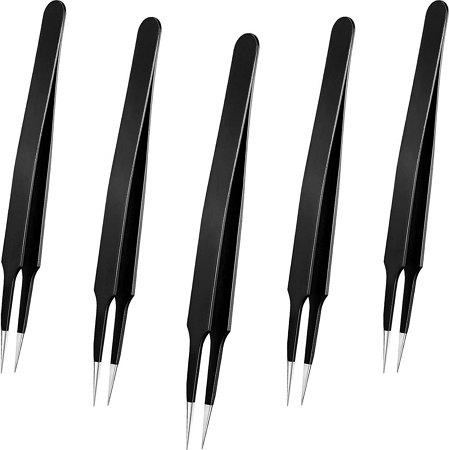 Here's another tool that makes the placement of fuse beads easier and more precise. Think of it as a small crane that allows children to put their Perler beads on a pegboard, similar to constructing a structure.
3 Chase Perler Bead Patterns
Chase is everyone's favorite German Sheperd K9 unit, whose responsibility is to direct the flow of traffic and alert people in an emergency site. Here are three different patterns of Chase.
If you love dogs, then these dog Perler beads are for you!
4. Standard Chase Perler Bead Design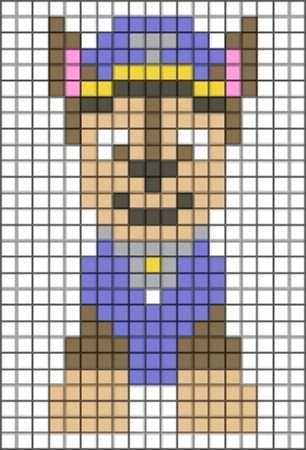 Here we are with jcabrera17's Chase pattern, who is ready to follow Ryder's commands at a moment's notice. Chase is also wearing his standard police uniform to let people know that he's an official PAW Patrol pup.
For a smaller project that you can do, here's Toys and More's channel providing a video tutorial on how to make a Chase face design.
Those who are feeling a little bit motivated and would like something more challenging will enjoy making this 3D Chase Perler bead project, courtesy of Shendijiro & Ura's channel.
Each part of the craft is well demonstrated in the video tutorial, and simply rewind it should you miss a step. You will be needing a glue gun for this activity.
3 Marshall Perler Bead Patterns
For any fire emergencies, simply call Marshall, the trusty and courageous firefighter Dalmatian pup whose flame emblem and red suit are recognizable from a mile away.
Complement these Marshall Perler bead patterns with some firetruck crafts.
7. Marshall the Firefighter Pup Perler Beads
Not only is Marshall adept at locating and extinguishing fires, but he also takes on the responsibility of saving people and animals who find themselves in dangerously high places, like ledges, trees, and rooftops.
8. Cute Marshall Head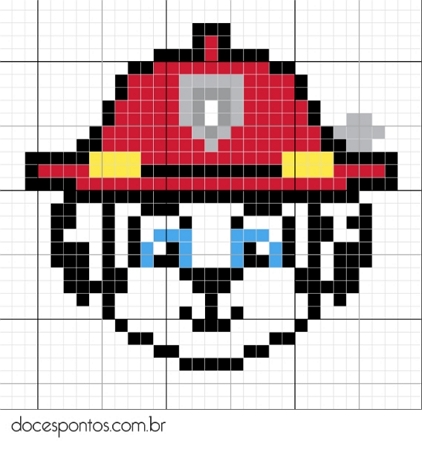 Here's a simpler version of Marshall Perler beads by Doces Pontos, who shares this fantastic Marshall head pattern. While it only includes the head, It's filled with little details that we can appreciate.
9. Big Marshall Perler Bead Pattern
For a full pattern, look no further than this one provided by Free Beads Patterns, which equips our Dalmatian firefighter with his firefighter uniform and helmet, ready to face any fiery challenges head-on.
3 Skye Perler Bead Patterns
I know every girl PAW Patrol fan is waiting to make these patterns of Skye, the air rescue pup.
10. Easy Skye Perler Beads for Kids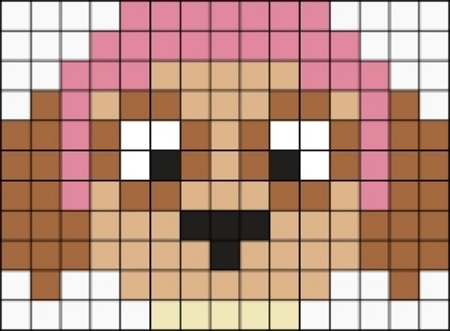 Starting with an easy one, Tiffin_Gifts shares this super easy Skye pattern. Your children will thank you for getting this pattern because it's almost symmetrical, and therefore less thinking is required.
11. Cute Skye from PAW Patrol Perler Beads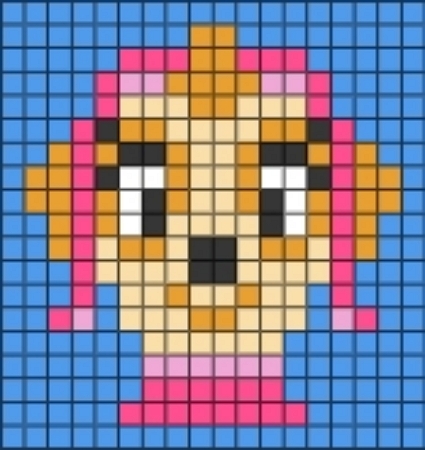 Here's another Skye Perler bead pattern, a version that highlights her goggles and eyelashes. Thanks to danielanyg, your little girls will have a fun afternoon making this Skye pattern.
12. Skye the Air Rescue Pup Perler Beads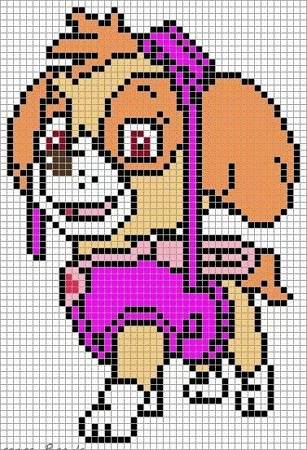 On to the more challenging designs, we got this detailed Skye pattern on Pinterest. Skye is a female cockapoo pup, and that fact is fully recognizable in this pattern compared to the other patterns.
3 Rubble Perler Bead Patterns
It's easy to dismiss bulldogs as having unusual faces. But these Rubble Perler bead patterns will demonstrate that they're as cute as any other pup.
For adorable patterns, head on to our kawaii Perler bead patterns.
13. Rubble from PAW Patrol Perler Bead Pattern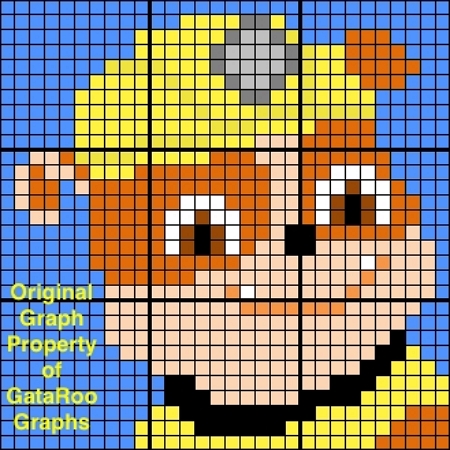 GataRoo Graphs makes a cute pattern of Rubble. This requires a fair amount of Perler beads and can serve as a great display that your children can be proud of.
14. Rubble the Construction Pup Perler Beads
For a complete and detailed Rubble pattern, look no further than this one, courtesy of Pinterest.
15. Rubble Head Perler Bead Pattern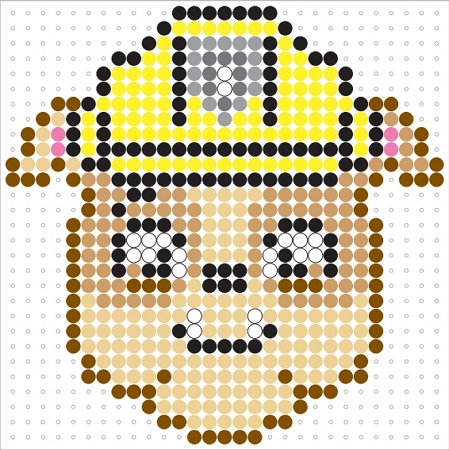 There's nothing wrong with wanting to do an easier pattern. As it turns out, Oliver Patterns has an easy Rubble pattern just for those who need to relax.
2 Rocky Perler Bead Pattern
Rocky is the pup who recycles and finds treasures where others would find garbage. Practicing proper garbage disposal and finding sustainable and greener options is something that everyone should strive for.
Recycling toilet rolls into toilet paper roll crafts and throwing them in the appropriate garbage chute is but one example of a way to practice sustainability.
16. Simple Rocky from PAW Patrol Pattern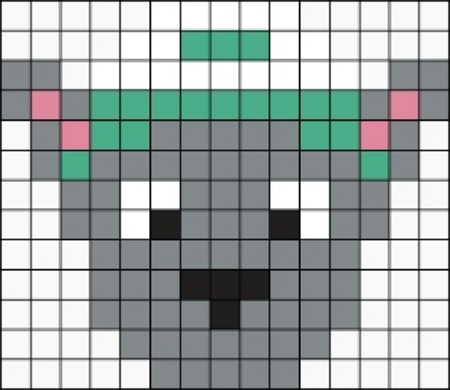 Tiffin_Gifts is back at it again with a simple Rocky head pattern
17. Rocky the Recycling Pup Perler Beads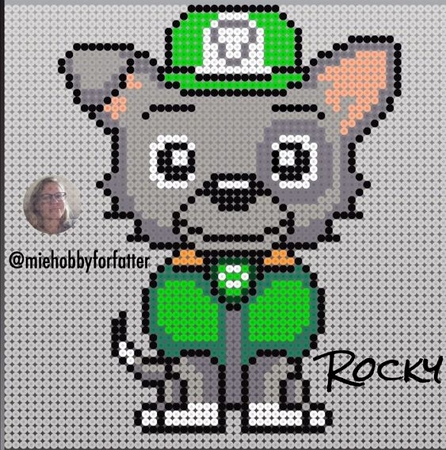 This pattern on Pinterest will satisfy true fans and admirers of Rocky.
2 Zuma Perler Bead Patterns
Anyone who loves water activities is sure fans of Zuma since he's the aquatic rescue pup.
18. Cute Zuma Perler Bead Design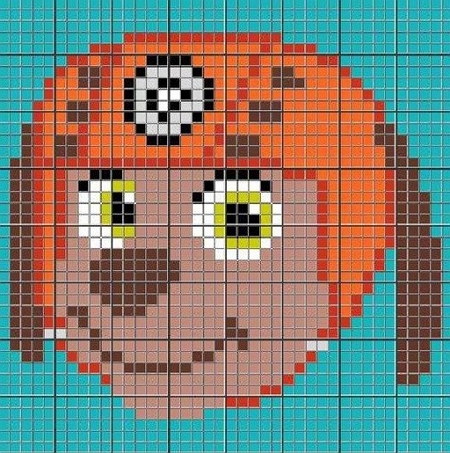 Les Petites Mailles de Marie shares this detailed Zuma head pattern. The detail of his eyes and helmet is what makes this pattern captivating.
19. Awesome Zuma Perler Bead Pattern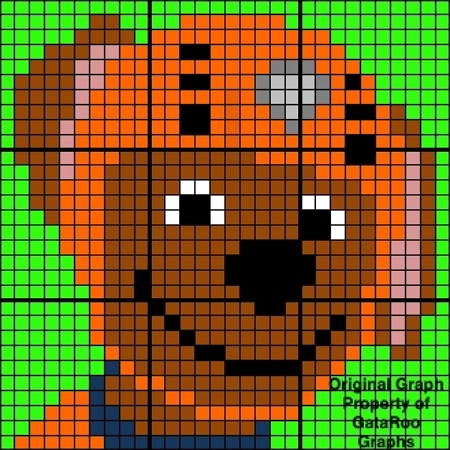 For another version of Zuma, GataRoo Graphs has got you covered with this large Zuma Perler bead pattern
4 Other PAW Patrol Perler Beads
20. Collection of PAW Patrol Perler Bead Characters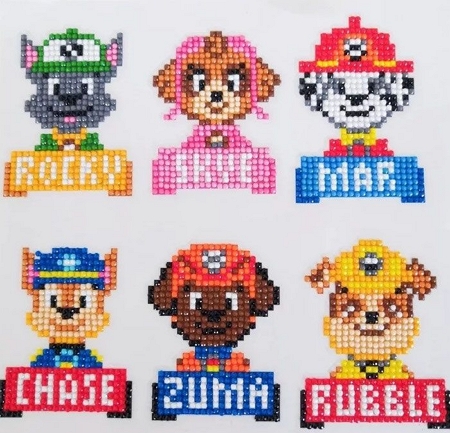 Any PAW Patrol fan would be excited about having a team of their own. Thankfully, Art Of It has this Perler bead collection of PAW Patrol's main characters.
21. Ryder Paw Patrol Perler Bead Pattern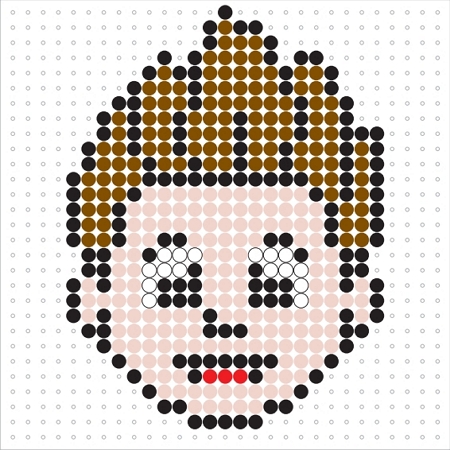 Kids creating Perler bead patterns of PAW Patrol characters put themselves in the shoes of the team's leader, Ryder. But in case you need a pattern of Ryder, we got Oliver Patterns's version.
22. Paw Logo from PAW Patrol
Here's one of the logos in PAW Patrol shared by mami_c_ta. It features a paw sign, and anyone in an emergency who sees this will be relieved because the PAW Patrol squad has arrived.
23. PAW Patrol Logo Perler Bead Pattern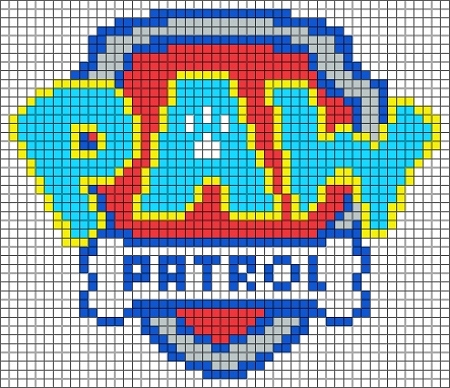 Naturally, we can't miss out on making the main PAW Patrol logo itself, which can be hung in your children's room. Every time they see this, your little ones will be reminded of their hard work and won't miss a single episode of the show.
Fun-Filled Activities with PAW Patrol Perler Beads
Perler bead activities are entertaining as they are educational. They improve many crucial skills for developing and growing children.
For more Perler bead projects, I suggest looking at these other lists: