Whether you love 'em or hate 'em, these spider Perler bead patterns are the detail you need to transform your ordinary home into a haunted house.
So let's jump right in!
3 Perler Bead Materials for Your Spider Crafts
Let's equip you with some materials to make the most out of your Perler bead activity.
Easy Perler bead patterns kids can do are available right here!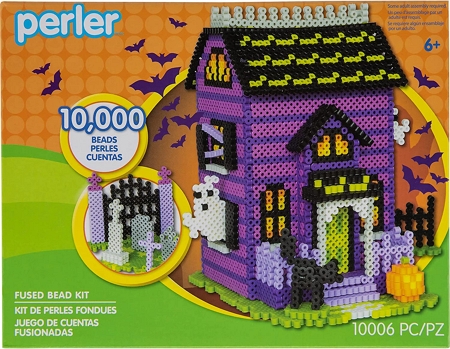 What fulfilling activity to prepare for Halloween other than making this haunted house fuse bead kit from Perler!
With over 10,000 fuse beads to assemble, anyone creating this will be rewarded with an eerie yet beautiful townhouse, perfect for creating the spooky ambiance you're looking for.
Your Halloween decor is not yet done unless you've completed these Halloween painted rocks as well.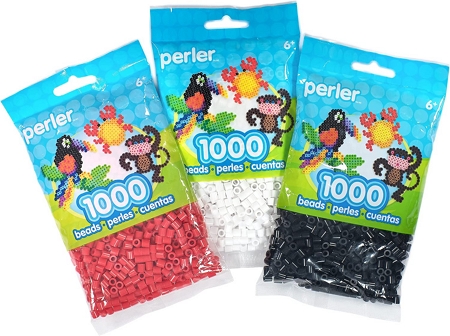 Most of the spiders we're familiar with are dark in color, have clear, almost unnoticeable cobwebs, and may have creepy red eyes. This Perler bead pack is just the perfect set to create your spider patterns with!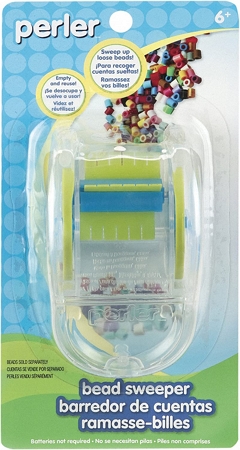 Sweep from the floor those fallen beads as easy as sucking spiders in a vacuum cleaner with this Perler bead sweeper. This comes in handy whether you're doing projects on the table or the floor, as those little beads love to get under the sofa or carpet.
Having this Perler bead sweeper will make you feel like Ryder, the leader of the PAW Patrol! Learn how to draw PAW Patrol characters.
9 Simple Spider Perler Bead Patterns
Let's start with some easy spider patterns. The patterns range from easy spider designs for kindergartners to mesmerizing cobwebs that require more concentration.
4. Cute Spider Pattern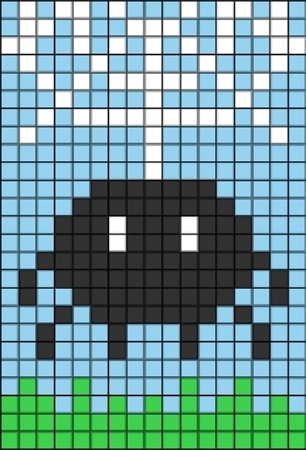 Spook your Halloween visitors with this spider hanging from a web pattern, shared by naaister66.
Although it's quite an adorable pattern, the vague black and white pattern will be enough for trick-or-treaters to question whether it's real or not.
5. Cartoon Spider Pattern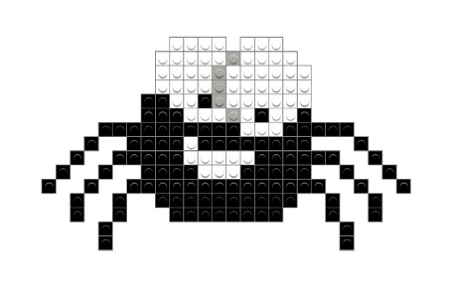 Here's curatorpaste sharing a cartoonish pattern of a spider with very large eyes. Its extremely large, almost menacing eyes creep me more than any other spider pattern on the list.
Kids love watching their cartoons, and these PAW Patrol Perler beads might just be one of their favorite shows!
6. Round Spider Perler Bead Pattern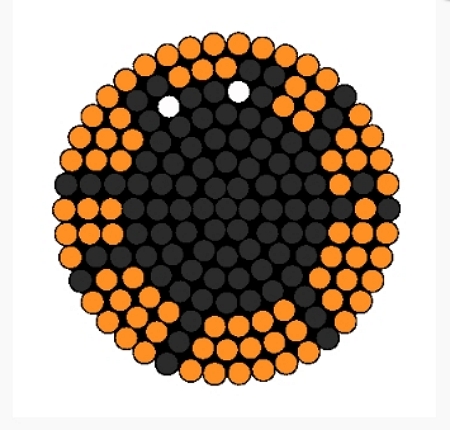 Introduce your little ones to geometric shapes other than the square pegboard with JinxyJess's round spider pattern.
Make the most out of the circle pegboard by making these circle Perler bead patterns!
7. Simple Spider Craft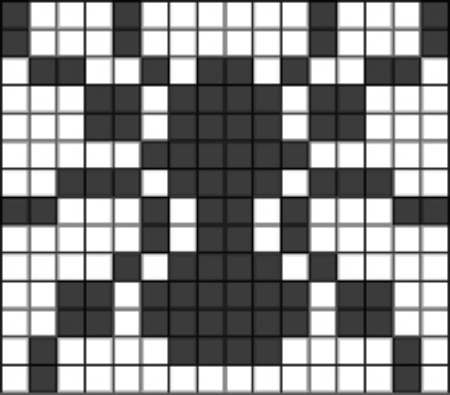 Although uncomplicated to assemble, this spider pattern created by PinkLady is one of the more realistic spider designs on the list.
It won't be hard to convince your little ones to create this pattern, since it involves only one color.
8. Smiling Spider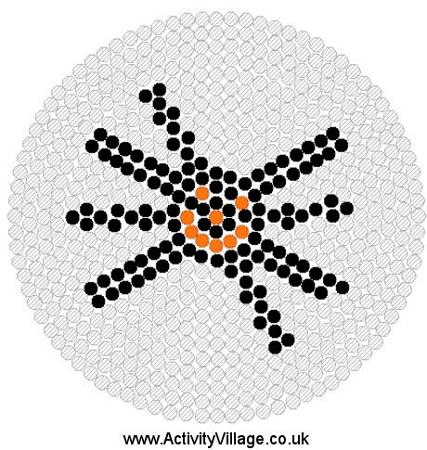 Let's put a smile on that spider's face by following Activity Village's pattern on a circle pegboard.
Learn how to convey your feelings better through these expressive Emoji Perler bead patterns!
9. Cave Spider from Minecraft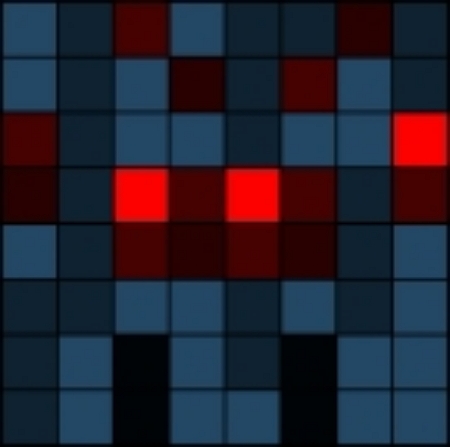 While this pattern involves just the head, any Minecraft player would flinch at the sight of the cave spider. Unlike the regular spider, cave spiders prove to be lethal opponents because of their venom, which can only be cured by drinking milk! (That's in-game, of course.)
10. Simple Spider Web Design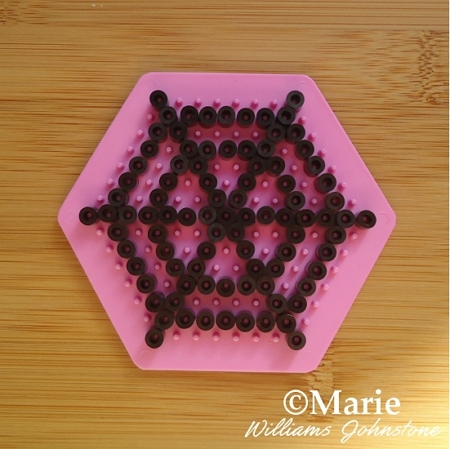 Spider decorations aren't complete without the intricate webs that these creatures form. Don't worry, though, this spider web by Just Halloween Crafts is not as complex as the ones formed by real spiders.
For this project, you'll need a hexagon pegboard.
11. Colorful Spider Web Pattern
Most spider webs are transparent to catch unsuspecting prey off guard. Death_the_Crow creates the complete opposite of the regular web and designs a hypnotizing one that slowly lures its prey into its sticky death.
Create your very own spider-web craft, an item that we've included in this Spider-Man crafts list.
12. Skull Tarantula Perler Bead Pattern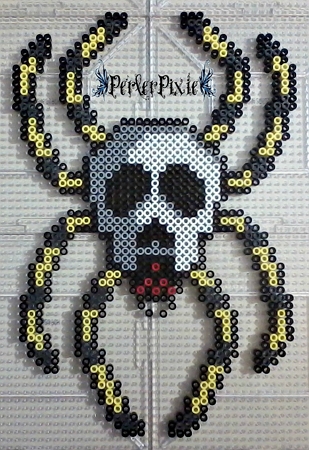 Bring to life a unique craft that combines two spooky characters associated with Halloween: the spider and the skeleton. Not only will your visitors be terrified by the sight of a skeleton, but the spiders' eyes and legs will surely make their skin crawl.
Find more skeleton crafts here.
5 Cute Spider Perler Bead Patterns
The sight of spiders can make us jump in fright. These next five spider patterns, however, will make your heart melt in a good way, because they're so cute!
Did you know you can turn almost anything into something adorable? Just check out these food Perler bead patterns!
13. Kawaii Spider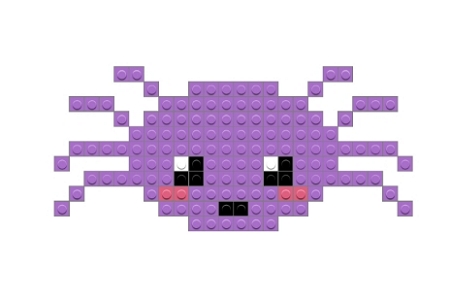 If you're having a hard time trying to persuade your little ones to make spider patterns, don't fret because Brik is here with their adorable purple spider with a blush.
Get more adorable patterns that will melt your heart in these kawaii Perler beads.
14. Spinarak Perler Bead Pattern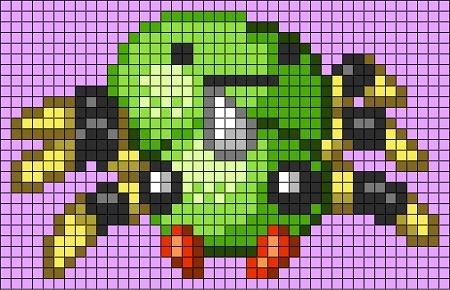 Pokemon enjoyers will be very pleased to see that a Pokemon has made it into this spider list. The most adorable aspect of Spinarak is the face on its back, which can change its expression depending on the Pokemon's mood.
Here's Sparrows delivering a charming Spinarak pattern.
Just like Spinarak which has a horn on its head, these bee Perler beads share a similar characteristic.
15. Lucas the Spider Pattern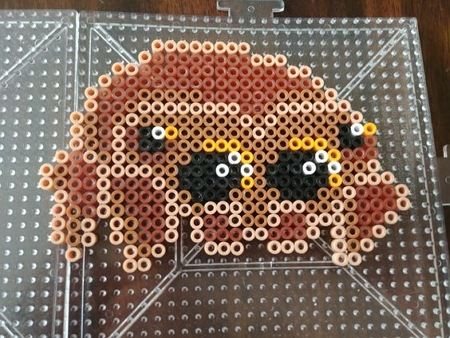 Lucas the Spider has converted thousands of arachnophobes to people who at least appreciate the existence of spiders. Kasey Stutz demonstrates Lucas's lovable appearance in the design they've shared.
16. Mushroom Spider Perler Bead Design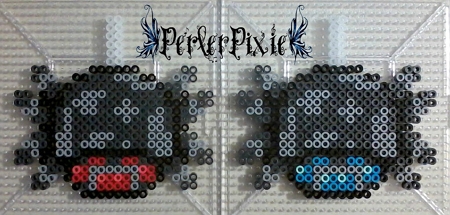 As seen in our Mario Perler bead patterns, Mario mushrooms can be turned into literally anything. Perler Pixie delivers a fresh idea by making this spider-inspired Mario mushroom.
For traditional Perler bead patterns of the Fungi kingdom, see our list of mesmerizing mushroom Perler beads.
17. Dancing Spider Perler Pattern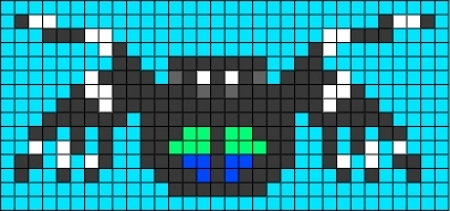 The peacock spider is perhaps one of the more tolerable spiders you'll see anywhere. The male spider tries to draw the interest of the female by putting up an incredibly elaborate performance, all while avoiding getting killed by the female.
Here's mad307 showing how the spider dances.
7 Intricate Spider Perler Bead Patterns
Let's delve deeper into even more unnerving territory by creating these complicated and near-realistic spider patterns.
If you have a fear of spiders, turn to our Spider-Man Perler bead patterns, where your friendly neighborhood will rescue you.
18. Scary Spider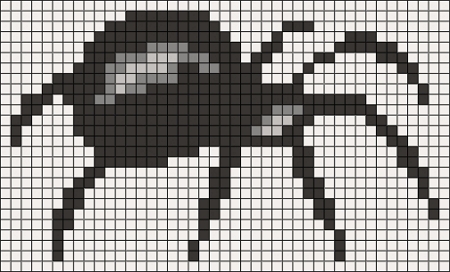 The black widow is one of the most feared names in the wild. After all, the animal derives its name from its behavior of devouring its male counterpart after mating.
Here's ninika8 showing us a pattern of a black widow, the sight of which will make unsuspecting trick-or-treaters' skin pale.
19. Black Widow Pattern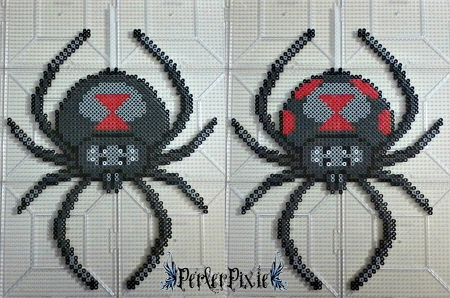 The black widow has a unique, red hourglass pattern on its back, making this deadly predator instantly recognizable. PerlerPixie nailed the spider and its characteristics with their striking design.
That hourglass symbol is adopted by Marvel's Natasha Romanoff, the Black Widow. See more superhero patterns in our list of Marvel Perler Beads!
20. Hairy Spider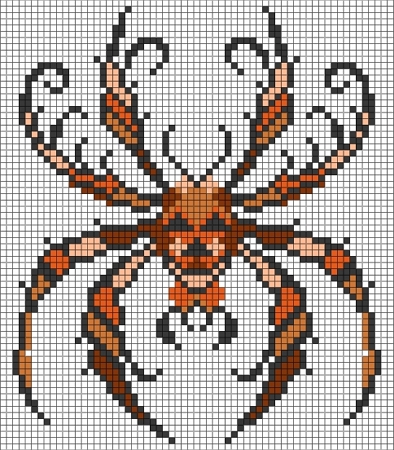 I don't know which is more terrifying, venomous spiders or hairy spiders. One thing is for sure — Nostra's spider pattern reminds us that hairy spiders, although not deadly, can give us nightmares.
Now, this is something decor-worthy.
21. 3D Black Widow Perler Project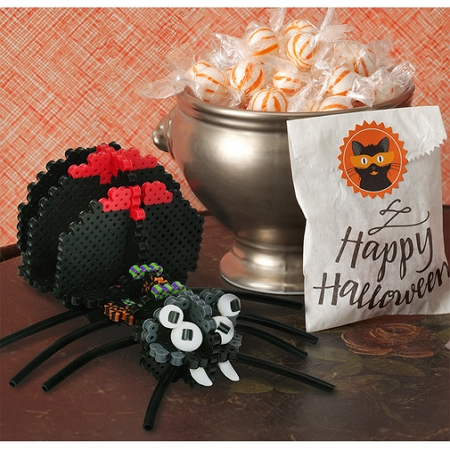 If the previous 2D spider designs aren't that scary, Perler provides a 3D black widow project that will satisfy the needs of your home decor.
Challenge yourself with these impressive 3D Perler bead patterns.
22. Ariados from Pokémon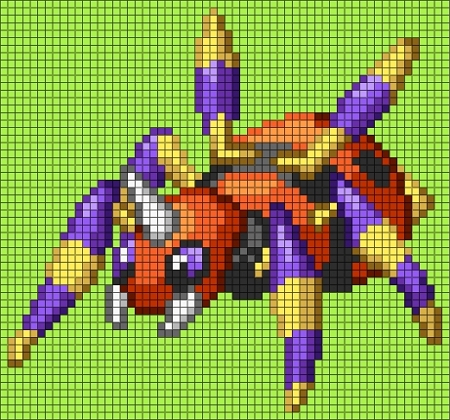 Here's Sparrows providing us once again with a stunning Pokémon pattern, Ariados. The shading of the design alone is eye-catching, but what strikes me the most is the depth and perspective of the Pokémon.
Catch them all by making these other Pokemon Perler beads!
Bring to life one of the most feared enemies in Minecraft, the spider. This time, the spider project is 3D, making it exponentially more dangerous than the 2D ones.
Don't forget to visit our list of Minecraft Perler bead patterns.
Patterns That Aren't for the Faint of Heart
It takes plenty of courage to create spider patterns such as these. If you've arrived at the end of this post and have made a couple of these patterns, congratulations to you, for you have conquered one of your deepest fears.
For more Halloween ideas, check out our other articles: