Are you looking for some emoji Perler bead patterns to convey the right emotions and expressions?
Well, you've come to the right place. In this article, I've listed all sorts of emojis, such as smileys, emotions emojis, animal emojis, and even food emojis!
If you aren't that familiar with Perler beads yet, I've also made an easy Perler bead patterns guide for beginners that will set them on the right track.
Read on to find out what sorts of emojis you can craft with Perler beads.
3 Emoji Perler Bead Kits
To keep things hassle-free, I've listed three emoji Perler bead kits that will make your fuse bead activities much easier!
For a full kit, I recommend getting this emoji starter pack, complete with fuse beads of the appropriate color, circle pegboards, tweezers, and ironing paper.
All that you need after purchasing this is the time to make those awesome emoji patterns!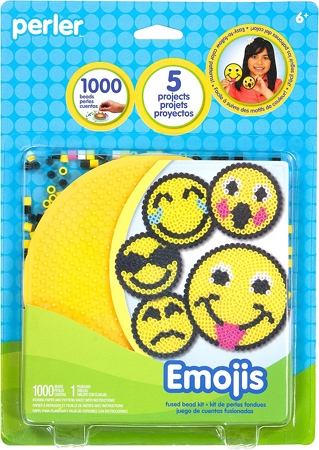 If you're still unsure about Perler beads or just want to try them without committing plenty of resources, then I suggest getting this small emoji Perler bead pack.
With 1,000 fuse beads, a large circle pegboard, ironing sheets, and an instruction sheet, I'm sure you're gonna be hooked after making your first couple of Perler bead projects.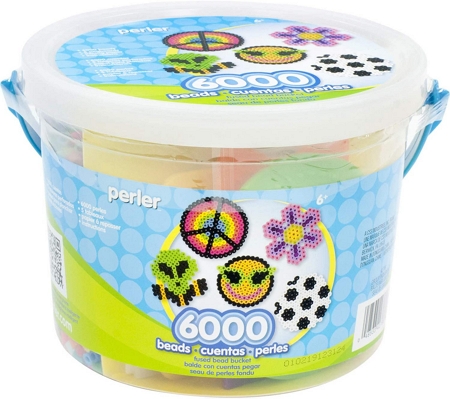 When you're ready to take on bigger Perler bead challenges, then getting a bucket of assorted Perler beads is the way to go. These fuse beads run out very quickly.
As they say, time flies when you're having fun, and Perler bead activities are no exception!
11 Smiley Perler Bead Emojis
4. Smiley Emoji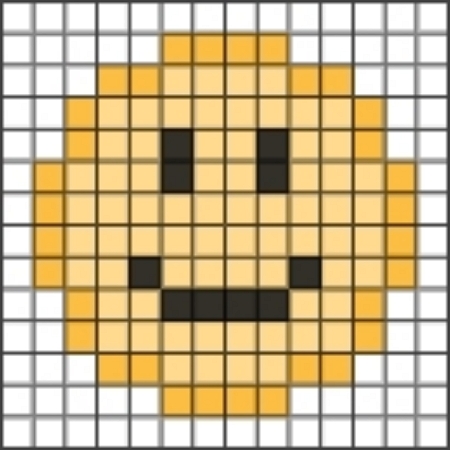 Let's start with the most basic emoji of all time, the smiley.
PandaBoss doesn't make it hard for anyone to make their no-fuss smiley emoji design.
5. Laugh Out Loud Emoji Perler Beads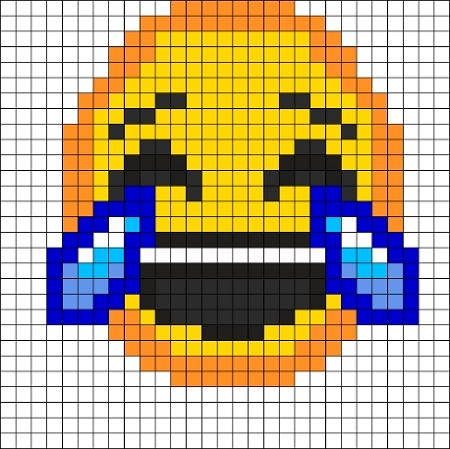 The LOL emoji, also known as the face with tears of joy, is the most popular emoji that's practically used every day in casual conversation.
SeekPNG brings this ubiquitous emoji to life with their Perler bead pattern.
6. Cool Sunglasses Emoji Perler Bead Pattern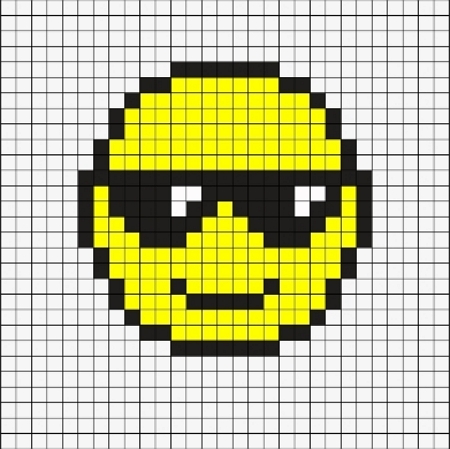 You gotta stay calm in intense situations, just like this cool sunglasses emoji by NicePNG.
If you'd rather follow a video tutorial, then here's Mary Contois' video tutorial of the playful emoji pattern.
8. Thinking Emoji Perler Bead Pattern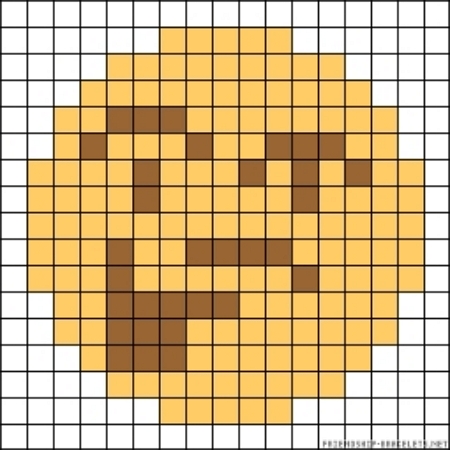 Someone just said something that's quite not right or credible. This thinking suspiciously emoji by dont is perfect to send in such situations.
This emoji is definitely the most used or the most frequent expression of players in Among Us. Don't be sus, and make these Among Us Perler beads.
9. Crying Emoji Perler Bead Pattern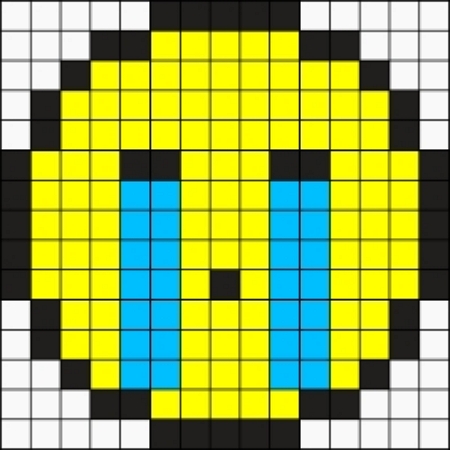 It's okay and normal to let your emotions out once in a while, just like this crying emoji made by _orchid_plant303.
10. Sleeping Emoji Perler Bead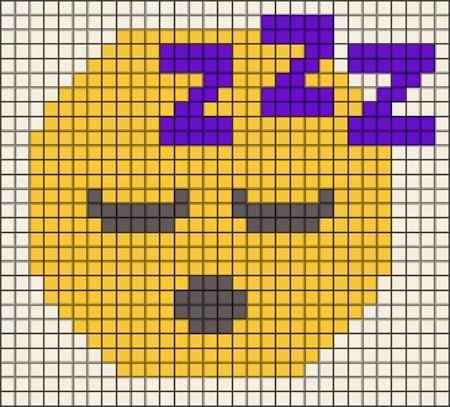 Rest assured that you won't fall asleep like this sleeping emoji by makayla1 once you embark on this Perler bead activity.
If you do have problems with sleep, these DIY dream catchers for kids are your best friend.
11. Alien Emoji Perler Bead Design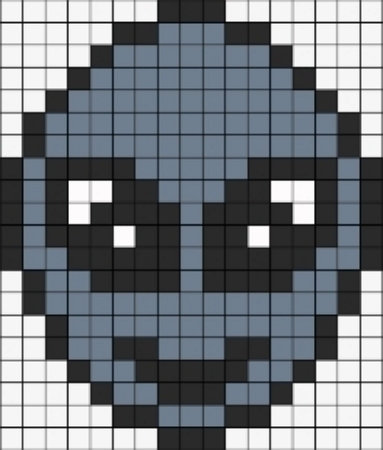 While not a human emoji, the alien emoji is typically used when something is unfamiliar to us.
NicePNG gets the alien emoji right pixel by pixel through their pattern.
12. Green Alien Emoji Perler Beads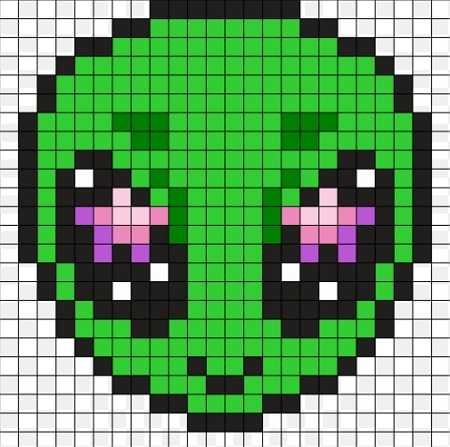 Since we don't know exactly what aliens look like, if they do exist at all, I've included another pattern from Emoji Sky, in case your interpretation of the alien might be similar to this one than the other.
Discover life forms in other galaxies through these incredible space crafts for kids.
13. Collection of Smiley Emoji Perler Bead Patterns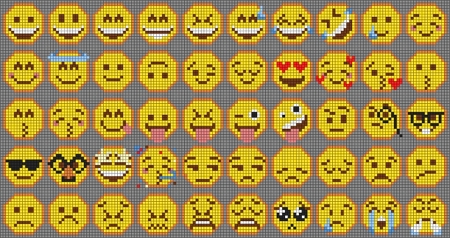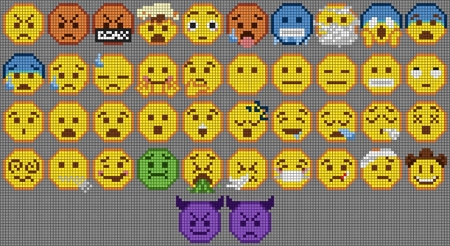 If you're looking for the ultimate compilation of smiley emojis, then RilWil has got you covered with the complete collection.
It features an array of smileys that are found on the emoji keyboard, ranging from happy, annoyed, disgusted, surprised, and many more.
6 Symbols Emoji Perler Bead
Emojis are basically symbols that convey what we feel in messages and texts
14. Sparkling Heart Emoji Perler Bead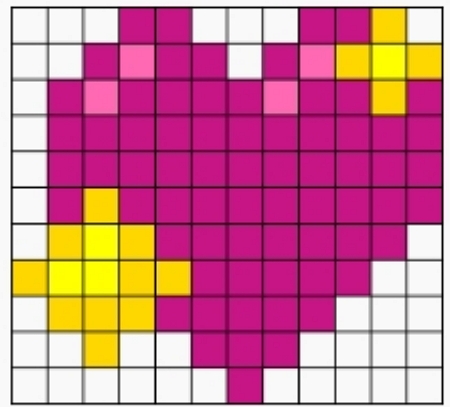 It's the subtle details in shading that I appreciate the most in these Perler bead patterns.
Like the yellow in the shiny part of this heart emoji Perler bead by maer0r.
Spread the love with these heart Perler beads!
15. Another Sparkling Heart Pattern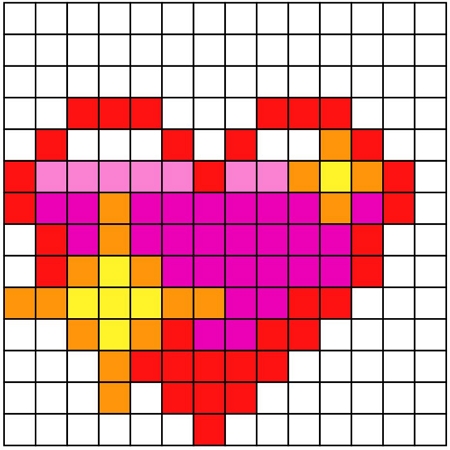 For an alternate version of the previous craft, here's Cassidy Thompson's take on the glowing heart pattern.
16. Poop Emoji Perler Bead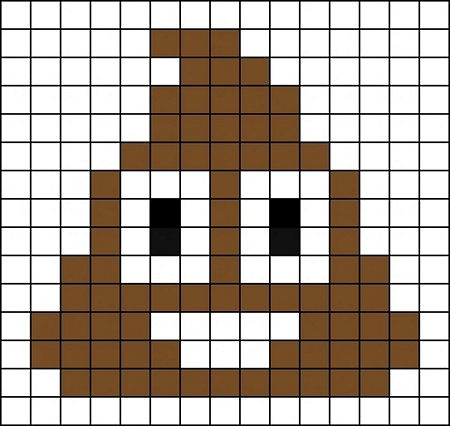 Some days just feel like poop. But know that you don't have to feel that way because you have this funny poop emoji from Repeat Crafter Me that will give you relief and make you laugh.
17. Four-Leaf Clover Emoji Perler Bead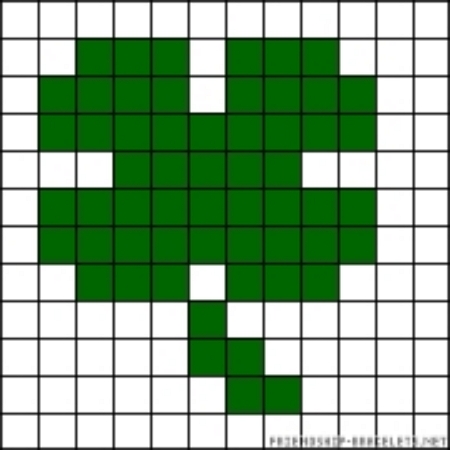 Have you been feeling unlucky lately? Well, with this four-leaf clover created by Gabsterz by your side, you'll always feel confident that luck is on your side.
18. Rock 'n Roll Perler Bead Pattern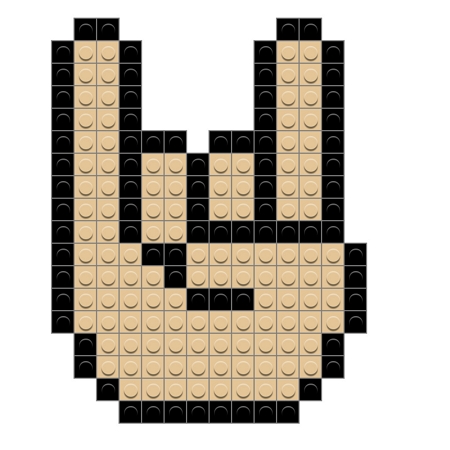 If you like vibing to rock music, then this is a sign to make this rock 'n roll emoji Perler bead pattern, courtesy of Brik.
19. OK Sign Perler Bead Pattern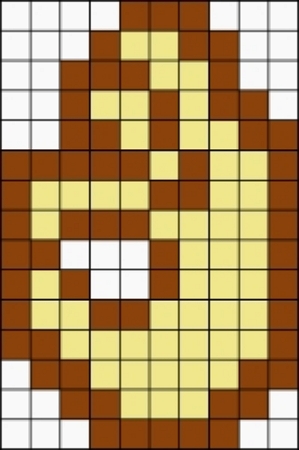 There's nothing more rewarding for your children than complimenting them for a job well done on their Perler bead activity.
WhiteOuT's OK sign design encapsulates that compliment in this simple pattern.
Try other satisfying activities with these 3D Perler bead patterns.
6 Animal Emojis Perler Bead Patterns
Sometimes we convey feelings we can't express in words through the use of animal emojis. Here are six animal emojis to broaden your expressions.
Practice your children's artistic skills through these easy animals to draw for kids.
20. Dog Emoji Perler Bead Pattern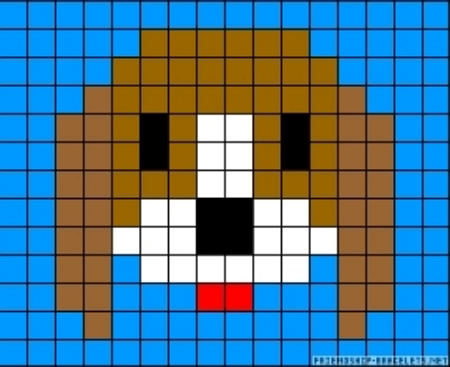 We can't miss an emoji of man's best friend. Person01 brings to life this dog emoji.
Get to know different types of dog breeds in our dog Perler beads!
21. Raccoon Emoji Perler Bead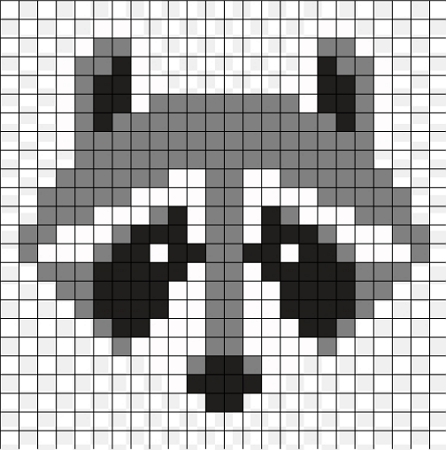 Raccoons are considered a pest in urban areas. But don't underestimate these creatures, as they can remember the solution to tasks for three years!
If you're one of those who sympathize with raccoons, then you're in for a treat with this pattern from Emoji PNG.
22. Fox Perler Bead Emoji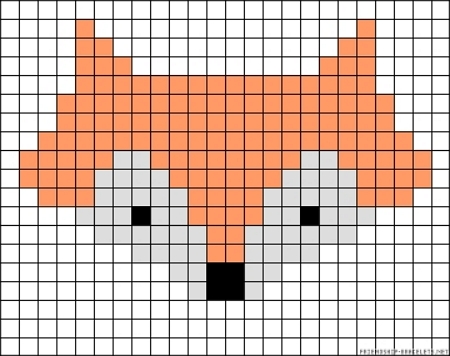 I don't know if you've ever seen one, but foxes are probably one of the most endearing creatures out there.
Scientifically, they're in the same family as dogs, but they're much smaller than most domestic dogs and wild wolves, and slightly bigger than a large domestic cat.
Jenny030b captures the fox emoji perfectly with this pattern.
For similar creatures living in the woodlands, here are some owl Perler bead patterns.
23. Unicorn Emoji Perler Bead Pattern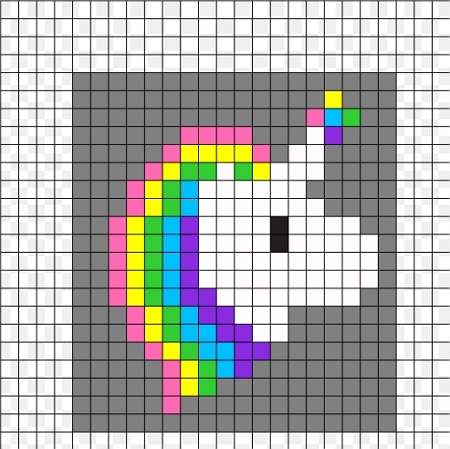 While this is only the head of a unicorn, you'll still feel the full magic when making this Perler bead pattern.
Emoji Sky keeps the color of the mane to five colors to make it simpler for the little ones.
To see the unicorn in its full glory, head on to our unicorn Perler beads.
24. Whale Emoji Perler Bead Pattern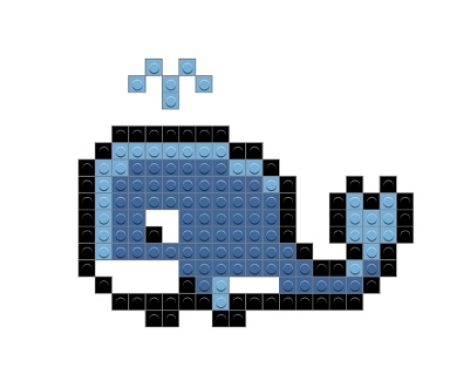 Did you know that whales are mammals?
You most likely did, but now you've got a conversation starter for your children when you make this whale Perler bead pattern by Brik!
Discover more ocean crafts here!
25. Panda Emoji Perler Bead Pattern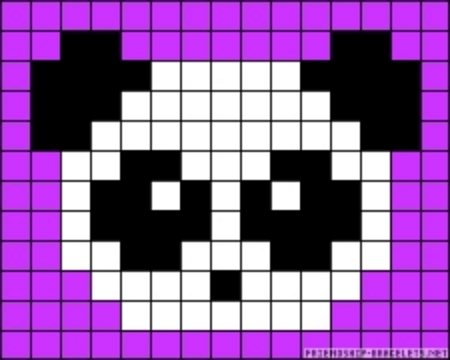 Who doesn't love panda bears? They're cute, awkward, and very cuddly.
This panda face emoji by fredgirl1804, though just a face, has all the endearing characteristics of this mammal.
Don't forget to visit our other pandas in our list of panda Perler beads.
2 Flower Emoji Perler Beads
Whether flora or fauna, there's still plenty to unpack within the emoji keyboard.
Help your little ones grow and develop their fine motor skills through these stunning flower Perler beads.
26. Purple Flower Emoji Pattern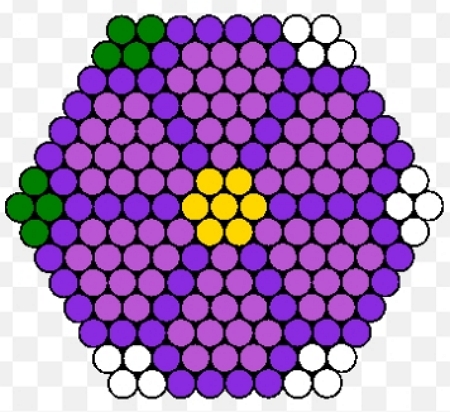 If you like to spice things up a bit, try this pattern on for size. Or rather, try this on for shape because its hexagonal pegboard is quite a unique aspect.
Emoji PNG helps us learn about symmetry and harmony with this purple flower pattern.
27. Beautiful Flower Emoji Pattern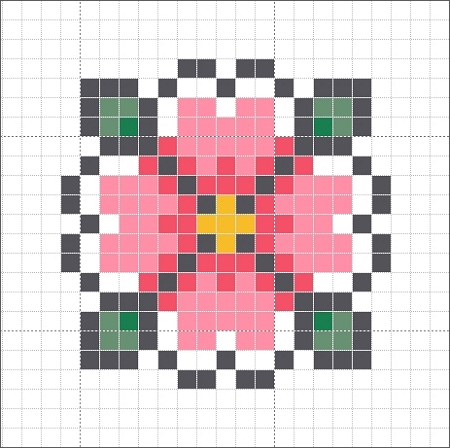 Here's a nice flower that you could give to your loved ones.
Doces Pontos keeps it easy to make yet still detailed enough that anyone who receives this will appreciate it.
5 Food Emoji Perler Beads
Fast food, fruits, vegetable, and other beverage have also made their way into the emoji keyboard. Here are just several of them for you to enjoy.
We've dedicated an entire article on food Perler beads for those interested in making them!
28. Grape Perler Bead Emoji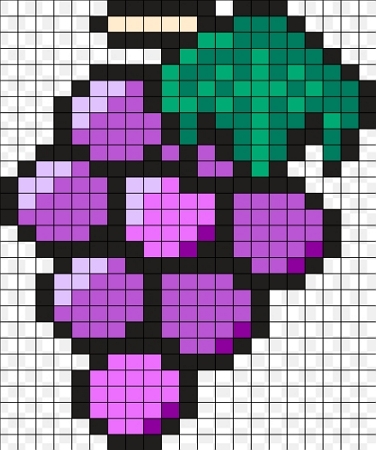 I love the detail put into this grape emoji pattern from Emoji PNG. I count at least 4 different shadings of purple on this pattern, which is pretty impressive.
29. Eggplant Emoji Perler Beads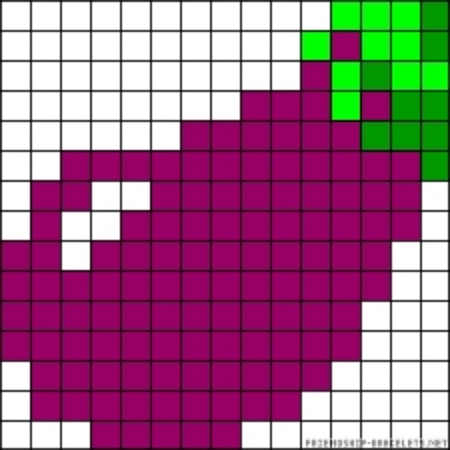 Emojis are meant to be small, but gloria here wants to emphasize the greatness of this eggplant emoji.
30. Hamburger Emoji Perler Bead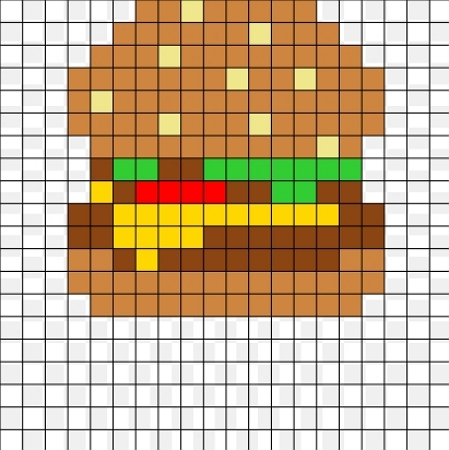 This hamburger pattern from Emoji Sky will leave your stomach full and prepared to take on more Perler bead activities.
31. Assorted Food Emoji Patterns
Emojis are made to be small so that they can fit neatly in our texts and messages. No other pattern captures that more accurately than this set of food emojis by xX_57R4W83RRYK1W1.
Fun-Filled Perler Bead Activities!
When words aren't enough to express what we feel, we turn to emojis. Try and craft an emoji Perler bead for a loved one to let them know how you feel!
For other Perler bead activities, head on to these other lists: