Get ready for these Mario Perler bead patterns that will excite your kids just like the games do! Children who are familiar with the games Super Mario, Mario Kart, and Super Smash Bro will be happy to create these Perler beads.
These 35 Mario Perler bead patterns and kits include Mario, his friends, and his notorious enemies, Donkey Kong and Bowser.
If your kids are just starting their Perler bead activities, then I recommend checking out these post about easy Perler bead patterns where you'll find a beginner's guide on Perler beads.
Just like how Mario says, "here we go!"
3 Super Mario Perler Bead Kits
To get you started, here are some kits that you may find useful in making Mario Perler beads.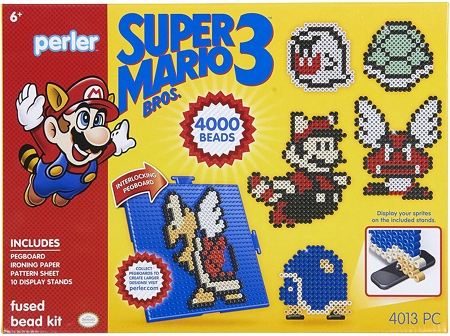 Here's a Super Mario Perler bead activity kit for those who love a no-fuss experience when making Mario Perler beads. It contains a pegboard, ironing paper, and a pattern sheet that features many of Mario's forms and enemies.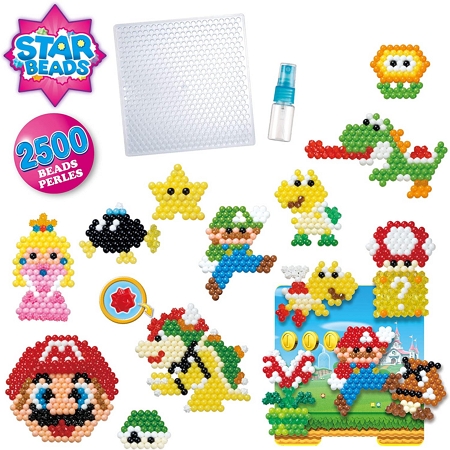 If your looking for something a little less complicated than Perler Beads, try this Super Mario Aquabeads kit that's great for toddlers. Aquabeads are just like fuse beads, but they are fused together with water and there's no ironing required.
This is great for those who don't want to iron their beads.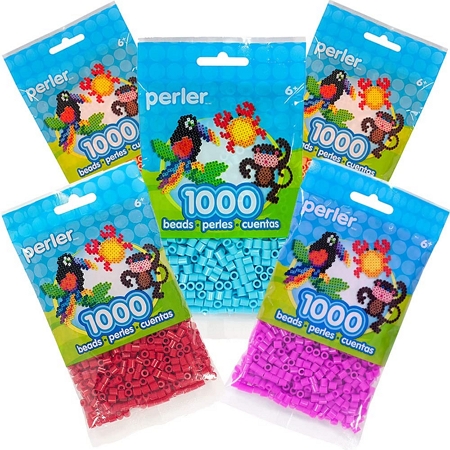 If you're running out of these essential items, then here are some Perler bead packs that will help you refill your stock of beads. Mario Perler bead patterns use plenty of red, so be sure to stock up on those!
8 Super Mario Perler Bead Patterns
The next eight patterns feature the famous plumber himself, Mario, alongside other side characters, like Luigi, Princess Peach, and Toad.
4. Baby Mario Perler Pattern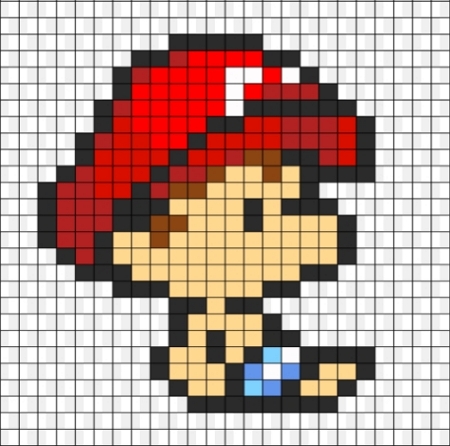 How do you make kids relate to their craft easily? PNGAAA knows exactly how, and it's by crafting a baby Mario!
Other than having tons of fun making this Mario, toddlers will also enhance their counting skills!
5. 8-Bit Mario Bead Pattern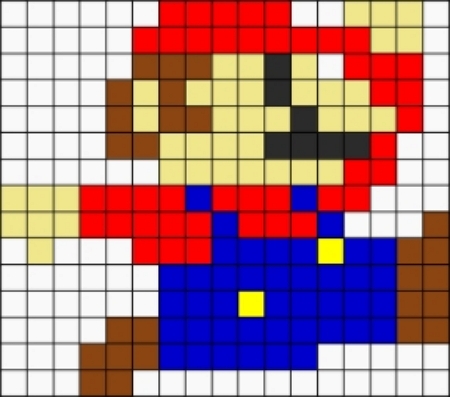 Brought to you by PL_UR, here's a pattern of Mario jumping that your little ones will enjo and perhaps evoke a sense of nostalgia in parents who played the original Mario game in 8-bit.
6. Mario Pattern for Toddlers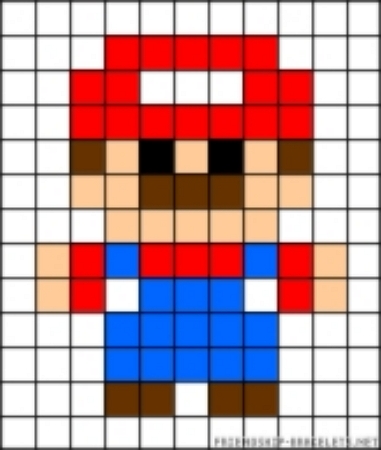 Jeffrely understands that young children need to go through the basic Perler bead patterns before moving on to more complicated ones and offers this simple Mario pattern that doesn't require plenty of Perler beads.
This is a great activity for toddlers or when you're running low on beads.
7. Raccoon Mario Perler Pattern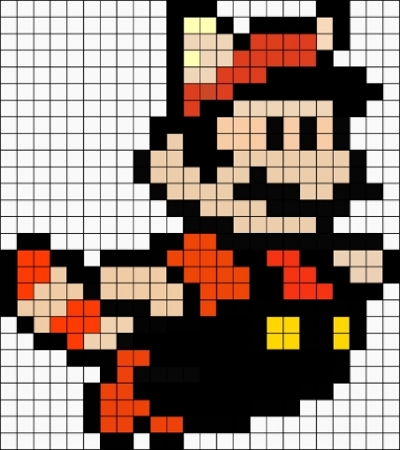 Here's another nostalgic pattern for 90s children who got a chance to play Super Mario Bros. 3 on the Nintendo Entertainment System (NES).
Provided by schmitty918, this pattern is Mario in his raccoon form, which grants him the ability to glide slowly or fly when his power meter is full.
8. Luigi Perler Pattern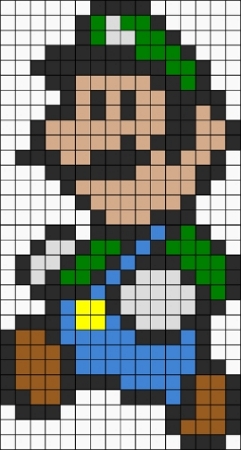 It wouldn't be called Super Mario Bros. if Mario's brother, Luigi, weren't in the picture. Ashley302 commemorates Mario's partner with this Perler bead pattern.
A Luigi Perler bead creation is perfect when you have more than one kid participating in your Perler bead projects!
9. Tanooki Mario Melty Beads
Tanukis are similar to raccoons but are endemic to Japan. Mario's Tanooki form is stronger than his normal raccoon form.
Danyyer helps us recreate Tanooki Mario with their shared pattern.
10. Princess Peach Perler Beads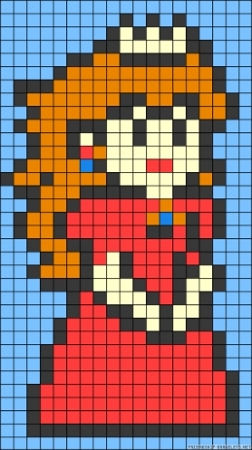 Just like how Link has to save Zelda, Mario too has his version of damsel-in-distress in the form of Princess Peach, the princess of the Mushroom Kingdom.
Antipathy shares an easy pattern for girls who look up to the pretty princess.
11. Toad Perler Beads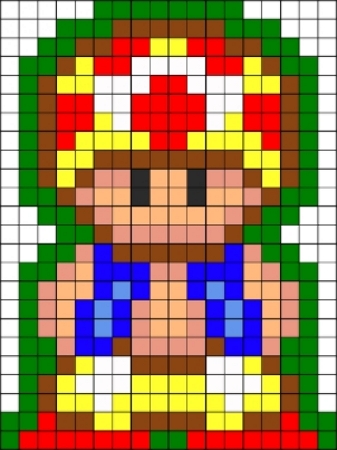 Toad is another character that everyone loves because he's so cute and cheerful. SeekPNG allows your kids to get their own Toad at home with this Perler bead pattern.
Toad doesn't look like a toad at all! If you're looking for actual frog activities, here are some frog crafts for kids!
9 Super Mario Villain Perler Beads
Where would the Mario franchise be without its iconic villains and the enemies of the Mushroom Kingdom? The next nine Mario themed Perler bead patterns feature some of the most recognizable enemies found in the games.
If the kids can't be bothered to create villains, then try these other superhero crafts.
12. Goomba Perler Bead Pattern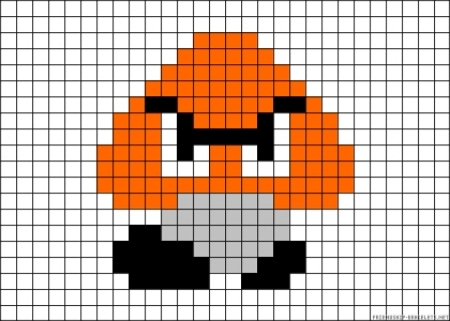 There's nothing more satisfying than stomping on these annoying creatures on your way to saving Princess Peach. Behnksterbeta gives us a chance to squish these angry mushrooms with their Perler pattern.
13. Mario Piranha Flower Pattern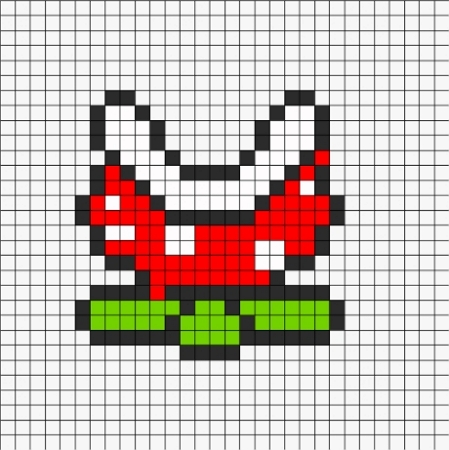 KindPNG shares a pattern of this tricky enemy that's usually hiding in tubes.
For those who love to doodle in their bullet journal, here are some pretty flower doodles that are less carnivorous than the piranha plant.
14. Koopa Troopa Perler Pattern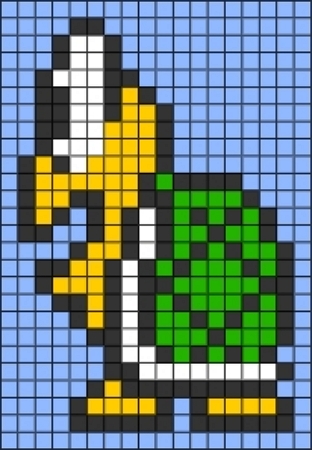 Give the enemies a taste of their own medicine by hurling a Koopa shell right back at them! Aspen14 shares an easy pattern of this famous turtle from the game.
15. Bob-Omb Perler Bead Pattern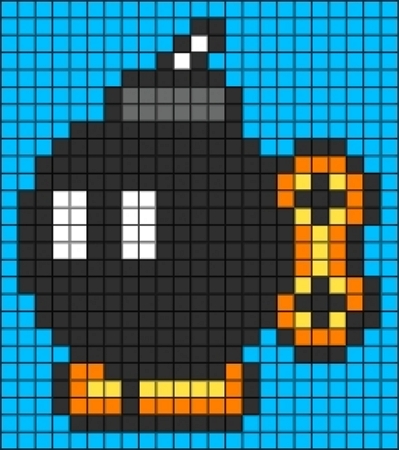 If your little ones would like a more explosive Perler bead pattern, then here's kskyed sharing a Perler bead pattern of Bob-Omb.
16. Shy Guy Pattern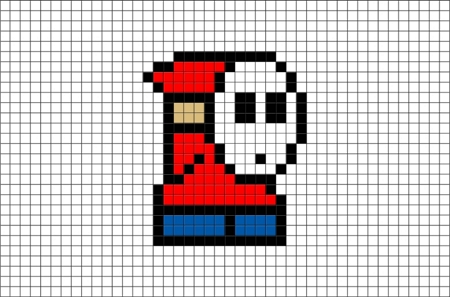 NicePNG reminds us to not be terrified of Shy Guy. Though he might be wearing a mask similar to Jawa from the Star Wars franchise he's just truly a shy guy.
If your kids love all things Star Wars, here are some Star Wars Perler beads and Star Wars crafts to try next.
17. Mario Boo Perler Bead Pattern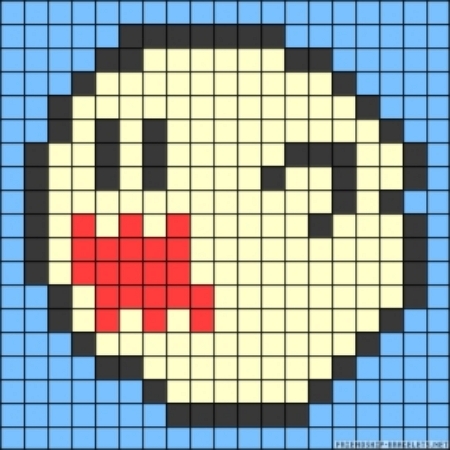 Players who have reached the haunted houses in Mario games will instantly recognize this pattern by Antipathy. It's a common enemy called Boo, which actually sounds more cute than frightening.
If you and your kids love decorating for Halloween, then you might find these Halloween painted rocks and paper mache pumpkins helpful.
18. Mario Bullet Bill Perler Bead Pattern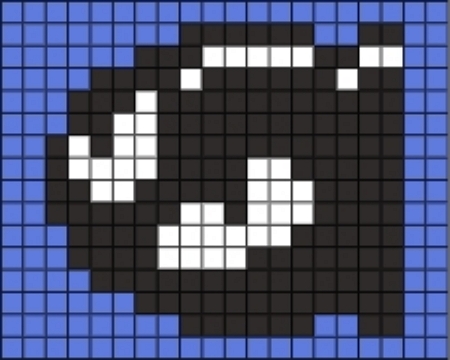 Miira shares another familiar enemy for longtime Mario fans, Bullet Bill.
19. Donkey Kong Pattern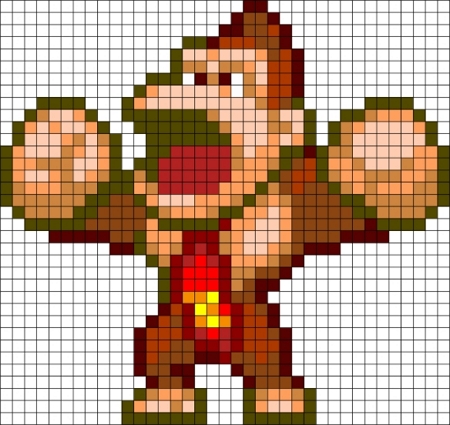 Donkey Kong is a prominent character in the Mario franchise, and one of the first villains that Mario has faced.
PikPNG shares a pattern of Donkey Kong roaring, as if Mario had just thwarted his plans to capture the damsel in distress.
20. Bowser Perler Beads Guide
This list wouldn't be complete without Mario's archnemesis, Bowser, who has proved to be a formidable opponent time and time again.
Perler Pwner's channel shows how to create this infamous villain through their video tutorial, which includes a Bowser's theme soundtrack to set the mood while assembling the Perler beads.
6 Mario Kart Perler Bead Patterns
Super Mario Kart is a game that's enjoyed by the entire family, so toddlers will be so excited to see these familiar wheels and faces.
21. Mario Kart Fuse Beads
Let's start with the main character himself, Mario, whose Perler bead pattern is shown on IronedArt's video tutorial. The guide not only contains the pattern, but it also lists the number of beads required for each color.
22. Luigi in Mario Kart Perler Bead Pattern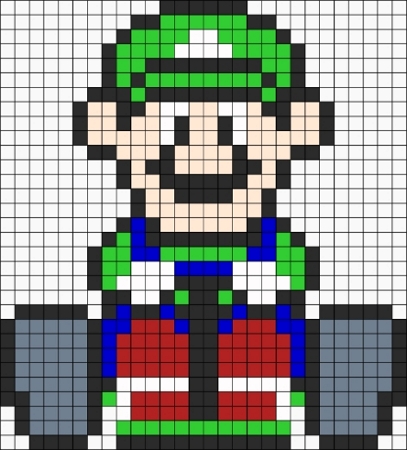 Here's Metro providing a Luigi Mario Kart pattern for those who love playing as his character.
23. Toad in Mario Kart Perler Bead Pattern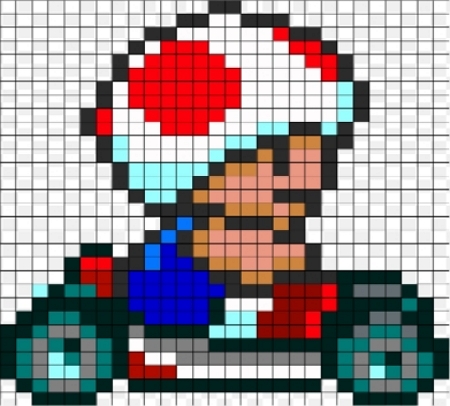 PNGAAA provides a Toad pattern for those who love to see this cute protector of the Mushroom Kingdom.
24. Yoshi in Mario Kart Perler Bead Pattern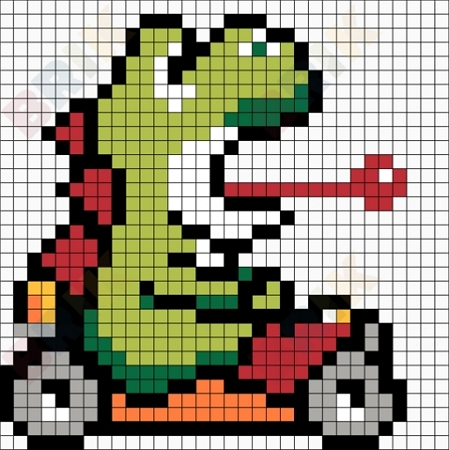 Yoshi is a cute character who looks like a dinosaur. Everyone feels invincible when they're riding Yoshi in any Mario game!
SupportIvy shares a cute Yoshi Mario Kart Perler pattern.
25. Princess Peach in Mario Kart Perler Bead Pattern
Young princesses who choose their favorite Princess Peach in Mario Kart will also be able to choose this Perler bead pattern by Musse87.
26. Bowser in Mario Kart Perler Bead Pattern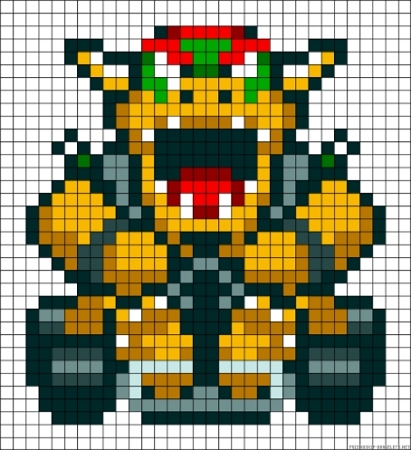 Those who love to take the role of the villain will enjoy this Bowser Mario Kart Perler bead pattern by BIZARRE.
6 Yoshi Perler Bead Patterns
Yoshi plays such an important role in the Mario franchise that it wouldn't be fair to exclude him from this list.
27. Yoshi Egg Perler Beads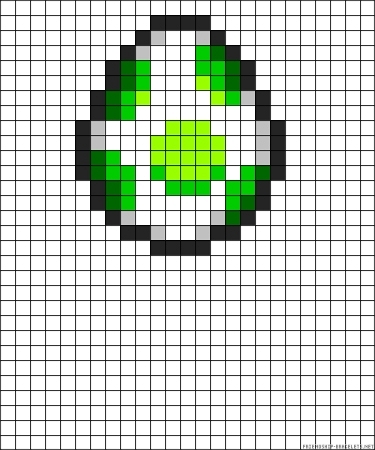 Curious children who would love to see how Yoshi would hatch should make this Yoshi egg Perler bead by Hades13. Since Yoshis come in different colors, encourage the kids to experiment with colors other than green to stimulate their creativity.
Do you know what else lay eggs like Yoshi? Chickens! So make these chicken crafts with your children.
28. Yoshi Perler Beads Pattern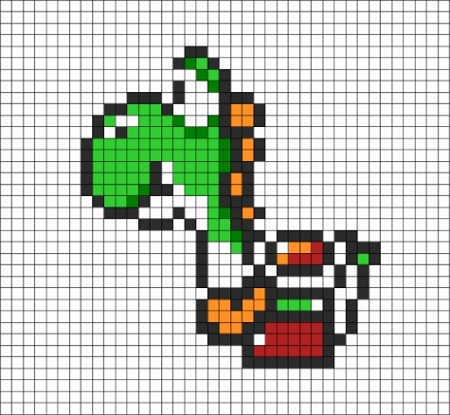 Freezy captures Yoshi perfectly from the Mario games with their Perler bead pattern. The most common Yoshi is colored green, but your little ones can change it into pink, blue, or whatever color they prefer!
29. Yellow Baby Yoshi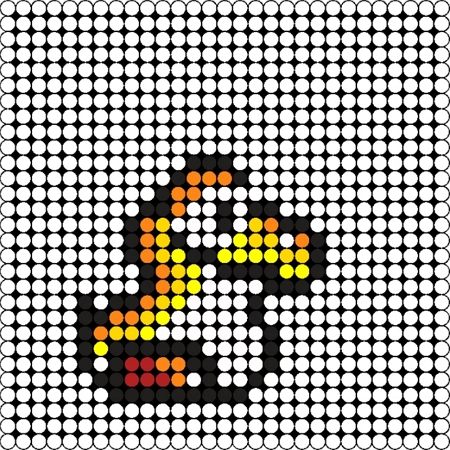 NicePNG shows a baby Yoshi just before it grows into an adult by eating its enemies. Make this baby Yoshi so that it can eat Mario's enemies.
30. Baby Mario and Yoshi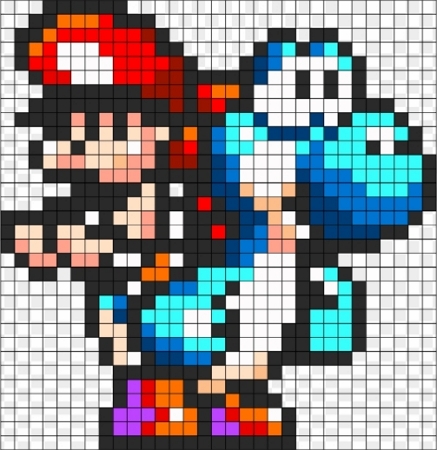 It's known that Mario starts as baby Mario and grows up when he eats a magic mushroom. Although he's small, Mario is still able to ride an adult Yoshi with ease.
Try making this baby Mario riding an adult Yoshi pattern shared by PinPNG.
31. Mario Riding Yoshi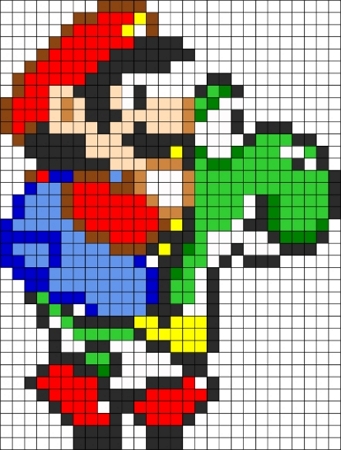 PikPNG recreates the traditional Mario and Yoshi duo that we often see in games.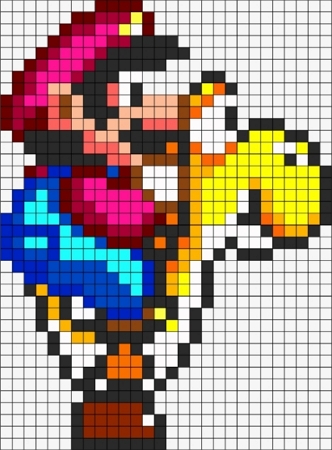 PNGKey provides a variation of the previous Perler bead craft, demonstrating that your kids' imaginations can play a huge role in these Perler bead activities. Experimenting with different colors will improve their visual and creative skills.
4 Super Mario Power-Ups Perler Beads
To make your kids' pretend play more interesting, here are some Super Mario power-ups patterns, which can also be displayed in your children's room as part of their achievements.
32. Mario Mystery Box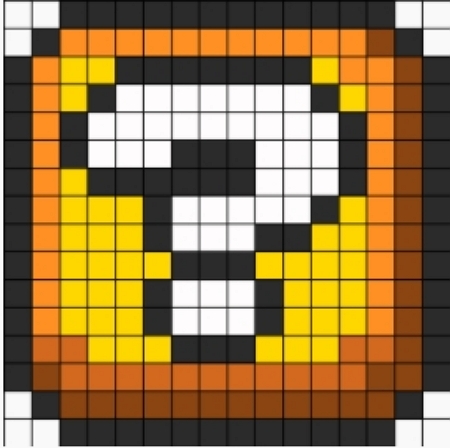 I love seeing these mystery boxes in any Mario game since you never know what goodies you'll get. Ashley302 provides this easy pattern of a golden mystery box, which will excite kids whenever they try to get its contents.
It wouldn't be the worst display in your toddlers' room since it will give them a sense of accomplishment whenever they see it.
Speaking of boxes, if you're unsure what to box to make during Valentine's day, I've got you covered with these kids' Valentine's box ideas.
33. Magic Mushroom Perler Bead Pattern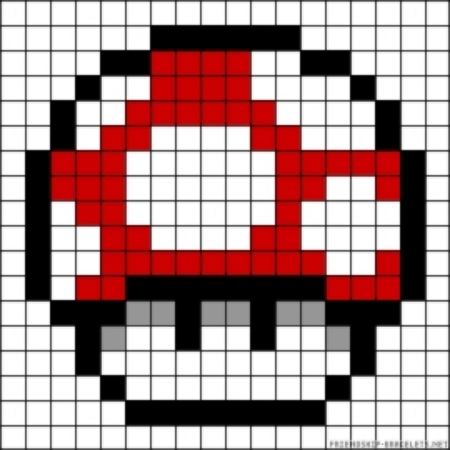 Mario is aided by the Mushroom Kingdom with this magic mushroom that turns him from a baby into an adult! Follow this Perler bead pattern created by Nuni Rodrick.
34. Mario Fire Flower Pattern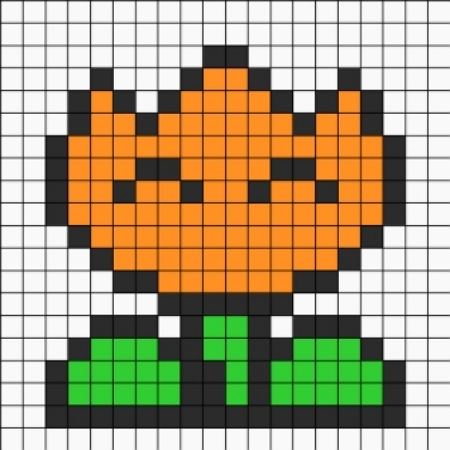 The sight of this flower gives everyone a rush since it transforms normal Mario into Fire Mario who can throw fireballs at his enemies. Thanks to punkie95's pattern, your children will be well-equipped in saving the princess with this fire flower.
35. Mario Super Star Pattern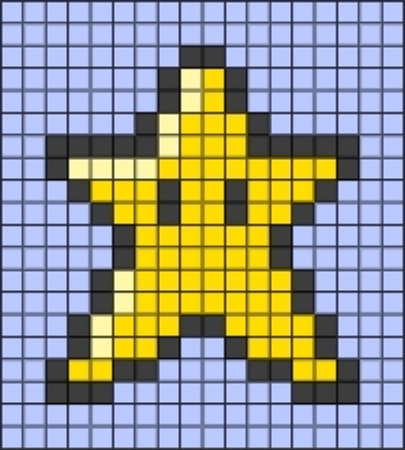 Gokce shares a pattern of the most powerful power-up of them all, the Super Star that grants Mario invincibility. Your little ones will feel unstoppable after making this Super Star pattern.
Super Mario Perler Bead Patterns
I hope that Mario fans are happy to have stumbled upon these Perler bead patterns.
For gamer kids who need to refocus their attention on something else, I suggest making these other Perler beads patterns: