Minecraft is a sandbox game that has attracted the attention of millions of children and adults alike.
What makes this game memorable is its graphics. The world in Minecraft is designed as pixels, so it's easy to recreate its characters and elements using Perler beads (also known as melty beads or fuse beads).
Making Perler beads crafts is similar to assembling a jigsaw puzzle, but it's much easier since you can conveniently find patterns from the internet.
Lucky for you, I already did the hard work and compiled a list of the best Minecraft melty bead designs. So let's start digging through these 19 Minecraft Perler beads patterns!
6 Easy Minecraft Perler Beads Designs
Making Perler bead crafts is an amazing activity for your children. These small beads allow them to practice their fine motor skills, plus the color variety will enhance their creativity and ability to recognize colors.
But First…
For all the (Mine)crafts you plan to make, you'll be requiring these main materials:
Warning: these crafts require you to use an iron that could potentially be dangerous around children. Always be cautious when handling the iron to fuse the beads.
If you're not too familiar with Perler beads, or are just looking for more Perler beads designs, then check out our guide on easy Perler beads patterns where you'll find a beginner's guide to this craft.
1. Minecraft Tools Perler Bead Pattern
Tools are essential items that every Minecraft player should have in their inventory. Every player knows that these 5 iron tools will allow you to mine stone, chop some trees, dig up some gravel, fight Creepers, and till the soil.
Head to Kandi Patterns to see the number of beads you'll require for these iron tools.
2. Diamond Gem & Diamond Sword Pattern
Diamonds are among the most precious materials you'll find in Minecraft's Overworld. Having a set of diamond armor and tools means that you're rich!
Don't worry because you don't need many supplies to recreate this melty bead pattern. After your kids have created a diamond gem (courtesy of Friendship Bracelets), allow them to play pretend and craft a powerful diamond sword to fight monsters with!
Speaking of diamonds, check out my list of diamond painting kits for kids. If your kids like Perler beads, they're going to love diamond painting!
3. Minecraft Armor Set Pattern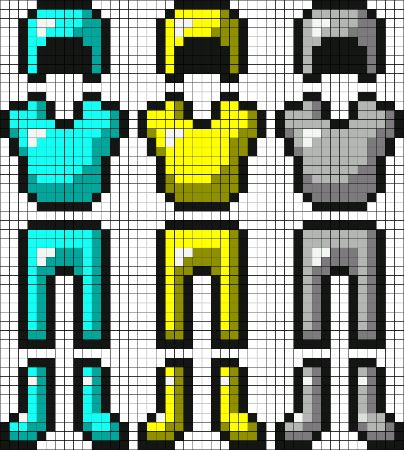 Don't wait until nightfall to craft these protective armors! Your children will be needing them when they start facing hostile mobs such as zombies, Creepers, skeletons, and spiders.
Nice PNG provides three fuse bead designs for sets of armor, each made of different materials (diamond, gold, and iron). Choose according to what your children like.
4. Minecraft Gold Bar Perler Bead Pattern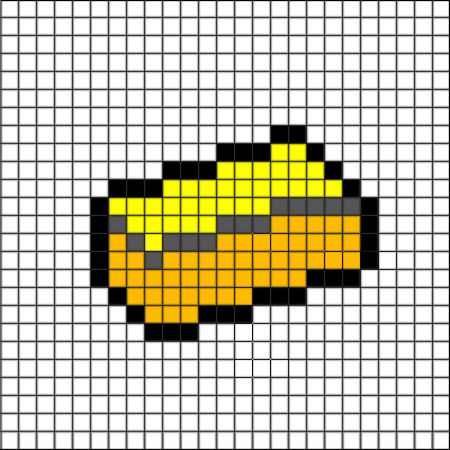 Gold ingots are also rare materials that have some niche applications! You can make a set of golden armor, but it would be more efficient to make them with iron ingots or diamonds.
Since gold is a scarce material, let your children use these gold ingot Perler beads to barter with Villagers or Piglins instead (in the real world that would mean trading with their playmates!).
Nice PNG's gold bars will make your children rich in no time!
5. 3D Minecraft Steve Perler Bead Figure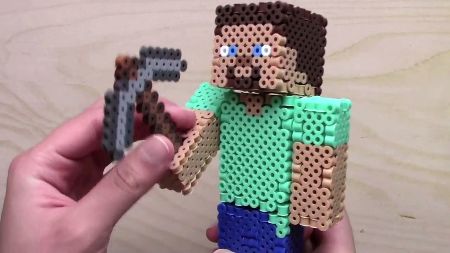 The world of Minecraft wouldn't exist without its main character, Steve. Despite knowing little about him, he is an iconic character who's recognized by any Minecraft player.
Craft this Perler bead Steve figure to accompany your children on their adventures! Daily Motion created a fantastic video tutorial to bring Steve to life. It's not too complicated an activity and will keep you and your children busy.
6. Minecraft Heart Pattern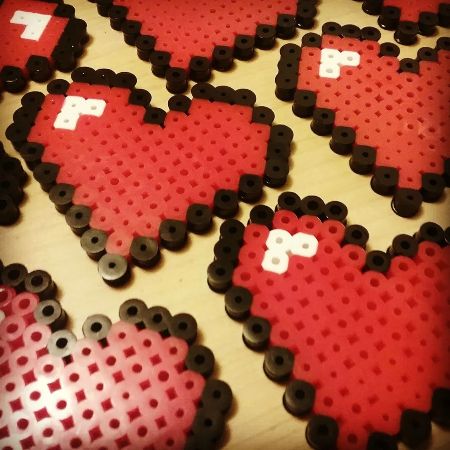 These hearts are the health bar that keeps you alive in the game. You can craft these so your children can play pretend while fighting against their opponents!
On the other hand, Krysanthe proposes you make these to express your love on Valentine's day! Either way, it's an easy Perler bead activity and it will take less than 30 minutes to craft.
5 Passive Mobs Minecraft Perler Bead Patterns
The following are 5 simple Perler bead patterns of different farm animals (aka, "Passive Mobs") you'll find in Minecraft.
And if you're interested in actual animal crafts as well, then head on over to this list of easy duck crafts or cat crafts for toddlers and preschoolers.
7. Minecraft Pig Perler Bead Pattern (8×8 and 16×16)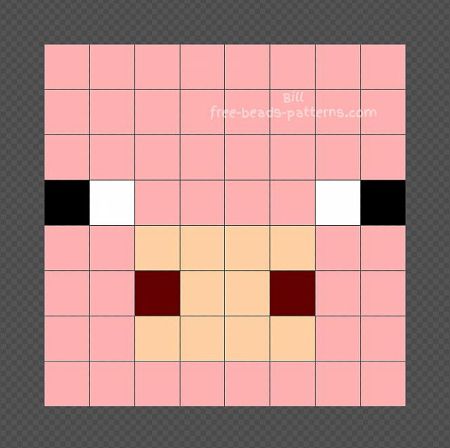 Oink! Here's an easy Perler bead pattern of Minecraft's pig. Tell your children to make this bead craft with you and play pretend like they're riding a pig with a carrot on a stick.
Free Beads Pattern provides a straightforward 8×8 version of this Minecraft Perler bead design.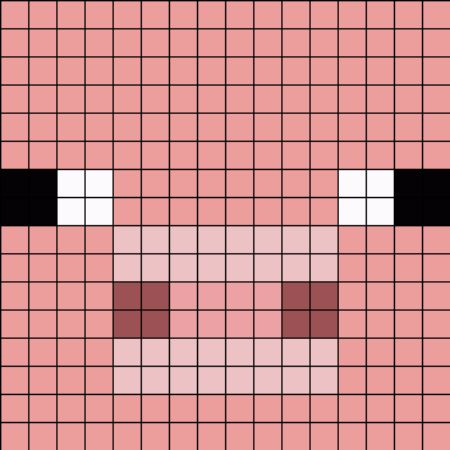 Don't fret if you and your children are looking for a bigger scale Minecraft pig because Kandi Patterns has you covered. Naturally, you'll need double the amount of beads for this bigger 16×16 version.
8. DIY 3D Perler Bead Minecraft Baby Sheep
If you feed two adult sheep (or any animal) in Minecraft, they will breed and produce a mini version of themselves! Luckily, you don't have to go to all that trouble to create this 3D Perler Bead Minecraft Baby Sheep.
Lightning Rocket Creates has an excellent tutorial on how to make a baby sheep using Perler beads.
9. Minecraft Black Sheep Perler Bead Pattern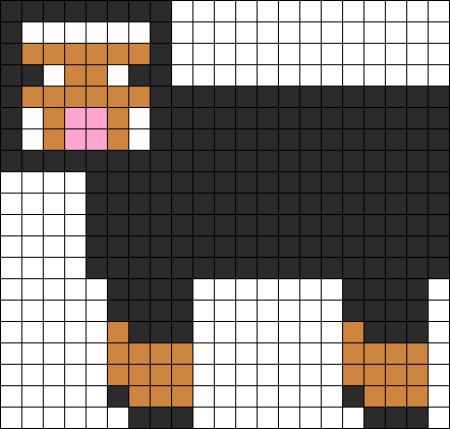 Here's a 2D version of the adult sheepin Minecraft. It's smart to raise sheep because they'll provide you with wool, a material required in making beds that allow you to sleep through the night and avoid monsters.
Simply follow Kandi Patterns bead pattern to create this cuddly animal. Of course, the sheep's wool is not limited to black. Your children can design sheep with their favorite color because it's possible to find absurdly colored sheep (such as pink sheep!) in the world of Minecraft.
Do you know what else is as soft as wool? Cotton. I love using cotton balls for kids crafts because it's a safe material that's easy to find right at home. Check out my compilation of cotton ball crafts for kids if you're interested!
10. Easy Minecraft Chicken Perler Bead Pattern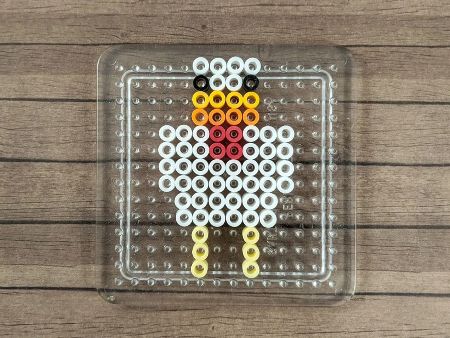 Add this chicken Perler bead to your children's animal collection! This straightforward chicken craft doesn't require many beads to complete, as demonstrated by Krysanthe.
Tell your children that these chickens are important because they lay eggs that are required in making cakes and pumpkin pies in the game.
Looking for more chicken crafts for your children? I've got you covered with these 30 chicken crafts for toddlers and preschoolers!
11. Minecraft Cow Perler Bead Pattern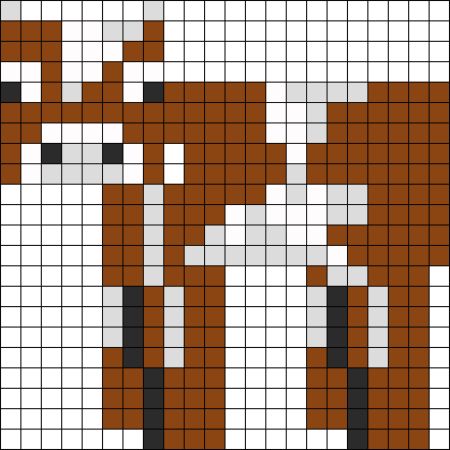 Cows are an important character in Minecraft because their milk is an essential ingredient for cake in the game. It's also used in curing poison caught from venomous spiders.
Kandi Patterns shows us how to make a Minecraft fuse bead pattern for a cow.
Interested in other animals that your children can draw? Try these 23 fun and easy animals to draw that are easy enough for toddlers to do.
5 Hostile Mobs Minecraft Perler Beads Patterns
12. Minecraft Zombie Perler Bead Pattern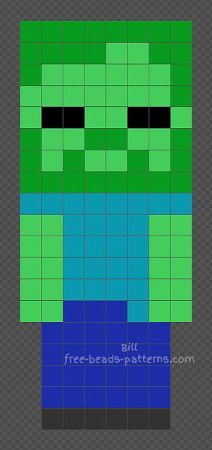 Zombies are persistent and will spot you from afar. Watch out for them because you can get overwhelmed in an instant!
Luckily this craft of a simple zombie Perler bead design by Free Beads Pattern isn't going to cause you any harm (I think…).
13. Easy Enderman Perler Bead Pattern

Teach your children how to count and how to make lines by making this easy Enderman Perler bead pattern.
Endermen might look scary and mysterious, but as long as you don't look them directly in the eyes, they will continue minding their own business.
Bracelet Book specifies the dimensions of this gentle Enderman pattern that only requires you to have 3 types of colors: black, lilac, and violet.
14. Minecraft Ghast Perler Bead Pattern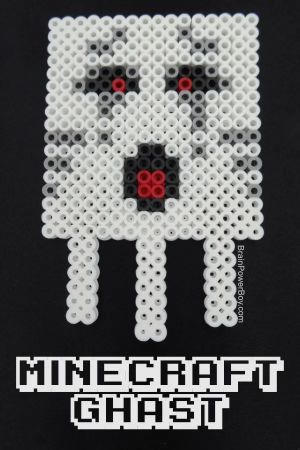 Help your children recognize and form shapes by making one of Minecraft's most terrifying mobs: the Ghast. This character is inspired by the ghosts you find in the game Super Mario.
This enemy is dreaded by even veteran Minecraft players. But don't worry, your children don't have to be scared to make this Perler bead craft.
Brainpower Family has detailed instructions on their site for this Minecraft fuse beads pattern.
15. Ender Dragon Perler Bead Pattern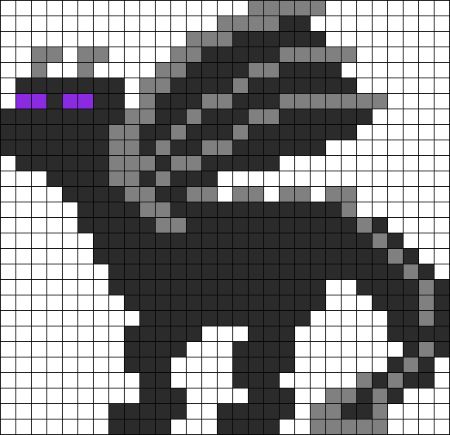 You'll encounter this majestic creature when you've reached the end of your Minecraft adventures. After you've beaten the game with your kids, create this Ender Dragon Perler bead pattern as a trophy of your victory!
Start collecting those black Perler beads because you'll need them for this Kandi Patterns melty beads design.
16. Minecraft Creeper Perler Bead Pattern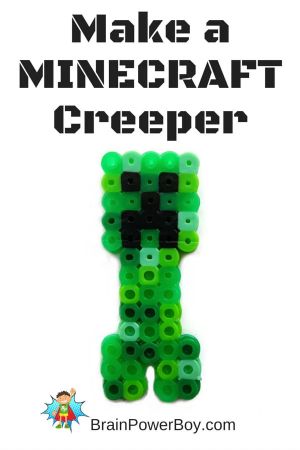 A list of Minecraft hostile mob characters isn't complete without the main character's archenemy, the Creeper.
Let your kids play pretend with this Creeper Perler Bead craft. They can imagine blowing up their enemies with their Creeper friends!
Brainpower Family has instructions on how to make this simple Perler bead craft.
3 Bonus Minecraft Perler Bead Designs
Here are 3 other amazing Minecraft Perler bead designs to complete your collection.
17. Crafting Table Perler Bead Pattern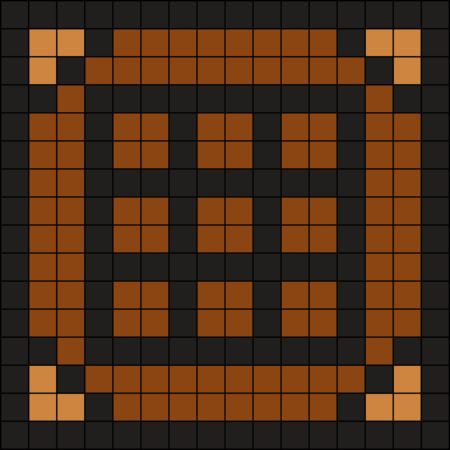 Naturally, to be able to make all the tools, weapons, and food, you must have a crafting table! It's the first thing that every Minecraft player should create, so here's your chance to make one in real life with your kid.
Kandi Pattern provides a basic template for the crafting table.
18. DIY Jack-O-Lantern Perler Bead
Is Halloween around the corner? Inspired to design your home with a Minecraft motif? Look no further than this DIY Minecraft Jack-O'-Lantern!
This craft is both aesthetic and functional because you can put a small tealight inside the plastic pumpkin. QDCrafts has a full video tutorial that showcases this beautiful craft.
19. Perler Bead Minecraft Chest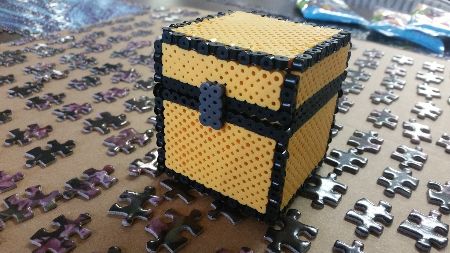 Since you've created all these Perler bead crafts, you need a safe place to store your final melty bead creations! Fortunately, Cut Out + Keep made a detailed guide on how to make a useful 3D Perler bead Minecraft chest.
While it takes some work, it's not too complicated and your children will still be able to participate in the process of making this.
This craft also requires you to have hinges and screws to make the chest functional.
Easy Minecraft Perler Bead Designs for Every Kid
The most convenient thing about working with Perler beads is that it's a very forgiving craft because you can add or remove beads if you've made any mistakes before fusing them together.
So which of these Minecraft Perler beads crafts have you and your kids made? I'd love to know your experience!
And if you're looking for another fun craft activity to do with your kids or as a whole family, then it might be a good time to finally learn how to tie dye a shirt.