Humans typically have 206 to 213 bones in their bodies— and that includes the skull. The skull plays an important role because it protects the brain and eyes and supports the face.
Skulls are also a big part of Halloween decor. Find the most interesting skull perler beads below.
Need to practice your perler beads skills? Try out these easy perler bead patterns.
The Essentials
I know that your kids are excited to get started on these projects (and so are we!) But first things first. Here are the materials that you'll find useful in making these skull perler beads:
23 Skull Perler Beads
1. Side Skull Perler Pattern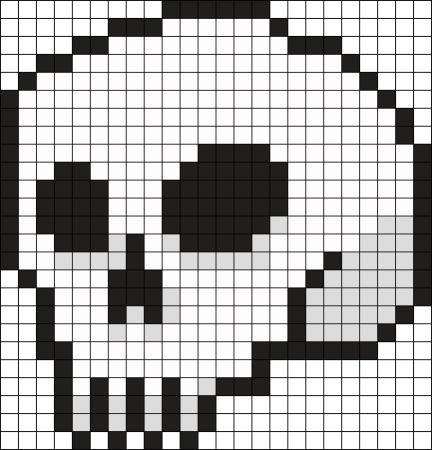 Let's start off this list with this creepy-looking skull because every home needs a skull decor for Halloween.
Running out of time? Don't worry because this skull pattern is also easy peasy. You'll be done with it in no time at all (even if the Halloween party is only a few hours away).
2. Galaxy Skull Perler Beads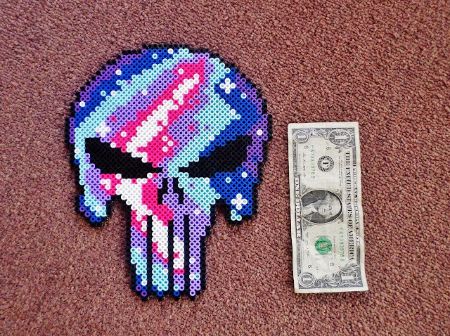 Did you know that not everyone has the same exact skull shape? It's like the galaxies up in outer space that have three different shapes (elliptical, spiral, and irregular).
Get ready to appreciate anatomy more with these fun skeleton crafts.
3. Jack Skellington Perler Beads
The king of Halloween is back and he's ready for the scariest night of the year. Fans of The Nightmare Before Christmas will enjoy making this pattern.
Visit Halloween Town and party with Sally, Zeron, and Oogie Boogie through this Nightmare Before Christmas perler bead patterns.
4. Sugar Skull Perler Heart Pattern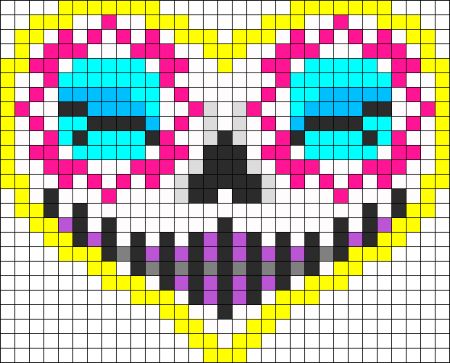 A Calavera (aka sugar skull) represents a departed loved one during the Day of the Dead. Teach your kids about this Mexican celebration by making this pattern.
Do your kids love doing colorful crafts? Make sure to add these rainbow crafts for kids to your to-do list.
5. Pretty Perler Bead Skull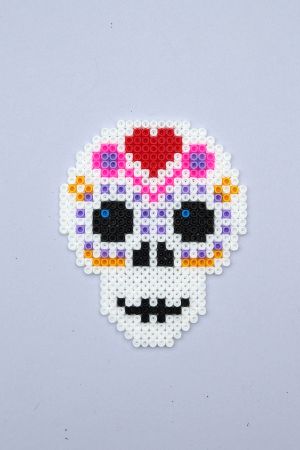 I know that sugar skulls will be a delight to make so here's another pattern with a different design.
Sugar skulls are usually garnished with flowers, diamonds, and animals. Make realistic crafts with these 3D paper flowers.
6. Cheeky Skull Perler Beads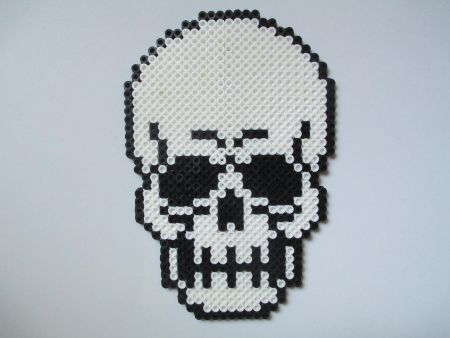 If a typical skull is what you're looking for, then this pattern will be perfect. It features the same hollowness and creepiness of Halloween-themed skulls.
7. Bull Skull Perler Bead Pattern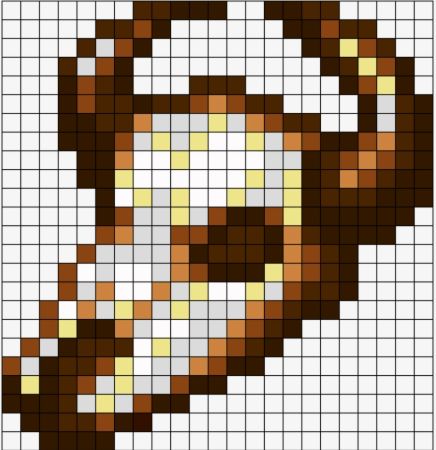 Even animals have skulls to protect their faces. This bull-patterned skull will show the kids that humans and animals are more alike than different.
8. Flaming Skull Perler Beads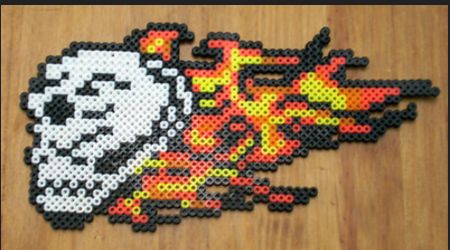 Think skulls couldn't get any cooler (or should I say hotter?) This flaming hot skull pattern will prove that it can.
More fire-breathing action is in store for you in these dragon crafts for kids.
9. Rainbow Skull Pattern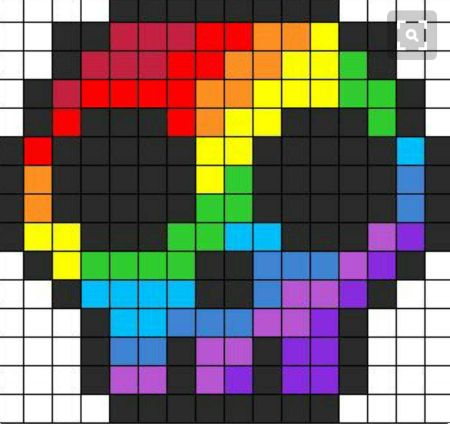 Add some color to your skull patterns and get inspiration from the work of Ashley_k03 on Amino. You can even make a rainbow-themed skull just like what she did in this pattern.
10. Fire Breathing Skull Perler Beads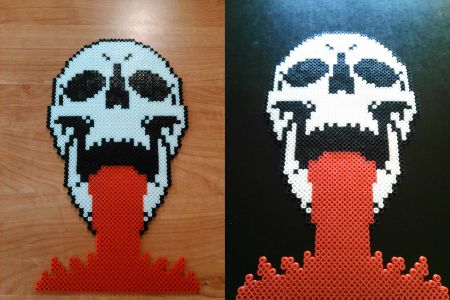 Scare the trick-or-treaters with this fire-breathing skull pattern. Put this pattern on display and you'll have the scariest house on the block.
Love anything and everything that's color red? These heart perler beads will be a treat for you.
11. Skull with Crossed Bones Perler Bead Pattern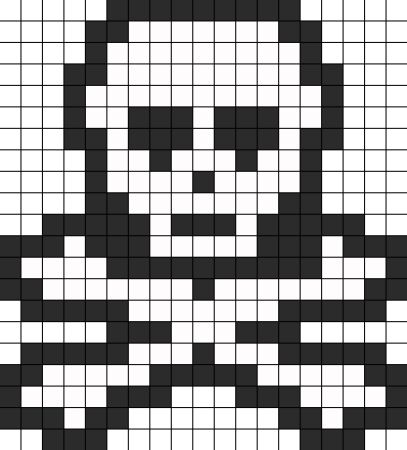 Hang this skull with crossed bones to your door to welcome guests to your Halloween party. Brownie points for being beginner-friendly and still looking like an epic decor.
12. Skull with Pink Candle Perler Beads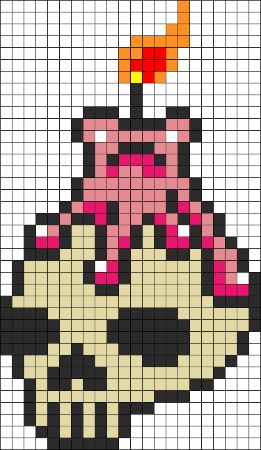 A skull with a candle on top of it is another crowd favorite when it comes to Halloween props. You can make your very own with this easy-to-follow pattern.
Boo! These ghost perler beads will be perfect for Halloween, too.
13. Xray Skull Perler Beads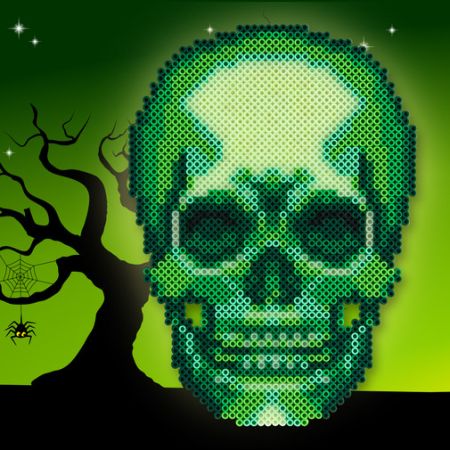 Use some glow-in-the-dark beads to make this epic pattern. Adding different bead colors will add depth and texture to the pattern so make sure that you've got all the perler bead colors needed.
Another project that would need glow-in-the-dark beads is these alien perler bead patterns.
14. Angry Skull Pattern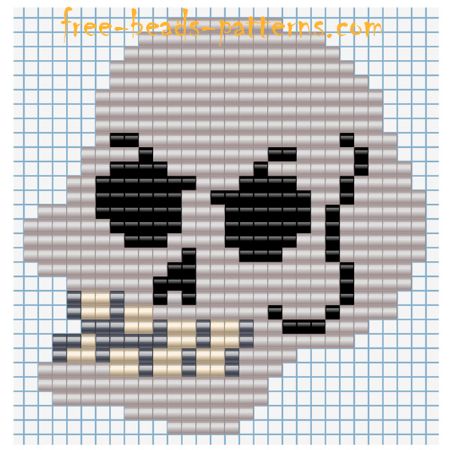 I promise that doing this pattern will be a fun activity for kids. The Grumpy Skull looks angry just because he can't wait to get started.
15. Straw Hat Pirates Skull Perler Beads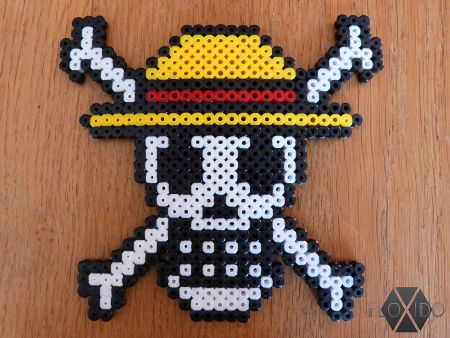 The yellow and red hat will make the skull look friendlier and more fashionable. Make this awesome skull perler bead with your younger kids.
This pattern will also be a hit for fans of the Japanese manga series, One Piece.
16. Pirate Skull Perler Pattern
This pattern will be great for kids who are up for a little challenge. Completing the pattern may be a little difficult but seeing the finished product will be rewarding.
Loved doing this pirate pattern? Add another skill under your belt by learning how to draw them through this easy pirate drawings post.
17. Pretty Skull Perler Pattern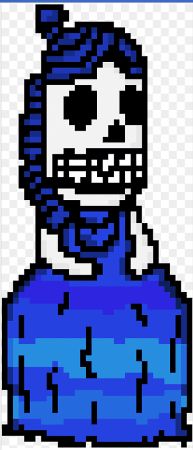 Take a break from all the bodiless skulls with this unique pattern. It even includes a beautiful blue dress for a change.
Give these kids crochet kits to your child who loves fashion and dresses. The list will give you all the best and latest kits that will hone the talent of your little fashionista.
18. 3D Perler Bead Skull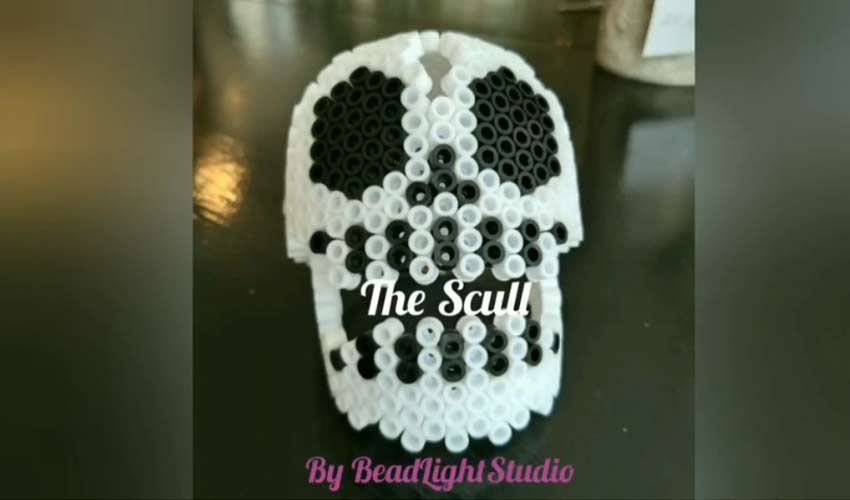 Watch this video of Beadlightstudio by S. O. L. to learn how to create this 3D skull. This is a must-have for your front yard this coming Halloween.
19. Small Skull Perler Bead Pattern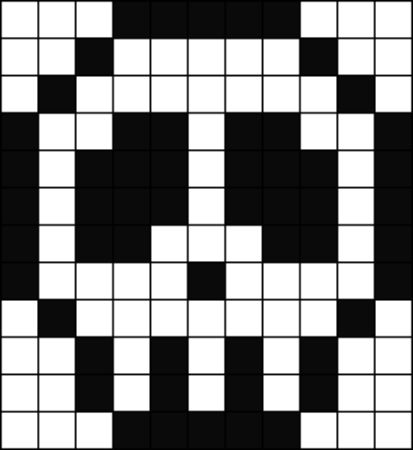 It's easy as 1-2-3! Your kids who are just starting to learn how to do perler bead crafts will like this project. It will be the first of the many perler projects they'll be doing.
Make white, fluffy, and soft projects through this list of cotton ball crafts.
20. Skull with Bat Wings Perler Beads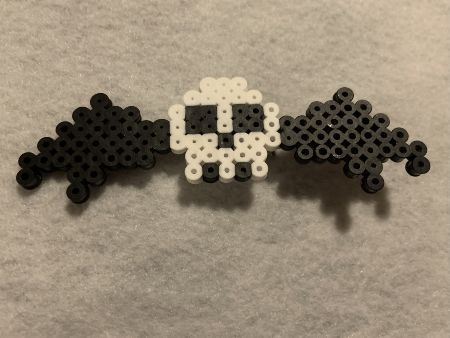 A skull that could fly? That would be very cool, indeed!
Check out this skull with bat wings. It will be a cool addition to all the other skull-themed perler beads in your collection.
21. Skull And Crossbones Perler Bead Pattern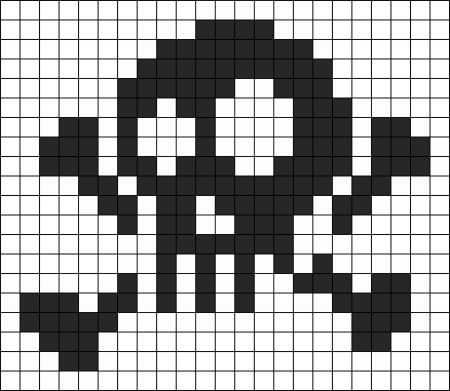 Skulls with crossbones are the classic duo when it comes to pirates and Halloween. Adding another perler bead project won't be a bad idea and this pattern will be a great choice.
Your kids will find these best diamond painting kits useful in their future projects.
22. Heart Eyes Skull Perler Bead Pattern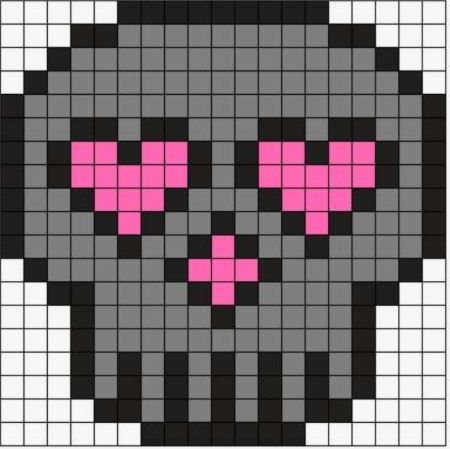 Your kids will also have hearty eyes once they finish this project. It will be like seeing all their hard work come into life through this gothic pattern.
23. Cute Skull Perler Bead Pattern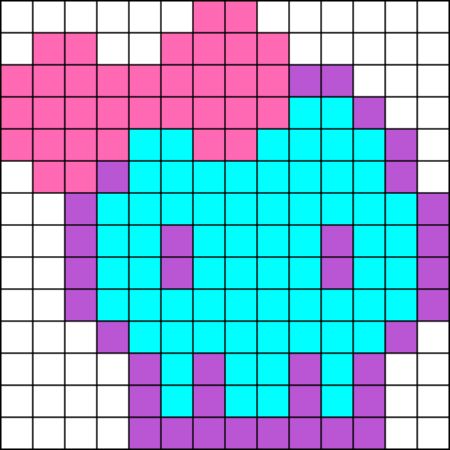 Not all skulls are terrifying. This skull pattern isn't scary AT ALL. On the contrary, it's super cute and colorful.
Halloween won't be Halloween without pumpkins. These paper mache pumpkins will be a fun project to make with your kids.
Skull Perler Beads are for Everyone
Are you ready for a fun night? Your kid will have a great night doing these skull perler beads with you.
All kinds of skull patterns are included in the list to cater to everyone's preferences. Everyone will find a pattern that will be enjoyable for them.
Make more memories with your kids by doing these crafts together: