Diamond painting is slowly becoming "all the rage" within the adult crafting world, but more and more companies are beginning to create kid and teen-friendly kits.
Below are 15 of the best diamond painting kits for kids and teens arranged by retailer (all kits on this list were available at the time of writing this post).
WARNING: While these kits can be completed by teens without supervision, I HIGHLY recommend a grown-up supervise kids younger than 10 years old as the diamonds can be a choking hazard.
Before diving into this list, let me break down exactly what diamond painting is and how long it takes to put one together for anyone in the dark about this new trend.
What Exactly IS Diamond Painting?
Diamond painting combines the elements of paint-by-numbers, cross stitching, and mosaic painting.
In diamond painting, a number of small resin diamonds are applied on adhesive and onto a coded canvas. Some diamond art kits will already have the adhesive on the canvas.
For a really great detailed yet brief tutorial on diamond painting, check out this video by ShimmerStitch (pro tip: skip to minute 1:42 to see the process in action).
How Long Does Diamond Painting Take?
On average, diamond paintings can take about 2 to 9 hours to complete, depending on the size of the canvas.
For kids and beginners, I recommend starting with kits that are 12 x 12 inches (30 x 30cm) as they tend to be the smallest size and therefore take the shortest amount of time to complete.
Most of the kits on this list allow you to choose a size, so pick whichever one you and your kids are comfortable with.
Amazon Diamond Painting Kits
The great thing about buying from Amazon is that it offers a variety of diamond painting kits from other companies not on this list and customer reviews tell you if the manufacturer's product claims are accurate.
Here are 3 diamond painting kits from Amazon that are not only great for teens, but are great for kids and beginners, too!
This fabulous and bright pink unicorn diamond painting kit from TOY Life has all the materials a kid needs to make their own glammed up unicorn painting.
What's Included:
A frame and canvas
Packs of diamonds
Tray
Wax
Dotting pens
Instructions
This is The Way…to make a diamond painting of Baby Yoda! With everything provided in this kit from Oaroily, kids will enjoy making this cute little alien from the hit show The Mandalorian.
What's Included:
The canvas
Packs of round diamonds
A clay block
The drill pen and tray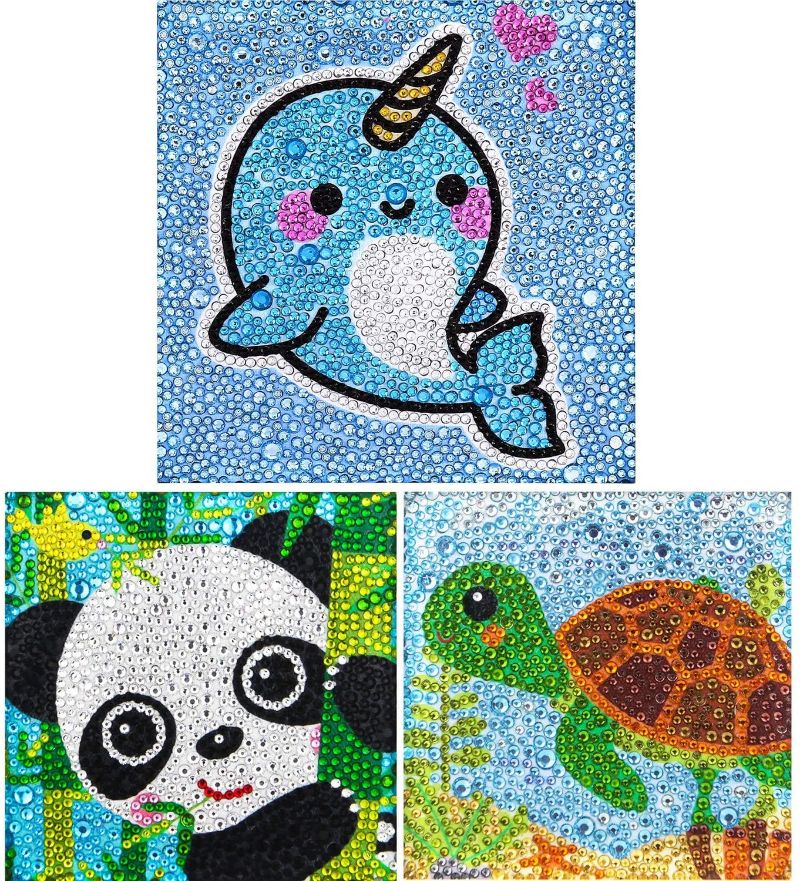 Yisong gives not one, not two, but three easy-to-do diamond paintings for kids in their kit! Kids can make a shiny narwhal, a huggable panda, and an adorable turtle. Or, turn this into a fun family activity where each member completes one animal!
What's Included:
3 sets of canvases
3 sets of diamond painting tools (wax, pen, tray, and diamonds)
Easy-to-follow instructions
Diamond Art Club Diamond Painting Kits
Considered by most people as the best place for diamond painting kits, Diamond Art Club offers a variety of high quality products. Furthermore, they work with reputable artists, so you can be sure of the design quality.
Here are 3 beginner-level diamond painting kits from Diamond Art Club that include everything needed: canvas, diamonds, tray, applicator, and the wax.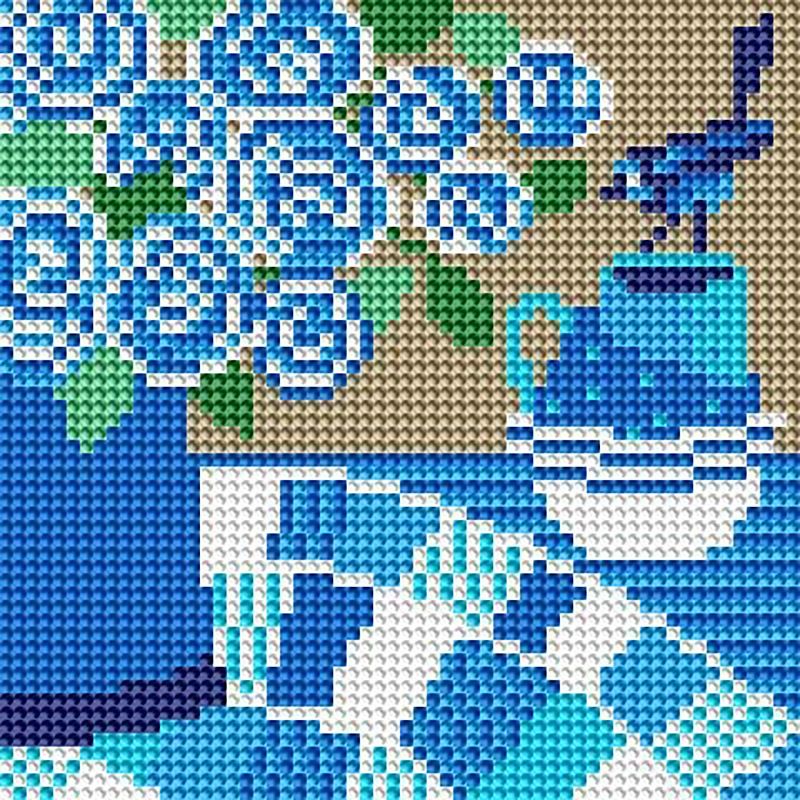 Here's a cool, blue, and relaxing painting even a 5 year old can do without help from a grown-up.
This kit uses round diamonds with 9 different colors for kids (and grown-ups) to use. Round diamonds are ideal for beginners as they do not require meticulous placement.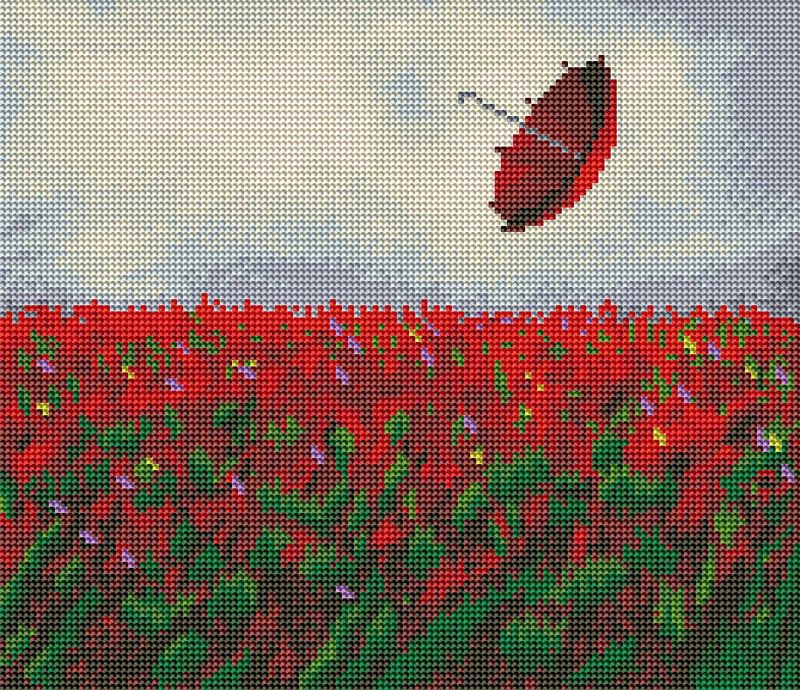 This diamond painting kit with 24 colors is a canvas of a stunning field of flowers and an umbrella being blown away by the wind.
This kit has more colors and is larger than the previous one, but kids can still easily complete it because it includes Diamond Art Club's round diamonds.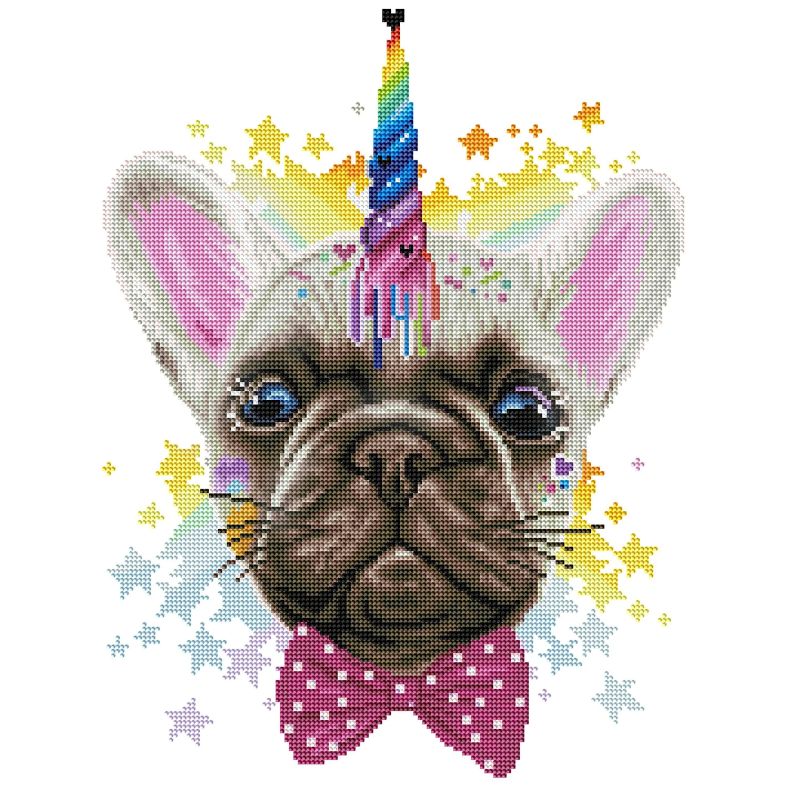 This adorable unicorn-dog hybrid diamond painting also uses round diamonds in a whopping 48 colors!
Don't let the canvas size and amount of different colors deter kids as this is still an easy and fun painting to make.
Easy Whim Diamond Painting Kits
If you prefer quantity and a variety of projects, then Easy Whim is the place to go. While their selection of their diamond art is geared towards teens and adults, most of their paintings include the option to choose round diamonds for kids and beginners.
Easy Whim diamond painting kits come with a 100% money back guarantee and all the necessary materials: diamonds, wax, drill pen, and a plastic tray.
Pro tip: try to buy during a sale when almost all their items are as much as 50% off!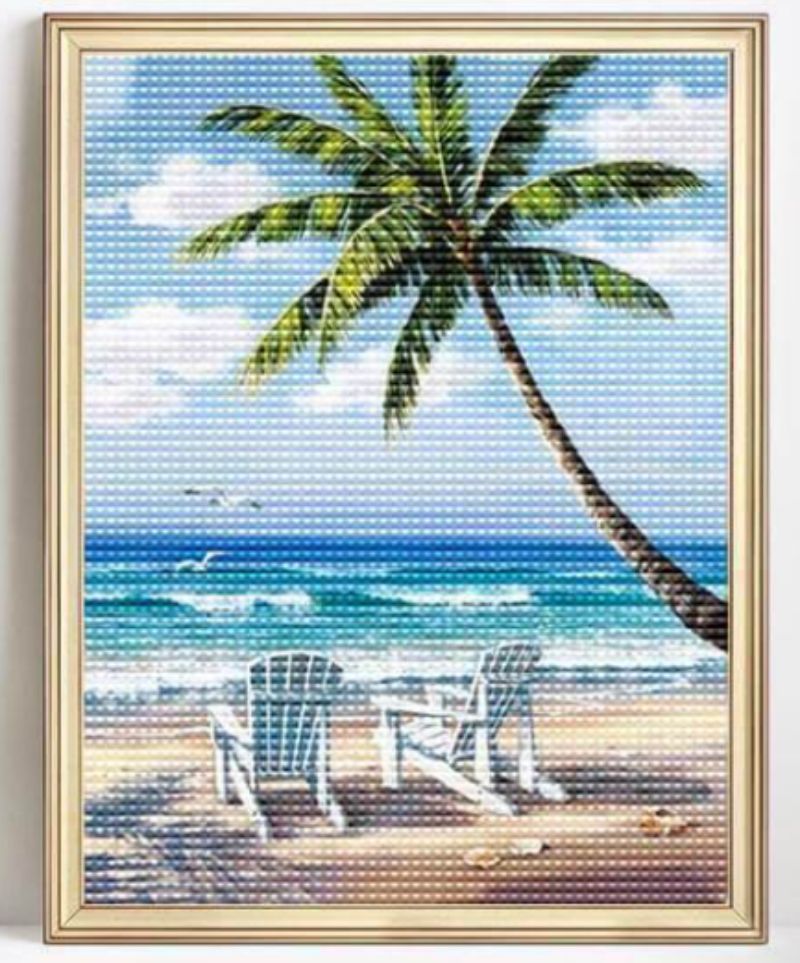 This is such a calming and relaxing painting, and this kit has everything kids will need to make this cozy seaside painting.
As stated above, I recommend getting the round diamond option for kids.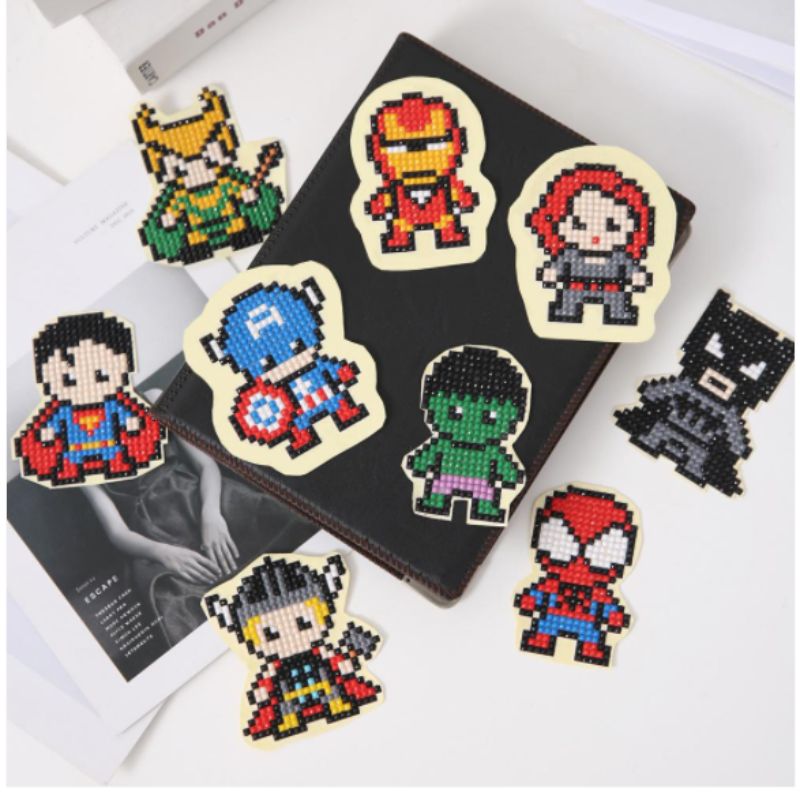 Be like Nick Fury and assemble a team of superheroes with this diamond painting sticker kit! While not a standard painting, kids will love making diamond stickers of some of their favorite Marvel characters.
Despite not having an option for round diamonds, these stickers are still easy enough to be made by 5 year olds. I would just make sure to supervise while they work!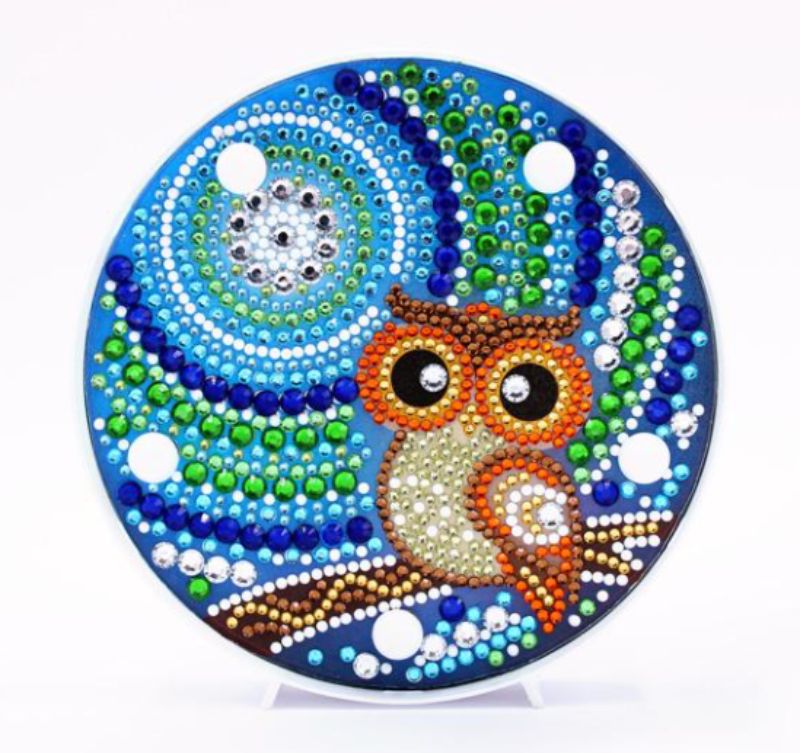 Let this owl be a guardian during the night! This diamond painting kit includes a light feature and all the necessary tools and materials. However, it doesn't include AA batteries for the light.
Kids can make their own night light design with this kit and enjoy a warm light ambiance while they sleep.
Floating Style Diamond Painting Kits
Below are 3 recommended kits from Floating Style, another retailer that has a ton of products and various collections, such as a Van Gogh collection.
You can also choose the shape of the diamonds for most of their available diamond art to make it beginner friendly. Furthermore, their canvasses use environment friendly adhesive with strong viscosity.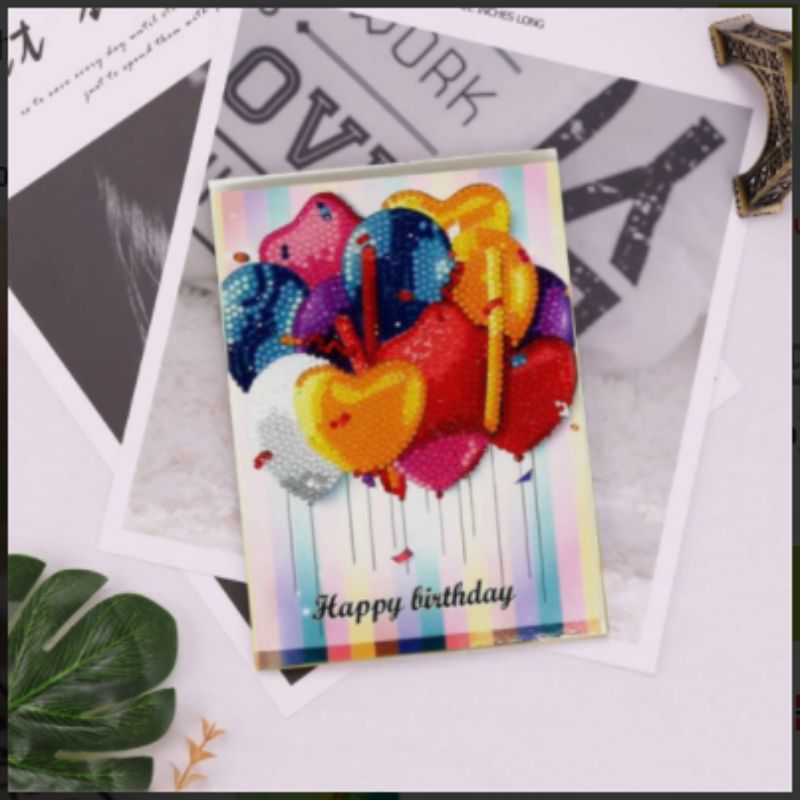 Continuing the trend of non-standard diamond art, we have a diamond painting greeting card that kids can personalize and give to friends and family members.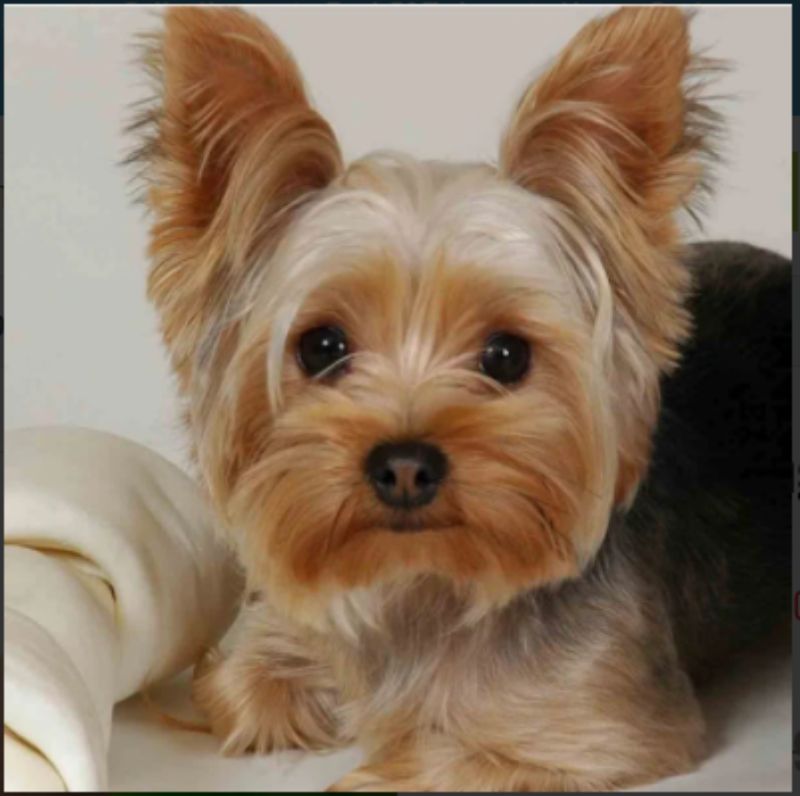 Kids (with some help from a grown up) can immortalize these cute but fragile dogs in a diamond painting! This kit has all you need to make this yorkshire terrier painting, and you can even choose the size of the canvas.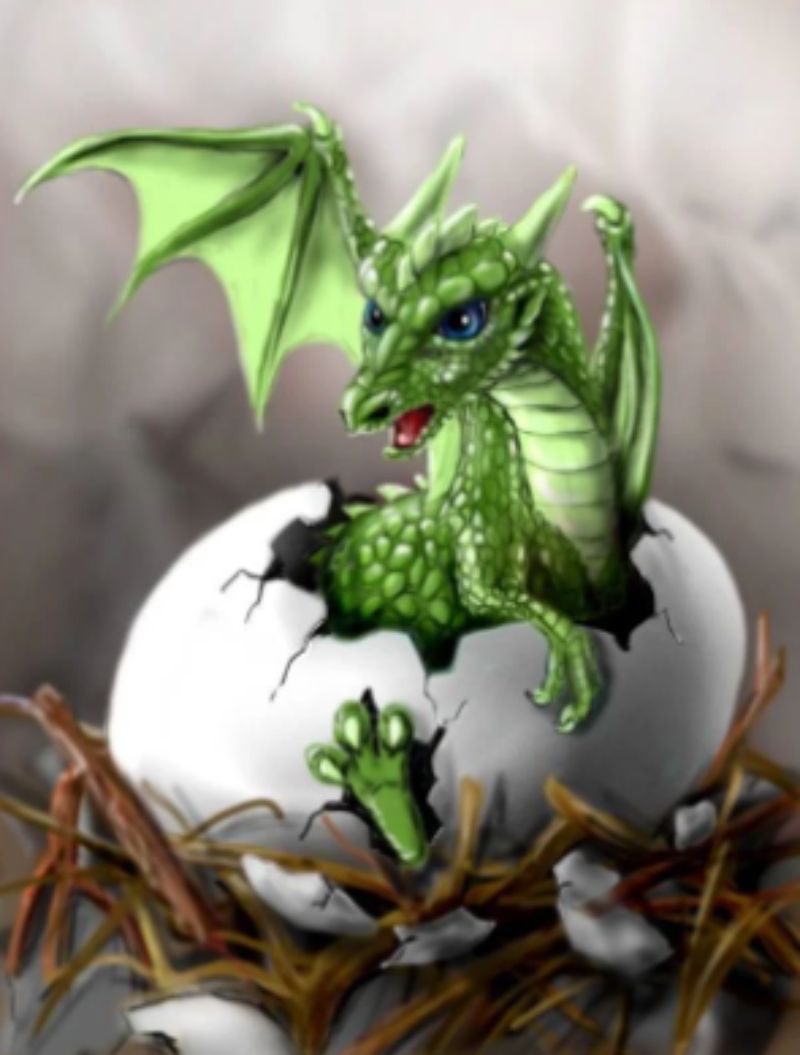 If you or your kids aren't fond of dogs, then what about this cute baby dragon diamond painting instead? Kids and grown-ups alike will enjoy making this dragon hatchling!
Paint with Diamonds Diamond Painting Kits
Last, but certainly not least, here are 3 kits for kids and beginners I recommend from Paint with Diamonds. This retailer includes filters on their site to help customers find kits for kids, beginners, intermediate-level, or experts!
Each kit includes:
An adhesive canvas
Diamonds
A pen and tweezers
Tray and wax
A wide tip attachment
What makes Paint with Diamonds so great is that they will replace your kit, FOR FREE, if you make a mistake or have an accident.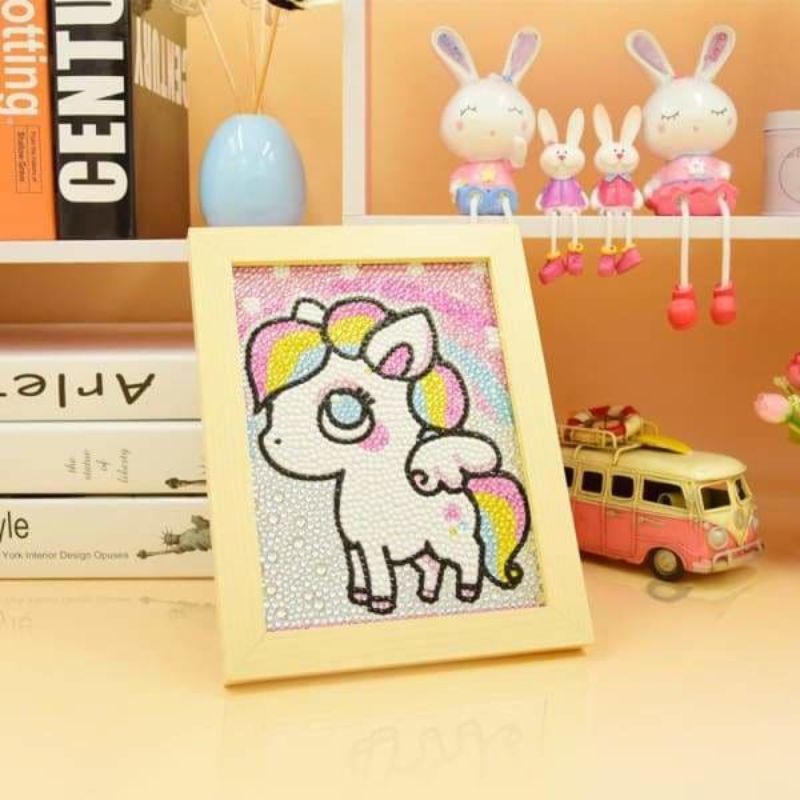 This cute and sparkly diamond painting kit is made with kids as young as 5 years old in mind as it only uses a handful of colored diamonds.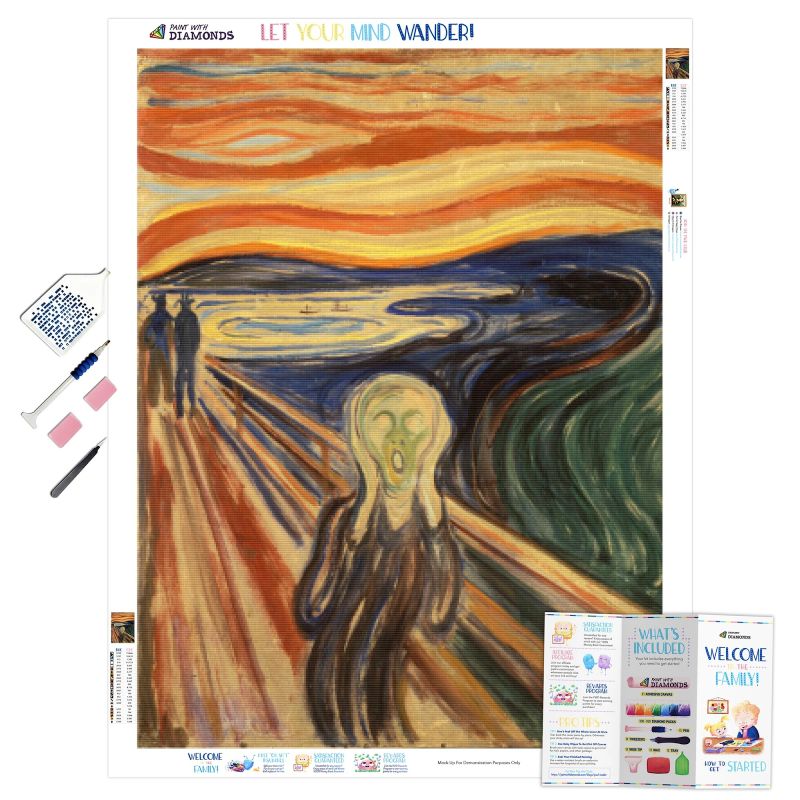 Introduce your kids to expressionism with Edvard Munch's most famous paintings, The Scream.
While this diamond painting kit is not in the kids section, it is still marketed for beginners and can be purchased with round diamonds.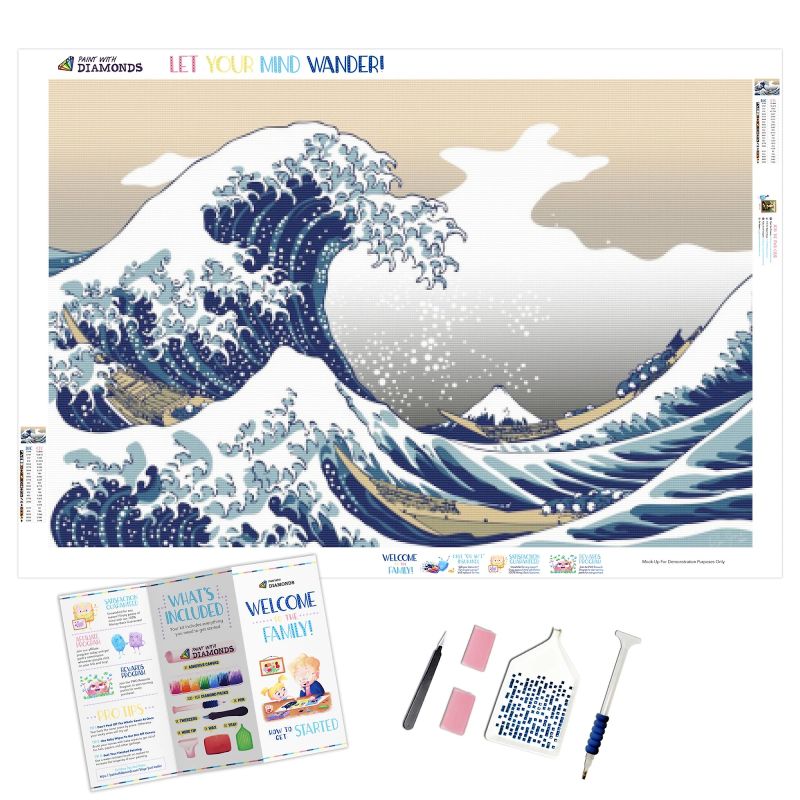 Here's another famous painting, this time from Japanese artist Katsushika Hokusai. This is great for beginners and kids because it only uses a handful of colors and has the option to purchase with round diamonds.
Shine Bright Like a Diamond!
From cute, adorable animals to famous works of art, kids can make paintings shinier with these 15 diamond painting kits! Not only are they fun for kids to complete, they're fun for grown-ups as well.
And when you're done with diamond art kits, try a DIY project with your kids, like these dream catchers crafts for kids of all ages.
Have you or your kids tried diamond painting before? Have you ordered kits from one of the companies above? Share your experience with diamond painting in the comments below!