Perler bead flower activities are great to do during those rainy days when kids are forced to stay indoors.
These flowers will make their day brighter, while also training many skills that are essential for their growth like counting, color recognition, hand-eye coordination, and fine motor skills.
Not only is making these flower bead patterns productive for kids, but they can also serve as cute decorations on your little ones' desks, providing them with a sense of achievement whenever they look at their floral creations.
Enjoy these 23 Perler bead flowers that were hand-picked for your convenience.
3 Flower Perler Bead Kits and Accessories
Here are some essentials to get you and the kids started with your Perler bead flowers.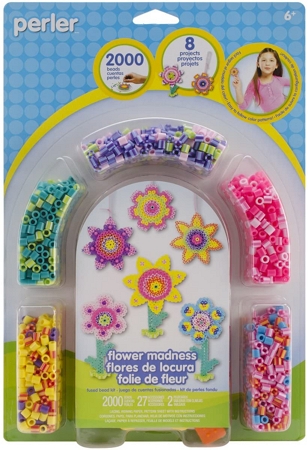 Flowers are meant to be colorful and mesmerizing, and that's what your kids' Perler bead projects will look like when using this "flower madness" bead kit.
This kit includes 2,000 beads, along with a couple of pegboards, some ironing paper, and an instruction sheet to guide your little flowers.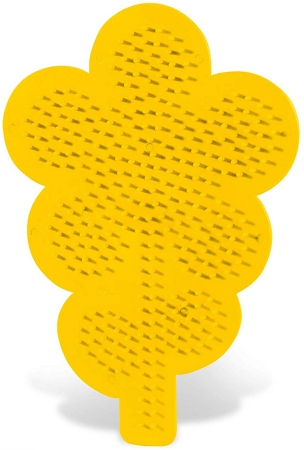 Toddlers and kids who don't know where to start will be given a very convenient template with this flower-shaped pegboard. Simply instruct your children to pick their favorite colors and assemble the Perler beads on this pegboard.
Who knows what gorgeous flowers your little ones will produce with their imagination?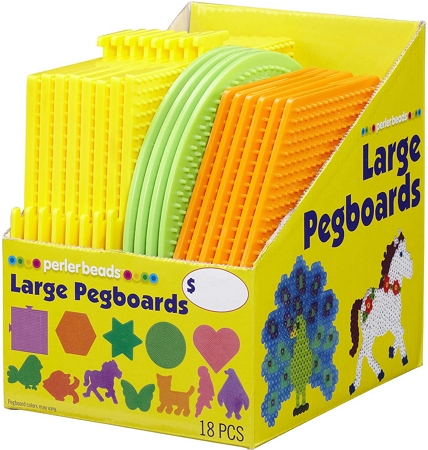 Here are some pegboards that will get you and the kids started on your Perler beads adventure.
By the way, don't miss out on this guide to easy Perler bead patterns that lists quick patterns for kids and introduces Perler beads to beginners.
7 Simple Flower Perler Beads
Toddlers will get acquainted with their first flower Perler beads through these seven simple patterns.
4. Flower Perler Beads for Toddlers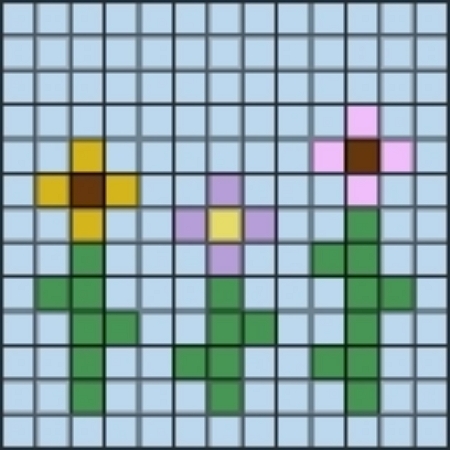 Rzaidener shares these super easy and simple flower patterns. The height of these flowers can be counted with tiny fingers. Children can also vary the color of the petals, enhancing their color recognition and creativity.
5. Assorted Flowers Perler Beads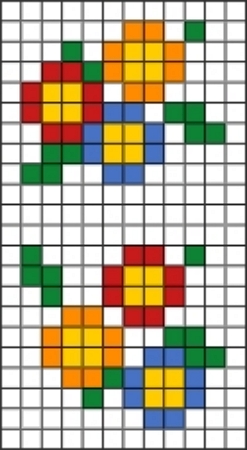 Here's another simple flower bouquet for toddlers, a pattern shared by Sadia. These flowers don't have a stem but are bundled together.
Stimulate their imagination and creativity by rearranging the placement of the flowers and mixing and matching different colors.
6. Flower Perler Beads Pattern for Children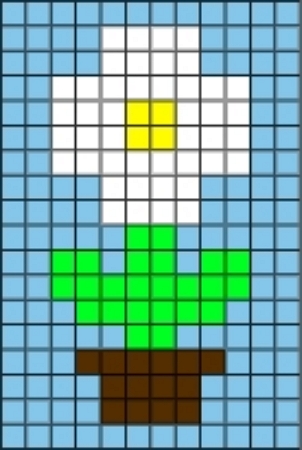 Let's move on to a flower with thicker dimensions with this easy daisy flower pattern provided by sunknots. They also include a tiny vase that contains the flower. The rectangular shapes from this flower will introduce children to a little bit of geometry.
7. Flowers in a Vase Perler Bead Pattern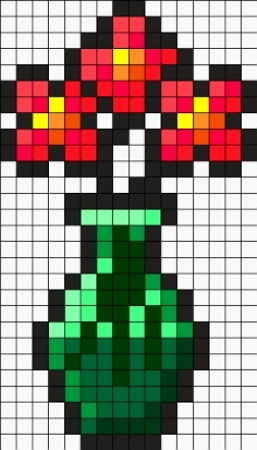 If your little ones love seeing flowers in vases, Perlerbabe has an appealing and simple pattern of red flowers in a vase. The hard black outline allows each component of the pattern to be easily discernible.
8. Lavender Perler Bead Pattern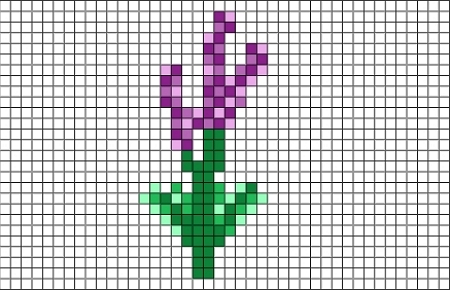 Improve your children's color recognition by following this lavender pattern from Estabraq11, who uses different shades of purple and green to detail this lavender.
9. Mario Fire Flower Perler Bead Pattern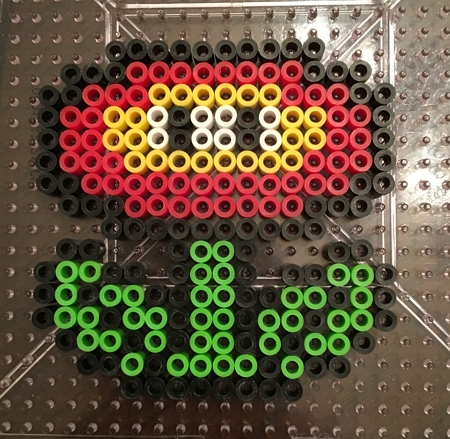 Mario fans will instantly recognize this fire flower that powers up Mario and transforms him into fire-hurling Mario. Just like how Mario improves with taking this flower, so too will your little ones improve their fine motor skills through this Perler bead project provided by Teacher Scout Mom.
10. Daffodil Pattern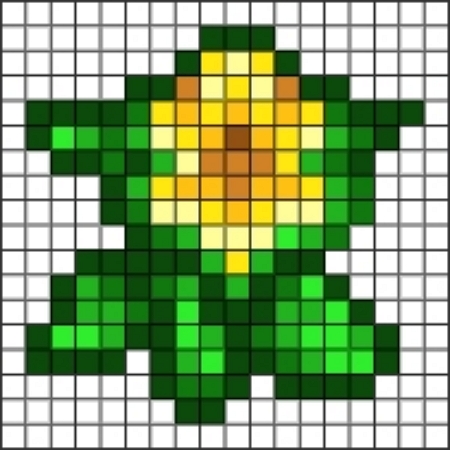 Make an easy and pretty daffodil by following Stanbillie's pattern. These daffodils are perfect to make during the springtime because that's when you know that the long winter is over.
I hope your kids love spring as much as I do, and if they do they should try making these spring crafts for kids!
3 Tulip Perler Beads Patterns
11. Simple Tulip Pattern for Toddlers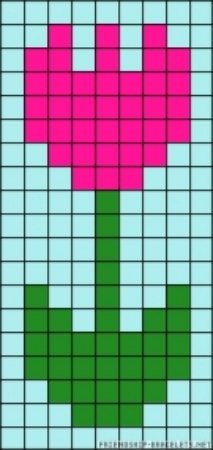 Just like the daffodil, tulips bloom in the spring, so here's an easy pattern by wazzie96 for toddlers to practice their flower-making skills.
If you're the type to embellish your bullet journal with fancy-looking doodles, then try these flower doodles out!
12. Tulip Pattern from Stardew Valley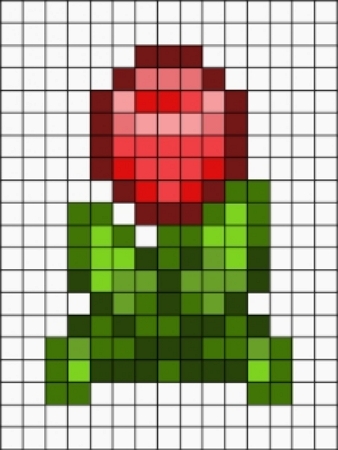 Loosey_Goosey found a way to translate the tulip from Stardew Valley into a Perler bead pattern. Fans of the game surely won't miss out on making this one.
Are your kids hardcore gamers? Try refocusing their attention on these Minecraft Perler bead patterns or Fortnite Perler beads instead.
13. Red Tulip Pattern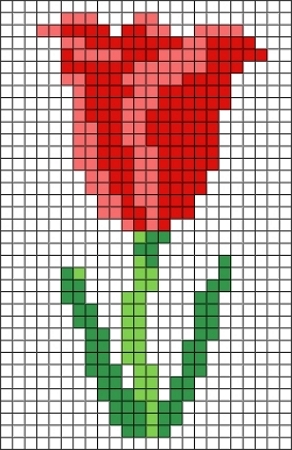 Make with your little ones some tulips that they can give to their loved ones and close friends, like grandparents and teachers, by following this pattern from moppiej89.
Remember that tulips come in different colors, not just red, so try experimenting with yellow, orange, and even purple!
2 Daisy Perler Beads
14. Daisy Perler Bead for Toddlers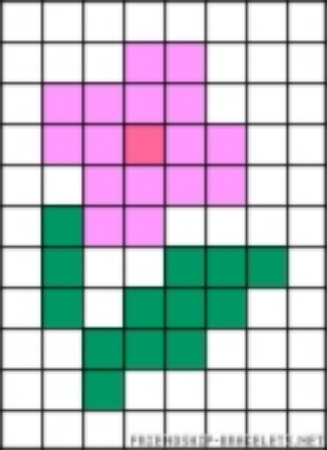 Hikari shares a cute pink daisy that your young kiddos will undoubtedly enjoy assembling. While this might be pink, there are 40 different types of daisies, so encourage them to mix the colors and shapes.
15. Cute Daisy Pattern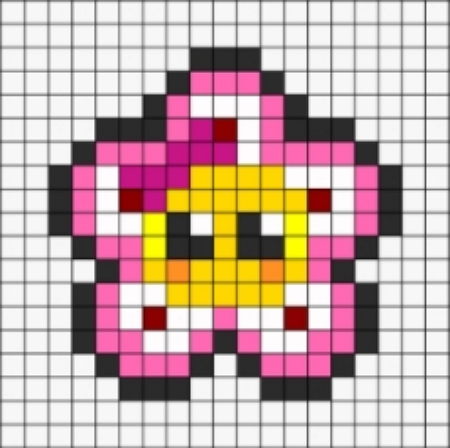 Here's a kawaii version of the daisy, brought to you by KindPNG. Just like these kawaii Perler bead patterns, coaxing your little ones into making this adorable daisy wouldn't prove too difficult.
3 Rose Perler Beads
16. Simple Rose Pattern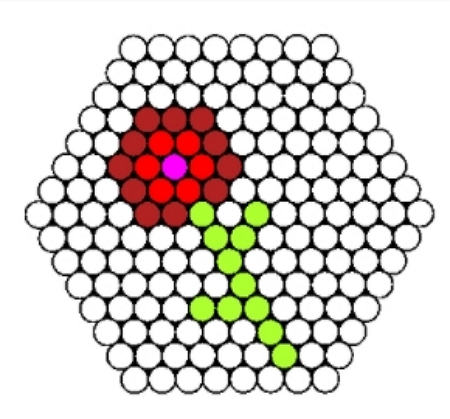 The rose is the flower to make on Valentine's Day, and RayneRenegade shares a great pattern for toddlers. Take note that this pattern is was made for a hexagon pegboard.
Try your hand at more sweet craftswith these Valentine's Day crafts for toddlers.
17. Simple Rose Perler Bead Pattern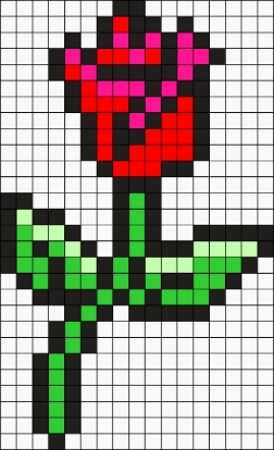 If your children are planning on giving a nice rose to a close family member, then haleyhorror has you covered with this gorgeous red rose pattern.
18. More Sophisticated Rose Perler Bead Pattern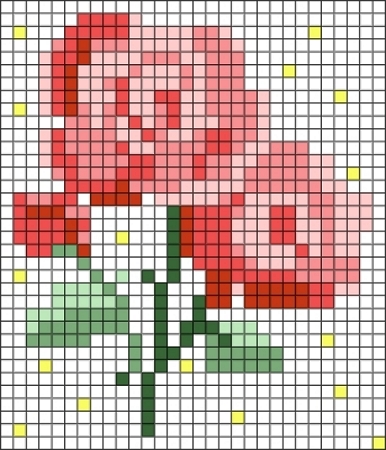 Axolatl shares a wonderful Perler beads rose pattern that is more suited to those who already have experience with Perler beads.
Just like this complicated rose pattern, if your kids are up to a bit of a challenge, try making these 3D paper flowers!
3 Sunflower Perler Beads
19. Circle Sunflower Perler Bead Pattern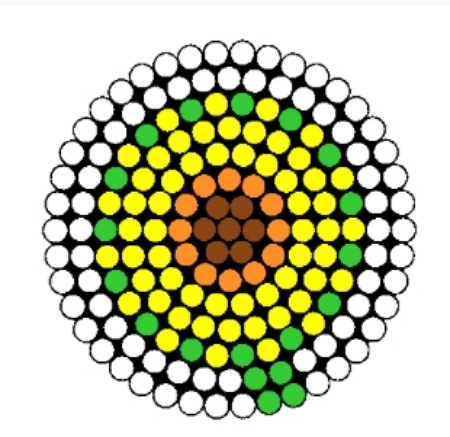 Poly introduces to kids a sunflower pattern that uses a circular pegboard. To make their Perler bead activity easier, let the kids begin from the center of the pegboard and begin spiraling out from that starting point.
This activity can help them focus on following directions easier, which is crucial for their development.
For patterns using a different pegboard, here are some circle Perler beads patterns to make use of that circular pegboard.
20. Plants Vs Zombie Sunflower Perler Bead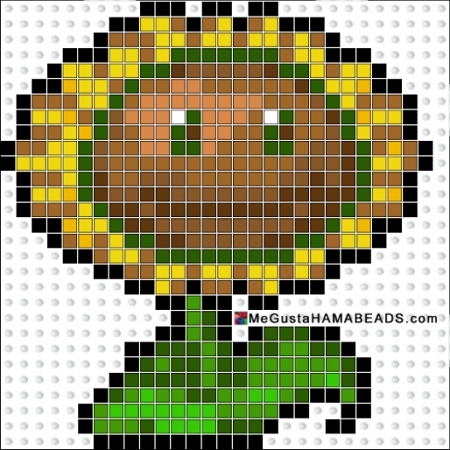 Here's another flower that has been taken from a game. This sunflower bead pattern is inspired by the game Plants Vs. Zombies.
Me Gusta Hama Beads shares a great pattern of one of the essential plants in PvZ, the Sunflower.
21. A Bundle of Sunflowers Pattern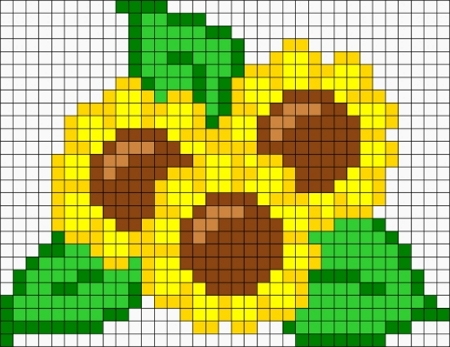 The sunflower is a one-of-a-kind flower that has the unique trait of facing the sun. Lilhorrorbby reminds us that even if it's a gloomy or rainy day, your children's day can be brightened just by making this sunflower.
For those rainy days, I suggest making these colorful rainbow crafts for kids.
2 Pretty Flower Perler Beads Patterns
22. Orchid Flower Bead Pattern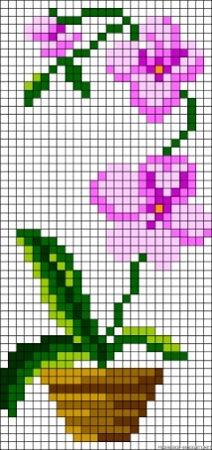 For more advanced Perler bead patterns, here's xeric1 providing us a gorgeous orchid pattern complete with a small vase. This is one of those Perler beads patterns that can be used as decoration because they're quite beautiful.
23. Hibiscus Flower Bead Pattern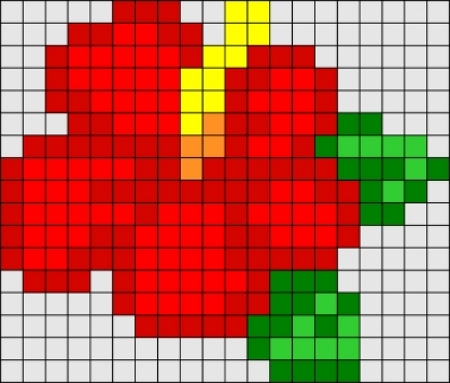 The hibiscus is another wonderful flower that is native to tropical regions. PNGKit shares a pretty yet simple pattern of a red hibiscus. These flowers can come in warm colors, like orange, yellow, but also in pink, so have fun being creative with the colors of this flower.
Perler Bead Flowers in Time for the Spring Season
The spring season is around the corner, so keep these flower Perler beads in mind when the real flowers start blooming.
Do your little ones love drawing? Check out these awesome guides on how to draw different things: