3…2…1. Blast off!
Are you ready to explore the unknown and have some intergalactic fun? Have a fantastic time with your kids doing these alien perler beads patterns.
Going to other planets and riding a spaceship isn't necessary to get to know more about aliens (although I know that it would be a lot of fun). All you need are some beads, this list, and a wild imagination and you'll be good to go. Take your kids to a special and extraordinary place with these perler bead patterns.
Let's keep the ball rolling and start these easy perler bead patterns, too.
What You'll Be Needing: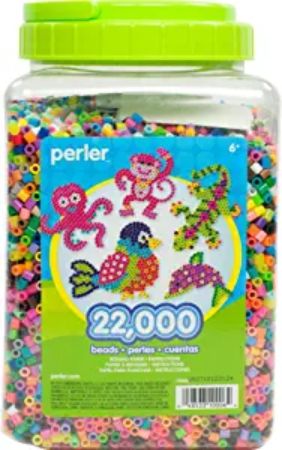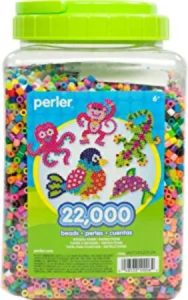 There'll be no perler bead crafts without perler beads. The first thing you'll be needing for your next project (and the next ones after that) is this jar of assorted perler beads. This will last you many projects since it contains 22,000 beads.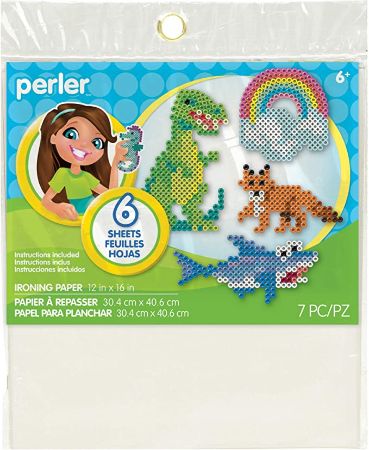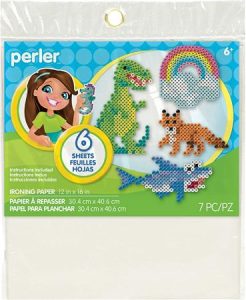 Ironing your perler bead project is essential to fuse the beads together. However, there is a specific time and way of ironing it to avoid ruining your masterpiece. This perler ironing paper will ensure that your finished project will stay intact and flawless while under the heat.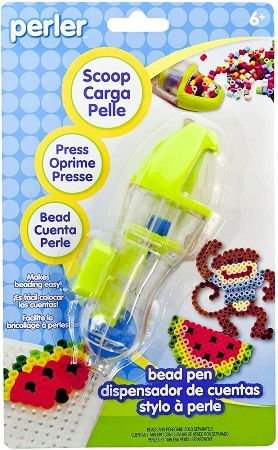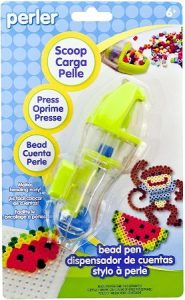 I know that doing perler bead crafts is already fun in itself. But let's make it more fun by using this perler bead pen. Aside from making the project more enjoyable to do, the pen will also make it more efficient and faster to finish.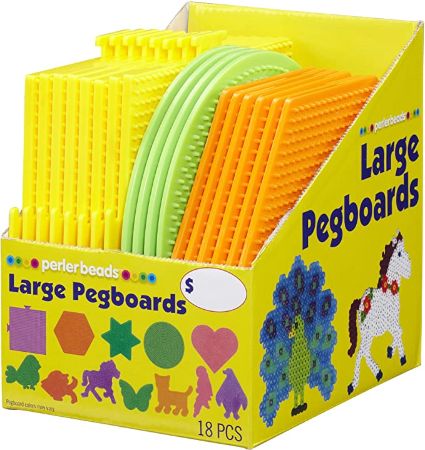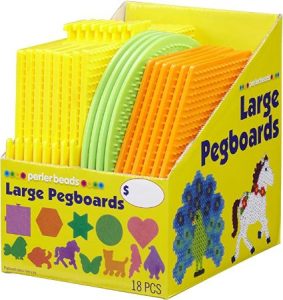 Last but not the least are these pegboards. This pack has 18 large pegboards so you can create as many projects as you want simultaneously. Plus, it comes in different sizes and colors as well.
8 Cool Alien Perler Beads Crafts
1. Alien Perler Bead Pattern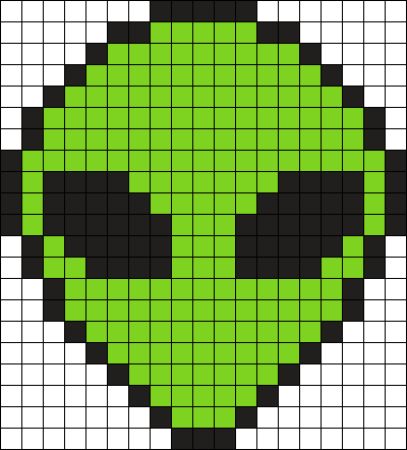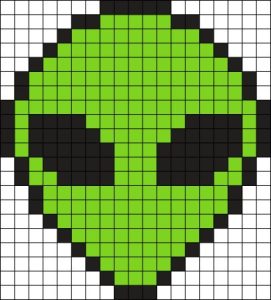 You've seen them in series, movies, and books. I'm talking about the classic UFO—black, green, and eerie. It's a classic pattern that will instantly be recognized by all generations from the kids to the grandparents making it a great project for everyone.
Plus, the materials that will be needed for this craft can be easily accessed.
2. Galaxy Aliens Pattern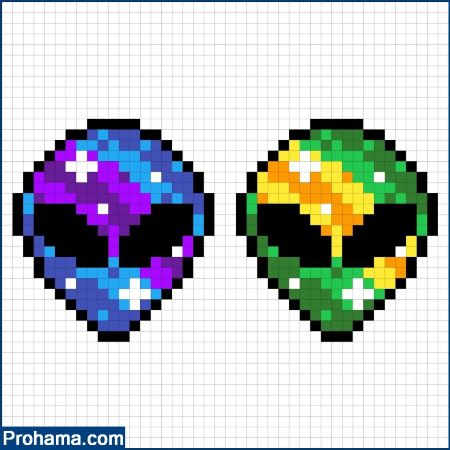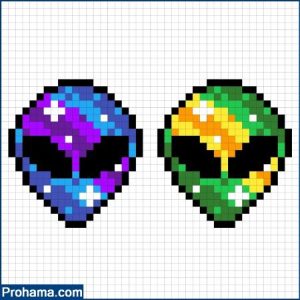 If you want to change it up a little bit, then this unique alien pattern will be best suited for you. There's no scientific evidence that UFOs are all green, so it will be more fun to experiment and use different colors for this craft.
Are you a fan of fantasy action video games? Here is a list of Legend of Zelda perler beads patterns for you.
3. Alien Colorful Gang Perler Beads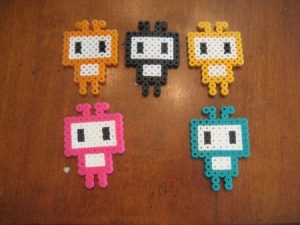 I understand that aliens can get a little too spooky especially for young children. But don't worry because they can still join in the fun because I've included these cute colorful aliens for them. Recreate this project by Deviant Art with your kids and their friends.
Now that we've conquered the skies, let's explore the underwater too. This list has the most magical mermaid perler beads crafts for you and your kiddos.
4. Cute Alien Perler Beads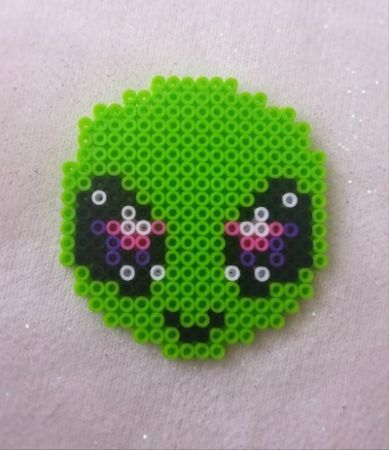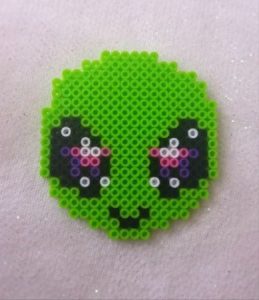 Looking at the planets from above is extraordinary. This alien shows how beautiful the galaxy is through its eyes. It's a cool project for kids who love astronomy.
I'm sure that they'll also love this star wars perler beads crafts so make sure to check it out as well. 
5. Cool Alien Perler Bead Pattern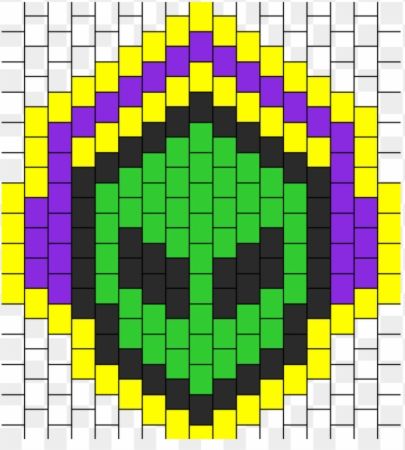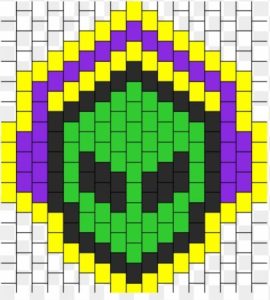 We don't know for sure if aliens are already with us. Who knows? Maybe they also enjoy listening to music! This cool alien perler bead pattern shows a different side of UFOs that us humans can relate to.
A is for Alien. Make this activity an educational experience for your kids as well by making these letter "A" crafts with them.
6. UFO on a Spaceship Perler Bead Pattern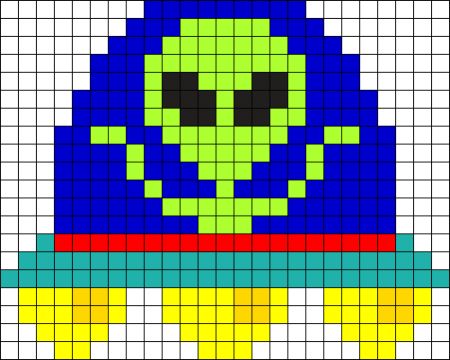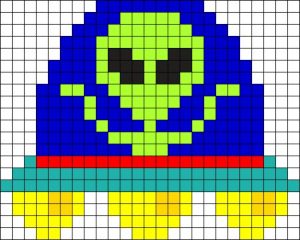 One of the coolest things about aliens is their vehicle (aka flying saucer). They feature the best tools in communication, navigation, and exploration. Your kids will enjoy making this craft because it includes two of the most mysterious things in the universe.
7. Gray Alien Pattern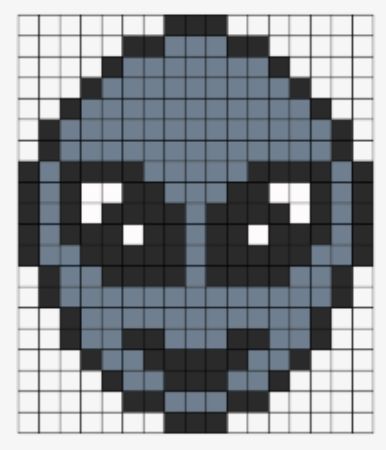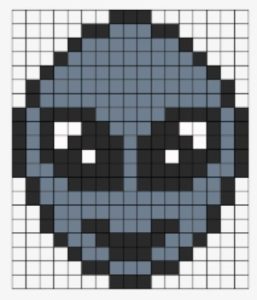 Give the kids some variety by adding this gray alien pattern to your to-do list. This pattern by Nice PNG is easy and straightforward for kids of all ages to follow. Plus, this looks like a very charming alien, too.
Check out these pokemon perler beads for some cute and irresistible patterns for your next project.
8. Fashionable Alien Perler Beads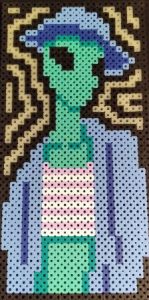 Who knew that aliens could have so much swag and style? I'll bet that everything they wear will be a hit with both humans and fellow UFOs. And this pattern will be a hit to perler bead lovers, too. The design is unique and captivating making it a fun craft to do.
Famous Aliens Perler Beads Patterns
9. Aloha Stitch Pattern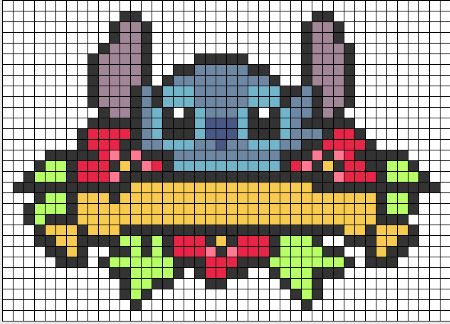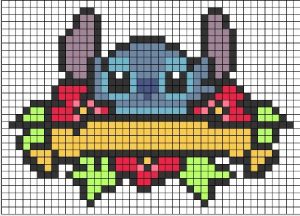 A cute Stitch pattern may be the only thing missing from your perler bead collection. Stitch together with some flowers is the definition of cuteness overload. So if you're looking for a pattern that's both pretty and fun to do, then this is the one for you.
Had a blast making this pattern? You'll love these kawaii perler bead patterns.
10. Heart Stitch Perler Bead Tutorial
Aloha!
Still looking for another Stitch pattern? Brianda Johara Bañuelos Acosta's video tutorial has got you covered. Watch this YouTube video to see how the magic happens that turns blue perler beads into Stitch and a heart.
11. Little Green Men Perler Bead Pattern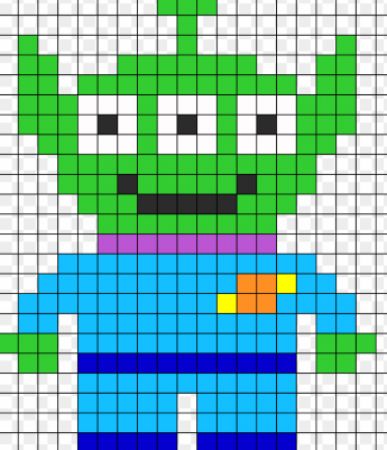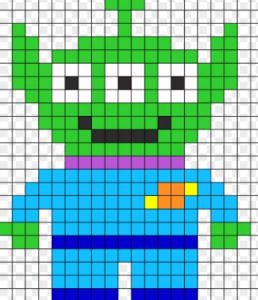 The Little Green Men of Toy Story made the movies more hilarious with their wit iconic lines and humor. If these adorable aliens are your favorite too, then you'll have fun making this craft.
Have a movie marathon and relive your childhood memories with this 4-in-1 Toy Story movie collection.
12. Reddit Alien Bead Pattern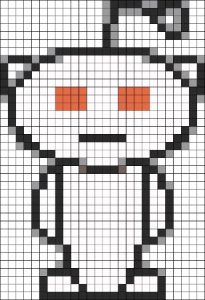 Do you know someone who's always browsing forums on Reddit? It's an entirely different world out there where people feel safe to express their feelings and to share their hobbies and passions. They'll enjoy creating this alien who's the mascot and face of the website.
13. ET Perler Bead Pattern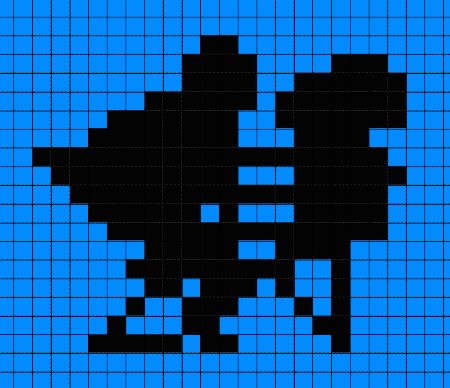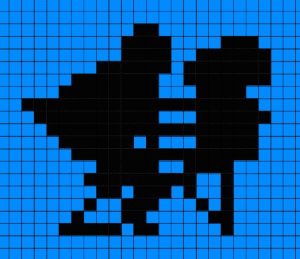 Even as a silhouette, people can still identify this iconic scene. ET may have premiered 40 years ago but its impact and relevance can still be felt today. Hop on and ride the bike to outer space with this perler bead pattern.
Let's hear it for our favorite green humanoid alien. I've made a list specifically for Baby Yoda perler beads patterns which you can check out here because one item just won't cover it for this adorable character.
The Finest Alien Perler Beads
And touchdown!
UFOs have always been a fascinating topic. They capture the imagination of people throughout the generations. With these alien perler beads crafts, I hope that you and your kids enjoyed exploring and getting to know more about these mystic creatures.
More exciting perler beads projects await you here: