Ahoy, matey! You've stumbled upon some of the easiest pirate drawings across the high seas (aka, the internet) which some may consider as valuable as hidden treasure.
The thought of drawing pirates might seem frightening to little kids, but fear not, since the drawings below are kid-friendly.
Throughout your marine voyages you'll spot some drawings of interesting pirates, their weapons and accessories, and beautiful ships that have traveled the Seven Seas.
Passionate kids will draw almost anything, especially when it's easy, so check out these easy animals to draw!
3 Pirate Drawing and Coloring Books
Before we get started with the list, I recommend looking at these drawing and coloring books that will inspire them and familiarize them with pirates!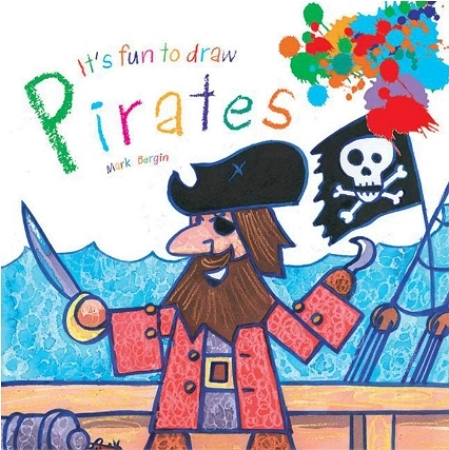 No other drawing book will introduce pirates and the open seas to kids better than this drawing book by Mark Bergin.
The book is true to its title: it contains captivating illustrations, easy step-by-step instructions, and fun facts that will keep your children hooked (pun intended) on drawing!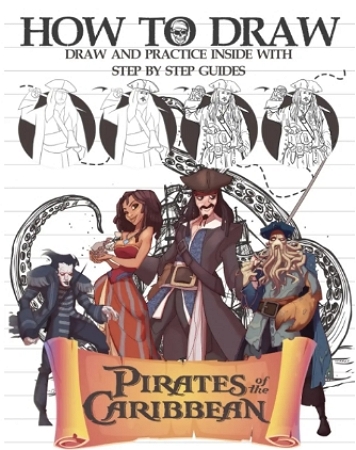 You can't miss The Pirates of the Caribbean when talking about pirates. After all, these movies defined and set the standard for the genre.
If your children idolize Jack – sorry, Captain Jack Sparrow – or would love to learn how to draw the face of Davy Jones, then this is the ultimate book for you.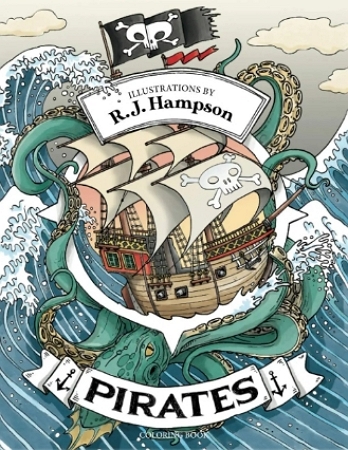 When you're not in the mood for drawing complex pirate ships, or detailed pirate beards, I suggest getting this Pirates coloring book.
A relaxing afternoon is guaranteed when you begin filling the pages of this coloring book. It would feel as if you're drifting at sea while sipping your favorite beverage and feeling the delightful breeze.
8 Drawings of Pirates
Time to meet the crew of your pirate ship! Draw these eight drawings to begin your incredible voyage.
It would be uncommon to meet a true pirate. To meet mermaids is even rarer, so try making these mermaid drawings!
4. How to Draw a Pirate – Tutorial
This cute pirate from EasyPicturestoDraw's video tutorial has each aspect of the stereotypical pirate: the eye patch, the hand hook, and the wooden leg.
What it doesn't have, though, is the menacing aura that pirates are usually associated with, so it's a great activity that won't scare your little ones.
Similarly, dinosaurs seem frightening. But as our list of dinosaur Perler beads has shown, they're quite harmless!
5. Draw a Pirate from Letter "E"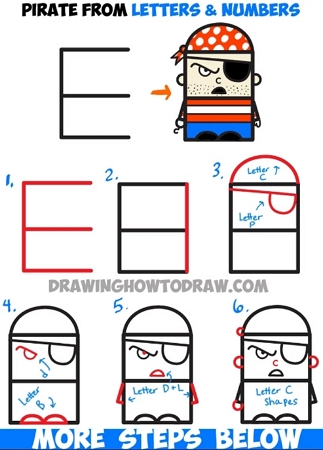 Teach children how to draw pirates with the letter "E" by following Drawing How To Draw's guide.
Drawing from a letter helps children reinforce their consonants and vowels, and improves their mental skills.
Our list of how to draw pigs also features an item with a similar method.
6. Simple Pirate Drawing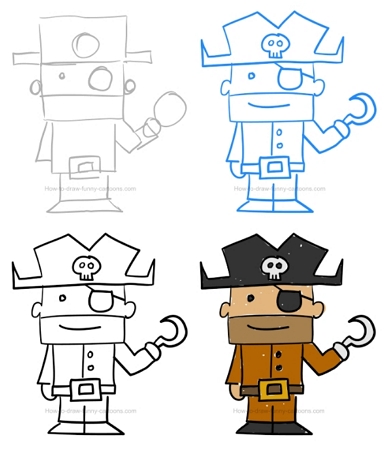 For a pirate who looks professional, How to Draw Funny Cartoons has got you covered with their easy step-by-step tutorial.
7. Pirate with a Wooden Leg Drawing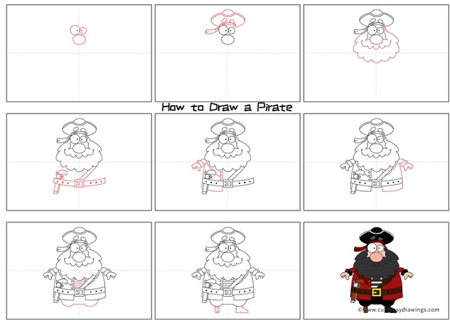 Cute Easy Drawings shares this drawing of a pirate, who can be passed off as the Santa Claus of the seas.
Chibi is a style of drawing where characters and inanimate objects are given exaggerated body proportions to make them look adorable.
That's exactly what Art for Kids Hub has done with this charming pirate. Remove from your kids the idea of pirates being threatening by letting them follow this video tutorial.
9. Pirate Lady Sketch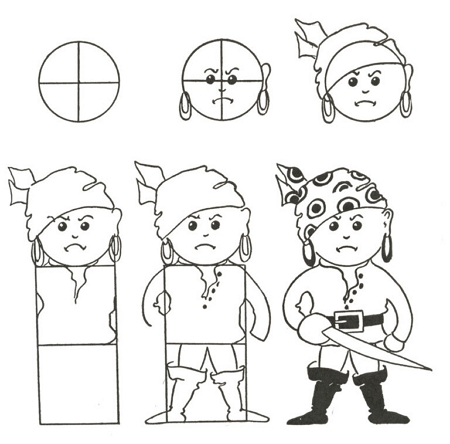 Naturally, there have been notable pirate ladies, too! If you've watched the Pirates of the Caribbean movies, there are many strong female characters, among which is Elizabeth Swann, who, though not a pirate herself, chose the pirate life.
Pirates strike fear into people by carrying the skull symbol. If your kids would love to terrorize their other drawings, then this video tutorial from Kids Learning Videos' channel is for them.
Halloween is near, so create a spooky environment in your home by decorating it with these Halloween painted rocks.
11. Pirate Drawing Idea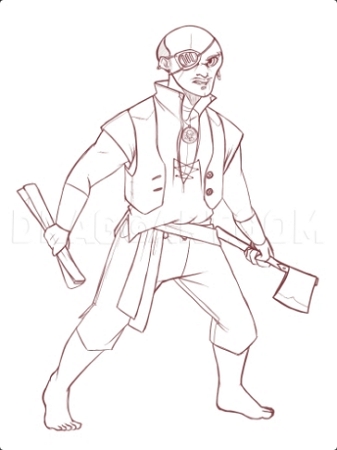 For a more detailed sketch of a pirate, Drago Art provides this awesome pirate drawing idea. Their step-by-step tutorial can be easily followed and it's found on their page.
If you love complicated drawings, these train drawings might be up your alley.
8 Pirate Weapons and Accessories Drawings
A pirate is not complete without his weapons and accessories. Complement your pirate figures with swords, guns, compasses, and treasure maps.
With these personal effects, a pirate is just as prepared to venture out as these PAW Patrol characters!
What's a pirate without his arsenal of weapons? Draw a stunning cutlass by following this guide made by Mister Brush.
Whether stolen or obtained honorably, a flintlock pistol is a great addition to any pirate's toolkit. Limo sketch's channel has the perfect flintlock pistol that any pirate would love to get their hands on.
14. Pirate Hat Drawing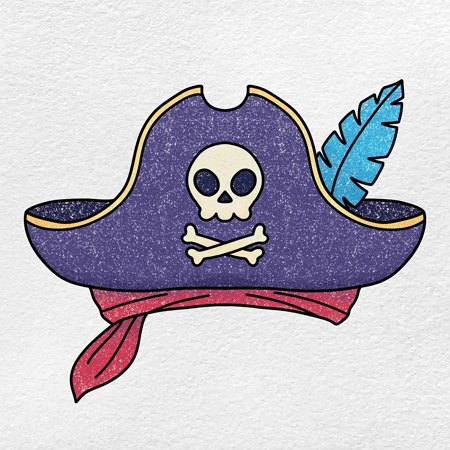 Hello Artsy teaches us how to draw a pirate hat through their tutorial. Dark blue is a typical color of the navy, but try and experiment with colors that you prefer.
The sailors in ancient times relied on stars to navigate the sea. Thankfully, we have this compass drawing tutorial from drawstuffrealeasy that'll prevent pirates from losing their way.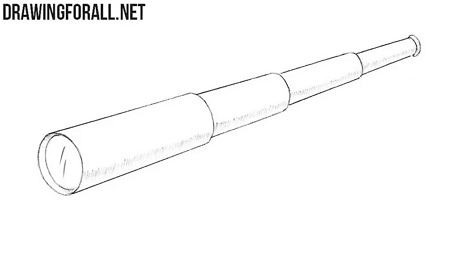 Drawing For All allows us to spot miles away whether land or danger lies ahead with this spyglass drawing.
Pirates sail all their lives to find a booty such as this one. You can have this treasure at your fingertips within an hour or two if you follow this guide by Art for Kids Hub.
18. How to Draw a Treasure Chest
Some treasure chests may not have the valuable loot pirates have been looking for. At least, with this treasure chest by Drawing For All, it's guaranteed that there are gold coins inside!
Do you know where else you can find gold coins? In this Legend of Zelda Perler bead patterns, of course!
19. Pirate Map Drawing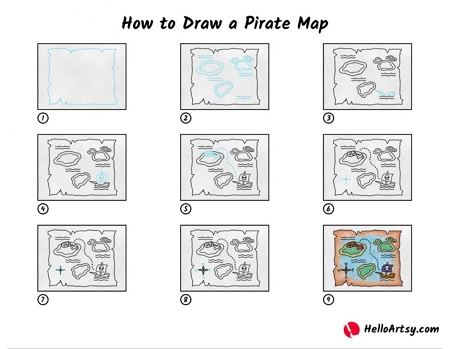 Some blindly venture out into the open seas in search of valuable treasures. Fortunately for us, there's Hello Artsy who provides us with this pirate treasure map drawing.
5 Pirate Ship Drawing
Ships are probably the most defining aspect of pirates, aside from pillaging and searching for treasures.
Who knows what a pirate will encounter on the high seas? Perhaps they might be frightened to see these large octopus drawings (a.k.a. the Kraken) on their way.
20. How to Draw a Pirate Ship for Kids
Pirates don't fool around when it comes to their ships. While some of them are complex vessels, this one from Super Easy Drawings' channel is simple but equipped with the essential details.
21. Pirate Ship Drawing Tutorial
If you wanna learn about shading, then this pirate ship from How to Draw Stuff's channel is for you.
The impressive part of their drawing is the color and shadow of the ship on the sea.
Explore more of the ocean by making these ocean crafts.
22. Easy Step-by-Step Pirate Ship Drawing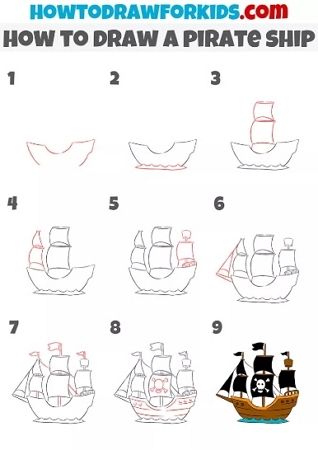 For a no-fuss, step-by-step drawing of a pirate ship, How To Draw For Kids has got you covered with their nine-step tutorial.
"Go big or go home", is my motto when it comes to drawing pirate ships. For a rewarding pirate ship drawing, look no further than this video tutorial by Brave Kids Art Club's tutorial.
24. Compact Pirate Ship Drawing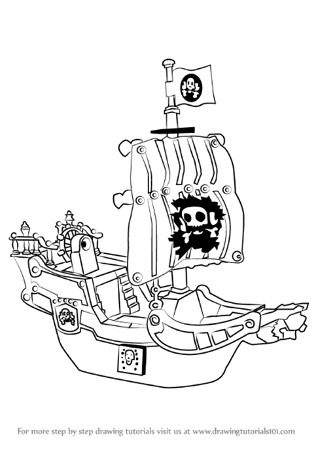 For a small yet detailed pirate ship, Drawing Tutorials 101 will not let you down with this surreal pirate ship drawing. Don't worry about the intricacies of the ship, as you'll be guided through the detailed tutorial.
3 Pirate Symbols
We can't miss out on some of the most notable pirate symbols, such as the skull.
Symbols can convey plenty of things, just like how these emoji Perler bead patterns do!
25. How to Draw a Pirate Flag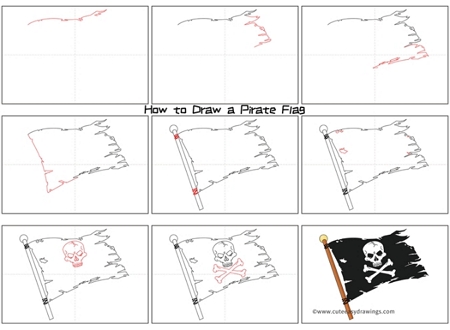 Cute Easy Drawings helps us create a worn-out pirate flag, which looks more impressive than it sounds.
26. Pirate Skull Drawing Tutorial
For a cartoon version of the skull, GuuhDrawings shares this straightforward video tutorial. Children don't have to worry about being terrified, or of any details, since the drawing is clean and pleasing to the eyes.
For a more complicated drawing, Art for Kids Hub takes the skull and crossbones drawing to another level by making it look realistic. This is a challenge for those who want to step up their drawing skills.
Heave Ho!
With enough practice, you or your little ones will be able to draw more than just pirates, treasure chests, and beautiful ships.
Try your hand at these other drawing guides: