If you need some shark Perler beads activities that you can sink your teeth into, then stumbling upon this post is a sign!
This list of Perler bead shark patterns contains all the shark designs you want to create, including the vicious ones associated with most sharks and unexpectedly cute shark patterns that kids won't be terrified of.
Discover all sorts of shark patterns by reading below.
And, if you haven't seen our easy Perler bead patterns, I highly recommend that you do since it contains valuable tips and tricks for beginners and experienced alike.
3 Shark Perler Bead Kits
Before diving into the most awaited shark patterns, be sure you're stocked up on those Perler bead materials and accessories. I've compiled some of the best kits for your convenience.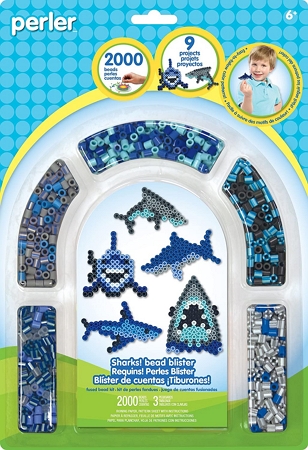 This shark fuse bead kit from Perler is a no-brainer when you're deciding to create shark designs.
Not only does the kit contains the necessary Perler beads, but it also contains pegboards, ironing paper, and an instruction sheet with patterns so you could make the best shark Perler bead designs free of worry.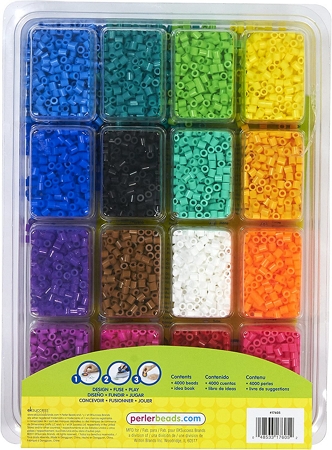 Are you a more creative type of person who loves to mix things up a bit when following Perler bead patterns?
Look no further than this, assorted Perler bead fuse tray that contains a wide array of colors and shades. The color options available in this set are sure to tailor the Perler bead pattern you're following according to your liking.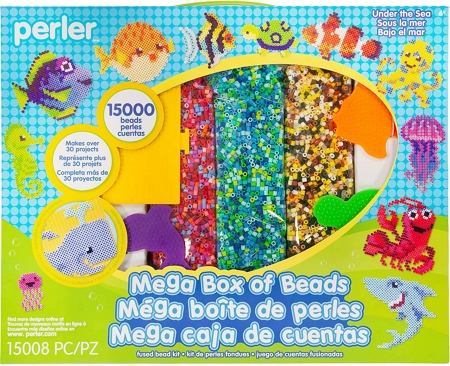 If you're looking to fill up your virtual fish tank with lovely creatures other than just the shark, this mega box of Perler beads will give you the most bang for your buck.
This "Under the Sea" box set contains a whopping 42 varieties of colors to choose from and over 30 cute and lovely sea creatures for kids to enjoy.
For more fish patterns, head on to our colorful Perler bead fish patterns.
6 Small Shark Perler Bead Patterns
Sharks are not born into this world big and scary as the media portrays it. They start as babies, small enough to perhaps pet them.
4. Easy Shark Perler Bead Pattern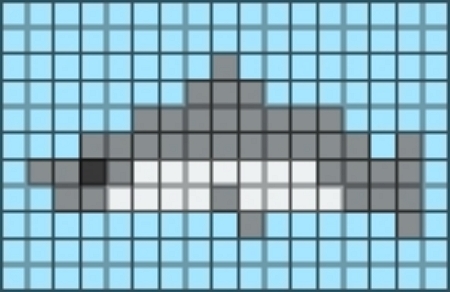 This small and easy shark shared by hope642 is just right for your little humans to make during a weekend.
With just three colors to worry about, I'm sure this is just the beginning of a long line of Perler bead activities for your children.
Here's another quick Perler bead design that kids will enjoy.
Children nowadays are audiovisual learners, meaning they can pick up information quickly through sound and sight, and this Perler bead video tutorial from Lacey's Craft's channel provides exactly that.
6. Simple Shark Perler Beads for Kids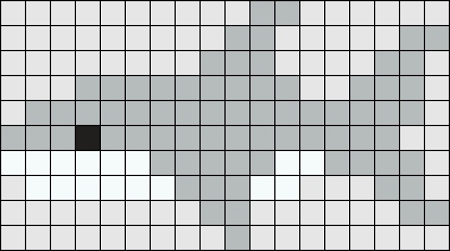 You won't be let down by this pattern by Jayrogue, who makes a shark pattern that's fuss-free.
7. Unique Shark Perler Beads Design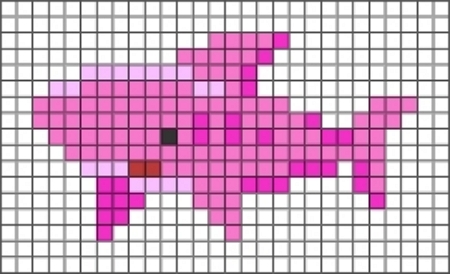 Who said sharks can't come in different colors?
That's what Karlaa1234 probably had in mind when they made this unique pink shark pattern.
The shark is filled with shadings that can be appreciated by those with an eye for detail.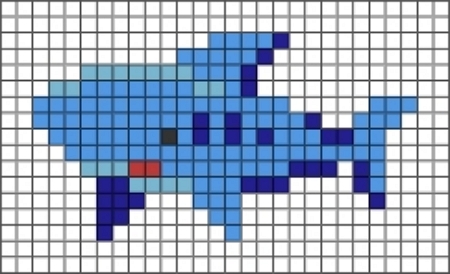 If you like sticking to the classics, then _laura_ has got you covered with this blue shark pattern.
8. Derpy Shark Hammerhead Design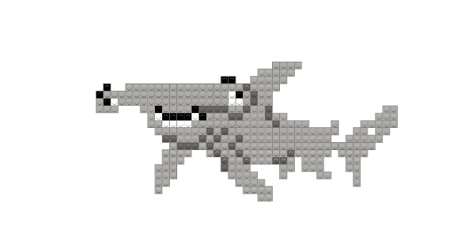 Looking for a couple of laughs?
This derpy shark hammerhead from Brik will surely make your day.
Some funny-looking patterns are waiting for you in this list of Fortnite Perler Beads, too!
4 Terrifying Shark Perler Bead Patterns
9. Hammerhead Shark Perler Beads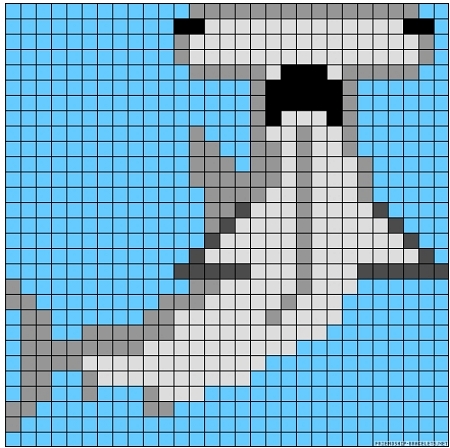 The shape of these creatures is funny to look at when they're a pattern.
But make no mistake, seeing one of these hammerhead sharks while you're swimming in the open sea can be the most terrifying experience you can have.
Good thing this pattern by Keoherb isn't too fearsome.
10. Hunting Shark Pattern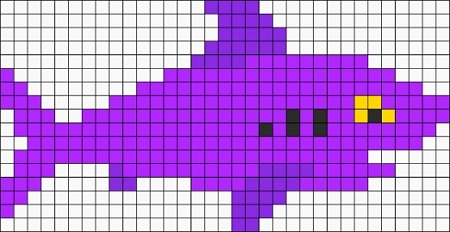 StaleCheese nailed this shark pattern with its concentrated eyes and hungry look on its face.
11. Bloodshot Eyes Shark Pattern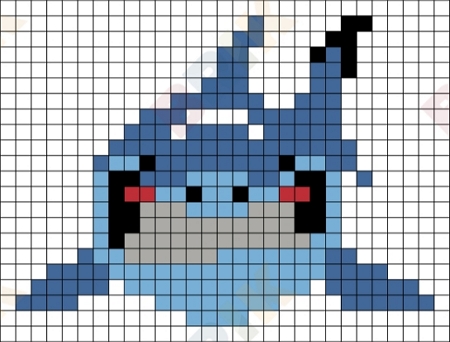 Here's another terrifying image from Papik for those who dare to create such a design.
Sweat with fear while making this shark pattern that looks as if they're zeroing in on their prey.
Keep your adrenaline flowing and heighten your senses by practicing with these spooky Halloween Painted Rocks.
12. Aggressive Shark Perler Bead Project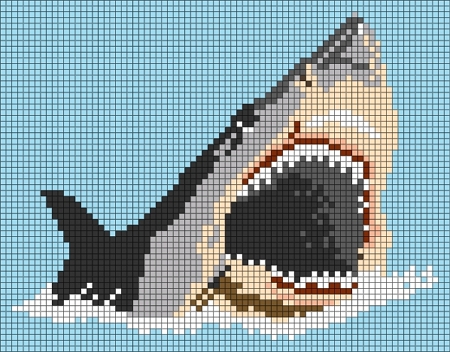 For a project that you can proudly display on your wall, ashlynb28 has got you covered with this aggressive and sophisticated shark pattern.
This Perler bead activity is sure to keep you busy if you're seeking a meaningful activity to do over the weekend.
These 3D Perler bead patterns are some other satisfying ways to spend your free time on.
5 Popular Sharks Perler Beads
Sharks have been around for more than 400 million years, outliving even the dinosaurs.
These next five patterns have been around for just decades but they are some of the most popular figures in media.
Travel in the Jurassic era and make dinosaur Perler beads and dinosaur crafts now!
13. Bruce from "Finding Nemo" Shark Pattern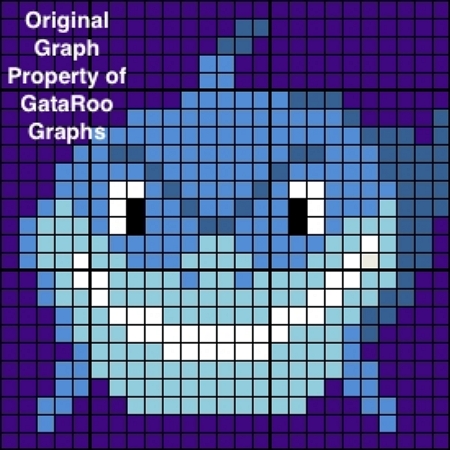 Bruce is a great white shark from the classic film, Finding Nemo.
Despite Bruce's menacing appearance, he's actually a pleasant and friendly shark. Except when he smells blood, then his shark instincts start to kick in and he enters into a frenzy.
GataRoo Graphs has provided this Perler bead pattern of the iconic scene when our protagonists meet Bruce.
Head on to our list of Mickey Mouse Perler Beads for more classics.
14. Shark from "Jaws" Pattern Idea

There's a reason Jaws is one of the best movies of all time.
It has a lot of scary moments, which are built up with the right amount of suspense. Here's maylina669 presenting a Perler bead idea of the iconic film.
These Star Wars Perler Beads are also one of those "old but gold" classics.
15. Sharpedo Perler Bead Pattern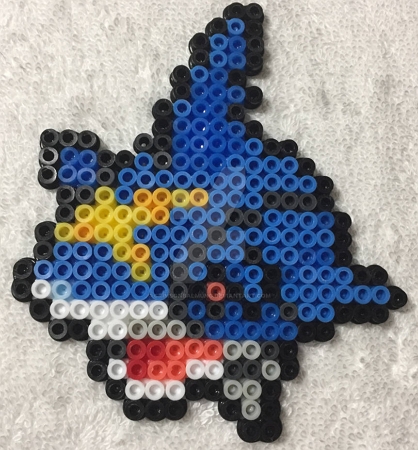 Also known as the Bully of the Sea, Sharpedo is one of the most feared Pokemon in the waters.
However, tame one like this from CrimsonBalmung and you'll have one of the fastest swimming Pokemons out there.
Gotta catch 'em all with these Pokemon Perler beads.
16. Sharkira Perler Beads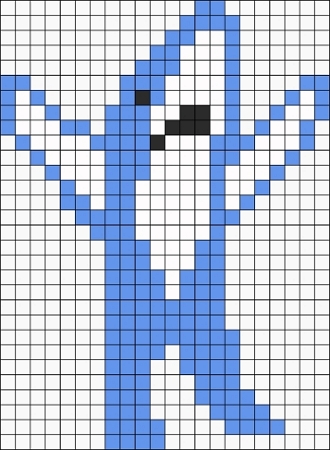 Shark-ira is a funny little video parodying the singer Shakira while dancing to her song, Hips Don't Lie.
If you haven't seen it, then you must be living under a rock!
Jokes aside, this thing has made millions laugh. I'm sure this pattern by magicalkoneko will make you laugh as well.
17. Baby Shark Perler Beads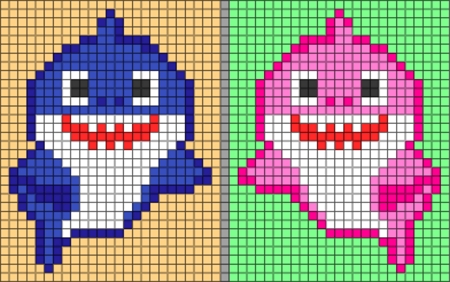 There are fewer sharks more popular than Baby Shark.
This nursery rhyme has probably been played in every household that has a toddler or young child. If you're one of those, and you most likely are, then making this Baby Shark pattern by knotopia will make your little ones happy.
Here are other cartoon shows that kids will enjoy: Paw Patrol crafts and Bluey crafts.
6 Kawaii Shark Perler Bead Patterns
Sharks have a really bad reputation for being emotionless and aggressive.
These next patterns might convince you otherwise.
Here are kawaii Perler bead patterns that are similar to these cute shark patterns.
18. Cute Baby in a Shark Costume Perler Bead Design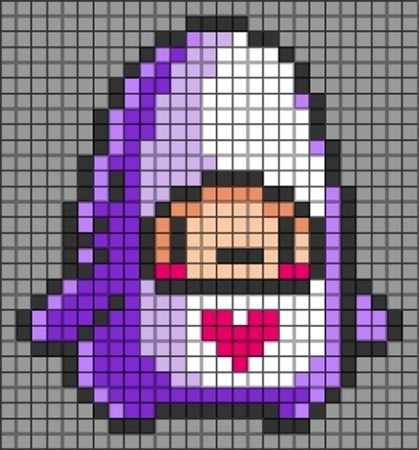 First on this subcategory is a little child in a shark costume pattern, brought to you by LindaAHrpr. That little heart on its belly will melt anybody's heart.
Try making more heart Perler beads here!
19. Cat in A Shark Costume Perler Beads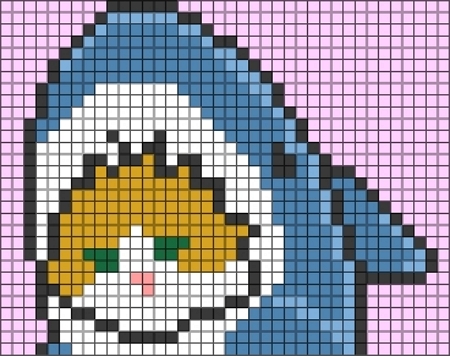 Here's another shark costume.
But this time alexas put a cat in it. It's very adorable unless you see it as a shark eating a cat, in which case it's quite a violent image.
If you're a cat lover, however, you won't be able to resist the pattern and also these other cat Perler beads.
20. Tiny Kawaii Shark Perler Beads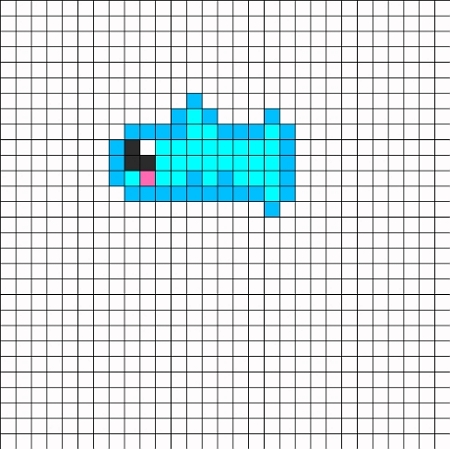 Looking for a 30-minute activity with your little ones? Try this tiny kawaii shark by lita. Mix the colors up to stimulate their creativity.
If you'd rather train their drawing skills then I suggest these easy animals to draw for kids.
21. Happy Shark Perler Bead Pattern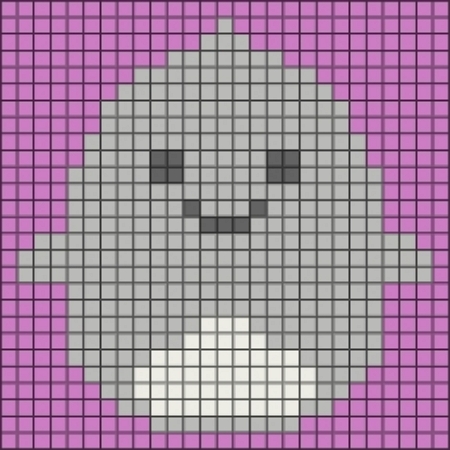 For a shark that's a bit chubbier than usual, here's lizzie645 providing us with a squishy shark.
Try some cuddly and squishy activities with these marshmallow crafts.
22. Stingray Perler Bead Pattern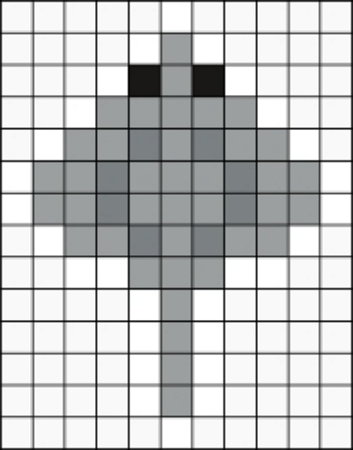 The stingray is a cousin of the shark.
I would have never thought of that since the stingray is such an adorable creature. Here's _keroppi_ creating a small and cute stingray.
23. Cute Shark Pet Perler Bead Pattern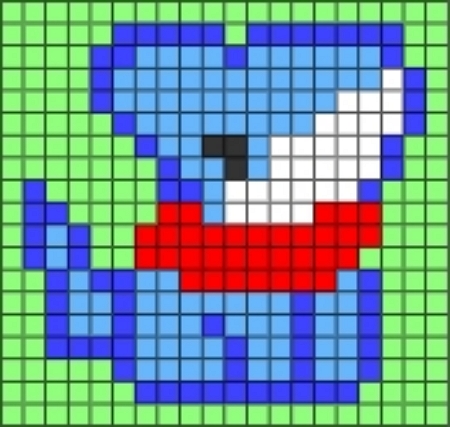 Did you know you can have a pet shark?
Just kidding, but with this shark on a leash pattern by Sarah99, you could simulate having one.
Those with pets and dog lovers will love these dog Perler beads as a tribute to their companions.
Fin-Tastic Shark Patterns and Designs!
After making these shark Perler beads, you'll realize that these creatures aren't half bad.
Don't stop now, and make these other Perler bead patterns: