Dragons are some of the coolest and fiercest legendary creatures, and doing these dragon Perler beads will make them become reality.
Dragons are found in folklore of various cultures around the world. Some dragons even breathe fire as depicted in Western literature, so it's not surprising that people find these mythical beasts fascinating.
If you're new to making fuse beads, check out our easy Perler bead patterns for a beginner's guide on this exciting activity.
3 Melty Bead Accessories & Sets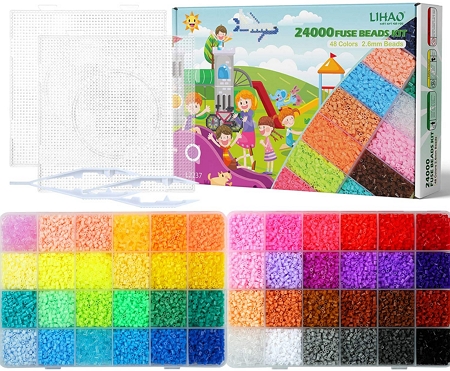 Whether your kids are just starting out or they're already experts, it's always great to keep a good stock of these fuse beads because they run out when you least expect it.
The set includes 24,000 fuse beads with 48 different colors, making your little ones ready for the dragon Perler bead patterns below.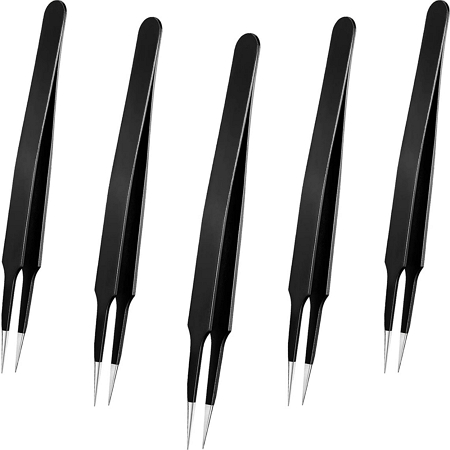 If you're having a hard time with placing each bead on the pegboard, these tweezers will come in handy. They pick up beads easily and quickly.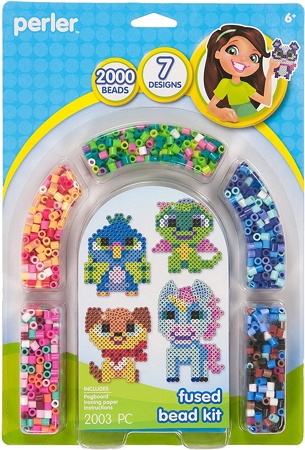 Dragons are mythical creatures, so I've included this fuse bead kit if your children would like to create other legendary animals.
Speaking of mythical animals, try making these unicorn crafts as well.
9 Dragon Perler Bead Patterns
Dragons are big enough to raze cities, but these first nine dragon patterns below demonstrate that not all dragons are large and dangerous. In fact, most of them are actually adorable enough to appeal to kids!
4. Chinese Dragon Perler Bead Pattern for Beginners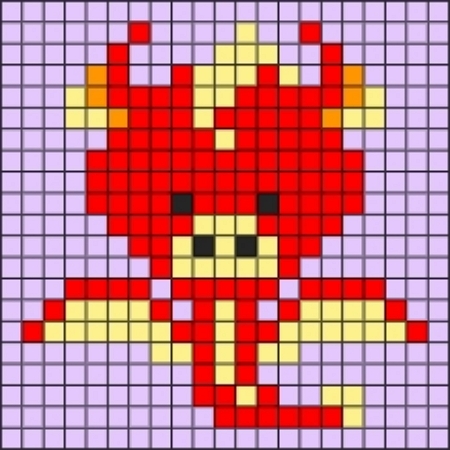 The dragon is a prominent figure in Chinese folklore because the Chinese see them as powerful but benevolent creatures that bring luck and rain during periods of drought.
Aracne lets you get acquainted with this revered symbol by creating a simple red dragon pattern.
5. Spyro the Dragon Perler Bead Pattern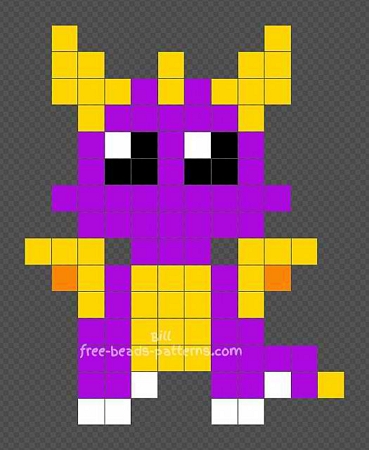 Free Beads Patterns shares a simplified pattern of the titular protagonist in the game "Spyro." Just like in the franchise, kids can join Spyro in his adventures across the realms of Dragon World.
6. Ice Dragon Pattern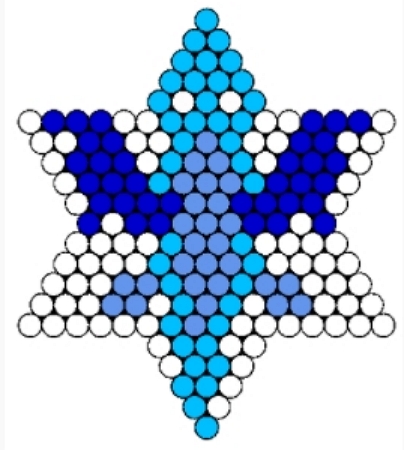 Perler beads are a great activity for kids to learn various figures and shapes. For example, this pattern created by Miste0r creates an ice dragon design on a star-shaped pegboard.
7. Crackle from My Little Pony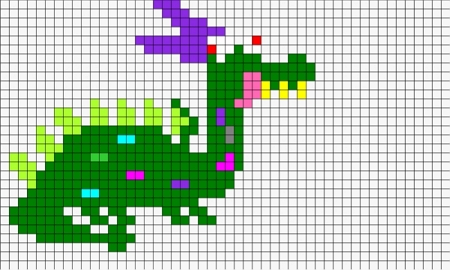 PNGItem recreates a silly dragon, Crackle, from the magical world of My Little Pony.
If you're looking for more crafts from kids' shows, here are Bluey crafts and PAW Patrol crafts that might be familiar to your little ones.
8. Yellow Dragon Pattern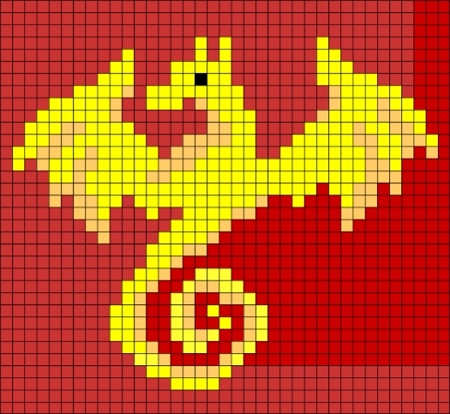 Dragons are depicted as majestic creatures with scales that reflect the sunlight, and theknots_1 captures that image perfectly with this flying yellow dragon pattern.
This design is easy despite it's complicated appearance.
9. Fire-Breathing Dragon Pattern
Western literature depicts the dragon as a fire-breathing creature that bring destruction to villages, so Manufacture Du Pixel designed a red dragon mid-action.
10. Golden Dragon Perler Bead Pattern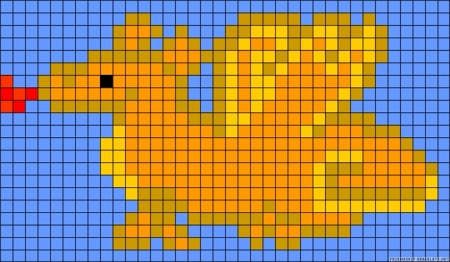 Here's another golden dragon pattern created by iwantcake811 that simple enough for beginners.
11. 3D Dragon Perler Bead Project
Witness the full splendor (and cuteness) of the dragon with this 3D Perler bead pattern by Lacey's Crafts.
For more 3D crafts, check out these 3D paper flowers that will make your next spring celebration more memorable.
6 Cute Dragon Fuse Bead Patterns
Dragons can look mean and tough, but there are also dragons that are cute, as these next six Perler bead patterns prove.
Working with a toddler? We get it. Try these letter D crafts to keep that wandering mind entertained.
12. Spike from My Little Pony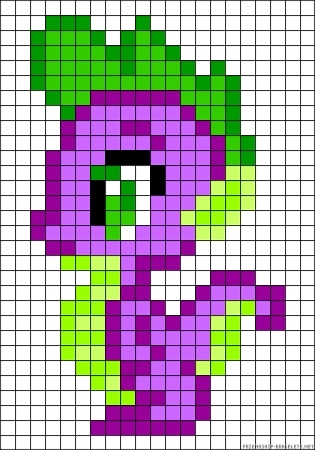 Audrey_Anne_G  brings to life another My Little Pony character with this Spike the Dragon pattern.
If you'd like to enhance your children's drawing skills, let them try these mermaid drawings.
13. Purple Baby Dragon Pattern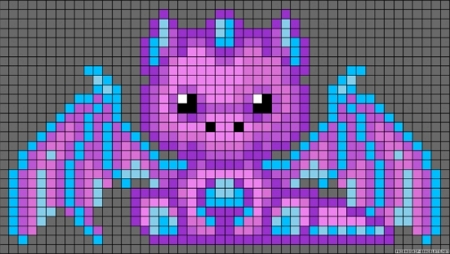 Dragons supposedly hatch from eggs just like most birds and reptiles. Sareana shares a pattern of a cute baby dragon who looks like it just hatched from a purple egg.
Check out our compilation of chicken crafts and duck crafts to explore what else hatches from an egg. 
14. Sitting Dragon Perler Bead Pattern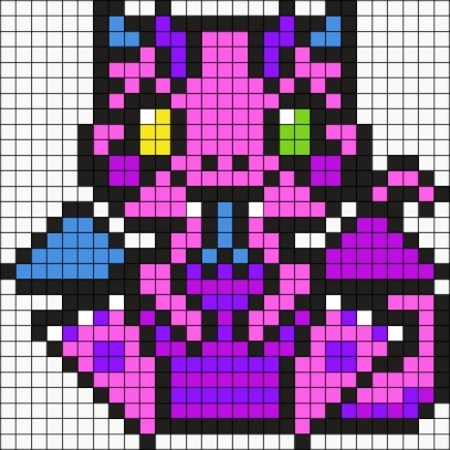 Adult dragons soar up in the sky when their wings are fully developed.
But just like kids, dragonsparkles shows us with their sitting dragon pattern that even mythical creatures need to develop their motor skills to reach their full potential.
The black outline on this design allows every part of this cute dragon's body discernable.
15. Happy & Cute Dragon Pattern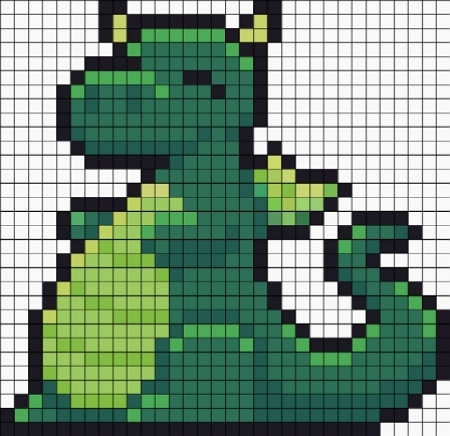 Lonely days call for a cheerful dragon such as this one by Perlerbabe.
Don't despair during those rainy days – make these rainbow crafts to remember that the sun will always shine.
16. Large Figment the Dragon Pattern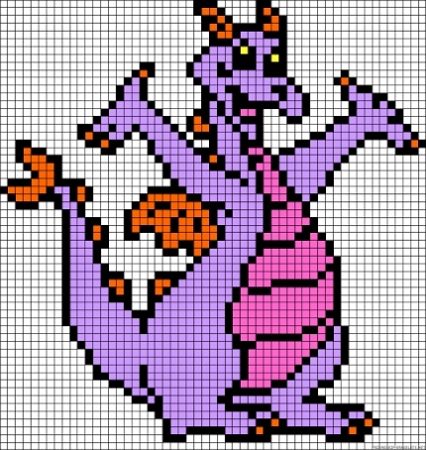 Disney has an innumerable amount of mythical creatures and beasts, so it's normal that some are simply forgotten, like Figment the Dragon.
Rabidtacy kindly reminds us of this purple dragon who serves as Epcot's official mascot.
Figment has also appeared as a cameo in various films, such as Inside Out and Toy Story 4.
We've also compiled some Toy Story crafts for kids who are huge fans of the franchise!
17. Shy Dragon Perler Bead Pattern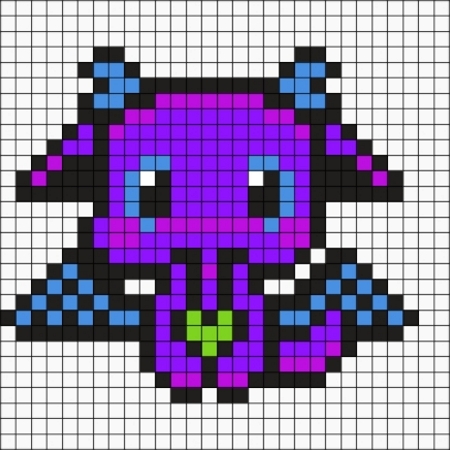 Here's another pattern by dragonsparkles who designs an easy dragon with a shy personality.
7  Perler Bead Patterns of Famous Dragons
There are plenty of dragons that have been portrayed in popular media and that we've come to love. Here are just some of them.
18. Dragonite from Pokemon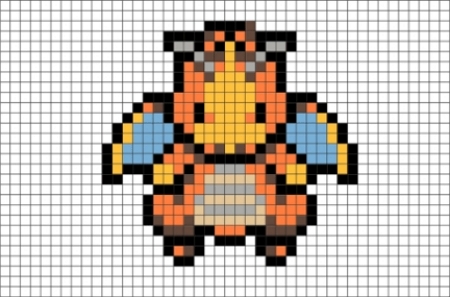 There are a lot of dragons in the world of Pokemon, but one of the most famous ones is Dragonite. NicePNG creates a Perler bead pattern of this gentle giant that's fierce in battle.
19. Charizard from Pokemon Perler Bead Pattern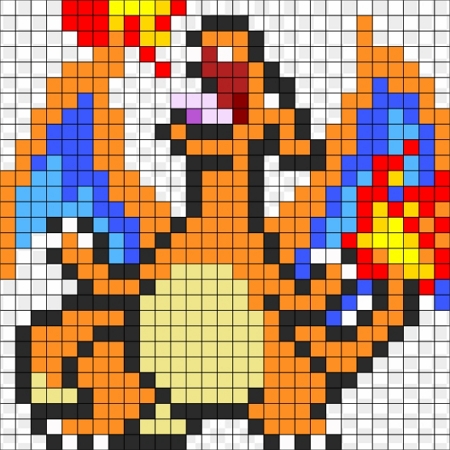 Another dragon that many kids are familiar with is Charizard, and PNGFind allows you to create your very own Perler version of this iconic Pokemon.
Try to "catch them all" by making these Pokemon Perler bead patterns as well.
20. Ender Dragon from Minecraft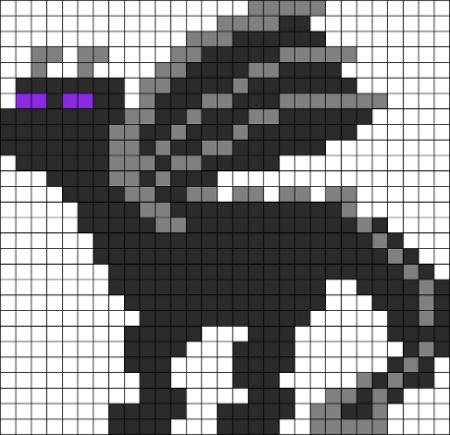 Minecraft can be played without ever encountering the Ender Dragon. But for those who dare challenge this beast and wish to achieve glory, PikPNG has a great pattern.
Are you a Minecraft fanatic? Try making these other Minecraft Perler bead patterns.
21. Faerie Dragon from World of Warcraft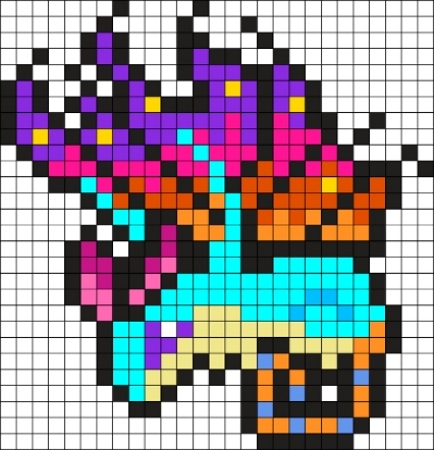 There are many types of dragons, and SeekPNG explores one of the lesser-known ones by sharing this faerie dragon from the game World of Warcraft.
Instead of breathing fire and creating destruction, the faerie dragon is known to cure illnesses and heal players.
22. Toothless Perler Bead Pattern from How to Train Your Dragon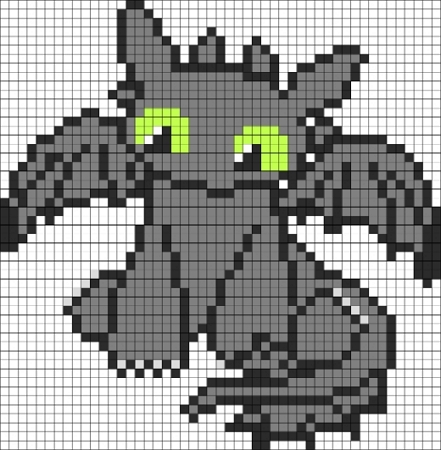 Anyone enthusiastic about dragons should be familiar with the cutest dragon out there, Toothless. NicePNG creates a large pattern to easily follow.
23. Skyrim Dragon Logo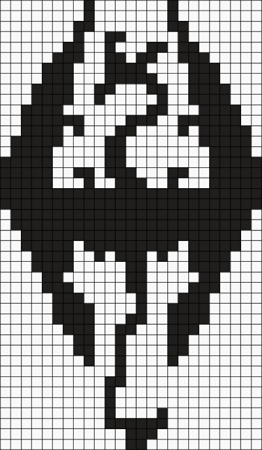 Skyrim is possibly the best role-playing game out there, and Sebbazz commemorates it by creating the iconic logo.
Prepare a lot of black fuse beads for this one because the pattern is made entirely with black beads.
Bonus 3D Perler Pattern
24. DIY 3D Toothless Perler Bead Project
Train your very own dragon by following this DIY 3D guide created by Lightning Rocket Creates.
The best part of this is that there's no gluing involved!
Bring These Mythical Dragons to Reality
Whether they breathe fire, summon rain, or cure illnesses, these dragon Perler beads will find their way into your and your children's daily activities.
To develop your children's drawing skills check out these other posts on the site: