Lilo and Stitch celebrates its 20th anniversary this year, so get to know Hawaii's most dangerous (and adorable) koala-slash-alien with these Stitch Perler beads!
For a 20-year-old film, some of its life lessons and themes, such as the importance of family, are timeless and resonate with many people today.
If you're one of the people who find themselves returning to this film, with its endearing characters, humor, and enduring family values, then there's no reason not to make the Stitch Perler bead patterns below.
3 Materials for Stitch Perler Bead Activities
For your convenience, I've included some materials, like Perler fuse bead packs and pegboards, freeing you of the time spent searching for them.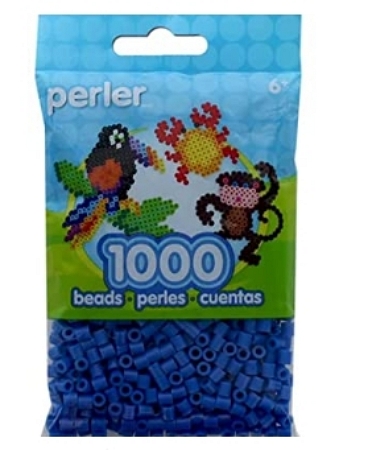 Stitch is a blue alien experiment that has been mistaken by Lilo for a dog. We're tackling Stitch Perler bead activities, so it's best to stock up on blue Perler beads.
These contain 1,000 fuse beads per pack, which should be more than enough for several Stitch patterns.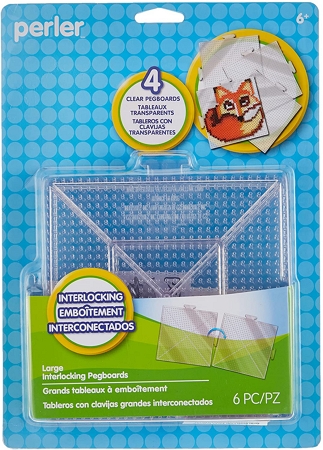 All of the Stitch designs below will require a square pegboard. Some patterns may be small, but others are large enough for display. For the larger ones, you can interlock these four pegboards to form a larger base to assemble Perler beads on.
If you have a circle-shaped pegboard, you can turn to these circle Perler bead patterns or heart Perler beads!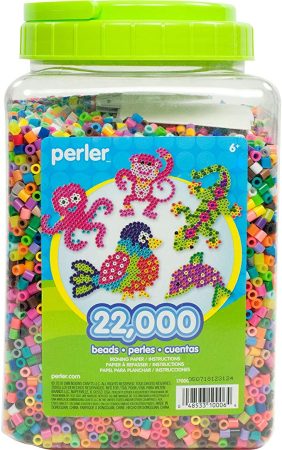 While Stitch's color is dominantly blue, his other features are made with other colors. Additionally, Stitch isn't the only one featured in this list.
As you will see there will be patterns of other characters too, such as Lilo, Angel (Experiment 624), and other antagonists and side characters. For those patterns, you may need to stock up on Perler beads of assorted colors.
10 Classic Stitch Perler Beads
We'll start with the classic patterns that any fan will enjoy making. These vary from solo Stitch patterns to patterns with Lilo and Stitch in them.
Are you a beginner? Head on to our easy Perler bead patterns for a comprehensive tutorial!
4. Quick Stitch Perler Bead Pattern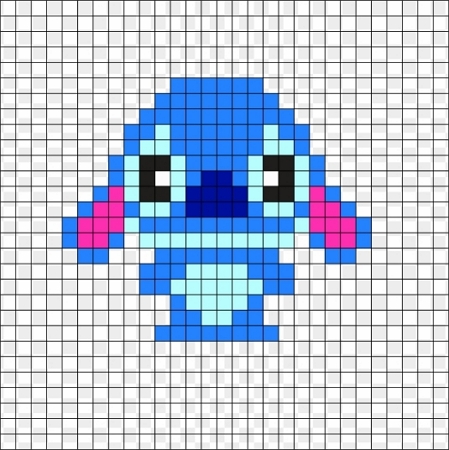 The moment Lilo saw Stitch in the animal shelter, she knew she had to take home this adorable and weird-looking creature. PNGFind, with their pattern, reminds me of that exact scene, where Stitch had to transform from an ugly alien into a charming pet.
For more adorable patterns, check out these kawaii Perler bead patterns.
5. Stitch Head Perler Bead Pattern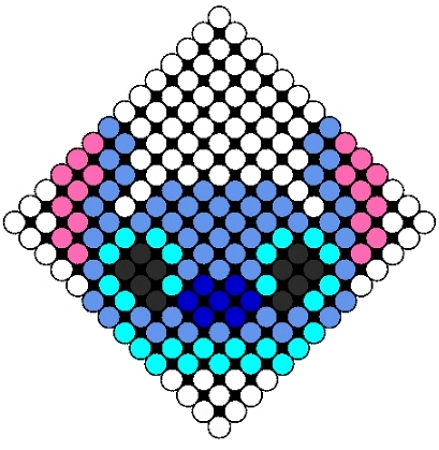 Don't be fooled by the shape of this pattern — it's just a clever way by blackxdiamond14 to create a Stitch head pattern. It's simply a square pegboard that has been turned diagonally to enable a different design that's not possible with the regular angle.
6. Small Lilo and Stitch Perler Bead Pattern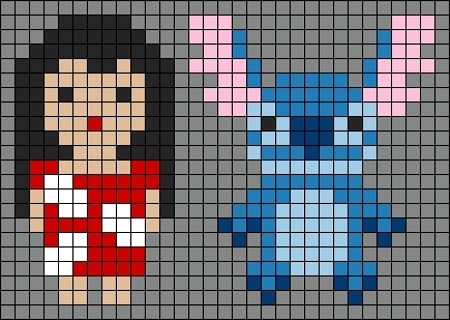 If your little ones are looking for companions to play with, look no further than these easy Lilo and Stitch design by Aracne. The figures have been simplified, as noted with their eyes and size, to make it easier for your children to make.
7. Lilo Pattern for Display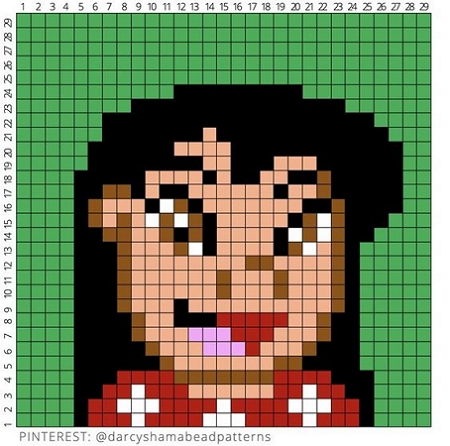 Little girls who see themselves in Lilo and are inspired by her should make this pattern of a portrait of Lilo, shared by Darcys Hama Bead Patterns.
8. Easy Scrump the Doll Pattern for Children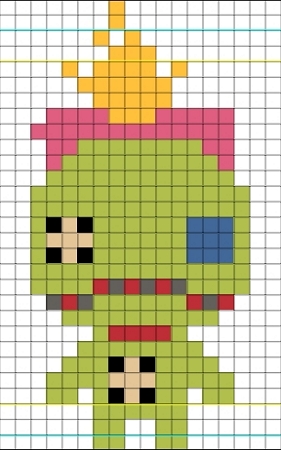 Anyone who is a fan at heart won't forget Scrump, a.k.a. Lilo's homemade rag doll. Lilo often performs surgery on Scrump since she's frail.
Just like Lilo who develops her fine motor skills by repairing Scrump, so too can your kids by assembling this pattern of Scrump, courtesy of empanadablackening6.
9. Stitch and Angel Couple Perler Beads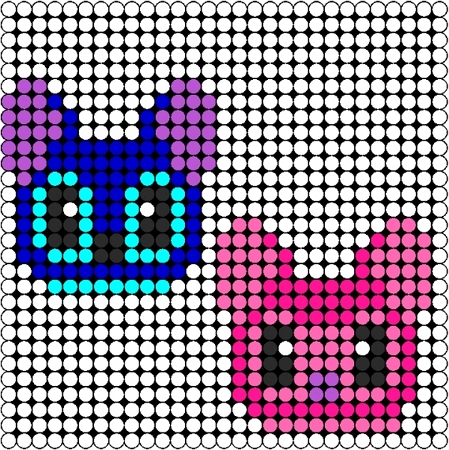 While Stitch has Lilo and her family to fully embrace and accept him wholeheartedly, I can understand if he sometimes feels lonely. He is an experiment, after all, a weird creature who escapes and crashes on the island of Hawaii.
Thankfully, there are similar experiments just like Stitch, like Angel. With this pattern from Kandi_Kitty94, your Stitch patterns won't feel alone anymore.
10. Sitting Stitch Perler Bead Pattern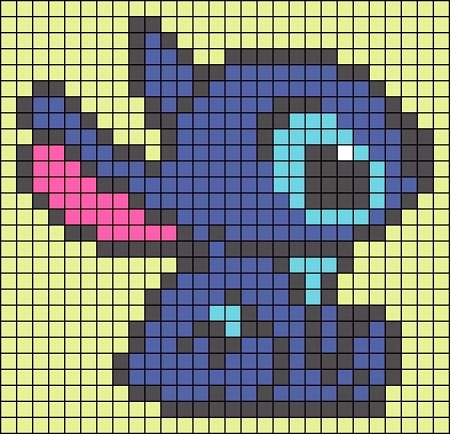 It's easy to forget that Stitch is a highly intelligent and dangerous creature when you see adorable Stitch patterns such as this sitting one from Naomi_swim.
11. Easy Stitch Pattern for Children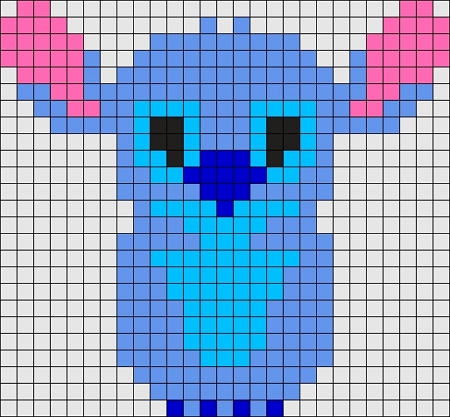 If you're looking for an activity to do on a weekend, tashar_h has got you covered with a Stitch pattern that can be done in less than an hour.
12. Basic Lilo and Stitch Perler Bead Pattern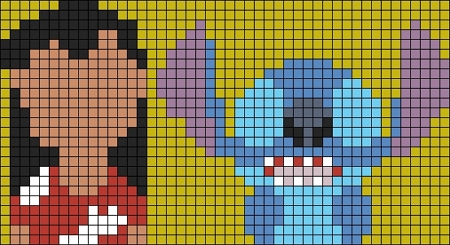 Adilene925 shares a basic pattern of Lilo and Stitch, both of whom are lacking facial features. This is a great option for those who would like to stimulate their creativity and imagine how they'd complete such figures.
5 Adorable Stitch Perler Bead Patterns
While Stitch is already adorable, these next seven patterns will make us completely forget that he was created to destroy things.
13. Charming Stitch and Angel Perler Bead Pattern
Angel is Stitch's love interest, so here's Toriduarte's pattern involving the two of them. Make this for someone to make them feel special.
For more delightful crafts that kids can make, don't forget to make these Valentine's Day crafts for toddlers.
14. Stitch "Ohana Means Family" Pattern
One lesson that we can learn from the film is that family is there for us when we need them. As the iconic line says, "Ohana means family, and family means no one gets left behind."
Make this pattern by jenpwr recalling the scene where Stitch said that famous line.
15. Disney Tsum Tsum Stitch and Scrump the Doll Pattern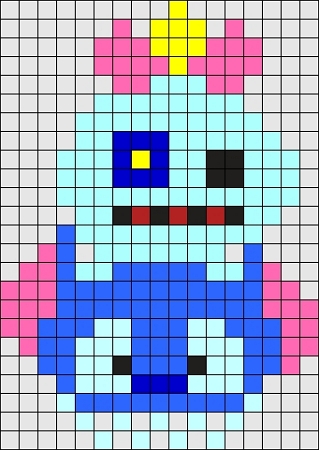 This Stitch and Scrump pattern by NumninG is reminiscent of Disney's Tsum Tsum line. Tsum tsum are really cute collectible toys that can be stacked on one another.
If you'd like to create more Disney stuff, then head on to our Mickey Mouse Perler beads and DIY Mickey Ears.
16. Stitch Hugging Pillow Pattern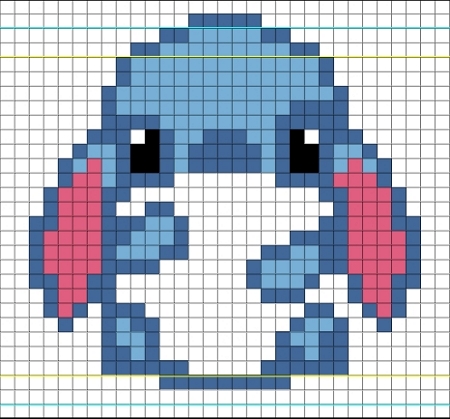 You wouldn't expect that Stitch is a genetic experiment designed to kill if you saw this endearing pattern of Stitch hugging a pillow, courtesy of Brik.
If you love fluffy stuff, you'll adore these marshmallow crafts.
17. Small Stitch Perler Design for Kids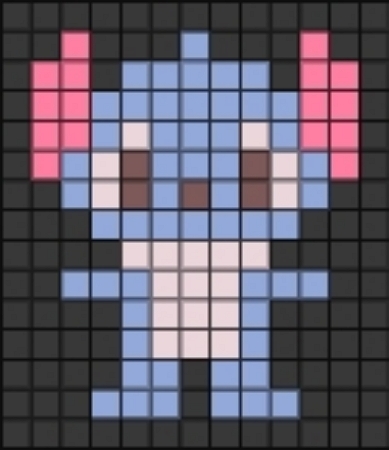 For a small pattern that your toddler can play with or attach to their bag or pencil case, try out elena_elg's small Stitch design.
These bee Perler beads are also small and great for children to develop fine motor skills.
18. Stitch and Angel Perler Beads
For a couple of amazing patterns to display, cornflower provides a design of Stitch and Angel wearing grass skirts and dancing.
4 Big Lilo and Stitch Perler Bead Patterns
These next four Lilo and Stitch patterns involve big designs that are great to display.
19. Lilo and Stitch Characters Perler Beads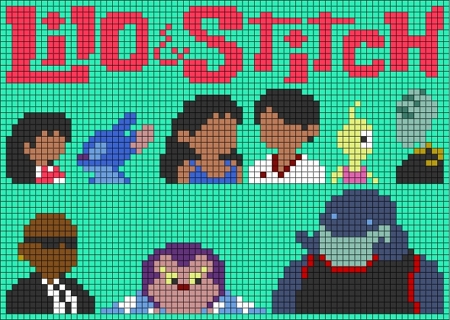 Lilo and Stitch might be the two main characters in the movie, but without these secondary characters, the movie as we know it simply wouldn't exist.
Here's mel315 providing a pattern of each of the different characters, such as Nani, David, Gantu, and other agents from the movie.
20. Happy Lilo and Stitch Perler Bead Pattern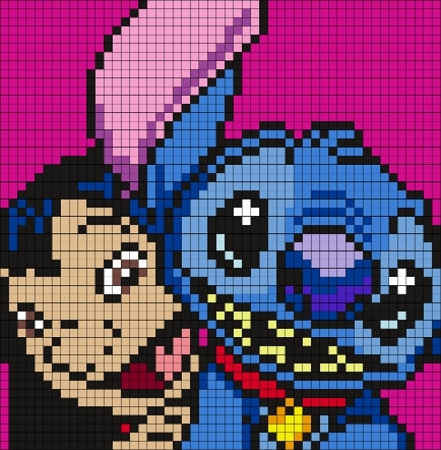 Would you love to create a design that will give your little ones a sense of achievement? Don't worry, maninthebook is here with this big Perler bead pattern.
If a single pegboard is not enough, you could always interlock them to create a bigger canvas.
21. Stitch Perler Bead Template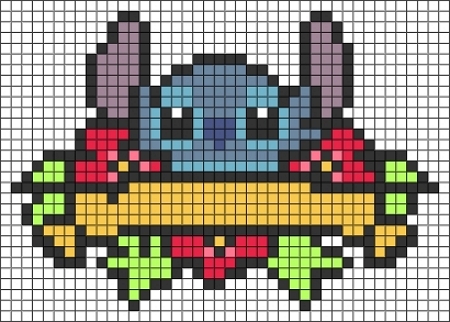 TBNRjakcy makes a pattern that you can hang on your wall. They even leave space underneath Stitch, to write "Ohana", for example, or any meaningful word that's important to you.
22. 3D Stitch Perler Bead Pencil Holder Project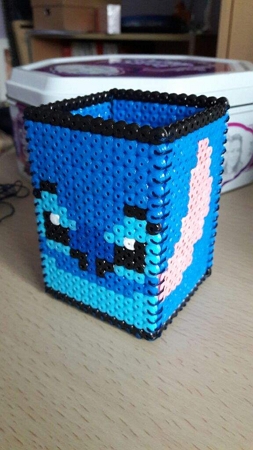 For a project that's both appealing and functional, StitchStar94 shares this Stitch pencil holder. Their guide has easy-to-follow instructions from start to end so you can complete the craft.
Here are other amazing 3D Perler bead patterns.
No One Gets Left Behind with These Activities!
These Stitch Perler beads are a great activity for the whole family to enjoy. Rest assured that these are suitable for both adults and children, and no one will get left behind!
For more Perler bead activities, head on to our other amazing lists: