I've searched the depths of the ocean to find the best SpongeBob Perler bead patterns.
There's a reason SpongeBob SquarePants is still watched by today's generation: it's funny, full of adventures, and includes memorable characters that children have come to love over the years.
Below, you'll find simple fuse bead patterns for toddlers and difficult ones to challenge more advanced Perler bead enthusiasts.
3 Melty Bead Kits and Accessories
Stock up on materials with these kits and accessories that will make your Perler bead making easier.
If you're just beginning this journey, I suggest checking out our easy Perler bead patterns post where you'll be introduced to the basics of Perler bead making.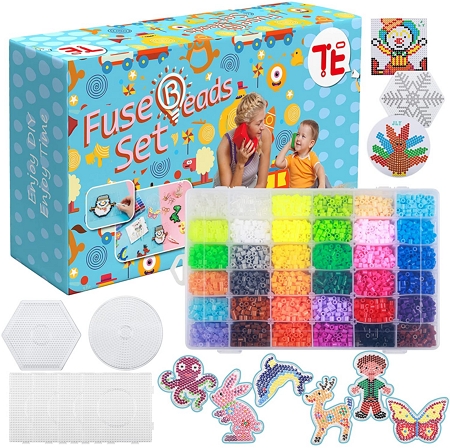 Once you start making more patterns, it's easy to lose track of how many beads you've got in stock. They run out fast, so stock up!
This assorted fuse bead set is perfect when you want to be sure that there are some left for whenever you have a burst of motivation to make Perler bead projects (which is often, trust me).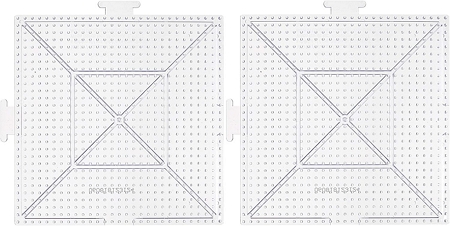 Many fuse bead projects are small enough that they can fit most small pegboards. But for bigger designs, you might need these large interlocking pegboards.
Pegboards are reusable so you don't need to worry about buying them again in the future!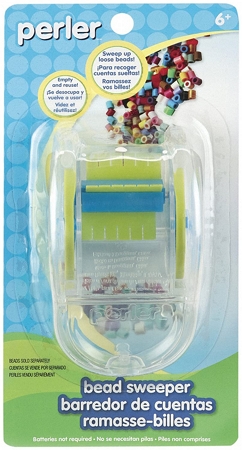 One of SpongeBob's hobbies includes catching jellyfish with his net.
You can do the same thing with this Perler bead sweeper, which is a manual hand-held vacuum that quickly picks up scattered Perler beads on the table or floor.
7 SpongeBob Perler Bead Patterns
These first seven Perler bead patterns will feature the one and only SpongeBob.
4. SpongeBob Perler Beads for Toddlers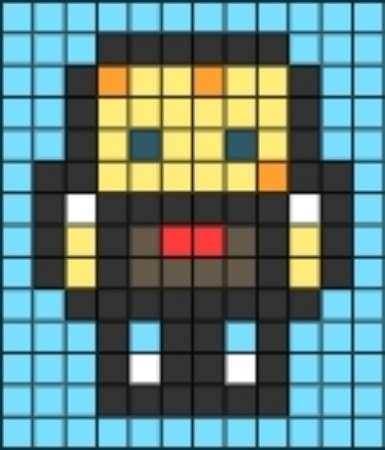 Toddlers who are still developing their fine motor skills will gain experience by making this simple SpongeBob pattern created by _haileyom_.
The outline makes it easier for your little ones to discern SpongeBob better.
5. Easy SpongeBob Pattern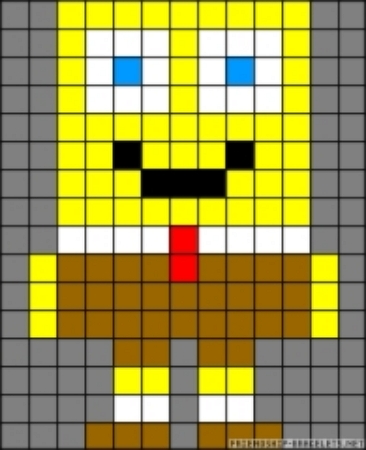 Teach your children about basic shapes, like squares and rectangles, by following this easy SpongeBob pattern by alexis1234.
The figure is not the most complicated design, but it's a great starting activity for beginners.
6. Bearded SpongeBob for Kids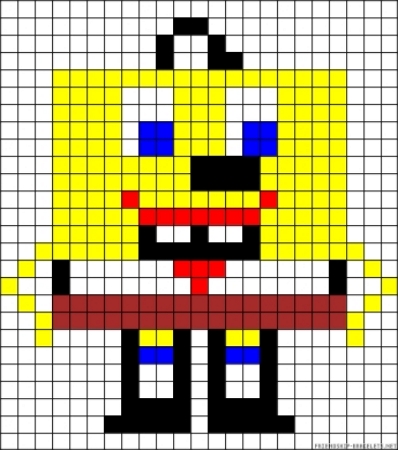 This SpongeBob pattern shared by KASper is dressed and ready to serve burgers at the Krusty Krab. Motivate the kids to be hard worker like SpongeBob by creating this design!
7. SpongeBob Catching a Jellyfish Pattern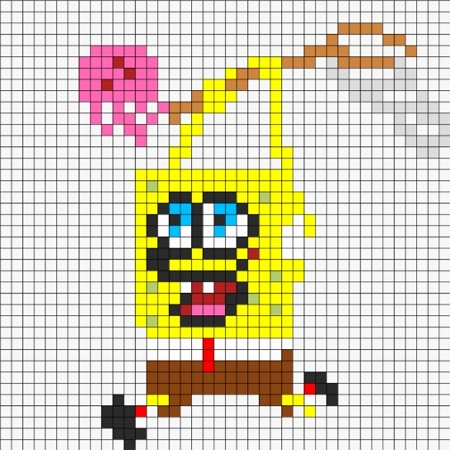 As previously mentioned, SpongeBob likes to catch jellyfish when he's not working at the Krusty Krab. KindPNG captures him in action with this Perler bead pattern.
SpongeBob loves jellyfish almost as much as we love these heart Perler beads patterns.
8. Smart SpongeBob Perler Beads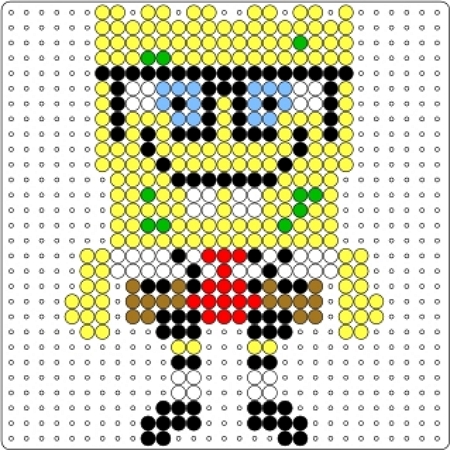 Perler Bead Patterns shares a version of SpongeBob who is eager to learn.
Those who are excited about learning new things should definitely try making this version of SpongeBob with a smart look.
9. Advanced SpongeBob Perler Bead Pattern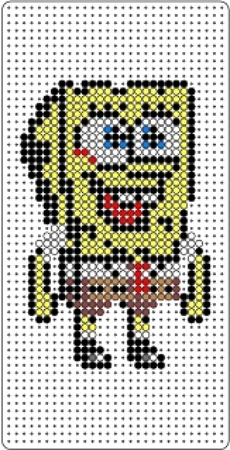 Here's an advanced SpongeBob pattern provided by Perler Bead Patterns that will give the most skilled Perler fanatic a run for their money.
10. Advanced SpongeBob and Patrick Melting Beads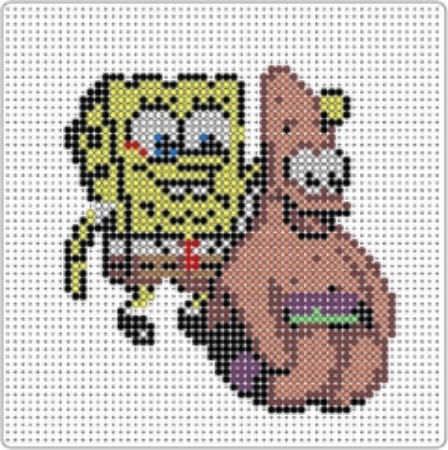 SeekPNG shares a pattern of SpongeBob and his best friend, Patrick, who is always present in SpongeBob's adventures throughout Bikini Bottom.
6 Patrick Perler Beads
The world of SpongeBob would be lonely without Patrick, the lovable starfish who always accompanies (and often gets into trouble with) our protagonist.
Assembling Perler beads is similar to building blocks. Combine the two with these Minecraft Perler bead patterns.
11. SpongeBob and Patrick Pattern

Patrick often gets SpongeBob into unpleasant situations, but that's usually because of his ignorance and silliness. Ceaseless shows us the bond between these two friends through their lovely Perler bead design.
12. Easy Patrick Pattern
Some kids may find SpongeBob funnier, while others prefer watching Patrick when he's on-screen. Here's another easy Patrick Perler bead pattern for toddlers, courtesy of orozgito.
13. Patrick Perler Beads Pattern for Preschoolers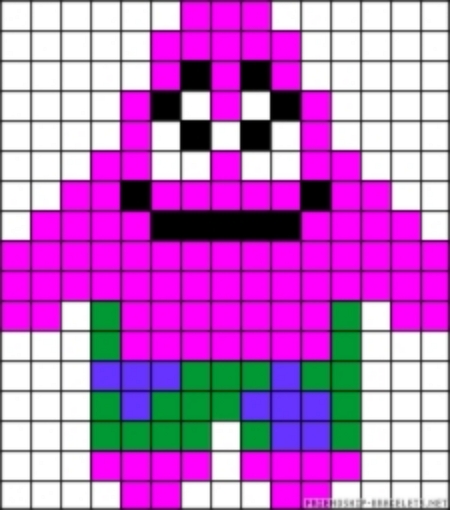 Here's another version of Patrick made by alexis1234.
Toddlers will benefit immensely from Perler bead designs like this one because they allow them to develop their ability to recognize shapes and forms much easier.
14. Happy Patrick Perler Pattern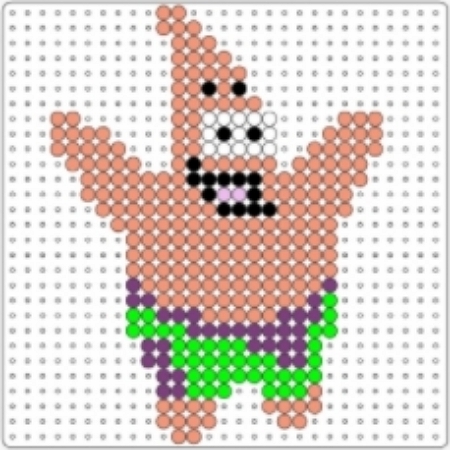 While SpongeBob tends to be more optimistic than Patrick, PNGKit shows us the happy side of this pink starfish with their Perler bead design.
15. Advanced Patrick Melty Bead Design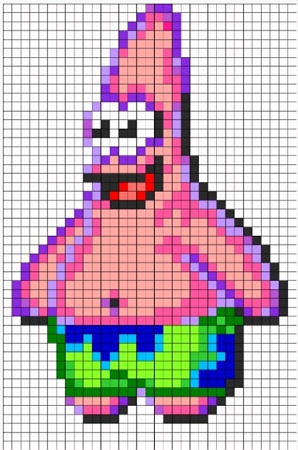 For a more sophisticated Patrick bead design, applecore48  shares this detailed and colorful pattern for more advanced Perler fans.
16. 3D Patrick Perler Bead Tutorial
If 2D figures aren't enough you're looking for a little bit of a challenge, try following FiloPixie's 3D Patrick Perler bead tutorial. Take note that this project requires a glue gun.
The first part of this tutorial shows you how to put together the patterns required to assemble Patrick, while the second half guides you through how to glue the components together.
2 Squidward Perler Beads
SpongeBob's life would be unimaginably different without his grumpy neighbor and coworker, Squidward.
Here are two Squidaward designs that perfectly capture his essence.
17. Squidward's Face
Beginner's who find it too difficult to assemble whole bodies can start with fredgirl1804's Squidward patter which only involves a face and simple colors.
18. Annoyed Squidward Perler Bead Pattern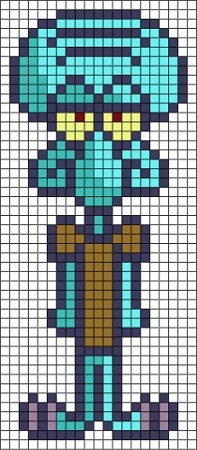 Despite being annoyed at SpongeBob most of the time, deep inside Squidward loves the company of his silly neighbor.
Here's martiobu showing Squidward's general mood when he's around SpongeBob.
2 Gary the Snail Perler Bead Patterns
We love Gary! Just as man has his best friend in the form of the dog, so too does SpongeBob in the form of Gary the Snail.
19. Easy Gary the Snail Perler Bead Pattern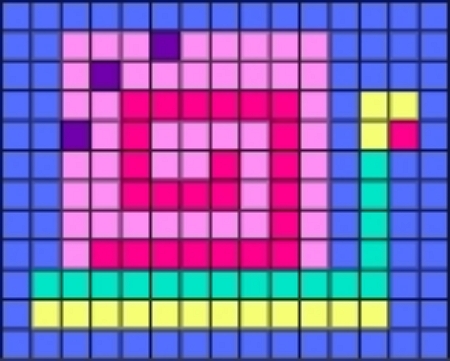 Get kids acquainted with simple geometry through KaseyKilla's Gary pattern, which contains plenty of lines and shapes.
The variety of colors in this design will also enhance their color recognition.
20. Gary Pattern for Kids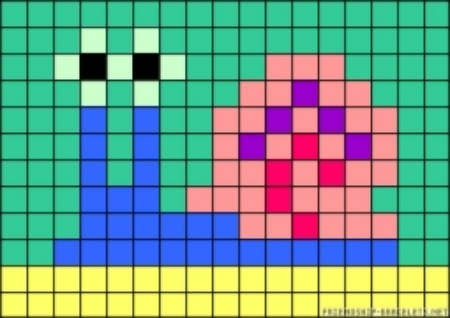 Explore a different style of Gary the Snail with make_mee_smile's version. The design might be a little bit different from the show, but the essence of Gary still remains in this pattern.
5 SpongeBob Character Perler Bead Designs
Beyond the three main characters, there are plenty more characters to love from the show like Mr. Krabs, Sandy Cheeks, and Plankton.
For other ocean-related things, check out this ocean crafts and mermaid drawings.
21. SpongeBob & Friends

Educate your children about the value of friendship by making this easy SpongeBob and friends pattern by brade_b.
22. Sandy Cheeks Perler Beads

Little girls are inspired by Sandy Cheeks because she's an expert in many things like karate and engineering. She even built her own suit that enables her to breathe underwater!
Halokiwi commemorates this iconic character with their straightforward pattern.
23. Cute Sandy Perler Bead Pattern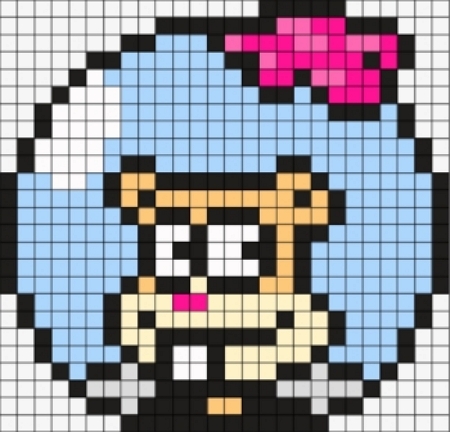 NicePNG shares a Sandy Perler bead pattern that can serve as decoration and a coaster because of its round shape.
24. Mr. Krabs Perler Bead Pattern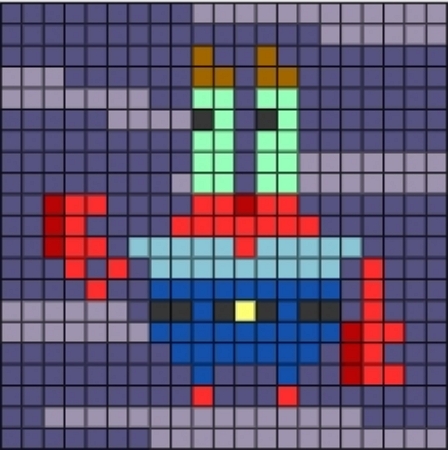 Thanks to Mr. Krabs, SpongeBob has something to do other than catching jellyfish and annoying Squidward.
Thanks to car0linaa you can create your very own Mr. Krabs.
25. Plankton Perler Pattern
Every cartoon has an antagonist, and in SpongeBob's case, it's Plankton. Brik provides a Plankton Perler bead pattern for your children to interact with and ultimately overcome.
6 Funny Spongebob Perler Bead Designs
SpongeBob has inspired and spawned plenty of extremely popular memes on the internet. These six Perler bead patterns below are just some of the more notable ones.
26. Primitive Sponge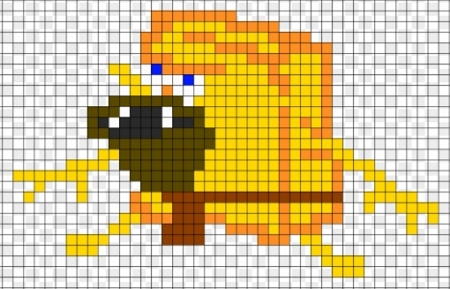 PNGFind shares a Primitive Sponge, which became popular in 2016.
27. Mocking SpongeBob Meme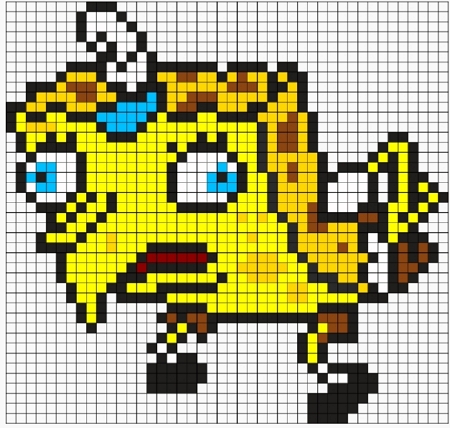 Anyone who saw this face could immediately recognize that SpongeBob is mocking someone.
ArtJunkie shares the pattern of perhaps the most popular SpongeBob out there.
28. Advanced Silly Patrick Bead Design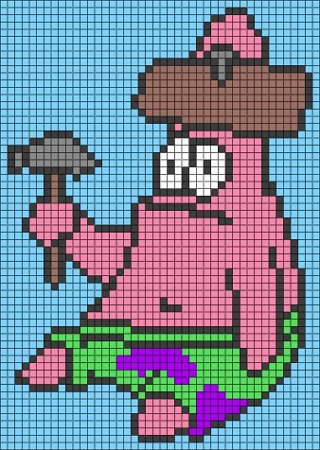 It's known that Patrick is not that bright, but RockMusic demonstrates a new level of dim-wittedness with this Perler bead pattern, which shows him nailing a plank to his head.
29. Surprised Patrick Meme Perler Bead Pattern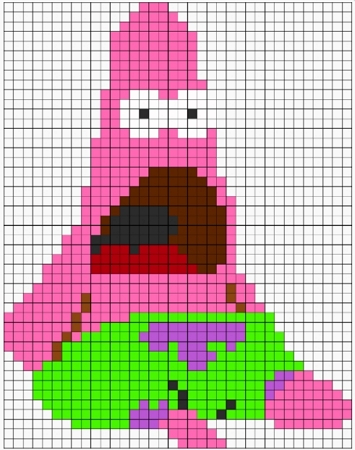 Here's another popular SpongeBob meme shared by guanwen.
Surprised Patrick is a photoshopped meme and it's been used in many images that involve surprising situations.
30. Handsome Squidward Perler Pattern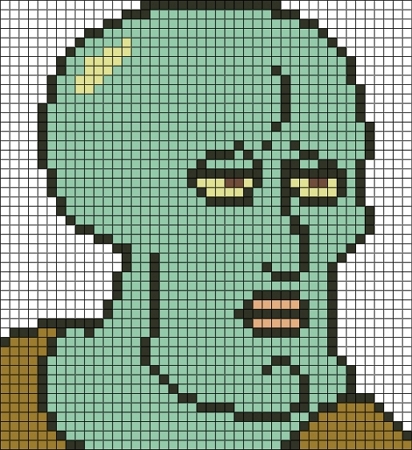 Handsome Squidward is probably one of the weirdest art featured in the show, and the show features a lot of bizarre moments.
Thanks to pato, your little ones can now admire this beautiful face by attaching it to the fridge with a magnet or displaying it elsewhere.
SpongeBob Perler Bead Designs for Everyone
Making these SpongeBob Perler beads are just as fun as watching the show!
TV shows and video games are at children's fingertips these days, so they must be familiar with these other Perler bead patterns: