Enter the magical world of the Madrigals where flowers always bloom, food heals all illnesses, and emotions can change the weather through these enchanting Encanto crafts.
Find exciting projects below that your little ones will enjoy. From paper bag to pipe cleaner crafts, these will be a fantastic way to spend the afternoon with the kids.
Let's not waste anymore time and get started with these crafts right now.
Take it one step at a time and create these turtle perler beads.
Essential Art Materials for the Encanto Crafts:
7 Fun Encanto Crafts
1. Casa Madrigal Craft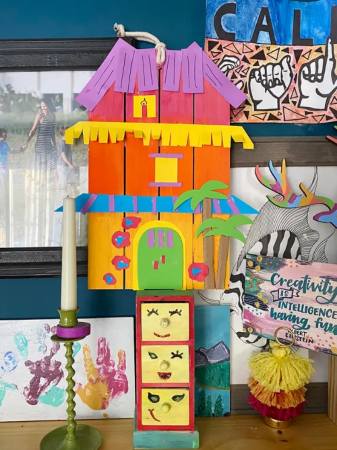 The Casa Madrigal gives the statement "if walls can talk" a whole different meaning.
Kids will love this craft from Spoon Full of Imagination because of the importance the house has on the movie as well as the many colorful materials needed to complete it.
2. Paper Bag Mirabel Craft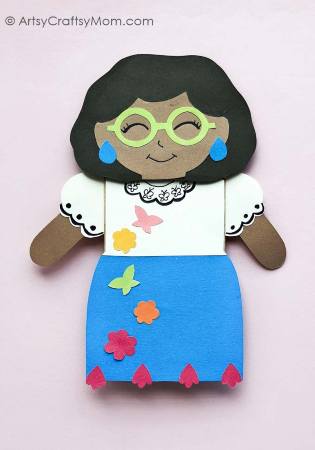 Give new life to a brown paper bag by turning it into one of the most iconic characters, Mirabel.
Artsy Craftsy Mom has all the details and tips on how to make this idea into reality so make sure to check it out.
Fill the house with colors with these rainbow crafts for kids.
3. DIY Mirabel Jelly Stickers
Stick these Mirabel stickers from Fun Caboodle to the kids' laptops, phone cases, and tumblers.
It will remind them of their favorite movie wherever they are and will also remember the fun time they had in making these.
Get the most helpful tips and tricks on how to draw a hummingbird in this post.
4. Mirabel's Eyeglasses Craft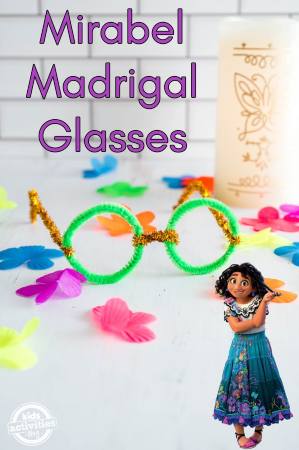 Going to a costume party soon?
Your child will be needing these Mirabel-inspired eyeglasses from Kids Activities to complete the look.
Find super kawaii perler bead patterns here.
5. DIY Ecanto Isabela Dress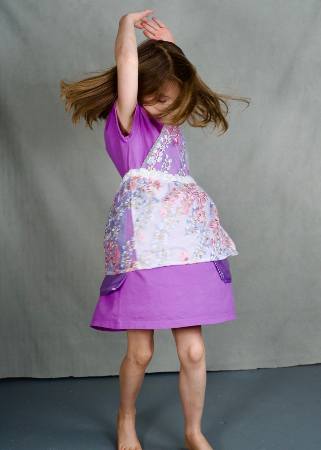 Dance away wearing this beautiful Isabela dress from Creatively Home.
This will be the perfect dress while rewatching their favorite film for the nth time.
Going on a camping trip soon? Make sure to get these amazing camping crafts for preschoolers.
6. Pipe Cleaner Flower Rings
Feel like a pretty flora princess while wearing these colorful flower rings from Fun Caboodle.
These accessories will go well with the Isabela dress listed above, too.
Say hi to these Hello Kitty perler beads patterns.
7. Bird Finger Puppets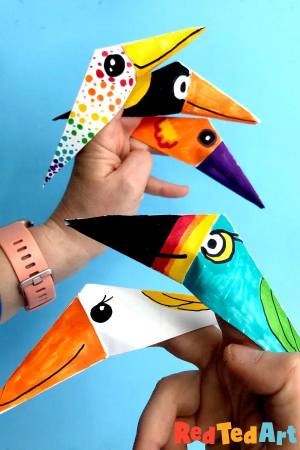 Be like Antonio Madrigal who can effortlessly speak with animals through this craft from Red Ted Art.
These finger puppets will allow the kids' imaginations to run wild.
They'll be able to make them talk, sing, and dance around to the songs of Encanto.
7 Encanto Drawing Ideas for Kids
8. Casa Madrigal Drawing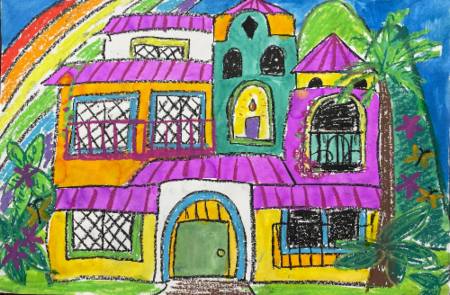 Relive the magic inside the house of the Madrigals by drawing one yourself with the help of Soul Sparklettes Art.
Get the best tips and tricks on how to draw the most magical home ever through this drawing guide.
Just starting out on making perler beads? These easy perler bead patterns will be perfect for you.
9. Isabela Madrigal Drawing
Your child's Encanto drawing collection won't be complete without this pretty Isabela sketch.
Watch Draw So Cute's video to learn how to draw her twinkling eyes, cute earrings, and iconic floral dress.
These one-of-a-kind snowflake perler bead patterns are as unique as your child.
10. Mirabel Madrigal Drawing
Want to draw the other Madrigal sister as well?
MaryVideos-US has got you covered with this awesome drawing tutorial.
Squeeze in these mini perler bead patterns before the kids go to school.
11. Bruno Madrigal Drawing
We need to talk about this epic drawing of Bruno from Happy Drawings.
You'll feel the mystery and power he has from this amazing sketch.
Check out these easy Lion King drawings for kids.
12. Camilo Madrigal Drawing
Let's also include the powerful Camilo Madrigal in our collection of Encanto drawings.
World Of Drawing's sketch tutorial perfectly captured his persona with his dark eyebrows, curly hair, and smirk.
13. Antonio Madrigal Sketch
Don't think we forgot about the adorable Antonio on this list.
Colorfull_Art has this amazing sketch tutorial that even includes his jaguar pet.
These easy animals to draw for kids will be a hit to the little ones.
14. Abuela Drawing
Abuela may be seen as strict at times but her role in the Madrigal household is one of the most important jobs.
This makes this drawing from Cartooning Cute Drawings a must-try activity for the kids.
Know which are the best diamond painting kits on this list.
8 Encanto Activities for Everyone
15. Encanto-Inspired Chocolate Pretzel Rods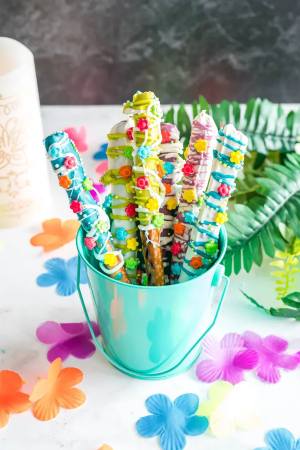 Hungry after making these incredible Encanto crafts?
Fret not because Totally the Bomb will fill our stomachs with these delectable sweet chocolate pretzel rods.
Look forward to new beginnings with these yummy New Years cupcake ideas.
16. Madrigal Family Paper Crafts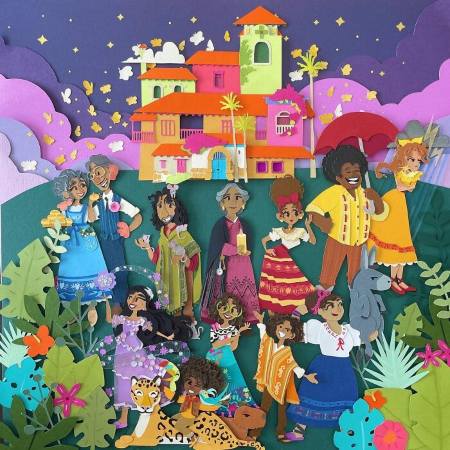 Call the whole family because we're about to do a fun craft that everyone will like.
Check out this amazing Madrigal family paper craft made by Bored Panda.
I'm sure that everyone will find the perfect character to craft.
17. Mirabel and Antonio Fairy Light Globe
Display this lovely Mirabel globe from Fun Caboodle in your child's room.
Not only will this be a pretty decor in their room but will be functional as well because of the fairy lights.
Need a caffeine boost? Practice sketching and learn how to draw a coffee cup in this post.
18. DIY Egg Maracas Craft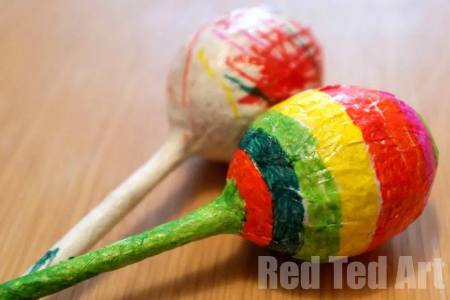 Sing and dance along to the tunes of Encanto while playing these egg maracas from Red Ted Art.
Complete the band by making these homemade instruments as well.
19. Encanto Slime
Looking for an Encanto-inspired sensory project for your little ones?
Mix some slime and little animal and floral toys to replicate this craft from Kids Activities.
20. Butterflies from Encanto Craft
Fill your home with music, laughter, and beauty by displaying these sparkly butterflies from Happy Crafty.
The best thing about this project is that it's made from mostly recycled materials so the kids will also learn about recycling while having fun.
21. Toilet Paper Roll Encanto Candle Craft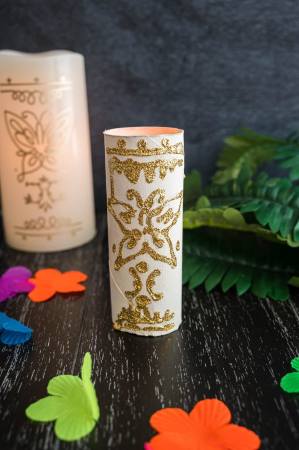 Unleash the kid's creativity and foster their imagination by making these candles from Kids Activities.
Get inspired and see more toilet paper roll crafts here.
22. Beautiful Flower Paper Crafts
Adorn your home with these lovely DIY flowers.
Fun Caboodle has this creative and informative video tutorial that will not only teach your child how to make these 3D flowers but will also teach them about color mixing.
Family Fun with Encanto Crafts
Making these Encanto crafts with the whole family will be a blast!
Allot a whole day to make these crafts with the kid's parents, siblings, and even grandparents. It will be a day filled with laughter and imagination.
A new core memory will be created thanks to these projects.
We've got more fun projects in store for you and your child so make sure to check out the lists below: