We all know Winnie the Pooh. Winnie the Pooh is an iconic pop culture icon with six feature films, four television series, 11 video games, and millions of fans all around the world. Here are Winnie the Pooh perler bead patterns to celebrate this cuddly bear.
Did you know that Winnie the Pooh is the third best-selling franchise in the world? It comes as no surprise knowing that he's been touching the hearts of many children (and adults) for decades.
Pooh Bear may be 101 years old, but nothing stops him from spreading kindness, love, and happiness to everyone.
Enjoying perler beads lately? Try out these easy perler bead patterns for a guaranteed good time.
What You'll Be Needing
Prepare your materials before starting your first craft. Below are the essential things you'll be using for each project:
12 Adorable Winnie the Pooh Perler Beads
1. Intricate Winnie the Pooh Perler Bead Pattern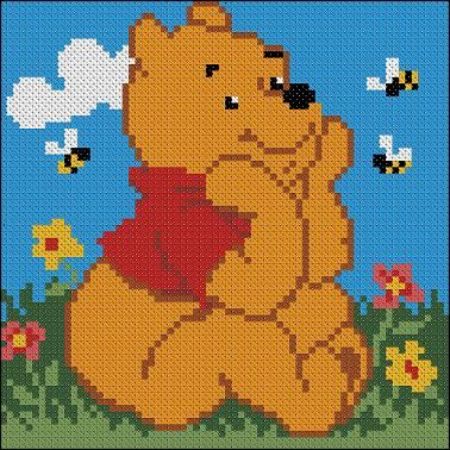 Winnie the Pooh shows us what's it like to be a child. He's innocent, caring, and friendly. He appreciates the small things like nature and flying bees.
Explore nature with these ladybug crafts.
2. Chibi Winnie the Pooh Characters
Winnie the Pooh is one of the most prominent and loved characters in Disney together with Mickey and Minnie Mouse. Crafty Francium will show you the trick on how you can create a double-sided Pooh craft through this video.
We love anything and everything Disney! Create more magic with these Mickey Mouse perler beads.
3. Cute Winnie the Pooh Perler Beads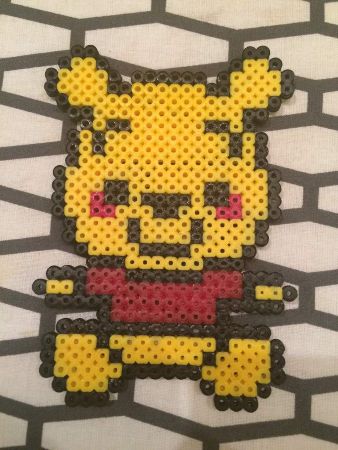 Winnie the Pooh is always ready for the summer with his red crop top shirt. It has been his most notable feature that even seeing a red shirt will remind people of the yellow bear.
4. Sleeping Baby Pooh Perler Beads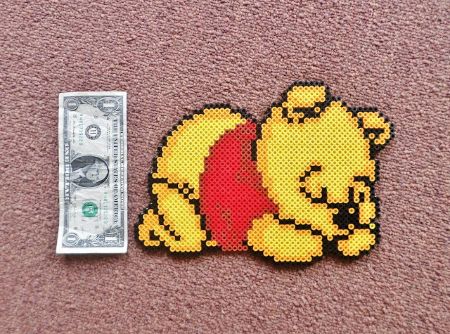 Pooh knows the importance of having a good sleep. This pattern will be perfect for sleepy heads who love perler beads.
Owls are nocturnal animals that sleep during the day. These owl crafts for kids will be a nice way of teaching kids about nocturnal and diurnal animals.
5. 3D Winnie the Pooh Pattern
Wouldn't it be cool to have Pooh as your best friend?
Wolleplanet
will make that dream a reality by revealing the secret of how to make a 3D Winnie the Pooh by using perler beads. It will be like being Christopher Robin for the day.
6. Winnie the Pooh Perler Bead Keychain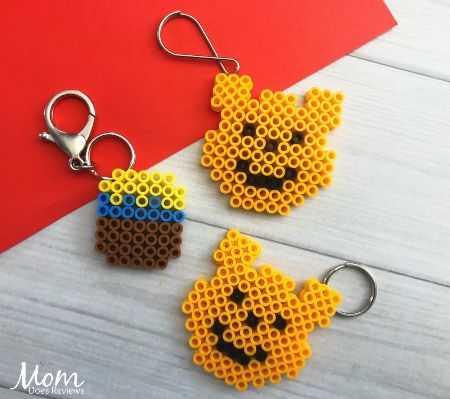 Take Winnie the Pooh wherever you go with this perler bead keychain. Your kids can place it in their school bag or lunch box. Plus, it even includes a pattern for his favorite food— honey.
All bears are undeniably cuddly and cute. Find polar bear crafts here.
7. Winnie the Pooh in a Heart Perler Beads
Winnie the Pooh will always have a special place in our hearts. He's been in our shirts, bags, and school supplies growing up. Now, new generations are learning to appreciate this cuddly bear.
Kathis Little Place's video shares a pattern of Pooh in a purple heart.
8. Original Pooh Perler Bead Pattern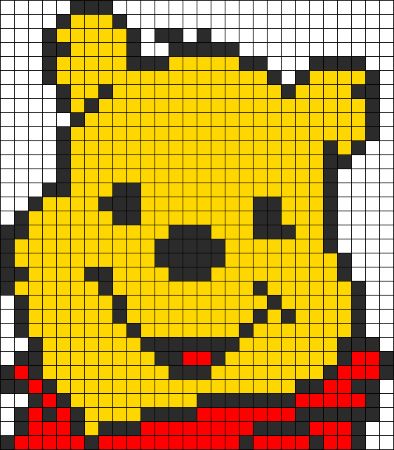 Having Winnie the Pooh in your life is the best. His bubbly and carefree personality can rub off anyone (even Eeyore).
P is for Pooh. Learn more things that start with "P" with these letter P crafts.
9. Winnie the Pooh Perler Bead Pattern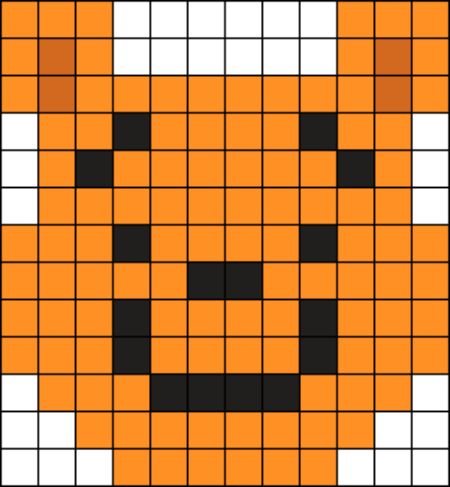 If you're new to perler beads or are doing these crafts with little kids, then this pattern will be perfect for you. It's fast, simple, and easy to do.
10. Pooh Bear Eating Honey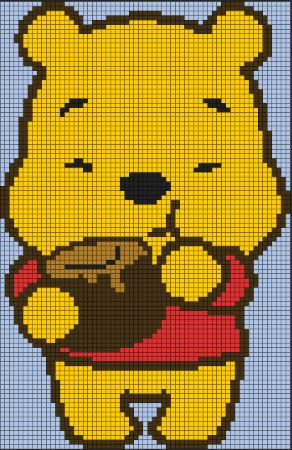 Food is life and Winnie the Pooh agrees. This pattern will show Pooh happily munching away on his jar of honey.
Find more yummy perler bead food in this post.
11. Smiling Winnie the Pooh Perler Bead Pattern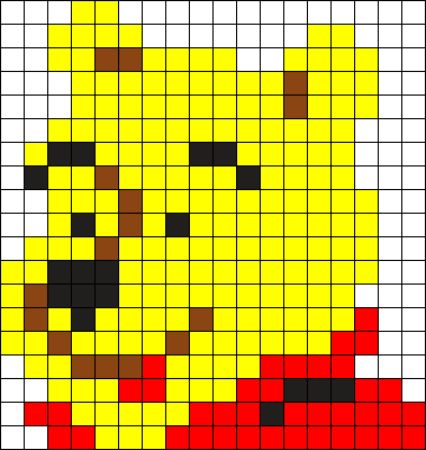 Here's another profile of Pooh for those who just can't get enough of him (aka every person on the planet). This features a nice portrait of Pooh that will be fun to do with your kids.
12. 3D Winnie the Pooh & Friends Perler Beads
Winnie the Pooh has a lot of friends. There's Tigger, Eeyore, and Piglet which you'll also learn how to do with KandiPerlerFairy's tutorial video.
You can surprise your best friends with little gifts that will show them how much they mean to you. One awesome gift is learning how to make friendship bracelets and matching with them.
10 Winnie the Pooh and Friends Perler Bead Patterns
13. Pooh Bear and Piglet Hugging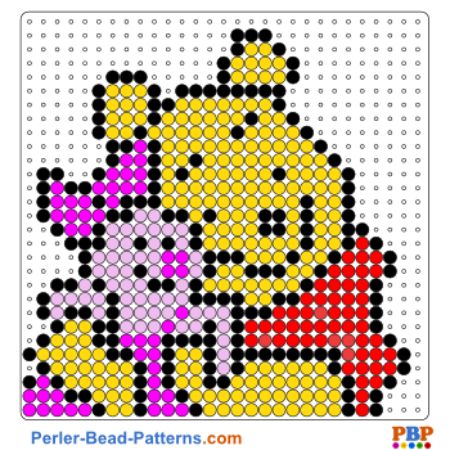 It's time for cuddles! And Winnie the Pooh is the best cuddle buddy because he's big, fluffy, and soft.
This adorable pattern will show the lovable side of Pooh. Brownie points for including Piglet, too.
14. Moping Eeyore Perler Bead Pattern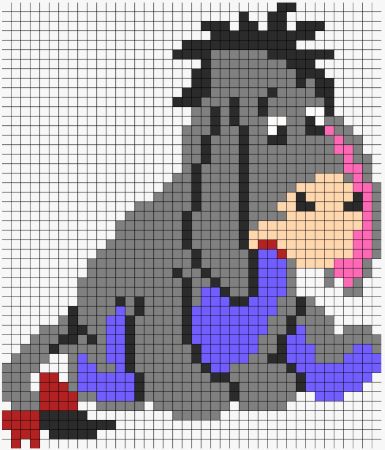 Winnie the Pooh is a loyal and trustworthy friend. Pooh will always try to cheer up Eeyore whenever he's feeling a little down. That's what friends are for.
Eeyore is our favorite donkey. Get more letter D crafts exclusively in this list.
15. Intricate Perler Bead Piglet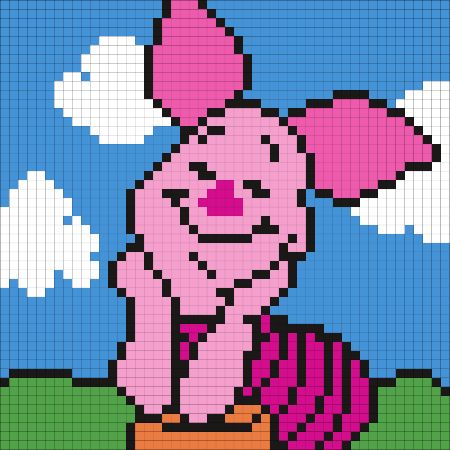 This pattern is the definition of relaxation. In this perler bead, Piglet is enjoying the cool breeze and blue sky outdoors. He's even smiling from ear to ear.
16. Mini Winnie the Pooh and Friends Perler Beads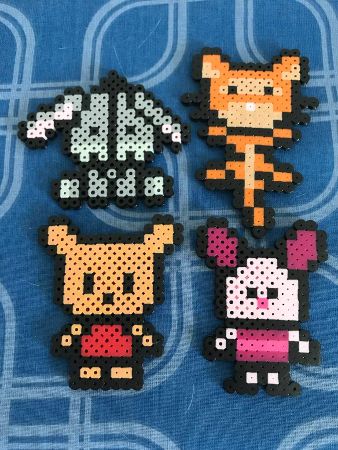 Why stick to Winnie the Pooh perler beads only when you can have the whole gang? This pattern will show you how to make Eeyore, Tigger, and Piglet perler beads.
Get ready for more cute patterns with these kawaii perler bead patterns.
17. Winnie The Pooh And Piglet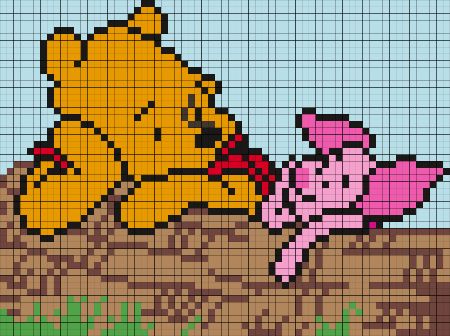 Piglet and Winnie the Pooh are the best of friends. They know each other well and have each other's back no matter what. If you have a friendship like theirs, then give these perler beads to your favorite buddy.
18. Grumpy Rabbit Perler Beads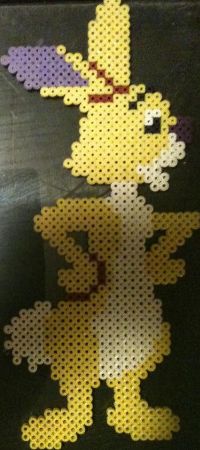 Another interesting friend of Pooh's is the Rabbit. He's funny, practical, and protective (especially of his garden).
Hop, hop, and away! More bunny/rabbit-related projects can be found in this easter bunny crafts list.
19. Eeyore Hugging A Heart Bead Pattern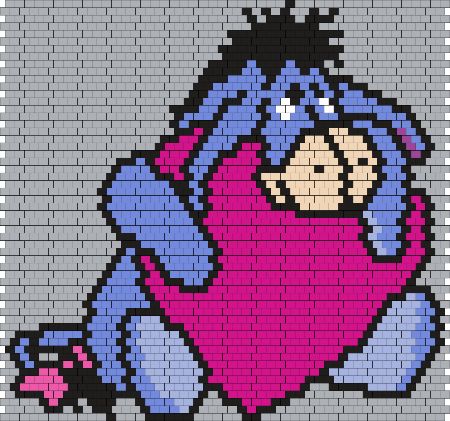 Here's Eeyore giving you his whole heart. Who could resist this adorable and heartfelt gesture?
Making this pattern will be enjoyable not just for the kids but for the adults as well.
20. Chibi Pooh and Friends Perler Beads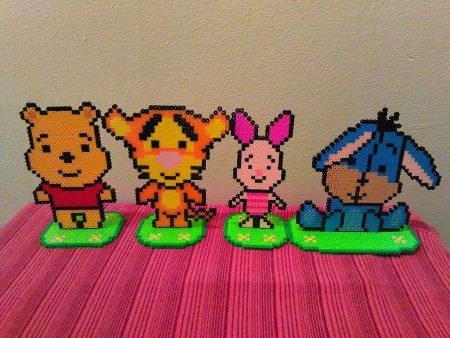 Winnie the Pooh's friends come in all shapes and sizes. They also have different personalities that complement one another making them a great group.
Ready to make a special gift for your BFFs? Know where to get the best friendship bracelet strings through this post.
21. Intricate Roo Kangaroo Perler Bead Pattern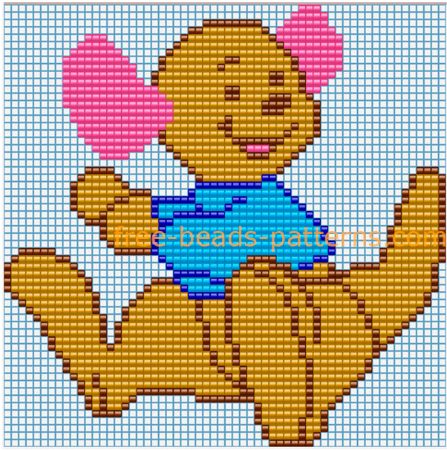 Don't forget to include the adorable Roo in making these patterns. He may be small but he has a lot to offer.
22. Cute Pooh and Friends Perler Beads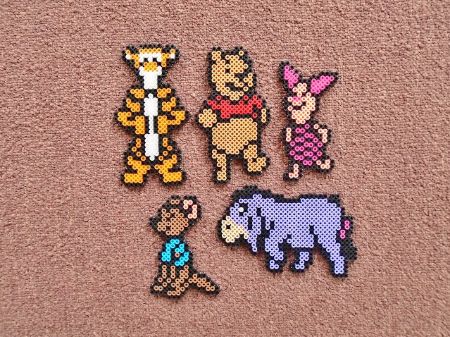 Winnie the Pooh, Tigger, Piglet, Roo, and Eeyore— it's the dream team! Collect them all with this pattern.
Friends make our lives better and more colorful. Get ideas for rainbow crafts for kids here.
The Many Adventures of Winnie the Pooh
Winnie the Pooh came from a children's book but teaches us a lot of valuable life lessons. The way he values his friendship and appreciates the little things in life are some of the things that children and adults can learn from him.
We have more in store for you with these exciting projects below: