Are the kids counting down the days when they can finally see their friends, ride the school bus, and learn something new in school again? Get them even more excited with these cool back to school crafts.
These crafts are perfect for young learners. Not only are they fun to do but are educational as well. A lot of fun activities are in store for you on this list such as unicorn pencil holders or bag tags.
Tag along with us and let's create these wonderful back to school crafts together.
The kids will also enjoy making these turkey handprint crafts.
The Best Materials to Create the Best Crafts
9 Back to School Crafts for Preschoolers
1. Paper Plate Apple Bag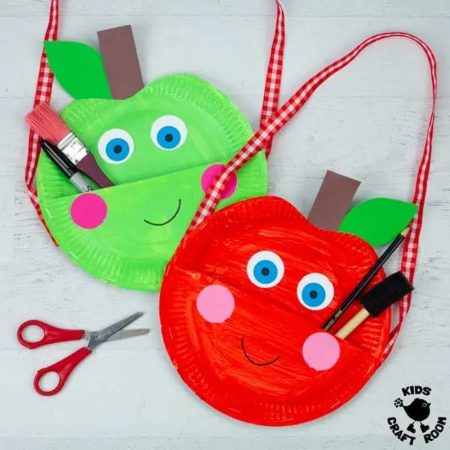 Look at these super adorable paper plate bags from Kids Craft Room.
These red and green bags will turn the kids into fashion icons once school starts.
Don't let the apple fall down from the tree before you decide to do these apple drawings.
2. Initial Bag Tag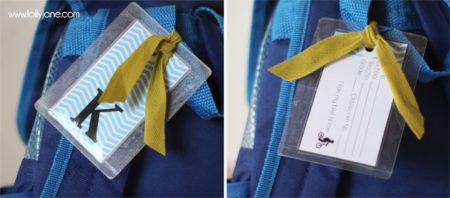 Avoid losing or interchanging backpacks with the other kids by placing their initials in the bag.
Here's a clever and creative way of doing it courtesy of Lolly Jane.
More letter K crafts can be found in this post.
3. Bubble Wrap Apple Stamps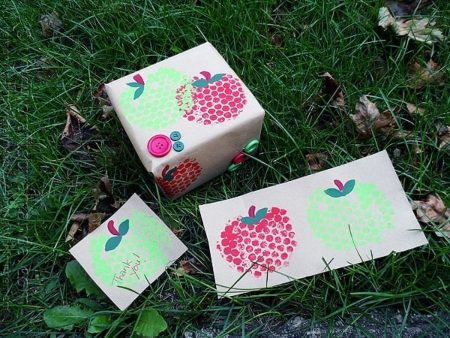 If you have a lot of packages at home then this project from Crafts by Amanda will be perfect for you.
You'll be needing some recycled bubble wrap and paint to recreate this art piece.
Get the best bleach tie dye from this list.
4. School Supplies Organizer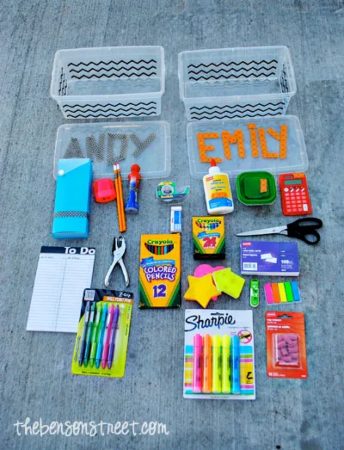 Organize their school materials such as crayons, pens, and highlighters neatly by doing this project from The Benson Street.
Personalize the box by adding their name and adding some cute designs on the sides.
Try out these winter sensory bins, too.
5. DIY Mini Chalkboard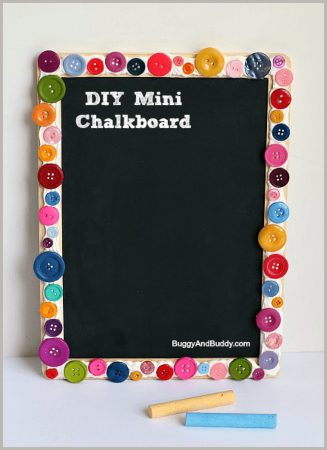 Never forget another important date or project ever again thanks to this mini chalkboard from Buggy and Buddy.
It will also be perfect for the kids to practice their penmanship and drawing on.
Fall in love with these heart perler bead patterns.
6. Back to School Slime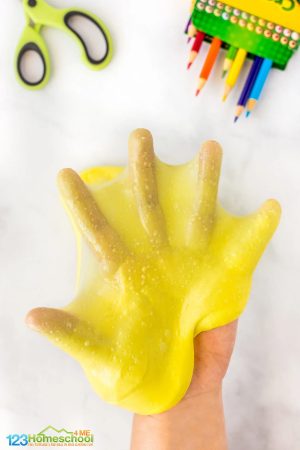 What's better than slime? Playing with slime that the kids created themself.
Follow 123 Homeschool 4 Me's instructions to create your very own slime.
This slime only has three main ingredients, too: glue, baking soda, and contact lens solution.
7. Mini Notebooks
The kids will be able to take down important notes and reminders in these kawaii notebooks from INNOVA Crafts.
They can even add different facial expressions to make them even more unique and adorable.
Want to learn something new today? Why not learn how to draw a train?
8. Shoe Box School Bus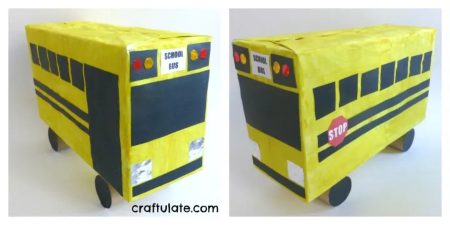 This activity from Craftulate will prove that anything can be turned into art as long as we use our imagination.
Check out how they've turned an ordinary shoe box into a big yellow school bus by heading on to their website.
Catch them all while doing these easy Pokemon drawings.
9. Pencil-Shaped Pencil Case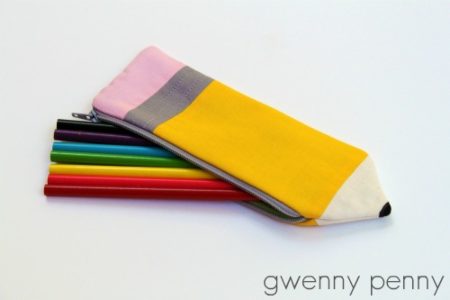 Nothing will be cooler than keeping pencils inside a pencil-shaped pencil case.
This activity from Gwenny Penny will be a hit to the kids.
Be amazed by these amazing wolf perler bead patterns.
10 Cool Back to School Crafts
10. Back to School Countdown Calendar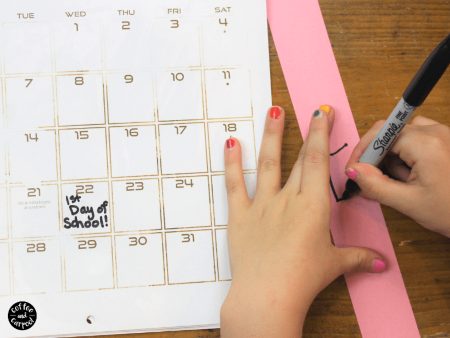 Make it official and create this exciting countdown calendar from Coffee and Carpool.
The kids will always look forward to mornings as the day comes closer for them to go back to school.
These Nightmare Before Christmas cupcakes will be the best snack to go along with this project.
11. Laptop Craft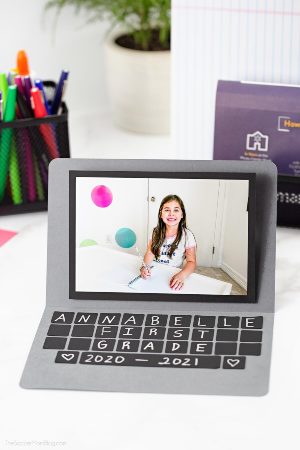 Commemorate the kid's first day by creating this epic laptop frame from The Soccer Mom Blog.
Adding their name and the date of their first day to the keyboard will also be a great idea.
The kids will enjoy making these mini perler bead patterns as well.
12. Minions Pencil Topper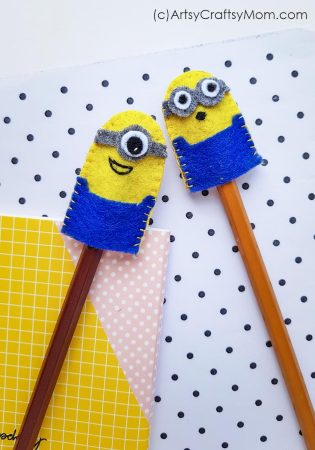 These Minion pencil toppers from Artsy Craftsy Mom have a dual purpose. They can also be used as puppets by the kids.
The kids will have a great time creating and playing with this project.
Can't get enough of the little yellow creatures? Add these minion perler bead patterns to your to-do list.
13. Epic Superhero Notebook
Is your child the biggest superhero geek you know? They'll love these epic superhero notebook designs from Kara Creates.
These will make their notebooks stand out and they'll also receive a ton of compliments because of how creative it is.
Save the kids from boredom by doing these superhero crafts with them.
14. Back to School Crown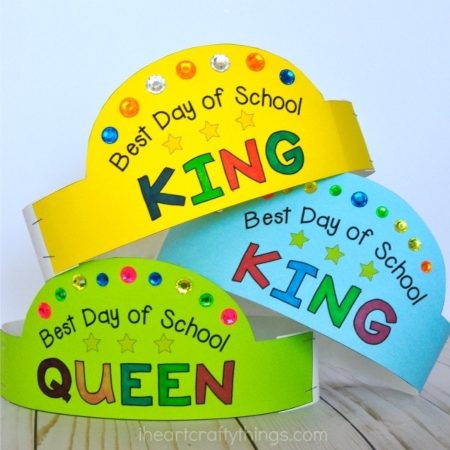 Surprise the kids with these fancy crowns from I Heart Crafty Things.
It's the best activity to cap off their first day of going back to school.
Feel like the mighty ruler of the jungle while making these easy Lion King drawings.
15. Toilet Paper Roll Pencil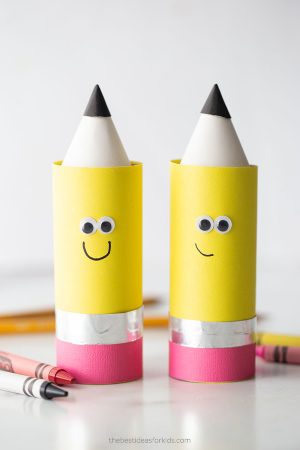 Why get ordinary pencils when you can have these jumbo ones from The Best Ideas for Kids?
Join us as we make the cutest pencil duo ever by following the guide provided in the website.
Go back in time and do these simple dinosaur drawings with the children.
16. Paper Watch
What time is it? It's time for another awesome craft and this time it's from KIDS crafts.
Not only will this be a cool craft to make but it will also teach the kids all about reading time.
Make your best friend feel special by learning how to make friendship bracelets.
17. Unicorn Pencil Holder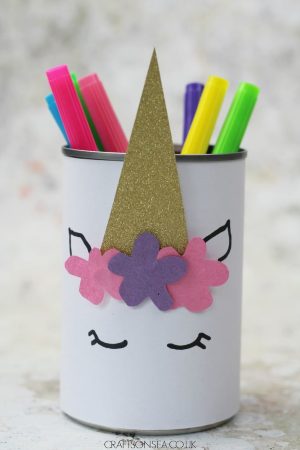 Create a beautiful and magical pencil holder with the help of Crafts on Sea.
Plus, it will keep their pens and markers organized.
Have a wonderful time making these magical and cute unicorn perler bead patterns.
18. Pretty Pencil Vase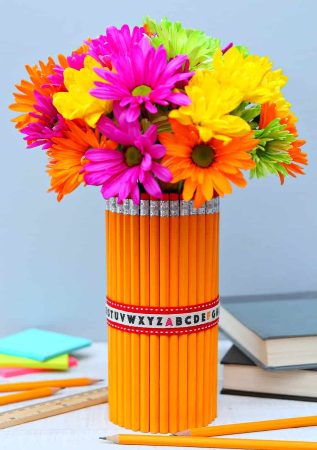 Pencils aren't just used for writing or drawing.  They also make as awesome vases as seen in this project from Kara Creates.
The pencil vase will make the colors of the flowers pop even more.
Hop along with us as we make these Easter bunny crafts.
19. DIY Binder Covers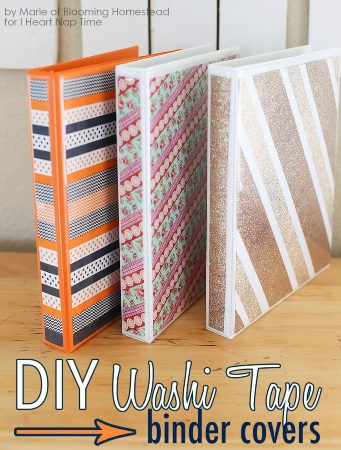 Personalize their school materials by using washi tapes for their binder covers.
It will add color, sparkle, and life to their binders. Plus, this will encourage them to study even more.
The force will be with you as you make these Star Wars perler bead patterns.
Super Exciting Back to School Crafts
Even if the kids aren't in school, there's always something new to learn about the world. These back to school crafts will enrich their knowledge and enhance their artistic skills one project at a time.
So grab their favorite art materials and do something fun before the school bell rings.
We're not yet done creating art. Head on to the lists below for more thrilling activities.