Tim Burton is a genius because he combined the two most awaited celebrations of the year in one film: Halloween and Christmas. Feel the thrill and excitement of Halloween Town with these Nightmare Before Christmas cupcakes.
You'll find a lot of awesome cupcake designs below that look and taste good. We have Jack Skellington, Sally, Oogie Boogie cupcakes, and more. So read on to get the best inspiration for your next baking session.
You'll Be Needing These:
Aside from your little baker, these materials and ingredients will help in making the experience more memorable and enjoyable.
16 Astonishing Nightmare Before Christmas Cupcakes
1. Adorable Jack and Sally Cupcakes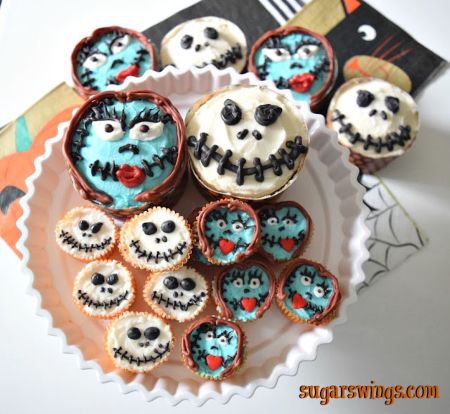 The Nightmare Before Christmas won't be what it is without the King and Queen of Halloween.
It would be nice to start off the list with these Jack Skellington and Sally cupcakes from Sugar Swings.
Find the best diamond painting kits for kids here.
2. Cute Nightmare Before Christmas Cupcakes
Can't decide which character from the film you'll make? Don't worry because we've got you.
This video by Missy Schwabe shows how to make not one but four characters from the movie which includes Oogie Boogie, Sally, and Zero.
3. Oogie Boogie, Jack, and Sally Cupcakes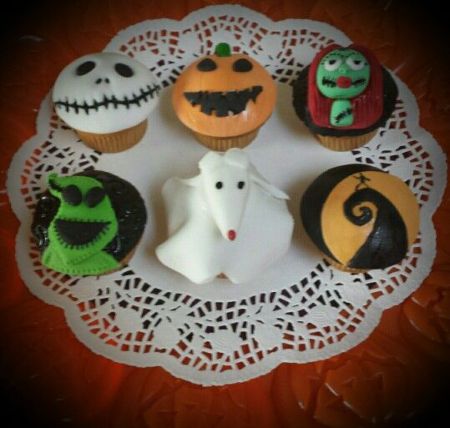 Give your kid a plain canvas (or in this case cupcake) and let them decorate it however they want.
Use fondant or toppers like these cupcakes by lollc  featuring our favorite characters from Nightmare Before Christmas.
Decorate the house with these DIY Halloween painted rocks.
4. The Nightmare Before Christmas Crew Cupcakes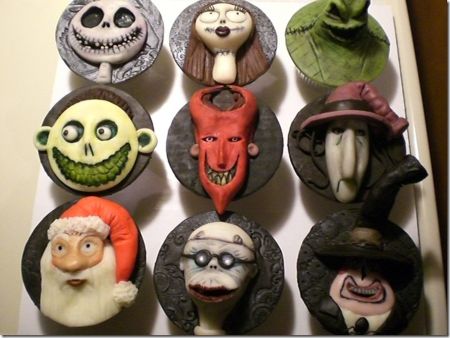 Older kids will be thrilled to make these realistic-looking cupcakes by Between the Pages Blog.
Top off the delicious cupcakes with fondant molded into the terrifying characters (plus Santa Claus) and you'll have the scariest cupcakes in town.
5. Sweet Jack and Sally Cupcakes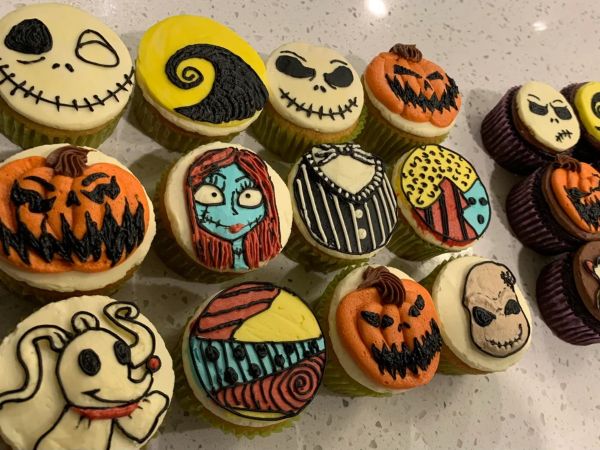 Let's not forget that aside from being a scary film, Nightmare Before Christmas is also a love story between Jack Skellington and Sally.
Taste the sweetness and feel the love with these delightful cupcakes from Jevita.
These marshmallow crafts are as sweet as these lovebirds.
6. Zero, Jack, and That Famous Hill Cupcakes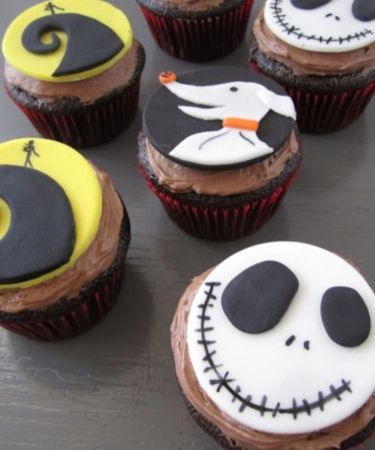 Draw inspiration from these Nightmare Before Christmas cupcakes shared by Spirtual Crystal. They're perfect for fans of Zero, Jack, and that iconic scene.
7. Sally Mickey Ears Cupcakes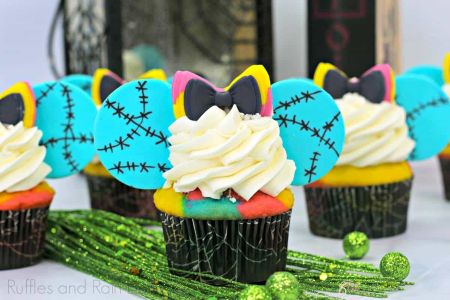 Combine Mickey and Sally and you'll have these adorable cupcakes from Ruffles and Rain Boots.
Mickey's ears are brilliantly made with fondant designed to look like Sally's dress. Plus, the recipe for the vanilla cupcake is a perfect 10!
8. Oogie Boogie Cupcakes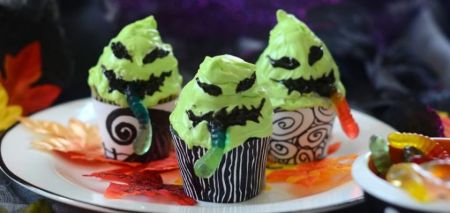 Enjoy making (and eating) these cupcakes from Mickey Blog just as much as Oogie Boogie is enjoying these worms.
The recipe and instructions for this are also simple. You'll need chocolate cupcakes, frosting, food coloring, and don't forget the gummy worms!
9. Nightmare Before Christmas Cupcakes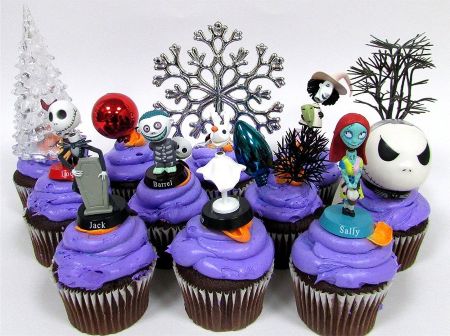 We love sustainable choices, and what better way of brining that into cake decorating than to make use of your child's toys as toppers? This images shared by Pixy depict a fun and creative idea that will make your cupcakes look phenomenal with little effort.
Waddle waddle! These easy penguin drawings will steal your hearts with their adorableness.
10. Dark Nightmare Before Christmas Cupcakes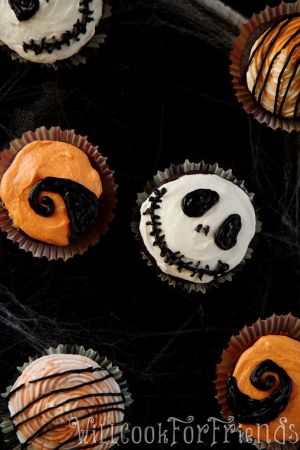 Mixing black and white fondant will make shadow-like cupcakes. These cupcakes from Will Cook for Friends will get a nod of approval from kids and adults alike.
Got more time for creepy crafts? Include these ghost perler beads patterns in your list.
11. Galaxy-themed Cupcakes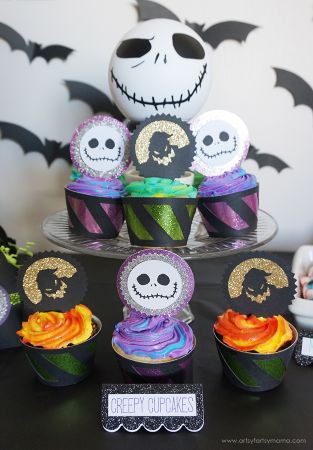 These NBC cupcakes from Artsy Fartsy Mama will change your mind if you ever thought the monsters and colors don't go together. The galaxy-themed frosting made the cupcakes look more fun and exciting to eat.
Boo! These monster crafts will make your Halloween scarier and more exciting.
12. Witch Cupcakes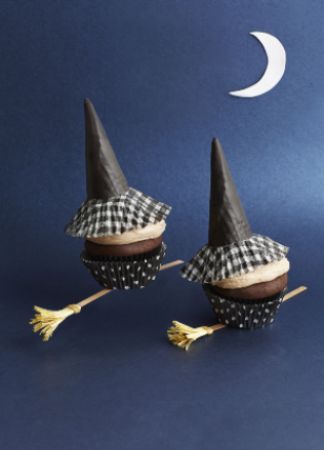 Helgamine, a notable citizen of Halloween Town gets a cupcake inspired by her, too.
Head on to Country Living to know how to add flying brooms to the cupcakes.
Fly like Helgamine with these perler bead bird crafts.
13. Spider Cupcakes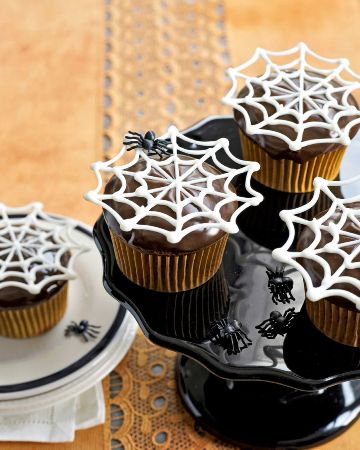 Halloween Town is filled with bugs, insects, and spiders.
Give your kids something to look forward to on Halloween with these chocolatey spiderweb cupcakes from Country Living.
Find the spiderweb template for the cupcakes here.
14. Scary Eyeball Cupcakes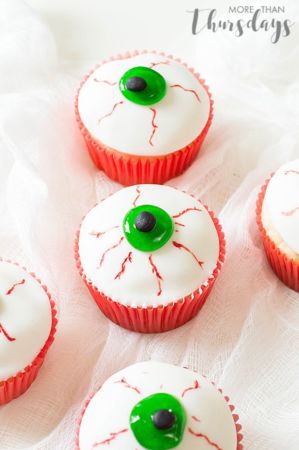 Eye see what you did there! Your kids will feel like a character in the movie while eating these eyeballs. This recipe by More than Thursday yields 12 cupcakes so your kids can also share and spook their friends with it.
Making the eyeball is easy. You'll need fondant, gel icing, and a red edible marker.
15. Cool Nightmare Before Christmas Cupcakes
This pair of Jack and Sally cupcakes look cool and are very easy to make. Blue, purple, pink, and orange fondant imitates Sally's dress while the combination of black and white mimics Jack's tuxedo.
Get the full recipe and tutorial in this video by WDW Cupcakes.
16. Halloween-themed Cupcakes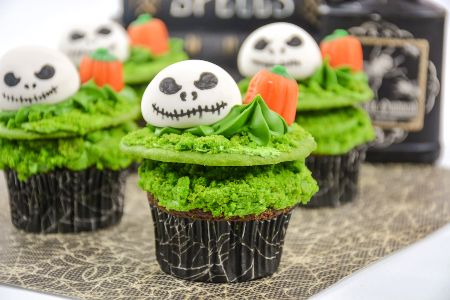 Jack Skellington is inseparable from Halloween because he's the king of Halloween.
Give the trick-or-treaters an unforgettable treat with these pumpkin and Jack cupcakes from Brite and Bubbly.
Pumpkins are also a big part of Halloween. Here are jack o lantern crafts that you can do with the kids.
4 Jack Skellington Cupcakes
17. Easy Jack Skellington Cupcakes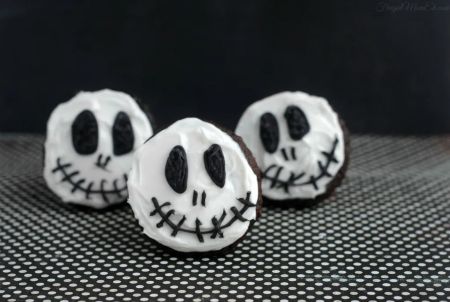 Your kids will have a blast making these Jack Skellington-inspired cupcakes from Frugal Momeh.
Young kids can join in the fun too because they're easy to make. Draw a smiling face using some black icing and add in some "stitches."
Your kids will have a new and healthy hobby with these kids crochet kits.
18. Mini Jack Skellington Cupcakes
These 3D cupcakes look like they came straight out of a nightmare. Zoes Fancy Cakes's video shows how you can create these terrifyingly good treats.
Brownie points for providing the right serving size for kids.
19. Cute Jack Skellington Cupcakes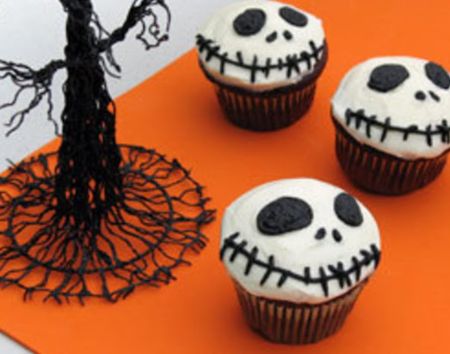 The king of Halloween is sending you lots of love through these cupcakes from @karlyn255. These yummy cupcakes show the kind and approachable side of Jack Skellington.
Get to know more about the animal with three hearts through these octopus drawings.
20. Nightmare Before Christmas ala Mickey Mouse Cupcakes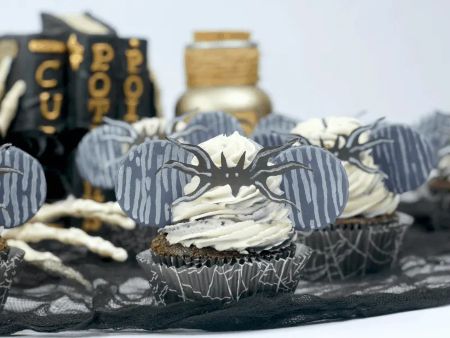 Find the hidden Mickey in these Jack Skellington cupcakes from Pixie Dust Savings. This all edible choco cupcakes will go well with the Sally cupcakes found in number seven.
These DIY Mickey ears will make you stand out in the happiest place on Earth.
It's Time for a Double Celebration!
Watching Nightmare Before Christmas is part of our Halloween and Christmas traditions. Make these celebrations more memorable by spending quality time with the kids while baking these Nightmare Before Christmas cupcakes.
Challenge yourself and make more crafts starting with the lists below: