When it comes to crafting, paper bag puppets are a top favorite amongst parents, teachers, and kids.
The projects are simple, easy, and inexpensive – yet always a joy to make.
Kids will look forward to showcasing their various paper bag puppets through pretend play and puppet shows.
Here are 18 of the most delightful paper bag puppet ideas guaranteed to give your kids maximum fun!
Easy Paper Bag Puppets for Toddlers
Toddlers are in a stage where they enjoy make-believe play. Staging puppet shows is a great way to develop their imagination and creativity.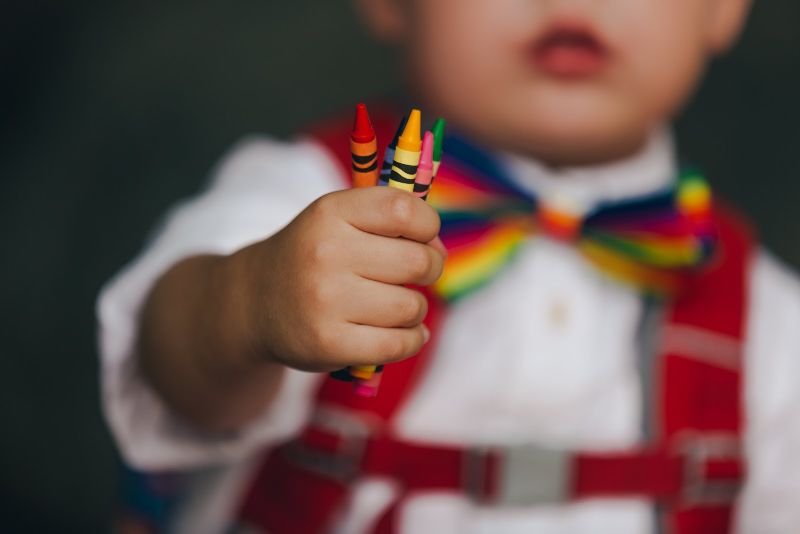 Your kids will have lots of fun giving voice to their puppets and creating a character of their own with this list of 6 paper bag puppet ideas for toddlers. Keep in mind though, adult supervision is required.
1. Dad Paper Bag Puppet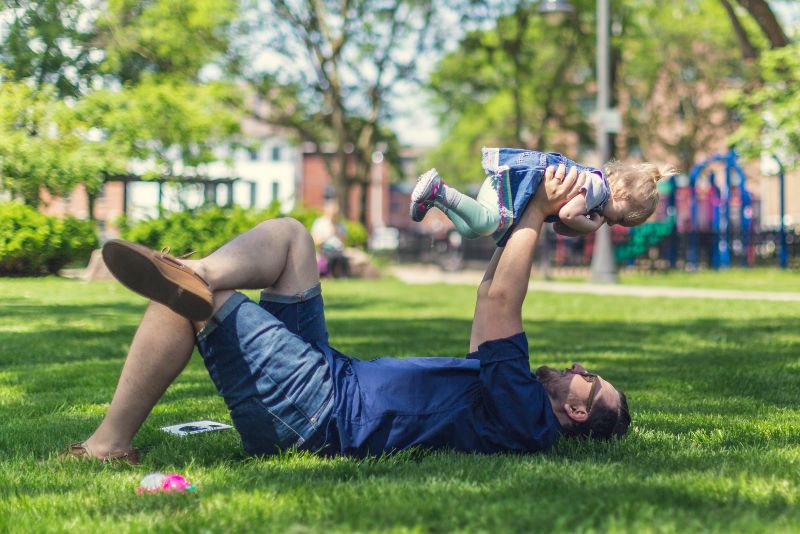 If you're looking for something that the kids can do to surprise dad for Father's Day, this dad paper bag puppet is an excellent craft project to make.
Have your kids make several dad puppets with each one dressed in a different colored "shirt" and tie. You can even change dad's hairstyle, too!
Get the instructions on how to make a dad paper bag puppet from Our Kid Things.
2. Frog Paper Bag Puppet
Introduce your toddlers to the great world of amphibians through this frog paper bag puppet you can use to accompany storytime. There are a lot of children's books with frog characters!
These detailed instructions from I Heart Crafty Things show how to make a frog paper bag puppet and a free template can be downloaded here.
3. Jellyfish Paper Bag Puppet
I bet you've never heard a jellyfish talk – but you will soon with this jellyfish paper bag puppet.
Your kids will enjoy giving voices to these soundless creatures. Ask them what they think jellyfish would say if they could talk and watch how your kids' imagination runs wild!
Here's a video tutorial on how to make a jellyfish paper bag puppet from 365 Days as Au Pair.
4. Rabbit Paper Bag Puppet
Here's a great craft idea that's not only perfect for Easter, but throughout the entire year! With spring break coming, this is a nice project to take on with the kids.
This rabbit paper bag puppet is easy and fun to make, with fuss-free instructions and a free downloadable template from Simple Everyday Mom.
5. Snowman Paper Bag Puppet
Do you want to build a snowman any time of year? Make a snowman paper bag puppet!
Your kids will love having a friendly snowman hanging around all year long.
Check out this snowman paper bag puppet tutorial from I Heart Crafty Things and let your kids make their very own Olaf.
6. Yoda Paper Bag Puppet
Your kids may be too small to appreciate the wonders of Star Wars, but you can always start them young with a baby Yoda paper bag puppet.
Baby Yoda is cute, endearing, and oh-so-precious. Your kids will have a hard time putting this puppet down.
You can download the free template from Simple Everyday Mom here.
Paper Bag Puppets for Preschoolers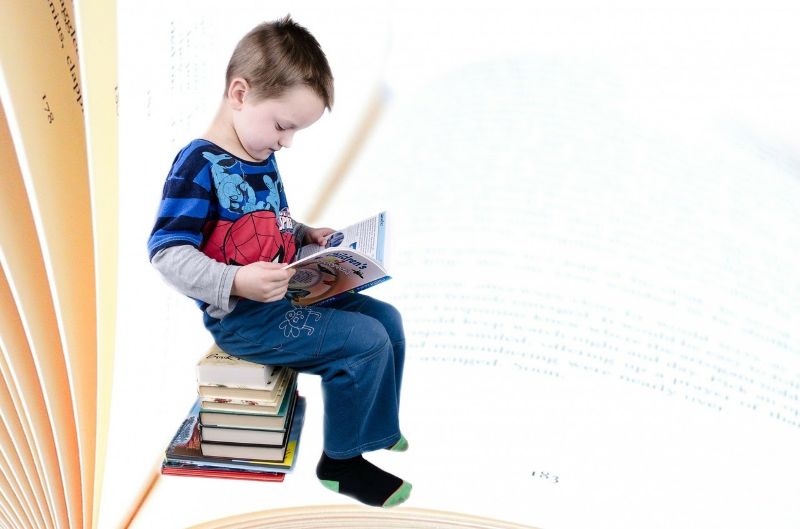 Preschoolers are easily distracted. This is why it's important to provide different activities that allow various learning experiences.
Puppet-making is ideal because it combines art, stories, and social interaction.
By learning how to make paper bag puppets, preschool children learn with their bodies through touch, watch, movement, exploration, and wonder.
Here's a list of 6 paper bag puppet ideas for preschoolers.
7. Cookie Monster Paper Bag Puppet
Sesame Street remains to be one of the most iconic, easily recognized brands around the world.
If you have a Sesame Street-loving kiddo, this Cookie Monster paper bag puppet is an awesome weekend project to take on. It's super fun and easy to make!
Watch this video by Fun Activities For Kids and see how the Cookie Monster paper bag puppet is made.
8. Giraffe Paper Bag Puppet
The giraffe is the kind of animal that kids get to see up close only at the zoo or on a safari. But why not bring a giraffe to them?
Make a giraffe paper bag puppet at home! This is so easy and simple, you can even make a paper bag puppet collection of zoo animals.
Start by watching this video tutorial by Kids Craft.
9. Koala Paper Bag Puppet
This koala paper bag puppet will add an extra dose of cuteness to your home or the classroom!
With a little help from adults, this puppet is fun and easy to make! Toddlers will have fun playing with this cuddly animal.
Step-by-step instructions, as well as a free downloadable template, are available at Simple Everyday Mom.
10. Monkey Paper Bag Puppet
Monkeys are known for being mischievous, but they are also highly praised for their loyalty. A monkey friend would be a great companion for your preschooler.
Make several of these adorable monkey paper bag puppets together with your kids and form a tribe of loyal friends!
Check out this video tutorial by Ellen LaFleche-Christian to learn how to make these monkey puppets.
11. Owl Paper Bag Puppet
Owl paper bag puppets are great crafts because they're easy to make and they're a "hoot" to play with. An owl puppet would make a great addition to any puppet show.
What's nice about this project is that it's fully customizable. Let your kids pick out the color that they want and go with it!
Fun Activities For Kids also shares an owl paper bag puppet video tutorial.
12. Pumpkin Paper Bag Puppet
Do the kids want to carve pumpkins for Halloween, but don't want the mess that goes with pumpkin-carving? Here's a great idea that'll meet both needs – pumpkin paper bag puppets!
Get the directions and free downloadable template for this puppet from Simple Everyday Mom.
Paper Bag Puppets for Gradeschoolers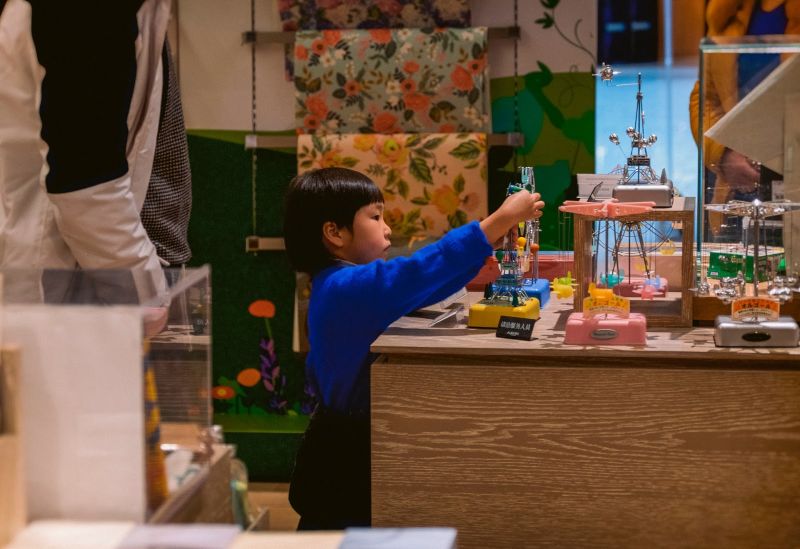 School-age children exhibit a higher level of learning and can pay attention for longer periods of time. Their ability to focus allows them to complete more complex tasks.
The 6 paper bag puppet ideas listed here are all geared toward supporting developmental learning.
13. Alligator Paper Bag Puppet
Some kids may find alligators a bit scary, but they'll have fun making an alligator paper bag puppet with you!
This is a nice way of educating preschoolers about the alligator as a whole – their habitat, physical traits, and characteristics, along with some interesting facts.
Step-by-step instructions are available from Easy Peasy and Fun. You can also download a free template here.
14. Butterfly Paper Bag Puppet
Get your kids excited for spring and summer with a butterfly paper bag puppet. Make these butterfly paper bag puppets in various colors and stage a puppet show in the garden.
Get your free downloadable template from BuggyandBuddy.com here.
15. Mummy Paper Bag Puppets
Halloween doesn't always have to be scary. Make the holiday scary AND cute with this mummy paper bag puppet!
Simple Everyday Mom has detailed instructions along with a downloadable template.
16. Ninja Paper Bag Puppet
If you often hear your kids say "hi-yaah!," you may have little ninjas in the making – and they'll go head over heels for this ninja paper bag puppet.
This is a fun craft to make because the arms and legs are movable and can be repositioned in any way – perfect for a high kick!
I Heart Crafty Things has very detailed instructions on how to make a ninja paper bag puppet.
17. Parrot Paper Bag Puppet
Parrots are colorful creatures that never fail to draw attention. They're also highly intelligent and very sociable, which makes them a household favorite.
If you have kids who are fond of birds, making a parrot paper bag puppet is a must.
A step-by-step tutorial and free downloadable template can also be found at IHeartCraftyThings.com.
18. Turkey Paper Bag Puppet
Making a turkey paper bag puppet is a fun, colorful way for the kids to celebrate Thanksgiving.
This is a quick and easy craft project. You can simply precut what needs to be cut and have your kids glue the pieces onto the paper bag.
Watch this video tutorial to learn how to make a turkey paper bag puppet.
Puppet Play is Where Imagination Comes to Life
Puppet play encourages your kids to use their imagination and express their emotions and thoughts.
For parents and teachers, puppets are excellent tools to catch attention, deliver information, and draw shy kids out of their shells.
Craft projects are designed for entertainment and education. If you're looking for something else that's also both entertaining and educational, check out my post on Homemade Instruments: 8 DIY Music Makers for Kids.