A unicorn companion is every kid's dream, so make their wish come true by creating one of these magical unicorn Perler beads patterns.
Unicorns are mighty, colorful, and very attractive, and that's why children adore these mythical creatures so much! Aside from the visual appeal, unicorns also have magical powers, such as flight, healing, but most importantly, lifting your little one's mood.
I've included some unicorn Perler bead kits to get you started as well as incredible unicorn patterns that vary from small ones that toddlers can make with ease to more rare unicorn patterns.
Let's not wait another minute to make these enchanting creatures!
3 Unicorn Perler Bead Kits
To facilitate your children's Perler bead activities, I suggest checking out these unicorn Perler bead kits that will help them get started.
Alternatively, these easy Perler bead patterns have a beginner's guide that will immerse any novice into the world of Perler beads.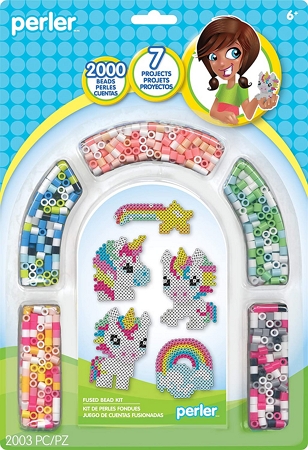 You'll be surprised how easy it is to make fuse bead unicorns once you get a kit like this one. They include all the materials in one convenient packaging, so there's no worry of missing any component.
This one contains 2,000 beads plus seven amazing unicorn patterns that kids can easily follow.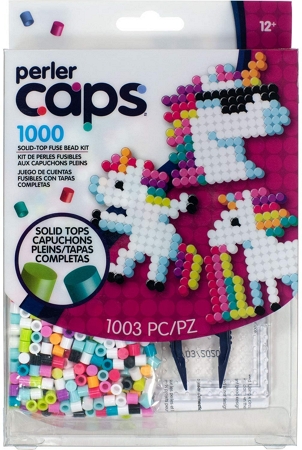 If you'd like to try a different version of Perler beads, here is a Perler "caps" starter pack for unicorns. Traditional Perler beads have holes on both ends, while this one covers one end, giving it a clean look when ironed out.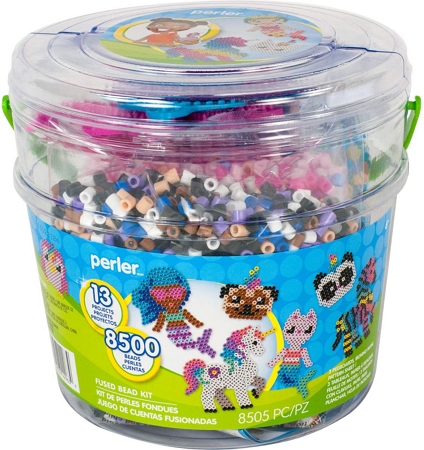 If you feel that your little ones will deplete their Perler beads soon, this bucket of beads and designs has you covered for weeks (or days if they're really enthusiastic about making Perler beads).
This set contains 3 pegboards, 8,500 beads, and a pattern sheet with 13 different mythical creatures.
7 Small Unicorn Perler Bead Patterns for Young Children
It's amazing how toddlers learn so quickly and recognize figures even at a young age. To help them develop more of those visual skills, here are seven unicorn Perler beads that shouldn't be a fuss to make.
If you're interested in hands-on crafts, try these unicorn crafts with your toddlers instead.
4. My Little Pony Perler Bead Pattern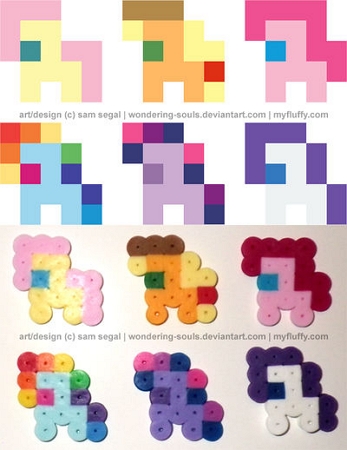 Every kid who watches television must have heard about My Little Pony at some point in their viewing experience.
If they haven't, it's not the end of the world because sambeawesome gives toddlers a chance to be acquainted with these colorful ponies. They might even start watching the show because of these cute designs!
5. Prehistoric Unicorn Bead Pattern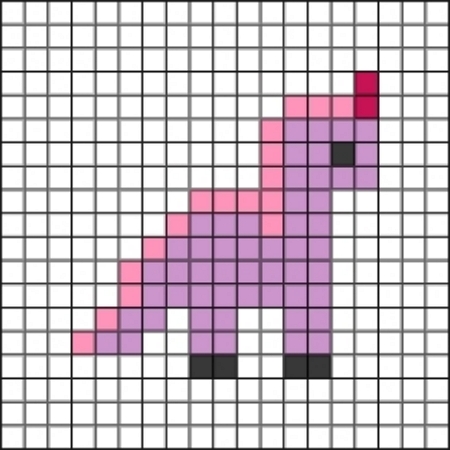 Since unicorns don't actually exist in real life, we can only speculate what their ancestors would've looked like. Here's Laelerbug's take on the prehistoric unicorn, whose tail resembles that of a dinosaur.
Tell your little ones to not be afraid to mix up the colors a little bit, since that's the key to stimulating their creativity.
6. Simple Unicorn Pattern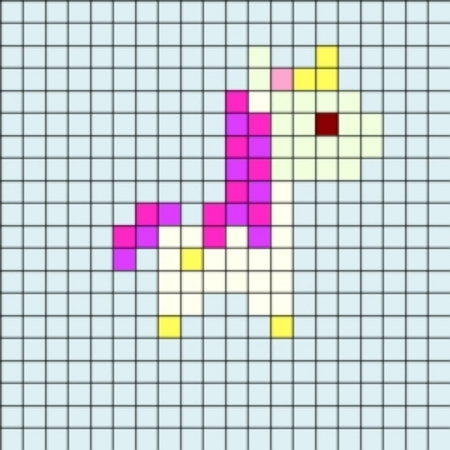 Here's another simple pattern that will take no longer than 30 minutes to make, courtesy of ScarletFoxx. Because the design alternates the color pink and purple, children can easily learn the basics of counting.
7. Inverse Unicorns Pattern

Spread the love by making naiyah's pattern of these inverted color unicorns. This can be given to a loved one, like a grandparent, to express your love for them.
Make more lovely crafts with these kids' Valentine's box ideas and Valentine's Day crafts for toddlers.
8. Small Unicorn Perler Beads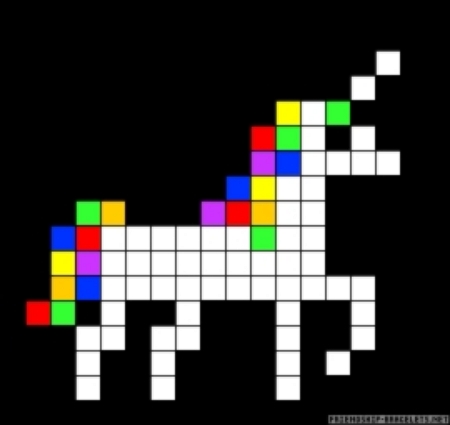 Lexi_Rawrr shares a plain white unicorn with a rainbow mane pattern, which will help toddlers distinguish various colors.
9. Basic Unicorn Perler Bead Pattern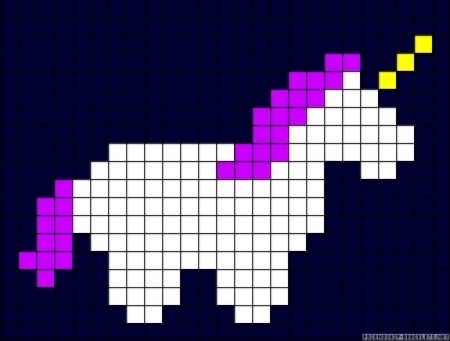 If you prefer focusing more on big designs and less on details, fredgirl1804 has you covered with this basic unicorn pattern.
Change the color of the unicorn's body and mane to a color you prefer since any type of unicorn can exist in your wild imagination.
10. Pink Unicorn Pattern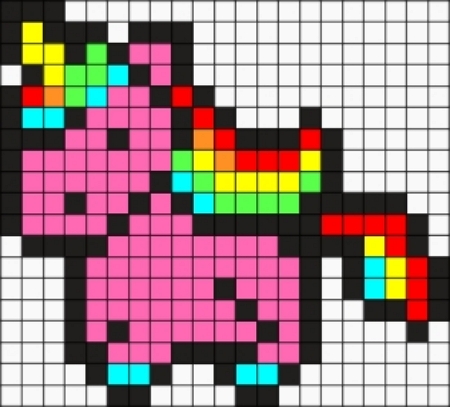 Toddlers who are having a hard time distinguishing the shape of the unicorn's body will appreciate haleyhorror's design as the design is outlined with a black pattern that's hard to miss.
8 Unique Unicorn Perler Bead Ideas
You'd have to travel to magical worlds to find these next eight unique unicorn patterns. Fortunately, they've been compiled neatly just for you!
11. Mermaid Unicorn Fuse Bead Pattern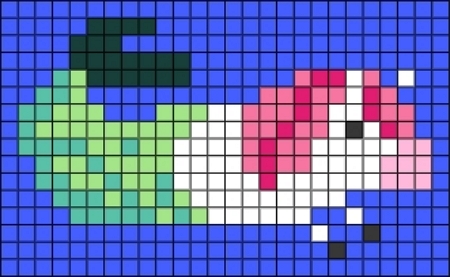 I've seen mermaids and centaurs, but I've never seen a mix between the two. Is it called a mercorn or a unimaid? Who knows.
Either way, Irisss shows us what this unique creature looks like, which goes to show how imaginative one can be if they put in the effort.
Train your little ones' drawing skills through these mermaid drawings.
12. Pretty Unicorn Head Perler Beads Pattern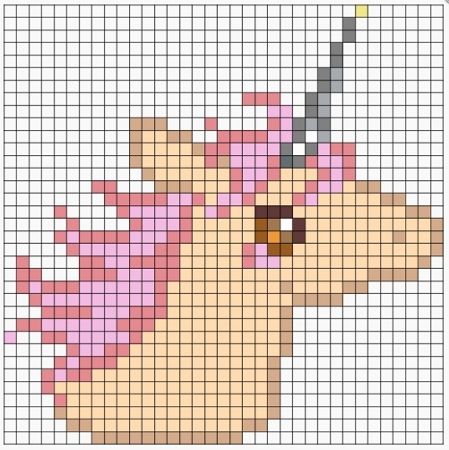 Hamster_cheeks keeps it simple but beautiful with their unicorn pattern. It might just be a unicorn's head, but I'm you'll get a sense of accomplishment from this one and won't be ashamed to display it.
13. 3D Perler Bead Unicorn Project
Lacey's Crafts video tutorial takes it to the next level with a 3D Perler bead unicorn pattern. They use white beads for the unicorn's body and various colors for its mane, which serve as a basic template for this unicorn project.
3D stuff can be really astonishing to look at. I mean, just LOOK at these 3D paper flowers.
14. "Love is Love" Unicorn Heart Design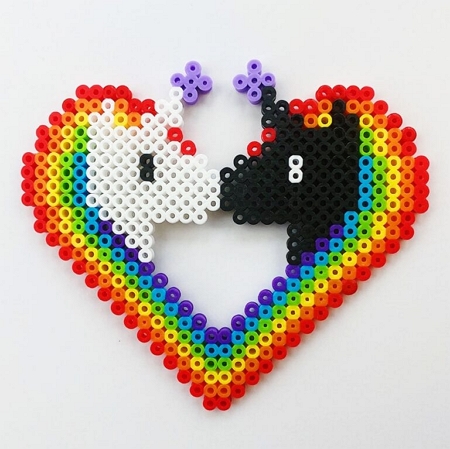 Make your children's day brighter with Color Made Happy's rainbow heart unicorns pattern. I'm enjoying the symmetry present in this beautiful design.
15. Large Ice Cream Unicorn Fuse Bead Pattern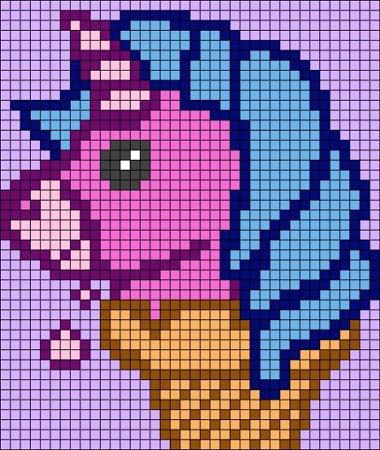 Hot summer days call for ice cream and making this ice cream-themed unicorn pattern shared by Bathenro.
Personally, I'd color my unicorn white since I love vanilla ice cream. What's your children's favorite flavor?
Discover more flavors and toppings in this compilation of ice cream crafts.
16. Rainbow-Tailed Unicorn Pattern

Unicorns are legendary creatures, so it wouldn't be too surprising to see them leave a rainbow trail when they flying. Follow kotten's pattern to recreate one.
Brighten rainy days with these rainbow crafts for kids.
17. Rainbow Dash Pattern for the Dedicated Perler Fan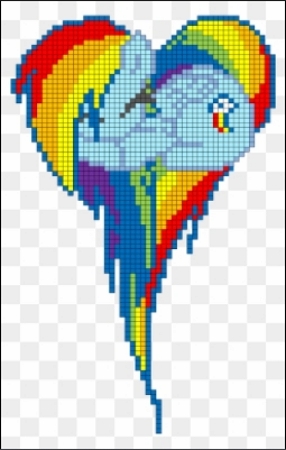 ClipArt Max takes their Perler bead pattern to the next level by taking a sleeping Rainbow Dash from My Little Pony and forming a heart shape with its long mane.
While technically not a unicorn, it sure is cute.
Patterns like this one are those that enhance creativity and push imaginations to their limits.
There's plenty more love to go ahead with these heart Perler beads patterns.
18. Beautiful Unicorn Design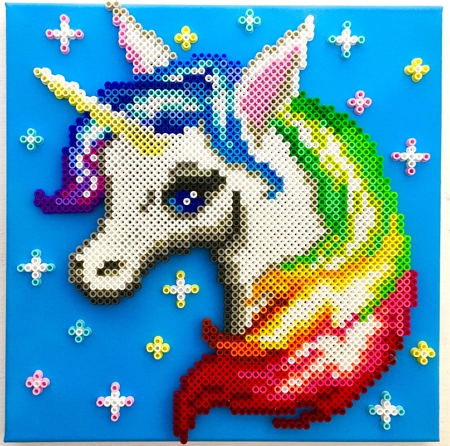 Older children who love to take on challenges will have something to look forward to when you show them this magnificent unicorn pattern made by Pixel Art Shop.
It's incredible how the shading is able to make it seem as if the unicorn's mane glistens.
Children who love shiny things should also try these diamond painting kits.
5 Pop Culture Unicorn Fuse Bead Patterns
Here are five unicorn patterns you might recognize from games and TV shows.
19. Starbound Unicorn Pattern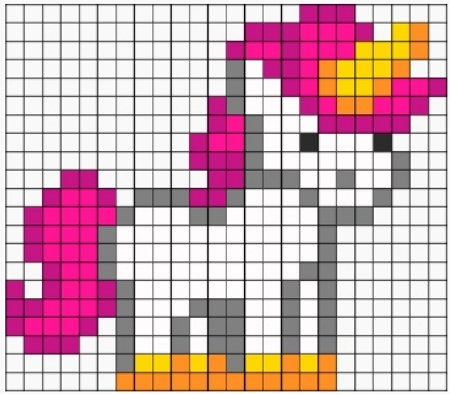 Starbound is a 2D action-adventure game where players can explore and tame various animals, including unicorns.
Fans of Starbound will immediately recognize this unicorn design made by _Sandwich_, who made a classy unicorn with a pink mane and golden horn and hooves.
20. My Little Pony Perler Pattern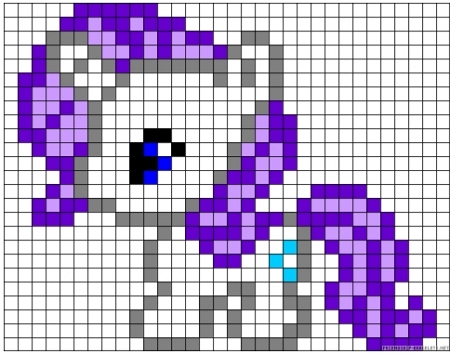 My Little Pony is a show that centers around ponies, but there are also unicorns and Pegasi (also known as winged ponies). Kim_99 gives children a chance to create their own unicorn and explore the magical land of Equestria with this pattern.
21. Terraria Unicorn Design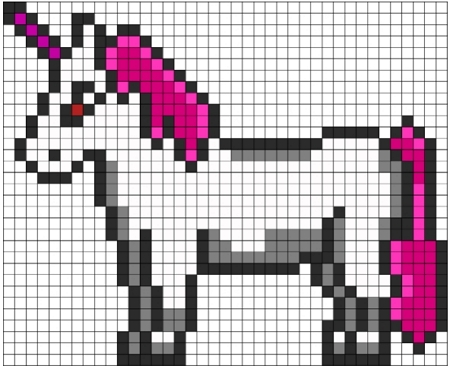 If your kids love world-building simulators, they're gonna love Terraria, which is like Minecraft but in 2D. While unicorns are generally benevolent, the unicorn in Terraria is actually quite a dangerous enemy.
Try your hand at this pattern created by PikPNG.
Are you a Minecraft player (who isn't these days?) Explore the world of Minecraft with these Minecraft Perler bead patterns.
22. Among Us Unicorn Skin Pattern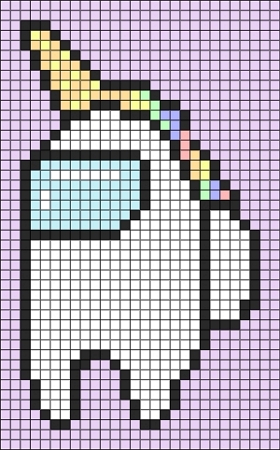 Among Us became a success in 2020 when streamers started playing the game. Just like many other games, Among Us featured many skins that players can buy to make their character look better.
Grace721 created a cute unicorn skin for those who love pretending to be like the mythical creature.
23. Small My Little Pony Unicorns
Finally, if your little ones haven't gotten enough of My Little Pony, xojenz provides a pattern of five different characters that children can easily recreate. As they say, the more the merrier!
Explore the Magical World of Unicorns!
Let your kids run free like these legendary creatures and explore the different unicorn designs on this list.
For more exciting Perler bead activities, don't forget to head on over to our other lists: