If your Christmas decoration is starting to feel just a little bit repetitive each year, don't worry, because here's something you probably haven't done yet — Christmas ornaments made with Perler beads!
Handmade Christmas decorations are exciting to make, and I guarantee you that children will be proud of their DIY skills once they see their creations on the Christmas tree.
To make matters more interesting, any small Perler bead pattern — round or not — can be transformed into an ornament. So, the patterns below certainly include traditional ball ornaments. But I will also feature Christmas-themed patterns, as well as characters shaped as an ornament.
I'm gonna stop right here and let these ornaments speak for themselves.
Materials for Christmas Perler Bead Ornaments
6 Traditional Ball Ornaments
Ball ornaments with pre-made designs are boring to hang on the Christmas tree. Making Perler bead ornaments, on the other hand, is both exciting, educational, and engaging for kids!
Related: Snowman Handprint Ornament
1. Christmas Ball Ornament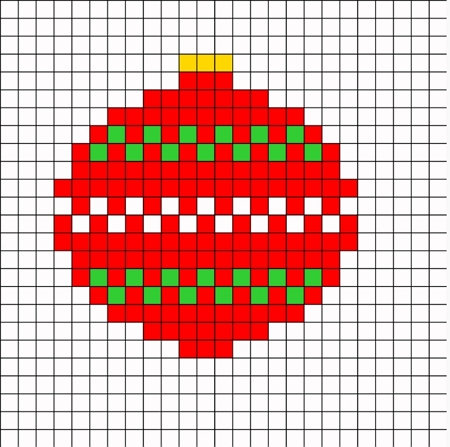 Nothing shouts Christmas louder than the colors of this ornament ball shared by Spark839.
Most of the patterns listed here are more like reference guides to inspire you rather than strict patterns that you must follow.
2. Simple Ball Ornaments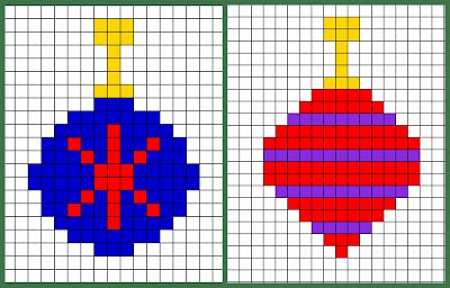 As you scroll down to check out more patterns, notice the top part of each ornament. Just like this pair shared by  Jennifer's Little World, most ornaments have a top part to which a string can be attached.
3. Christmas Pudding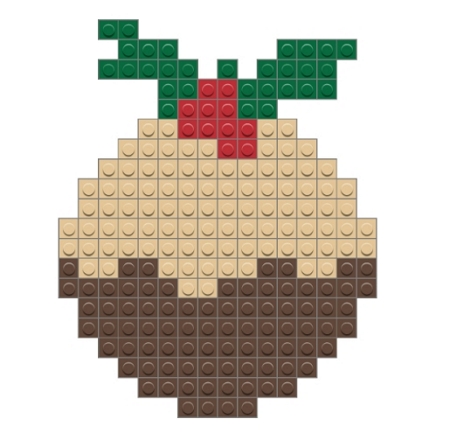 Make your activity sweeter with this Christmas pudding-inspired ball ornament, shared on Brik by therepotatoes6.
4. Elegant Ornament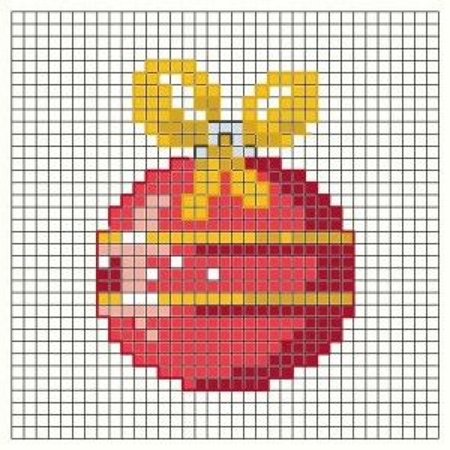 Take your Christmas ball design to the next level with Punti & Spunti's elegant take. Not only do they add extra shading to the ball, but they also tie a lovely ribbon on top of it, elevating the design.
5. Christmas Ball Designs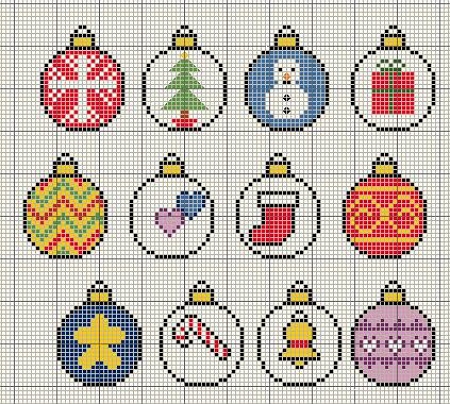 You can always put add personal designs on your Christmas balls. If you're undecided about what symbol or figure to put on it, here's Buzy Bobbins giving you several ideas.
6. Ball Ornament with Perler Beads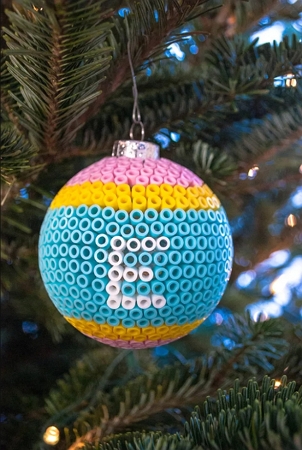 Merriment Design blows our minds with their perfectly round Perler bead ornament. "How did they make this?", you might be asking yourself.
I'll give you a hint: there's no ironing involved at all in this activity.
9 Other Christmas Ornaments
Let's move away from traditional Christmas ball ornaments to other traditional Christmas symbols that can serve as ornaments!
Crafts from other festivities: 23 Thanksgiving Perler Bead Patterns
7. Inspiring Christmas Decor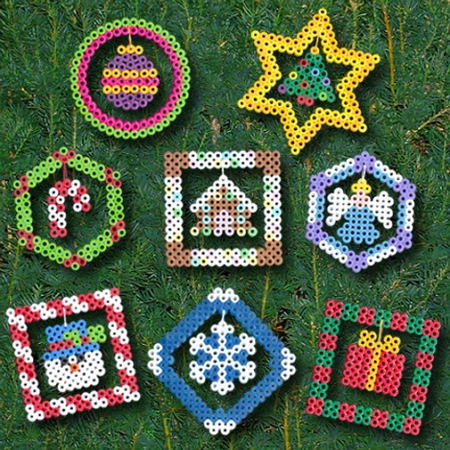 If you want to include all the Christmas and winter symbols, then look no further than Perler's inspiring decor.
One aspect I love about their guides is that they include the Perler bead count, allowing you to prepare in advance the beads you need.
8. Christmas Wreath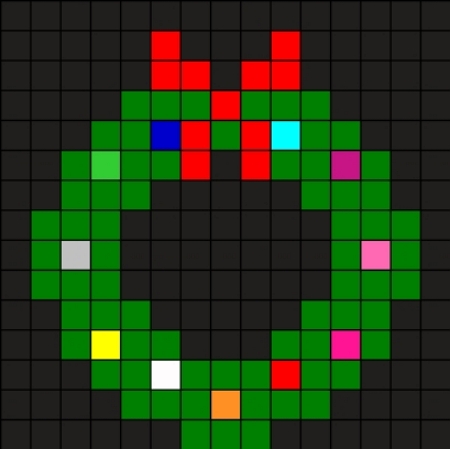 Try a different type of Christmas wreath this year by following mimi88's cute design.
Obviously, you can mix things up—changing the color or shape of the ribbon or adding more colors to the wreath.
9. Christmas Bells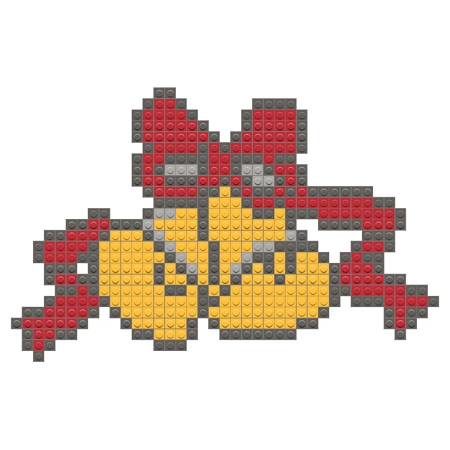 A family rooted in Christian values will know that Christmas Bells symbolize the arrival of the Christmas season.
Here's pretzelsemerald4 sharing a pair of lovely Christmas bells.
10. Christmas Ornament Ideas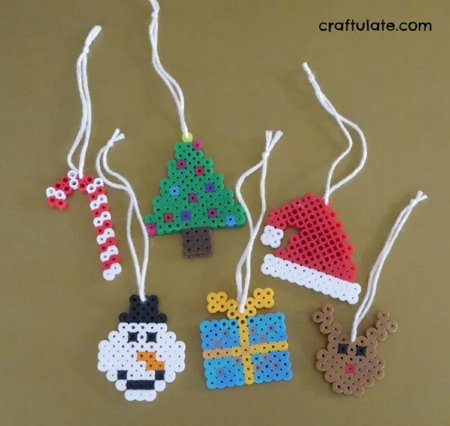 Perler beads are perfect as ornaments. The hollow center makes it so that you can insert a cotton thread at the topmost part of the craft.
Craftulate's ornament ideas show exactly how it's done.
HGTV Handmade shows us a variety of ornaments that we can hang on the Christmas tree. They include a snowflake, candy cane, golden snitch from Harry Potter, and even a kiss emoji!
You might be interested in: 31 Expressive Emoji Perler Bead Patterns
12. Holiday Pals Ornaments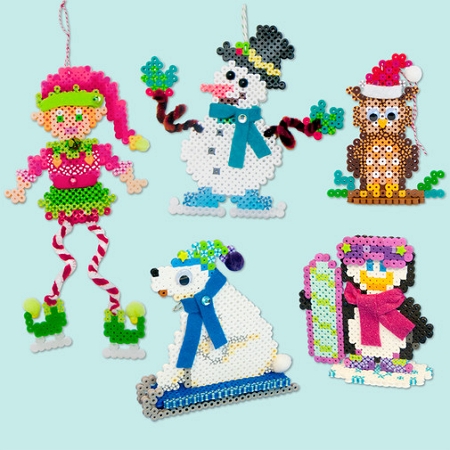 If your children love animals, then Perler has got the perfect project for them. Some of these are 3D, meaning that they can stand on their own.
Related: 25 Insanely Cute Penguin Crafts
13. Various Christmas Symbols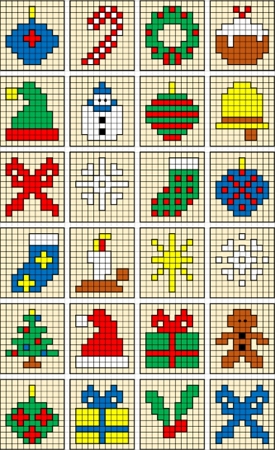 If any of the above items have missed the pattern you like, you might find what you need in Jennifer's Little World's series of Christmas patterns.
Are you looking for a gingerbread man? They have it! Do you need ideas on how to create gifts? It's all here!
14. Animal in Winter Ornaments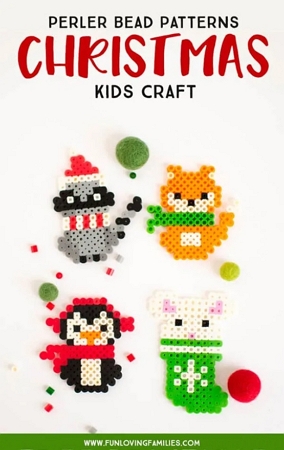 Animal lovers will find these creatures by Fun Loving Families too adorable! One critter even fits inside a green sock!
Watch out for: 29 Dog Perler Beads For Dog Lovers
15. Christmas Friends Ornaments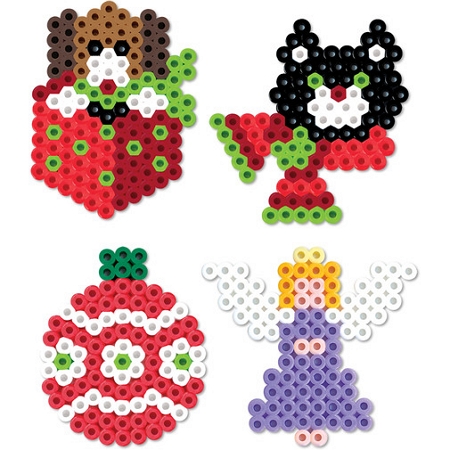 If you have a pet at home—dog or cat—commemorate them with these Christmas friend ornaments, brought to you by Perler.
It's hard to resist these: cat Perler beads!
2 Snowflake Ornament
When the weather is too harsh to play outside, you've got these Perler beads to look towards. QDCrafts shows how you how to make the basic element of snow—the snowflake.
Whether the winter weather is too cold or you live in a region where there's no winter, there's always a way to simulate the cold environment—and it's through these ice play activities!
17. Glittery Snowflake Ornament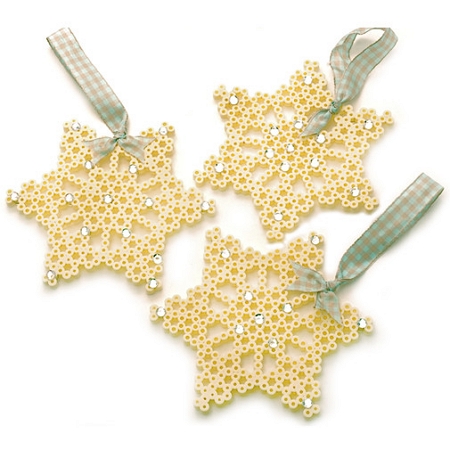 If you're feeling that your house needs a little bit of glitter, then Perler has got you covered with their eye-catching snowflake ornament.
Note that this design can also serve as your Christmas tree star!
8 Popular Perler Bead Ornaments
As I mentioned above, almost anything can be turned into an ornament. So, whether it's your favorite Marvel superhero or the Pokemon you've always wanted, they can become a little ornament.
Here are just some to give you an idea.
18. Mickey Mouse Ornament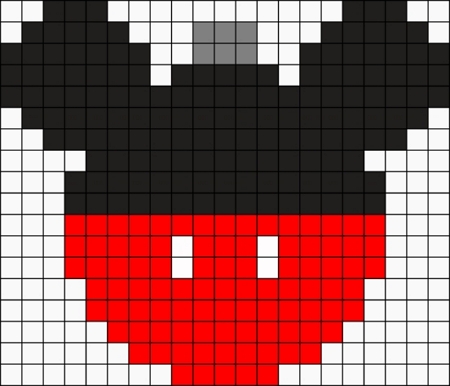 This Mickey Mouse pattern is the perfect example of how anything can be transformed into an ornament.
User adds several beads on the topmost part, which is what most ball ornaments have.
Create Mickey, Minnie, and friends through these 27 Adorable Mickey Mouse Perler Beads.
You gotta catch 'em all, am I right? That's the motto in Pokemon, at least. But if you feel the urge to assemble your Pokemon team, Ethan Bowbyes can help you with their video tutorial.
You can never have enough in your roster, so make more Pokemon Perler Beads.
20. R2-D2 Ornament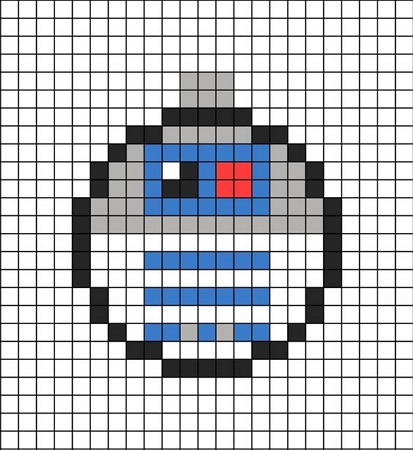 There's not a better companion to roam around the galaxy with than R2-D2. Star Wars fans, prepare yourselves for RSR Pixel Art's most adorable R2-D2 Christmas ornament.
Explore the galaxy through these 30 Star Wars Perler Beads!
21. Harry Potter Ornament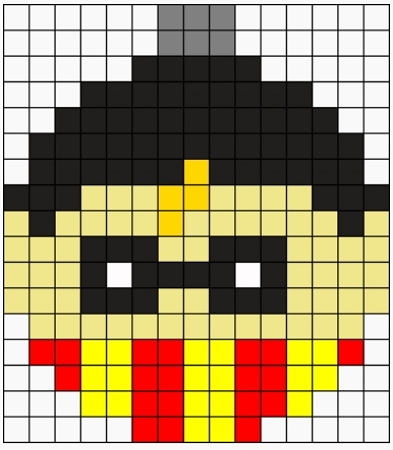 There must be a spell in the Wizarding World that turned Harry Potter into this tiny ball created by User.
Learn more spells in these 25 Fantastic Harry Potter Perler Bead Patterns!
Explore the world of Adventure Time by following FiloPixie's tutorial on how to make the various characters.
23. Minion Ornament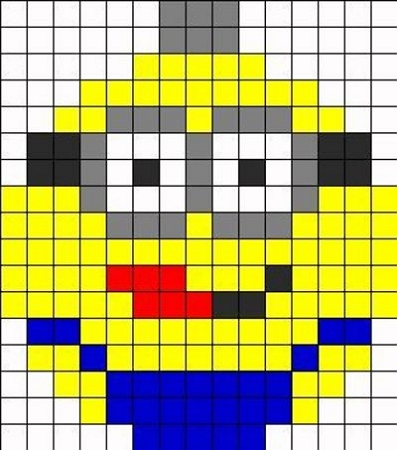 The funny personalities of these yellow rascals have found their way into our hearts. If you've seen even one of the films in the franchise, it's impossible not to make this ornament (shared by Juxtapost) for Christmas.
Impress Gru with these 21 Minion Perler Beads!
24. PAW Patrol Ornaments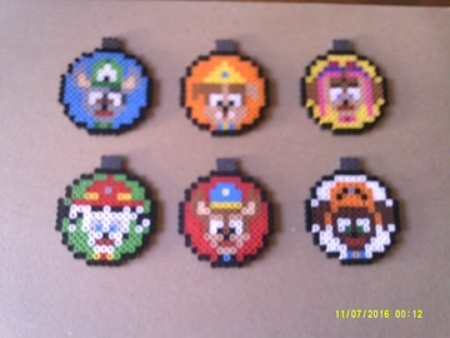 Are your little ones PAW Patrol fans? A Mother's Heartfelt Creations is here so they can create the ornaments of their favorite pup!
We can't get enough of PAW Patrol, so we compiled a list of PAW Patrol Perler Beads for you to enjoy, too!
Nintendo games have entertained generation after generation. I'd bet the faces of the Mario brothers are as nostalgic to you as they are entertaining to your children, who are now playing the next generation of Mario games on the Nintendo Switch.
Save Princess Peach by making: 35 Super Mario Perler Bead Patterns.
Merry Christmas to All and Happy Crafting!
We've seen that any Perler bead pattern can be transformed into a Christmas ornament. It just takes a little bit of creativity if you desire to make them in a round shape.
Don't stop the fun now, more Perler bead patterns are waiting for you: