Enter a magical world filled with sparkles, rainbows, and fun through these My Little Pony perler beads patterns.
MLP's comeback brought nostalgia to those who watched and played with Twilight Sparkle, Fluttershy, and Pinkie Pie in their youth. Now, you can share the joy that these adorable characters bring to your little ones, too.
What makes it even better is that more characters with unique personalities are added to the bunch like Hitch Trailblazer, Zipp Storm, and Sunny Starscout. That just means there are more ponies to love! 
Looking for more ways to bond with your little one? Here are some fun and easy perler bead patterns for you to try out.
First Things First: The Materials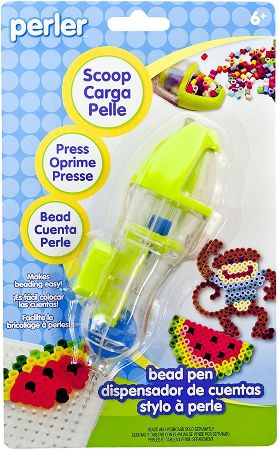 This bead dispenser will make every perler bead project a piece of cake. With this pen, you'll just need to scoop, shake, and aim to add beads to your project.
You'll finish your projects much faster and easier. Just like magic! 😉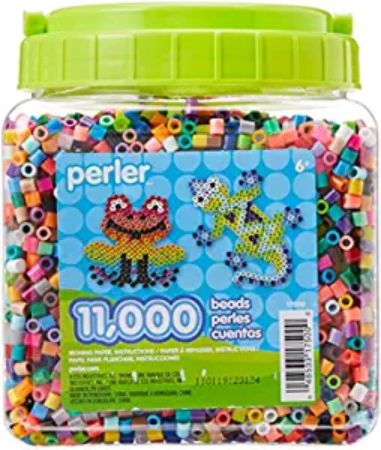 There's no turning back once you've started your first perler bead project. You'll want to create more and more (and more…) projects. This is where these 11,000 beads come in handy.
Whatever project you have in mind, these multicolor beads will have what you'll need. Some colors included in this set are pastel lavender, butterscotch, and neon pink.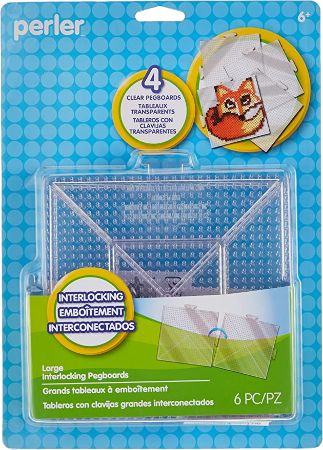 Perler beads enthusiasts need pegboards. It makes a flat surface that also holds the beads together. Just imagine: you're almost done with your project and then someone accidentally moves the table. What a disaster! This will prevent that heartache and stress from ever happening.
The set also comes with a sheet of reusable ironing paper and easy-to-follow instructions.
15 My Little Pony Perler Beads
1. Pinkie Pie Perler Beads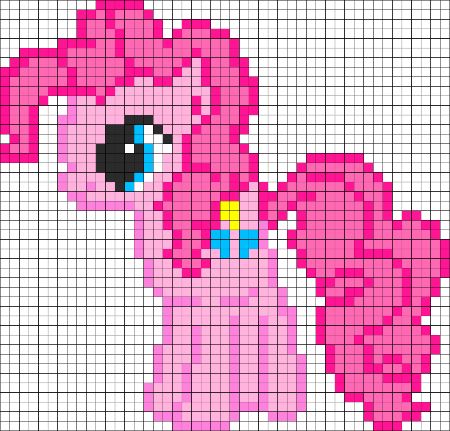 Pinkie Pie is the epitome of a good friend—she's outgoing, fun, and loyal. No wonder she's one of the most famous characters in MLP of all time. Plus, we can learn a thing or two on how to throw the most amazing parties from Pinkie, too.
Let's keep the ball rolling and start making these summer perler bead patterns, too.
2. Applejack Perler Bead Pattern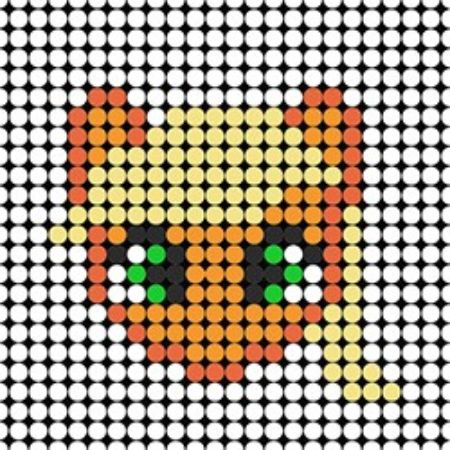 Applejack can be a little stubborn but her other admirable traits still make her a crowd favorite. Her honesty is one of her best traits that kids (through this craft) can learn to adapt.
This will be the best Applejack perler bead pattern for you to begin with. It's beginner-friendly but still very cute.
3. Applejack Head Perler Bead Pattern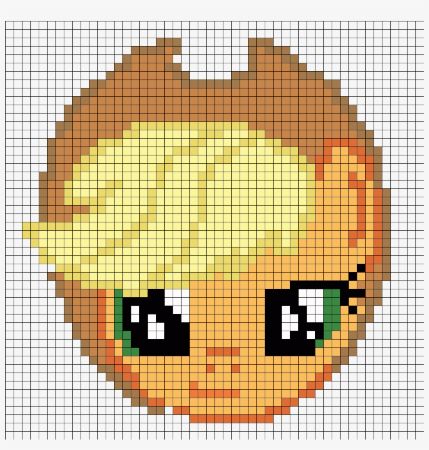 Applejack wearing her hat? Super adorable! This will be a fun craft for fans of Applejack who loves her signature look.
Ohana means family. Like MLP, Lilo and Stitch is a good show to teach your kids the value of family and friendship. Here are fun and cool Stitch perler beads to make.
4. Applejack Perler Bead Pattern Full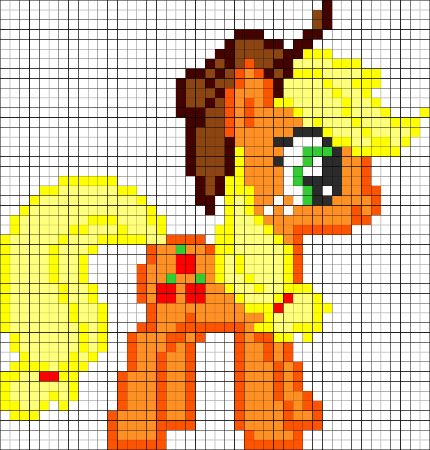 Is a little challenge what you're looking for? This full Applejack pattern will be perfect for you. It shows Applejack's cute stride, iconic hat, and beautiful hair.
Can't get enough of these magical creatures? Your wish is my command. This list has some unicorn perler beads patterns for your unicorn dreams.
5. Fluttershy Perler Bead Pattern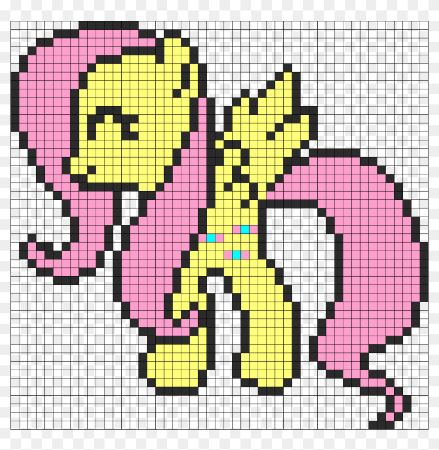 Don't be startled by Fluttershy's "stare". She's a lovable Pegasus who's kind and cares for animals as well. If you and your kids are animal lovers, then this Fluttershy pattern will be a great bonding activity for you.
In this post, you'll learn how to draw a pig in 19 different ways. It will be a good skill for all the animal lovers out there.
6. Sunset Shimmer Pattern
Add a little sparkle and shimmer to your collection through this Sunset Shimmer pattern. TheCraftyPonyLady's tutorial shares the secret on how to perfect this project.
Get some tips and tricks by watching this helpful Youtube video.
7. Twilight Sparkle Perler Bead Pattern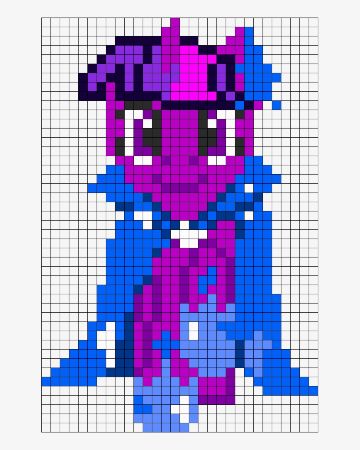 The coolest thing about Twilight Sparkle (aside from being the ruler of Equestria) is her ability to transform into an Alicorn. She's one of the coolest and most talented characters on the show so you can never go wrong with this pattern.
Practice makes perfect. Enhance your perler bead skills by doing these perler bead fish patterns.
8. Filly Princess Celestia Perler Bead Pattern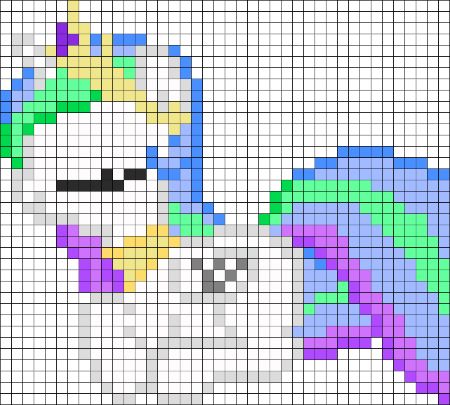 Princess Celestia is well-known for her wisdom and intelligence. Fun fact: did you know that she's the mentor of Twilight Sparkle and Sunset Shimmer? No wonder they turned out to be great ponies.
This perler bead pattern perfectly captures the beauty and grace of Princess Celestia.
9. Filly Rarity Perler Bead Pattern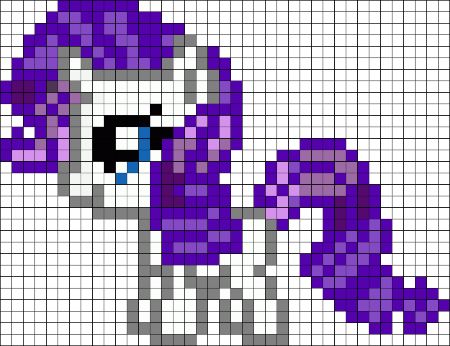 "Welcome to Carousel Boutique, where every garment is chic, unique, and magnifique."
Rarity's works are impressive and unique—just like her taste in fashion. Everyone turns to Rarity whenever they need something breathtaking to wear.
You'll find kawaii perler bead patterns here.
10. My Little Pony Keychain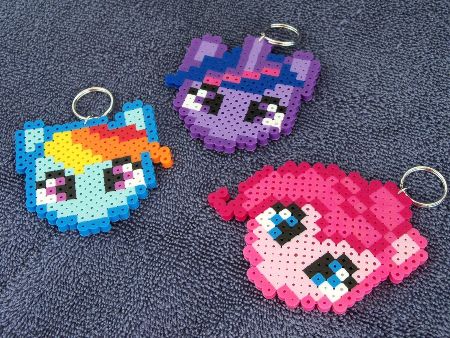 Prepare this pattern for the kids' sleepover party and they'll love you for it. They'll have a friendship keychain featuring their favorite My Little Pony characters.
Not only will it be enjoyable to create these but showing them off will be a lot of fun, too. These keychains are three to four inches tall making them the perfect bag, lunchbox, or purse accessories.
11. Derpy Hooves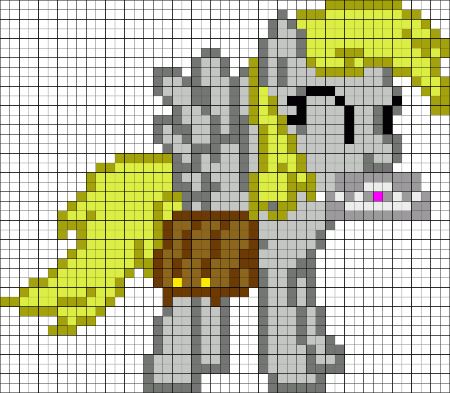 Whether you know her as Derpy, Bubly Mare, or Ditzy Doo, this pegasus will steal your heart. She's funny, adorable, and lovable.
Gotta make them all! Check out these Pokemon perler beads to get more pattern ideas for the kids.
12. Baby Big McIntosh Perler Pattern
Eeyup!
Grab this chance to create a Big McIntosh perler bead project. He's a handsome stallion who's also gentle and hardworking. He's got the whole package!
13. Princess Luna Perler Tutorial
A heart-shaped Princess Luna? Can't say no to that!
In this video tutorial by TheCrazyPonyLady, she'll walk you through how you can make your very own Princess Luna made of perler beads. It will be a fun and productive way of spending time with the kiddos.
14. Rainbow Dash Perler Beads Pattern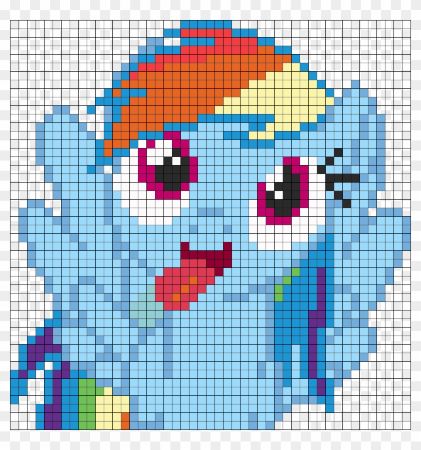 A wacky picture of Dashie will brighten up your kid's room. It will remind them not to take life seriously and see the positive side in everything like what she does.
Teach them about emotions through this emoji perler bead patterns.
15. My Little Pony Characters Perler Bead Pattern

Can't decide who's your favorite pony? Why choose when you can have them all!
This perler bead pattern by BraceletBook features six incredibly cute ponies like Pinkie Pie, Fluttershy, and Twilight Sparkle.
A New Adventure Awaits
Which among these My Little Pony perler beads is your favorite? I know it's difficult to choose. So it's best to do them all!
My Little Pony isn't just entertaining, but you'll also learn a thing or two about friendship, family, and kindness in each episode. That's why the show is loved by both parents and children since 1983.
Make sure to include these lists on your to-do patterns: