Friendship bracelets are made from different colored strings tied together to form beautiful patterns.
If you're just starting down the path of friendship bracelet making and stumbled across this post, then you've already discovered that there are a good number of strings to choose from.
You're also probably asking yourself: "Can I use embroidery floss for friendship bracelets? What about yarn? What IS the best thread to make friendship bracelets with?"
Don't worry – I've got you covered. I've done the research and compiled a list of the 14 best friendship bracelet strings, organized by type, with links to where you can buy them.
I also created a guide on different friendship bracelet patterns and how to make them!
Embroidery Floss
Embroidery floss is the go-to and probably the best friendship bracelet thread because it's durable and offers the most color variety.
Embroidery floss is usually made up of 6 strands of string twisted together and is made specifically for embroidery.
Here's a tutorial from Jada Johnson that uses embroidery floss to give you an idea of why it's the #1 choice for most pros: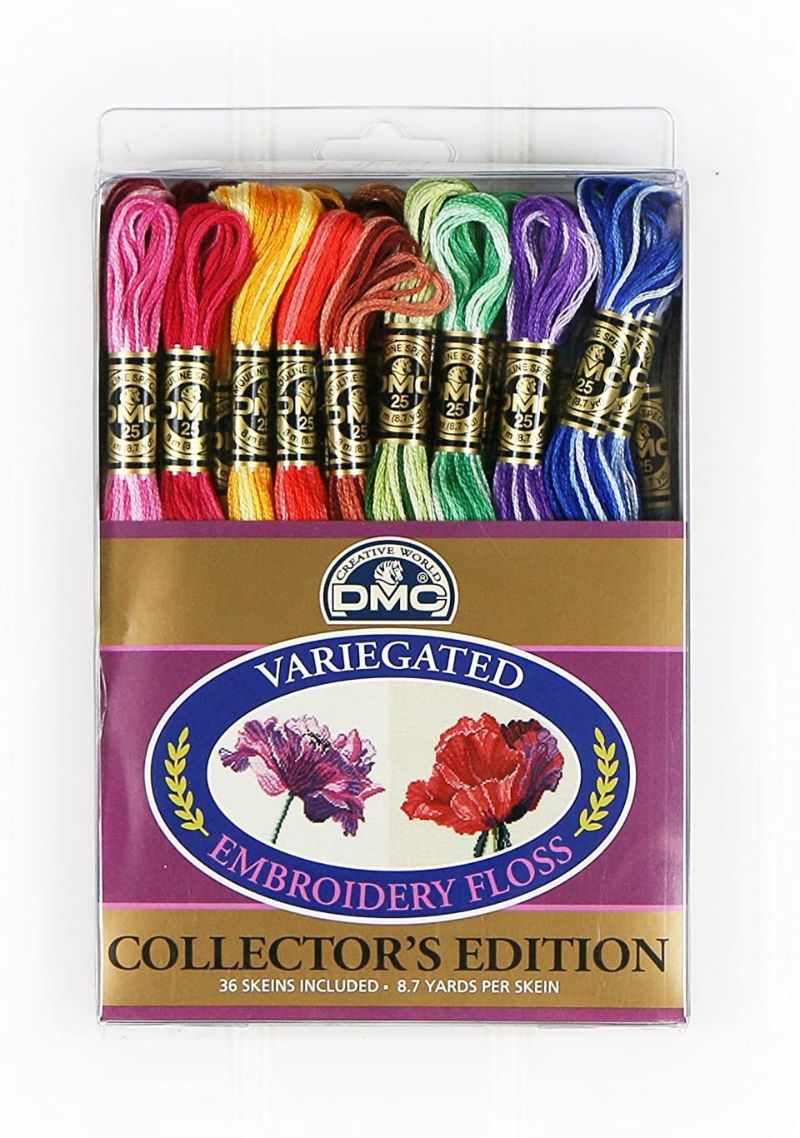 DMC is the staple brand for embroidery floss. It's durable, great for beginners, and made from 100% cotton.
Furthermore, it comes in a variety of colors that will let you and your kids' creativity flow when making friendship bracelets.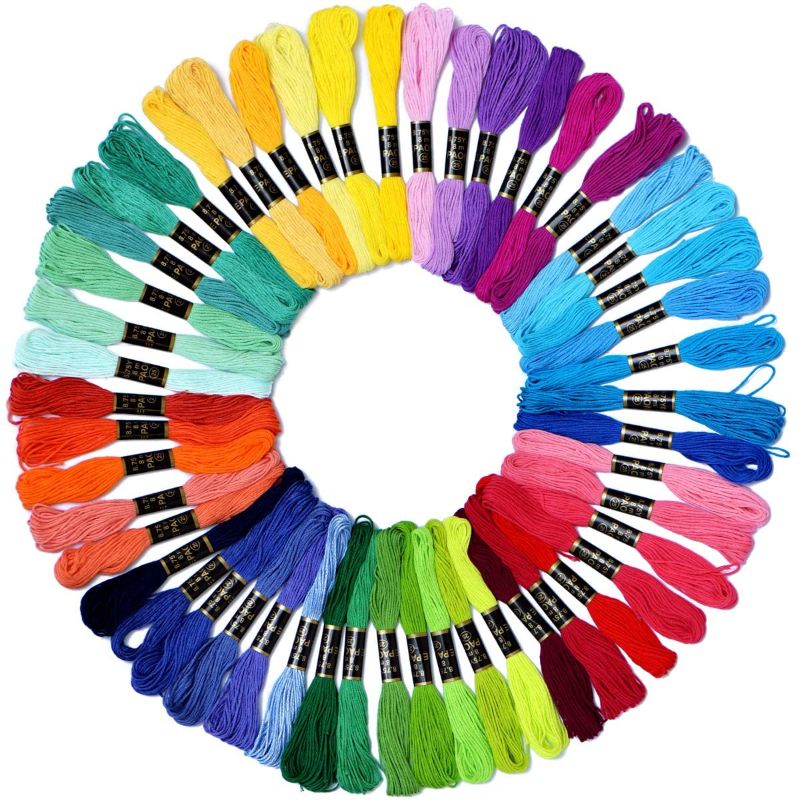 Another popular brand, La Paon's set comes with 50 vivid and vibrant colors you can mix and match to create a perfectly colored friendship bracelet.
This string is made up of six strands and can be easily split. While this might be a problem for some, it opens up new possibilities when making friendship bracelets.
Craft Thread
While embroidery floss is made of 6 strands of string twisted together, craft thread is made of 2 strands. This makes it less durable, but a more cost efficient thread for bracelets.
It's a long-standing debate by friendship bracelet enthusiasts that craft thread can also be made up of 6 strands, though.
Nevertheless, it is agreed that craft thread is usually made of lower quality material. You'll need to be extra careful when using this thread to make friendship bracelets (such as pulling too hard) since this characteristic might cause it to break.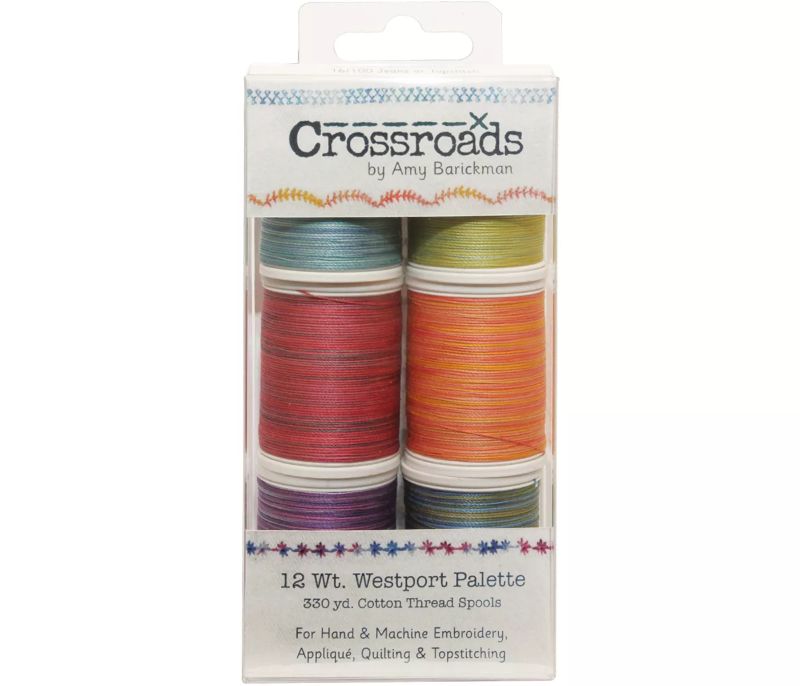 This Crossroads Sulky craft thread set includes a variety of six different colors. This pack in particular has different gradients of each color, making for an even cooler friendship bracelet!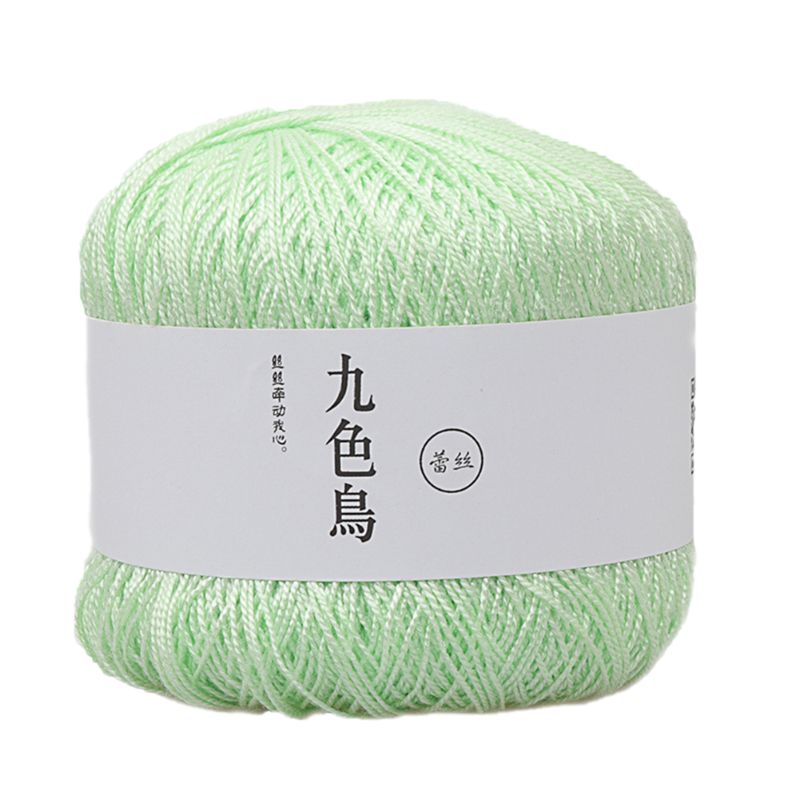 Available at your local Walmart, this craft thread from Chinatera comes in a variety of other pastel hues. It's soft, lightweight, and comfortable when worn as a friendship bracelet.
Pearl/Perle Cotton Thread
Another string for bracelets is pearl cotton thread. Pearl cotton thread, also known as perle cotton, is made from mercerized cotton.
Mercerized cotton is more lustrous than normal cotton, giving it a pearly sheen. It's made by passing cotton threads under tension through a cold solution of 20% caustic soda, resulting in additional tensile strength.
Pearl cotton thread is also named for its bead-like appearance, which will give your friendship bracelets more texture.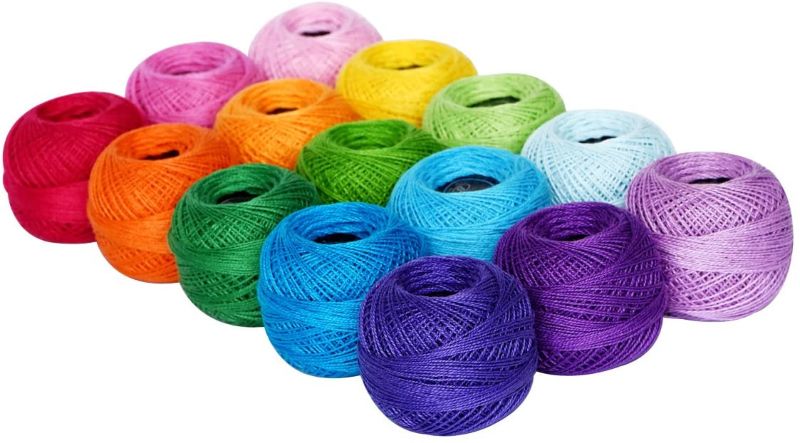 From Le Paon, this pearl cotton thread set is made from 100% mercerized cotton and comes in a wide selection of vibrant colors. This thread is easy to work with, making it great for kids and adult beginners alike!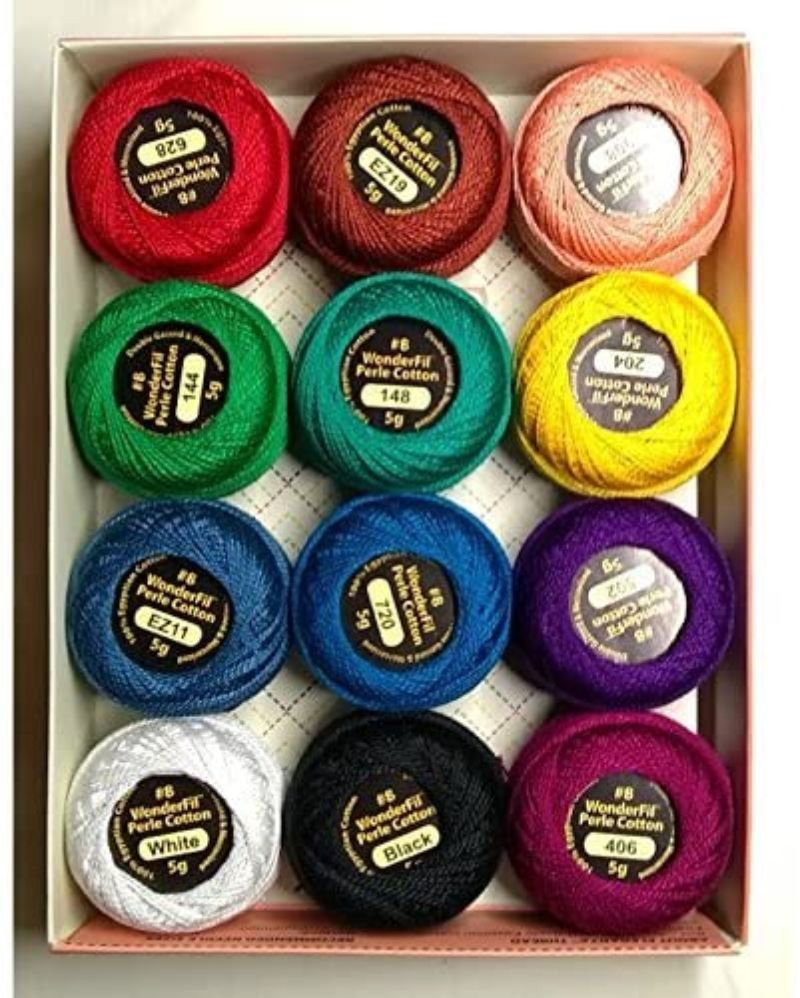 Soft and made from Egyptian cotton, it comes in a variety of lustrous colors to give your friendship bracelets that terrific sheen. Egyptian cotton also makes it more porous and absorbent.
Yarn
If you want a thicker bracelet without using too many strands of thread, then yarn is the bracelet making string for you!
Made from either natural (animal or plant fibers) or synthetic material (like acrylic), yarn is a thicker type of thread. This makes it a perfect thread to make bracelets for kids or beginners who aren't ready to use embroidery threads just yet.
Here's a tutorial from Fiber Flux to show how easy it is to use yarn for friendship bracelets!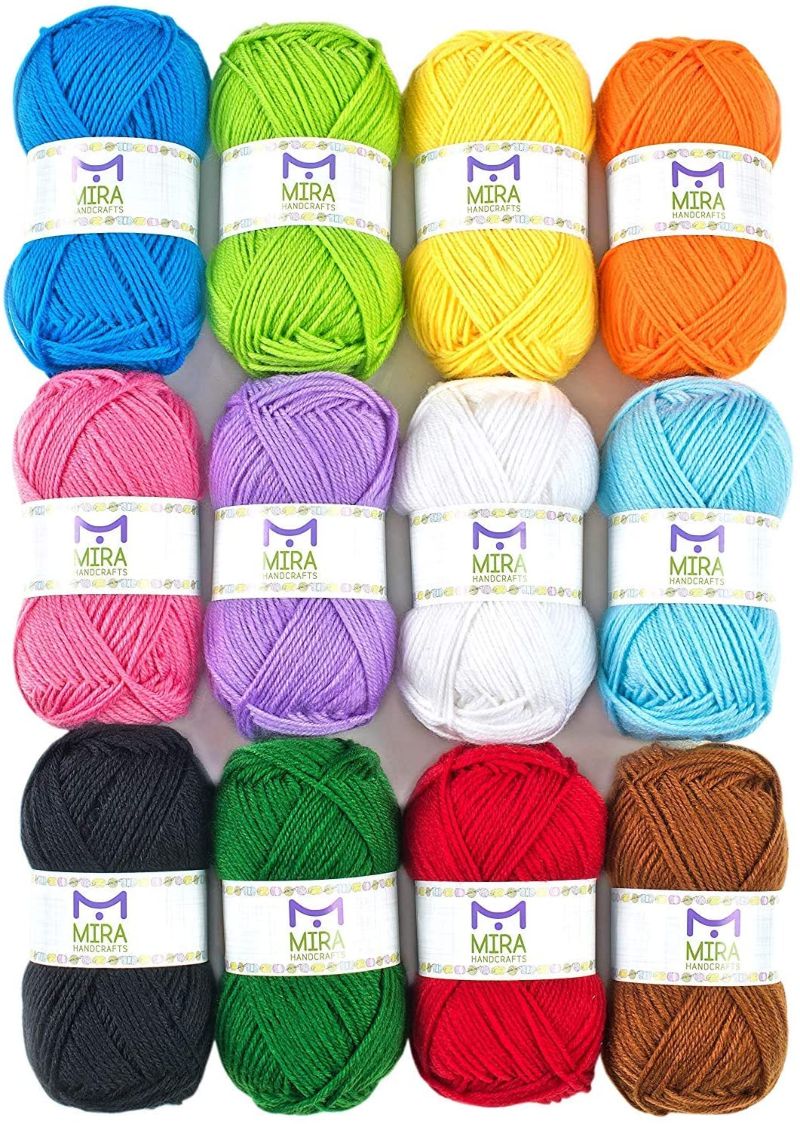 While this acrylic yarn is more useful for crocheting, it's still great for beginners who are making small projects, such as friendship bracelets.
Acrylic is more beginner friendly since it allows you or your kids to practice stitches repeatedly without ruining the yarn or the bracelet.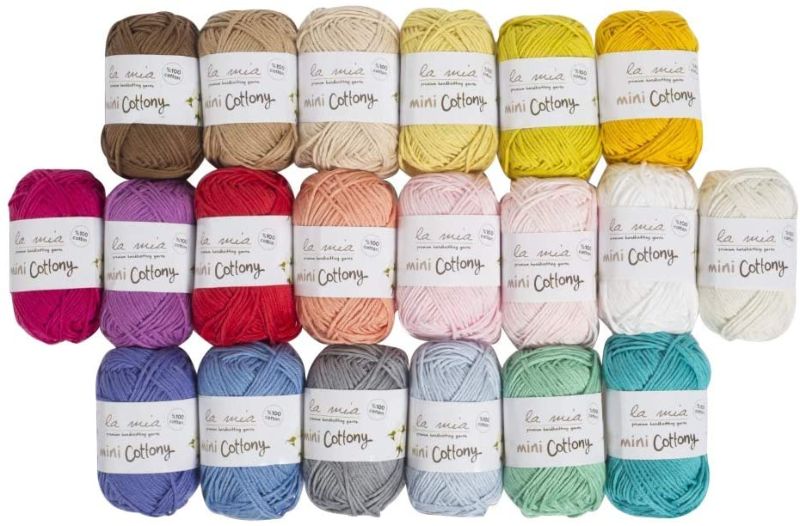 A super soft yarn for friendship bracelets that is made from Turkish cotton, this is another brand for beginners made from natural materials. A wonderful benefit of Turkish cotton is that it gets softer over time.
Rayon Thread
Rayon is a blend of natural and synthetic materials. It's as lustrous as silk threads, but is much cheaper. Furthermore, rayon thread is often used for machine made crafts since the spools are designed to fit sewing machines.
Handcrafting with this could be a bit difficult for kids as cotton thread is needed to keep the strings together, so keep this in mind when choosing rayon.
While not a common or recommended thread to make friendship bracelets with due to its difficulty, its luster would make for a cool looking and vibrant friendship bracelet.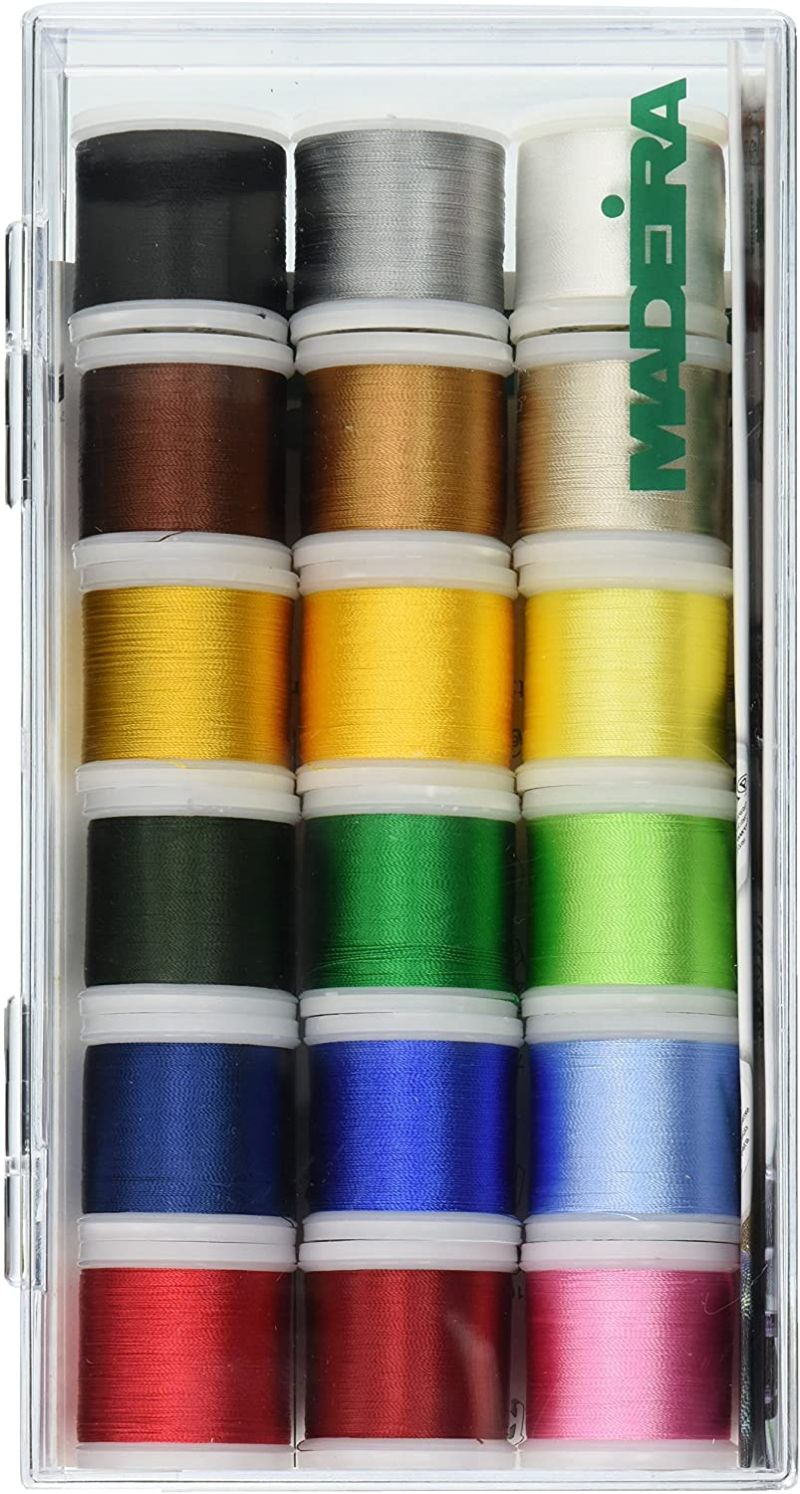 Here's a durable and smooth set of rayon threads for your friendship bracelet making needs from Madeira. It comes with one spool for each of the 18 most popular and vibrant colors!
Threadart provides a set of 40 spools of lustrous rayon thread. With 40 colors to choose from, you'll be able to make friendship bracelets with even more color choices and combinations.
Plastic Cord
Delving into more unconventional string for bracelets, we have plastic lacing cord. If you want something different, this is the bracelet making string for you!
Plastic cords are actually not that difficult to twist and tie into bracelets, and once you've gotten the hang of it, these can produce some really cute and unique friendship bracelets for kids.
Here's a quick tutorial from Howcast to help your kids get the hang of plastic lacing cords.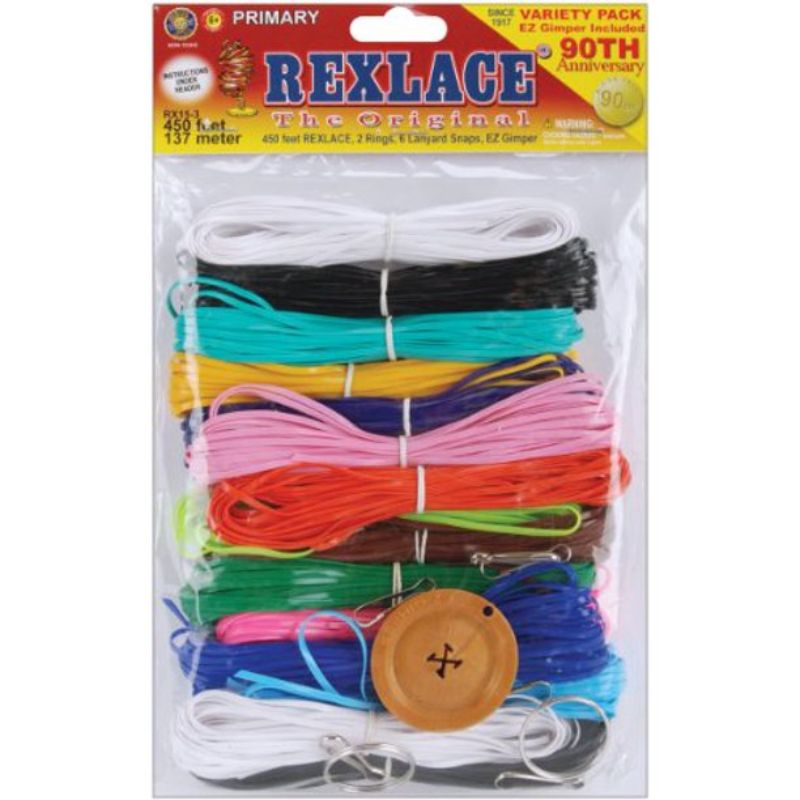 Here's a pack of plastic lacing cords with vibrant colors that should contain more than enough for tons of friendship bracelet projects. Give your friendship bracelets a nice shine with these colorful plastic cords from Pepperell.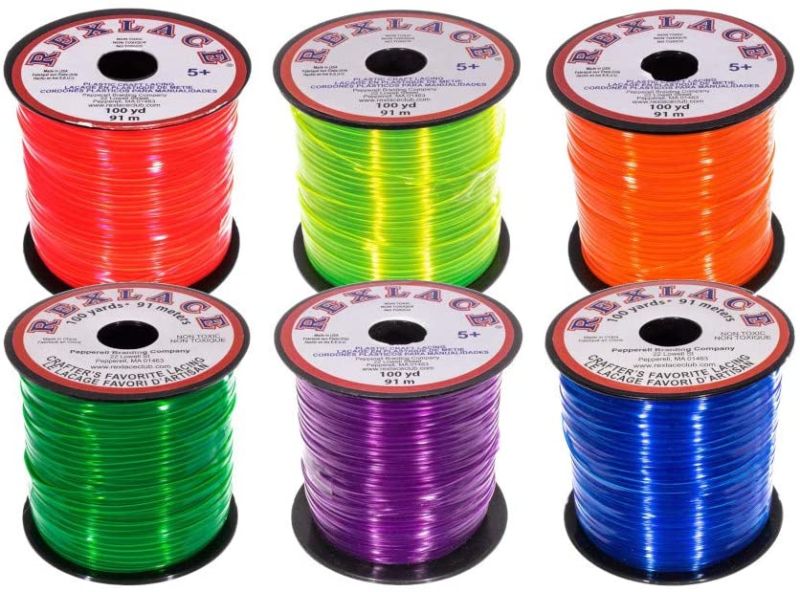 Make cool translucent colored friendship bracelets with these clear plastic cords. You can also mix and match the clear and solid colored plastic cords for a more unique result!
Leather Cord
Photo credit: Etsy.com
Now here's a string option that isn't exactly beginner friendly. Once you get the hang of the usual friendship bracelet strings, leather cords will give you a new challenge!
Leather strings are difficult to form patterns on, so your design options might be limited. However, whether genuine or faux leather, this string is available in a decent amount of colors to make up for the difficulty.
Here's a quick tutorial from Curly Made that shows how leather string is used to make friendship bracelets.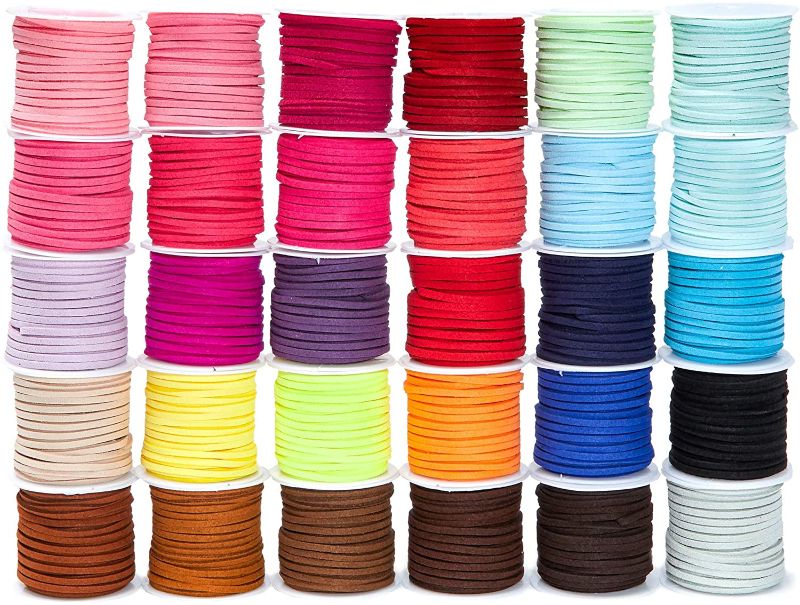 If you or your kids desire a matte finish to your friendship bracelets, Bright Creations has got you covered with this set of faux leather cords that come in a variety of colors!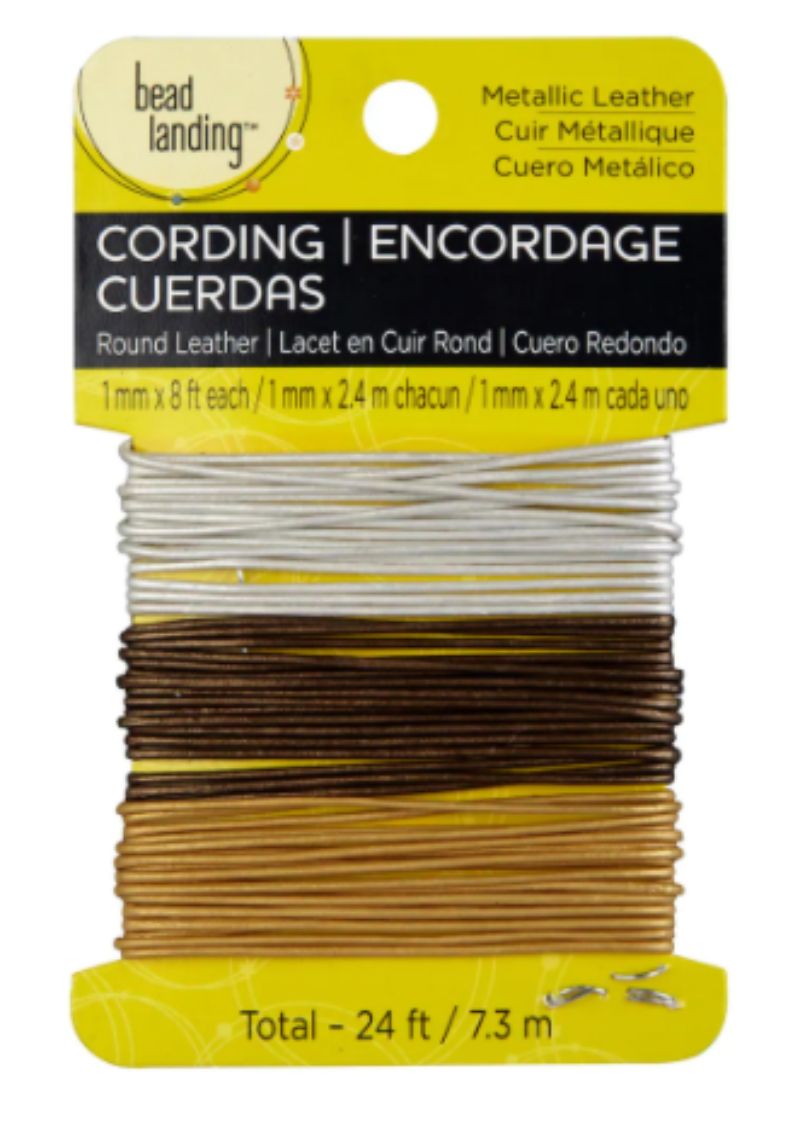 OR, if you want to work with genuine leather, Bead Landing makes reasonably priced leather cord. While not as colorful as others, these come in a metallic hue to give your friendship bracelets a nice shine.
Best String for Friendship Bracelets
Whether you're a beginner or a pro at friendship bracelet making, you and your kids will be able to find friendship bracelet materials that suit your skills and needs among these 14 friendship bracelet strings.
Have you tried using other types of thread for friendship bracelet making? Did we miss an important one? Let me know in the comments below!
Are your kids interested in crocheting instead? Then check out my article on the best crochet kits for kids!