Teaching all 26 letters of the alphabet to kids can seem overwhelming at first. Especially if you account for both uppercase and lowercase letters.
However, learning becomes so much easier, for both the student and the parent or teacher, when you can add fun crafts to the mix.
Pirates, Porcupines, Pineapples, and Pianos. Prepare a Playful craft time to help your kids become more Proficient in their Precise recognition of the letter "P" with these 20 letter "P" crafts.
Note: I recommend grown-ups do the cutting required for these crafts. However, if you'd like your kids to practice their scissor cutting skills, here's a pair of safety scissors to help them out.
11 Letter "P" Preschool Crafts
Below are 11 letter "P" craft ideas for preschoolers that specifically incorporate the letter "P" into the craft.
1. "P is for Penguin" Craft
Did you know that a group of penguins is called a raft (on water) and a waddle (on land)? Here's one penguin craft that's best prepared on land.
Paper Crafts-TR shows kids how to make these tuxedo wearing birds with this simple penguin craft using construction paper, scissors, and glue. They even provide free printable templates (colored and non-colored). Isn't that convenient?
2. "P is for Parrot" Craft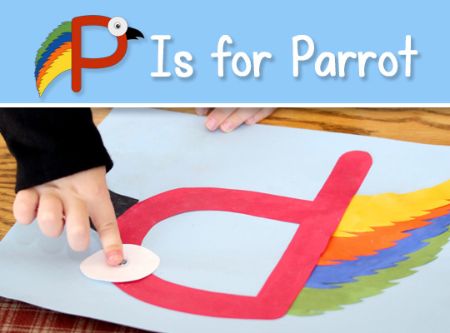 Polly want a cracker? This is our second bird that starts with a letter "P". Kids can make this colorful parrot from All About Learning Press. The materials they'll be needing are printer paper, cardstock, scissors, a googly eye, glue, a pencil, and their "P is for parrot" templates.
3. "P is for Peacock" Craft
The 3rd letter "P" bird for this list, peacock's are known for their majestic tail feathers! Here's a simple peacock craft by Takamul Academy. Kids can make this peacock craft with scissors, glue, construction paper, and a marker.
4. "P is for Pig" Craft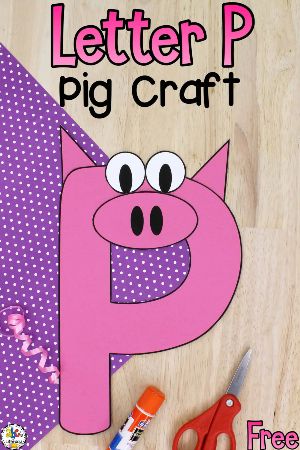 Oink! Oink! Pigs are a fun animal for kids to learn about because they make such a fun noise!
Here's a fun pig craft courtesy of ABCs of Literacy that'll help teach kids about the letter "P". They provide a free template, so you'll just need cardstock, scissors, glue, a ribbon, and crayons.
5. "P is for Puff the Magic Dragon" Craft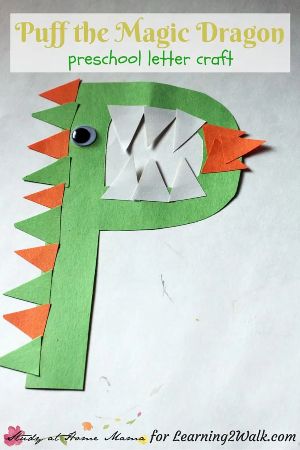 "D" is for dragon, but "P" is for a more magical dragon named "Puff" (from a song by Peter, Paul, and Mary). No Stress Homeschooling shows kids how to make their very own Puff the Magic Dragon using googly eyes, scissors, construction paper, glue, and optional pom poms.
6. "P is for Piano" Craft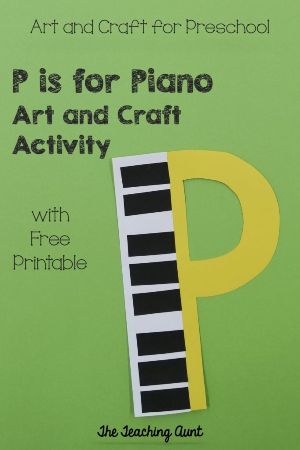 Make way for a future Beethoven! Let your kids familiarize themselves with musical instruments early on with this piano craft from The Teaching Aunt. They'll need colored paper, scissors, glue, and a ruler.
Ready to make craft time even more musical? Check out this list of fun and easy homemade instruments.
7. "P is for Pom Poms" Craft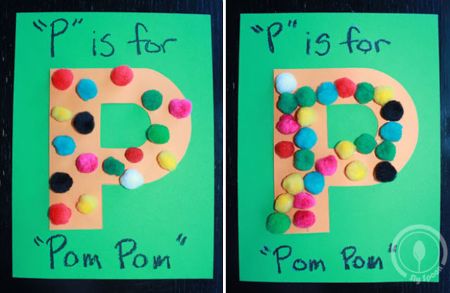 Sly Spoon gives kids a simple letter "P" and lets them have fun gluing on pom poms.
My kid loves glue, loves pom poms, and loves open ended craft projects that will let him create his own unique project. Although I have to say, my son didn't exactly keep all the pom poms on the letter "P" cutout!
8. "P is for Pineapple" Craft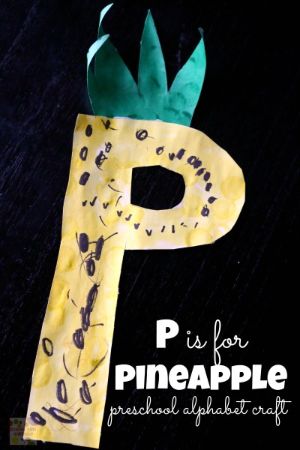 Eat your fruits, kids! Fruits such as pineapples are good for ya! Grab some construction paper, scissors, glue, Do A Dot markers, a brown marker, and a pencil, Schooltime Snippets shows kids how to make this easy pineapple craft.
9. "P is for Popcorn" Craft
The kernel goes "pop" and turns into this lovely snack that's a staple for movie goers. To make this, kids will need popcorn, construction paper, glue, scissors, markers, and their printable letter "P" and popcorn bag templates (you'll just need to login your email).
Of course, the best part is eating the rest of the popcorn!
10. "P is for Pirate" Craft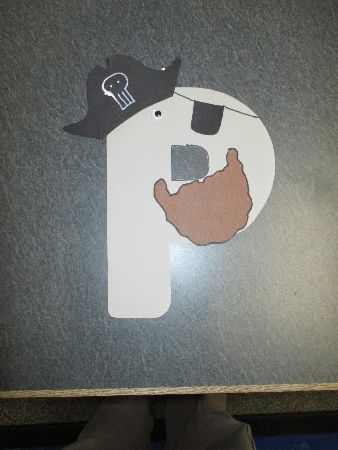 Yarr, matey! What kid doesn't love pirates? The best part about this craft, other than that it teaches your kid about the alphabet, is that you and your kiddos can talk like pirates while you make it! At the end you can even convince them to hunt for treasure around the house.
To make this craft, you'll need construction paper, glue, scissors, and a googly eye.
11. Origami Letter "P"
Origami might be challenging for preschoolers, but with a bit of help from a grown-up, it can enhance kids' fine motor skills. This video tutorial from Modhumoti Creation shows them how to fold a piece of paper to make a letter "P."
9 More Letter "P" Crafts
These 6 crafts are from words that begin with the letter "P" that don't require a letter "P" cutout.
12. Pink Piggy Craft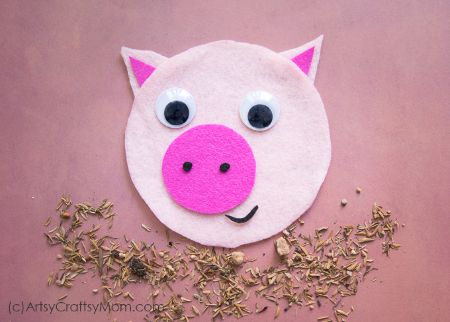 Don't throw old and unwanted CDs away! Let kids use them for crafts such as this pig craft from Artsy Crafty Mom. Other materials are scissors, a glue gun (a low temp one for kids), googly eyes, and your choice of felt/cardstock/construction paper.
13. Peppa Pig Finger Puppet Craft
For a more famous pig, DIY Labs shows kids how to make this Peppa Pig finger puppet. Your kids will just need craft foam, scissors, googly eyes, a glue gun, and markers. Afterwards, they can watch episodes of the show on the Peppa Pig Official Youtube Channel!
14. Clay Porcupine Craft
Bring these prickly mammals home courtesy of ABC See, Hear, Do. With just clay, googly eyes, and a bunch of toothpicks, kids can easily make a porcupine of their own.
15. Paper Panda Craft
Pandas are cute animals and kids can take these endangered animals home thanks to Unleashing Creativity. All they'll be needing is construction paper, scissors, glue, sticky tape, and a stapler.
16. Paper Python Craft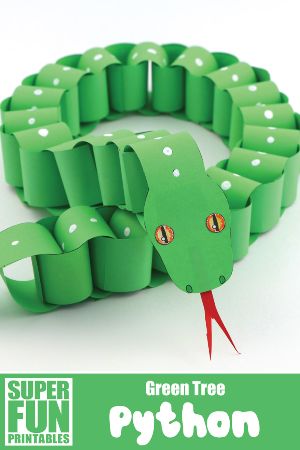 This python craft will double as a sneaky slithering toy that your kids can play with all day long.
What parent doesn't remember making paper chain crafts in their own youth? This is a fun take on a paper chain craft. Just add a python head on the last loop! To make these snakes, kids will need construction paper, glue, scissors, and markers.
The Craft Train has more detailed instructions on their site. There is also a template available, however it does come at a cost. They also include some awesome python facts for kids!
17. Parachute Craft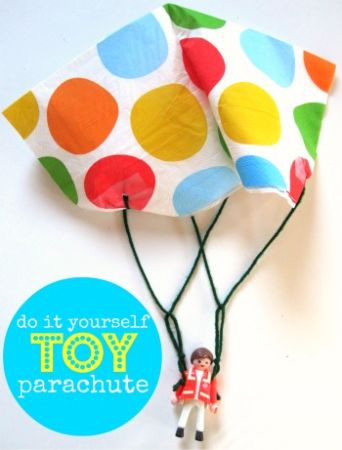 Kids will be landing safely with this "p is for parachute" craft from No Time for Flash Cards. All they'll need is a dinner napkin, clear tape, scissors, a hole puncher, yarn, and your paratrooper of choice such as a LEGO minifigure or a Playmobil one.
18. Paper Plate Pizza Craft
One pepperoni pizza to go please! Let kids serve up a simple paper plate pizza with the help of Faber Castell's video. All they'll need is a paper plate, paint and a paintbrush, construction paper, glue, and scissors. Grab them some actual pizza too as a fun snack right after!
19. Paper Bag Pumpkin Puppet Craft
Is Halloween coming up? Then this cute paper bag craft is just what your kids need!
Sam from Fun Activities For Kids shows kids how to make a paper bag pumpkin puppet craft with a paper bag, cardstock, scissors, glue, a ruler, markers, and their template at the bottom of their page.
Looking for more fun paper bag puppet crafts? We've got you covered!
20. Potato Man Craft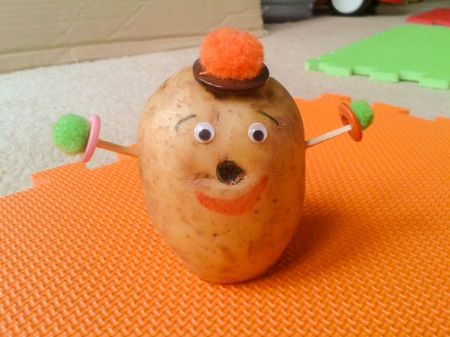 I grew up watching the Toy Story movies, and Mr. Potato Head has been a favorite of mine. While you can always buy a Mr. Potato Head toy, Hands on as We Grow shows kids how they can make one from an actual potato! Which is much cooler in my opinion.
What you'll need is, of course, a potato, pom poms, toothpicks, buttons, googly eyes, and markers.
Perfect Letter "P" Crafts for the Perfect Little Kiddos
Kids are sure to love these 20 letter "P" crafts that will help develop and enhance their motor skills, as well as help them learn all about the letter "P".
Have your kids tried any of these crafts? Which were their favorites? Tell me in the comments below!
Looking for more fun crafts for your toddler or preschooler? I'm sure they'll love these tissue paper crafts too!