Space perler beads are a fun and creative way for kids to explore the wonders of the universe through art. From UFOs, to planets, and stars, there's so much to discover by your little explorer.
Join us as we explore outer space one cool perler bead pattern at a time. I'm sure that the kids will love all of these patterns and will ignite their interest in the universe. Who knows, maybe we've got a future astronaut in our midst.
Meet the extraterrestrials through these alien perler beads.
Plan Ahead and Get These Materials
5 Alien Perler Beads
1. Funky UFO Perler Pattern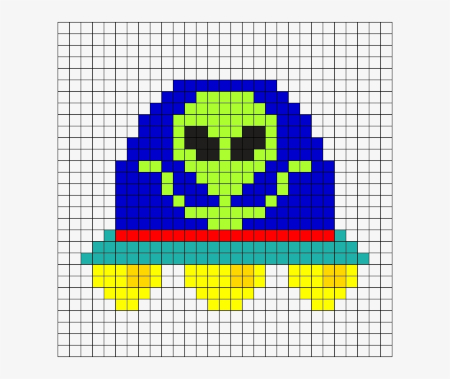 Let's start off our list with this epic UFO pattern from PNG Kit.
It shows a different side of aliens where they can be fun and playful, too.
2. Cute Stitch Perler Bead Pattern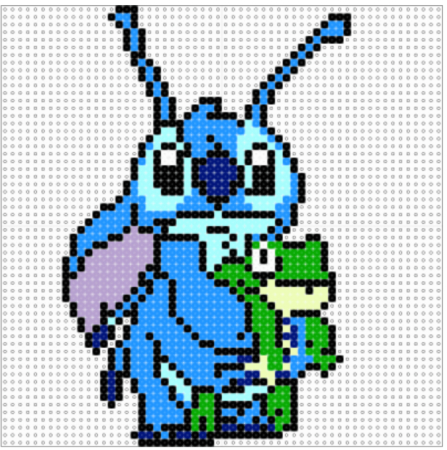 One of the most famous and most loved Disney aliens of all time is Stitch.
Don't miss out on this super adorable pattern of him holding a frog courtesy of Kandi Pad.
Get more Stitch perler beads right here.
3. Little Green Men Perler Pattern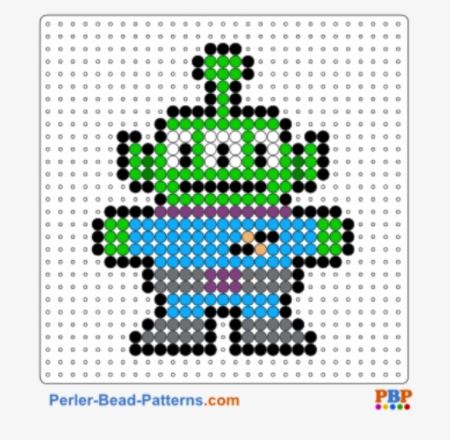 Wouldn't it be amazing to have the cute Little Green Men at home?
With this pattern from Perler Bead Patterns your child will be able to make as many as their heart desires.
Enter the world of the Madrigals in this list filled with Encanto perler bead patterns.
4. Tiny Aliens Pattern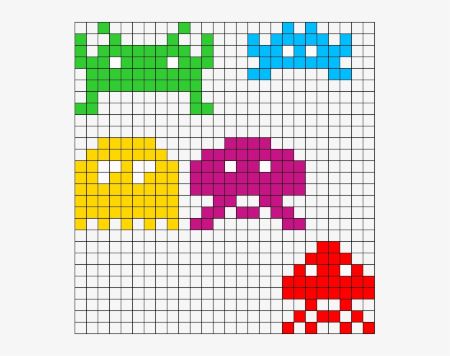 Make the activity fun and enjoyable for the younger kids by introducing them to this pattern from Nice PNG.
This will be the perfect alien pattern for beginners or for those who want to do a fun activity that won't take up too much time.
5. E.T Perler Bead Pattern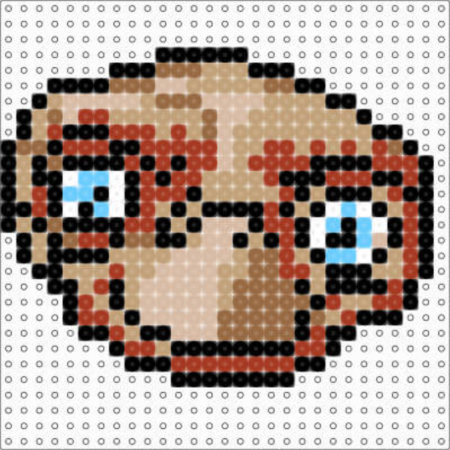 We can't talk about aliens and outer space without talking about the classic character E.T.
Kandi Pad created this beautiful pattern that kids and kids at heart will enjoy making in one sitting.
Treasure and keep every memorable piece in your child life's in the best scrapbook kits for kids.
6 Sun Perler Beads
6. Sun and Clouds Perler Pattern

Here comes the sun!
Rain or shine this pattern from Bracelet Book will be a great choice.
Aside from the sun, the kids will also learn how to create the sky using perler beads.
7 Simple Sun Perler Pattern
Does your kid love bright colors? This pattern from Kandi Pad will be perfect.
This pattern features a sun ablaze with two colors: yellow and orange.
Dive in and check out these Finding Nemo character drawings.
8. Smiling Sun Perler Beads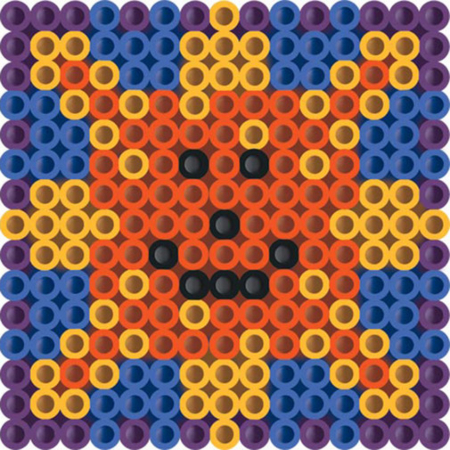 Mr. Sun is coming our way and he's happy to be here, too.
Check out Perler's pattern featuring a smiling sun.
Welcome the new season by creating these spring perler bead patterns with the children.
9. Adorable Sun Perler Bead Pattern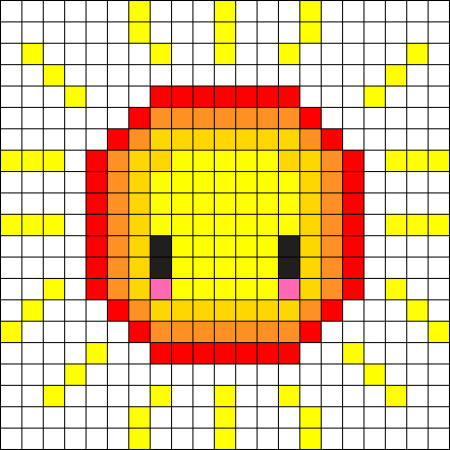 What better way to spend a wonderful day than by finishing this cute pattern from tashar_h on Kandi Patterns?
It's complete with the sun's adorable eyes, pink cheeks, and radiant rays.
10. Planets and Sun Perler Pattern

Have the whole galaxy displayed in their room by creating this awesome perler bead pattern from Bracelet Book.
This won't just teach the kids all about the solar system but will also add flare to their room.
11. Little Sun Perler Bead Pattern
If a simple sun pattern is what you're looking for then this one from hellokittyfan on Kandi Patterns will be a fantastic choice.
Whether your child is a beginner or has done multiple perler bead projects I'm sure that they'll love fusing every bead of this sun.
11 Space Perler Bead Patterns
12. Full Astronaut Suit Perler Pattern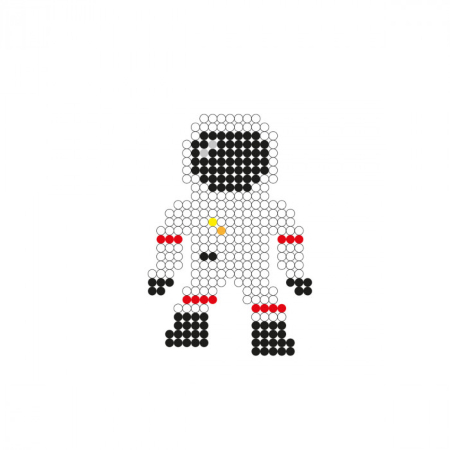 Our outer space adventure won't be complete without the proper gear.
Lucky for us, Playbox of Sweeden created this awesome astronaut suit that will be so fun to create.
13. Colorful Planet with Ring Perler Pattern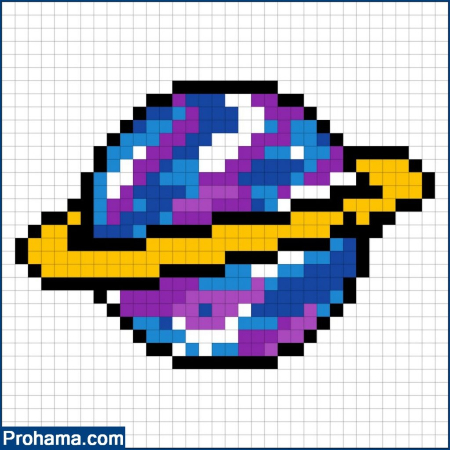 Planets are awesome.
ProHama made them even more awesome by making them multicolor like this pattern.
A mixture of blue, purple, and white perler beads made this pattern out-of-this-world brilliant.
14. Cool Astronaut Pattern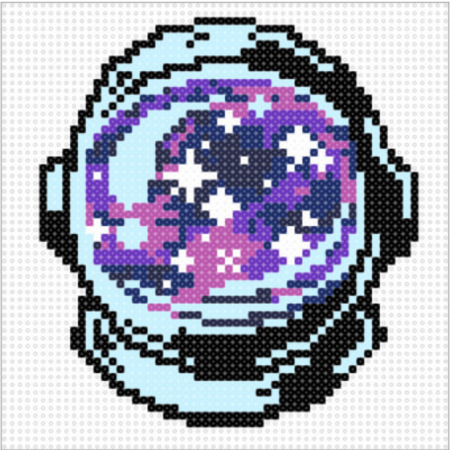 You won't find a cooler astronaut helmet pattern than this one from Kandi Pad.
You can even see the beautiful galaxy just by looking at it, too.
15. Cute Star Perler Bead Pattern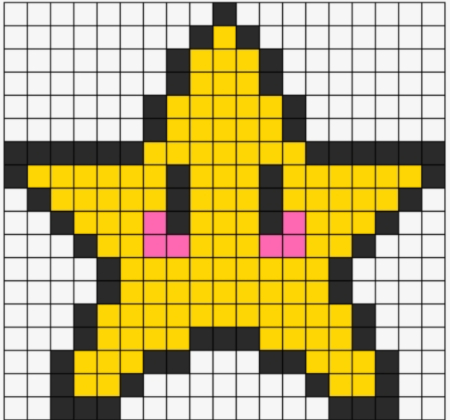 Even if it's night or day your child will be able to see stars whenever they want thanks to this pattern from Seek PNG.
It looks super cute too especially with its rosy cheeks.
Your child will love these Star Wars perler bead patterns especially if they're a fan of the franchise.
16. Cool Space Ship Perler Pattern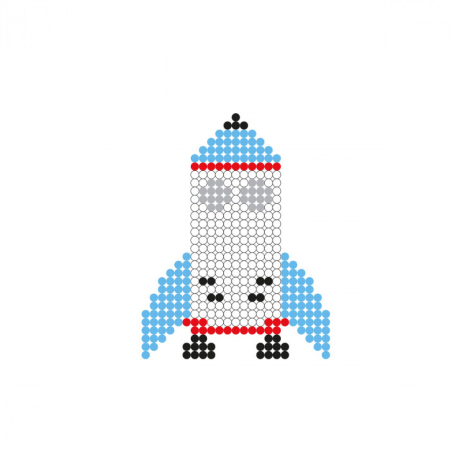 3…2…1 blast off!
Don't miss out on an epic ride courtesy of this pattern from Playbox of Sweeden.
You and your child will have a wonderful time creating a spaceship using perler beads.
17. Cute Spaceship Perler Pattern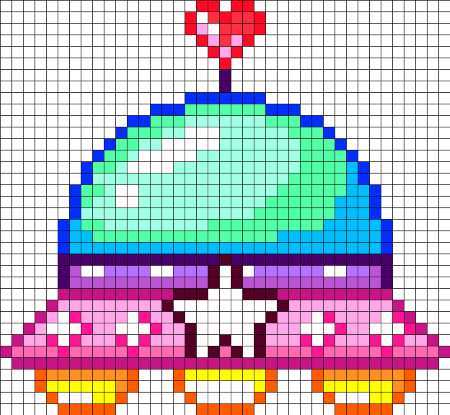 CellularMango on Kandi Patterns made spaceships look cuter for our next pattern.
The heart-shaped antenna and star button add a nice touch to this epic space vehicle.
Bring the fun offline and create these Minecraft perler bead patterns.
18. Buzz Lightyear Perler Pattern

To infinity and beyond!
A fun-filled day with the kids will be guaranteed if you decide to make this Buzz Lightyear pattern from Bracelet Book.
Take a look at these cool Toy Story crafts as well.
19. Moon and Star Perler Bead Pattern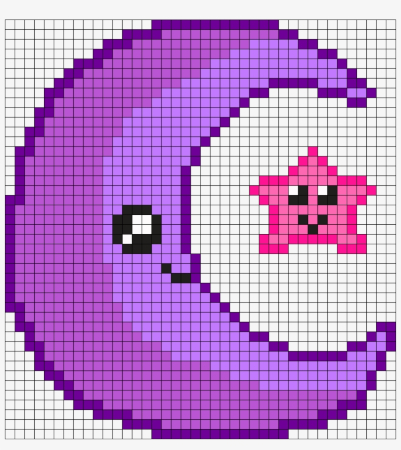 Add this moon and star combo to your space perler bead collection.
PNG Kit made sure to make the pattern extra special and cute so your child won't be able to resist making them.
20. Happy Earth Perler Pattern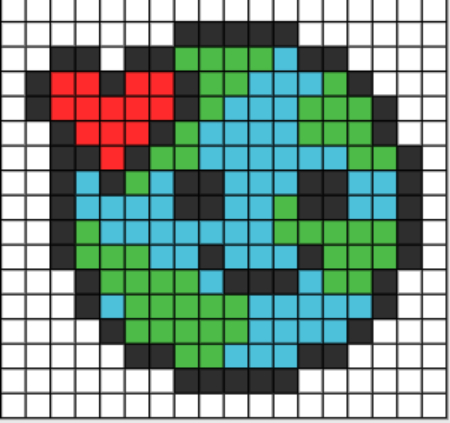 Show how much the kids love our planet by making this happy Earth pattern from Bracelet Book.
The pattern even includes a small heart. Super adorable!
Get in touch with nature through these beautiful nature collages.
21. Jupiter Perler Beads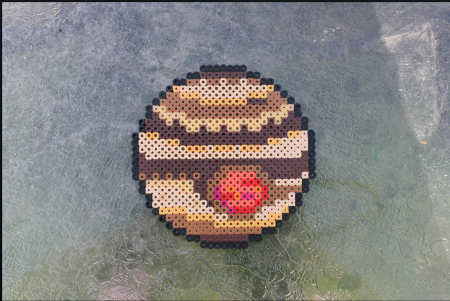 Create the biggest planet in our solar system with this guide from Deviant Art.
Jupiter is an incredible and unique planet so make sure to include this on their list, too.
22. Hello Kitty Spaceship Perler Bead Pattern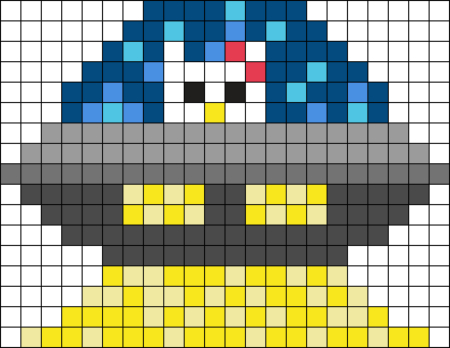 And our last but definitely not the least pattern is from rrrewinddd on Kandi Patterns.
It features the cutest cat manning a spaceship off to see outer space.
More Hello Kitty perler bead patterns await you on this list.
3…2…1…Blast Off!
Whether it's crafting a sparkling planet or a dazzling galaxy, space perler beads provide endless possibilities for young minds to explore, dream, and create their own cosmic masterpieces.
So let your child's creativity soar and embark on an interstellar journey with space perler beads today.
Be inspired by more amazing crafts starting with these below: