Flowers are starting to bloom, birds and bees are coming to pollinate; there's no mistaking it, spring is here! And with those come these bright spring Perler bead patterns.
These pretty beads are perfect for creating colorful designs that capture the spirit of spring. Let's welcome the season in style and get crafting with some awesome perler bead projects!
These Easter perler bead patterns will be a great way to celebrate the much-awaited occasion.
Not Just Beads
Although perler beads will be the main material for all of these projects, you'll also need other stuff like:
12 Spring Perler Bead Patterns
1. Buzzing Bee Pattern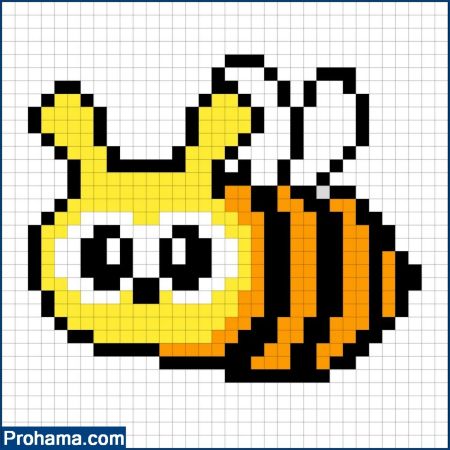 Make this cute pattern from Prohoma using yellow, black, white, and orange beads.
The kids will approve of this design because of its cuteness and easiness.
More bee crafts for kids await you here.
2. Flower and Ladybug Perler Bead Pattern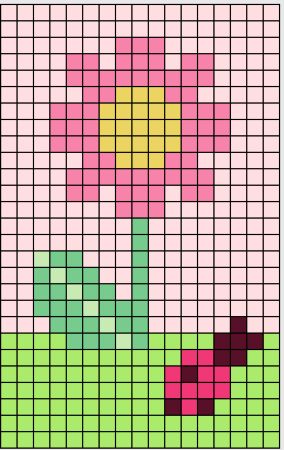 When I think of spring, a flower and a ladybug are the first things that come to mind. How about you?
Check out this pattern from Bracelet Book featuring a pretty scene of a lovely day outdoors.
3. Cute Little Lamb Perler Bead
Your child can have a little lamb too like Mary with the help of this video from Laceys Crafts.
Follow the step-by-step instructions for a successful and smooth project with the kids.
4. Gnome Perler Beads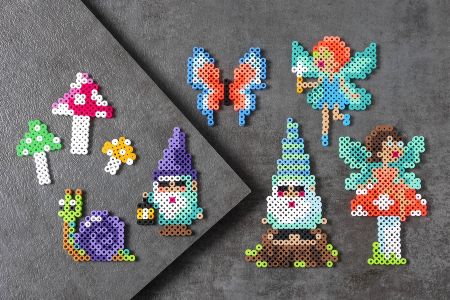 You'll enter a world filled with mystery and magic once you decide to create these gnomes, mushrooms, snails, and fairy patterns.
DIY Candy offers the complete set so you won't have to look anywhere else to complete your collection.
5. Parakeet Lovers Perler Bead Pattern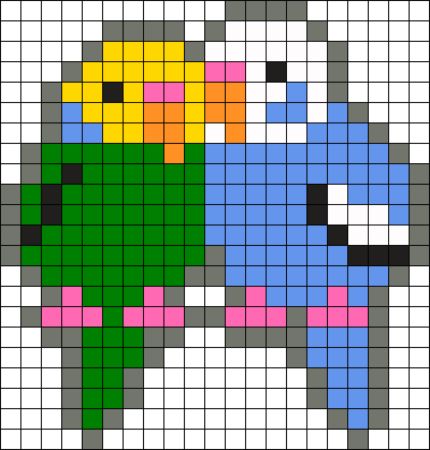 Fall in love with these two captivating parakeet birds.
Tjalle on Kandi Patterns is here to guide the kids on how to capture the beauty of the birds through the pattern above.
6. Flower Wreath Perler Beads
Creating this beautiful flower wreath is one of the most elegant ways to welcome spring.
Each flower from Jennifer Jain's pattern is well crafted and the instructions provided in the video are simple so that kids won't have any issues doing them.
7. Kite Perler Bead Pattern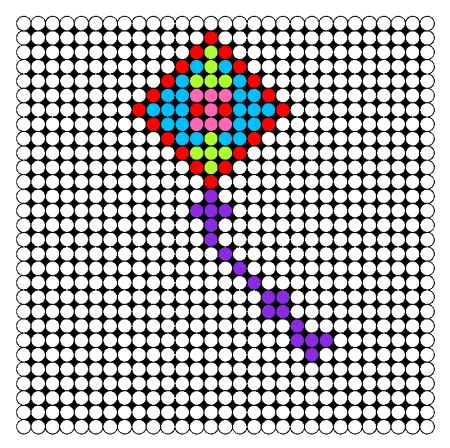 Springtime is the best time to let a kite soar up in the sky.
The outdoors isn't the only place where kids can enjoy playing with kites.
They can also have fun with kites indoors by doing this pattern from knbloves1d on Kandi Patterns.
8. Minecraft Grass Perler Bead Moneybox
Choosing to do this grass moneybox will yield double benefits for the kids.
Not only will it be a fantastic project for those who love Minecraft but will also enforce the habit of saving.
This video from Red Ted Art will show you how it's done one perler bead at a time.
9. Perler Bead Tree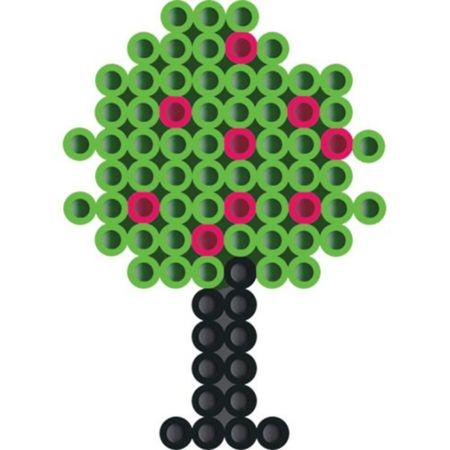 Kids will enjoy making this pattern from Perler because they get to choose which fruit they'd like their tree to have.
Use red beads for apples, orange beads for oranges, and yellow beads for lemons.
There are endless possibilities so let their imagination run wild.
10. Adorable Frog Perler Bead Pattern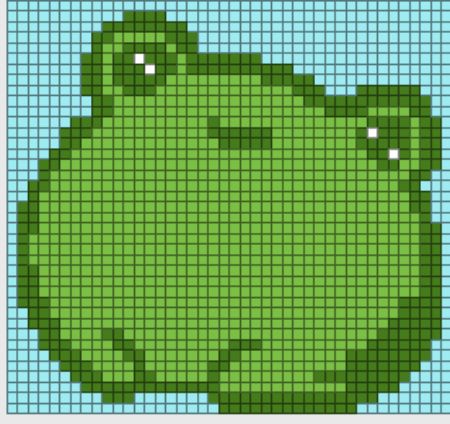 The frog's round body, it's sparkling eyes, and little mouth makes it one of the cutest perler bead patterns out there.
Thanks to Bracelet Book, you can have your own version of this green frog.
Ribbit ribbit! Here are easy frog drawings for your little artist.
11. Golf Perler Bead Pattern
Our next project will be a creative way for parents to share their love for golf with their kids.
The pattern from Beadmaster7 on Kandi Patterns includes a golf club and golf ball— everything you'll need to get started.
12. Butterfly Net Perler Bead Pattern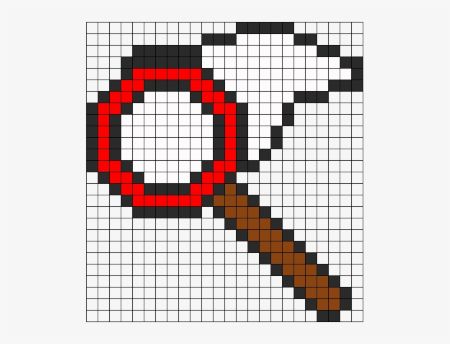 Chase the butterflies around with this handy butterfly net.
Nice PNG will imitate the fun of this activity without damaging the wings of the butterflies.
A win-win if you ask me!
5 Easter Perler Bead Patterns
13. Tulips and Chick Pattern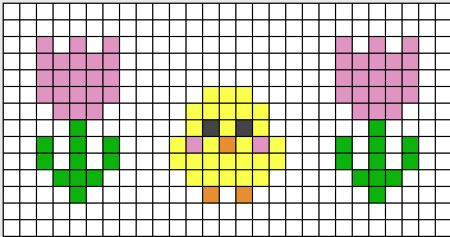 Get three patterns in one with this complete package from Bracelet Book.
Choose whether you'd like to create them separately or together.
Either way, the two tulips, and the chick will make you feel warm and happy inside.
14. Colorful Easter Eggs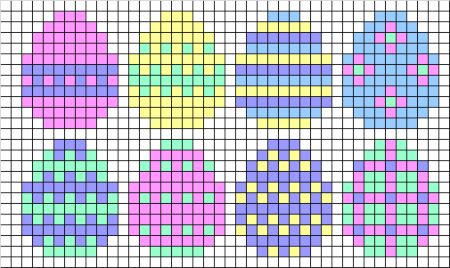 Easter won't be complete without the fun Easter egg hunting.
Gather all the prettiest and coolest egg patterns with the help of Jennifer's Little World.
Create stripes, polka dots, and plaid patterned eggs just in time for the occasion.
15. Hatching Chick Perler Bead Pattern
One of the best things about spring is the life and new beginnings it represents.
What better way to show that than by creating this little chick by watching Laceys Crafts' video?
16. Purple Butterfly Perler Pattern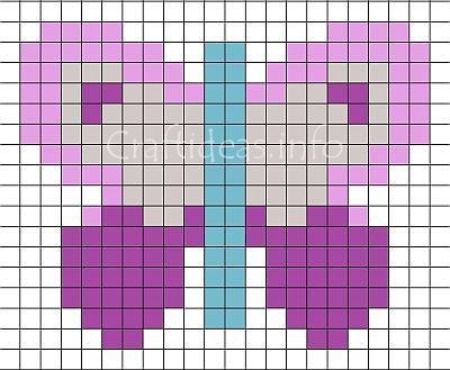 We feel glad and special whenever a butterfly comes our way.
Your child will feel the same thing every day even if they don't have an encounter with butterflies whenever they see their artwork patterned from this guide of Craft Ideas.
Spend time with the kids by doing these butterfly crafts with them.
17. Colorful Bunnies Pattern

Not one nor three but five bunny perler beads will be created with this pattern from Bracelet Book.
Get ready because bunnies will take over this spring.
Hop along and join us as we create these bunny crafts for kids.
5 Flower Perler Bead Patterns
18. Happy Flower Perler Bead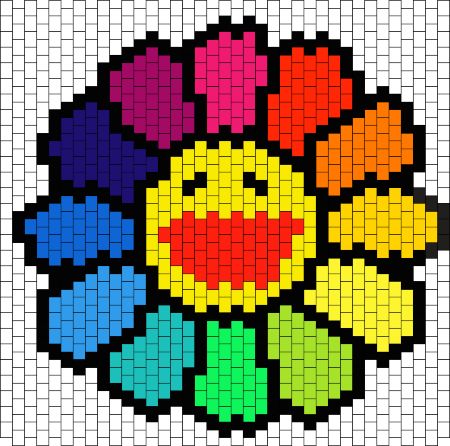 Combine a rainbow and a butterfly and you'll have something magical and beautiful just like this pattern from Bon on Kandi Patterns.
Seeing this artwork displayed in the kid's room will brighten up their mood instantly.
19. Orange Flower Perler Beads
Perler Addictions has got the best flower patterns for kids: it's easy, fun, and very entertaining.
The kids can also do multiple flowers in different colors just by following the procedures in this video.
Game on! Check out these Animal Crossing perler bead patterns, too.
20. Pretty Perler Bead Flower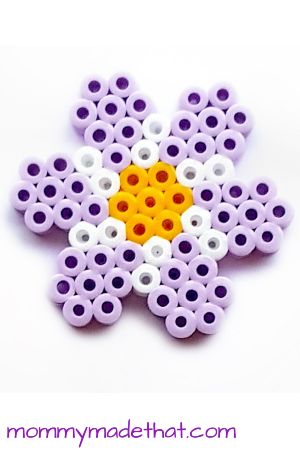 I would highly suggest creating this dainty purple flower pattern from Mommy Made That.
It won't take a lot of time out of your day but will help you create more wonderful memories with the kids.
21. Yellow Flower Perler Bead Pattern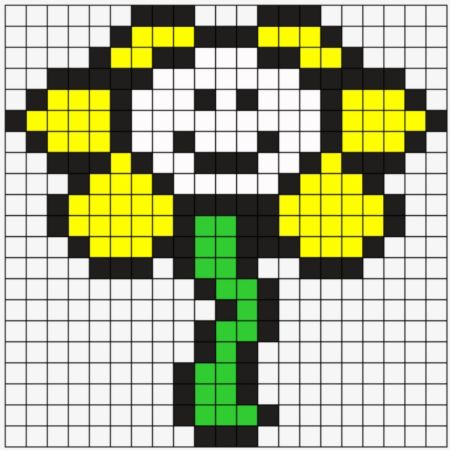 This pretty flower pattern from Seek PNG will bring a smile to your kid's face.
The best thing is that you'll only need four colors of perler beads to create this artwork namely yellow, white, black, and green.
22. Flower Bracelet Charm Perler Beads
Your little ones will be able to bring their artwork wherever they go by making them into charms for their bracelets.
The Pretty Life Girls' video will teach you exactly how to do just that.
The Best Patterns for the Best Season
Creating these spring perler bead projects is a great way to celebrate the season and embrace creativity.
From colorful flowers to cute animals, there are endless possibilities for designs.
These crafts will add some color and joy to spring.
Looking for more artistic projects for the children? You need to check out these lists: