Craving easy and cute food drawings? I've got you covered. I compiled some food drawings that you can draw with your little artist!
Don't worry if you're unsure of your drawing skills because these drawings are for everyone. I too don't have a single artistic bone in my body but I was able to draw and teach these sketches to my kids. I promise that these easy-to-follow steps will make you feel like Picasso.
Let's get cookin' and prepare the ingredients (art materials) you'll need for these cute food drawings.
Want to have a diverse drawing portfolio? Learn how to draw sushi, too.
The Ingredients for the Perfect Drawing
Below are some of the art materials that will be handy in your projects.
9 Cute Food Drawings
1. Adorable Food Illustrations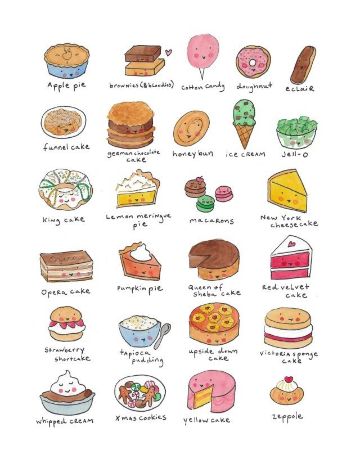 Why draw one food when you can draw 24? Am I right?
This illustration will give you options on what to draw all week long. You can draw cotton candy on Monday, jell-O on Thursday, and a red velvet cake on Sunday.
2. Taco Drawing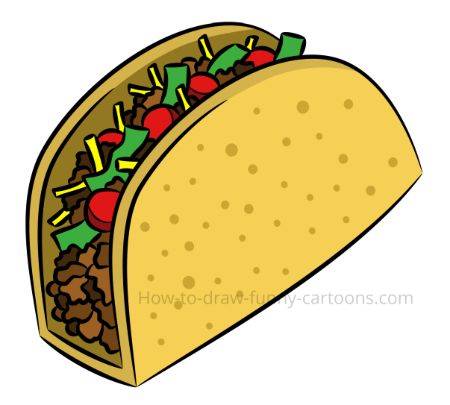 A single taco can turn a bad Tuesday into a fantastic one. The crunchiness of the shell and flavorful filling will put anyone in a good mood. Drawing this will be a perfect getaway in the middle of the week.
Get other variations of fun taco drawings here.
3. Easy Strawberry Drawing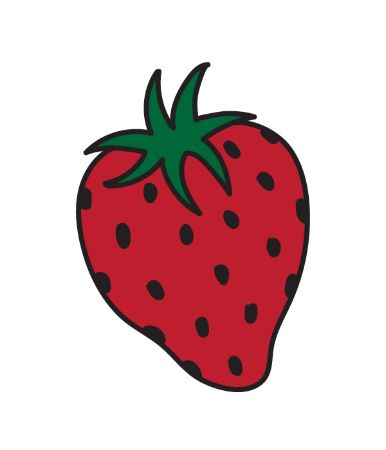 Did you know that Americans eat 5.2 lbs. of strawberries each year (on average)? We love strawberries and we're not ashamed of it. Plus, strawberry-scented and flavored items are top sellers as well.
Got some paper bags lying around? Transform them into paper bag puppets.
4. Kinder Surprise Drawing Tutorial
Kinder Surprise is the holy grail for kids. Not only do they get chocolate in it but a cool toy as well. Easy drawings will illustrate how you can draw this sought-after treat.
There will be no tricks and only treats for your kiddos in this Halloween painted rocks project.
5. How to Draw an Egg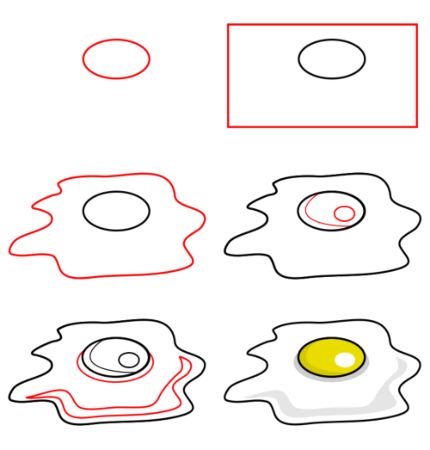 Waking up to the delicious smell of breakfast will start the day right. Try this easy-to-draw egg to jumpstart your list of cute food drawings.
There won't be eggs without chickens. Learn how to draw a chicken from this post.
6. Pineapple Drawing Guide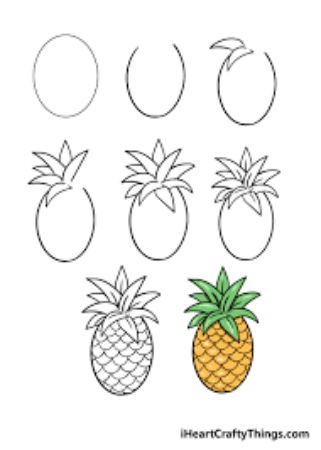 Get ready to draw another nutritious fruit. A sweet fruit that's also known to be the home of the most famous sponge that lives under the sea.
Your kids will have fun making these Spongebob perler beads patterns.
7. Fortune Cookie Sketch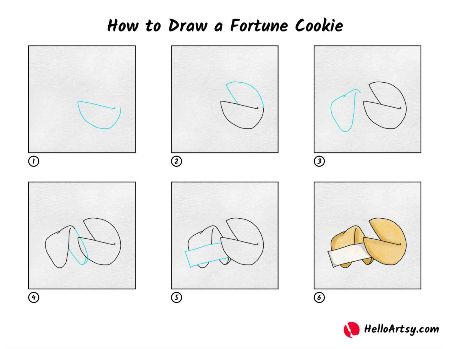 Good fortune is spending quality time with the people who matter the most to you. That's why drawing this fortune cookie will bring you joy.
Feel happiness, sadness, and curiosity in these emoji perler bead patterns.
8. The Ham Drawing Guide You Didn't Know You Needed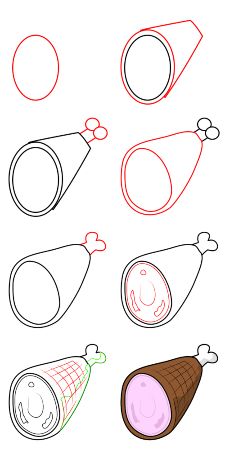 It's time for a celebration! Bring out the ham to get the party started.
Huge hams are mostly eaten for special occasions. This drawing will complete your kid's holiday or Thanksgiving artwork.
9. How to Draw a Burger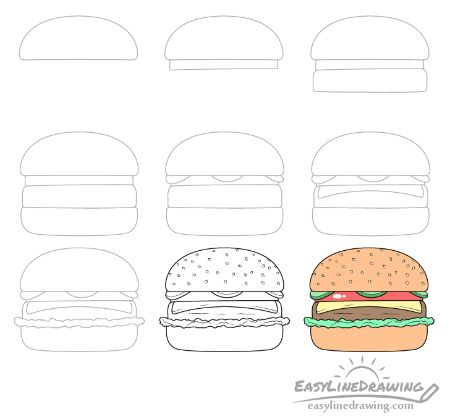 Just looking at this cheeseburger makes me want to go to the nearest drive-thru. Drawing this sketch will make you feel upbeat and hungry at the same time.
Cartoon Food Drawings
10. Bag of Chips Drawing Tutorial
This bag of chips will be nice to draw with your kids. After all, it shows a happy mom and kid chips. Brownie points for the helpful step-by-step tutorial, too.
Draw so Cute knows all the tricks on how you can expertly draw the chips.
11. Cute Donut Drawing Tutorial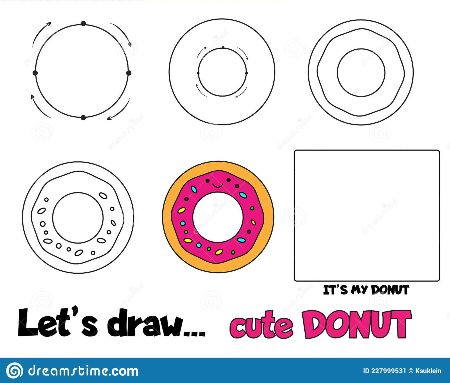 A circle can be a lot of things. But when it comes to food, the first thing that comes to mind is donuts. There are chocolate, strawberry, and vanilla-flavored donuts. It comes in multiple flavors to accommodate the preferences of all.
Check out these circle perler bead patterns.
12. How to Draw Chocolate Milk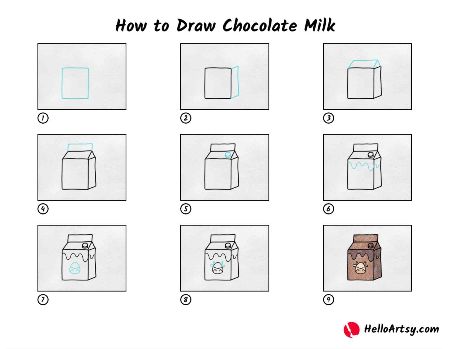 You'll be able to draw your favorite healthy drink with this tutorial by Hello Artsy. The great thing about this drawing is that all you have to do is change the color to change the flavor of the milk. Brown for chocolate, pink for strawberry, and so on.
13. Dancing Peanuts Illustration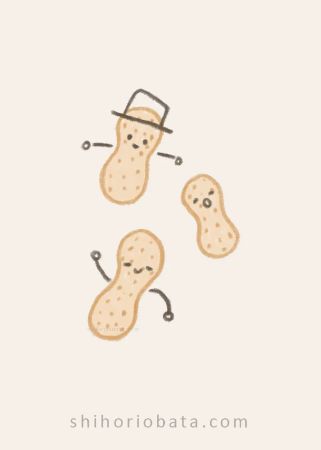 These three peanuts look like they're having the time of their lives. Have a blast creating art with your kids through these peanut drawings.
Hang out with the Peanuts gang with these Snoopy perler beads crafts.
14. Step-by-Step Pizza Illustration Tutorial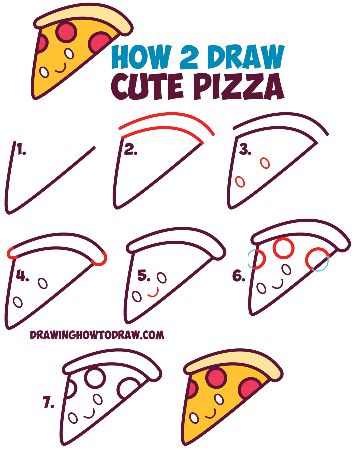 Pizzas are complicated food. It's inside a square box, circular-shaped when whole, and sliced into triangles. Whatever the reason may be for this, it's undeniable that pizzas are delizioso.
Get more craft ideas in these perler bead food patterns.
15. Peanut Butter and Jelly Family
Looking for a drawing inspiration that your whole family can enjoy? This sketch will be perfect for you. There's one for dad, mom, brother, and sister.
Draw So Cute will teach you how to draw this adorable family of peanut butter and jelly.
16. Glittery Cotton Candy Drawing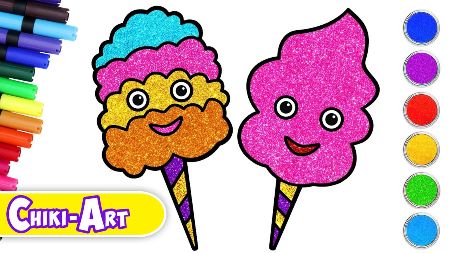 Cotton candies are as soft and fluffy as clouds. Plus, they come in different shapes and colors. They're the best food for those who have a sweet tooth.
Make sure you've got these glitters to bedazzle your drawing.
17. Cute Nutella Sketch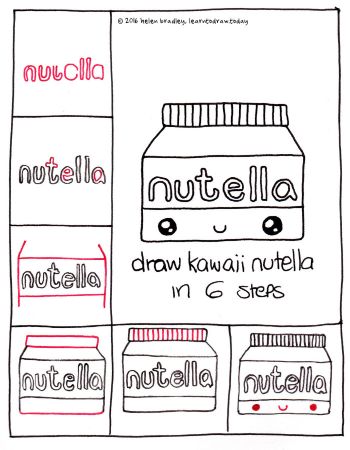 Draw a Nutella jar in six easy steps. Write the name first, followed by the jar, and then the cute face. Your kids will have no problem following this tutorial.
N is for Nutella. Add these letter n crafts to your to-do list.
18. Happy Milk and Cereal Drawing
Is it milk before cereal or cereal before milk? One thing's for sure regardless of your stand. Cereal and milk are the perfect breakfast combo.
Watch MimiDom Art's tutorial to know how to draw your favorite breakfast duo.
19. All the Carbs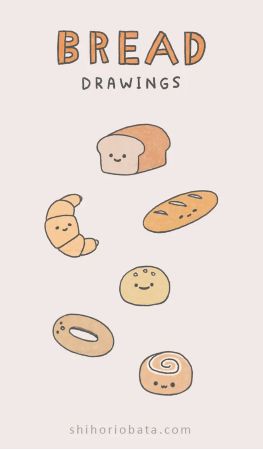 There are about 200 types of bread all around the world. But before we delve into the most unique types of bread, let's draw the more common ones like croissants, baguettes, and cinnamon rolls first.
20. Adorable Smores Sketch
Smores are one of the best camping food. They're fun to make and delicious, too.
Make sure to watch this video by Kids Fun Art to know the step-by-step instructions for drawing this adorable smores.
21. Strawberry Shortcake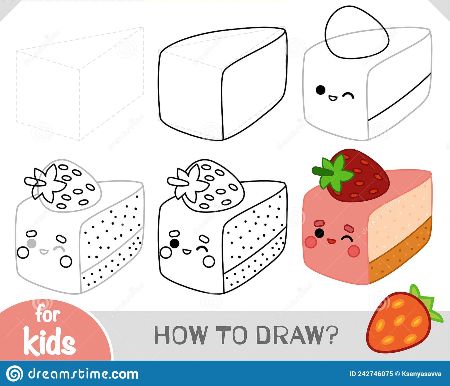 There's always room for dessert and one more drawing. This strawberry shortcake drawing is the perfect sketch to cap off our list of cute food drawings.
Not ready to keep your art materials just yet? Do these koala drawings.
Yummy Yummy in My Tummy
It's food galore all the way!
These cute food drawings will enhance your child's drawing skills while having fun. Whatever they're craving for for the day (whether that may be something sweet, salty, or spicy), I'm sure that this list will have something in store for you.
I hope these easy food drawings didn't make you too hungry because we've got more cool crafts to do: