Why wait for Tuesday to eat delicious food? Make everyday a Taco Tuesday with these easy taco drawings.
Taco shell, beef, onion, cheese, and lettuce. I don't know about you but just thinking about it makes me crave this delicious traditional Mexican food. Be productive and practice drawing tacos with your kids while waiting for it to get cooked.
These easy animals to draw for kids will further enhance your kids' artistic skills so make sure to check them out, too. 
17 Easy Taco Drawings
1. Happy Taco Drawing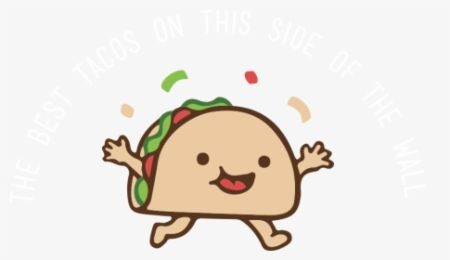 It feels like a celebration whenever we eat tacos. The flavorful taste of every bite makes it feel like there's a party in your taste buds. This happy taco drawing says it all.
2. Step-by-Step Taco Drawing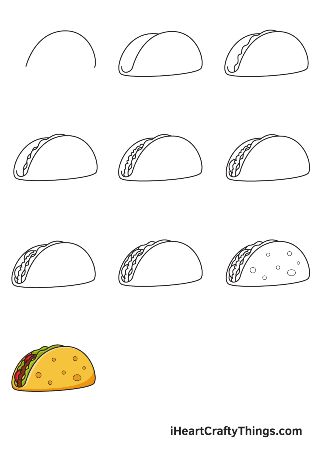 Drawing tacos are easy as seen in this step-by-step tutorial by I Heart Crafty Things. It all starts with a curved line. Make this your guide and you'll be an expert taco artist in no time.
Practice makes perfect. These crocodile drawings will help in enhancing your artistic skills.
3. Simple Taco Drawing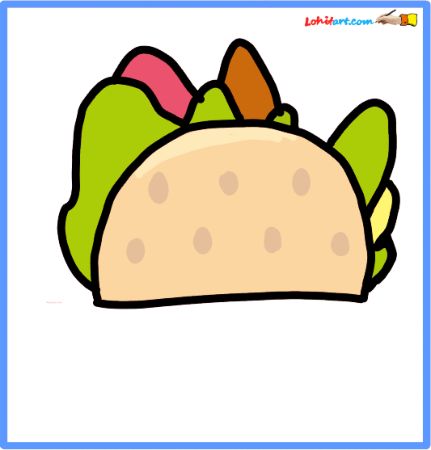 Even preschool kids can create their own taco masterpieces. With a little inspiration from Lohit Art, they'll be able to draw their first ever taco like a pro.
Young kids will also have a great time doing these cotton ball crafts.
4. Smiley Taco Illustration
Put a smile on your taco's face because why not. It's a good food that deserves a cute mood.
This video by Tyo Story will help give you some ideas on what your taco could look like.
5. Yummy Taco Drawing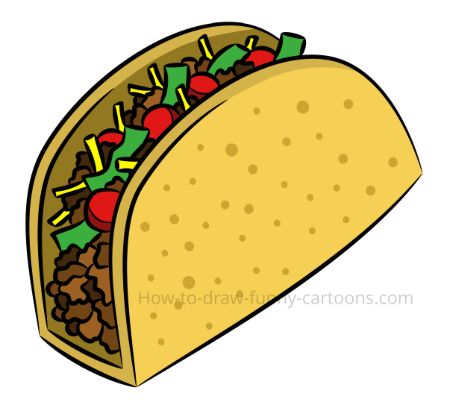 All the essential ingredients for the best taco ever are included in this drawing. It has got beef, cheese, lettuce, tomatoes, and shell.
Warning: you will crave a taco after drawing this but it will be great.
6. Detailed Taco Drawing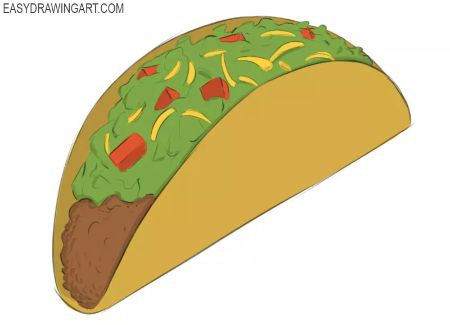 Easy Drawing Art will show you how adding some details and textures to your drawings could make them super realistic. And being able to draw an authentic taco will be a cool skill to have.
Learn how to draw a chicken right away with this post.
7. Smiling Taco Drawing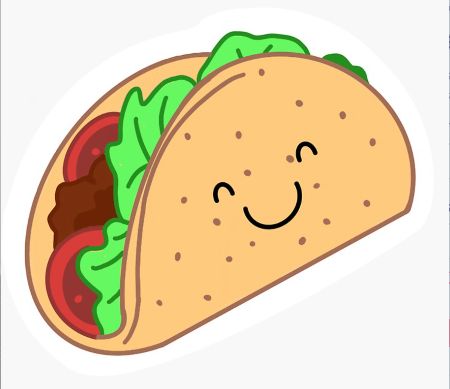 Yummy, yummy, in my belly!
This taco won't be the only one who's smiling whenever we eat it— our stomachs will be delighted, too.
8. Lady with a Taco Sketch
Fun fact: Tacos came from Mexico and are believed to be invented between 1000 and 500 B.C. That means that tacos are made approximately 2,520 years ago!
Brownie points for learning how to draw a beautiful lady as well.
9. Taco with a Sombrero Sketch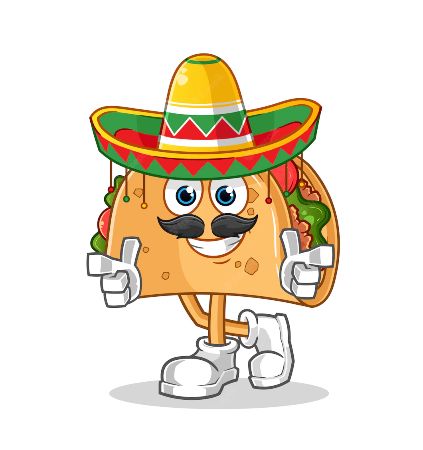 You ain't cool if you don't like tacos says Mr. Mustache Taco. Although I doubt that someone wouldn't like this delicious treat!
Be part of the cool crowd and choose tacos all the time. Plus, this sketch will also teach you how to draw a cool sombrero.
10. Adorable Taco Drawing
Mister Brush's video tutorial is an effective way to learn how to make a super kawaii taco. He'll even teach you how to perfect those irresistible puppy eyes. He makes it easy to draw tacos that even young children can make it effortlessly.
Get ready for more adorable projects with this kawaii perler bead patterns.
11. Holy Taco Drawing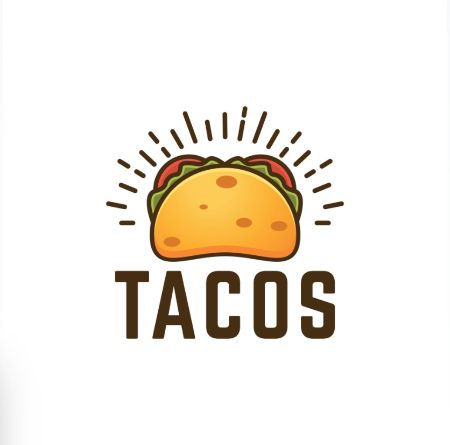 Tacos are the holy grail when it comes to food. It's delicious, healthy, and convenient. That's why it deserves the spotlight.
Do you know what other thing is magical? Unicorns! Get ideas on the best unicorn crafts here.
12. Thumbs Up Taco Drawing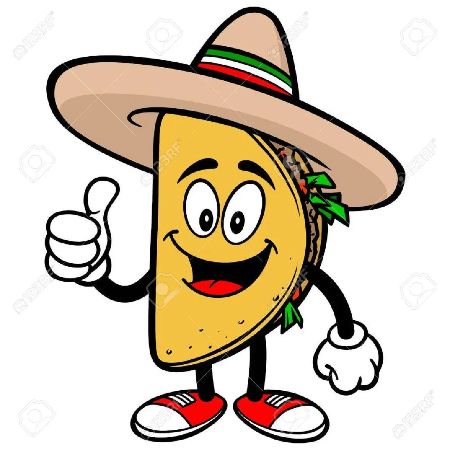 Learn how to draw an upright taco with this illustration. Adding this to the list will give your kids more inspiration and options on how they want to portray their taco drawing.
13. Cool Taco Sketch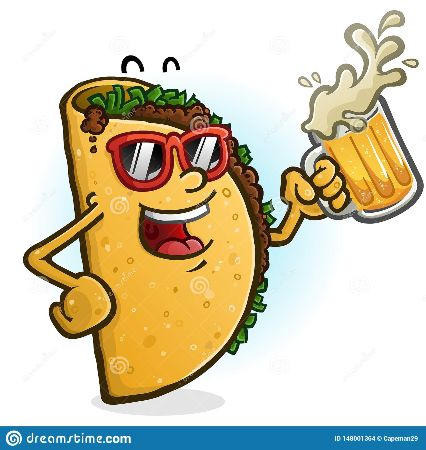 Let's cheers to that! Every taco meal is special. Even if you eat it with friends, family, or just by yourself, you're guaranteed to have a good time and a full stomach.
Make it a celebration and include make these perler bead food patterns, too.
14. Tough Mr. Taco Illustration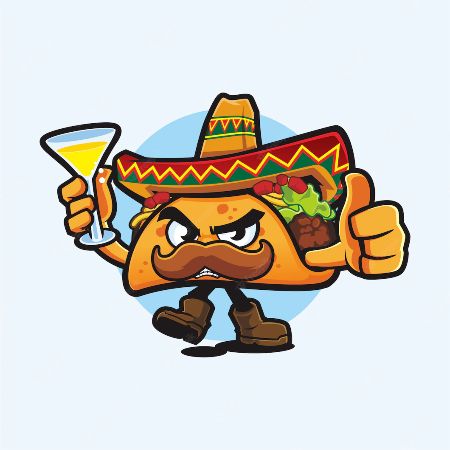 Even tough men have a soft spot for tacos. Adding a mustache and bushy brows could change the persona of your child's taco drawing. This will widen their perspective when it comes to drawing.
15. Funny Taco Sketch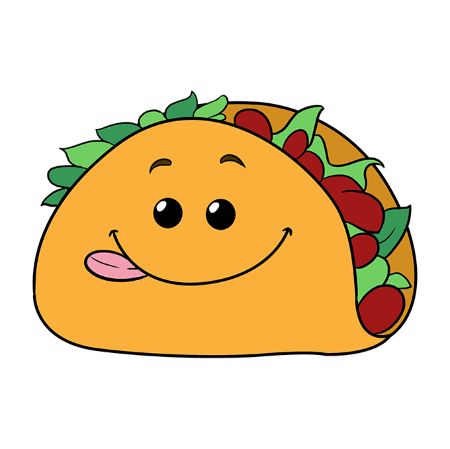 Tacos will always be a good choice whatever you may be feeling. Whether you're feeling happy, sad, or wacky, tacos will always be the answer to a good time.
These emoji perler bead patterns will also be a great way to teach kids about feelings and emotions.
16. Mighty Taco Drawing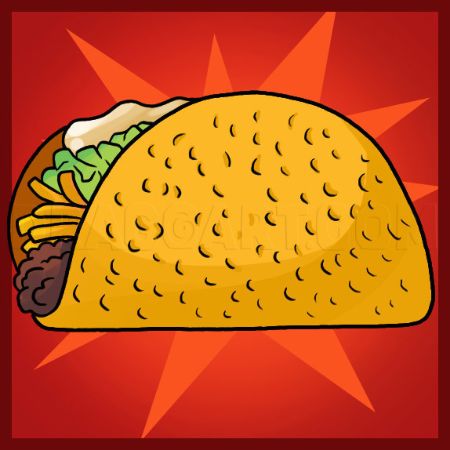 I present to you, the Mighty Taco! It's crunchy and flavorful that will also satisfy your cravings.
Another superhero we all love is Spiderman. Here's a Spiderman crafts list dedicated just for him.
17. Thinking Taco Drawing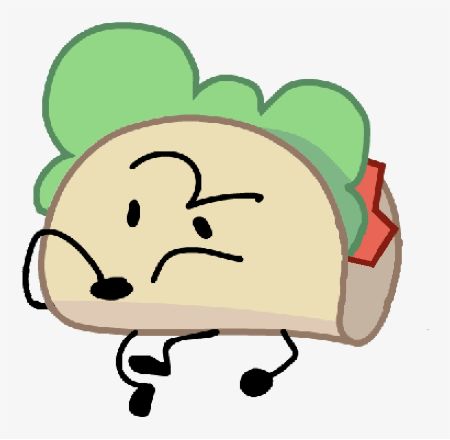 Wondering how to teach your kid how to draw the perfect taco? We've got you covered. This thinking taco will be a good and simple example for children.
6 Cute Taco Drawings
18. Big-Eyed Taco Drawing Tutorial
Are you ready for a taco-filled cuteness overload? I sure hope so because Cute Easy Drawings will teach how to draw the cutest taco you'll ever see.
Having fun with these drawings? You have to try these easy perler bead patterns as well.
19. Happy Taco Friends Drawing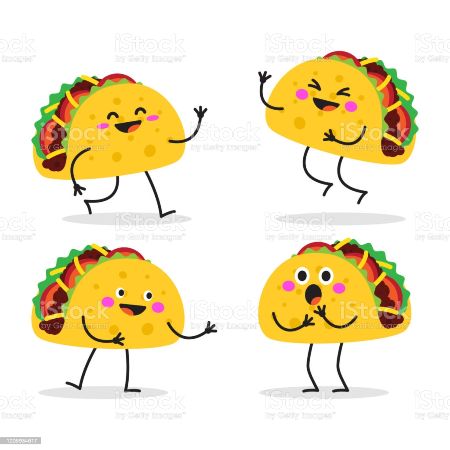 Tacos are even better when it's shared with family and friends. Have a great time while sharing some laughs and stories with the people you love while eating the food you love.
20. Pug Taco Drawing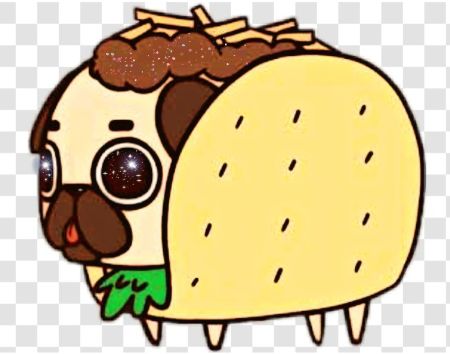 Is it a PaCo or Tug? The world will never know. But one thing is for sure. This adorable pug taco drawing will be one of the favorite things your kids will love to draw.
Attention all dog lovers: these dog perler bead patterns are made just for you.
21. Cheesy Taco Sketch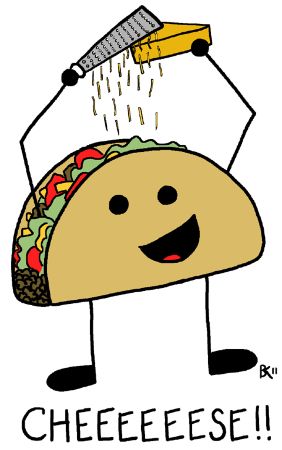 Let it rain cheese! Tacos are always better with A LOT of cheese…and this taco gets it.
Blast off! Let's explore the outer space and learn how to draw planets through this list.
22. Chibi Taco Drawing Tutorial
Drawing a taco is easy and EasyPicturesToDraw will show you how it's done. The video will show you how to draw the taco and how to color it properly. All you need to draw a nice taco is right here.
23. Mr. and Mrs. Taco Drawings
Let's make it a delicious combo with these cute Mr. and Mrs. Taco drawings. Draw So Cute's video will show how to draw the couple step-by-step so it would be easy to follow.
Tacos, Tacos, and More Tacos!
Did we satisfy your artistic and food cravings?
Drawing is fun! And I hope that these easy taco drawings were as fun to draw as they were to compile.
Practice your drawing skills with these other how-to-draw posts: