Everyone loves Bluey. Despite being a show for kids, adults tend to like the show about a lovely dog family because of the brilliant plot and lessons each episode has. That's why we've decided to make these adorable Bluey perler beads as our next project.
This list includes perler beads patterns of not just Bluey but also the whole Heeler family like Bingo, Bandit, and Chilli. This will allow the kids to do the pattern of their favorite character from the series (or they can do them all, too).
Let's begin our journey and create something wonderful one perler bead at a time.
Explore the wonders of the outer space and learn how to draw planets through this list.
Perler Beads You'll Need
15 Bluey Perler Bead Patterns
1. Happy Bluey Pattern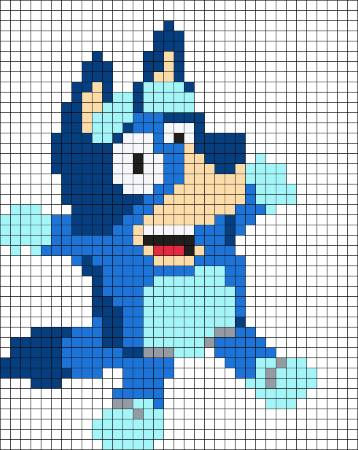 Bluey is delighted to see you on this list.
The kids will also find completing this pattern from iKandiAddict on Kandi Patterns very enjoyable and entertaining.
Come and join us as we make these fun My Little Pony perler beads patterns.
2. Dancing Bandit Perler Beads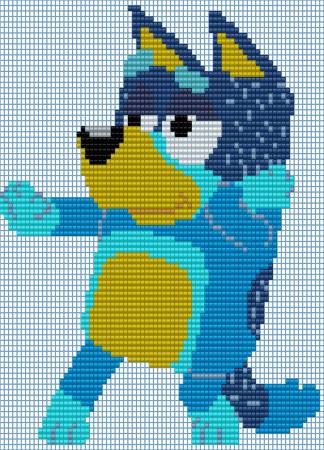 Bandit is showing us his greatest dance move in this pattern from blueyedbeta on Fur Affinity.
His jokes, strength, and love for the whole Heeler family make him one of the coolest cartoon dads ever.
3. Cute Bluey Perler Bead Pattern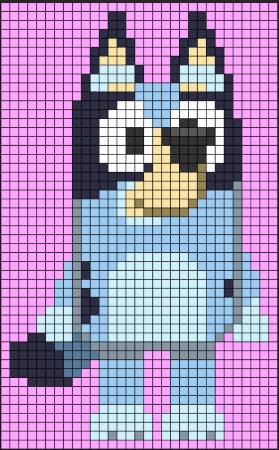 You've got the full attention of Bluey in this pattern from Bracelet Book,
With her wide eyes and upright posture, it's no wonder this pattern is one of the cutest out there.
Spend time with the friendly neighborhood superhero with these cool Spiderman crafts.
4. Smiling Bluey Perler Beads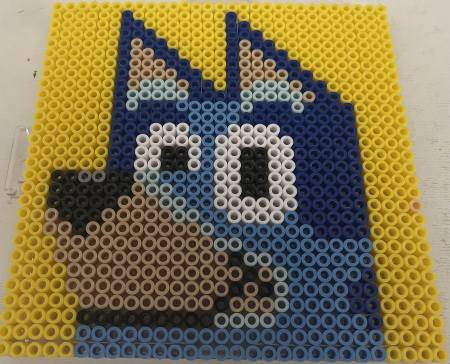 Have a closeup look at Bluey with the help of this pattern from HowieFelterbusch on Reddit.
With this pattern, the kids can focus on Bluey's features such as her wide eyes, triangular ears, and black nose.
5. Mini Bandit Perler Pattern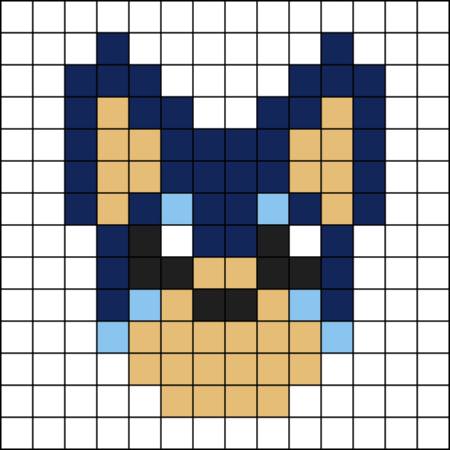 Here's another simple and super adorable perler bead pattern of Bandit from Jarex on Kandi Patterns.
The kids won't have a hard time doing this pattern because of the easy-to-follow guide provided above.
Head on to this list filled with easy perler bead patterns.
6. Easy Bluey Perler Beads
Watch this video tutorial from BeadKids to get your very own standing Bluey made out of perler beads.
It will be a fun and exciting art project for kids of all ages.
7. Simple Bluey Pattern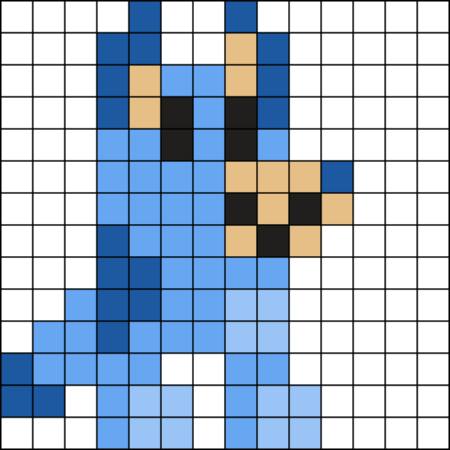 This Bluey perler beads inactive on Kandi Patterns can be done even by preschoolers.
Follow the guide to recreate the cutest blue dog cartoon character right now.
Good grief! Catch the best Snoopy perler bead patterns here.
8. Bluey Face Perler Bead Pattern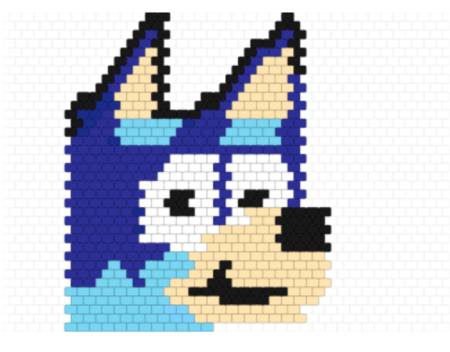 Say hi to this fantastic closeup Bluey pattern from Kandi Pad.
It's a cool tutorial that will give the kids creative freedom to choose which pose they'd like their pattern to be in.
9. Happy Bingo Perler Bead Pattern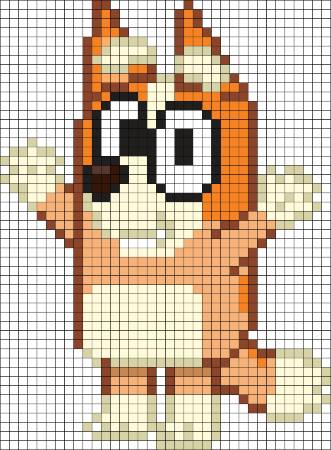 Of course, we've also got the other adorable Heeler sister on this list.
We can't forget about Bingo and we've got S0ur_K4nd1 on Kandi Patterns to thank for for this cute perler bead pattern.
Hop along with us as we create these easy frog drawings.
10. Fun Bingo Perler Beads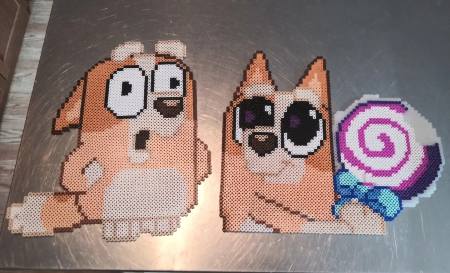 Bingo is not afraid to express her emotions which can be clearly seen in these patterns from Zestyclose_Tour_2957 on Reddit.
Make these two fun patterns for every mood your child is in.
11. Tiny Bingo Perler Bead Pattern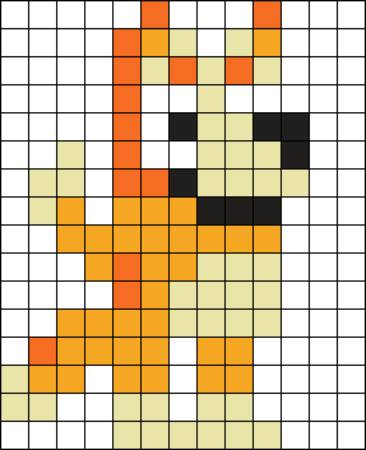 Kandi_kid_miles on Kandi Patterns created this amazing tiny Bingo pattern for kids to do on the go.
It will only take them a few minutes to complete the whole project which is a good thing while travelling.
The force will be with the kids as they make these Baby Yoda perler bead patterns.
12. Bingo Pattern with a Red Balloon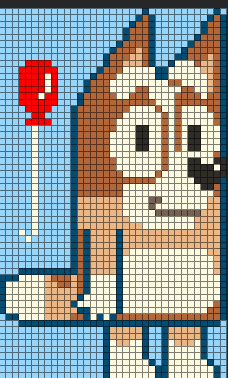 Add a few elements such as a balloon to the pattern to effortlessly level it up.
Bracelet Book has this cool pattern that the kids can replicate easily.
13. Easy Bingo Heeler Perler Bead Pattern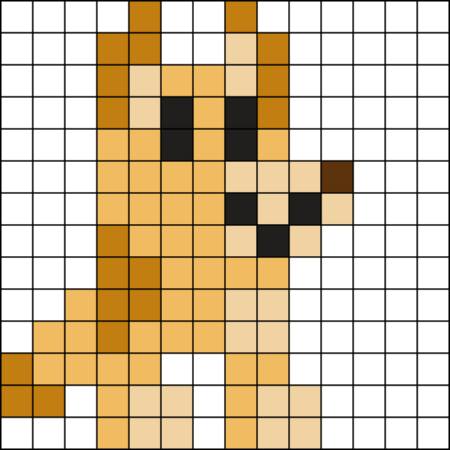 It's perfectly fine to start with an easy pattern especially if you're just starting out with this kind of craft.
This Bingo pattern from inactive on Kandi Patterns will be a great first activity for the children.
Check out this list filled with exciting letter E crafts.
14. Cool Bingo Pattern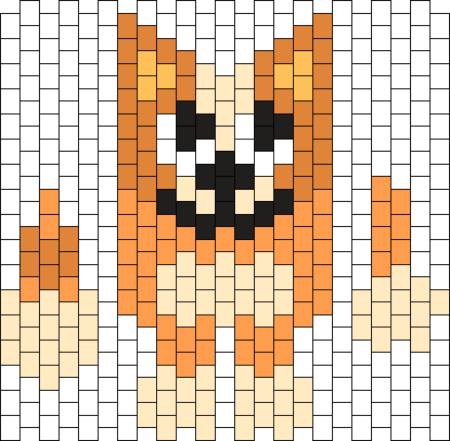 Let's shake it up with this unique pattern of Bingo from Y0urValentine on Kandi Patterns.
Fans of the younger Heeler will have a lot of fun recreating this pattern.
15. Uncle Stripe Perler Bead Pattern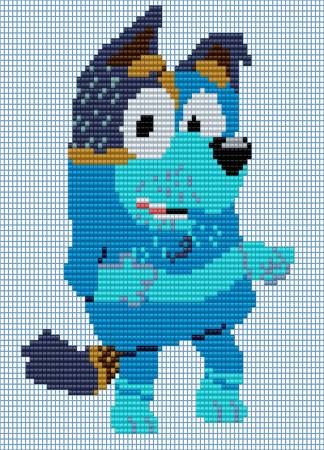 Let's include this fun pattern of Uncle Stripe in our growing collection of Bluey perler bead patterns.
Get ideas and tips on how to do the pattern with the help of blueyedbeta on Fur Affinity.
Use these cool homemade instruments as you jam along to the kids' favorite songs.
6 Dog Perler Bead Patterns
16. Cute Perler Bead Dog Paw
Dogs leave paw print marks in our hearts.
The kids can now leave paw prints around the house made entirely of perler beads by watching this comprehensive tutorial from Perler Bead Planet.
17. Simple Dog Face Perler Pattern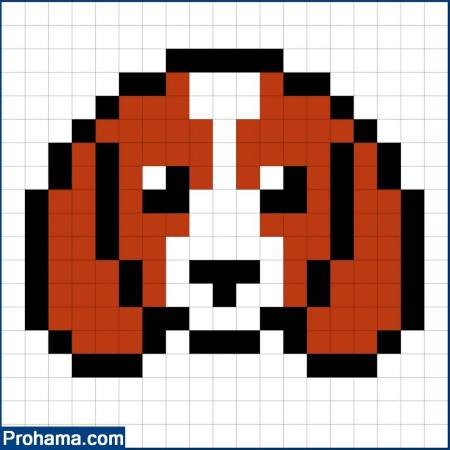 Join us as we make this gorgeous beagle perler bead pattern from Prohama.
This will be the perfect project for kids who have fur babies that are beagles.
Adorn your home with these perler bead flowers.
18. Adorable Cartoon Puppy Pattern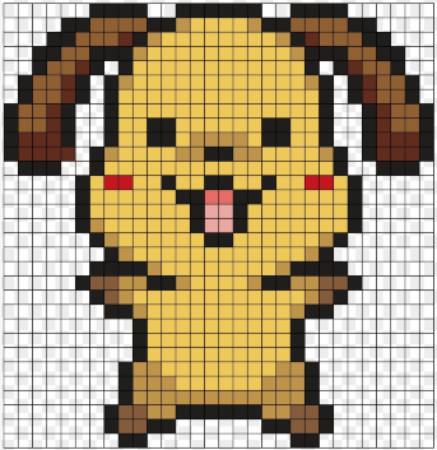 If you thought that puppies can't get any cuter you better think again.
Just look at this super fun and adorable pattern from PNG Find,
With its wide smile and red cheeks, this pattern is sure to melt some hearts.
19. Corgi Butt Perler Bead Pattern
One of the best and cutest features of corgis are their butts (without a doubt).
Ohmu Crafts will help the kids recreate this feature through this video tutorial.
Let's go on an epic adventure with Elsa and Anna through these Frozen perler bead patterns.
20. German Shepperd Perler Pattern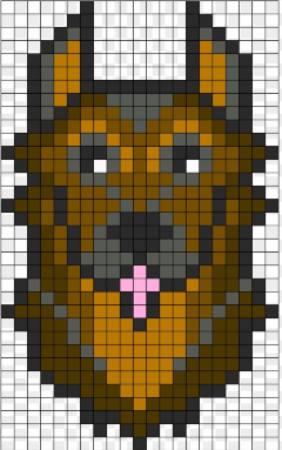 Here we have one of the coolest and bravest dog breeds, the German Shepperd.
PNG Find features this incredible breed in this pattern which the kids can easily replicate as well.
21. Pug Face Perler Pattern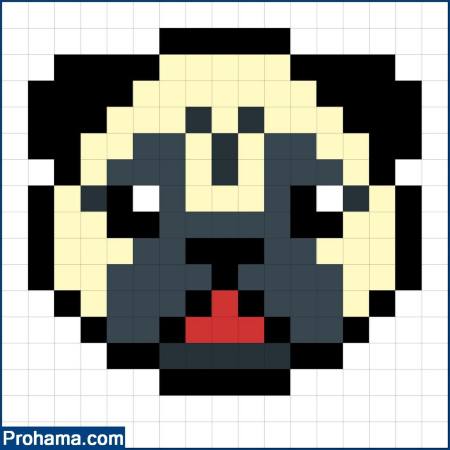 Looking for a pug-tastic pattern that will fill the kids with joy and laughter while making?
Prohama has got you covered with this really nice pug pattern.
Bluey Perler Beads for Kids and the Kids at Heart
There you have it, the coolest Bluey perler beads patterns on the internet.
I hope you enjoyed making these patterns as much as you love watching the show. Not only will these patterns be an incredible art activity for the kids but will also be a great bonding activity for the whole family.
Grab your favorite art materials because we've got more exciting projects lined up for you.