Welcome to the coolest collection of Disney perler bead patterns!
Here you will find a wide variety of designs featuring your favorite Disney characters from Mickey Mouse and Dumbo to Encanto's Mirabel, all ready to be crafted into vibrant and colorful perler bead creations.
Disney characters from different eras can also be found below which can serve as a great bonding activity for the kids.
Let's get into it and start creating core memories with the kids through art.
Get the best diamond painting kits for kids here.
What You'll Be Needing for These Projects
7 Small Disney Perler Beads
1. Mickey Mouse Perler Bookmark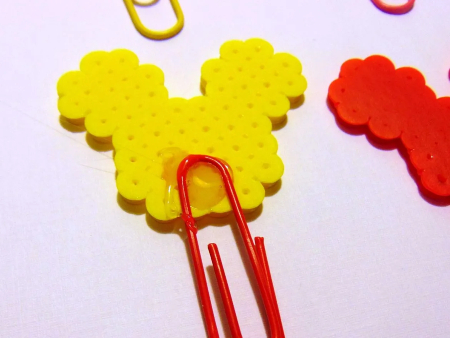 Foster your child's love for reading and art by creating this adorable Mickey Mouse perler bookmark from Krysanthe.
This project checks all the criteria for a great activity: it's simple, fun, and entertaining to do.
2. Anna Perler Bead Pattern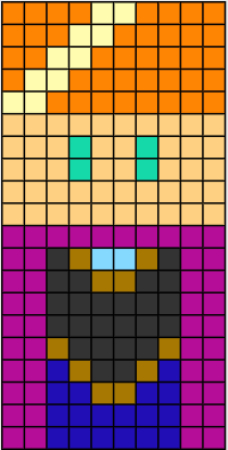 Anna is here for a special visit all the way from the magical Kingdom of Arendelle.
Bracelet Book's pattern will make the kids feel like they're in an epic adventure with the loving sisters with every perler bead they put in this project.
3. Mike Perler Bead Pattern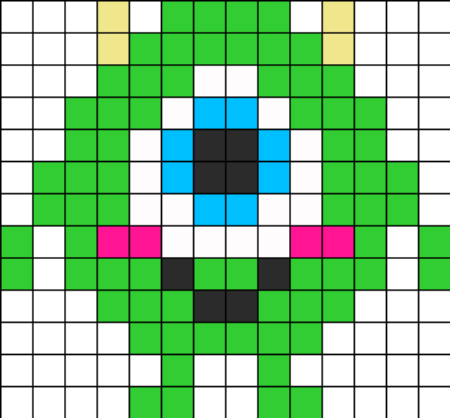 Eye have an amazing project lined up just for you!
Our next craft features the one-eyed lovable monster Mike courtesy of RinNeko13 on Kandi Patterns.
4. Perry the Platypus Perler Bead Pattern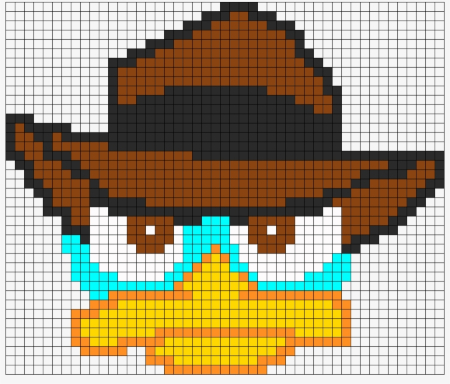 Perry the Platypus has an exhilarating life as a detective fighting the evil mastermind Dr. Heinz Doofenshmirtz.
Send the kids on a secret and exciting mission of completing this Perry the Platypus pattern from Nice PNG.
5. Baymax Perler Bead Pattern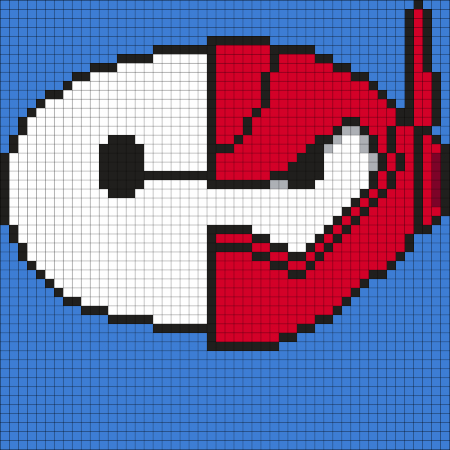 I know you like Baymax as much as we do. No one can resist his cuteness, squishiness, and overall demeanor.
Maninthebook on Kandi Patterns perfectly captured this side of Baymax in this cool pattern that your kids can now try at home.
6. Olaf Perler Beads
Here's another irresistibly cute Disney character from Arendelle.
Learn how to craft the only snowman who loves summer with the help of  dai-suki-nyns' pattern.
7. Mickey Cupcake Perler Keychain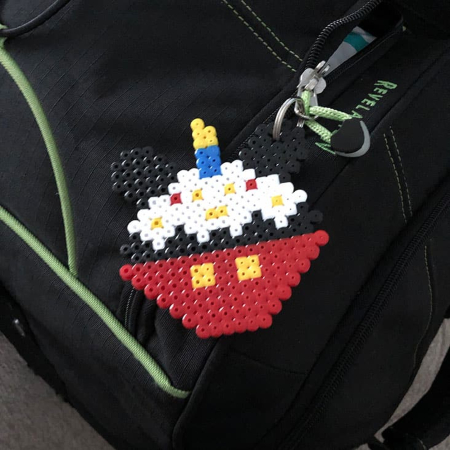 Hungry for more amazing Disney perler bead patterns? Solaroid Energy has got us covered.
Head on to their website to know how to make this pretty and yummy Mickey cupcake with candle and white frosting.
Delectable Mickey Mouse cupcakes can be found here.
8 Easy Disney Perler Beads
8. Dumbo Perler Bead Pattern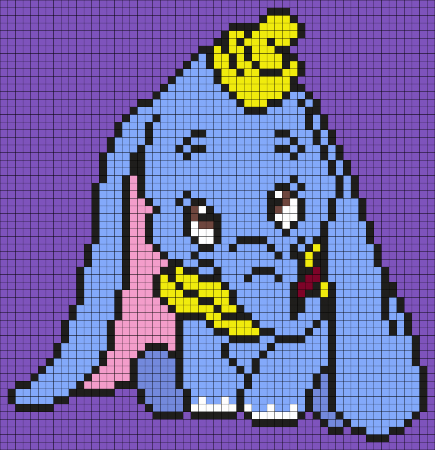 Does your kid like elephants and perler beads projects? This Dumbo pattern from Maninthebook on Kandi Patterns will be a fantastic choice.
Dumbo's big ears, sparkling eyes, and yellow hat will be enough to convince you to include him on your to-do list.
9. Tarzan Perler Bead Pattern

Let's go on an epic jungle adventure by doing this young Tarzan pattern from Friendship Bracelets.
Get ideas on how to animate the jungle boy by just using multicolored perler beads with the help of this tutorial.
10. Mirabel Perler Beads
Fill your home with magic and love like in Casa Madrigal by doing this cute Mirabel pattern from Fun Caboodle with the kids.
Watching the video while doing the project will make it a whole lot easier so make sure to check it out.
Meet the Madrigal family through these Encanto perler beads patterns.
11. Chip Perler Pattern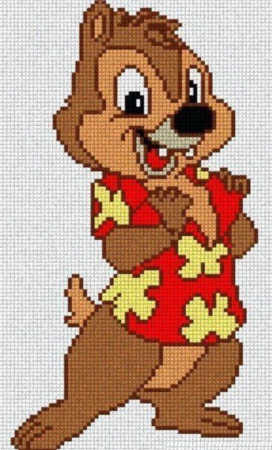 You know it will be a fun-filled day making perler beads projects just by looking at this Chip pattern from vk.com.
It's the perfect project to take with you on a trip, especially with Chip's floral polo at the forefront.
12. Zootopia Characters Perler Beads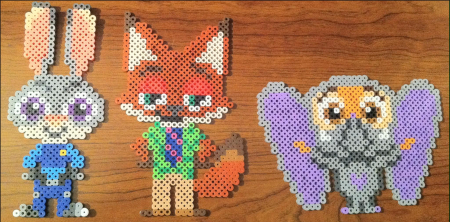 Give each kid a character from Zootopia to keep them entertained for hours.
Deviant Art provides three perler bead patterns featuring Judy Hopps and Nick Wilde.
13. Woody from Toy Story Pattern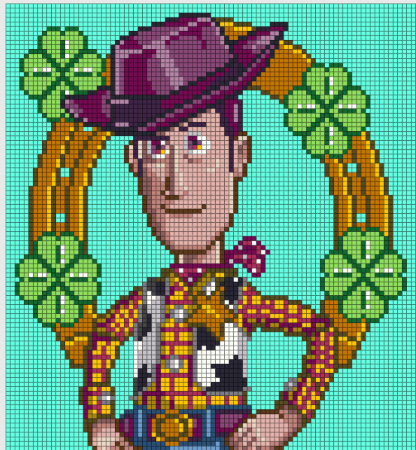 Make this Woody pattern from Bracelet Book with your BFF.
This pattern will remind the kids what it takes to be a great friend. Plus, the pattern itself is cool and very fun to do.
14. Ursula Perler Bead Pattern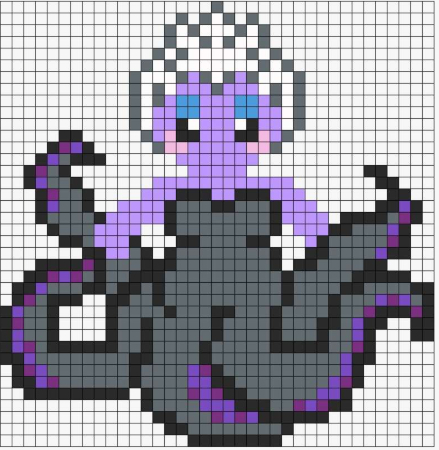 Beware as we dive into the ocean and visit the purple villain, Ursula for our next project.
Seek PNG's pattern shows Ursula's tentacles, hair, and physique in great detail which makes this pattern a must-try.
15. Up House Perler Bead Pattern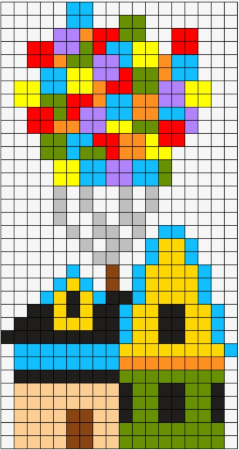 Experience the unlikely friendship of Carl and Russel with this adorable pattern from Nice PNG.
The pattern of the house itself is cool but add in some balloons and it will become a lot cooler.
Hop along and let's make these perler bead frogs.
8 Disney Princesses Perler Bead Ideas
16. Snow White Perler Bead Pattern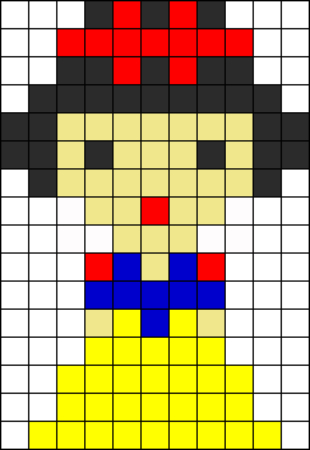 This pretty Snow White pattern from bethdoncaster on Kandi Patterns will be an awesome addition to your Disney perler collection.
After all, she's one of the pioneers in Disney and the pattern is simple enough that the kids will enjoy making it on their own.
17. Moana Perler Bead Pattern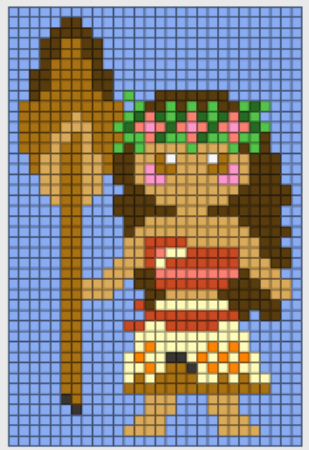 The kids will love this beautiful Moana perler bead pattern from Bracelet Book.
Her clothes, flower crown, and oar capture her free spirit.
It will be a fun activity to do while on vacation.
18. Tiana Perler Beads
Create Tiana perler beads that feature her elegant green gown with the help of @mariescreation9063.
Check out the video to get tips on how to perfect the pattern with the kids.
19. Rapunzel Perler Bead Pattern
Prepare a bunch of perler beads because this Rapunzel pattern from PNG Item is up next.
The pattern features Rapunzel's iconic purple dress and long locks which I'm sure the kids will adore not only because they're pretty but also because of how easy it is to make.
20. Mulan Perler Bead Pattern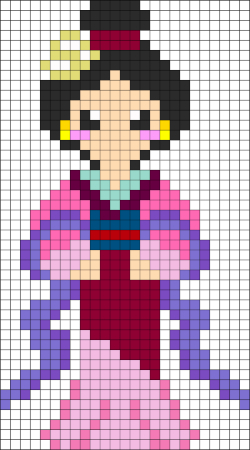 Let's travel to the East to meet our next Disney character.
Creating this Mulan pattern from RavenRose on Kandi Patterns will not only be a fun activity for the kids but will also teach them about different cultures and traditions as well.
21. Megara Perler Bead Pattern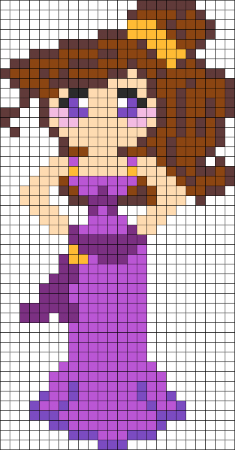 Don't forget to include this pattern of Megara from Seek PNG in your list.
Her dress and hair may be a bit challenging for the kids but finishing it will be a great achievement.
22. Princess Jasmine Perler Bead Pattern
Travel into a whole new world while completing this gorgeous Princess Jasmine pattern from Friendship Bracelets.
Completing this pattern will be more fun than riding a magic flying carpet.
More adorable patterns are coming your way with these Hello Kitty perler beads.
23. Cute Tinkerbell Pattern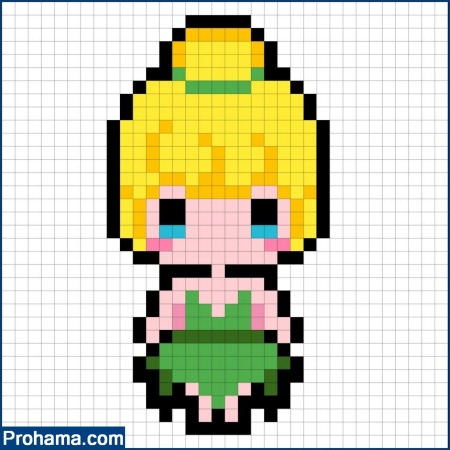 No magic or pixie dust is needed to complete this Tinkerbell pattern from Prohama.
All you'll need is this pattern, some perler beads, and a little imagination.
Magical Disney Perler Bead Ideas
I hope you enjoyed creating this collection of Disney perler bead patterns and found inspiration for your next crafting project.
These designs will bring a touch of Disney magic to your creations and your home.
Let's keep it rolling with these fun activity list for kids: