Get ready to jumpstart your day with these great Snoopy perler beads!
Sharing your fond memories of Snoopy and the Peanut gang from your childhood with your kids will be awesome through these crafts. Your kids will be introduced to a classic treasure in comics while making fond memories with you, too.
Not sure where to start? Head on to this post for some easy perler bead patterns.
You'll Be Needing
Make sure that you've got all the materials you'll be needing for these projects. I've listed some things that I found useful in making them below:
16 Snoopy Perler Beads
1. Charlie Brown and Snoopy Perler Bead Pattern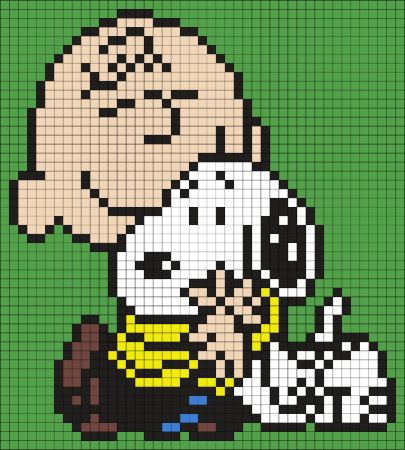 Charlie Brown and Snoopy…the iconic best friend duo. These two characters taught us what it means to be a great and loyal friend. If you're missing all their adventures (like we all do), then this pattern will be perfect for you.
2. 3D Snoopy Perler Project
Snoopy is out and Flying Ace is in! Snoopy's alter ego is an accomplished pilot ready to save the day from the Red Baron. Flying Ace proves that we can do anything we'd like with a little imagination.
Plus, KandiPerlerFairy's pattern is in 3D. Super cool, right?
3. Snoopy Playing Soccer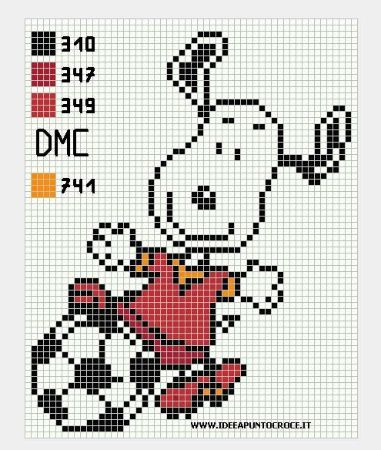 Dogs love chasing balls and Snoopy is no exception. Complete this pattern to reveal an athletic Snoopy crushing it on the soccer field.
Here are some basketball perler beads patterns for those who prefer this sport.
4. Pumpkin Snoopy Perler Bead Pattern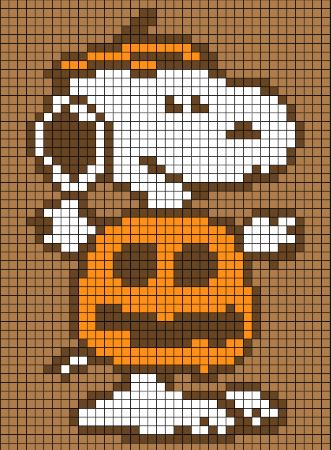 Are you ready for some spooky fun? You will love this Snoopy in a pumpkin costume project. Halloween or not, this pattern will be enjoyable to do.
Be creative and make these Halloween painted rocks, too.
5. Cool Snoopy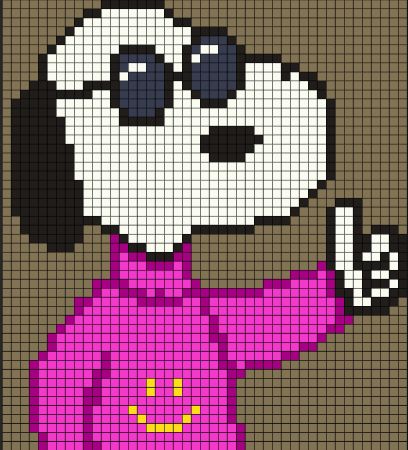 We cool, folks?
This Snoopy belongs to the popular crowd. With his cool shades and smiley sweater, it's no wonder why he's seen as a fashionista.
6. Surfing Snoopy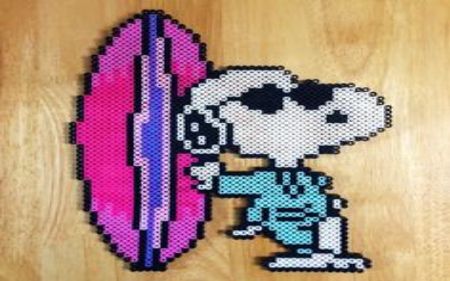 Surfing the web is cool. But surfing the waves is a whole lot cooler. Make this pattern to ride the waves with America's favorite beagle, Snoopy.
A trip to the beach won't be fun without the sun. These sun crafts will bring the fun to you.
7. Snoopy Light Switch Frame Pattern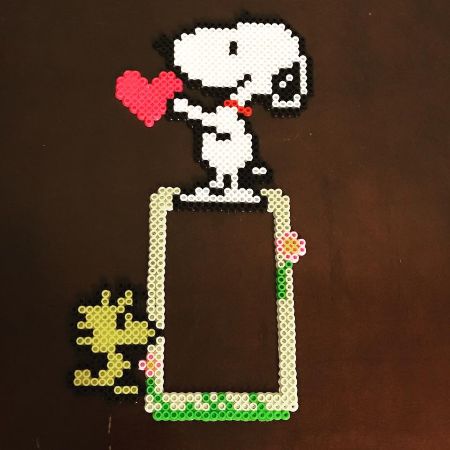 Add this adorable light switch frame to a Snoopy fan's bedroom. They'll love how this pattern is showing Snoopy giving them his love and affection.
Pro tip: Use these glow-in-the-dark perler beads to make the frame visible even at night.
8. Hugging Charlie Brown and Snoopy
The bond between an owner and a dog is wonderful. They see each other as family and would help each other out in times of crisis. Seeing Charlie Brown and Snoopy hugging in this pattern will melt hearts.
FiloPixie's video will show you how you could honor your furry best friend through this pattern.
9. Snoopy Perler Beads Doorknob Decor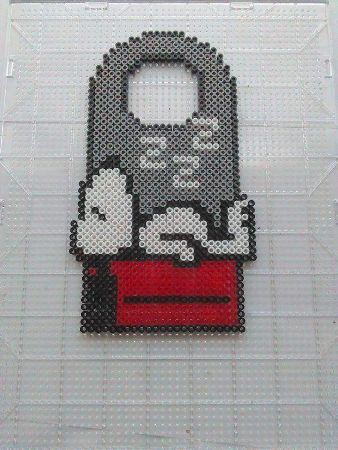 Tired of people coming over to your room when you're busy or sleeping? Snoopy gets it. Hang this on your doorknob and these occurrences will be a thing of the past.
10. Snoopy Profile Perler Beads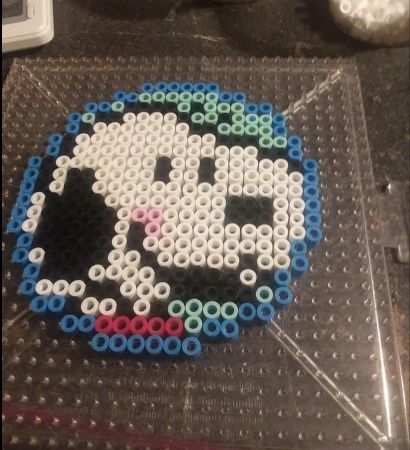 Snoopy's profile is recognizable all over the world. Peanuts has reached more than 355 million people in 75 countries. Turn this pattern into a keychain to make it an effective conversation piece worldwide.
11. Skateboarding Snoopy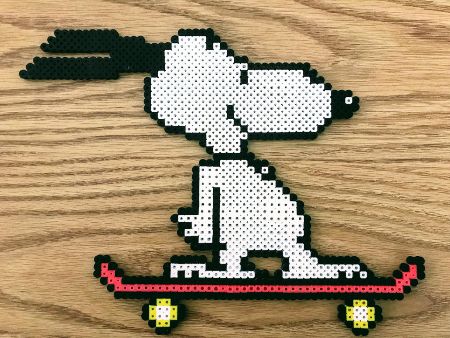 Snoopy is having a blast riding his skateboard in this pattern. Enjoy the cool breeze outdoors with your kids while making this project.
Learning how to make and play these homemade instruments is one sure way to have a blast as well.
12. Christmas Snoopy Perler Bead Pattern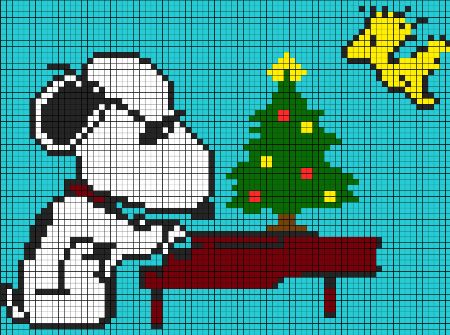 Snoopy is ready to spread some cheers this holiday season (and Woodstock, too). This pattern is ideal for kids who play the piano or to get them into the spirit of the season.
13. Holiday-themed Snoopy Perler Pattern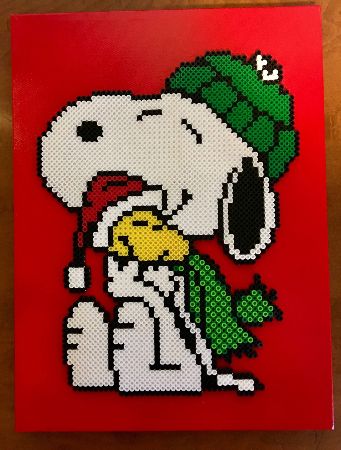 Fight the cold and cuddle up with Snoopy. Even before Elsa, the cold didn't bother Snoopy because he knows that his friends will keep him warm and happy during the winter.
Enter the Kingdom of Arendelle with these Frozen perler beads.
14. Snoopy with a Balloon Pattern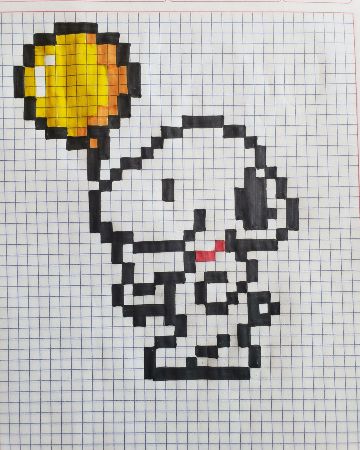 Is your kid feeling down lately? There's nothing like a good craft project to help cheer them up. Here's Snoopy holding a balloon that will turn their frown upside down.
15. Snoopy and Woodstock Perler Tutorial
Woodstock means a lot to Snoopy. Aside from Charlie Brown, Woodstock is his best friend as well. He's also his tennis partner, secretary, playmate, and more. Celebrate their adorable friendship with this pattern by Perler Bead Planet.
16. Snoopy Puppy with Hearts Perler Beads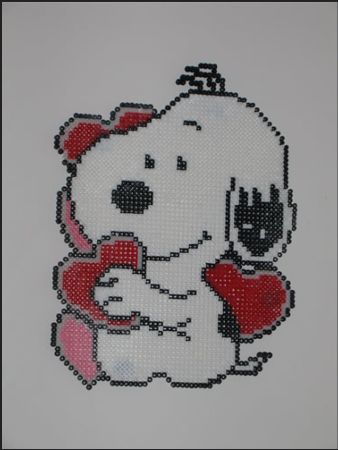 Our eyes turn into heart-eye emojis whenever Snoopy is involved. His cute button nose and long ears are too cute to resist. So adding some hearts to the project will only make it even cuter.
6 Patterns of The Peanuts Gang
17. Charlie Brown Perler Beads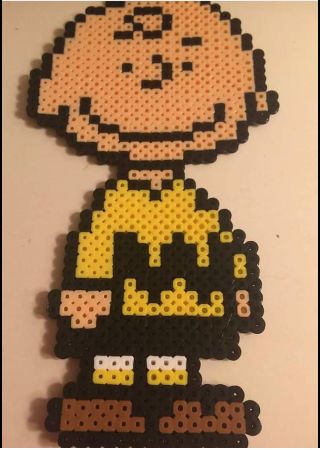 Charlie Brown may be clumsy and unlucky but he sure did find his way to the hearts of countless people.
The Madrigal family cares for their community which is why they are loved by all. Find magical Encanto perler beads here.
18. Sally Perler Bead Pattern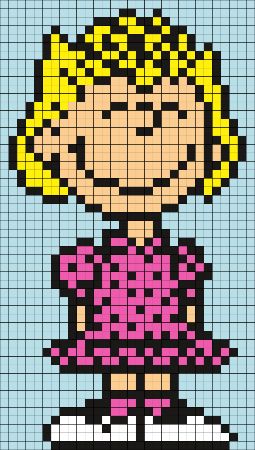 Younger sisters are the best. Even if Charlie and Sally have disagreements and fight sometimes, they deeply care for each other and will always save each other from trouble.
19. Pig-Pen Pattern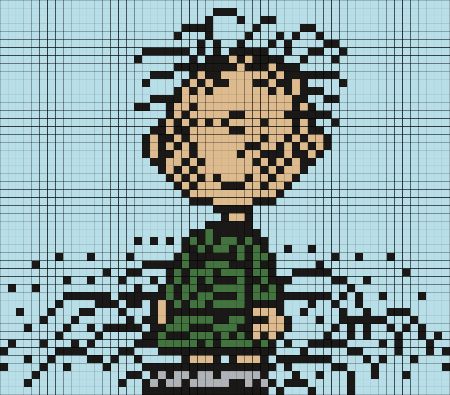 Pig-pen's character has been puzzling for me since the beginning because he's always dirty even while walking in a rainstorm. Do you have a theory of why this happens?
Nonetheless, he's an irreplaceable and valuable member of the Peanut gang.
20. Sleepy Linus Perler Beads
Linus loves his blanket. He feels secure with it and brings it everywhere with him. Let Hama Beads Corazón show you how to create a pattern dedicated to this philosophical and clear-headed character.
21. Marcie Perler Bead Pattern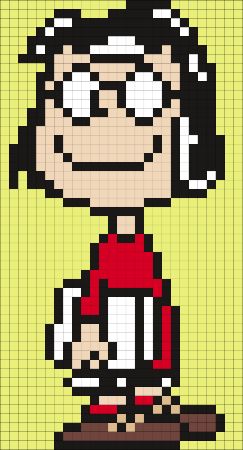 Marcie has a gentle and caring soul. She loves going to school and cheering for her friends. Marcie will be a good role model for young kids.
Hermione is another strong girl character. Make these Harry Potter crafts with the brave and sweet girl in your life.
22. Frieda Perler Pattern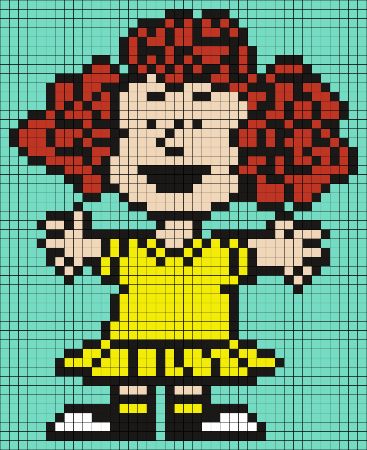 Teach your kids to love their features fully like Frieda. Frieda likes and is proud of her beautiful locks. This pattern captures her personality and gorgeous hair.
Oh, Good Grief!
We've come to the end of this post. That was fast but fun.
Snoopy is one iconic dog and character so he deserves all the love and admiration he's getting from different generations. These Snoopy perler beads will be great to relive and create more precious memories involving this amazing dog.
Had so much fun making these projects? Don't worry because we've got other perler bead projects in line for you: