Rain or shine, there's no stopping us from making the coolest umbrella crafts ever.
Umbrellas come in handy for protecting us from the harsh rays of the sun and for keeping us dry during the rain. That's why this list is dedicated just to them.
It's filled with fun umbrella projects that all kids and parents will have a great time creating.
Let's dive in and make these crafts in 3…2…1.
Before we start, make sure you check out these scrapbook kits for kids as well.
Useful Art Materials for the Crafts:
8 Umbrella Crafts for Preschoolers
1. Counting Umbrella Craft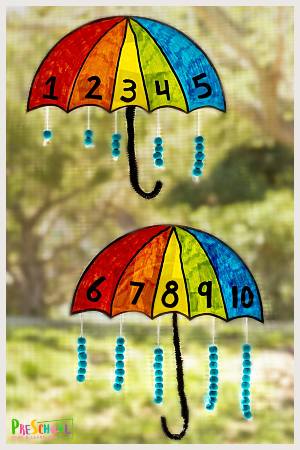 Counting has never been this fun!
Preschool Play and Learn made learning more enjoyable and entertaining with this counting umbrella craft for kids.
2. Nutritious Umbrella Craft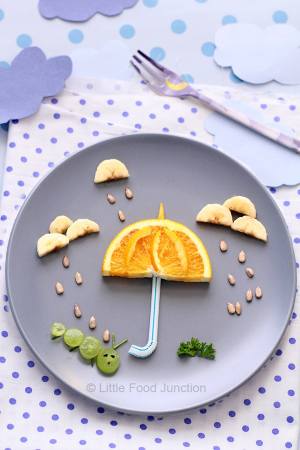 Fill your child's tummy with a yummy and nutritious umbrella snack from Little Food Junction.
Every ingredient can be easily found at home or supermarket like oranges, bananas, and grapes so you won't have a hard time preparing it.
3. Color Matching Fruit Loops Umbrella Activity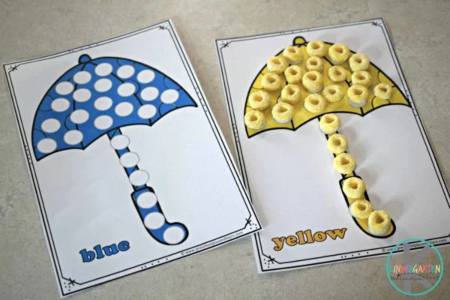 Place all the yellow fruit loops on the yellow umbrella and all the blue fruit loops on the blue umbrella.
Kindergarten Worksheets and Games gives us a simple yet very educational craft about colors for kids.
Head on to their website to get the umbrella template.
4. Toilet Paper Roll Umbrella Craft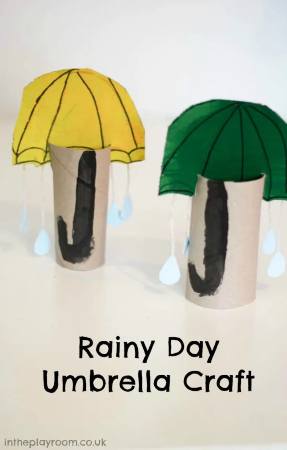 Here's a great umbrella craft from In the Playroom that will unleash the creativity of all children.
The best thing about it is that most of the materials are recycled such as the toilet paper roll and cardboard boxes.
More amazing toilet paper roll crafts can be found here.
5. Paper Plate Umbrella Craft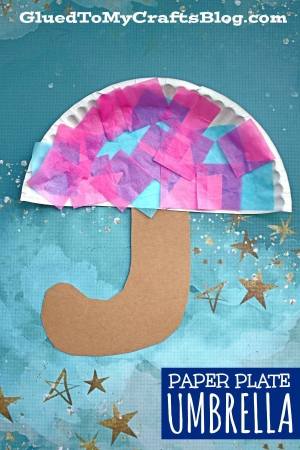 Glued to My Crafts created this fantastic paper plate craft that will pique the interest of the kids.
It's also simple to make and will require minimal supervision from adults.
6. Cute Umbrella DIY Craft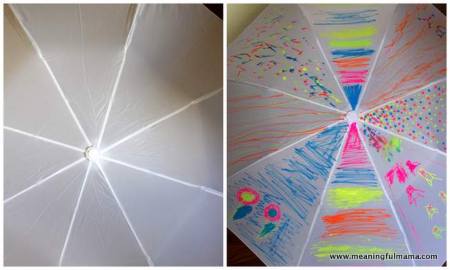 Make their white umbrella stand out from the crowd by customizing it.
Get ideas from this epic tutorial from Meaningful Mama.
Create special and unforgettable moments this holiday season by creating these snowman handprint ornaments.
7. "U" Umbrella Craft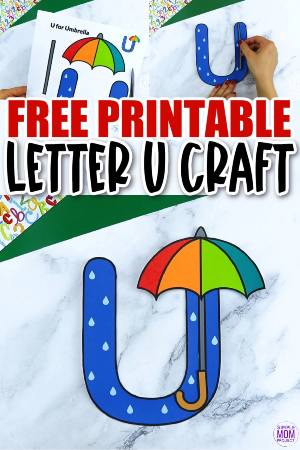 Have fun while learning the alphabet thanks to this exciting project from Simple Mom Project.
You'll get more letter u crafts on this list.
8. Colorful Umbrella Activity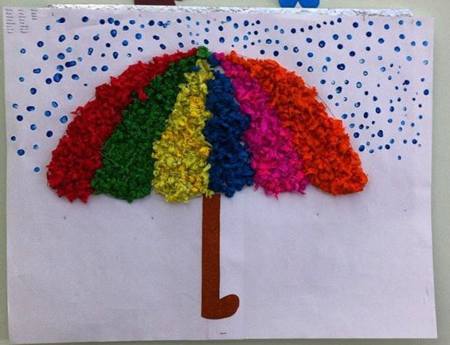 Add texture and color to their umbrella activity by recreating this one from Funny Crafts.
Splattering different shades of blue paint at the top will make it look like it's raining, too.
You'll find the coolest and cutest Pokemon perler bead patterns here.
6 Paper Umbrella Crafts
9. Umbrella with Raindrops Craft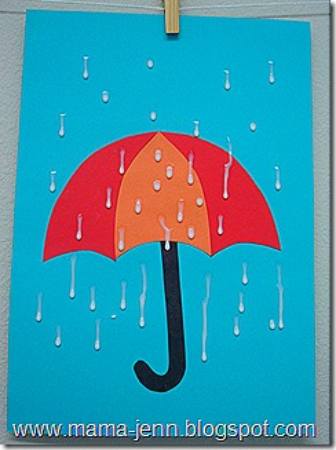 The raindrops found in Mama Jenn's project made it look more interesting and realistic.
Head on to their website to get the full in-depth tutorial on how to recreate this artwork.
10. Cute Ballerina Umbrella Craft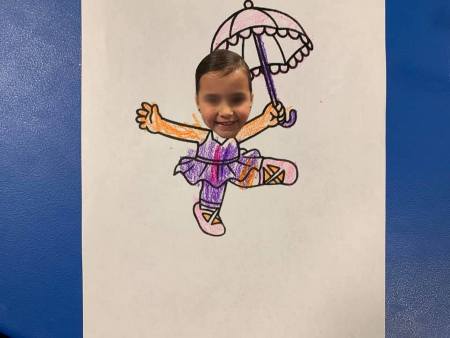 Dance in the rain like a pretty ballerina through this lovely craft from Teachers Mag.
This will be the perfect craft for ballerina children or those who love to express themselves by dancing.
Waddle around while creating these penguin perler bead patterns.
11. Cool Umbrella Craft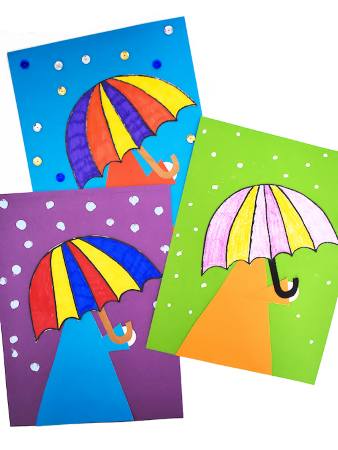 This person holding an umbrella craft from Our Kid Things will be a unique activity for the kids.
Doing this will not only allow them to create this magnificent piece but will also introduce them to different styles and perspectives in art.
12. Umbrella Origami
Master the centuries-old craft of folding paper through this video tutorial from Ventuno Art.
Doing origami isn't only fun but also yields a lot of benefits for both kids and adults.
It reduces stress, boosts creativity, and develops fine motor skills as well.
13. Letter "U" Umbrella Project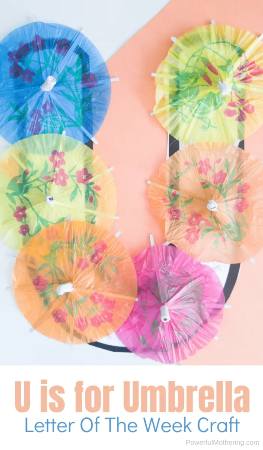 Shower the letter U with tiny umbrellas and you'll have this adorable craft from Powerful Mothering.
Visit their website to get a template for the base of the project.
Hop along and let's create these easy kangaroo drawings for kids.
14. Umbrella Words Craft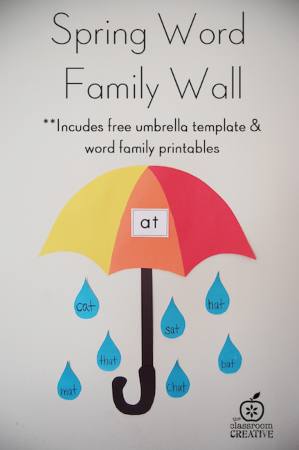 The best kind of craft is something that's both fun and educational.
The Classroom Creative is a good example of that type of craft.
Plus, it will also widen the vocabulary of your little artists.
9 Cool Umbrella Crafts
15. Rainbow Umbrella Craft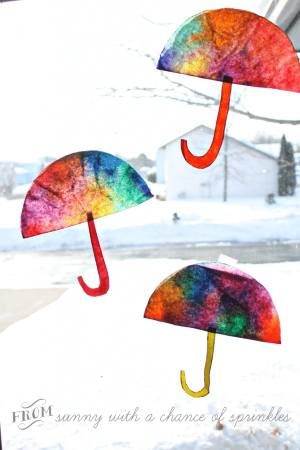 Make the rain go away with these rainbow-colored umbrella crafts from Sunny with a Chance of Sprinkles.
Stick them to the windows to let others enjoy the kids' masterpieces as well.
16. Magazine Collage Umbrella Craft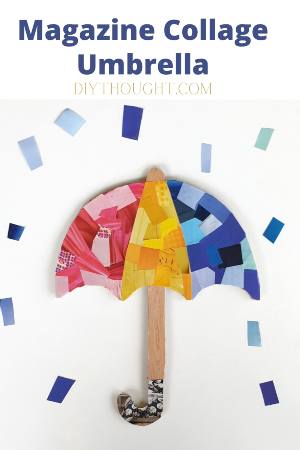 There's no doubt that it's super fun to make collages.
Why not make it more fun by adding a little twist to it and creating this umbrella-inspired craft from DIY Thought?
Looking for more similar activities? Check out these nature collages.
17. Cheese Umbrella Project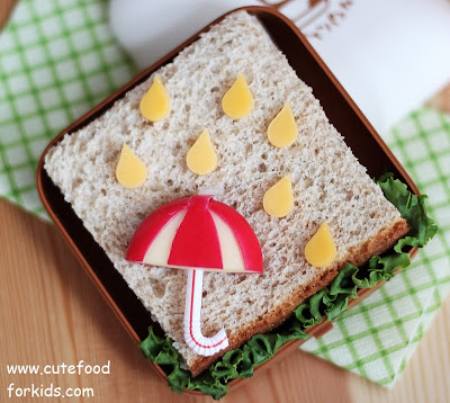 All these umbrella crafts sure made us hungry.
Good thing Cute Food for Kids has got us covered with this adorable cheese bread snack.
Hungry for more? Check out these cute food drawings.
18. 3D Colorful Umbrella craft
Don't miss out on this incredible 3D paper umbrella craft from KIDS crafts.
Follow the step-by-step guide provided in this video tutorial.
19. Duck with Umbrella Craft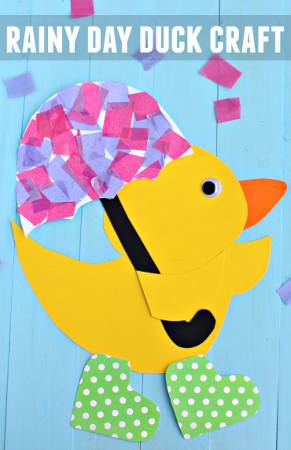 If you thought these umbrella crafts couldn't get any cuter you better think again.
Recreate this adorable little duck with a tiny umbrella courtesy of Crafty Morning.
Quack quack! Make way for these super duck crafts.
20. Raining Beads Umbrella Craft

Not a fan of the rainy season? This craft from Easy Peasy and Fun may be able to change your mind.
The tutorial will show the kids how to create an umbrella that comes with raindrops as well.
It's an all-in-one craft.
21. Fun Umbrella Craft
Make a tiny paper umbrella with the help of this video tutorial by 123 Easy Paper Crafts DIY.
They'll have a great time creating and playing around with this cool craft.
22. Cool Customizable Umbrella Craft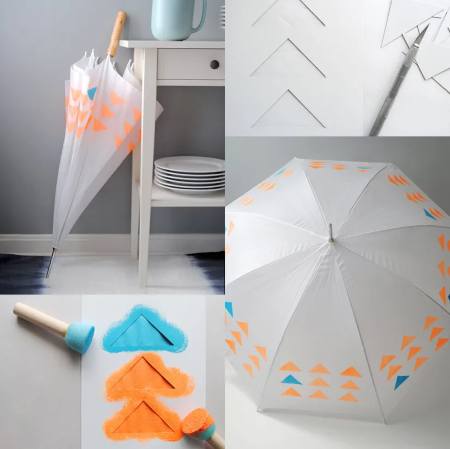 Upgrade your plain white umbrella at home and turn it into something special.
Pottery Barn Kids has this great tutorial on how to make a one-of-a-kind project that you and the kids will absolutely adore.
23. Tiger with Umbrella Project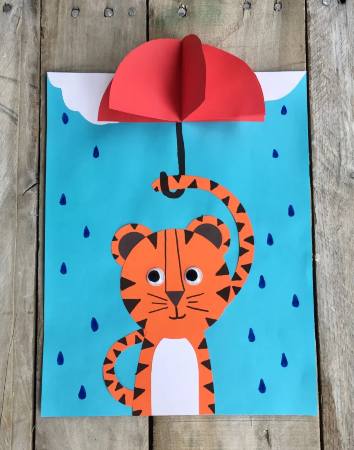 Protect the tiger from the rain by making it a really cool umbrella.
Berry Ville Library Crafts has got all the details on how to recreate this amazing project at home.
These easy tiger drawings will be a fantastic activity for the kids.
Umbrella Crafts for Any Weather
There you have it folks! I hope you enjoyed making these fun umbrella crafts as much as we did.
These projects from paper crafts to cardboard activities will enhance the kids' artistic skills. So whether it's a sunny day or a runny one, I'm sure that these umbrella crafts will be perfect for any weather.
Got more time on your hands? Head on to these exciting lists: