The cat is out of the bag. We've compiled the best kitten drawings for the kids on this list.
It's for all the cat and kitty lovers out there. I'm sure that your child will have a lot of fun recreating these wonderful kitten drawings.
So what are we waiting for? Grab their favorite pens and coloring materials and let's create amazing artwork now.
Useful and Durable Art Materials for Kids
7 Cute Kitten Drawings
1. Simple Kitten Sketch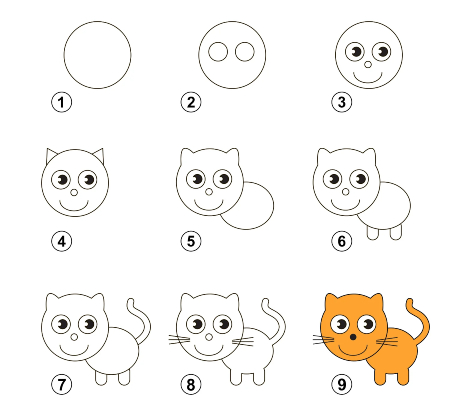 This simple kitten drawing from Family Realms will be a great way to kickstart our list.
With its big round eyes and cute little whiskers, this sketch will be a favorite of all cat lovers.
2. Chonky Kitten Drawing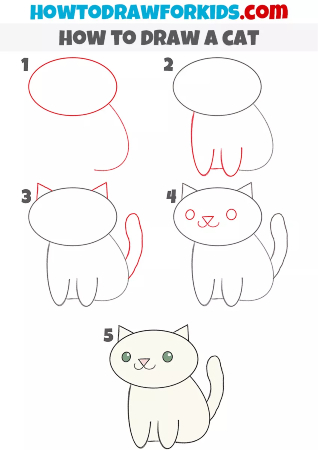 It's a given fact that every single kitten is cute.
But this chonky kitten sketch from How to Draw for Kids will take the cuteness up a notch.
Sing and dance along with the music created by these homemade instruments.
3. Kitten with Soccer Ball Drawing
Play around with their kitten drawing and include a soccer ball in the sketch, too.
Get ideas on how to do it from this informative video of drawinghowtodraw.
4. Outdoor Kitten Drawing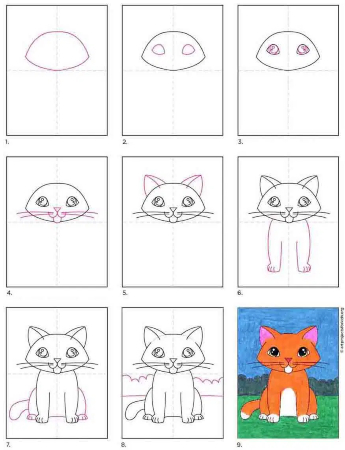 Art Projects for Kids' kitten sketch is patiently waiting to be drawn.
The tutorial is comprehensive and easy to follow so the kids won't have a difficult time following it.
Connect with nature by doing these pine cone crafts for kids.
5. Cute Kitten Sketch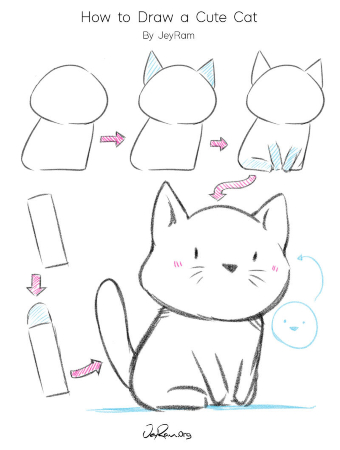 Drawing kittens like those that can be seen in mangas is much easier to do than you thought.
Check out this step-by-step guide from Jey Ram to find out how.
6. Kitten with Bubble Tea Sketch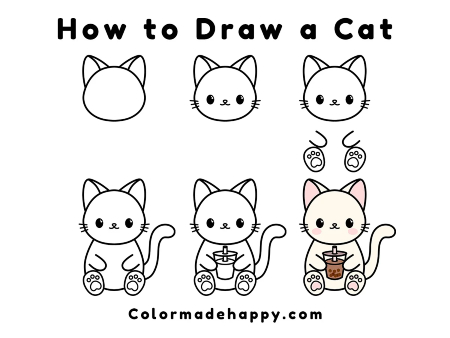 This cute kitty from Color Made Happy loves bubble tea as much as we do.
The fun part about this piece is that the kids won't just be learning how to draw a charming kitten but also a refreshing boba drink.
Dive into the ocean and experience its wonders with these mermaid drawings.
7. Easy Kitten Drawing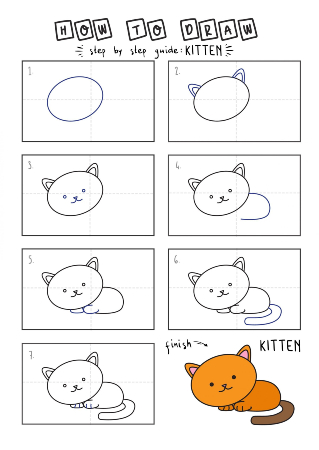 One of the cutest things kittens do is when they purr and sit comfortably in their owner's lap.
That's what Rainbow Printables captured in their drawing tutorial.
Learn how to draw Paw Patrol characters here.
15 How to Draw a Kitten (Step-by-step Guides)
8. Cute Orange and White Kitten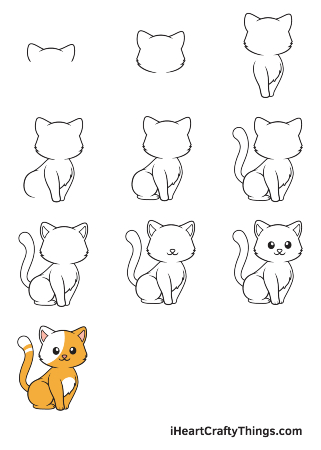 This glorious orange and white kitten is ready to grace your child's sketchbook.
I Heart Crafty Things made this 10-step drawing tutorial that will encourage the kids to try out different pencil and coloring techniques for their sketches.
9. Kitten with Heart Collar Sketch
Show your love for your little feline friend by drawing a heart on their collar.
Follow this epic drawing guide prepared by Draw So Cute.
Feel the love with these heart perler beads patterns.
10. Serious Kitten Drawing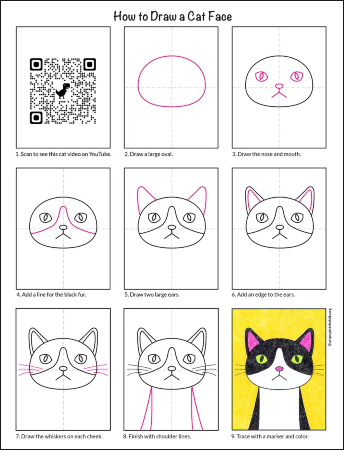 Add variety to the kid's sketchbook by including this serious-faced kitten from Art Projects for Kids.
Even if this black and white kitten doesn't have a trace of a smile on its lips, there's no doubt that it's still super adorable and delightful.
11. Three Kittens Sketch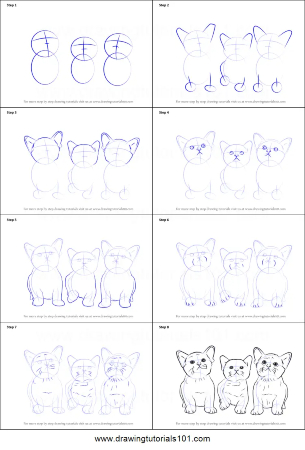 Why draw one kitten when you can draw three purrfect creatures?
Have an exciting and fun time drawing these baby kittens from Drawing Tutorials 101 with your little ones.
12. Playful Kitten Sketch
Take a break from serious sketches and have an enjoyable time recreating this playful cat from GuuhDrawings.
This drawing will become a favorite of the kids because of how beautiful the sketch will turn out once it's completed.
13. Realistic Kitten Face Sketch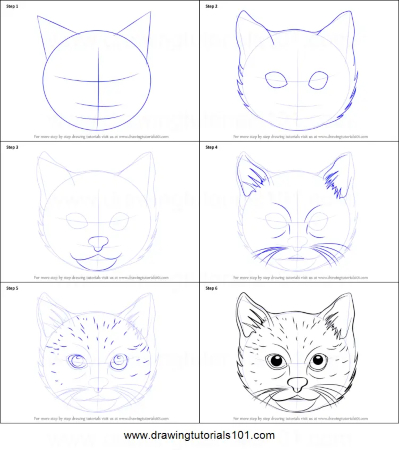 Not sure how to draw the face of a kitten? Don't worry because Drawing Tutorials 101 has got you covered.
From its sparkling eyes and realistic fur, this guide has got it all to make their perfect kitten drawing.
Hop along and join in the fun through these Easter bunny crafts.
14. Kitten Drawing from the Letters B and D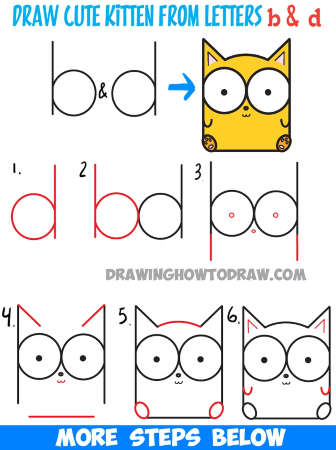 The kids will be amazed by how Drawing How to Draw was able to turn the letters B and D into a kitten sketch.
This will be perfect for kids with names that start with those two letters, too.
Head on to their website to get the full drawing tutorial.
15. Kitten Drawing with Floating Hearts
Let the kids show just how much they love their little fur baby with this drawing of a kitten surrounded by hearts from Cute Easy Drawings.
This sketch looks awesome and isn't time-consuming at all which is a huge plus as well.
Welcome the new season with these summer perler bead patterns.
16. Fancy Kitten Drawing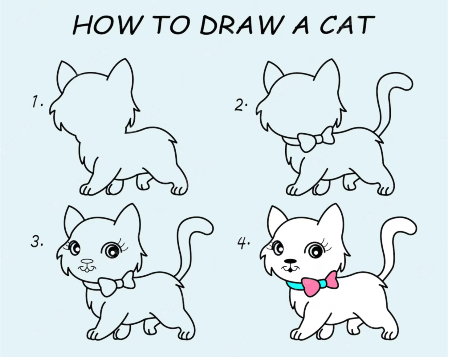 Say hello to this incredibly fancy and pretty kitten from Freepik.
In just four easy steps, the kids will have this kitten drawn in their favorite sketchbook in no time.
17. Pretty Kitty Drawing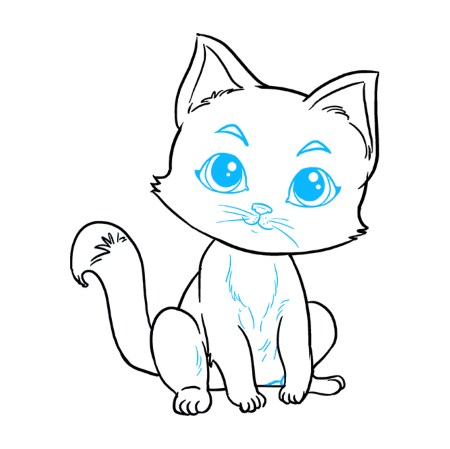 Your child will learn a lot about how to draw mammals especially kittens from Easy Drawing Guides' tutorial.
The complete sketch guide can be viewed for free on their website.
Love Jack Skellington and Sally? You'll enjoy these Nightmare Before Christmas cupcakes as well.
18. Unicorn Kiten Drawing
Can't decide whether to draw a kitten or a unicorn first?
There's no need to decide when your child can have the best of both worlds thanks to this video tutorial from Learn step by step.
More unicorn crafts await you on this list.
19. Handsome Kitten Drawing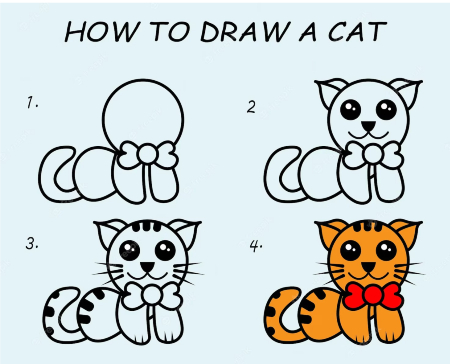 Take a look at this dashing handsome kitten drawing from Freepik.
Accessorizing and adding a red bow to the kitty makes a huge difference to the drawing which the kids will learn through this piece.
20. Happy Kitten Drawing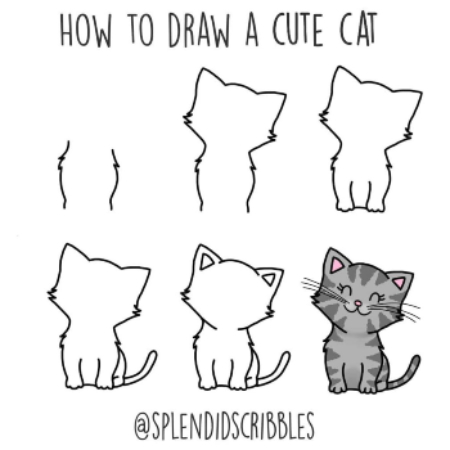 Happiness and contentment are the two emotions that can be clearly seen in this gray kitten drawing from The Smart Wander.
The kids will benefit from drawing this kitty because it will enhance their skills in drawing different expressions for their sketches.
21. Rainbow Kitten Drawing
Can't get enough of a cat and unicorn mashup? We know we can't.
It's time for us to draw another one and this time it's courtesy of Draw So Cute.
Brownie points for the rainbow background, too.
22. Sleepy Kitten Drawing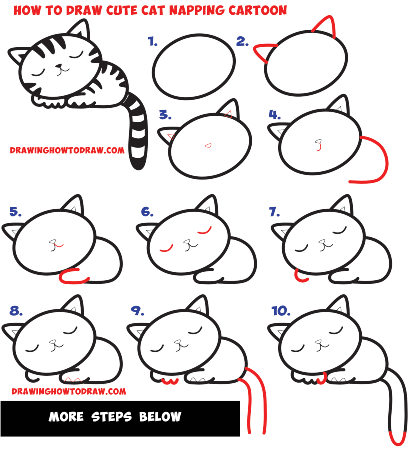 Kittens need to take a lot of naps for them to grow big and healthy just like the kiddos.
You wouldn't want to miss out on this epic sleeping kitten drawing from Drawing How to Draw as well.
Go on an adventure and do these camping crafts for preschoolers while out with nature.
Cuteness Galore with Kitten Drawings
Our delightful drawing session filled with adorable kitten drawings has come to an end.
We hope that your child had a purr-fectly fantastic time unleashing their creativity and bringing these furry friends to life.
Exciting projects await you on these posts below: