Crab crafts are great to make when you're looking to prepare your little ones for the beach. They're also great if you want your kids to have a meaningful activity to make after spending their summer vacation at sea.
Either way, read on to find the best crab crafts on the Internet. These range from simple letter crab crafts that preschoolers will have fun practicing to more complicated crab art activities for older children.
And children who are scared of sea creatures don't have to worry, because the only ones doing the pinching are their little fingers when they make these fantastic crab crafts.
9 Simple Crab Crafts and Activities
These first nine simple crab crafts are easy and entertaining enough to keep the kids hooked and instructive enough to train their expanding minds and developing little fingers.
Complement these marine crustaceans with their proper habitat through these ocean crafts.
1. "C" Is for Crab Craft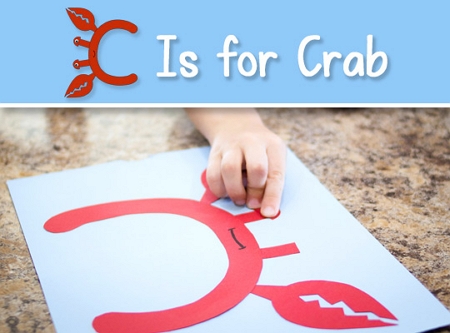 All About Learning Press helps kids learn their ABCs (more specifically, their Cs) with this educational "C is for crab" craft.
You'll be guided with both the directions on their webpage, as well as the crab template they provide, complete with the letter C and the crab's pincers.
If you'd rather let your children have an audiovisual experience, then this "C is for crab" video tutorial by All Kids Network is for you.
They also included convenient timestamps that'll allow you to switch back and forth between the steps.
3. Crab Paper Plate Craft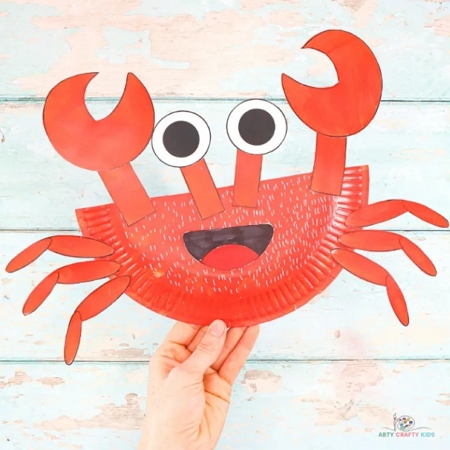 A staple in every crafting experience, paper plates never cease to amaze with their versatility and ease of handling.
While the common crab is of red or orange color, Arty Crafty Kids tells us that they come in many varieties, such as blue or even bright purple.
Stimulate your little ones' minds by challenging their creativity and creating different versions of this crab.
4. Paper Plate Hermit Crab Craft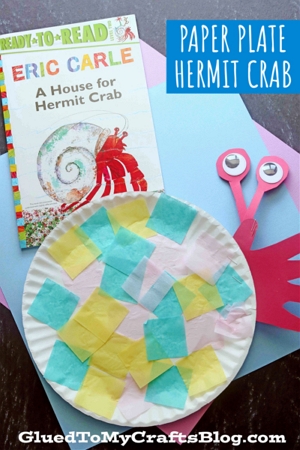 Here's another paper plate craft from Glued To My Crafts Blog, but one that doesn't require a colored paper plate.
A simple paper plate will do just fine because the activity involves gluing paper squares onto the paper plate to give that hermit crab some life.
5. Crab Paper Roll Craft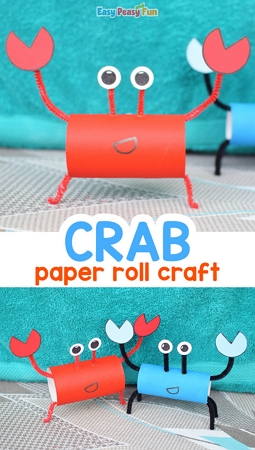 Easy, Peasy, and Fun makes recycling toilet paper rolls look easy and fun through their crab paper roll craft.
Start building a habit of recycling toilet paper rolls into kids' crafts by checking out these toilet paper roll crafts.
6. Crab Handprint Paper Craft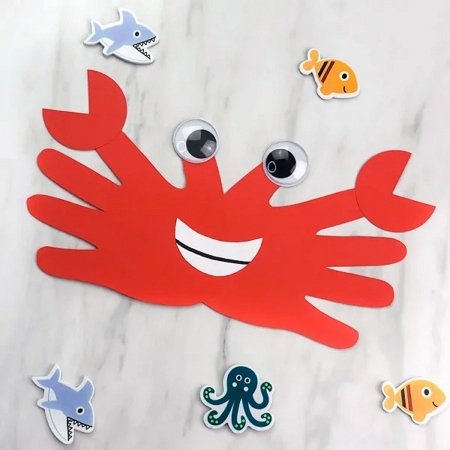 Few crafts are as absorbing as handprint crafts. Simple Everyday Mom demonstrates that with this quick and easy handprint crab paper craft.
Try something unique today by making these snowman handprint ornaments!
7. Paper Roll Crab Handprint Craft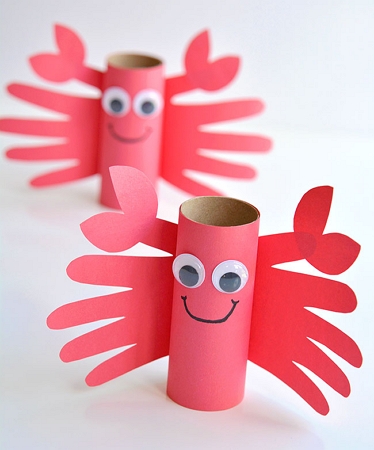 Here's One Little Project combining two different projects into one. They take a toilet paper roll activity and a handprint activity and create this fresh crab concept.
Take crafts to the next level by constructing these super awesome 3D Perler bead patterns.
8. Popsicle Stick Crab Craft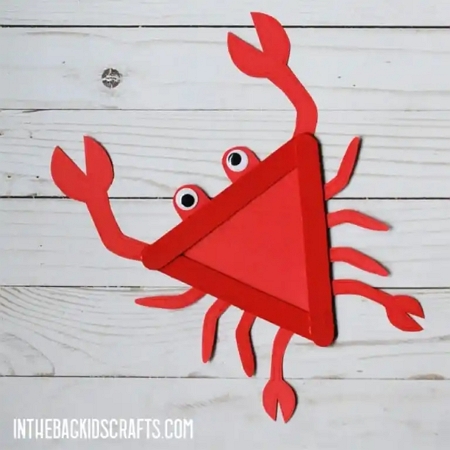 Create a crab that's a little bit more durable than those made of paper by following In The Bags Kids' Crafts's guide.
This crab is held together through three pieces of popsicle sticks, which makes up its body.
Don't miss out on our other popsicle stick crafts list.
9. Crab Paper Cups Craft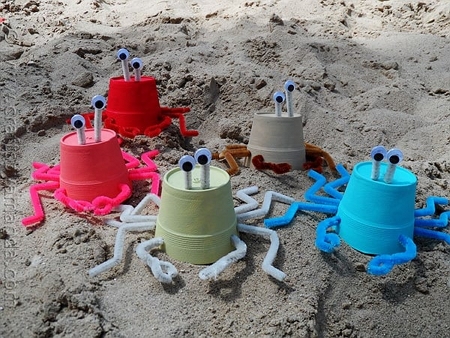 Here's a fun project by Crafts By Amanda to prepare for the beach: little crab paper cups that can also act as a sand scooper.
Disney Princesses fans and ocean lovers will surely enjoy these Moana crafts.
11 Crab Art Activities for Kids
There are plenty of crab art activities that one could make. Simply take a look at these 11 art activities that will broaden your horizons.
10. How to Draw a Crab for Kids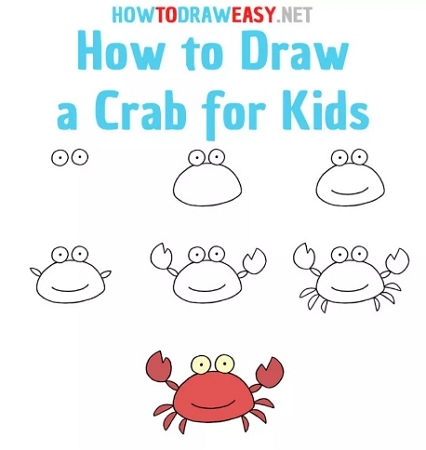 Practice those drawing skills by following this crab drawing guide by How To Draw Easy.
The design involves six simple steps, excluding the coloring part, which is the most fun part for children.
Learn how to draw different animals by following our list of easy animals to draw!
11. Cute Crab Craft Origami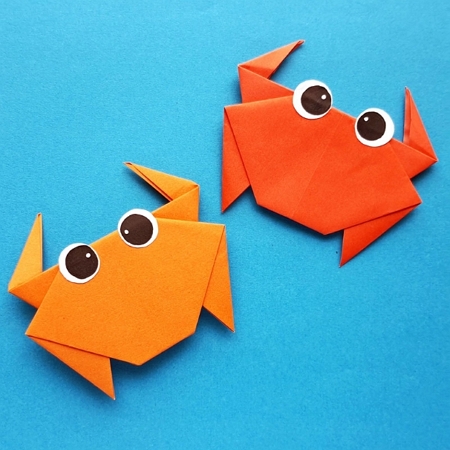 Origami paper crafts are incredible activities to develop the fine motor skills of children. They're a bit difficult to get into at first, but the effort to make them can be extremely rewarding.
Here's Moms and Crafters showing us how to create an origami crab, detailing each fold and crease in their guide.
If this craft comes to a pinch, you always have these origami kits to fall back to.
When making origami projects, some find video tutorials much easier to follow than written tutorials.
That's why I've included this video tutorial from Gary Easy Origami's channel, which makes slightly challenging origami crafts a little bit more manageable.
Encourage your little ones to read more by making this crab corner bookmark, a video tutorial provided to you by Easy Peasy and Fun's channel.
14. Pipe Cleaner Crab Craft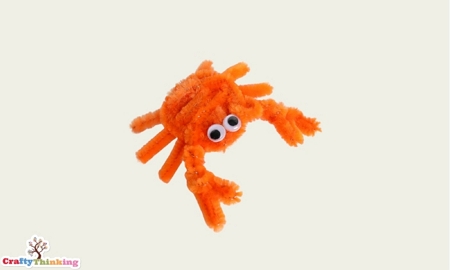 For a cute craft made with pipe cleaners, here's Crafty Thinking sharing a guide on how to create the most adorable crab.
Don't miss out on the opportunity to make these other pipe cleaner crafts!
15. Pom Pom and Pasta Shell Crab Craft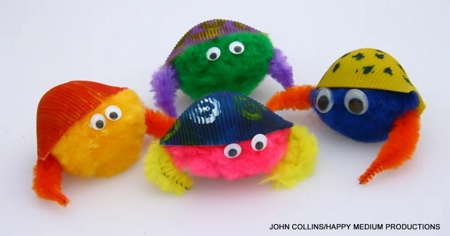 Here's a combination I would've never expected on this list, but is gladly welcomed: pasta shell and pom poms.
That's right, Ranger Rick shares this innovative idea of stuffing pom poms into pasta shells and painting them as you please.
I recommend these pom pom crafts for a fluffy crafting experience.
16. Crab Rock Painting Activity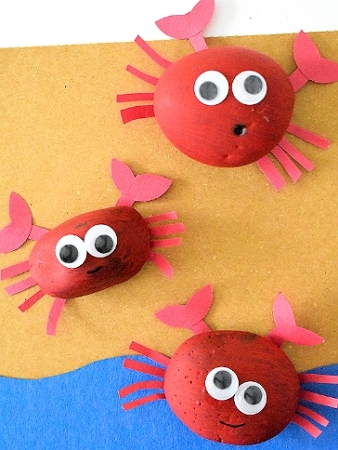 Painting has never been easier with this crab rock painting guide from Our Kid Things.
It simply involves painting a rock with red paint and attaching paper to form crab legs and pincers.
17. Crab Perler Beads Project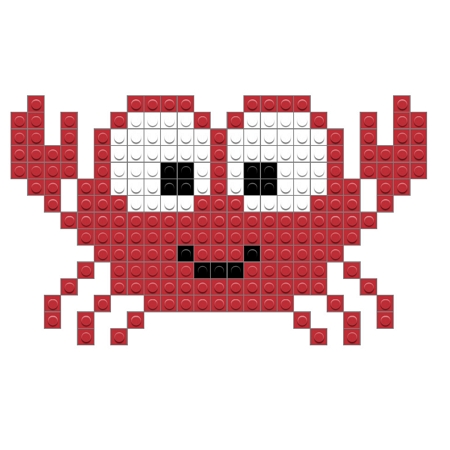 Want more development for your little children's motor skills? Don't worry, this crab Perler bead pattern from Brik will give you exactly that.
For similar patterns, don't forget to check out our kawaii Perler bead patterns or fish Perler beads!
18. Crab Handprint on Shirt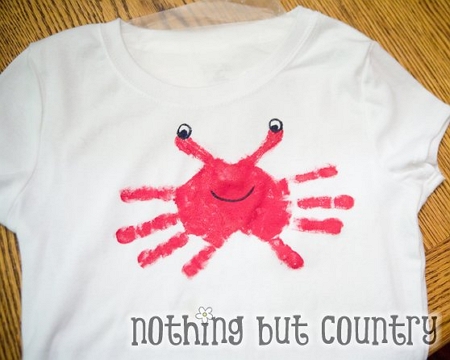 Tell everyone at the beach that you've been waiting for this trip a long time by making this crab handprint on a shirt by Nothing But Country.
After going to the beach, recycle this shirt into mesmerizing art by following our bleach tie dye guide.
19. Crab Canvas Craft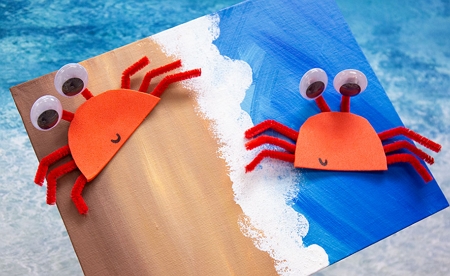 Simulate the scenery of the beach by making this crab canvas craft from Craft Project Ideas.
In this project, they create a pair of crabs made of red foam sheets, pipe cleaners, and googly eyes, and they place them against stunning beach waves, painted with acrylic paint.
5 Clever Crab Crafts to Make
Here are six clever crab crafts whenever you need a spark of ingenuity.
20. Easy Bottle Cap Crab Craft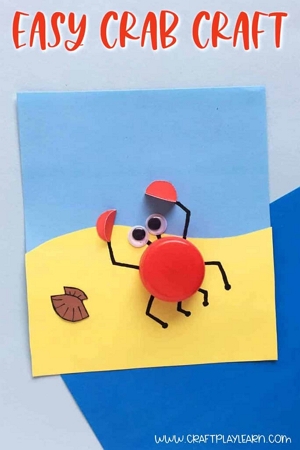 Recycle those red bottle caps into this simple crab craft by Craft Play Learn.
21. Sea Shell Crab Craft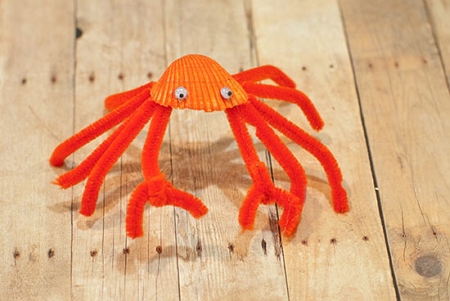 If you're going to the beach, consider picking up some shells along the way, because Factory Direct Craft has got a surprise craft waiting for you at home.
I'll give you a little hint: it involves making a crab out of the shell.
Take a nature walk and pick up nature's treasure to make these nature collages!
22. Crab Egg Carton Craft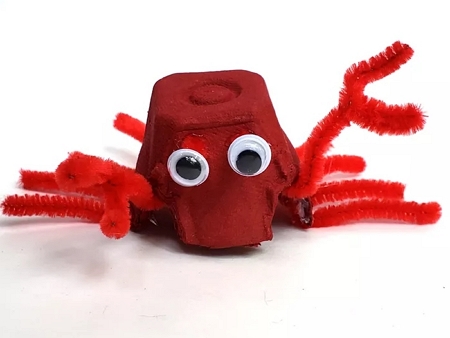 The Spruce Crafts makes a cute little crab out of an egg carton cut-out.
Experiment with different crab colors, such as deep blue, purple, and orange-red.
23. Crab Egg Carton Project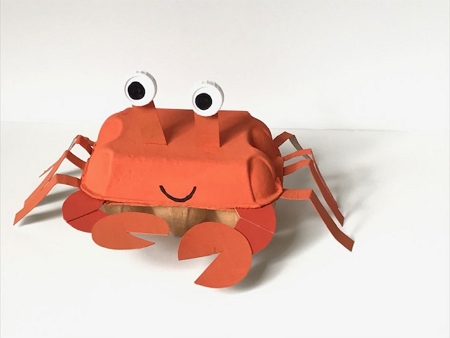 Jumble Tree goes even further with the egg carton and makes a huge crab craft.
The difficulty of the craft only slightly increases with the size, so don't get discouraged by making this project.
25. Crochet Crab Activity for Adults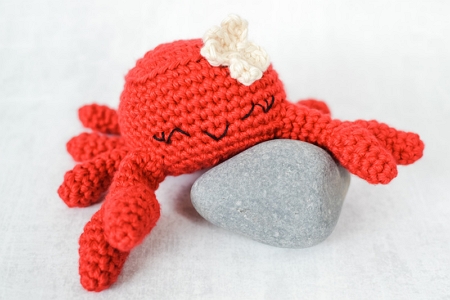 This project is meant to be for adults who are into crocheting. The Yarn Society has got yarn hobbyists covered with this super kawaii crab craft.
I'm sure your little ones will appreciate you making this for them!
Straightforward Crab Crafts
I hope you've enjoyed these crab crafts, which are perfect for pre- or post-beach vacation.
For other crafts that you might enjoy, check out our links below: