Origami is the Japanese art of folding (ori) paper (kami). It's amazing what can be made with just a sheet of paper folded in the right places, but where can you get started if you're new to origami crafts?
I've compiled a list of origami kits, origami supplies, and beginner origami tutorial videos.
Origami is a great rainy day activity to keep your kids busy and focused on a project. Just wait and see how proud they will be to finish some of these simple crafts.
8 Origami Sets
Below are 8 origami kits with all of the materials needed for kids and beginners alike to get started.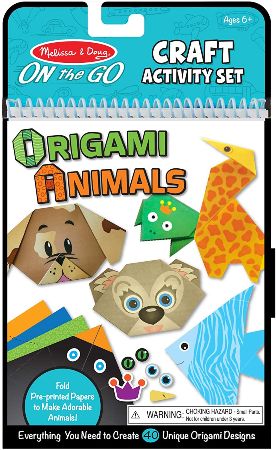 Melissa and Doug is a family favorite for quality kids toys and crafts.
This Melissa and Doug origami kit is excellent for kids who are just starting. There are 40 different origami animal designs and what's better? The kit also includes stickers!
Just as you'd expect from Melissa and Doug, the kit has clear instructions, and the paper has fold marks to make it especially easy for kids to follow.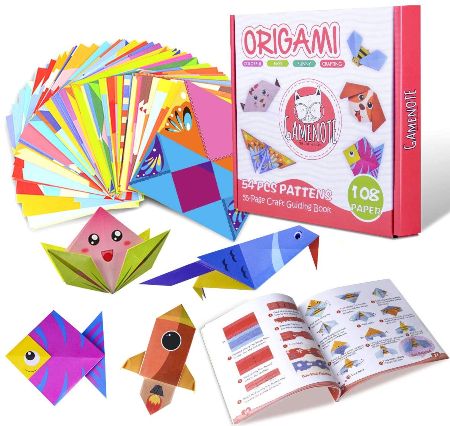 Here's another origami kit that is great for beginners. It also has patterned paper with folding lines. However, this kit features more than just animals. Other crafts include paper flowers, and even a paper rocket! How cool is that?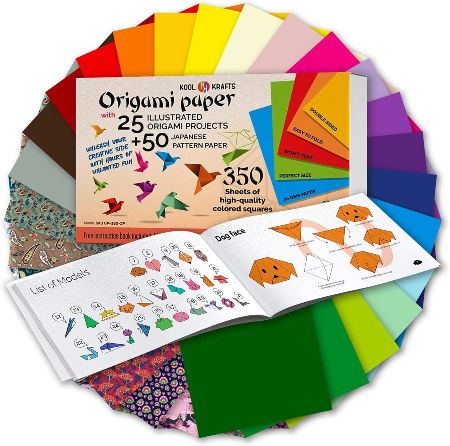 This is a bit more advanced than the previous ones as the paper sheets included are both plain and patterned but don't have the fold lines. Nevertheless, the step-by-step instructions are still clear enough for kids and beginners to follow to make their own origami crafts.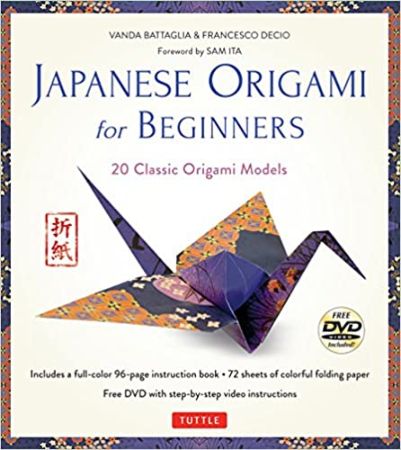 Focusing solely on the origins of origami, this kit will help beginners make some of the traditional Japanese origami models. It includes various patterned paper and instructions to make a drinking glass or a cool samurai helmet!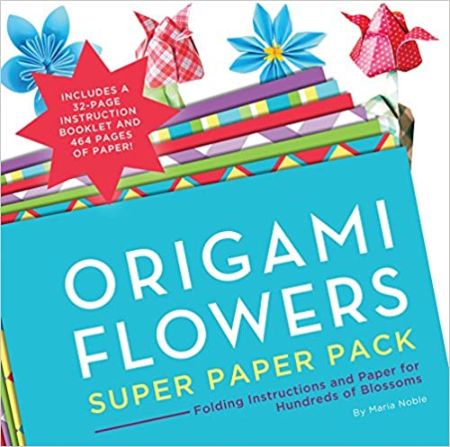 Real flowers are pretty great, but origami flowers never die. Beginners will be able to make lots of different types of flowers including the leaves with the paper and patterns included in this kit.
Has your kid ever played with paper airplanes? Yes, paper airplanes can be considered origami too, and this kit allows kids to make 10 different types! Also included are 40 sheets of paper with different patterns to spice up the planes.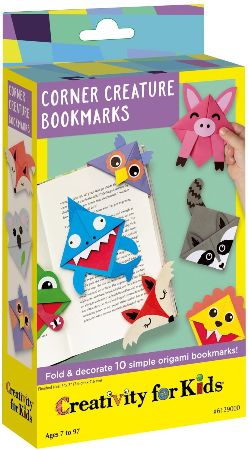 How cute are these adorable origami bookmarks? Kids can make 10 little creature bookmarks with the included instructions and sticker sheet.
When craft time is over, these fun bookmarks will also encourage your kids to read. Parenting win!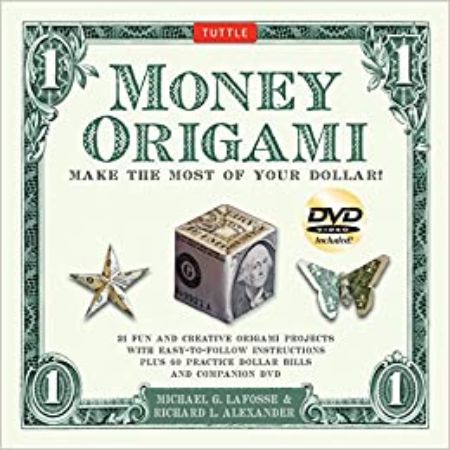 Deviating from usual origami paper, here's an awesome kit that teaches kids how to make origami paper art with money. Let kids turn boring wads of cash into beautiful paper art with this kit that even comes with paper money to practice on.
4 Best Origami Paper Packs
All origami crafts will of course need paper to get started. Origami kits are great for beginners, but once you're ready to experiment more on your own you can buy packs of just the origami paper. Here are 4 types of origami paper to help your kids make beautiful paper art.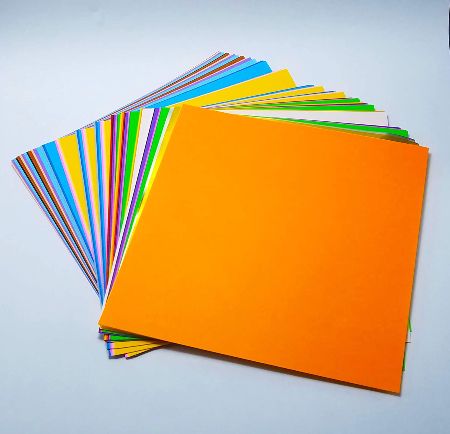 The most basic type of origami paper is a single sided one. One side colored and one white side, this type of paper is great for beginners as they are colorful and easy to fold if kids don't mind the white side showing in their crafts.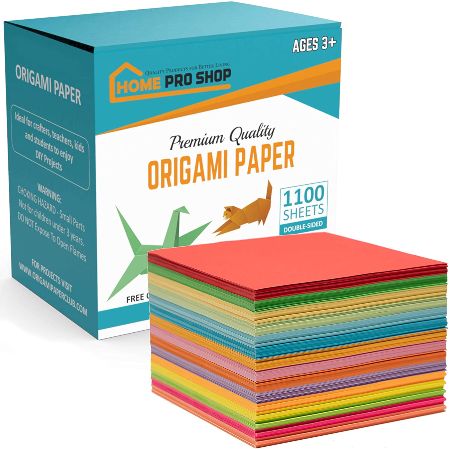 Ready to step up your origami game? Here's a set of double sided origami paper to help improve the look of your finished projects. Thin and easy to fold, this is a quality set of paper for origami projects.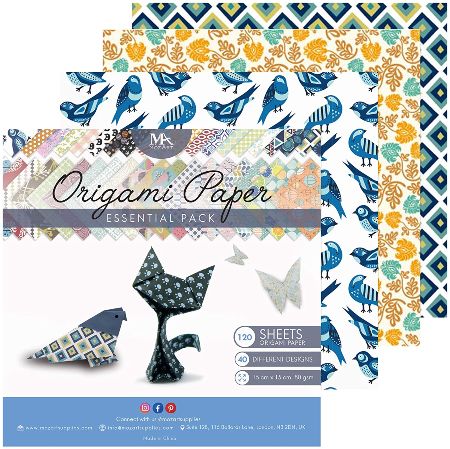 Making a crane? Then why not use a bird patterned sheet? Instead of using just one solid color, spice up your origami paper art even more with these pleasantly patterned sheets.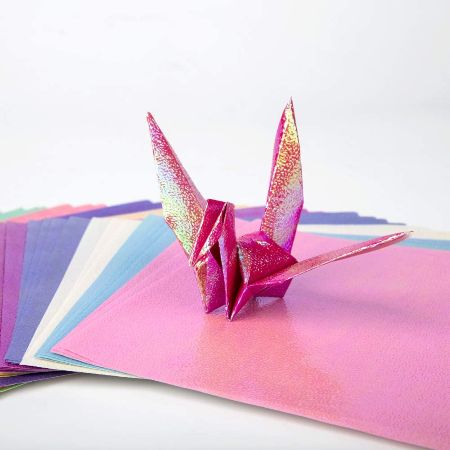 Let kids add some dazzle to their origami creatures with these sparkly sheets. While it is just single sided, kids will surely love the resulting shiny origami crafts they'll be making with it.
3 Top Origami Books
Already have your origami paper? Then you won't need a kit, you just need the origami instructions. Here are 3 books to help show kids a number of different beginner-friendly origami projects, even Star Wars ones!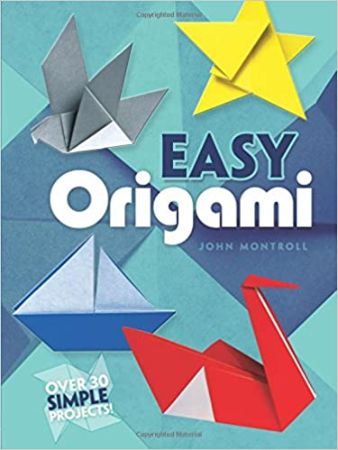 As the title of the book says, these are easy origami projects perfect for kids or beginners. This book contains 32 origami crafts ranging from pinwheels to a piano, all with clear instructions to help beginners become pros in no time.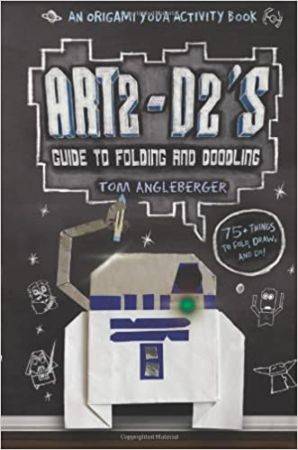 The force is strong with these kids! Get them this Star Wars themed origami book. Filled with various things to do, the origami activities will have your kid make finger puppets of well-known characters from the franchise such as R2-D2 or Yoda.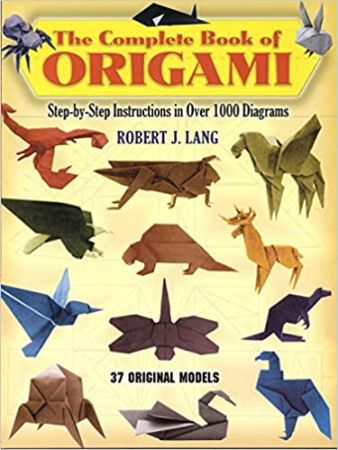 Ready for more complex origami projects? We've got you covered.
This complete book of origami starts off with relatively easy projects like a rocket, then it gradually progresses into more complex crafts. By the end you'll be making a scorpion or even a pegasus.
5 Easy and Cool Origami Tutorials for Beginners
Want to jump right in and don't have time to run out to the store or wait for an Amazon Prime delivery? Get your kids started making origami RIGHT NOW with the paper you already have at home and these 5 detailed youtube tutorials.
16. Origami Dinosaur
PPO shows kids how to make this super cool origami dinosaur. Don't have square origami paper laying around at home? No problem. He also shows how to make the square paper usually used in origami from a standard rectangular piece.
Kids can use this technique to make their own square origami paper needed for the other tutorials on this list!
17. Origami Crane
The origami crane is probably the most common origami paper art out there, but it's also not exactly easy to make. Origami Tsunami shows beginners a detailed step-by-step video to make sure your kids can easily follow along and make an origami crane of their own.
18. Origami Heart
Is Valentine's day drawing near? Origami doesn't always have to be a 3D work of art. It can also be as simple as specific folds making a flat shape, in this case a heart. The aptly named Easy Origami shows beginners how to make this beautiful paper heart.
19. Origami Flower
Along the same lines as the heart above, these origami flowers could be a great gift from your crafty kid to someone special in their life. Mother's day? Father's day? Valentine's day? Grandma's birthday? Paper flowers will help your kiddos spread some love and cheer without having to spend a penny.
Origami flowers are another staple in the craft, and Jo Nakashima's tutorial will have beginners make a bouquet of them in no time!
20. Origami Jumping Frog
Origami doesn't always have to be static displays. Gary here shows how to make an origami jumping frog your kids can play with. Make multiple of these and see which one jumps the highest or the furthest!
Give Life to Paper with These Origami Kits and Materials!
Master the skill of bringing ordinary paper to life with these 20 origami kits and ideas.
Have your kids tried any of these origami projects? Which of these kits and materials did they enjoy the most? Tell me in the comments down below.
Do your kids want to make other lovely crafts? Then check this article on crochet kits for kids.