Phone perler beads are a delightful and engaging craft activity for children because it combines their love for technology and will let them freely express their creativity.
These tiny, colorful beads allow kids to create intricate designs resembling smartphones, complete with vibrant screens and more classic ones like a telephone.
From designing custom cases to crafting miniature versions of their favorite gadgets, phone perler beads offer an imaginative and hands-on experience for the youngsters.
Feel the breeze of the sea with these Moana crafts for kids.
Materials You'll Be Needing
9 Easy Perler Bead Phones
1. Small Perler Bead Phone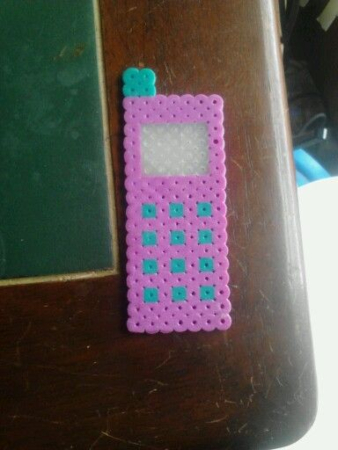 Have loads of fun creating and playing with this adorable perler bead phone from Heather Fleming on Pinterest.
It will be a nice project because it features a classic phone that kids nowadays may haven't used (or even seen) before.
Find the prettiest butterfly drawings in this list.
2. Hello Kitty Phone Perler Bead Pattern

Say hello to your new Hello Kitty phone!
Every kid has this adorable phone pattern from G0r3y_Gxtz on Kandi Patterns  as their dream phone because of its cute antenna and Hello Kitty charm.
3. Winking Phone Pattern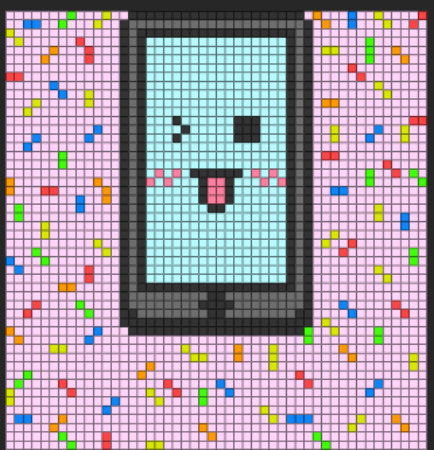 Here's a simple smartphone pattern from Bracelet Book that will be an easy activity for them.
The big screen along with the adorable face and confetti will make this a hit to the little ones.
Love sports? You'll also like these football perler beads patterns.
4. Red Rotary Telephone Perler Pattern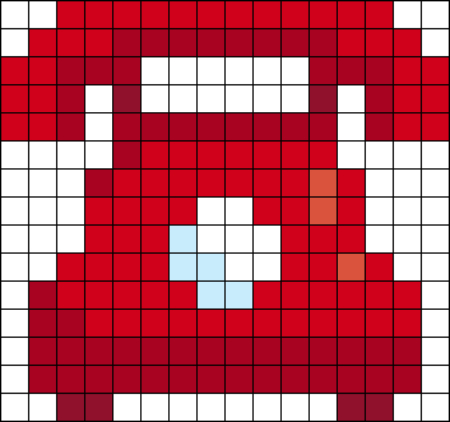 Travel back in time and let the kids experience what it's like to use this phone through this tutorial from BlurredOut on Kandi Patterns.
It will be a memorable experience for them not just because of this cool pattern but also because of the wonderful stories you will share about it back in the day.
5. Power Puff Girls Emergency Phone Perler Beads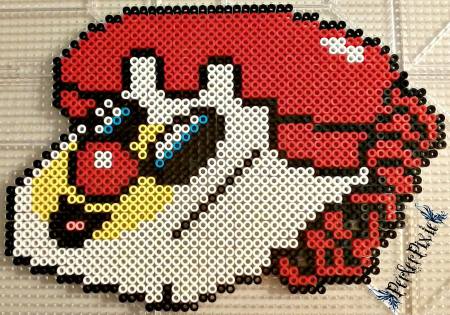 Choose this epic pattern from Perler Pixie on Deviant Art for a blast from the past.
This phone played a huge part in saving the city of Townsville and it will also save the kids from a dull day doing nothing.
6. Peppa Pig with a Phone Perler Bead Pattern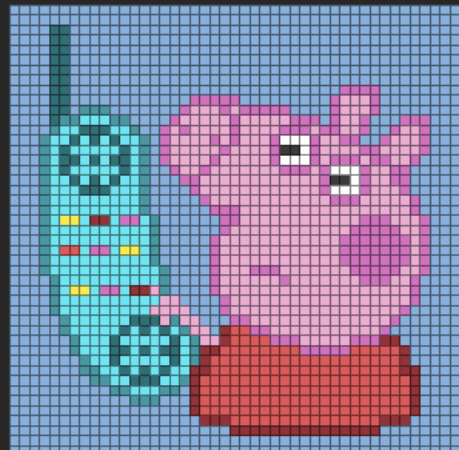 Kids who love Peppa Pig will have a blast creating this pattern from Bracelet Book.
The combination of their favorite character and technology will make this activity one for the books.
More amazing patterns await you in this pig perler beads list.
7. Blue Basic Phone Perler Pattern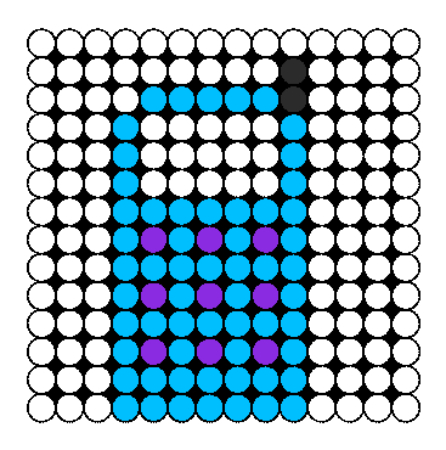 If the children are just starting out on perler bead crafts then this pattern will be the best for them.
knbloves1d on Kandi Patterns created this simple pattern so that beginners won't have a hard time and will enjoy the process.
8. 3D Iphone Perler Beads
Watch this video tutorial by Joy of Art to learn how to make a pink and black iPhone made entirely of perler beads.
The best thing about it is that the kids can use them in their play pretends, too once it's completed.
9. Phones and Heart Perler Bead Pattern

Phones bring us closer to our loved ones.
And this pattern from Bracelet Book will do just exactly that.
Completing this pattern with your child will create a core memory and will be a wonderful bonding activity with them.
7 Perler Bead Crafts for Your Phone
10. Duckie Perler Bead Phone Case
Love anything yellow including ducks? This pattern from Pinterest will be perfect for their phone.
The pattern also includes rainbows and flowers that will add more color and life to your child's phone.
Learn how to draw one of the most famous ducks in history through these Donald Duck drawings.
11. Perler Bead Phone Stand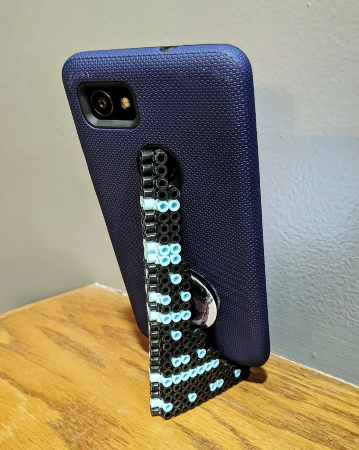 They'll have a better time watching their favorite shows and movies thanks to this functional perler bead phone stand from Krysanthe.
It will also be useful in playing their favorite games or reading a book.
12. Minion Perler Bead Phone Case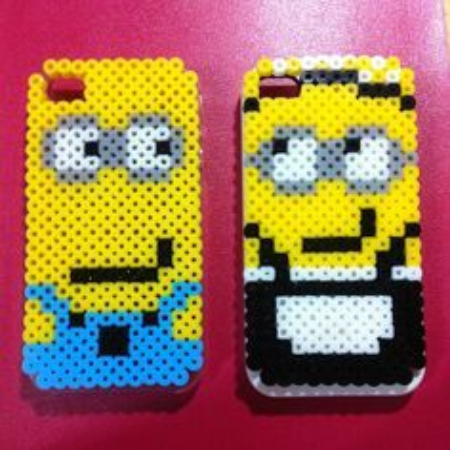 Let's have a fun and productive afternoon making these cool minion perler bead phone cases from Chantal Jacquinet on Pinterest.
Want more patterns like this? Check out these amazing minion perler beads.
13. Colorful Perler Bead Phone Case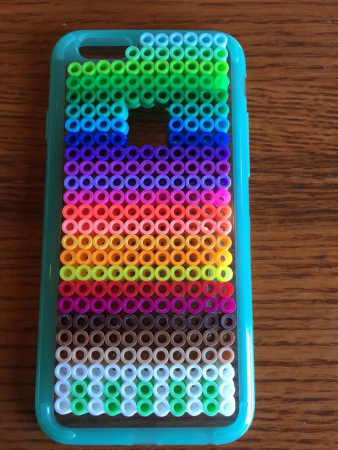 Get creative and build this colorful perler bead phone case from Lola Quintana on Pinterest.
Not only will the kids have a cool phone case but they'll also learn more about colors and patterns through this activity.
14. Floral and Triangular Perler Cell Phone Stands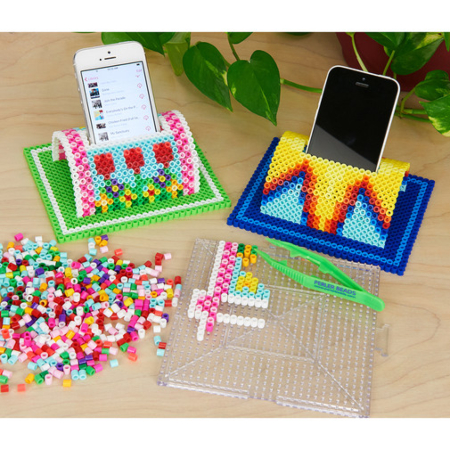 Create this cool and floral pattern from Perler to have fun and to also avoid losing the kid's phone.
If you're always looking for their phone then this will be useful so that their phones will have a permanent space to avoid misplacing them.
15. Panda Perler Bead Phone Case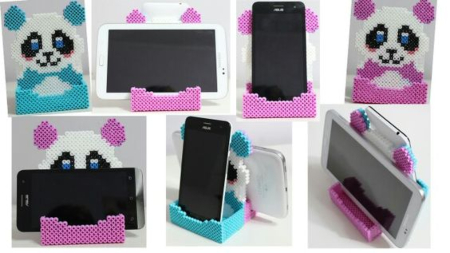 Try out this pattern from Little Enchanted Mermaid on Pinterest. 
It features an adorable pink and blue panda that will conveniently hold their phone or tablet.
Get more adorable panda perler beads right here.
16. Watermelon Perler Bead Phone Case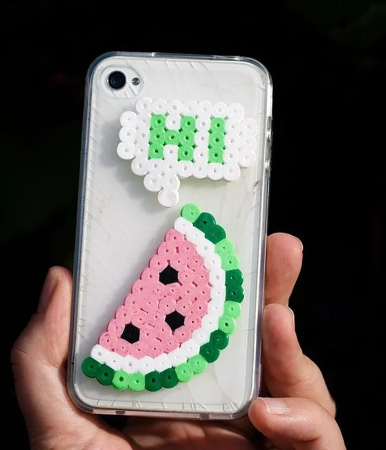 Have a clear phone case at home that you want to give new life to?
I'm sure that you'll like this watermelon pattern from Wonderful DIY so make sure to check it out.
5 Bonus: Perler Bead Gadget Crafts
17. Old School Game Console Perler Beads
Reduce the children's screen time by doing engaging activities such as this game console perler beads from Trend Hunter.
Whether they like the color red, blue, or gray this pattern has something fun in store for them.
18. 3D Pokedex Perler Beads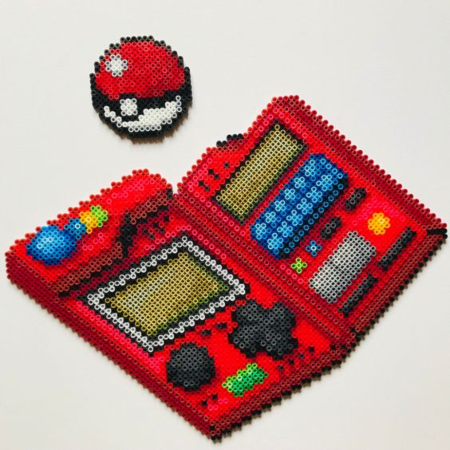 Are you and the kids proud Pokefans?
You'll love every minute of creating this epic 3D perler bead pokedex.
Have them all by creating these Pokemon perler beads with the kids.
19. Adorable Nintendo DS Stand
Protect their gadgets with this handy Nintendo DS stand from Pinterest.
It's functional and will be a great decor for their room.
You won't be able to resist making all of these kawaii perler bead patterns once you start.
20. Blue iPod Perler Beads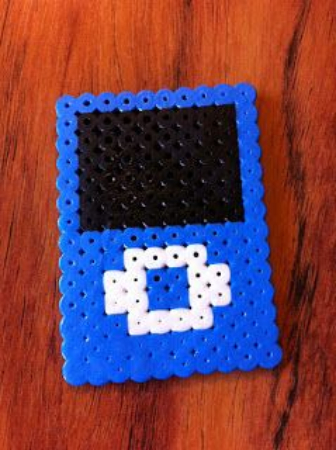 Listen to music while making this pretty blue iPod pattern from Deb Combs Summers on Pinterest.
It will complete the experience and will make the activity more exciting and enjoyable.
Bring music into your child's life with these homemade instruments.
21. Earphone Organizer Perler Beads
Watch this video tutorial by QDCrafts to create necessary phone accessories made entirely of perler beads.
From phone stands, keychains, and sound enhancers, this guide has got it all.
Riiing… Pick Up the Perler Bead Phone
With endless possibilities for design and customization, kids can spend hours crafting their own unique perler bead phones.
This project will be a fantastic way to inspire children to think outside the box and express themselves through art.
Don't go anywhere because we've got a lot of crafts lined up for you: