Whether you're a football player or a casual NFL viewer, you'll find some of the best football Perler beads in this post.
I've included easy and quick Perler bead football patterns to play pretend with or display, as well as more complicated stuff, like a football field Perler bead project.
And there's nothing more exciting for NFL fans than the start of the playoff season, so I've also included some of the NFL teams' logos below.
3 Materials for Football Perler Beads
Before we kick things off, make sure that you've got the adequate Perler bead supply and materials to start your training!
For easier patterns for the uninitiated, here's my guide to easy Perler bead patterns, where beginners can have fun with simpler patterns.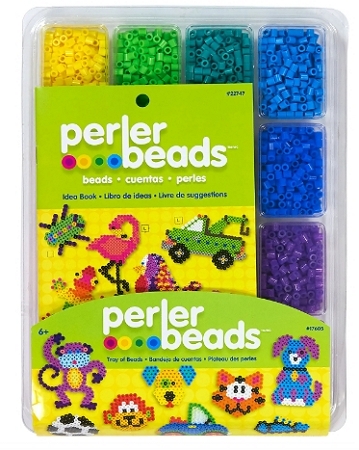 The football and the field have consistent colors in any match, namely orange and brown, and green, but the NFL logos will certainly contain different colors, such as the purple of the Baltimore Ravens' logo.
Here's a tray of Perler beads that will satisfy your color needs, whether it's for the logos or other patterns!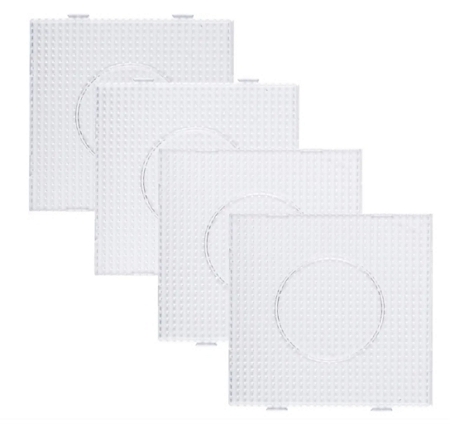 Just like football, Perler bead activities need a playing field to assemble their Perler bead pieces, so to speak. These square pegboards are exactly what you need for almost 90% of all Perler bead activities.
The best part about these pegboards is that they can be interlocked for larger, more sophisticated patterns.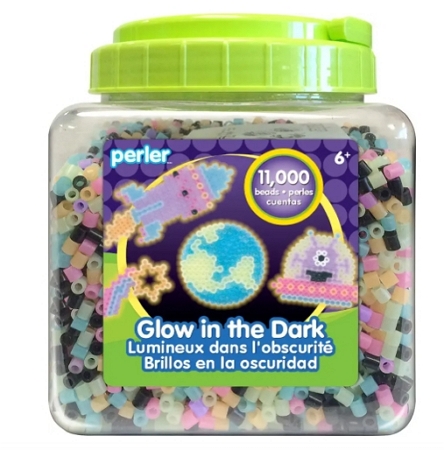 Try something unfamiliar and exciting with this glow-in-the-dark set of Perler beads. You'll always be proud of your creation when you see that NFL logo glowing on your wall.
7 Football Perler Beads
Let's head on to the best seven football Perler beads that you can make!
If you're the athletic type who plays multiple sports, try out our baseball Perler beads, too!
4. Football Pattern on a Hexagon Board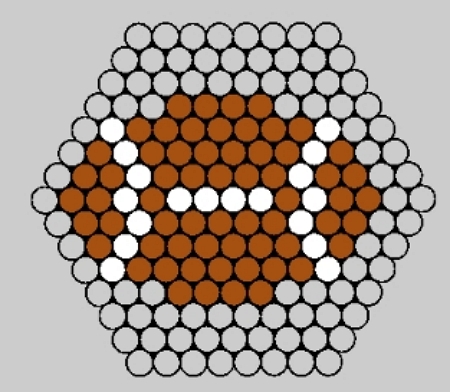 Here's Nicky showing us how two make a proper football Perler bead project using a hexagon pegboard. This is part of the 10% of the Perler bead activities I mentioned earlier that will make use of other types of pegboards.
Don't worry the rest is made out of the traditional square pegboard!
If you love these differently shaped pegboards, then you should try our circle Perler beads!
Perler Bead Planet celebrates the NFL season by making this video tutorial on how to make a football using Perler beads.
Kids will enjoy following the guide, as it is straightforward and requires minimal thinking.
6. Football Perler Bead Pattern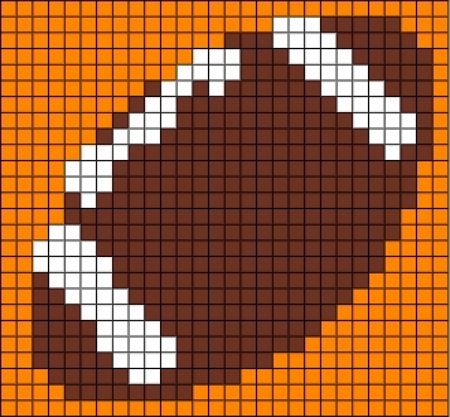 For a football that you can proudly hang up your wall or stick to your fridge with a magnet, here's KayGlo4821's amazing football pattern.
Anyone who sees this will know that you're a true football fan!
7. Perler Bead Football for Kids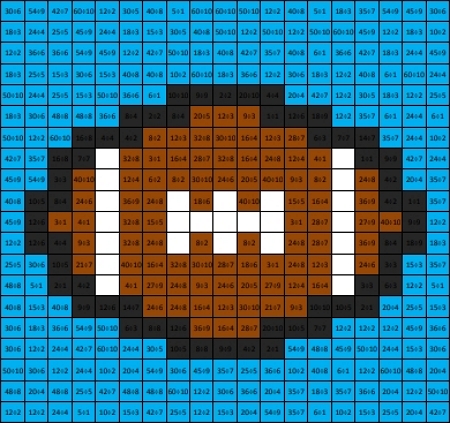 Coloring Squared makes Perler bead activities more educational by including fractions in the mix.
Talk about an activity that's both fun and instructional, and being quick on your feet!
8. Another Football Perler Bead Pattern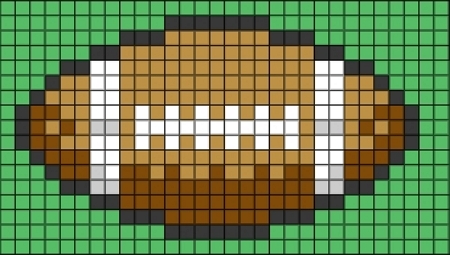 Check out sodapop's football Perler bead pattern, which follows the principles of shadow formation, as clearly seen on the underside of the football.
Learn more about art principles by checking out our guide on how to draw a train.
9. Football Jerseys and Helmet Perler Beads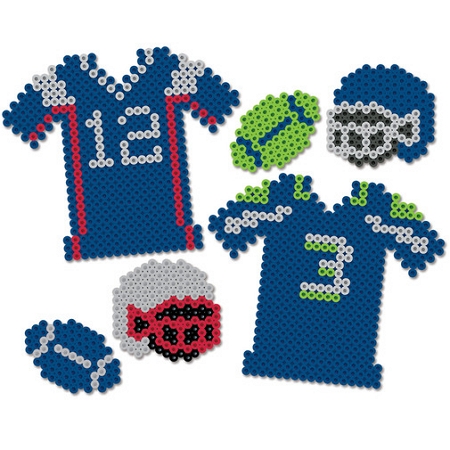 Doesn't owning your personalized jersey and helmet sound great? Well, Perler lets you do exactly that with their Perler bead pattern.
You can customize the colors and numbers on the jersey to your liking! Simply follow their pattern on this template, and make changes accordingly.
10. Football Field Perler Bead Project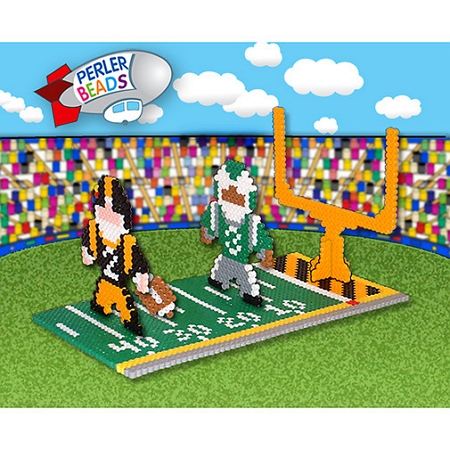 Hardcore football fans won't be able to resist making this football field project made by Perler. The most impressive thing about this craft is the goalpost on one side, the template of which is found in their tutorial.
As always, I encourage you to mix up the colors to your liking, to make the craft your personal flair.
For similarly rewarding projects, check out our 3D Perler bead patterns.
12 NFL Perler Beads
Here are the Perler bead patterns NFL fans have been waiting for. Cheer for your favorite team and celebrate their victories by making these NFL Perler bead patterns.
Basketball fans can also turn to this list of basketball Perler beads!
11. NFL Logo Perler Bead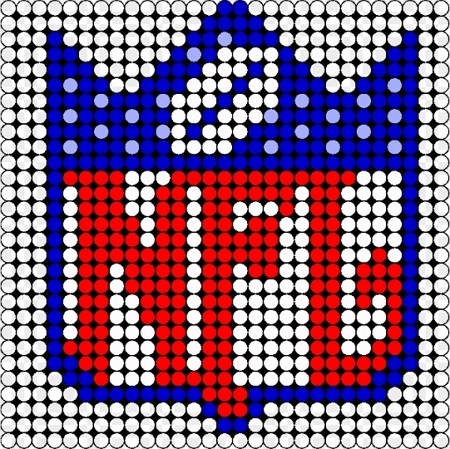 Let's start with this logo of the NFL itself shared by PNGFind, which is spectacular and perfect to pull out when the season starts.
12. Miami Dolphins Perler Beads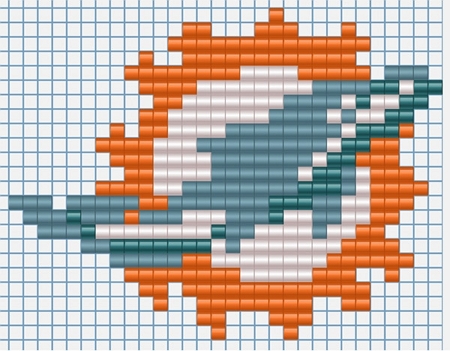 Founded in 1966, the Miami Dolphins is one of the oldest pro sports teams in Florida. Loyal followers since the beginning will appreciate this pattern by Free Beads Patterns, who shares a great logo pattern of the Miami Dolphins.
Encourage your little ones to make these Perler bead fish patterns or mermaid Perler beads.
13. San Francisco 49ers Perler Beads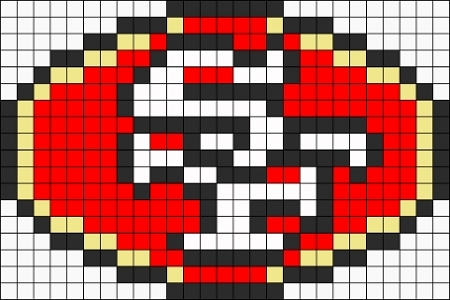 The name of the San Francisco 49ers (sometimes spelled as San Francisco Forty Niners) has its roots back to the 1849 Gold Rush. Their cheerleaders are notably called Gold Rush.
Here's gcampos89 sharing the team's logo.
14. Carolina Panthers Perler Beads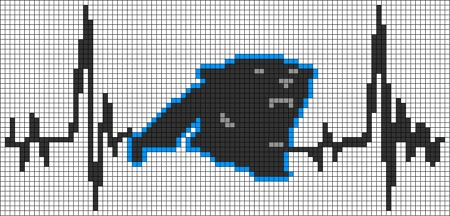 The Carolina Panthers is one of the newer franchises in the NFL. In fact, it's the newest in the NFC, or National Football Conference.
JRodriguez manages to bring the hype up with this spectacular Carolina Panthers team logo.
15. KC Chiefs Perler Beads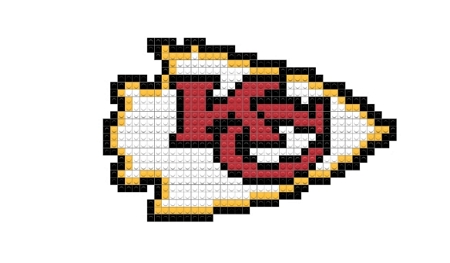 The KC Chiefs boasts one of the most loyal fanbases in the sport. Here's Brik showing us a great pattern of the Kansas City Chiefs logo.
16. Patrick Mahomes Perler Bead Pattern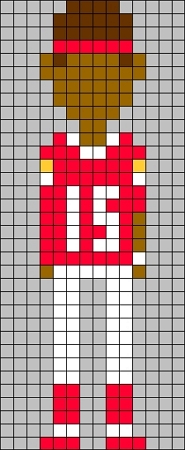 It's impossible to talk about the KC Chiefs without mentioning Patrick Mahomes, who in 2019 led the team to the Super Bowl and won it. Here's audrianag commemorating the KC Chiefs' most important and exciting player.
17. Denver Broncos Perler Beads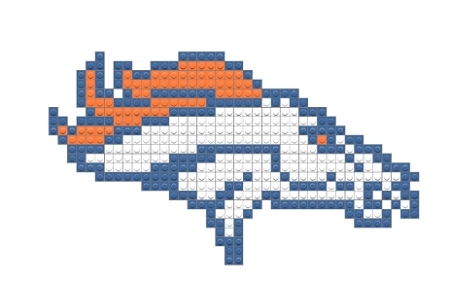 It's only fitting that the Denver Broncos has a live horse as their mascot since their logo is a horse. While this might not be a live one, this Perler bead pattern by daviddripps is certainly a sight to see.
18. Houston Texans Perler Beads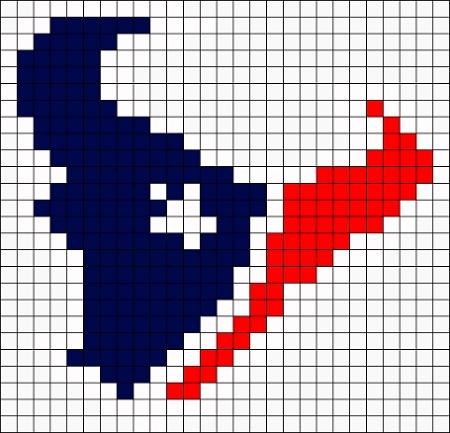 The logo of the Houston Texans is a simple blue, red, and white color. But for fans, that means everything. So if you're a fan, make this pattern by ultragnar now!
19. Tampa Bay Buccaneers Perler Beads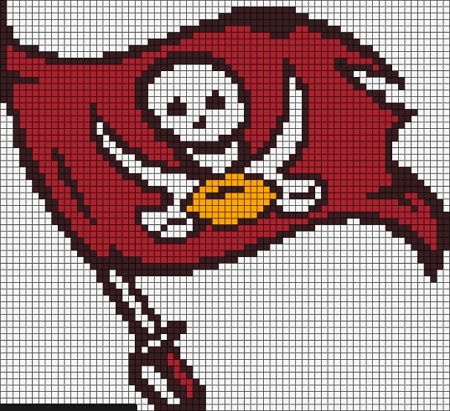 At first sight, the logo of the Tampa Bay Buccaneers might look like a pirate flag. And it is. The color palette suggests determination and courage, while the pirate symbol denotes a playful side while having an element of danger, which is what the team is all about.
Here's lizstrunk sharing an awesome pattern.
20. New England Patriots Perler Beads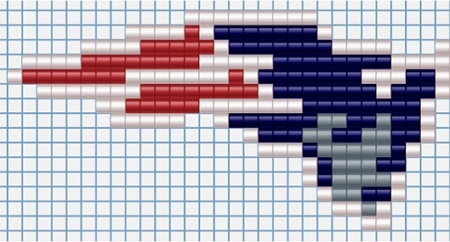 Nothing is more patriotic than the logo of the New England Patriots, containing the colors of the American flag. Free Beads Patterns shows us how to do it right.
21. Baltimore Ravens Perler Beads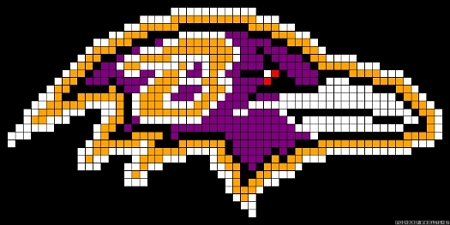 The Baltimore Ravens logo is easy to distinguish: how many sports teams do you see with purple ravens on them? Here's XcUiDi paying homage to the team by sharing their pattern.
If you like bird patterns, then look no further than these Perler bead birds!
22. Las Vegas Raiders Perler Beads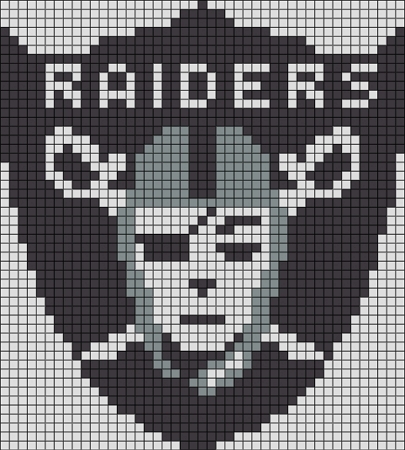 The Las Vegas Raiders' logo has had multiple redesigns over the years, but today's logo stays true to the original one. It features a pirate head with two swords behind him.
Oxalexxo nails their logo with their incredible Perler bead pattern.
Championships Are Won at Practice!
Just like any sport or craft in life, practice makes perfect. So keep doing these Perler bead activities as a hobby or to practice your children's development.
Here are some other interesting Perler bead crafts: