Come and join us as we explore the beautiful Animalia kingdom with these projects! Find the cutest and fiercest creatures on this list from the little bees to the fierce sharks. All the easy animal perler bead patterns can be found here.
This will be a fun project for kids who like animals because you'll see perler bead patterns for land, water, and air creatures below. So what are we waiting for? Let's dive in and start making art!
These easy animals to draw for kids will be the perfect project to follow up these perler bead patterns.
Great Finds for Your Projects
9 Easy Animal Perler Bead Patterns
1. Turtle Perler Beads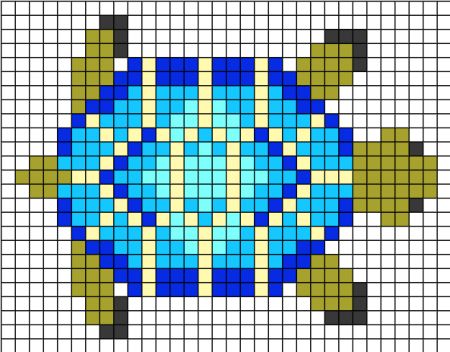 Create this turtle pattern from Bracelet Book for a slow but constant progress.
The turtle has a fun and colorful pattern which will be a hit with the kids.
More turtle perler beads await you on this list.
2. Chicken Perler Bead Pattern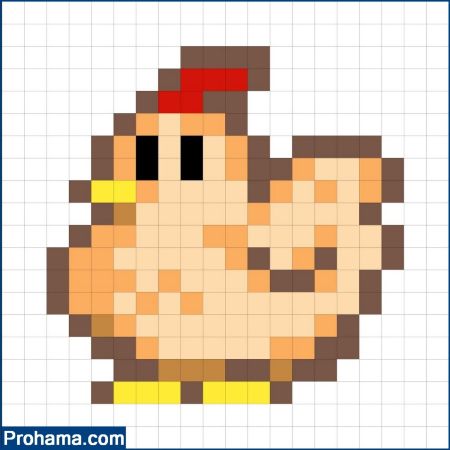 Are you ready to showcase your best chicken dance? Create this chicken pattern from Prohama while doing your best dance moves.
Plus points if they also play Stardew Valley where this chicken design came from.
3. Shark Perler Bead Pattern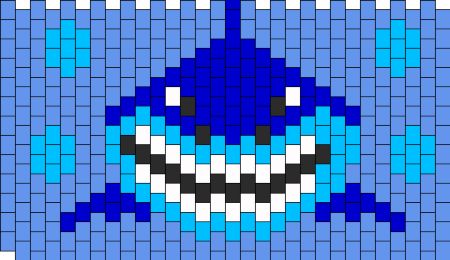 This will be an amazing project for kids who are thrill seekers or love the deep blue sea.
The menacing smile and sharp teeth of the shark can be clearly seen in this pattern from secretraptor on Kandi Patterns.
Love these big preys in the ocean? Check out these perler bead shark patterns.
4. Minecraft Pig Perler Beads
Watch Lightning Rocket Creates video to learn how to make this epic 3D pig pattern.
It's great to make this project and a whole lot of fun playing with it, too.
Brownie points if your kids love playing Minecraft.
5. Blue Penguin Pattern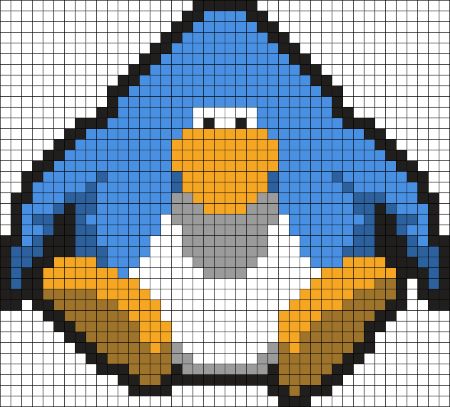 Club Penguin was one of the best online games before Roblox and Among Us.
Even though kids nowadays won't experience what's it like to be a penguin and live in the Antarctic through this game, they'll still have a feel of it by making this pattern from starmartyr.
Can't get enough of these wobbling cute creatures? Head on to this list filled with penguin perler beads.
6. Festive Turtle Perler Beads
The holidays may be months away but that won't stop this adorable turtle by Tips n Tidbits from spreading cheer and joy.
Complete this pattern to get a cute turtle perler beads that will also be a nice addition to the family's tree on Christmas.
7. Beagle Perler Bead Pattern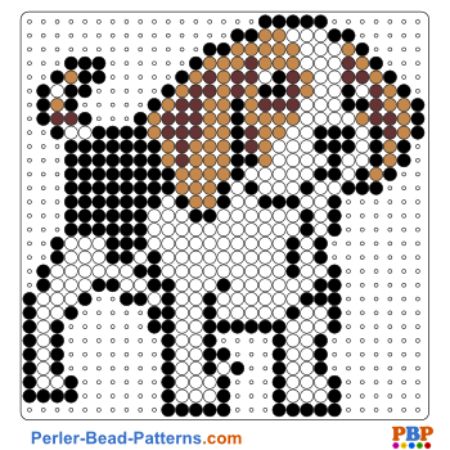 All dog breeds are special and beautiful. But for this item, we'll highlight the cuteness of a beagle.
Perler Bead Patterns created this simple project that kids can do alone to promote independence and creativity.
Join us as we create more dog perler beads.
8. Snake Perler Bead Pattern
This snake pattern from Carabinbonband wants to join in the fun, too!
Watch this step-by-step tutorial to include the viciously smart predator in your perler bead collection.
9. Jelly Fish Perler Beads
Jellyfish add color and life under the sea. They come in different shapes and colors like pink, yellow, blue, and purple.
Get to know more about them with this pattern from Laceys Crafts.
Complete the underwater experience by making these perler bead fish patterns, too.
5 Cute Animal Perler Bead Patterns
10. Adorable Panda Perler Bead Pattern
This cute panda pattern from User on Kandi Patterns will be our next project.
Its blushing cheeks, perky ears, and pinkish paws make this pattern a must-try for kids.
11. Busy Bee Perler Bead Pattern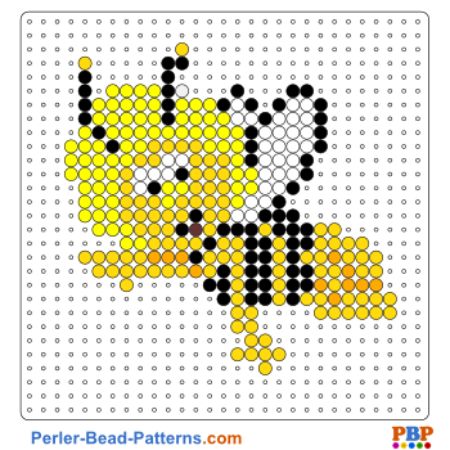 Your little ones will be hard at work while making this busy bee pattern from Perler Bead Patterns.
More buzzing bee perler beads patterns await you here.
12. Cute Monkey Perler Bead Pattern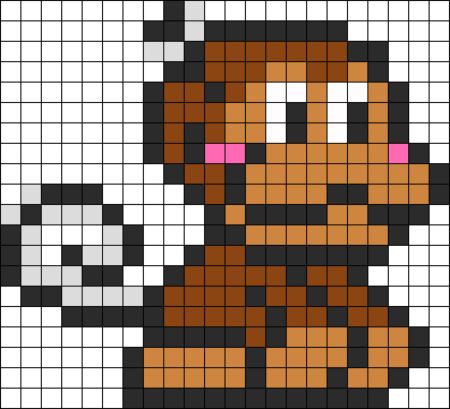 Jump around and be wacky while doing this fun monkey perler bead pattern from CrazyFatNarwhal on Kandi Patterns.
It will be a nice pattern for kids because it's straightforward and easy to do.
Plus, it will look great and will go well with all the other zoo animal patterns we've done so far.
13. Fancy Narwhal Perler Bead Pattern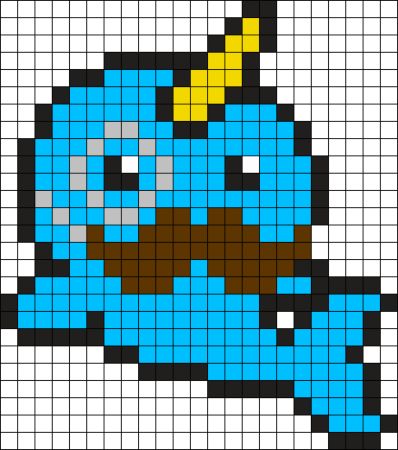 Don't miss out and include this funny and elegant narwhal pattern from YaaraTheFox on Kandi Patterns on your list.
Its little mustache and monocle make him stand out from all the other narwhal patterns.
7 Famous Animal Characters Perler Bead Patterns
14. 3D Mickey Mouse Perler Beads
Mickey and Minnie Mouse are one of the most easily recognizable cartoon animals around the world so this list won't be complete without them.
Learn how to make a 3D mouse pattern from this video by KandiPerlerFairy.
15. Hello Kitty Perler Bead Pattern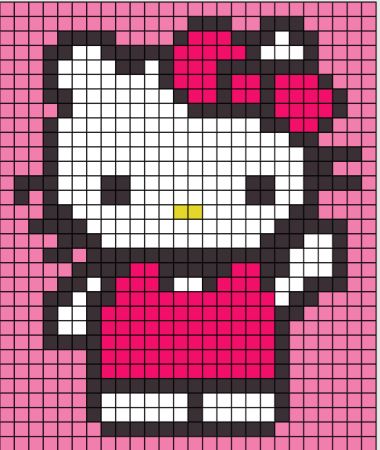 Hello Kitty says hi in this pink perler bead pattern.
Fans of this kawaii character as well as those who are cat lovers will enjoy making this pattern from Bracelet Book.
Meow! Get ready because more cat perler beads await you here.
16. Baby Simba Perler Bead Pattern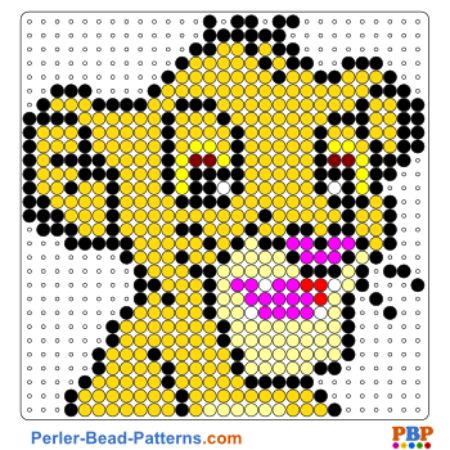 Lion King is an iconic film that those who loved it as a kid now share the same love and admiration for the film with their own kids now.
Practice your perler bead skills by making the king of the Jungle, Simba in this guide from Perler Bead Patterns.
17. Sandy Cheeks from Spongebob Perler Bead Pattern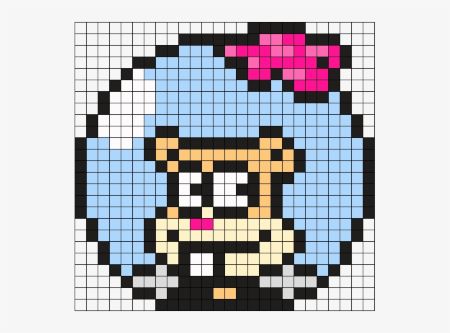 Do you know what makes Sandy Cheeks iconic? She's the only squirrel scientist living under the sea!
This pattern from Nice PNG will be perfect for your little aspiring scientist and inventor.
18. Peppa Pig Perler BeadPattern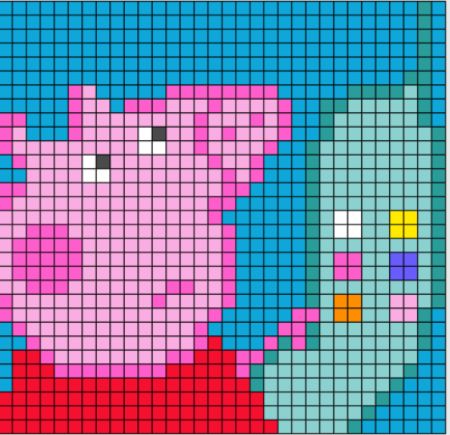 Kids love Peppa Pig so you can't go wrong with this pattern from Bracelet Book.
They love her for being adventurous, lovable, and a magnificent sister to George.
Find a whole lot of pig perler beads fit for your kids here.
19. Baby Taz Perler Pattern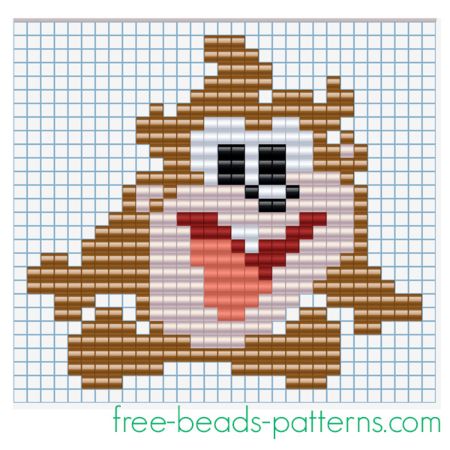 No one would think that this angelic creature would be making a lot of ruckus just by looking at this pattern of Baby Taz from Free Bead Patterns.
This project would be great to add variety to your kid's pattern choices.
20. Kermit the Frog Perler Beads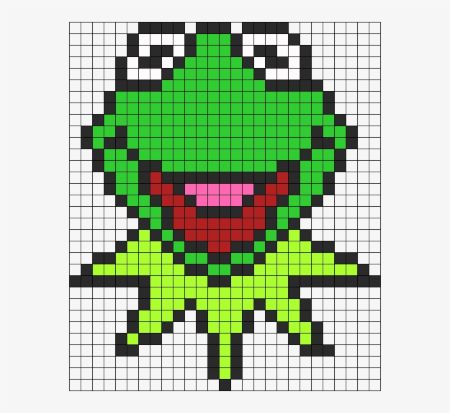 This perler pattern of Kermit the Frog from Nice PNG will bring giggles and joy to your kid's heart.
It features the kindhearted green frog that made kids happy now and even way back in 1955.
Easy Animal Perler Bead Patterns Kids Will Enjoy
Go to the zoo anytime with this list because it has all the easy animal perler bead patterns that will give them the best and authentic experience.
Whether your kid likes land, marine, or aerial animals, this list has something amazing in store for you!
Check out these other amazing lists for your child's next project: