Ahh, squirrels! Our favorite tree-hopping and nut-eating animal. They may be tiny in build but they're a force to be reckoned with. Join me and the kids as we make these cool squirrel crafts. I'm sure you'll have fun making them as much as we did!
Along with these squirrel crafts, I will also be sharing some fun facts about this tiny creature. Sounds good? Let's get going with our first craft.
Want to try something different? Try your hand at these easy perler bead patterns!
Equip Yourself with These Essential Materials
First things first. You'll be needing some materials to make these crafts. I listed down five things that will be valuable in your projects.
14 Tactile Squirrel Crafts
1. Cute Paper Squirrel Craft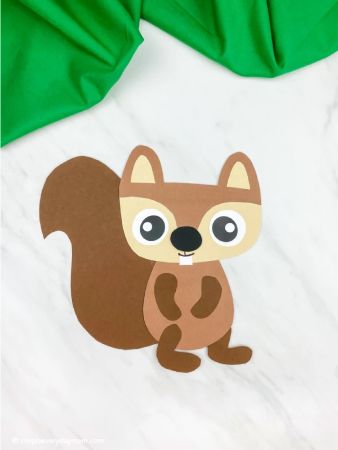 Let's start this list with an adorable paper squirrel. It's a pretty straightforward project because of the downloadable form provided by Simple Everyday Mom.
All you have to do is cut and paste some shapes and voila! You'll have this irresistible standing squirrel ready to win your heart.
2. Movable Squirrel Greeting Card
Go nuts with these movable squirrel crafts. What's cool about this project is that the tails and heads are movable. Plus, your kids can write some notes on the acorn.
What's your favorite season? This spring crafts for kids will be perfect for those who like spring.
3. Magnetic Squirrel Paper Plate Craft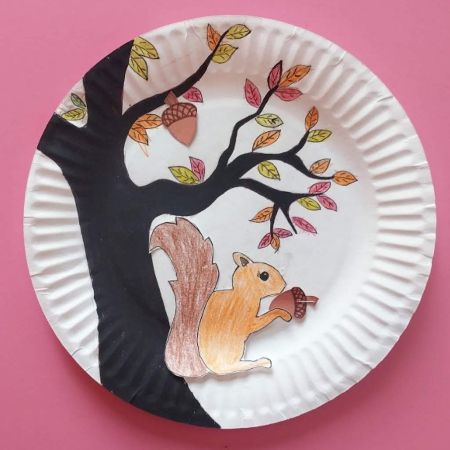 Like many woodland creatures, squirrels love acorns. You can see them munching these nuts happily.
This project will be fun because your kids will be able to feed their squirrel their favorite treat by making it fall from the tree.
4. Leaf Tail Squirrel Craft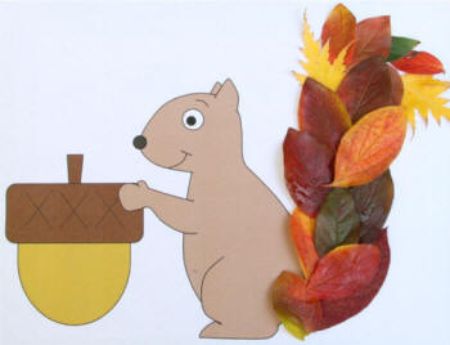 Gather some leaves in your backyard and make this squirrel craft. A squirrel's tail plays an important role in jumping and navigating around. Adding life and color to it will not only make it useful but pretty as well.
I highly recommend making these colorful perler bead flowers, too if you love making nature crafts. 
5. Toilet Roll Squirrel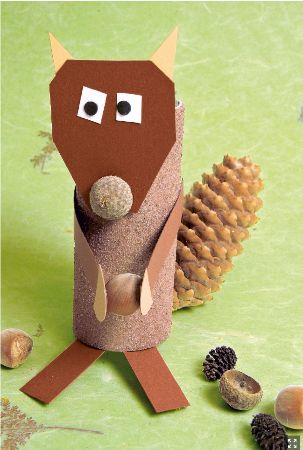 Get creative and use the things around the house in making crafts. This project by Familie is a great example of how you can be innovative using toilet paper rolls.
Got some extra toilet paper rolls laying around? Create something magical with this list of toilet paper roll crafts. 
6. Paper Bag Squirrel Craft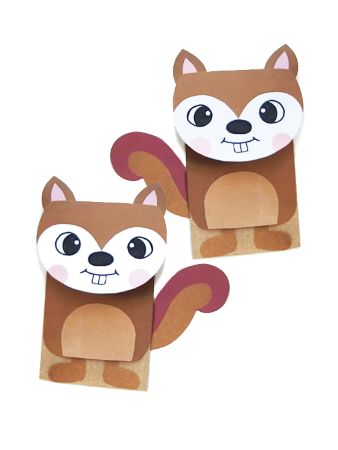 Fun fact: Did you know that there are about 285 species of squirrels in the world? Squirrels can be found on every continent except Antarctica and Australia.
Prepare your extra materials to make these paper bag puppets.
7. Another Toilet Paper Roll Squirrel Craft
This craft by Two Little Handz will require the use of scissors and glue so it's more advisable for older kids. However, you can also pre-cut the pieces so even younger kids can do the craft, too.
8. Egg Carton Squirrel Craft and Game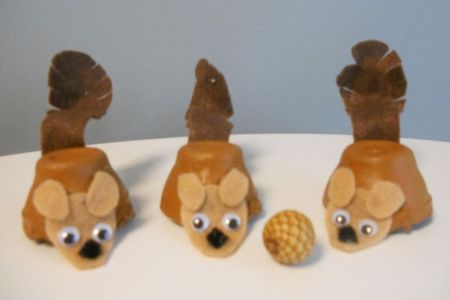 Love squirrels and eggs? You'll like them even more because you'll be able to use the carton in making cool crafts such as this one.
These squirrels are also used as game pieces. Head on to Pest World for Kids to know the mechanics.
9. Standing Squirrel Craft
Add something sparkly and pretty to your squirrel. Craft Sweet Craft will show you how it's done through this video tutorial.
Fun fact: Did you know that squirrels' eyes are positioned strategically to allow them to see things behind them?
10. Squirrel Wreath Craft
Christmas may be months away but we can still celebrate today. This squirrel wreath will be a unique and fun craft that you can do with your kids whether there's a special occasion or just an ordinary day.
11. Easy Cut and Paste Squirrel Craft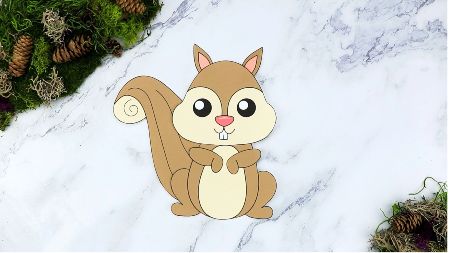 Doing this project will make your kids like squirrels even more. Their chubby cheeks, pink nose, and beautiful tail will make them more irresistible.
Are your kids animal lovers? Teach them how to draw a hummingbird with this tutorial.
12. Fun Squirrel Hats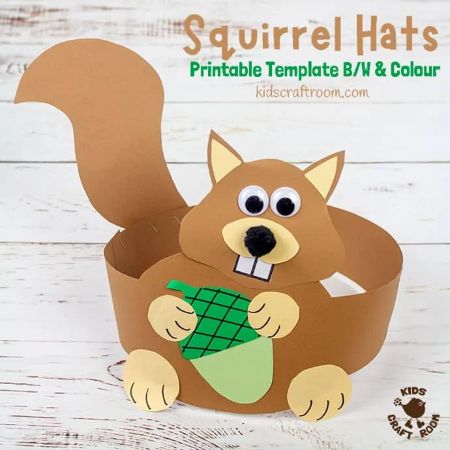 Complete the hat by joining the parts together and see the stunning result at the end. Wear this hat like a crown because you've earned it.
Fun fact: Did you know that squirrels are clever creatures? They can find food quickly and locate shortcuts easily.
13. Squirrel Paper Plate Craft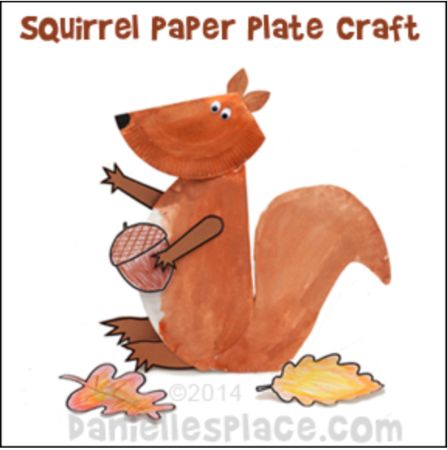 Nope, the plates won't be used for eating this time kiddos. It will be used in making this awesome craft.
Get ideas on your next pine cone crafts for kids here.
14. Play Dough Squirrel Activity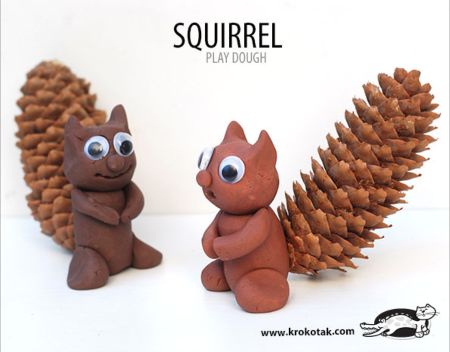 Mold the squirrel of your dreams with clay. Adding some pine cones and googly eyes will make them look more realistic.
Learn how to make homemade playdough in this post.
6 Squirrel Crafts for Preschoolers
15. Squirrel in a Tree Craft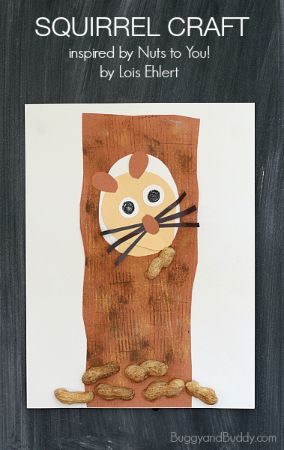 You'll see squirrels jumping from one tree to another effortlessly. Don't be fooled by their tiny feet because it allows them to leap at a distance of nine feet.
Give your squirrel a home by including its habitat in this project.
16. Resist Art Squirrel Craft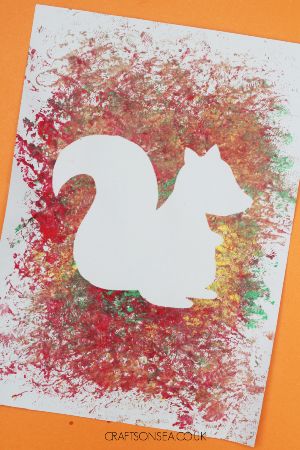 A splash of color will do wonders for your craft. Crafts on Sea will let you in the secret on how to perfect resist art with a squirrel as your main subject.
Grab a pencil and paper and learn to do these easy animals to draw for kids.
17. DIY Squirrel Puppet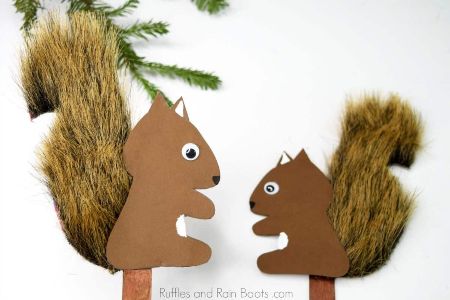 Challenge your kids to make a storyline that will go with these squirrel puppets. This will let their creative juices flow before, during, and even after completing this project.
18. Popsicle Stick Squirrel Head Craft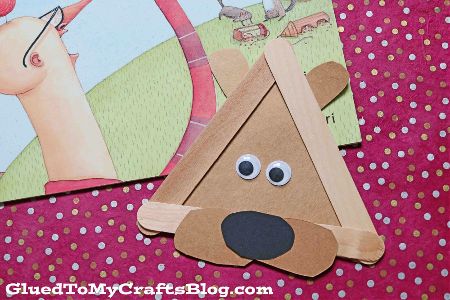 Fun fact: Did you know that squirrels can run up to 15 miles per hour? They're no superhero but their skills sure are impressive.
Get to know your friendly neighborhood superhero with these Spiderman crafts.
19. Gray Squirrel Cotton Craft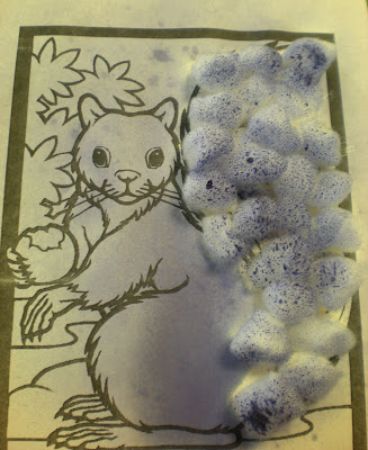 Fun fact: Did you know that squirrels can jump at a distance of 10x their body length? That's why they sometimes look like they're flying in the air.
Get more ideas on how to use cotton balls for your next craft through this list of cotton ball crafts.
20. Dixie Cup Squirrel Craft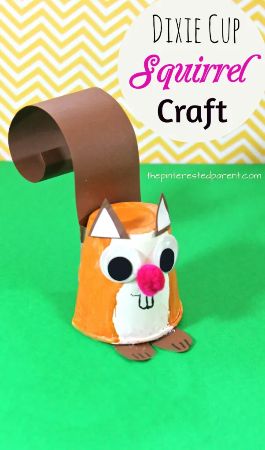 Do more with the things you have at home like paper cups. With a little creativity and hard work, you can turn a plain cup into a magnificent squirrel.
Creating different crafts is fun. Add this Dr. Seuss Preschool Crafts to your to-do list.
The Nuttiest Squirrel Crafts Ever
Squirrels are nature's gardeners. They help make the planet greener by planting trees, which is another reason to love this adorable animal.
Their role in the environment is very important and it will be nice to teach kids about their significance at a young age.
Continue learning and making crafts with these other crafts: