If you're a basketball fan or player who wants to make a meaningful craft with your children, you're in the right place because I've found the best basketball Perler beads around.
The patterns below include simple basketball designs to which you can introduce your children, team logos, and the art of famous players from the NBA.
Trust me, you cannot drop the ball on these Perler bead patterns even if you wanted to, because they're so easy to make!
Speaking of easy patterns, be sure to check out our easy Perler bead patterns guide, where beginners will find a comprehensive tutorial about everything Perler beads.
3 Perler Bead Basketball Kits
First things first, just like a basketball athlete, you need to come to training mentally prepared and dressed in the appropriate attire.
Not that you'll need any kind of jersey while making Perler beads, of course, but these three items below will facilitate you and your Perler bead activities.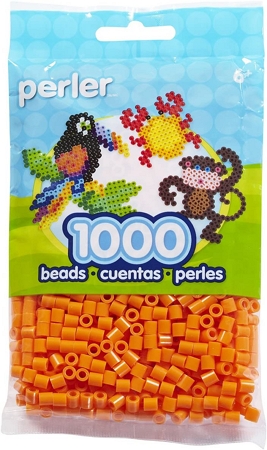 Most basketball Perler bead patterns that you'll encounter below will use a color that's in the general shade of this orange right here, so I've spared you the trouble of trying to search for them.
To make the most out of these orange beads, here are some fall Perler beads patterns that use this color abundantly.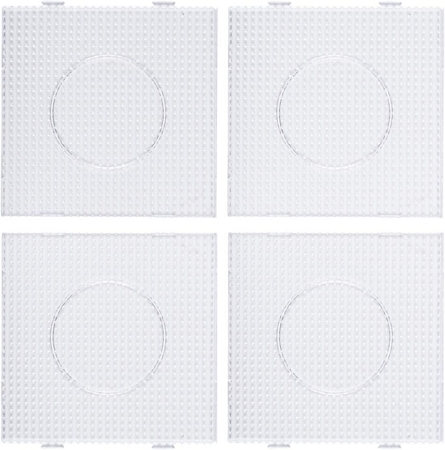 You might be wondering why you'd need square pegboards for an object that's round. Well, most of these patterns make use of a square pegboard.
The great thing about these large square pegboards is that they have an interlocking feature that allows Perler bead enthusiasts to make bigger and more detailed Perler bead art.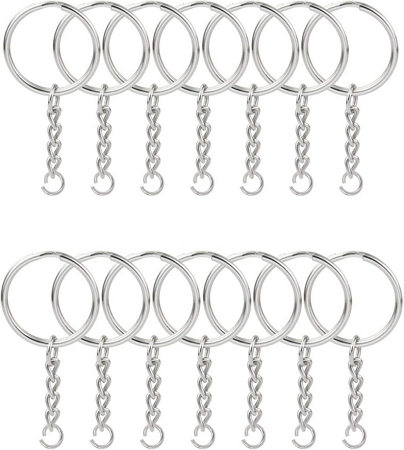 Perler bead projects can be easily transformed into a keychain. Simply attach one of these to a small basketball design or team logo, and voila, you have a DIY keychain that you can proudly carry around.
Alternatively, you can make these kawaii Perler beads to show your love for cute things!
8 Basketball Perler Beads
Small or big basketballs, hoops, and people playing basketball, I've got them all right here in these first eight basketball Perler bead patterns.
If you're passionate about sports in general, these baseball Perler bead designs won't let you down.
4. Easy Basketball Perler Beads for Kids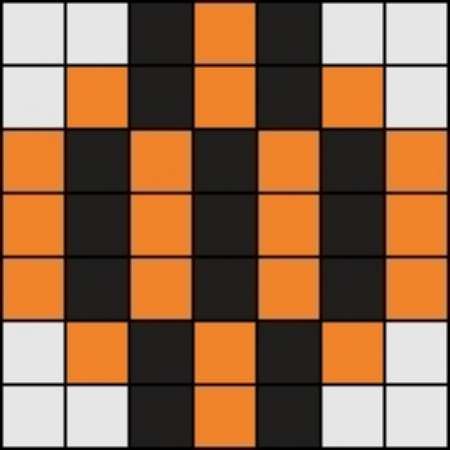 If you're looking for a quick activity for your little ones, here's headspace_kel giving us a straightforward pattern that can be done easily by toddlers and preschoolers in just under 30 minutes.
Speaking of quick, you might've heard of the speediest hedgehog in popular media. If so, then you might enjoy these Sonic Perler beads.
5. Quick Basketball Perler Bead Project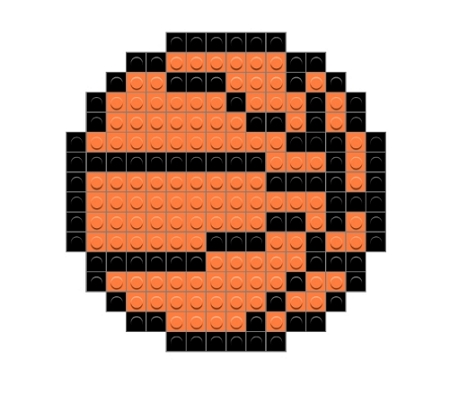 Here's feathervines giving us another angle of the basketball.
I love the asymmetry that went into the design, which challenges kids and teaches them about perspective.
For more ideas on perspective, this list of how to draw a train is a great resource.
6. Detailed Basketball Perler Beads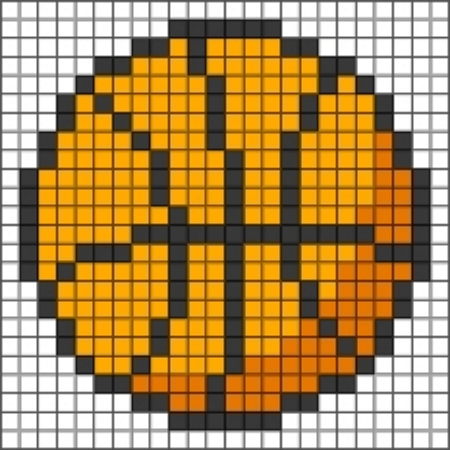 Learn more about shading and lighting from sodapop, who shares this fantastic basketball Perler bead design.
A simple addition of dark orange, almost brown, shade on the bottom right corner of the ball brings another dimension to an otherwise flat basketball Perler bead design.
Tired of 2D Perler bead designs? It's time for an upgrade with these 3D Perler bead patterns!
7. Basketball Backboard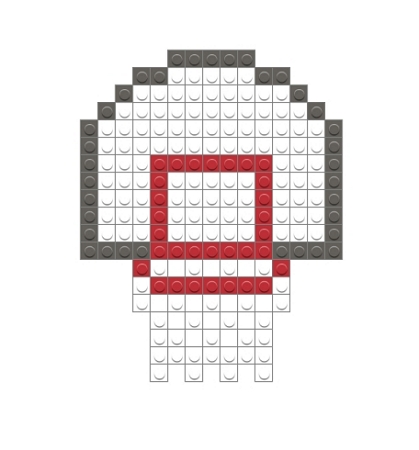 It's not basketball without the basket part, so here's a pattern of the hoop and backboard, delivered to you by Brik.
All that's left are basketball players to shoot balls in this hoop, designs of which are included below.
8. Basketball-Themed Mario Mushroom Perler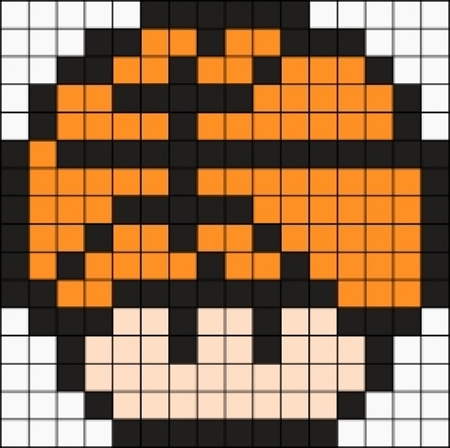 The Mario Mushroom is a blank canvas on which you could design anything you could conceive of.
For example, tashar_h shares this basketball-inspired mushroom, which you probably wouldn't have thought of had you not seen this pattern.
Get inspired to do more mushroom ideas by looking at our Mario Perler bead patterns and mushroom Perler beads.
9. Basketball Boys Perler Bead Activity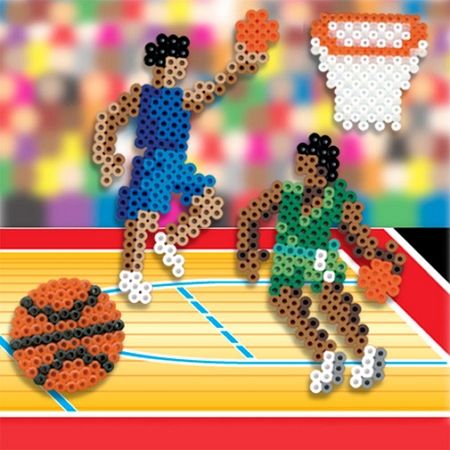 Kids love to play pretend, so it's would be a big opportunity missed if they didn't make these basketball patterns from Perler.
The patterns include two players, one doing a lay-up while the other dribbling, as well as a hoop and a basketball.
If you had to make one activity from the entire list, I'd say it's this one.
The patterns are shown in this template.
10. Easy Basketball Player Perler Beads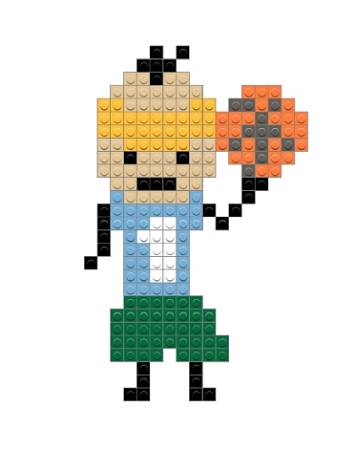 You could potentially make an entire team out of this single basketball player, provided by customsbathe6. Simply change a couple of details, like the hair, the color of the jersey, and the headband, and you're set!
11. Jordan Shoes Perler Beads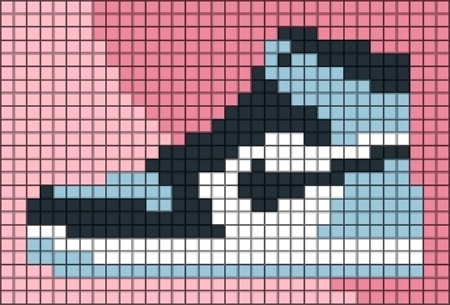 Some people love to watch and play the sport, while others like the merch that basketball brings.
One immediately thinks of basketball once they see this Jordan shoe design by zoewro.
This one makes for a great keychain if you ask me.
15 NBA Perler Beads
There's no better time to be alive than to be rooting for your favorite NBA team and players during playoffs and championship tournaments. Here are just some of the popular teams and players, made into Perler beads.
12. NBA Logo Perler Bead Pattern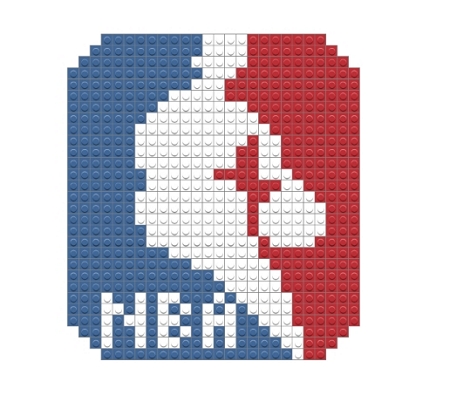 There's no better way to start Perler bead teams and logos than with the official NBA logo, which can be displayed in your basketball collection room, or even your children's room if they're huge fans of the sport.
13. Golden State Warriors Logo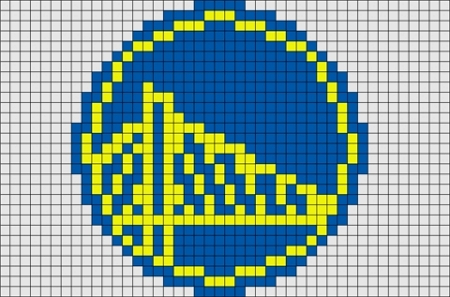 The Golden State Warriors have exploded in popularity this past decade, due to their consecutive NBA championship wins.
Fans of the GSW, here's the Perler bead pattern you've been waiting for, courtesy of Brik.
14. Klay Thompson Perler Bead Pattern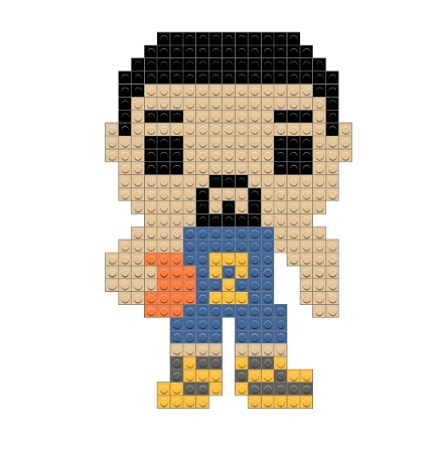 Along with Stephen Curry, Klay Thompson is known to be part of the Splash Brothers, who together have set impressive records for the sport.
Here's a great Perler bead pattern for Klay Thompson fans, brought to you by syntaxfire3.
15. Chicago Bulls Perler Bead Logo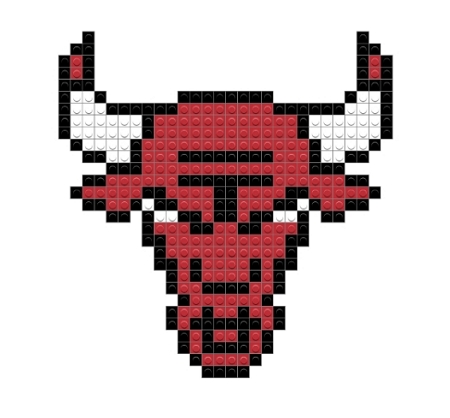 The Chicago Bulls is probably one of the most iconic team logos of any sport around the world, period.
Here's mindofmiller giving fans the Perler bead designs that they deserve.
16. Michael Jordan Perler Bead Art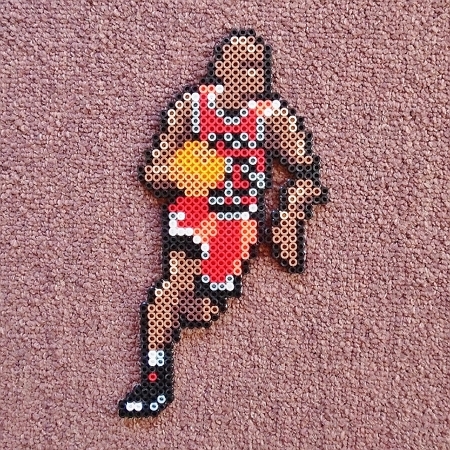 You cannot talk about the Chicago Bulls without mentioning Michael Jordan, who's considered by many to be the GOAT.
Long Black Fingers commemorates perhaps the most famous person in basketball history with this amazing Perler bead design.
Take your basketball Perler bead activities a step further (no pun intended) with these 3D Air Jordans with a Chicago Bulls theme.
The tutorial is made by Beyond the Bead, who makes an excellent job of explaining each component of the shoe.
18. Air Jordan Logo Perler Bead Pattern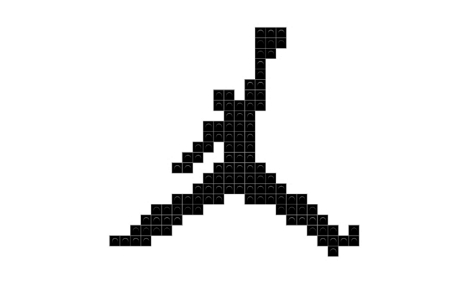 Here's another simple yet iconic Perler bead idea, the Air Jordan Logo, which can be transformed into a keychain, shared by Brik.
19. LA Lakers Logo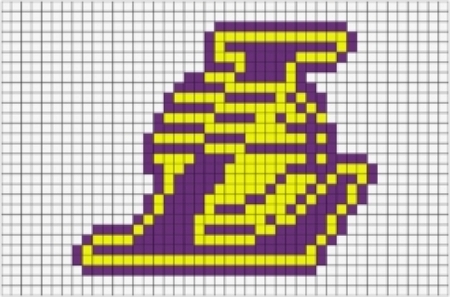 Here's another successful team franchise, the L.A. Lakers, in which some of the most exceptional basketball players have played, like Shaq, Magic Johnson, Pau Gasol, and of course, the late Kobe Bryant.
This LA Lakers logo is surely a must-do for true and loyal fans.
20. Kobe Bryant Perler Beads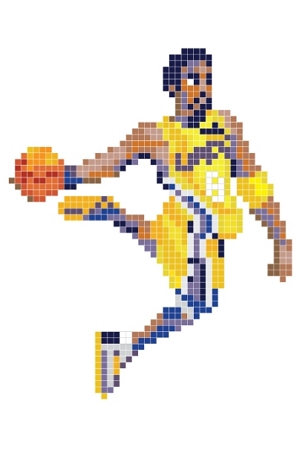 Known for his fearless and unconventional style, Kobe Bryant was considered the best player in basketball history by many LA Lakers fans.
PIXL Fuse Bead pays tribute to the "Black Mamba" through this flying Kobe Bryant pattern.
KandiPerlerFairy challenges LA Lakers fans to create their very own 3D Air Jordan.
If you're having difficulty with this one, I suggest going back to item #17 to get some inspiration and imitate this project.
23. Miami Heat Perler Bead Logo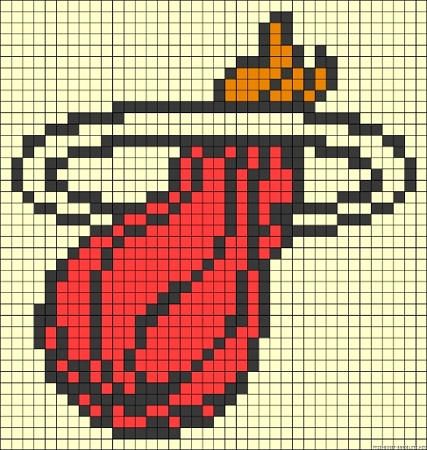 While I'm not a hardcore basketball fan myself, I do enjoy the thought teams put into their logos.
I especially like the Miami Heat logo, which captures the intensity and dynamism of the sport.
If you want to recreate the Miami heat, too, here's moushtie providing a great pattern.
Shoot Your Shot with These Perler Bead Activities!
There's no harm in trying out these Perler bead activities if you're a beginner. If you're a basketball fan, then these basketball Perler bead designs are right up your alley!
Here are other Perler bead projects that might interest you and your kids: